An Eden Leisure Village wedding with a boho festival theme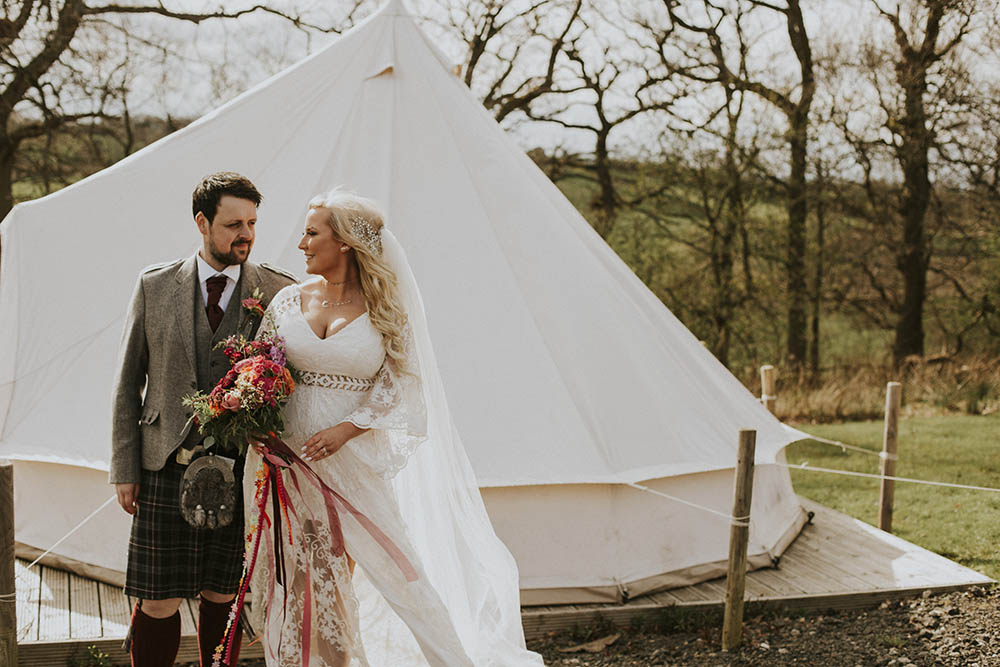 Jenna and Lee spent just six months planning their Eden Leisure Village wedding, and still managed to cram their day with style and creativity.
They went for a Coachella vibe complete with a cocktail truck and the bride wore a dreamy Rue de Seine dress.
Keep scrolling to see the atmospheric photos captured by Lena Sabala, and to read about the wedding in the words of bride Jenna.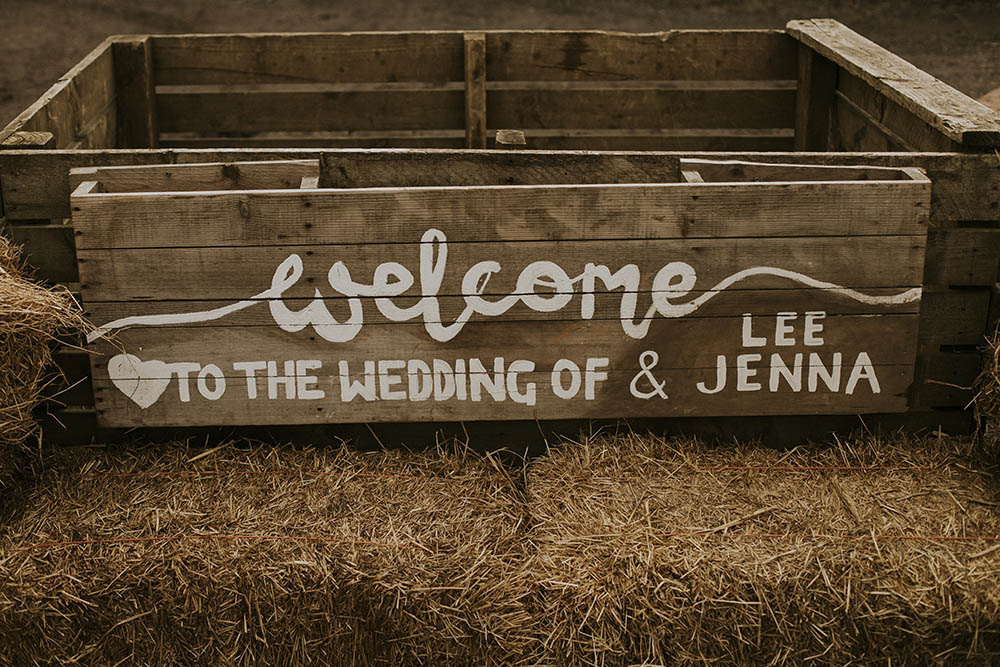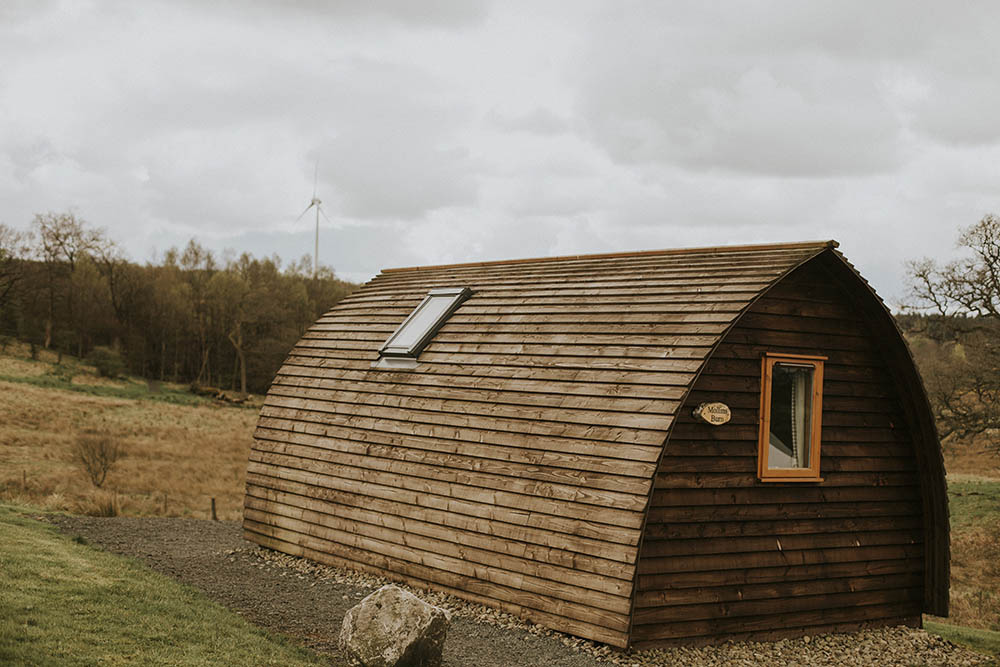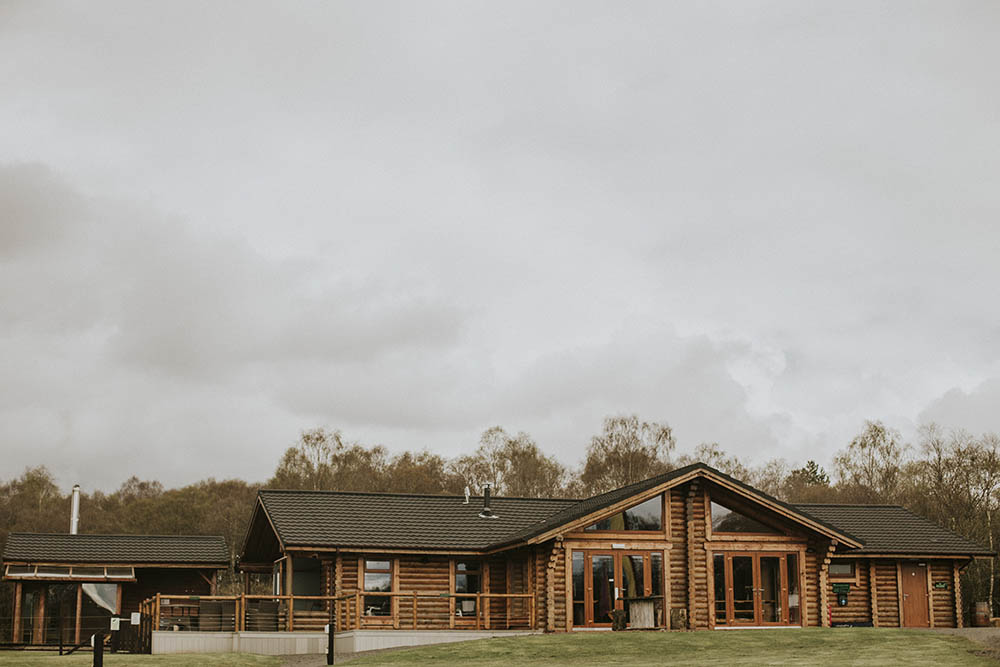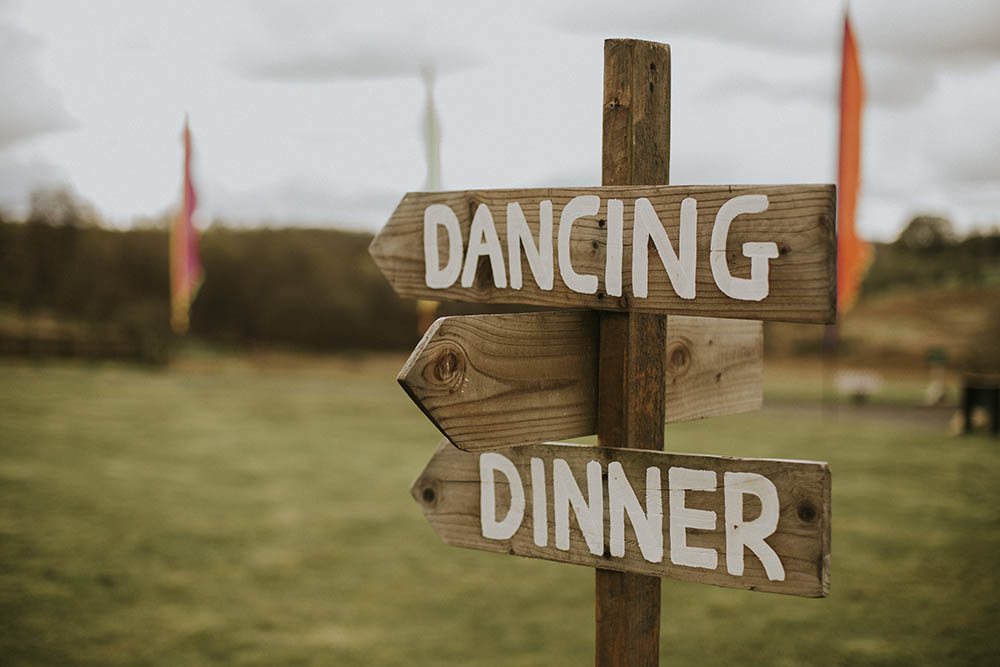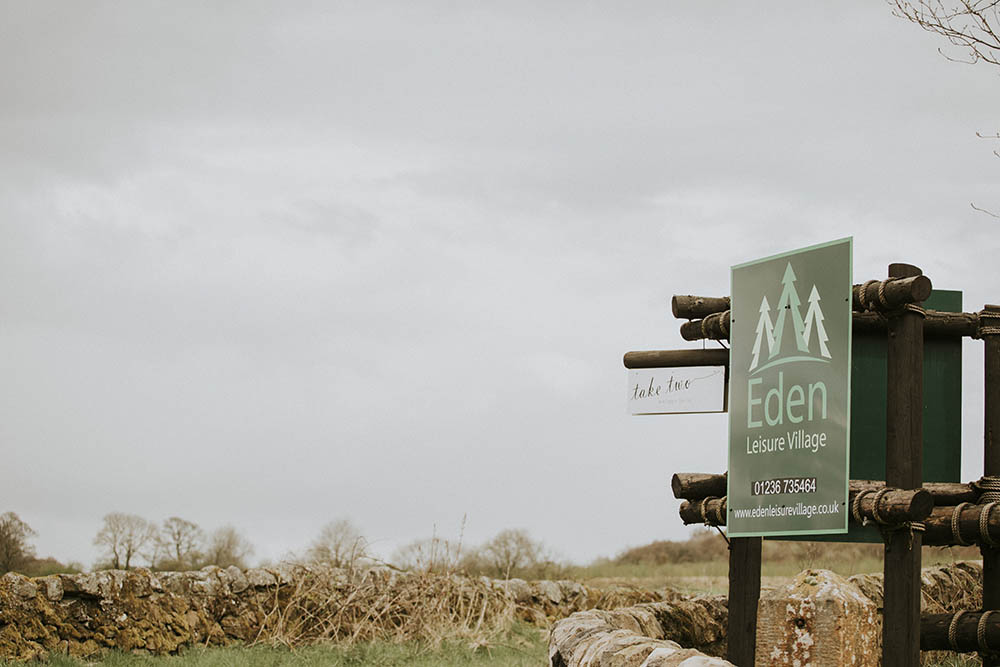 I met Lee outside the chip shop on Valentine's night after a friends birthday night out. We have now been together for 10 years. We met in Glasgow but had both just moved to London so it was a coincidence!
Unfortunately I was diagnosed with cancer a year into our relationship and had to undergo surgery and chemo. This only made Lee and I closer and stronger and we got engaged in beautiful Santorini five years into our relationship.
Another low point hit when we had to go through two rounds of fertility treatment to freeze my eggs. The only way I could save money for that was by moving to Saudi Arabia to work. So off I went on my own, leaving my new fiancé behind in Scotland as he wouldn't be allowed to be in my company there due to the fact we weren't married.
We ended up doing the long-distance relationship for two years which allowed us to pay for the fertility treatment, our dream wedding and a house deposit. Amazingly a few months after being married we fell pregnant naturally and gave birth to a healthy and beautiful baby girl.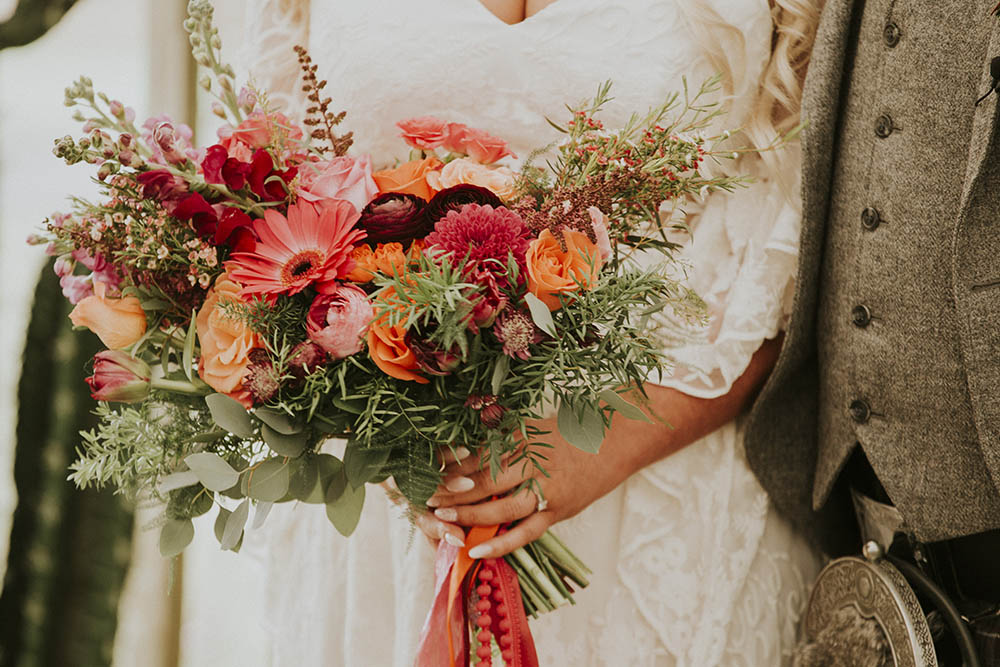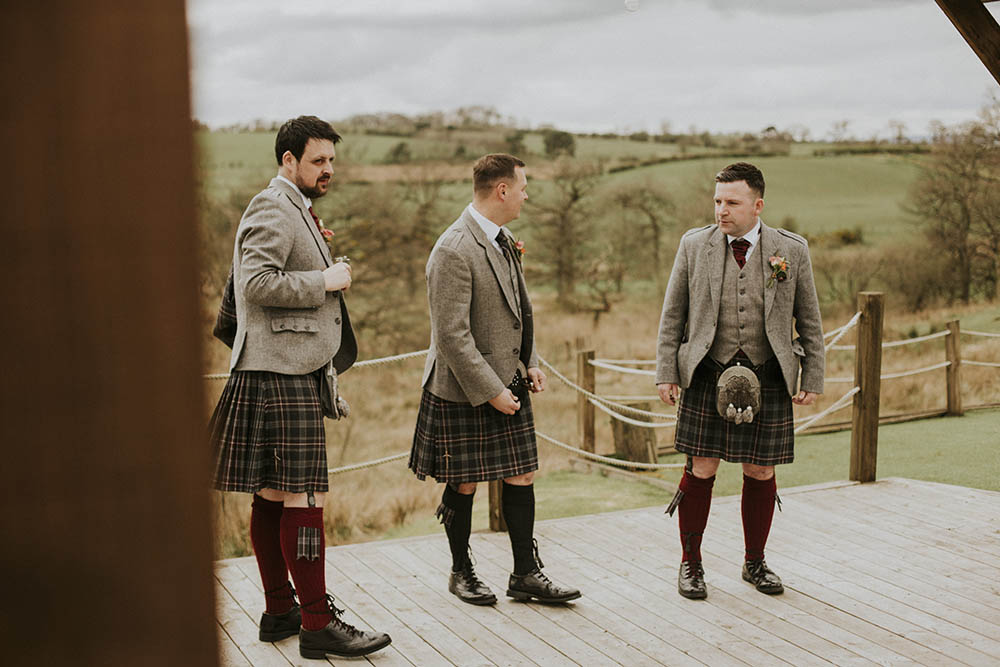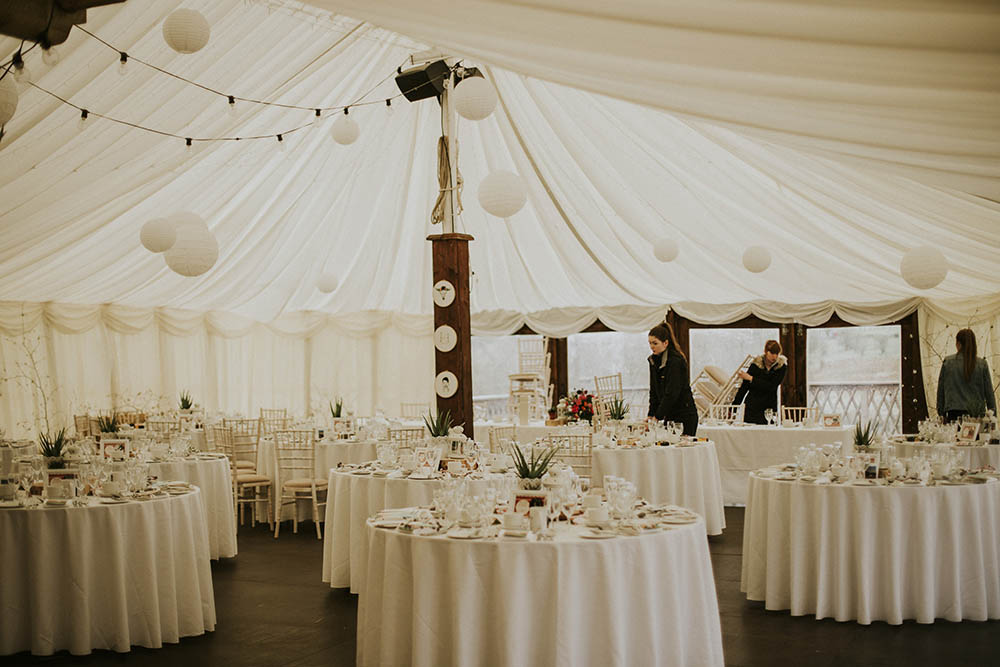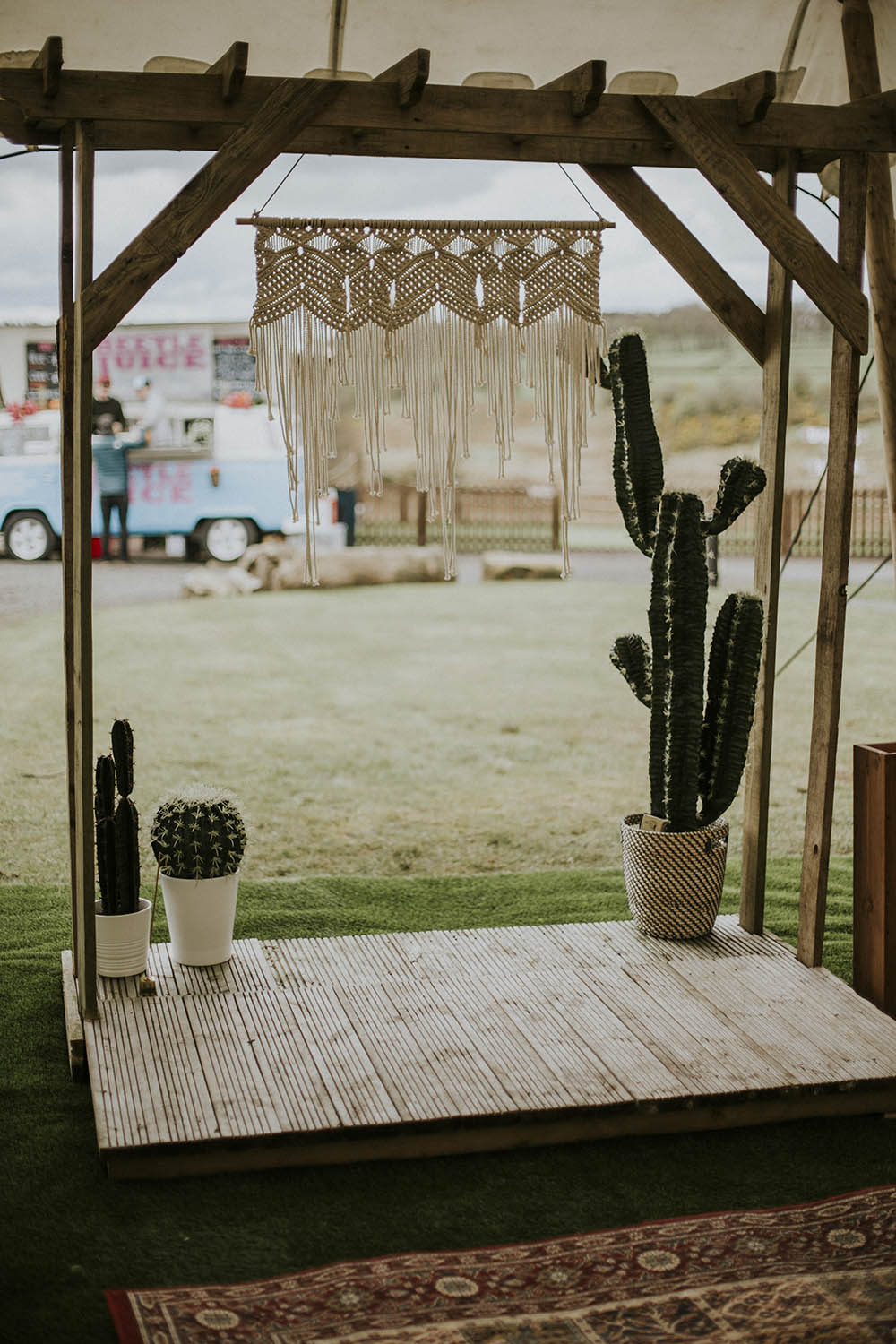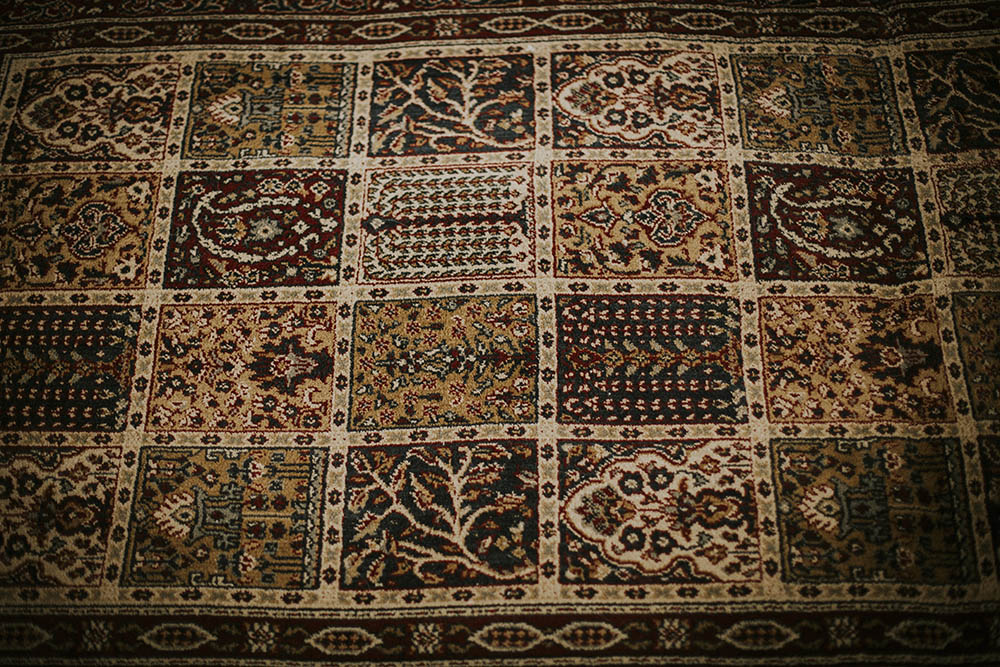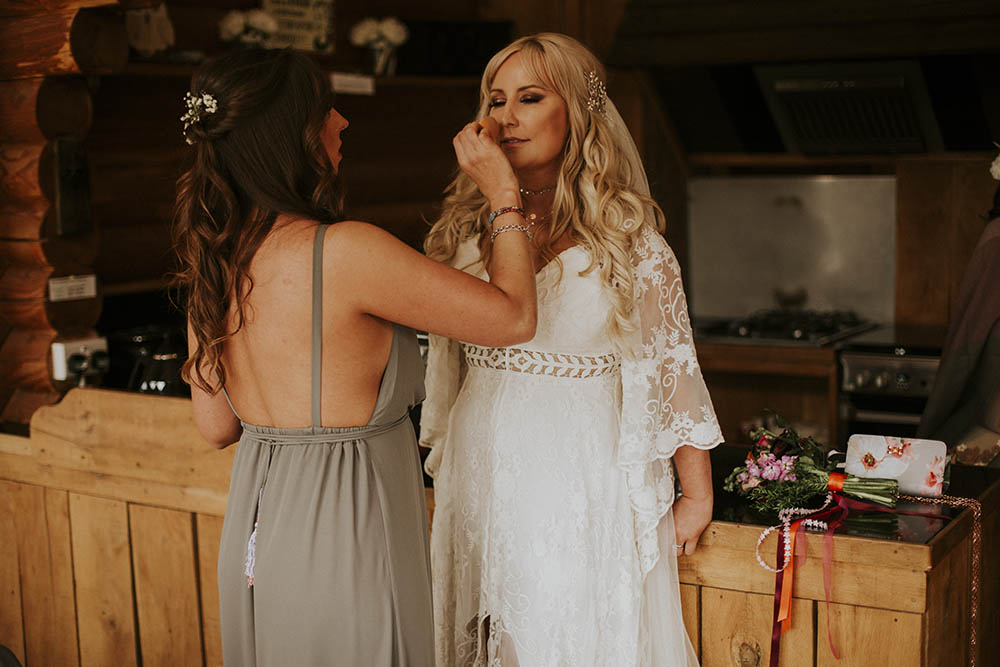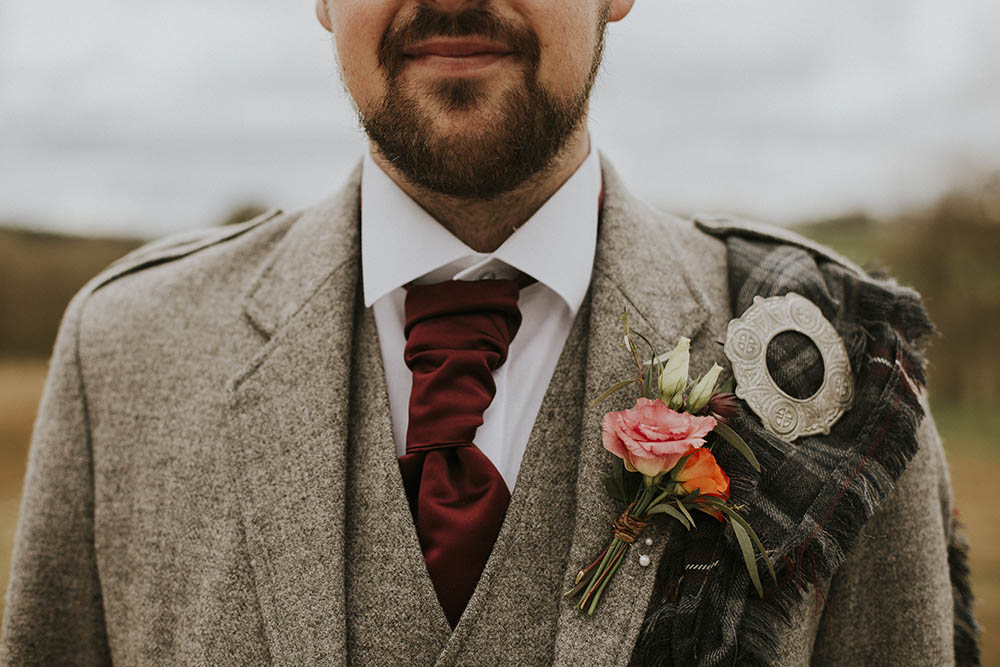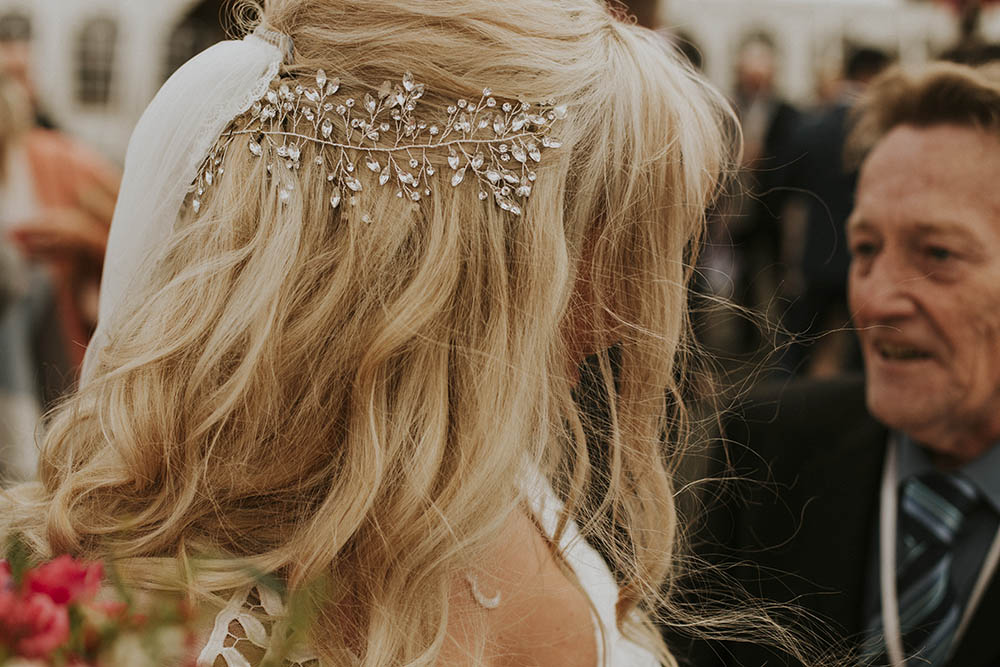 I loved planning my wedding and did it all in six months.
I was looking for a venue that was an outdoor campsite that I could put my own style on, so Eden Leisure Village ticked a lot of the boxes.
They have a lovely marquee and cool huts for the guests to stay in, which really suited our festival theme.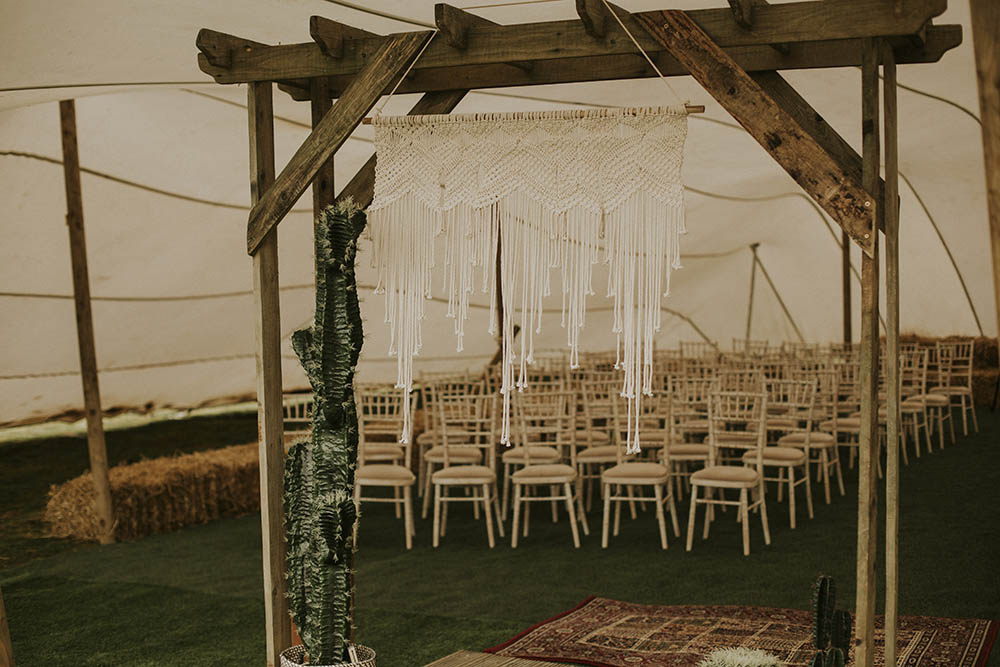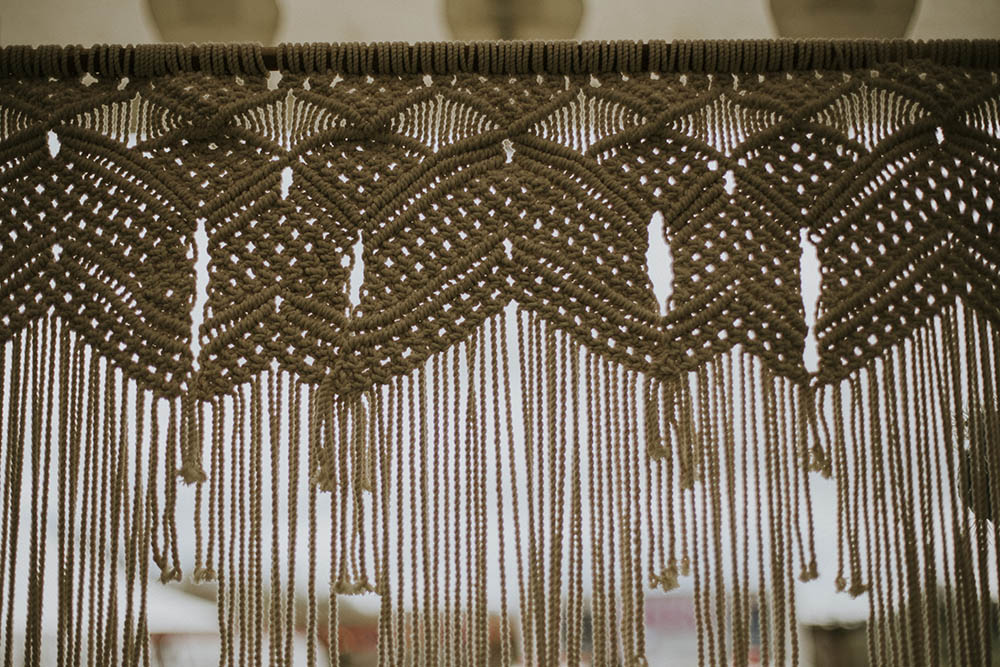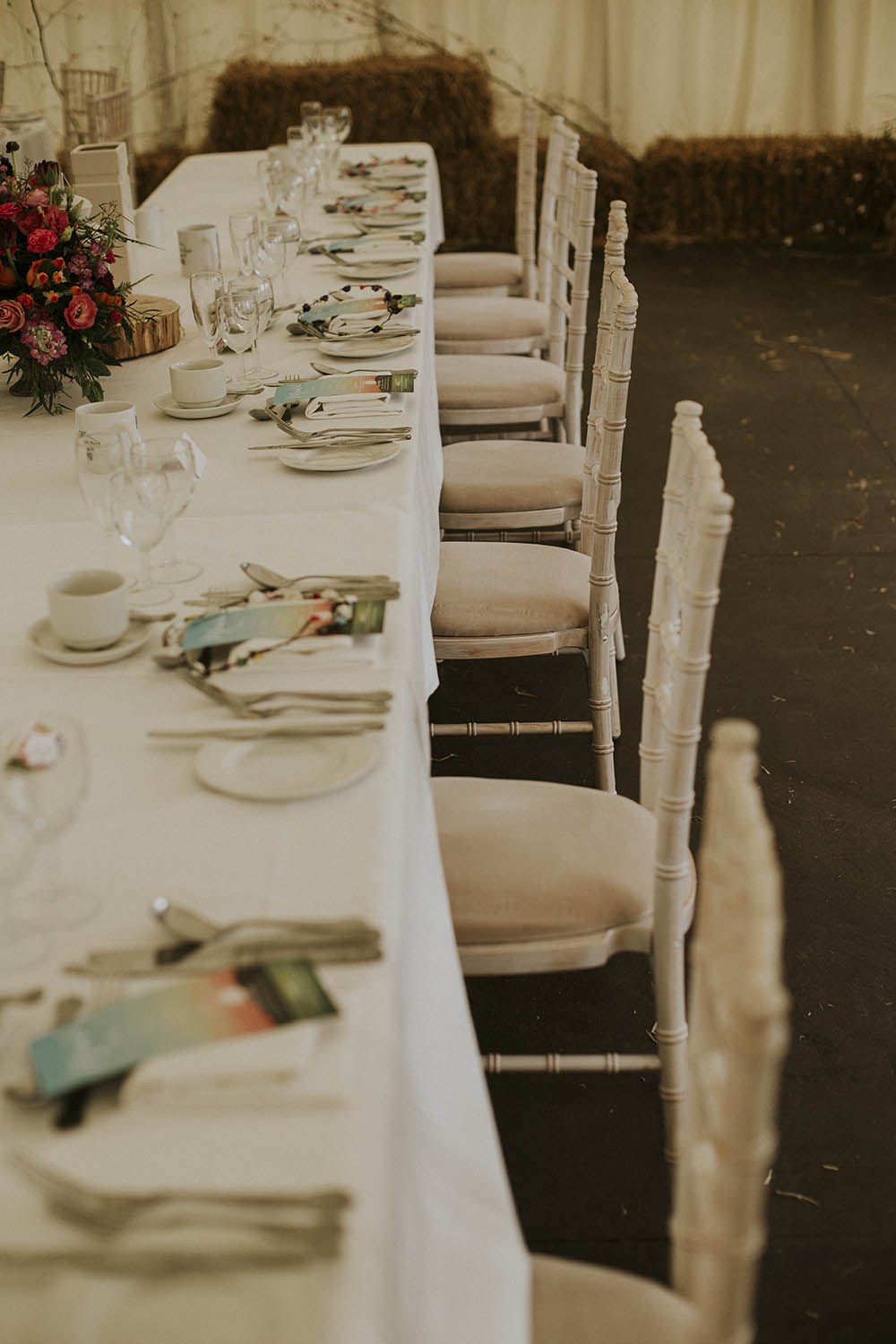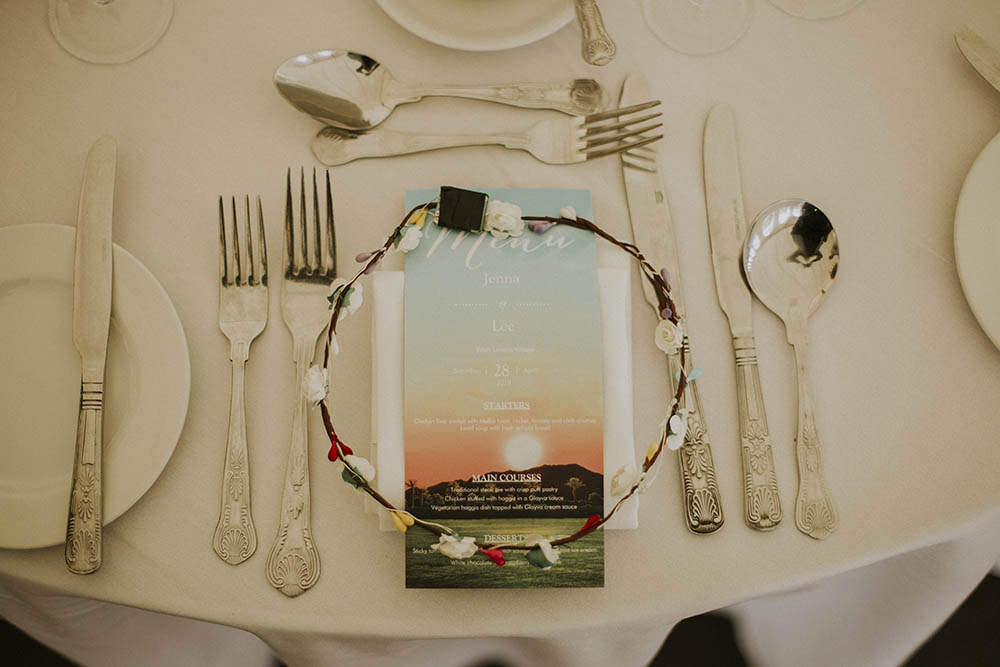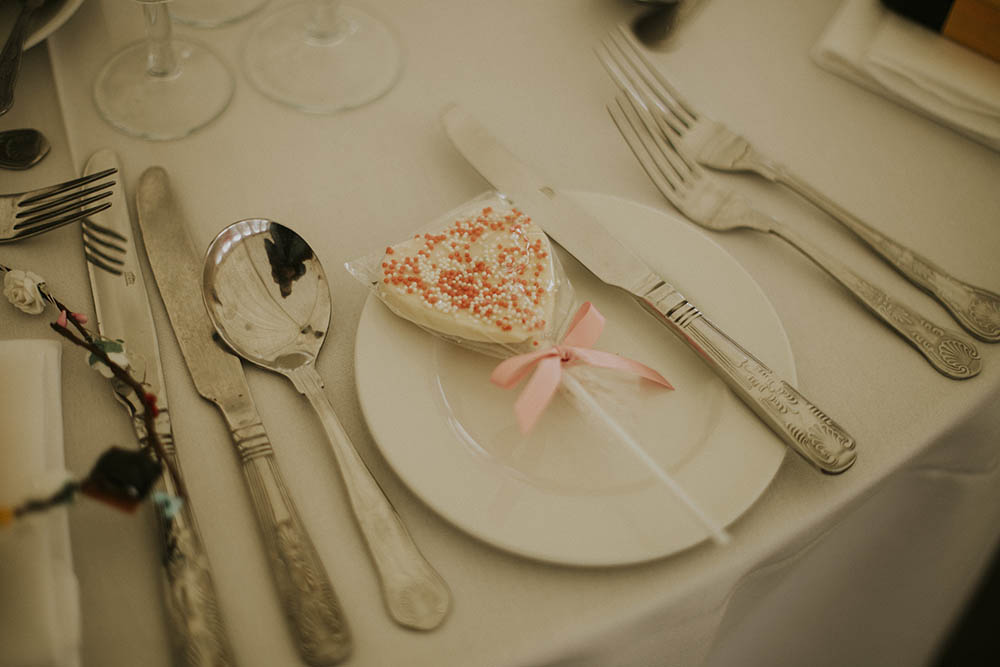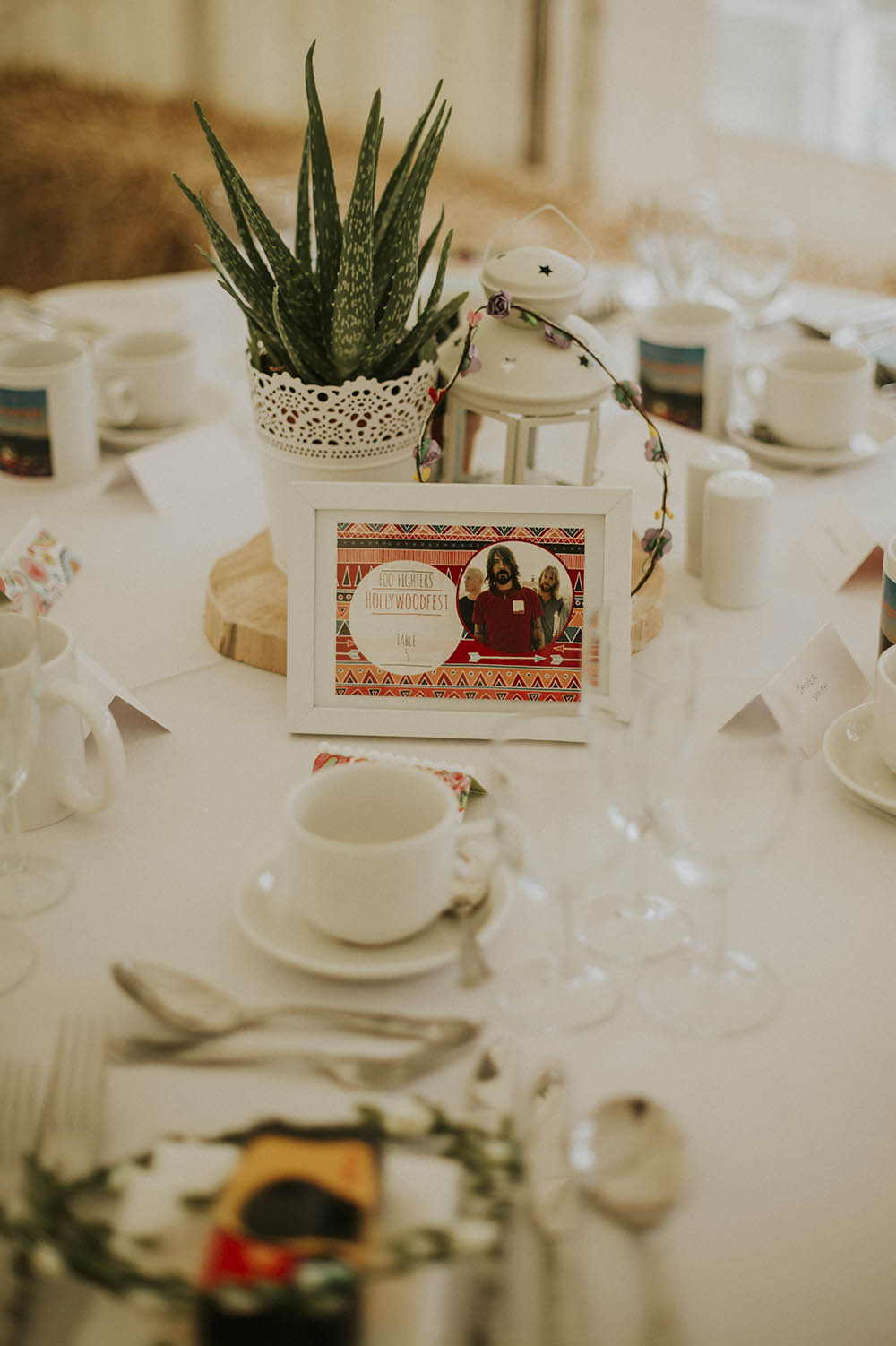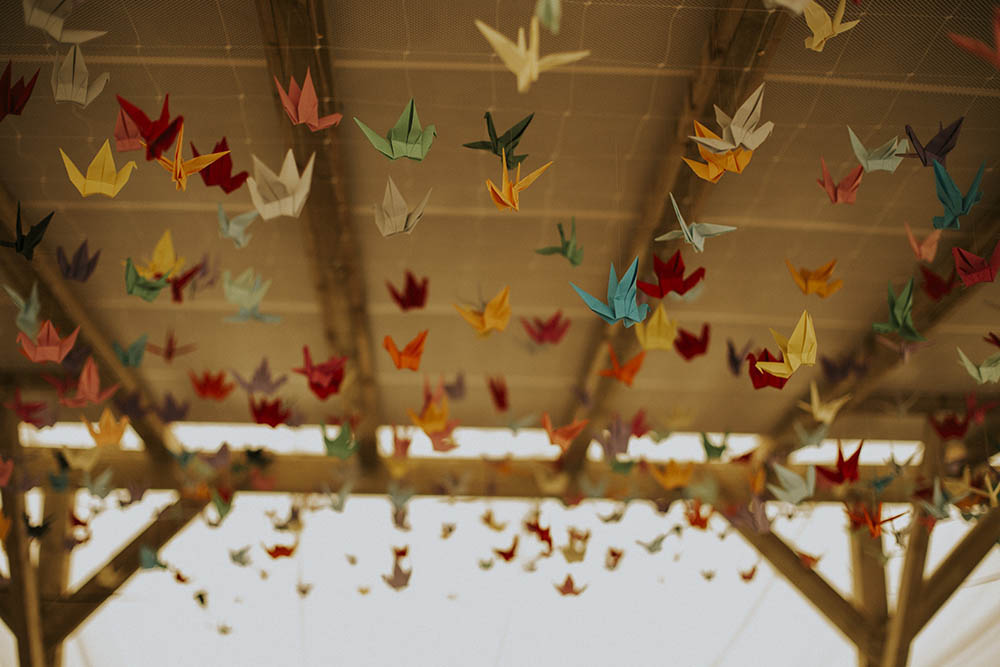 I made festival tickets to send out to those that would be attending as a keepsake and to get people excited. It was a Coachella style look but my husband's surname is Hollywood so we named the wedding Hollywoodfest.
I made VIP landyards for the order of events in the style of a concert line-up that were handed out on arrival to guests, along with a flower crown.
I did my menus and seating plan like a concert poster with bands as the table names and made Hollywoodfest mugs as favours.
We had lots of sunset colours in the flowers and stationery, and we also had huge festival flags and bunting installed that really added to the vibe.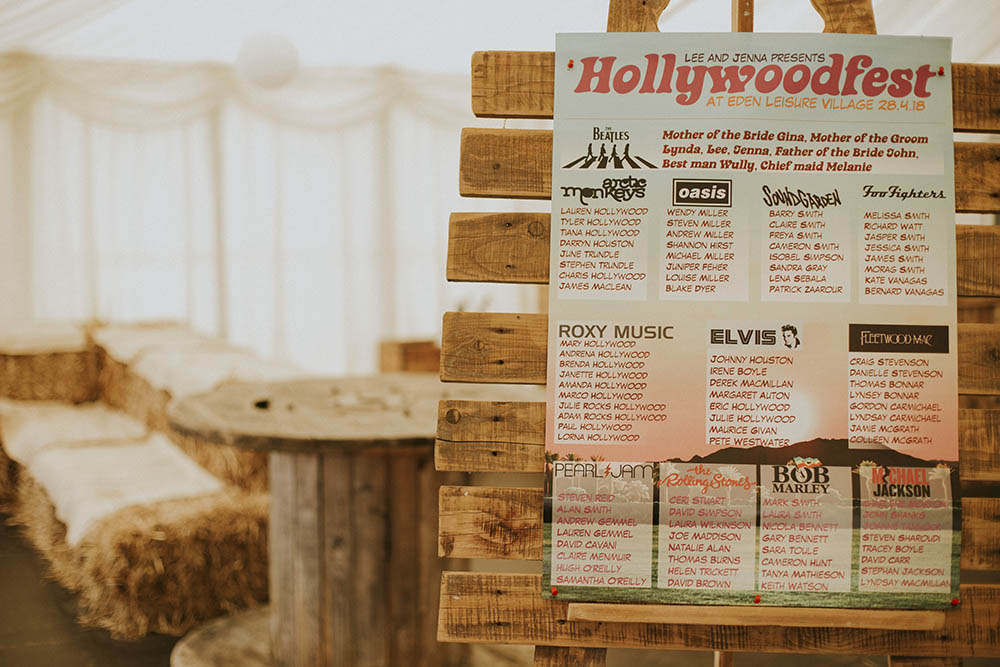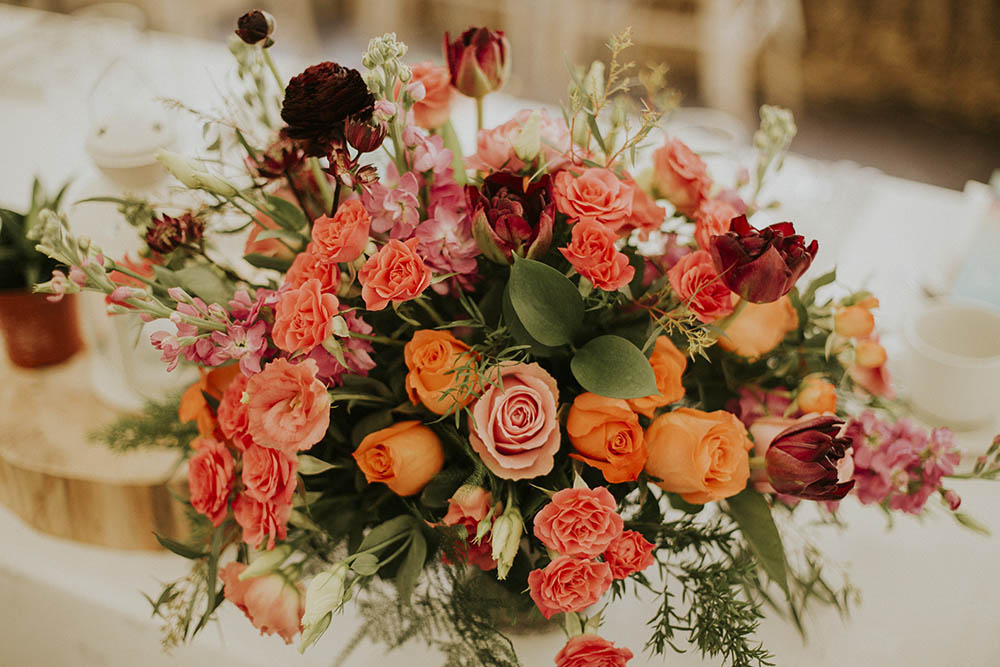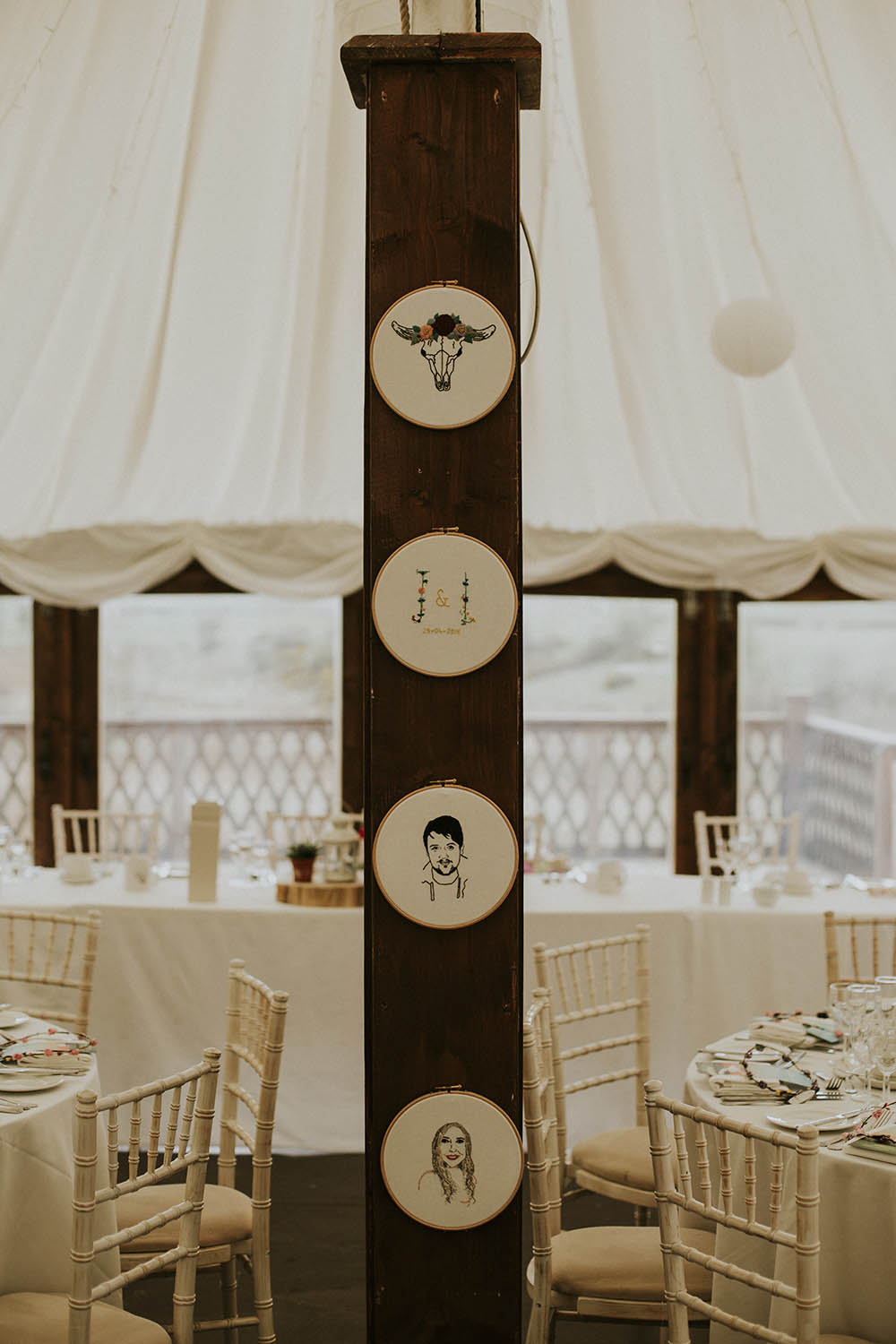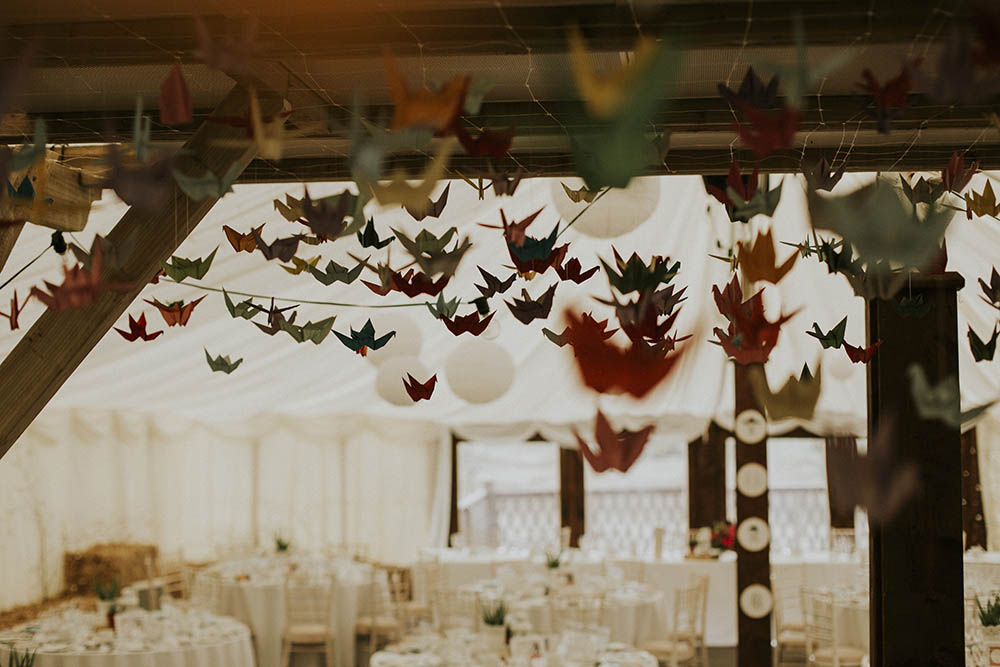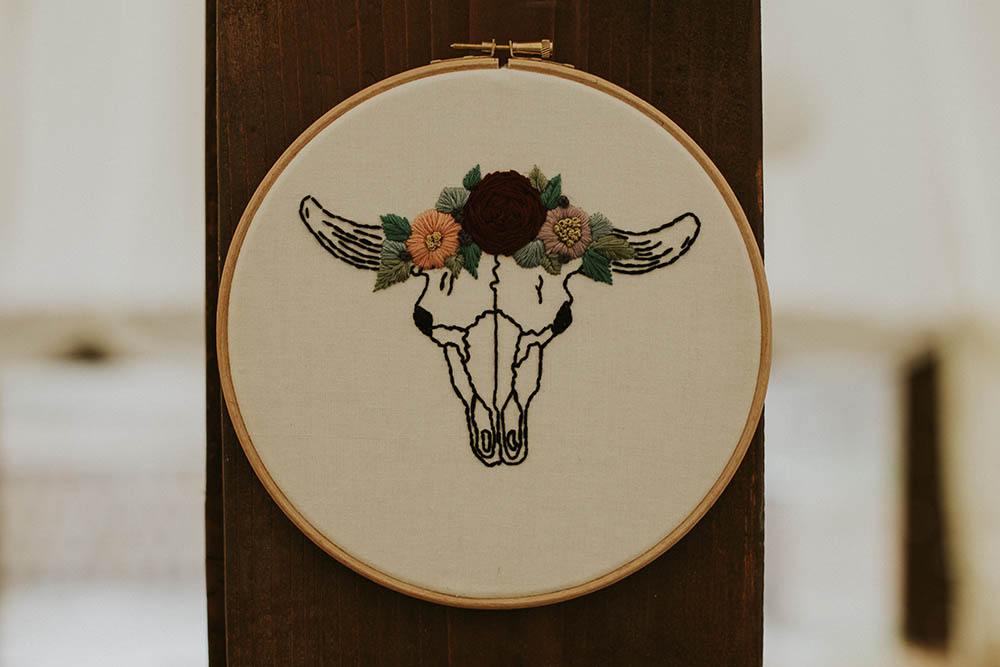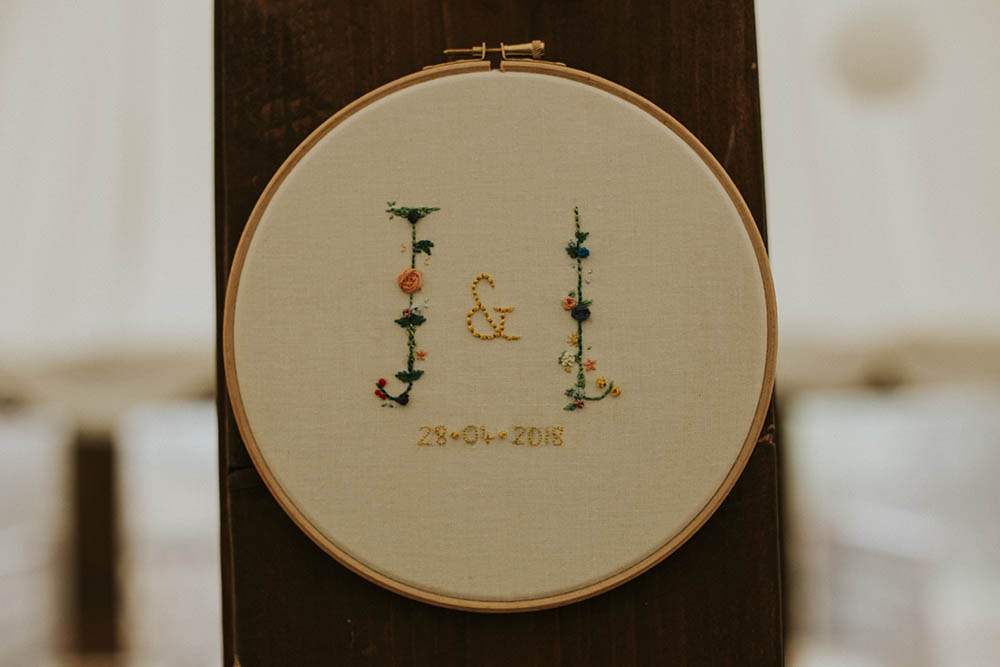 We had a humanist ceremony with all the Scottish traditions including a hand-fasting and quaich ceremony which our guests loved. Our celebrant Kathryn Ross was a really good choice as she brought humour, romance, elegance and direction to our ceremony.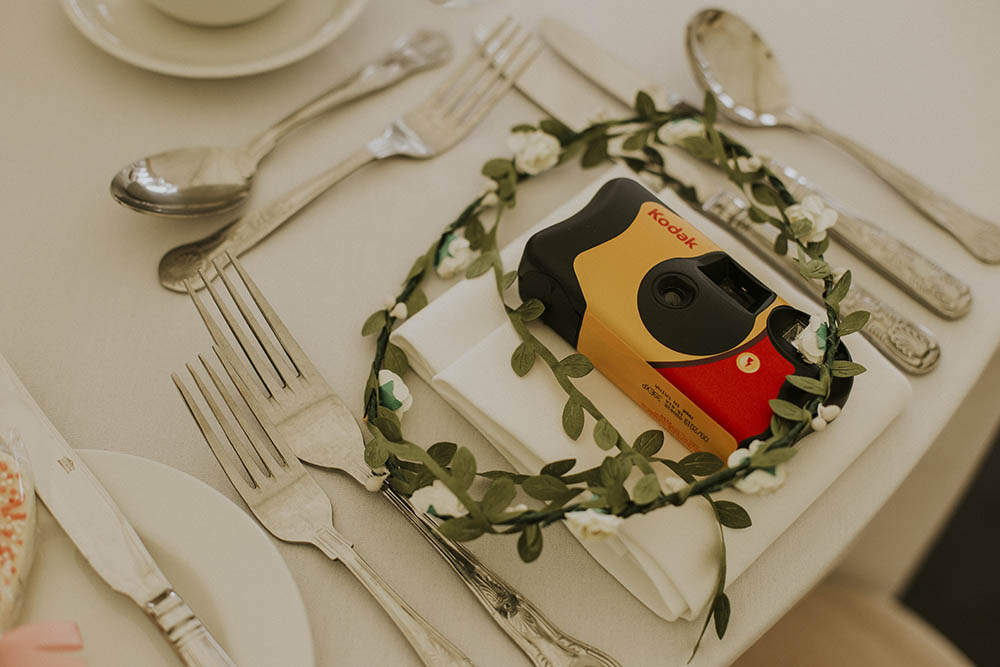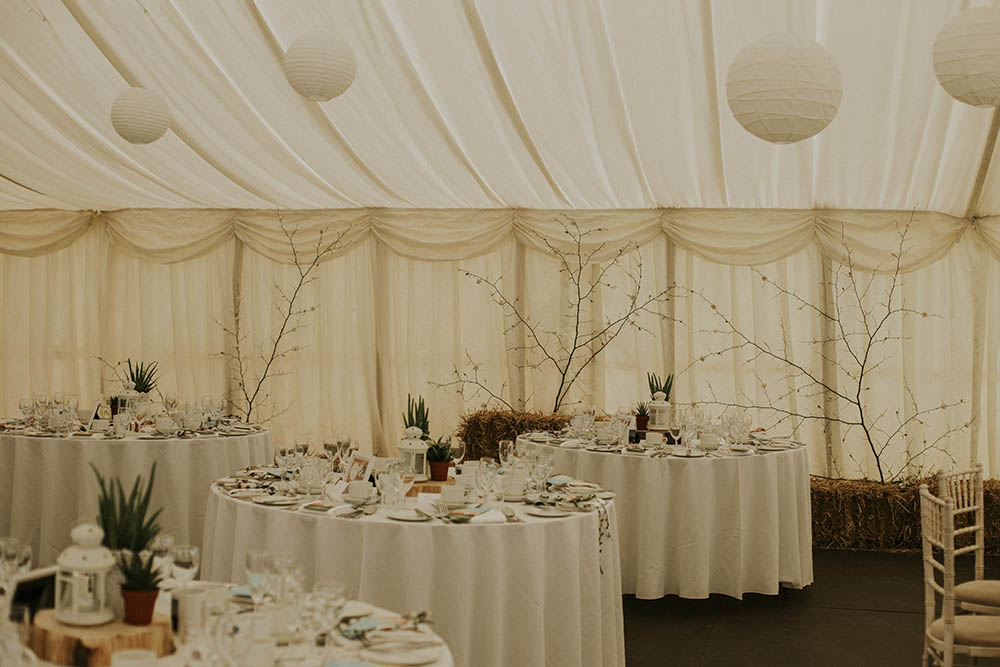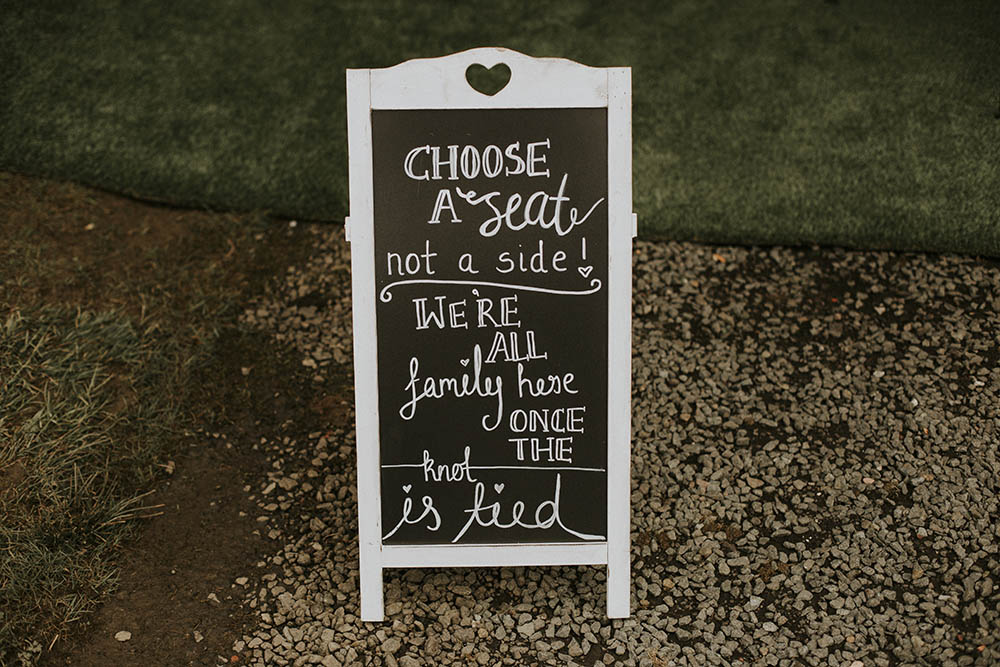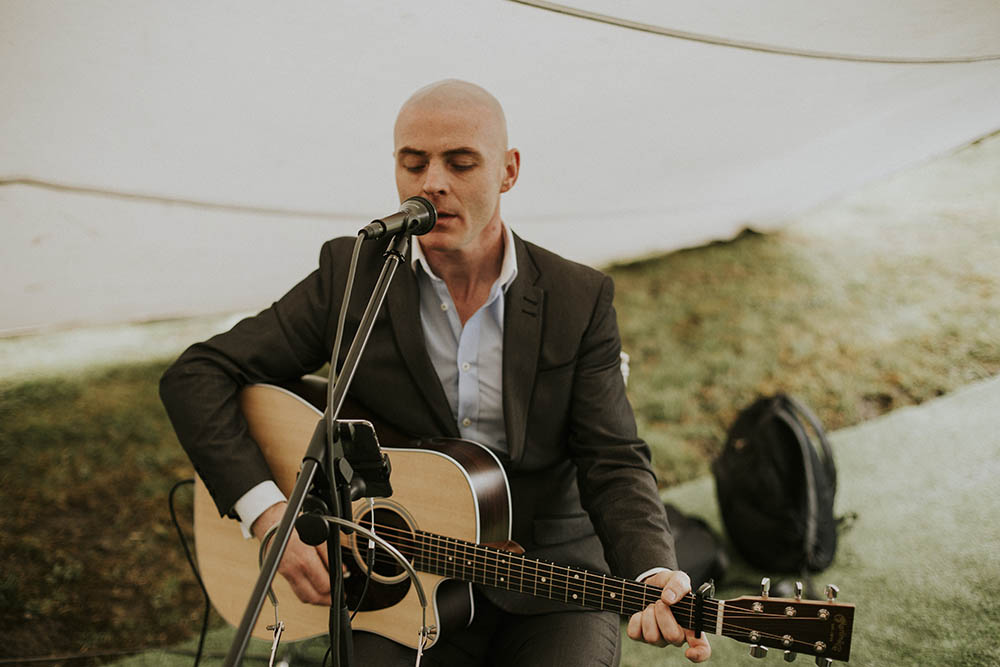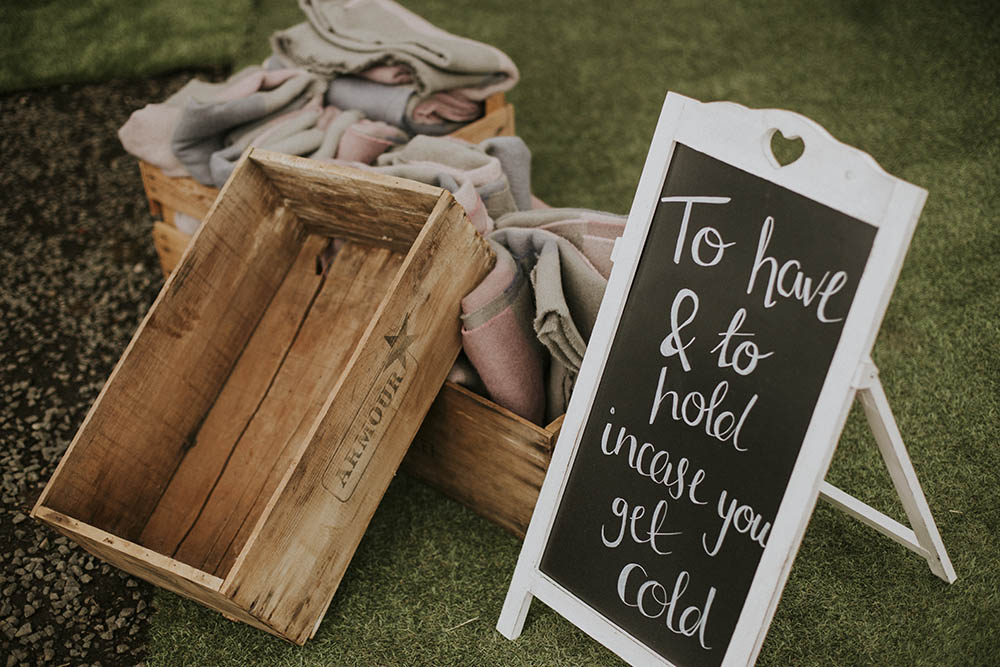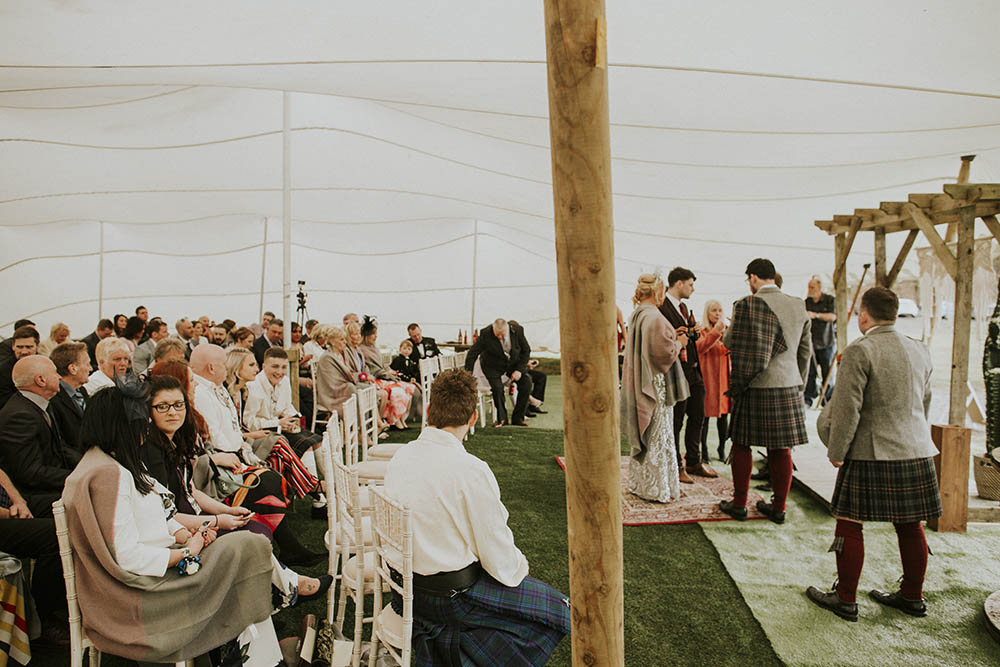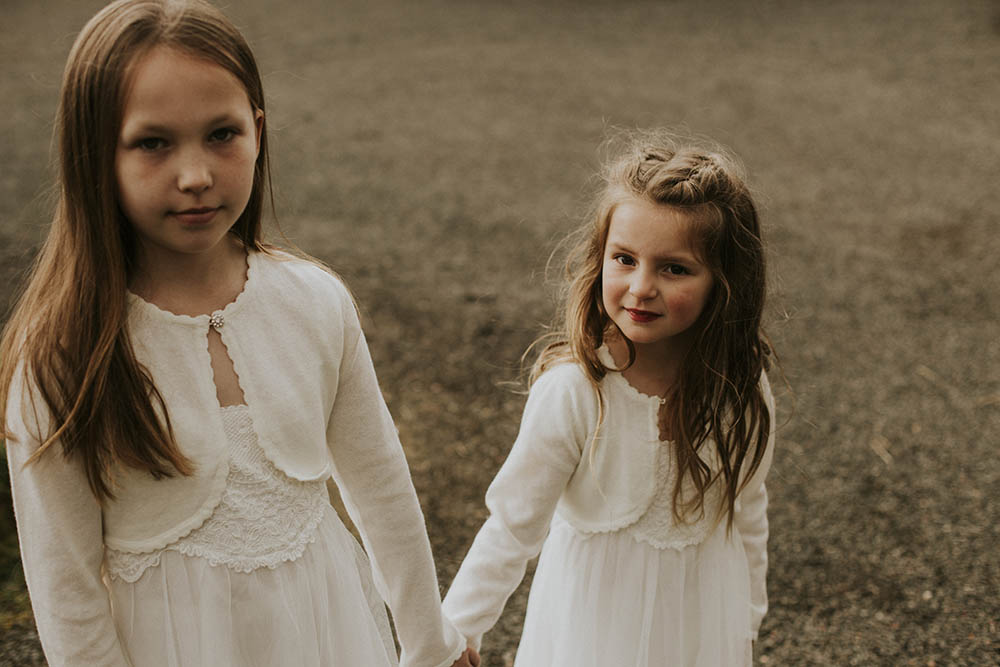 I travelled to Manchester as it was the only place that stocked the Rue de Seine dresses which I loved. I adored five of them and narrowed it down to three dresses with the help of my mum. I had to go away and sleep on it as I could not choose for the life of me!
My hair and make-up was done by my best friend, MHM Styling.
She gave me dark burgundy smoky eyes which made my green eyes pop and suited our rock music theme. My skin has never looked so glowing in my life and I still wonder how she did it every time I watch my wedding video. She also gave me the boho Brigitte Bardot hair of my dreams.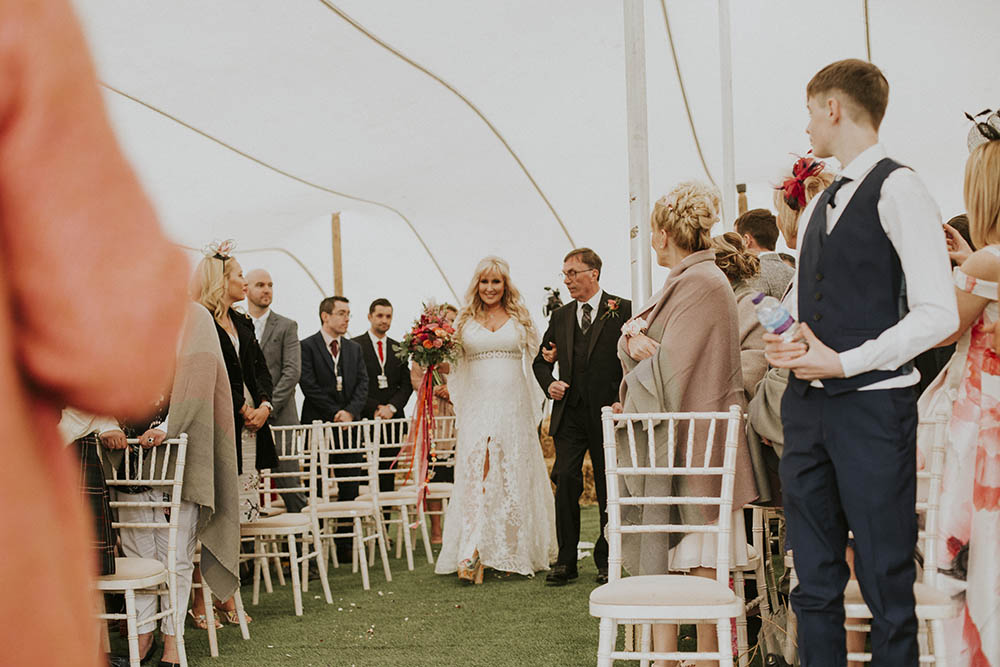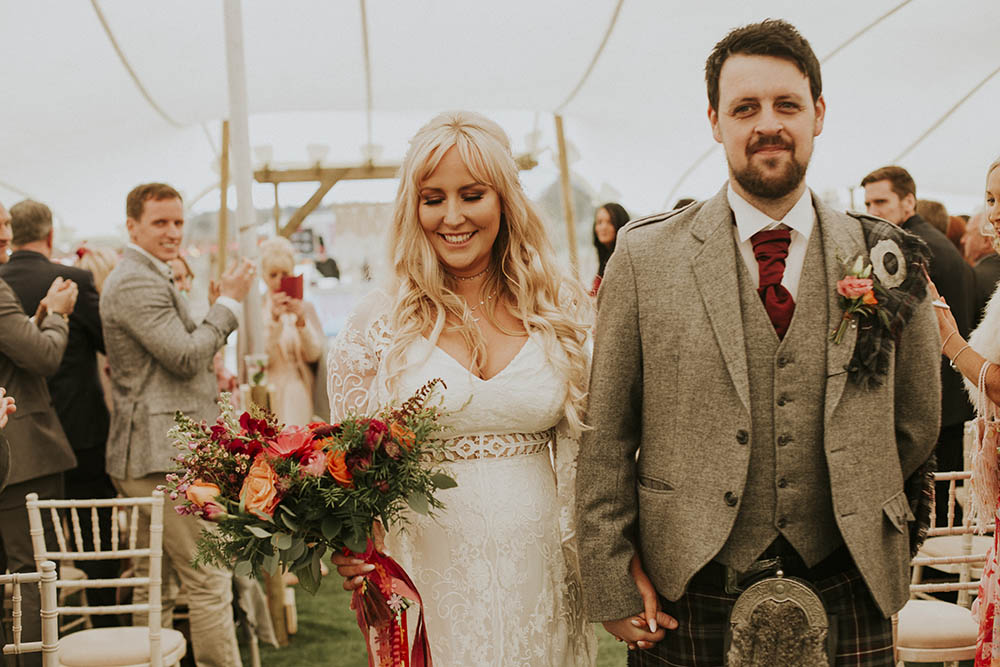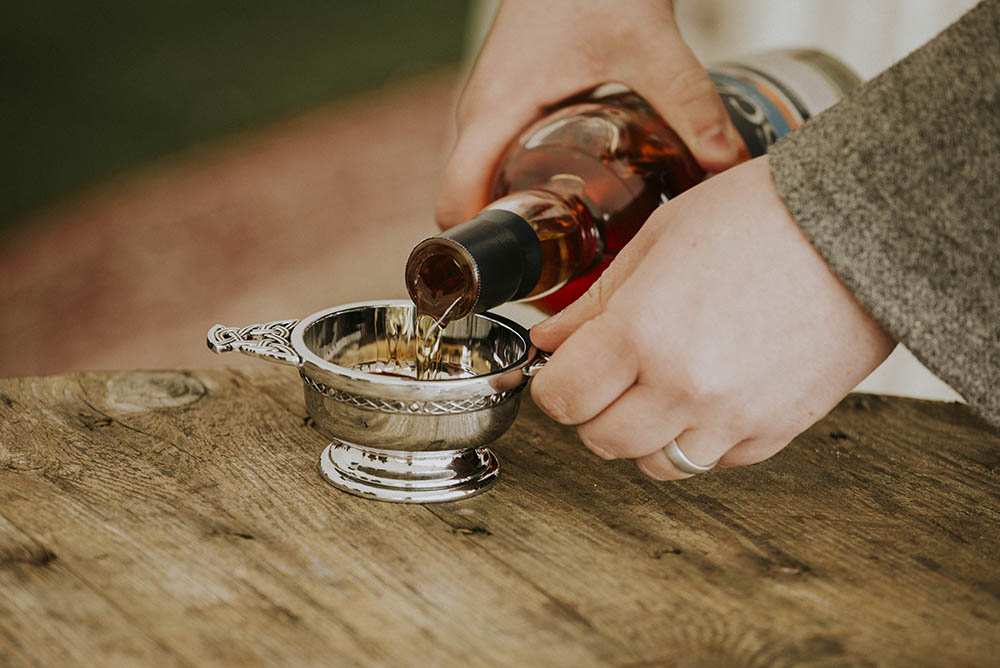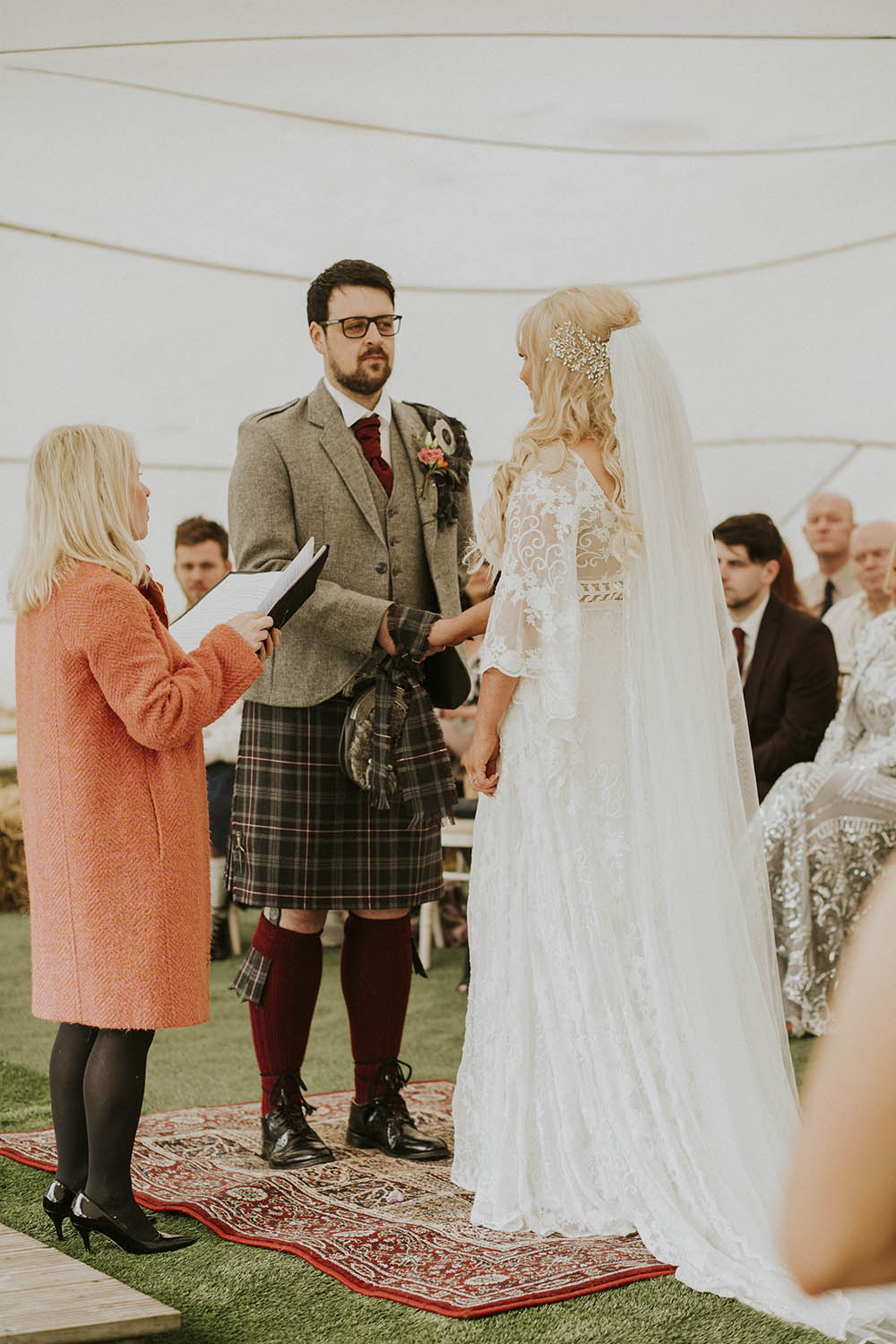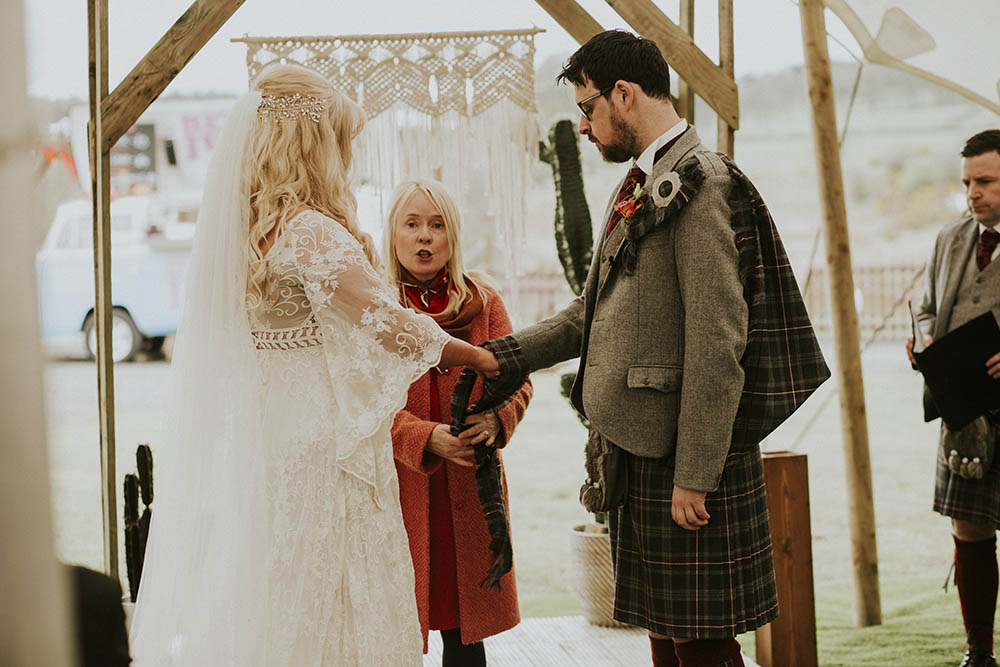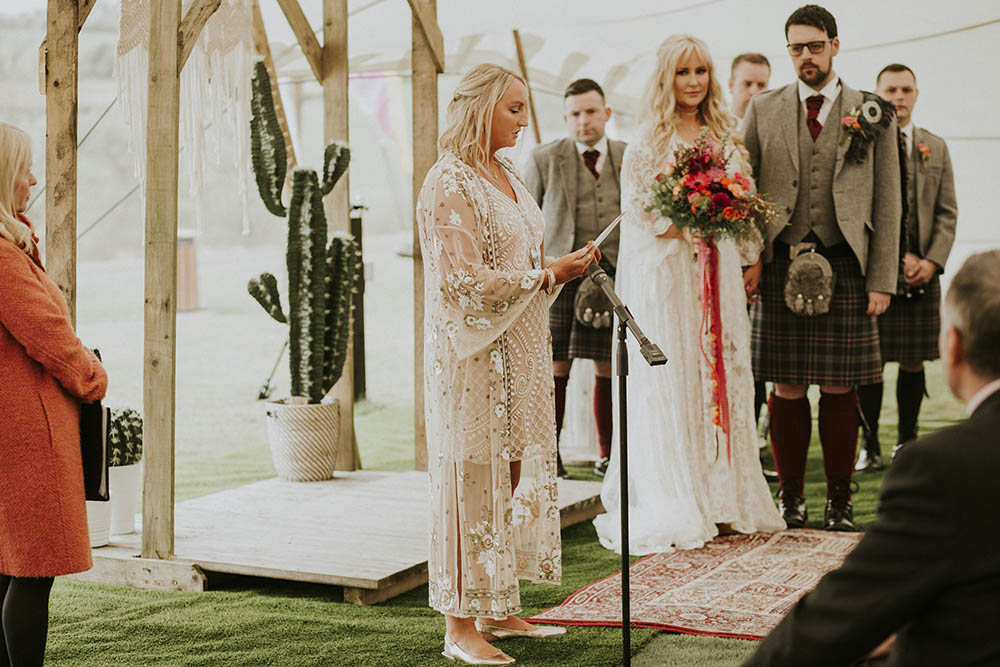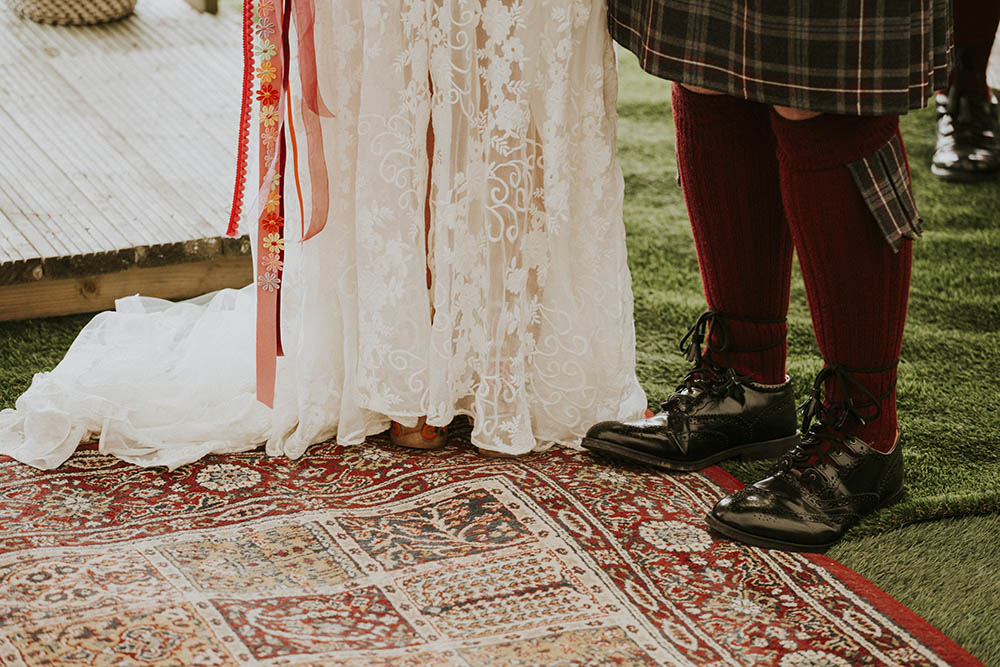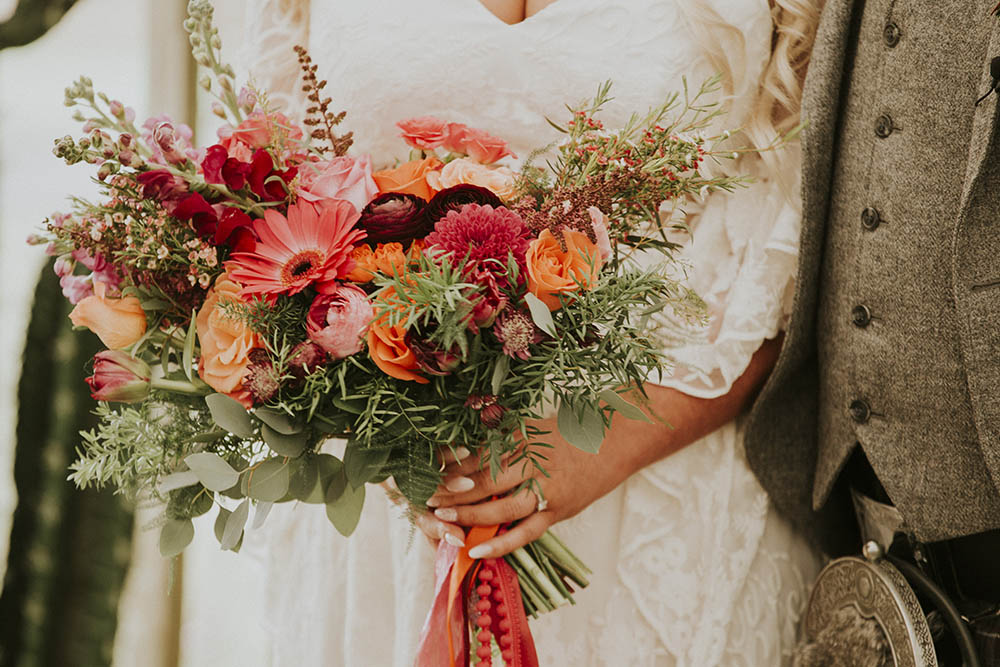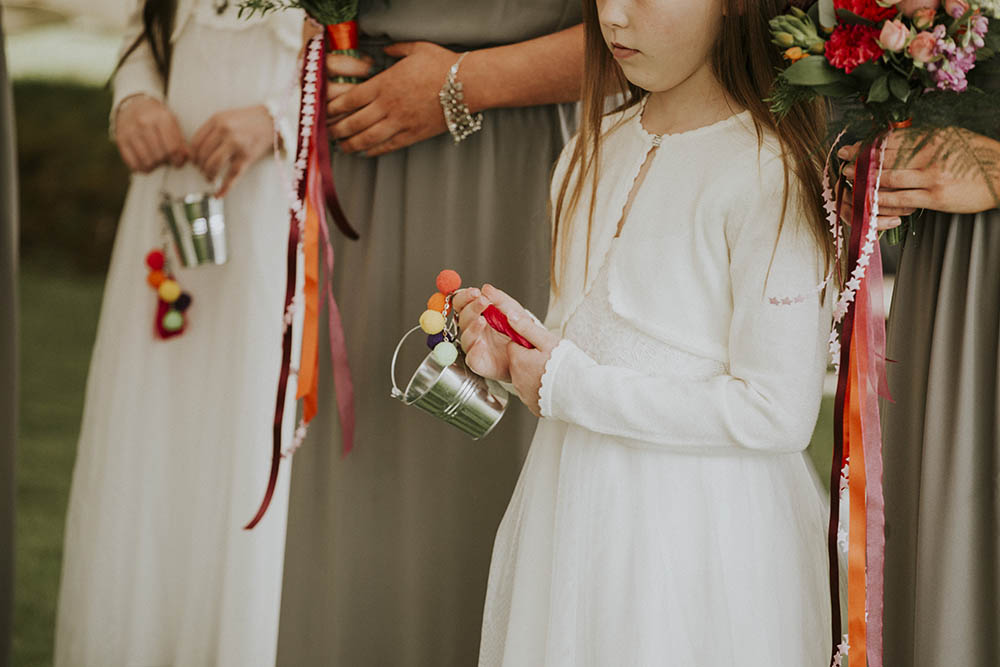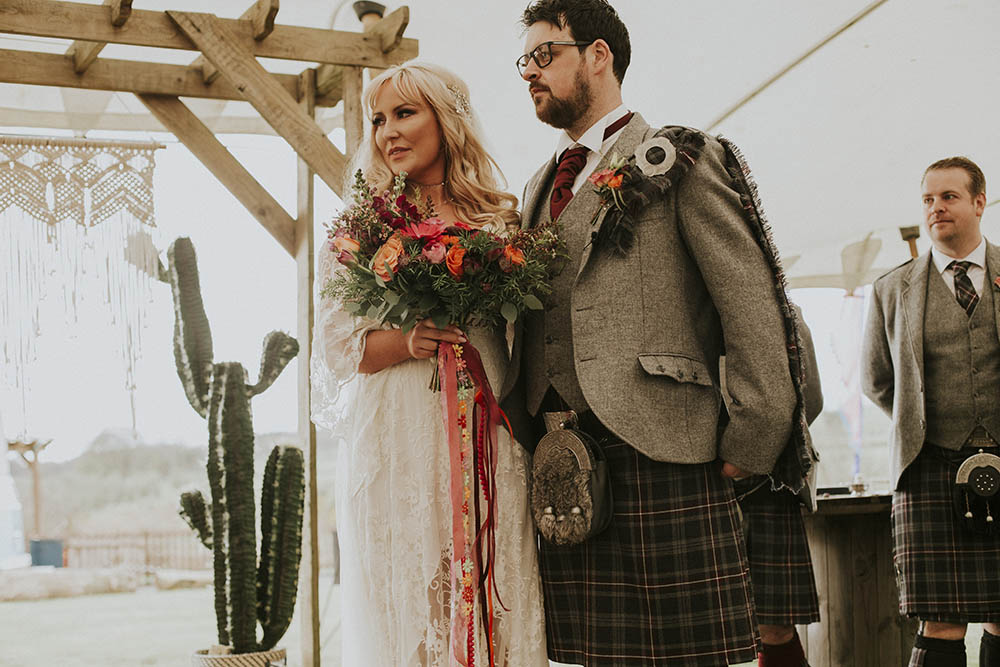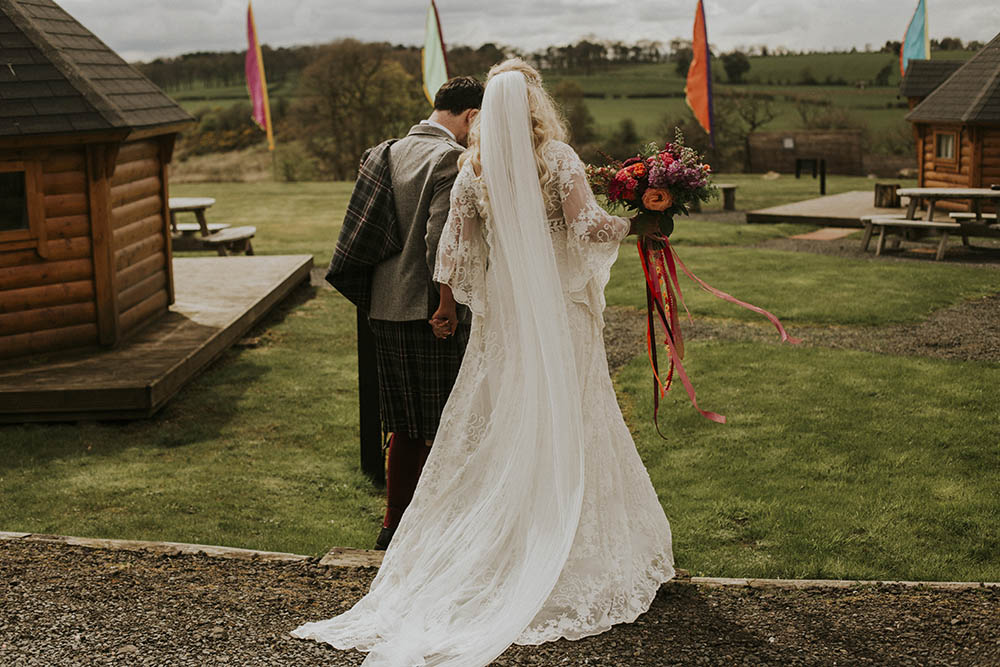 For me the best part of the day which I didn't expect was the drinks reception as the pressure of getting there and not tripping down the aisle was over, and I could relax and enjoy the music and a drink with all my loved ones who were all so happy for us.
We had a VW camper van serving cocktails to our guests. We chose the cocktail list ourselves and renamed everything such as Coachella Cosmo and Peach Don't Kill My Vibe.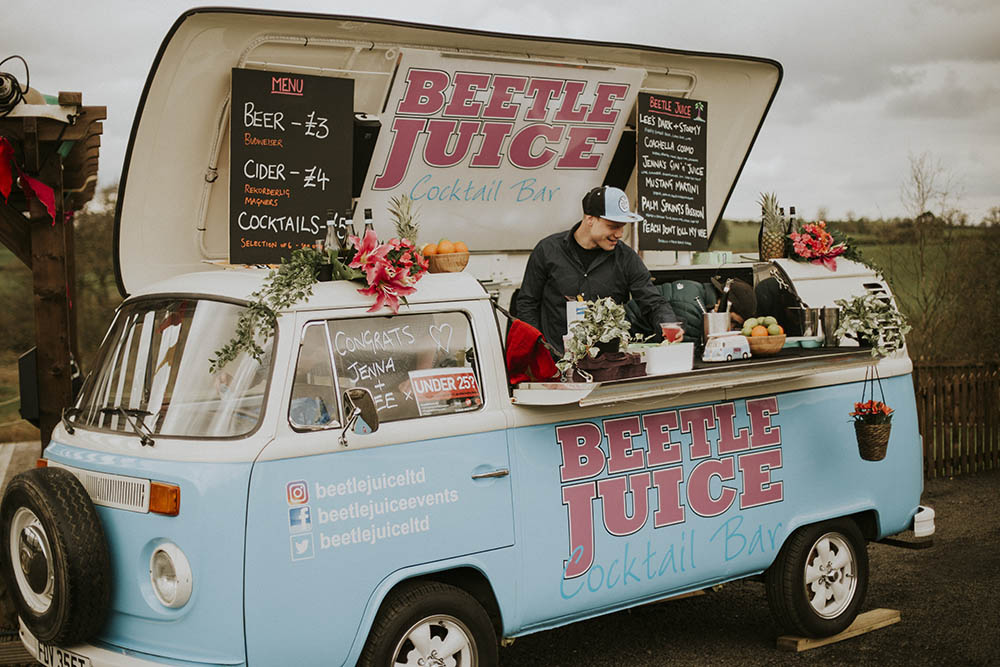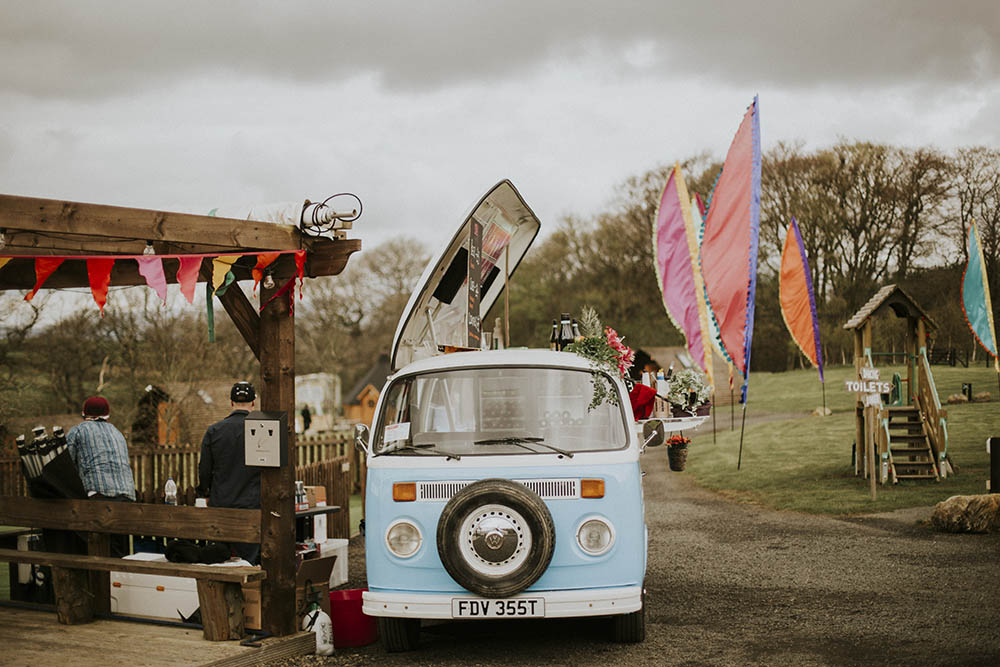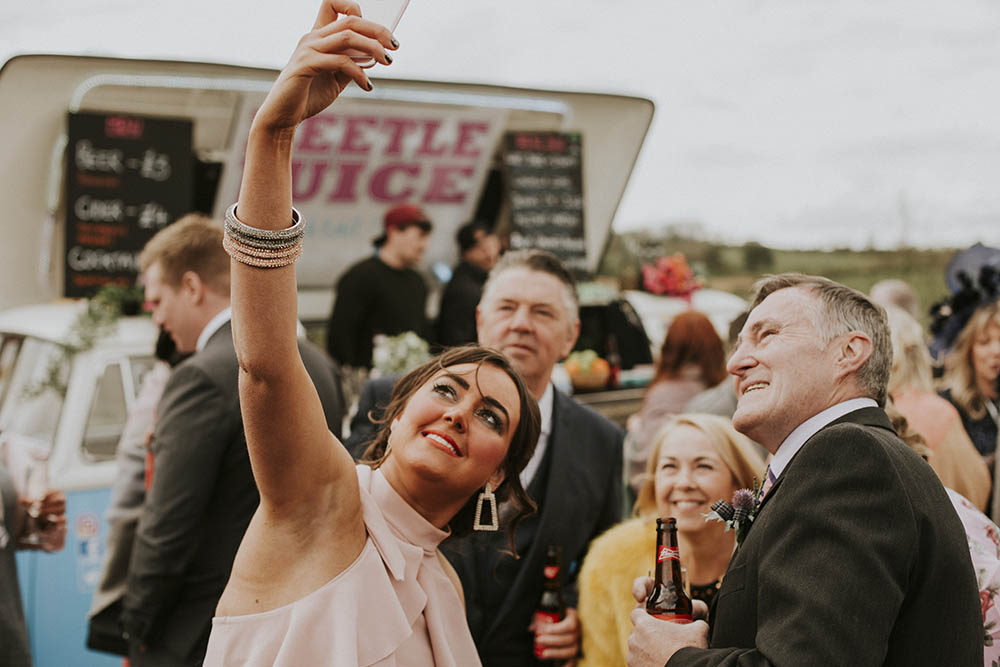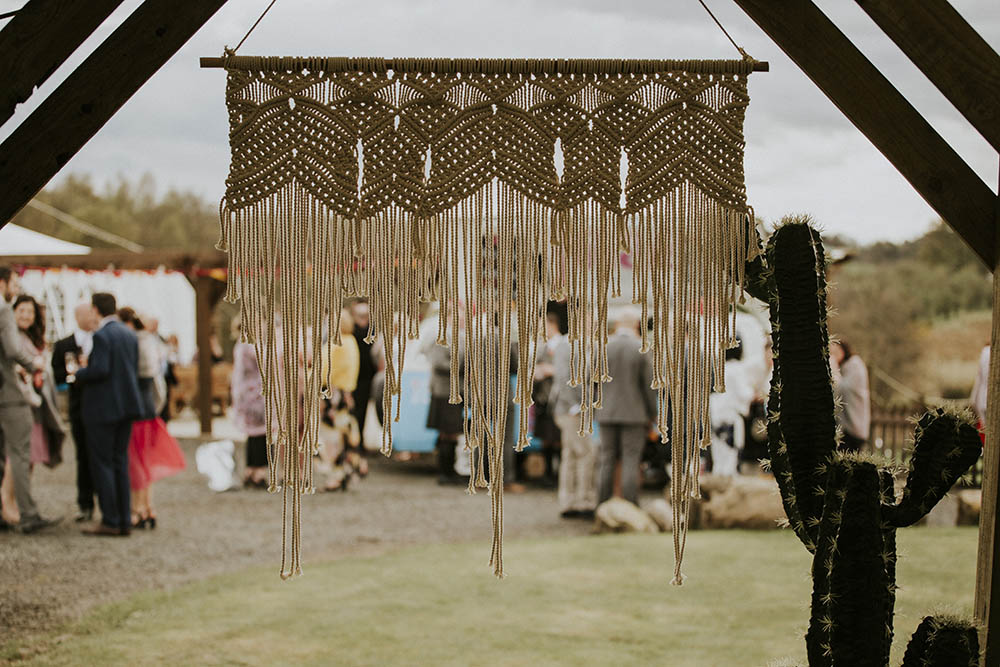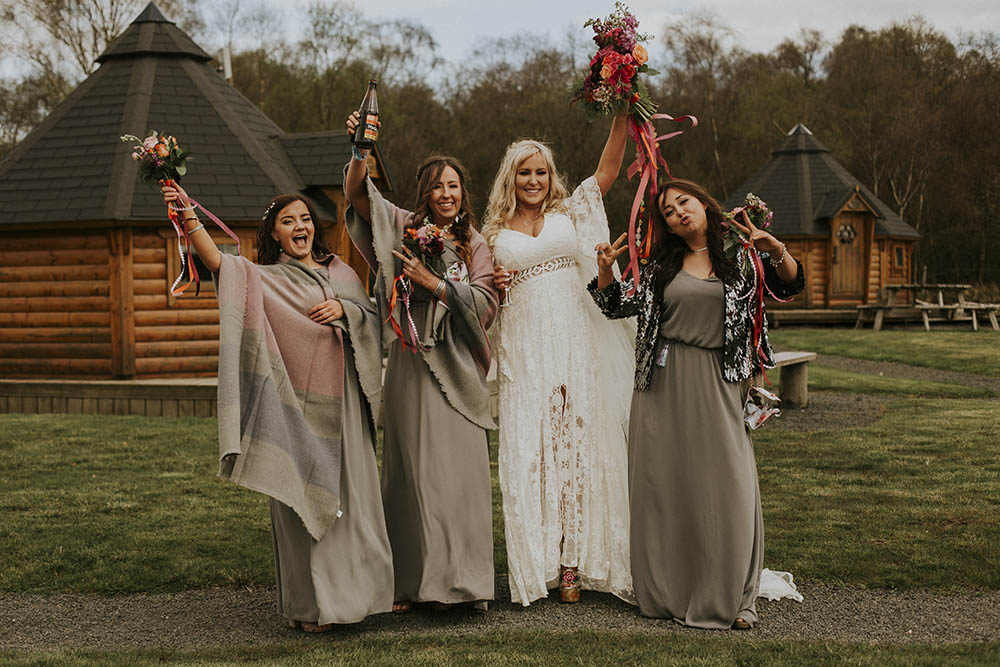 My photographer took my husband and I away from everyone after dinner for some photos while the evening set up was getting put in place. This was a nice time alone to take a moment to appreciate everything and the start of our married life together before going back to eat cake and party.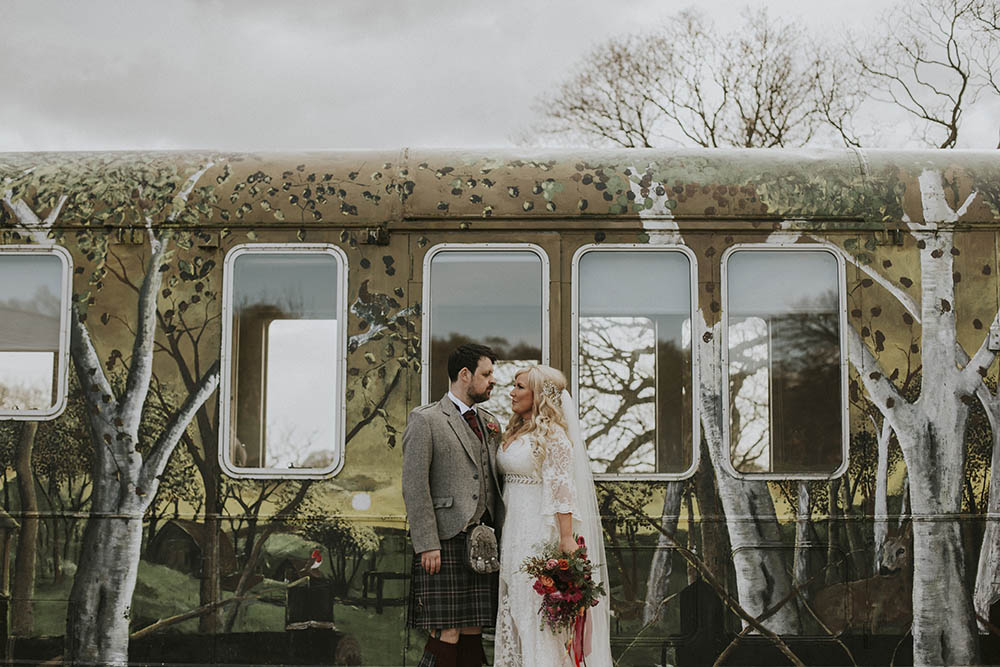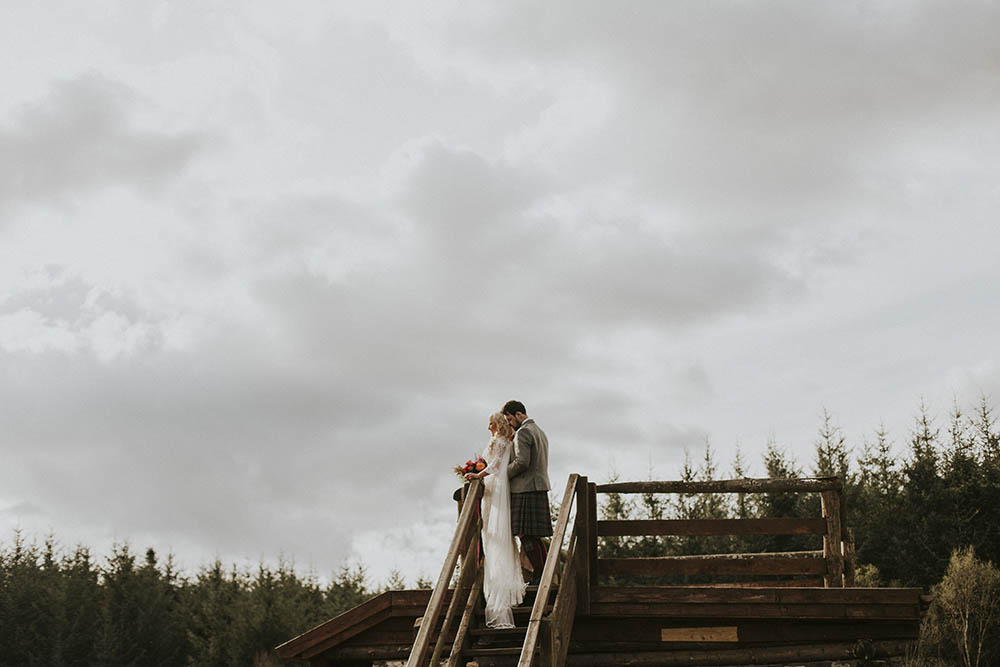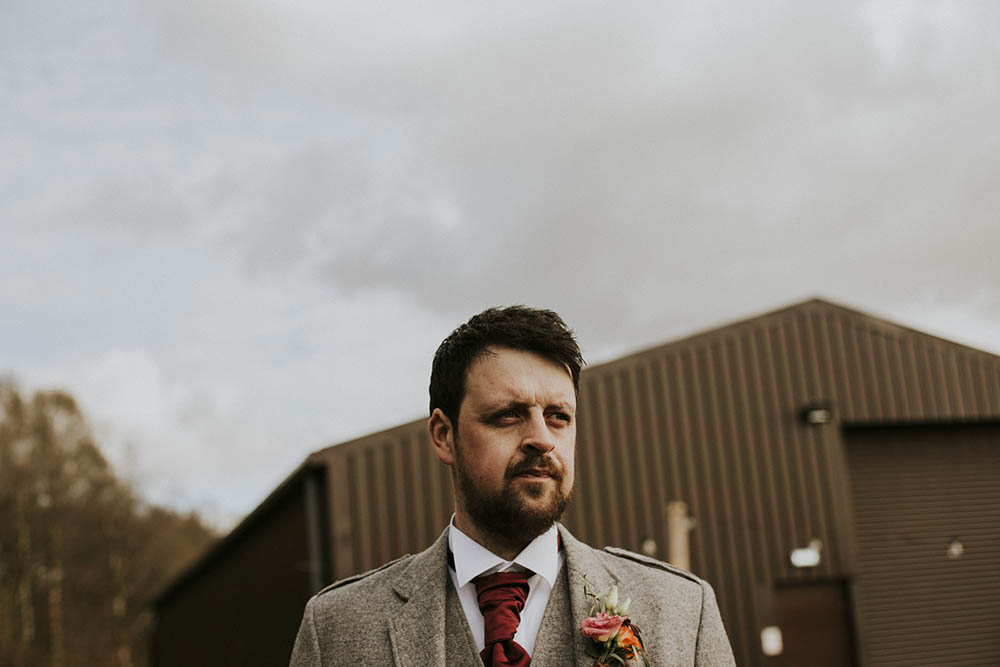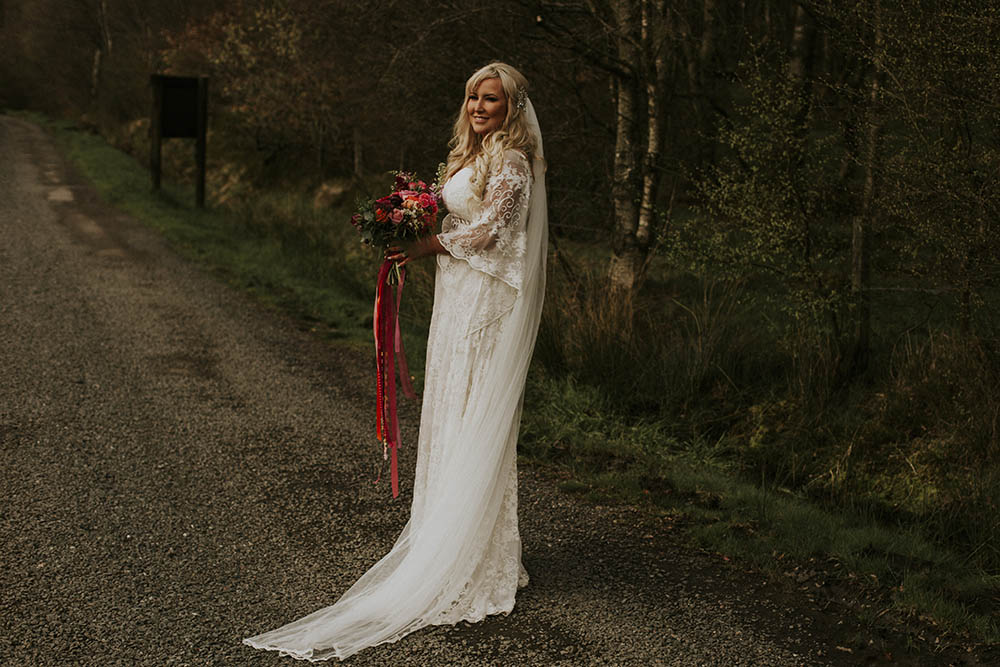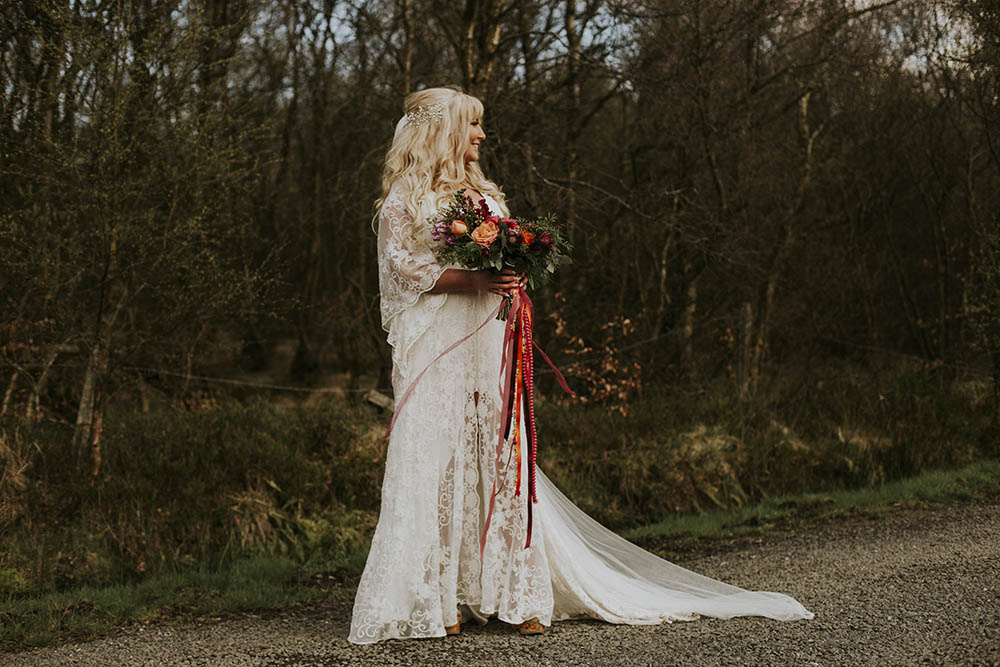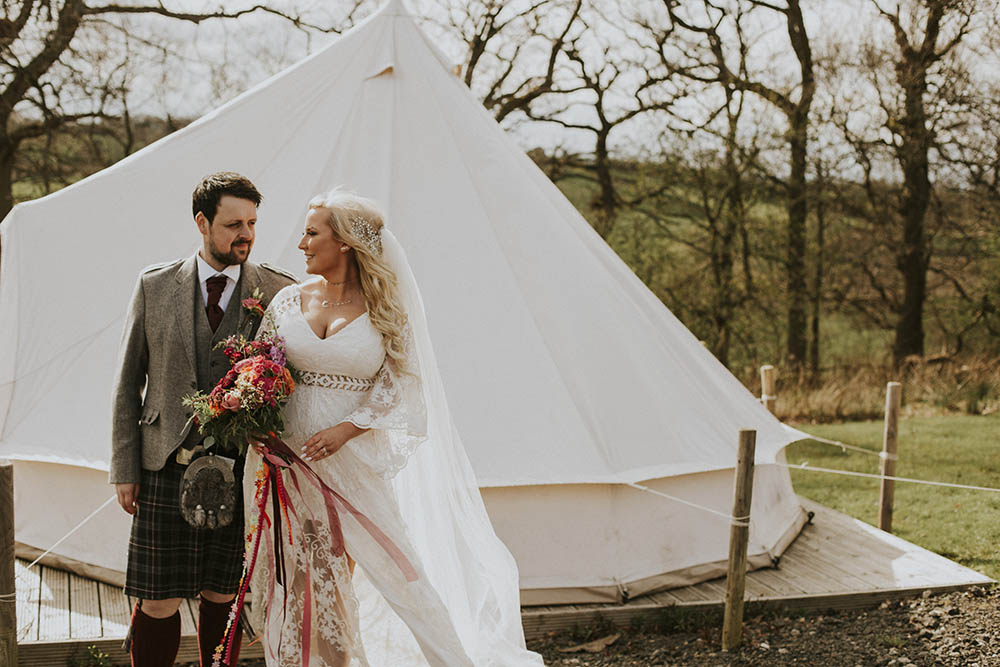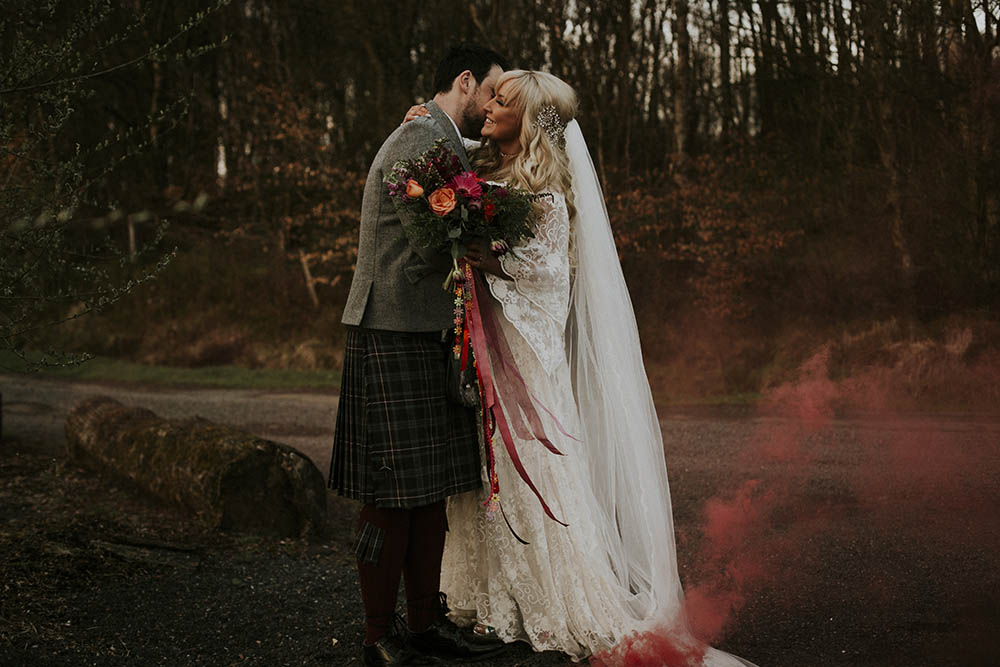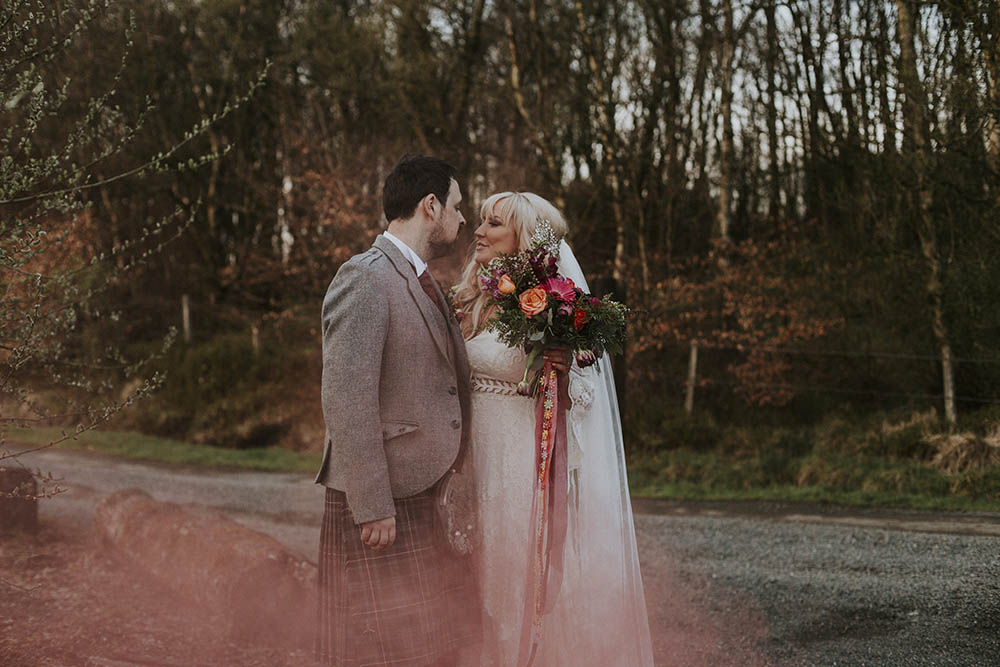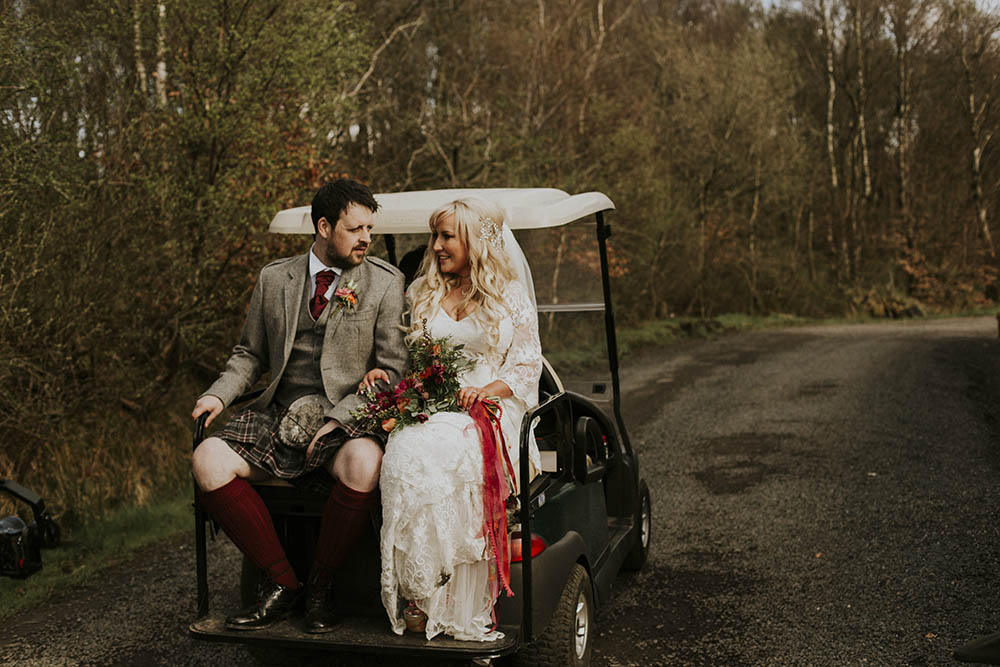 Splendid Gentlemen were our band and this was something I spent the most time researching as it was all about the music for us.
I listened to every Scottish wedding band on YouTube to make sure we got the best.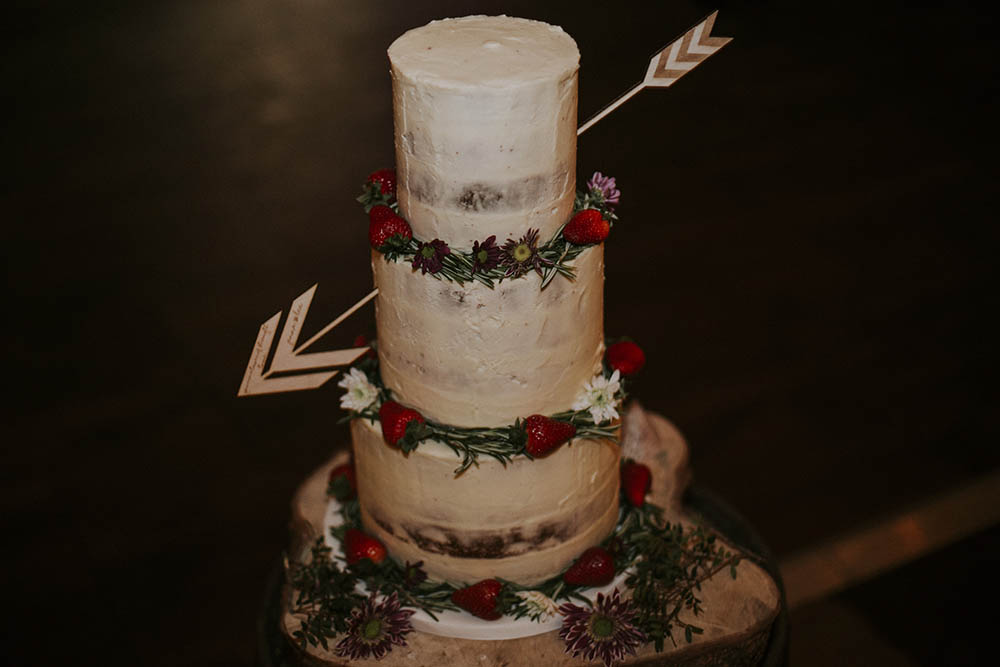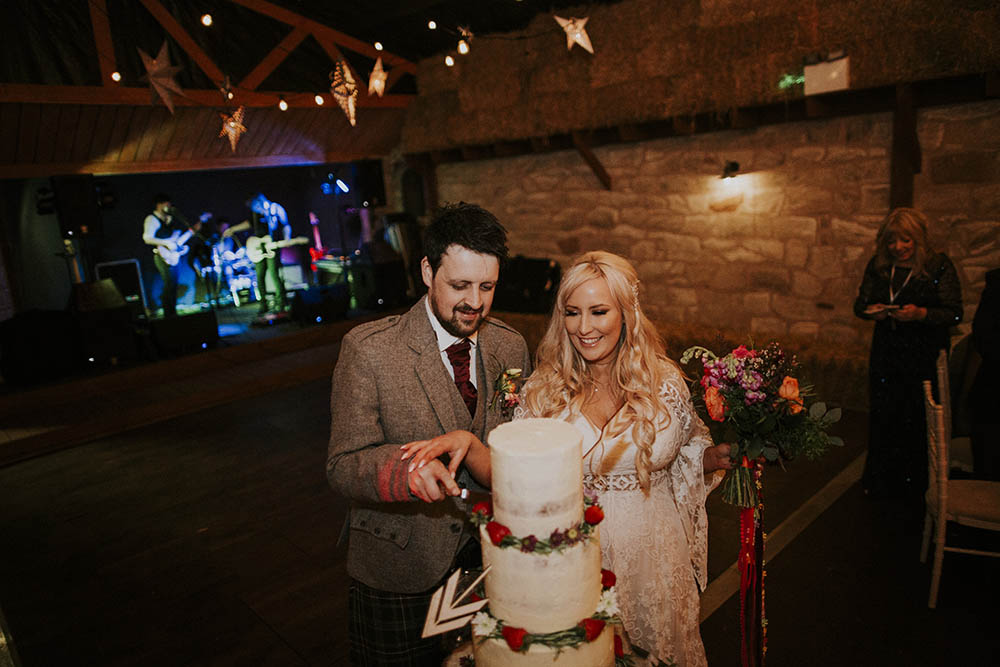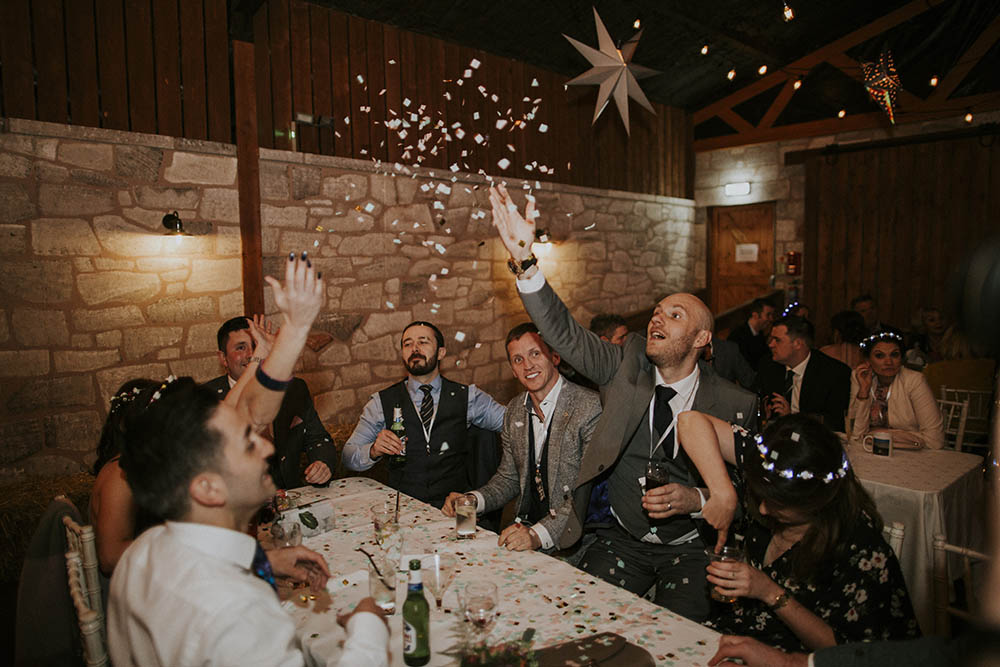 I was sad when the wedding was over as I just wanted to relive it all and I still feel like that now.
I'm so glad we decided to get a video in the end as it brings it all back and you can see all your friends and family together with your fave music in the background. It's something we look forward to showing our daughter when she grows up.
People say it's just a piece of paper, but I love being married. It was a celebration of two families joining together which it really did manage to achieve.

Photographer: Lena Sabala | Venue: Eden Leisure Village | Videographer: Watch The Birdie | Bride's dress: Rue de Seine from Jean Jackson Couture | Bridesmaid dresses: Show Me Your Mumu | Groom's kilt: Kilts 4 U | Celebrant: Kathryn Ross | Cake: Rosewood Cakes | Florist: Mud Urban Flowers | Daytime music: Pete Westwater | Evening band: Splendid Gentlemen | Hair and make-up: MHM Styling | Cocktail campervan: Beetlejuice Cocktail Bar