A Simply Elegant Wedding at Dalmeny Park Country House Hotel, Glasgow
Rebecca and Tom tied the knot in their perfect country house venue, complete with vintage bunting and pretty pale blooms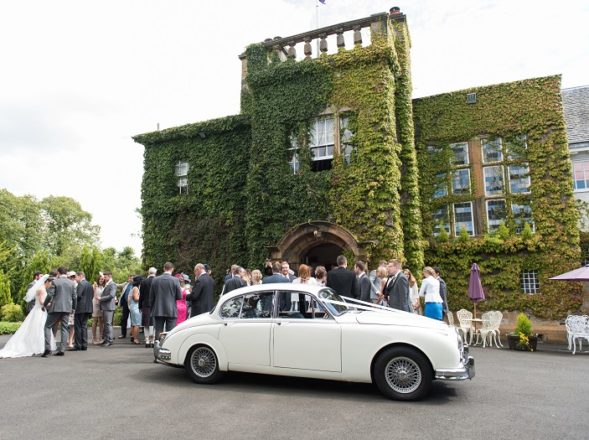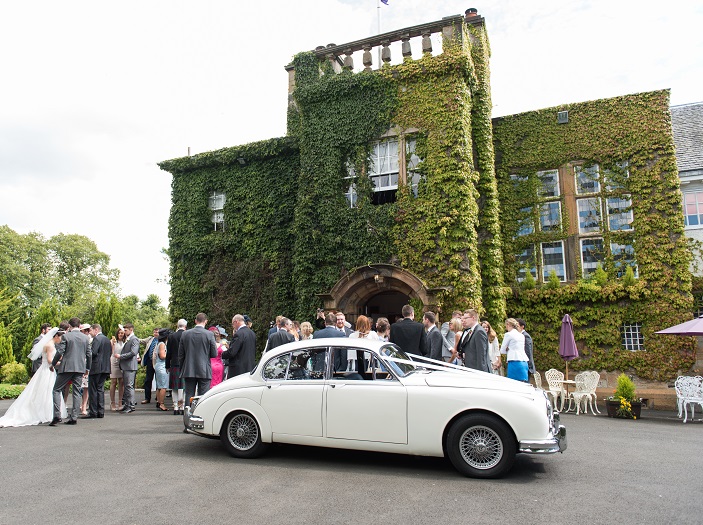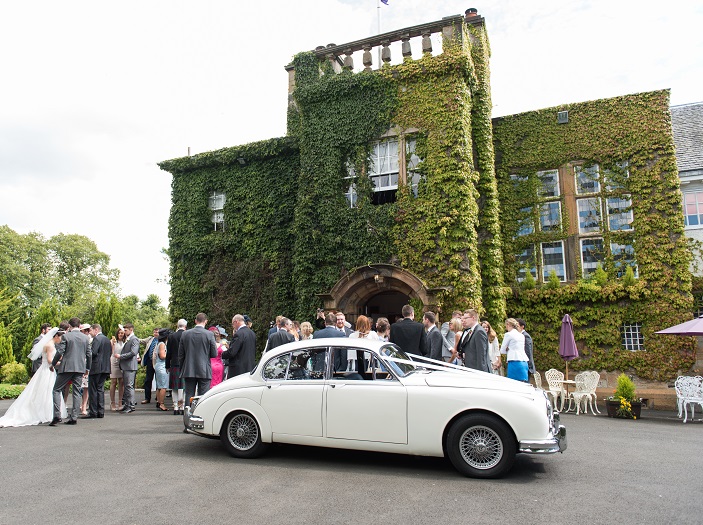 Rebecca Yuile + Tom Bramhill
Friday 7th August 2015
Dalmeny Park Country House Hotel, Glasgow
Photographer: Photography by Juliebee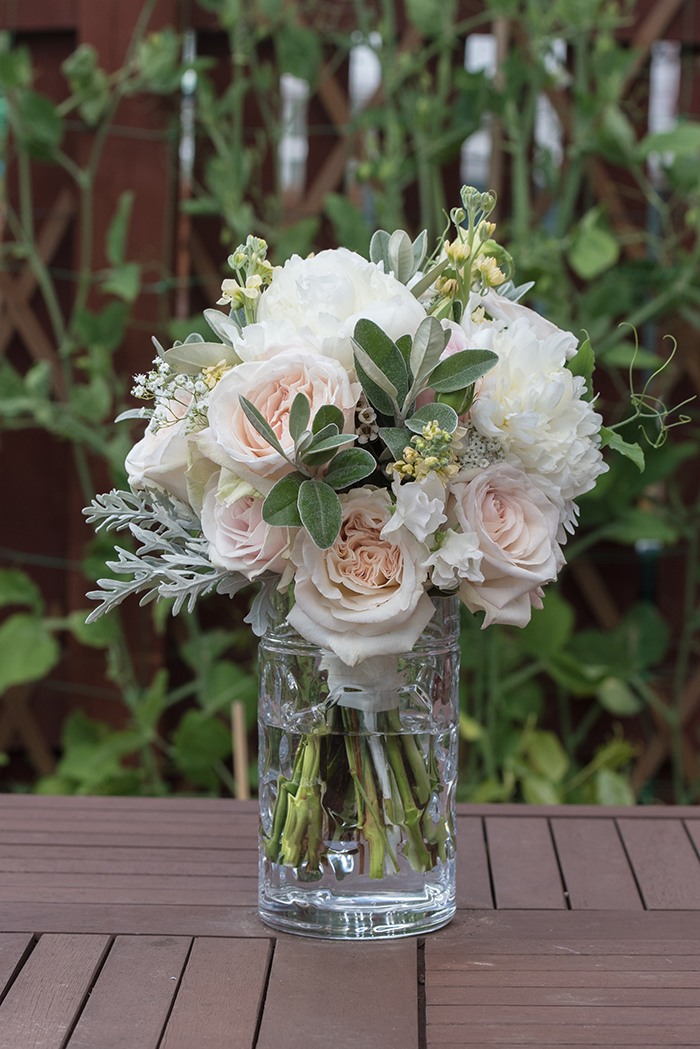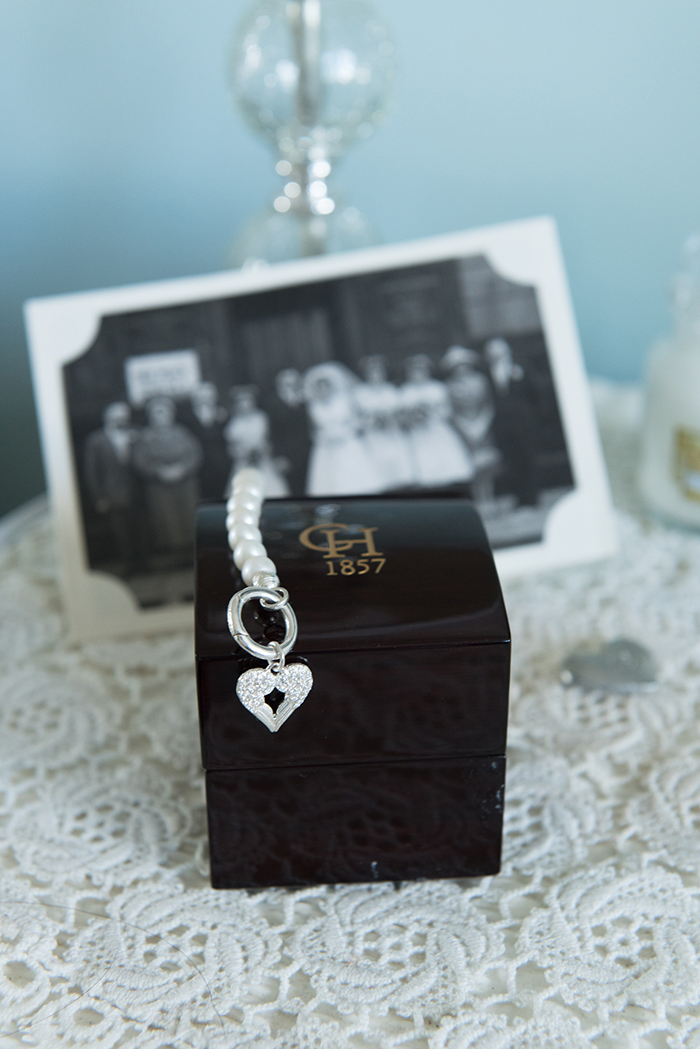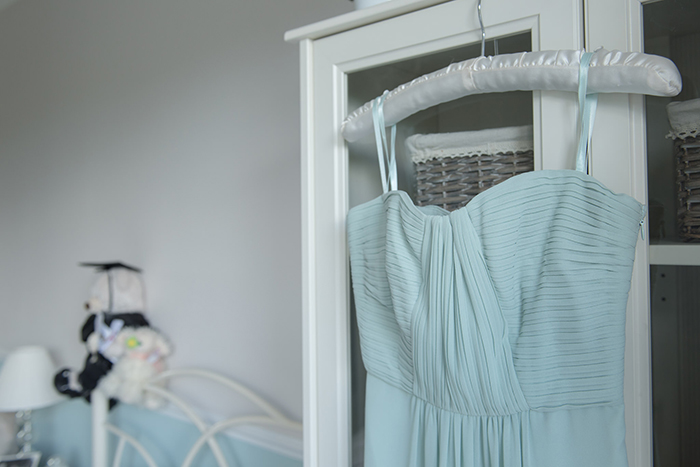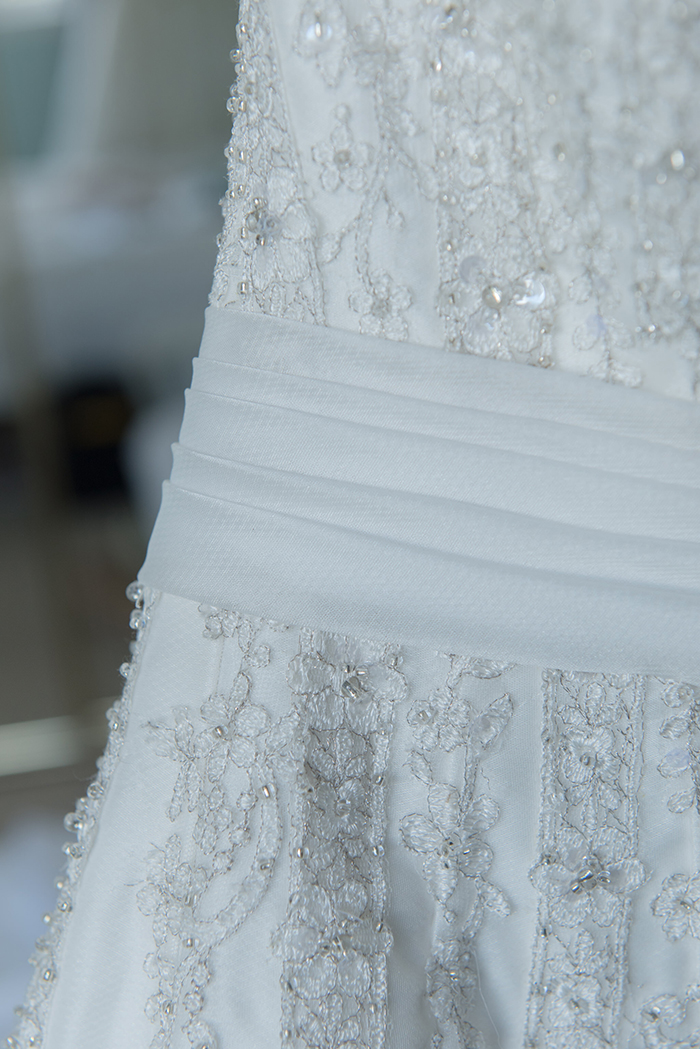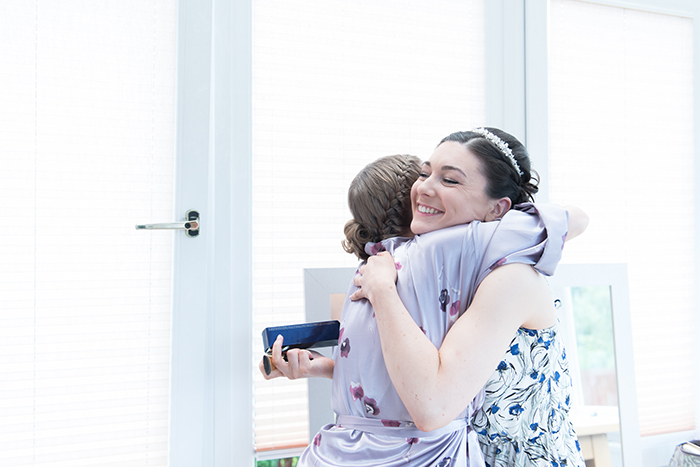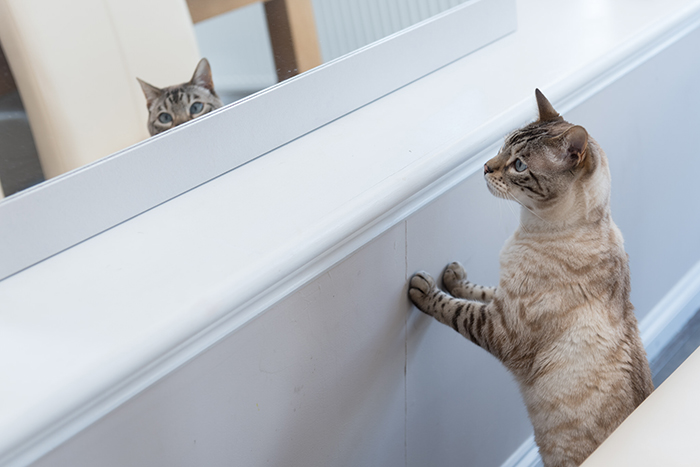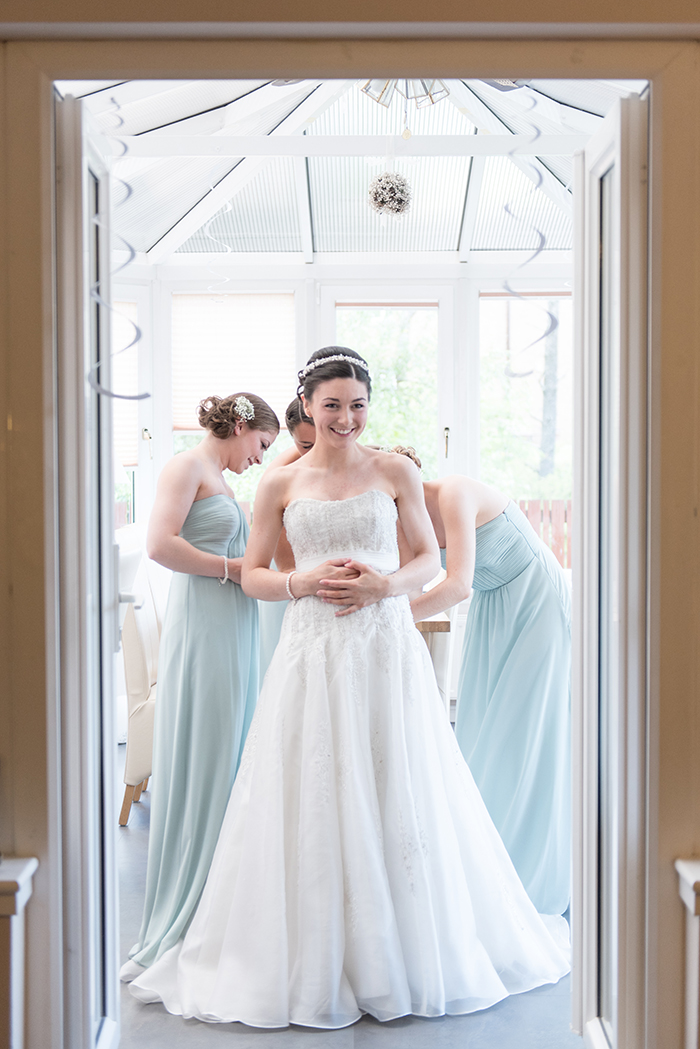 Rebecca and Tom's big day was a real family affair with plenty of help from their loved ones and even a homemade wedding cake.
The couple first met at church and found they shared common values, though it took them quite a while to make it out on an official cinema date! Rebecca explains, "I'm Scottish and Tom is English " our faith brought us together. We met at a church gathering and got chatting. We learned so much about each other by talking all the time. It was actually quite a few months before we had a cinema date because we just ended up staying in and chatting!"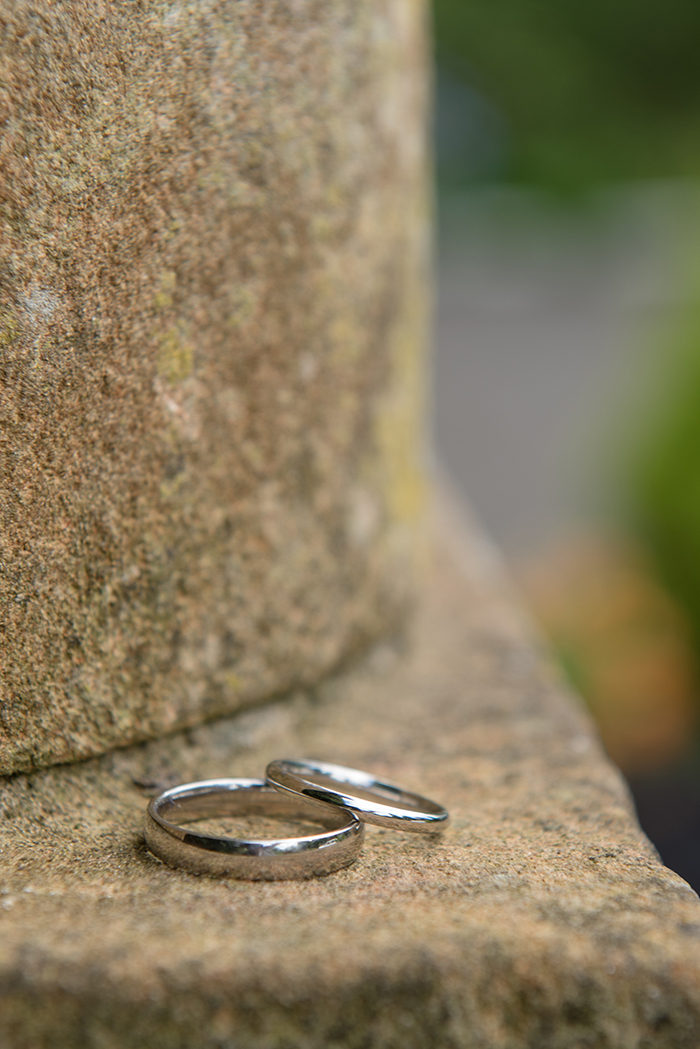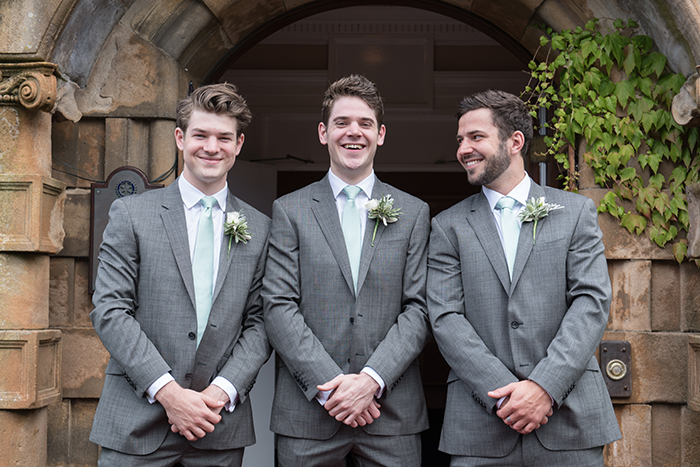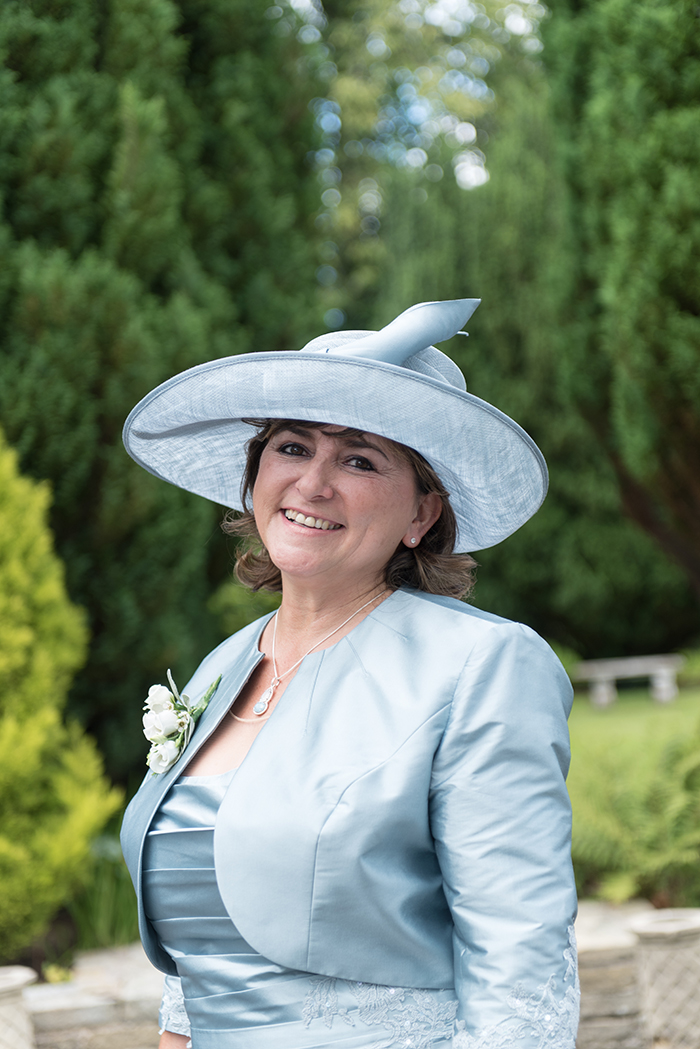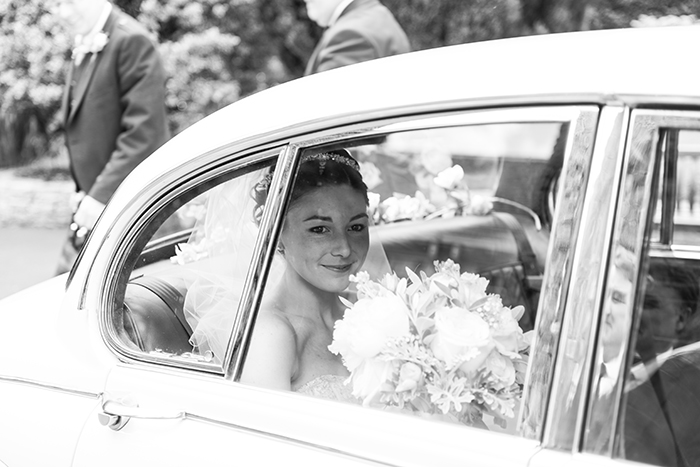 When it came to searching for their perfect wedding venue Rebecca was surprised to find it so close to home. "Despite growing up on the southwest side of Glasgow I hadn't come across Dalmeny Park until I began searching the internet for Glasgow-convenient wedding venues," she explains.
Rebecca stumbled upon the hotel's website and quickly requested a wedding brochure. The couple soon met with the wedding planner and fell in love with their w-day venue. "The reception area was welcoming, the staff were friendly and the building had lots of character both outside and in," beams Rebecca. "The gardens were perfect for photographs and for guests to mill around. Despite having our wedding in a hotel we were able to personalise it as much (or as little) as we wanted."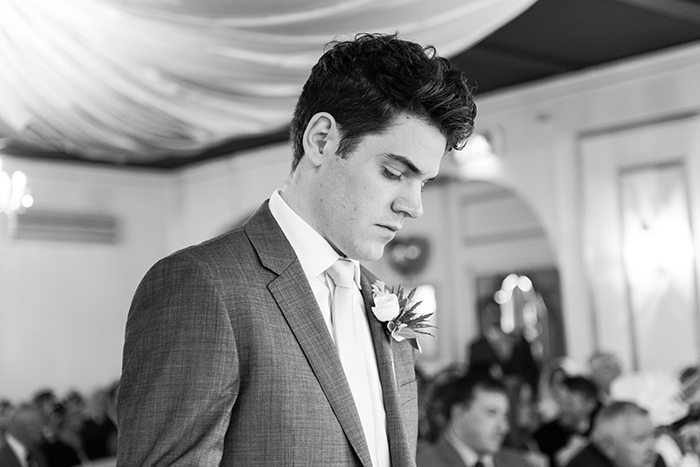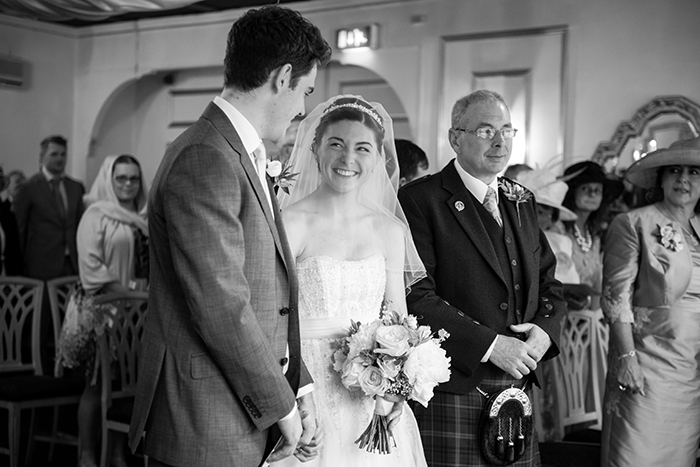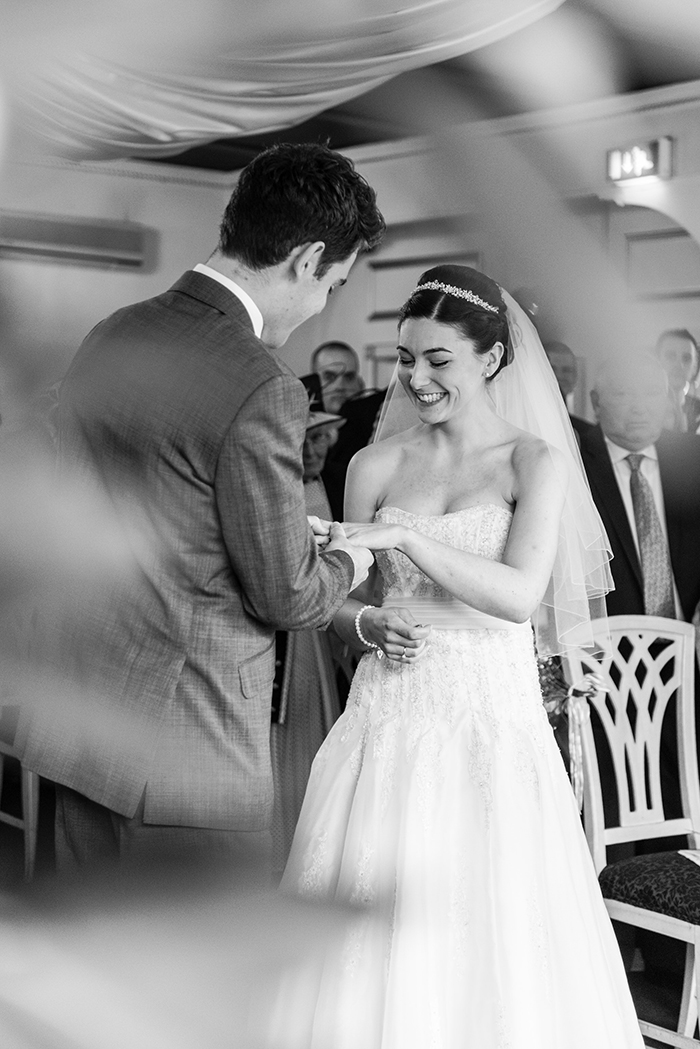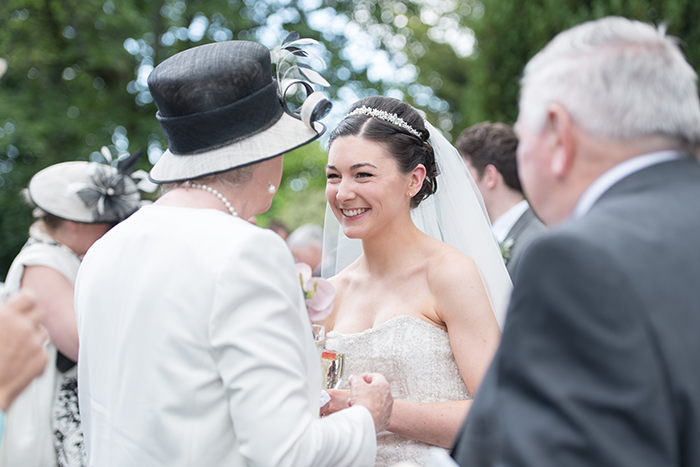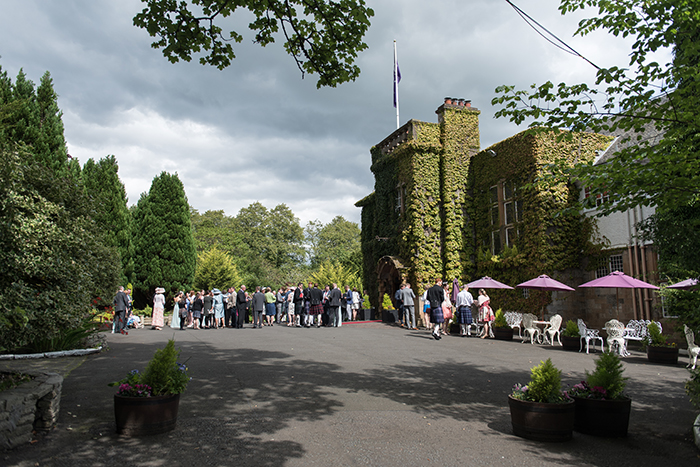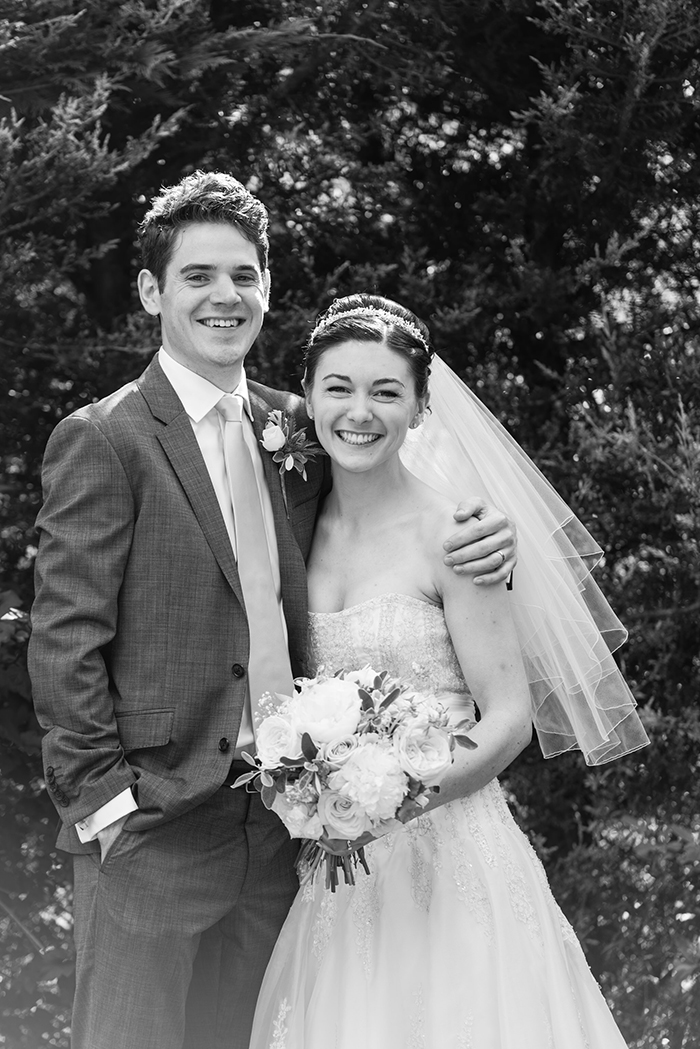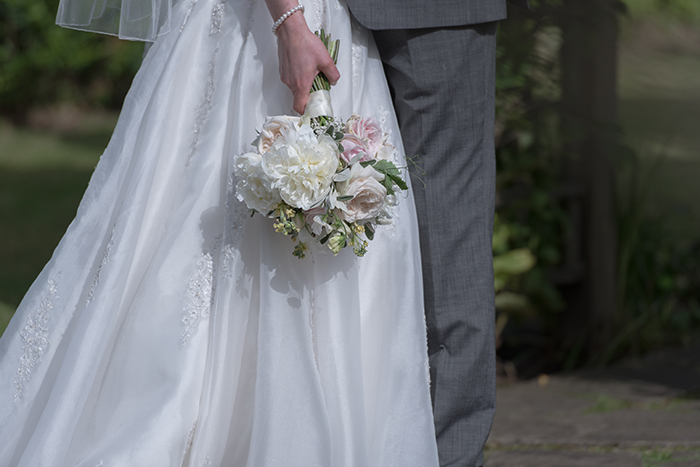 While Rebecca confesses to indulging in a lot of Pinterest browsing before the big day, the couple weren't keen on having anything too quirky so a themed wedding wasn't really for them. Instead they kept things simple and elegant with table numbers instead of names and simple centrepieces made by Rebecca's mum and her brother's girlfriend.
The pale flowers that went into the sprays on mirrored plates were purchased from a wholesale warehouse. "I'd recommend doing this if you have a member of your family or friend who is willing to do this for you," Rebecca advises. "It takes a while and the day before the wedding is too busy to be arranging flowers yourself."
They also opted for a colour scheme based on the bridesmaids' green dresses and enlisted Jennifer from Wildflower Florist in Paisley for their bouquets and buttonholes.
"She grows a lot of flowers herself which is a lovely touch," smiles Rebecca. "I wanted a soft and delicate but natural look and Jennifer was able to make suggestions and the final results were really great."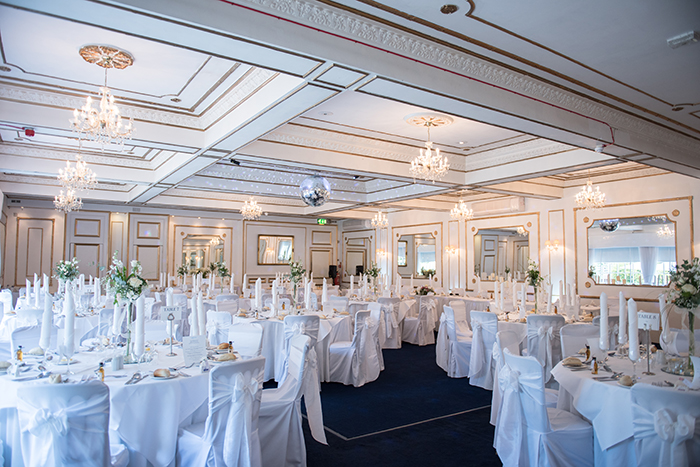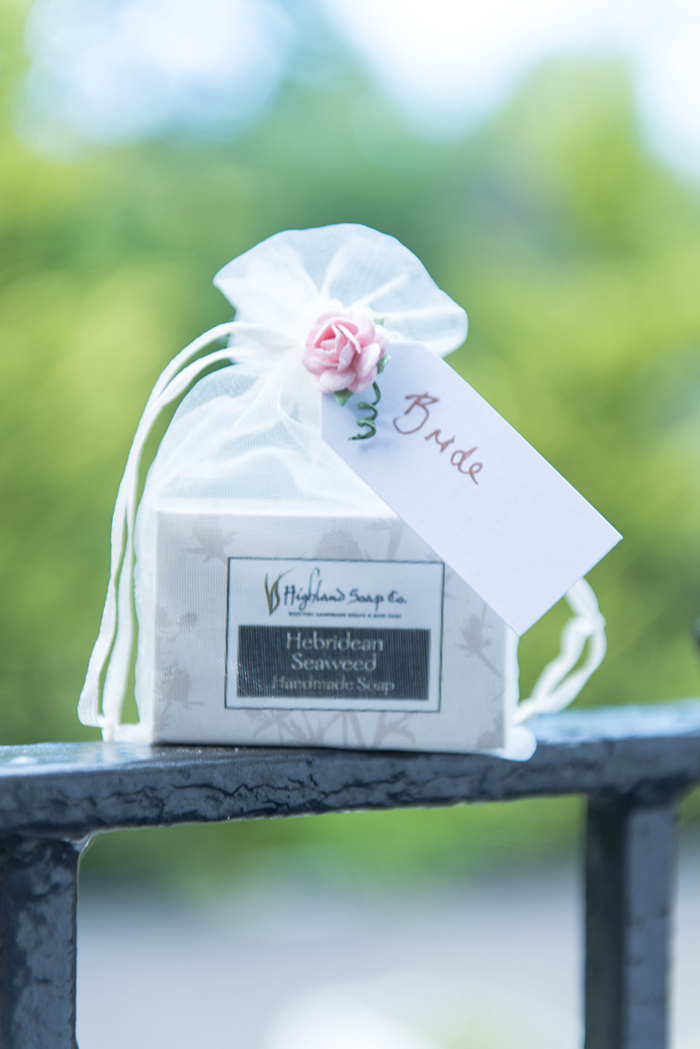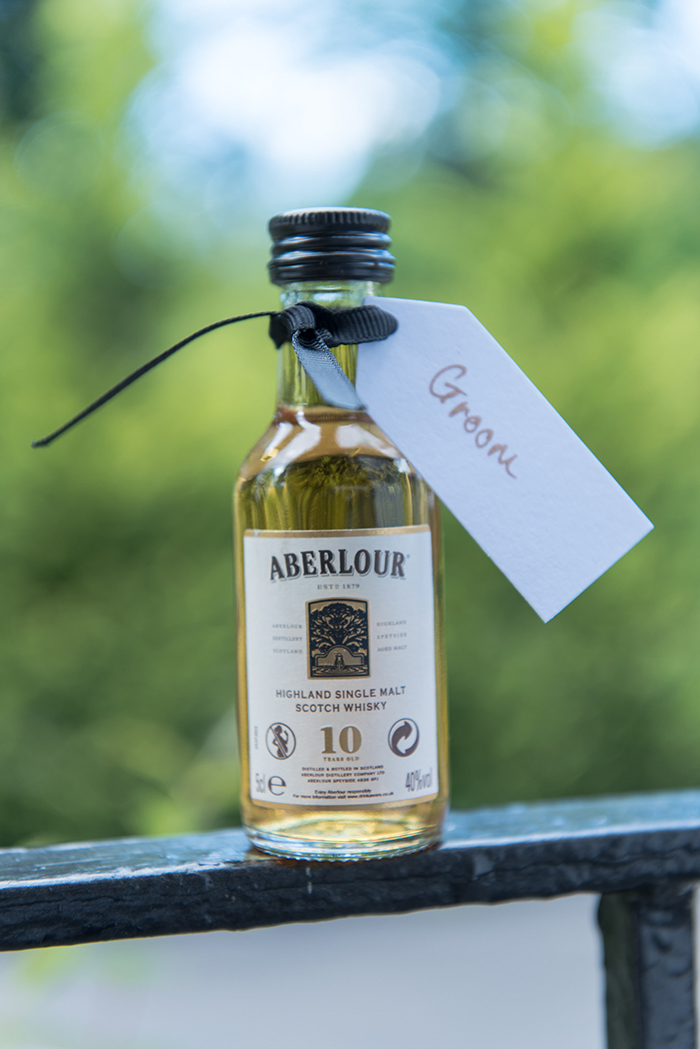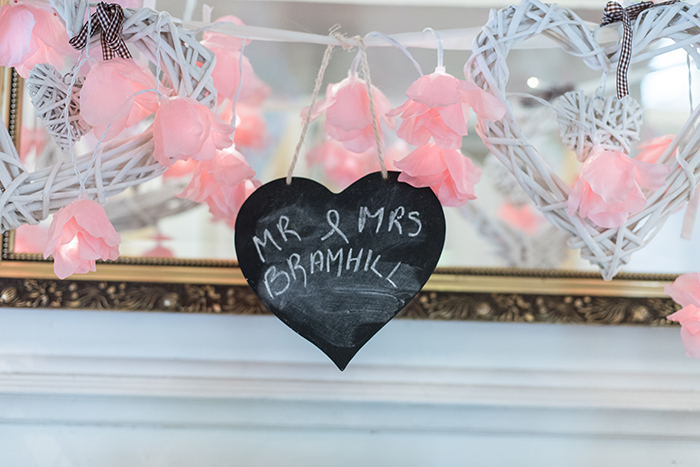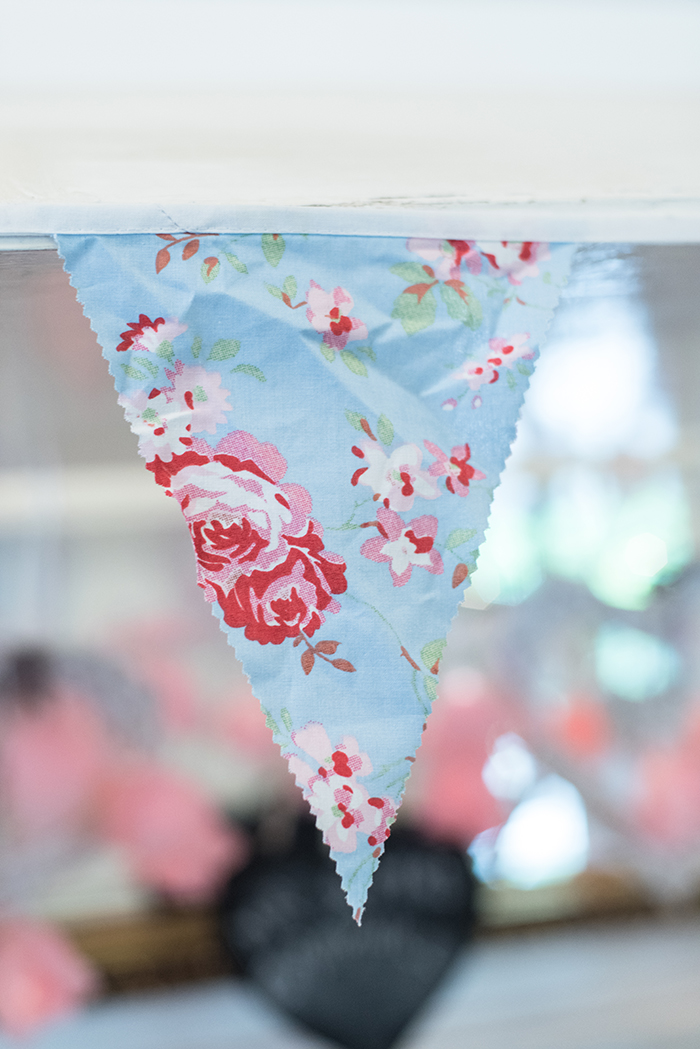 Rebecca wore a beautiful beaded and corseted dress with a full floaty skirt by Joyce Young and teamed it with a veil from The Wedding Veil Shop and a headband from Westend Wedding Boutique. "The shop owner was really friendly and understood the style I preferred and made helpful suggestions for me to try on," she says. "I'd recommend that all brides take a trip here, even if it's before you've bought your dress as it may give you an appreciation of what's out there and what they cost."
When it came to finding their wedding photographer Rebecca's dad and Tom took the lead, meeting Julie Broadfoot from Photography by Juliebee at the Glasgow Girls wedding fair.  The couple eventually had a pre-wedding shoot with Julie to help her get a feel for the sort of photography they preferred.
"We couldn't have been more pleased with her photographs," smiles Rebecca. "The day goes by really quickly so having so many photos capturing every part of the day means that we can look back and remember it all."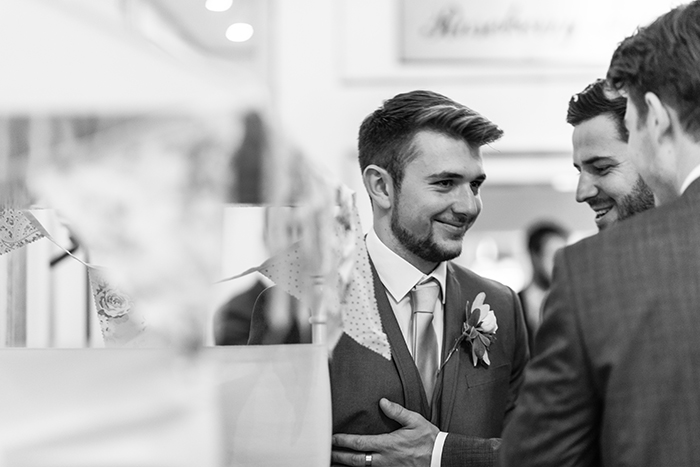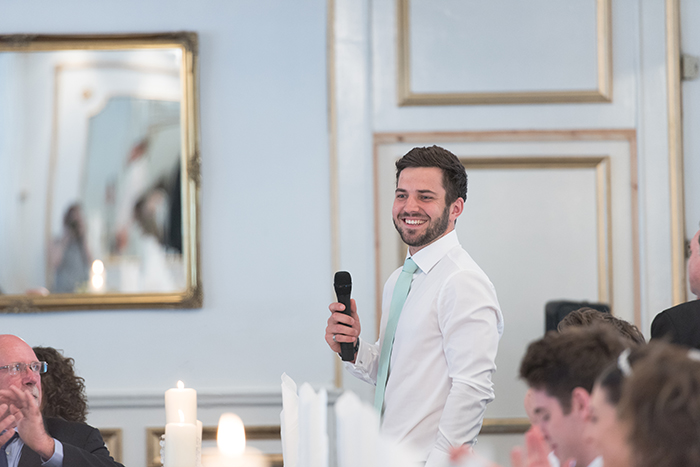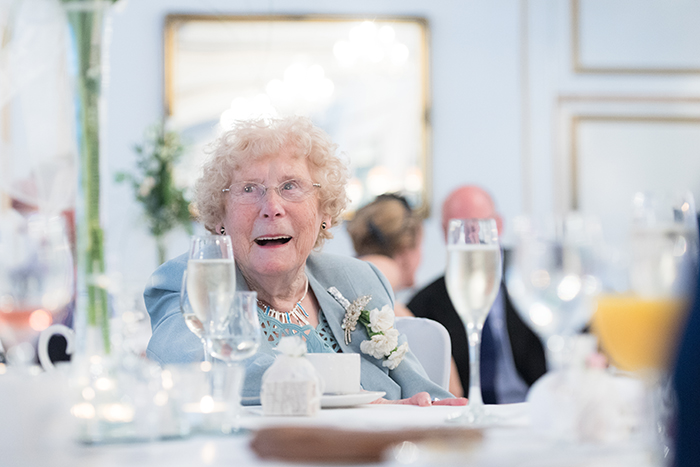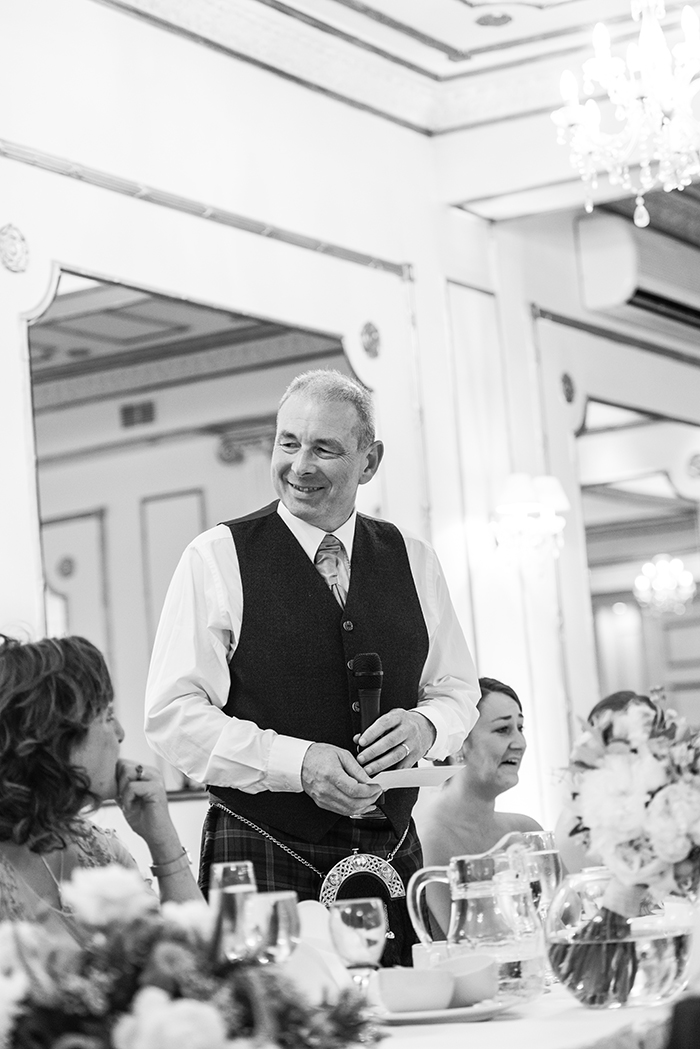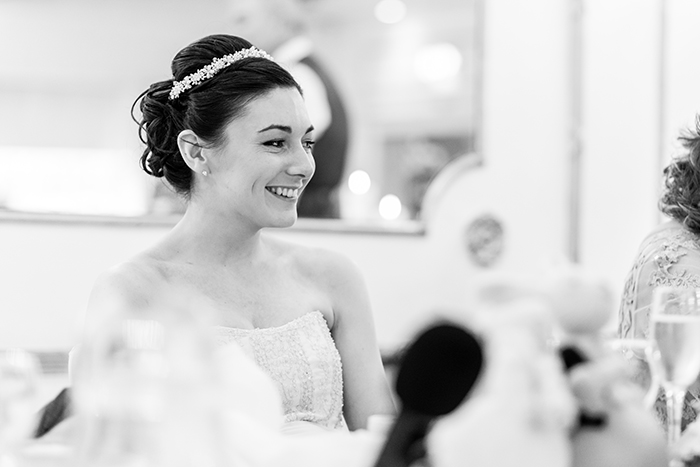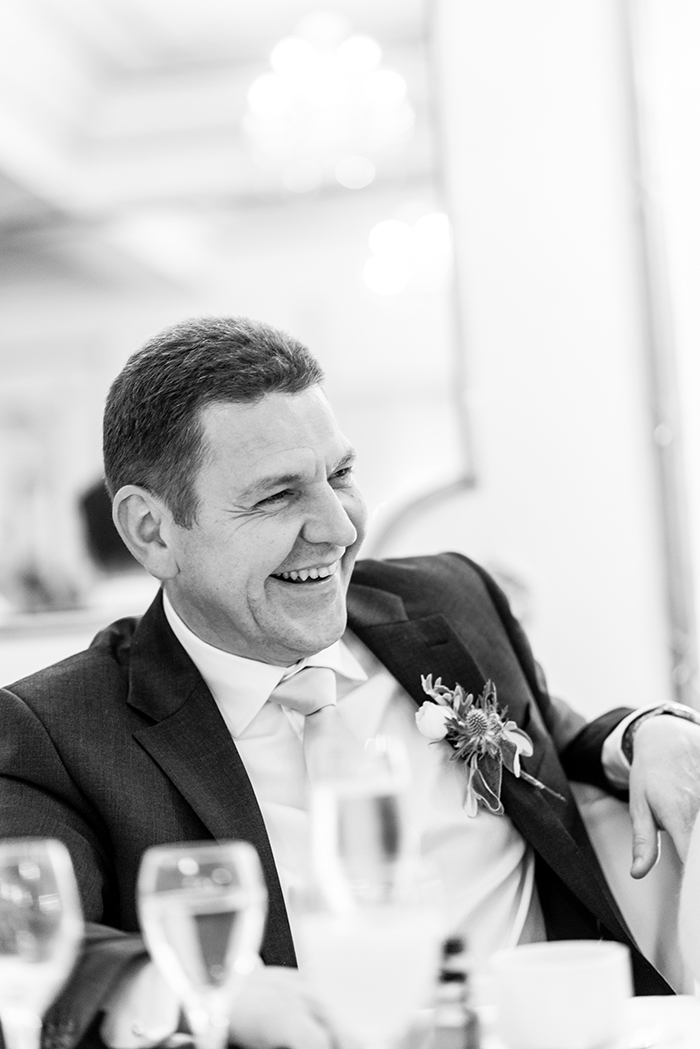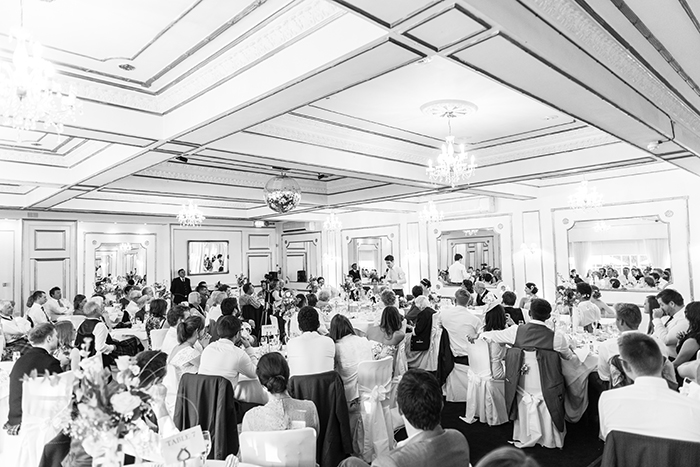 However, Rebecca and Tom only wanted their ceremony and speeches to be filmed so instead of hiring a filmmaker they asked Rebecca's cousin Roy to do the honours. He borrowed recording equipment and set up GoPros around the venue, even hiding a sweetie cart cam!
And to make the day a really special family affair, Rebecca's Auntie Sarah baked their cake.
Looking back, Rebecca says the speeches were a real highlight for her. "Tom believes you've got to entertain the guests with good speeches and the father of the bride, the groom and the best men did a great job," she says. "The ceilidh was also great fun and meant that our evening guests got a real taste of how the day had been."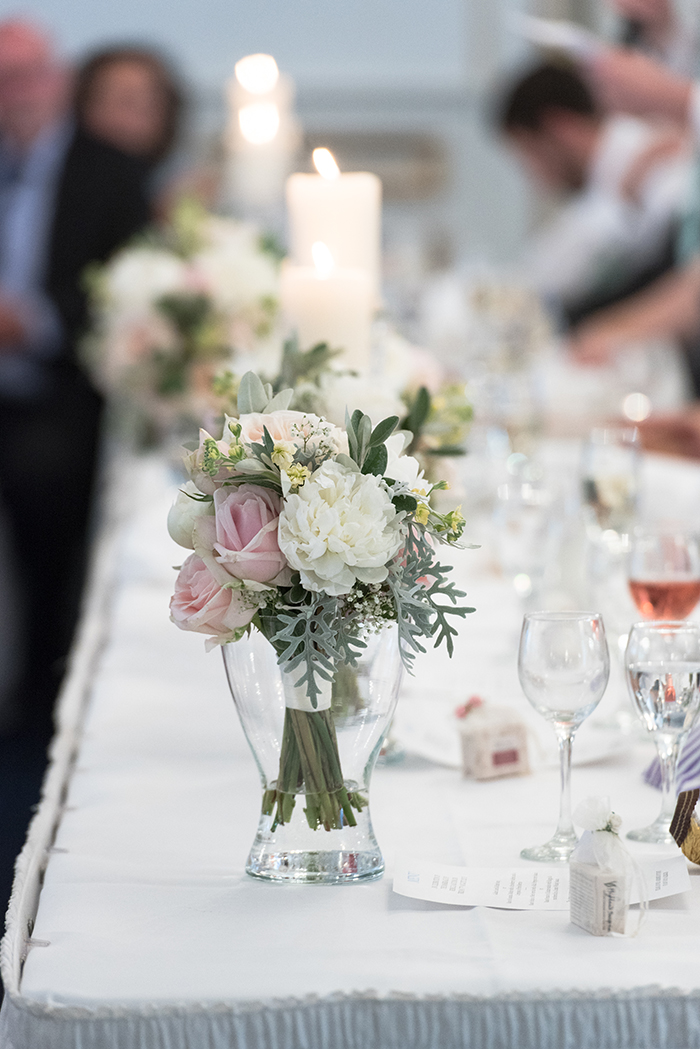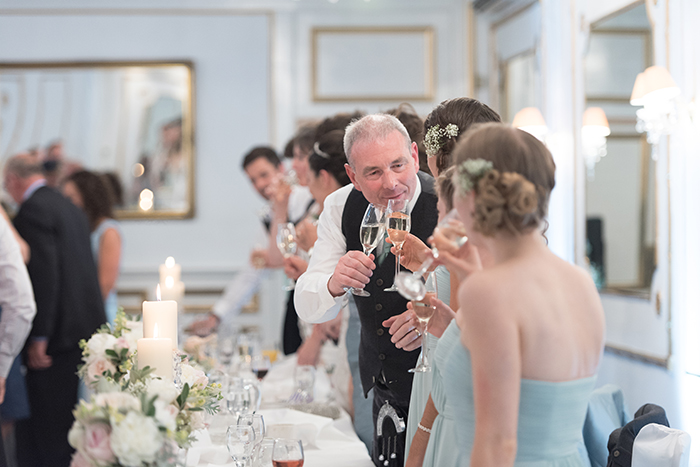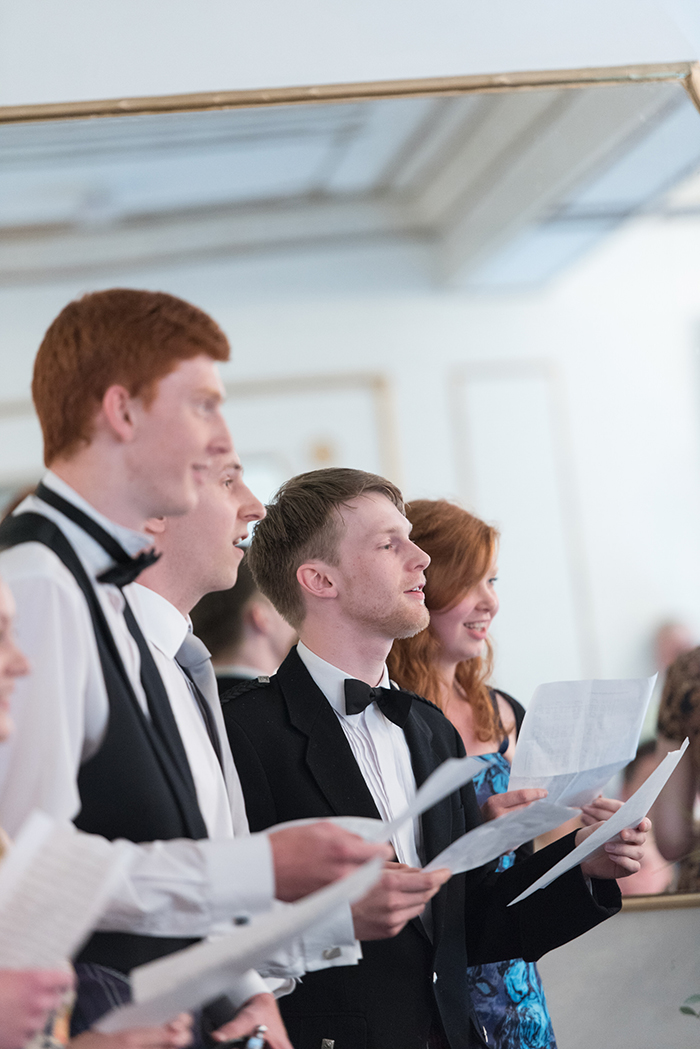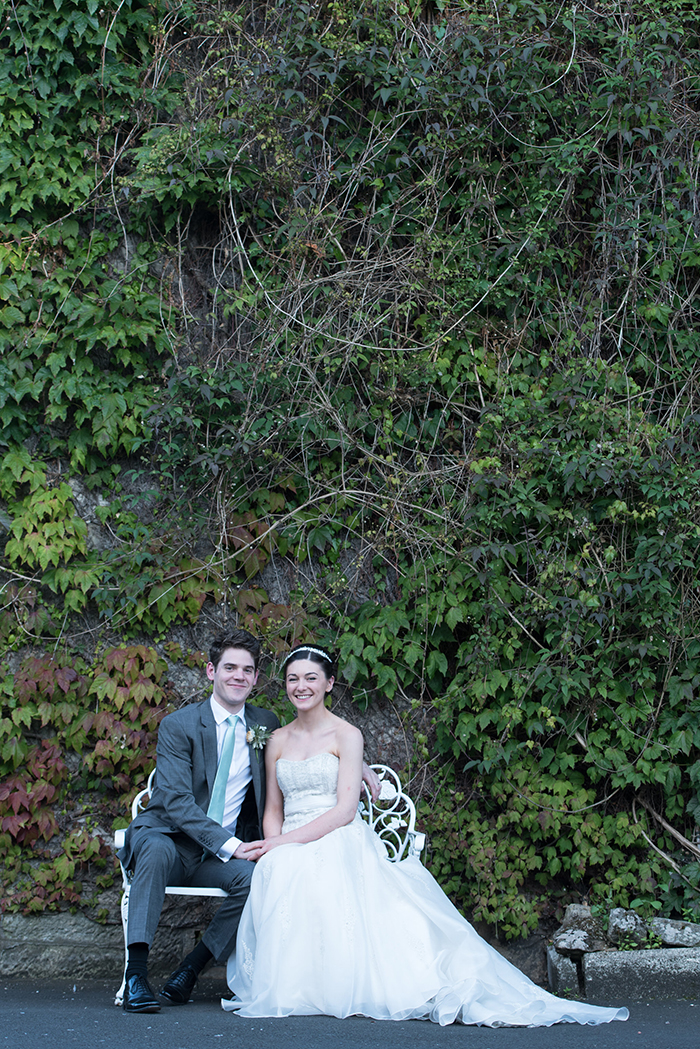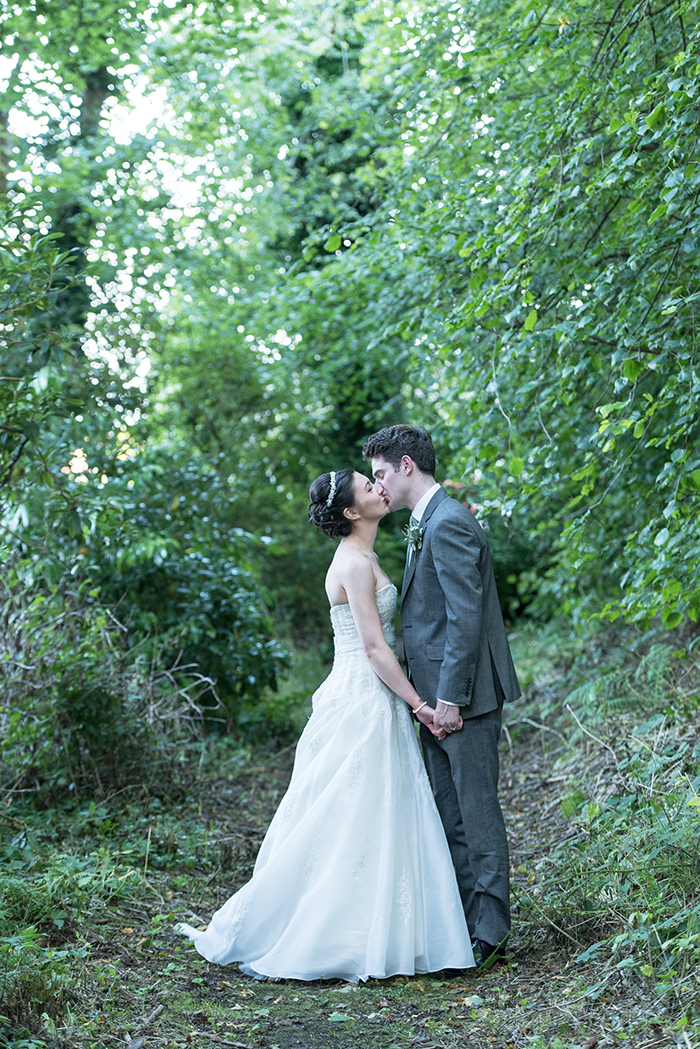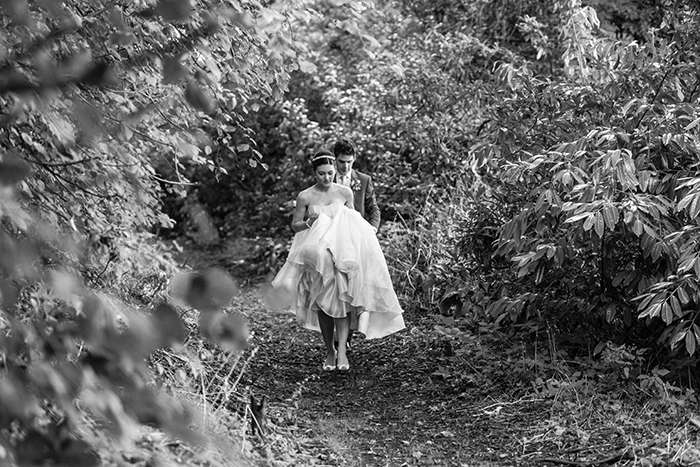 And she has some pearls of wisdom for other brides-to-be. "Making lists and setting deadlines is a must," she says. "There are lead times on things like invitations, wedding and bridesmaid dresses. "I spent a lot of time looking at hairstyles, dress styles and accessories and got a bit bogged down."
Remember to leave plenty of time for the big items. Rebecca says, "I felt that evenings and weekends running up to the wedding got very busy so pencil in dates to go Mother of the Bride dress shopping (it took a lot longer to find an outfit for my mum than it did to get my dress!)
Now that the big day is over the couple can reflect on married life. "There are loads of great things about being married, but we love the fact that we've made a lifelong commitment to one another, it takes the relationship to a completely new level," smiles Rebecca.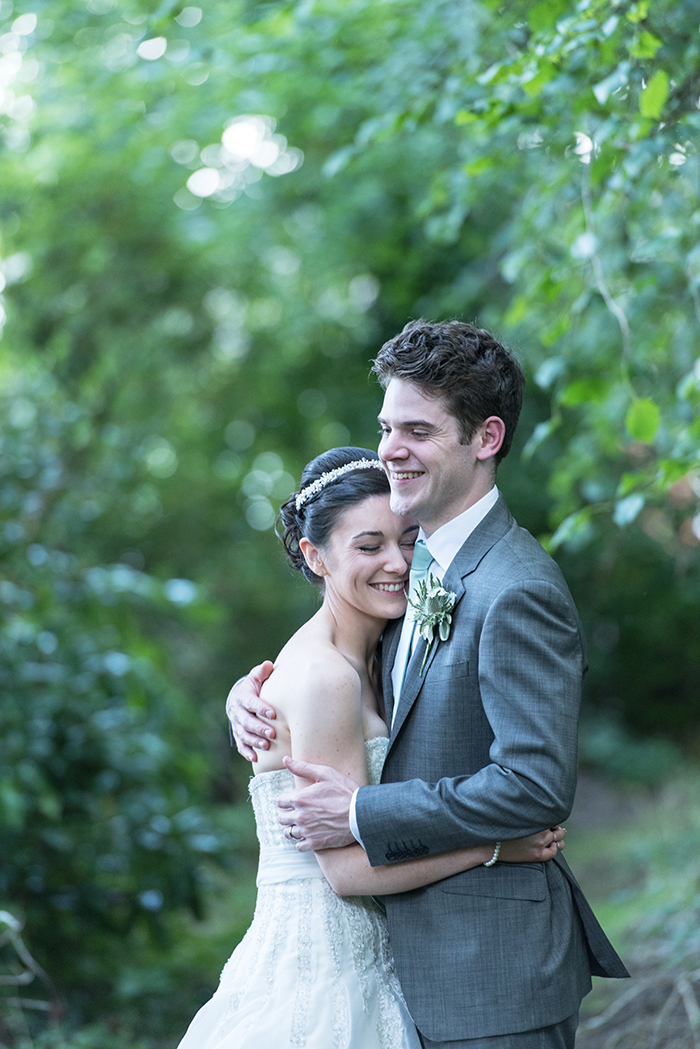 ABOUT PHOTOGRAPHY BY JULIEBEE
Julie Broadfoot is an experienced freelance photographer in Glasgow who focuses on natural, creative photography of people, events, weddings and the business world.
Contact Julie by CLICKING HERE
Connect with Photography by Juliebee

// Venue: Dalmeny Park Country House Hotel // Photographer: Photography by Juliebee //Transport: Ecosse Classic Wedding Cars and White Wedding Glasgow Taxi // Dress designer: Joyce Young //
Florist: Wildflower Florist, Paisley // Entertainment: The Jiggers // Jewellery: West End Wedding Boutique // Veil: The Wedding Veil Shop // Stationer: Planet Cards //
Hair: Suzanne's Hair and Make Up // Favours: Highland Soap Company