A rustic marquee wedding with foliage touches at Bayble Beach, Isle of Lewis
Monika and Gary planned their gorgeous Island wedding from 500 miles away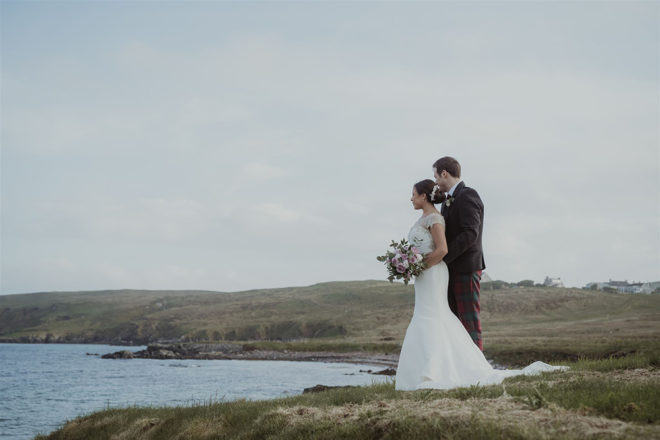 Organising a wedding from afar is never easy so spare a thought for Monika and Gary who planned their nuptials in a marquee on "an area of grass" on the Isle of Lewis.
As Monika says, "It would be hard work at any location but particularly on an island in the Highlands of Scotland as you don't have all of the suppliers and shops available."
However, the couple pulled together to create their gorgeous rustic wedding with plenty of foliage décor.
Monika tells us all about her big day, which was captured beautifully by Maureen du Preez, below…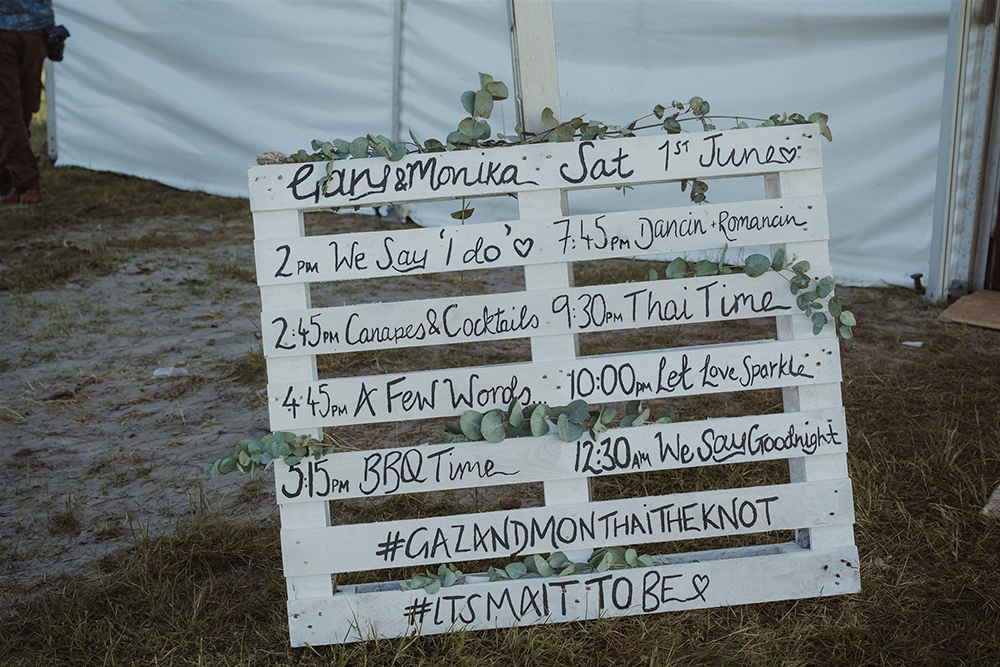 My sister actually works at Gary's company but it was only after her wedding we started dating three years after initially meeting.
As you can imagine it took a while for my sister to come round to the idea!
When we first met years ago we had absolutely nothing in common – I liked to party, he liked to work! After chatting at my sister's wedding we then just clicked and realised that opposites attract!
Gary proposed to me at the end of the pier in St Andrews. It was the end of a very long walk along the coast so he had no choice left but to do it!
It took a few months to get approval for our marquee from the local grazing committee to use the land. Once that was approved we had to book in all the suppliers as the Isle of Lewis was a fair distance to travel!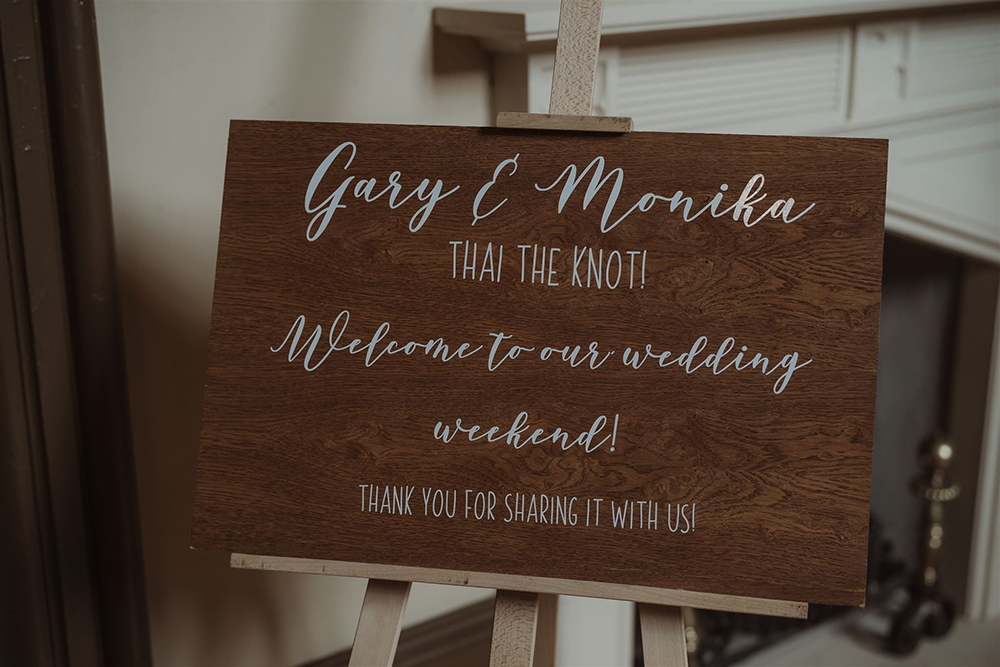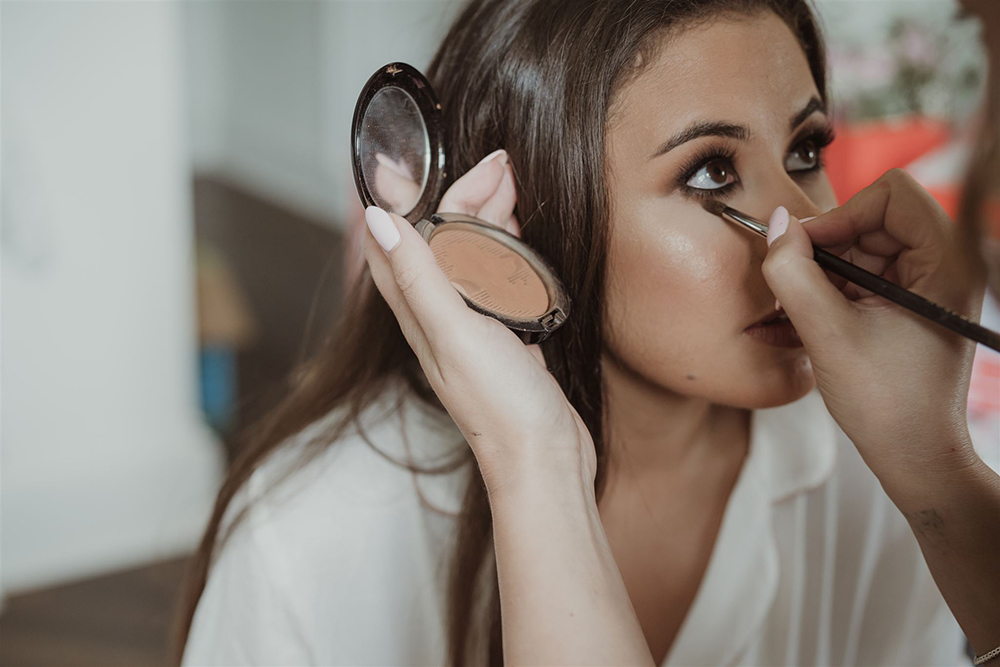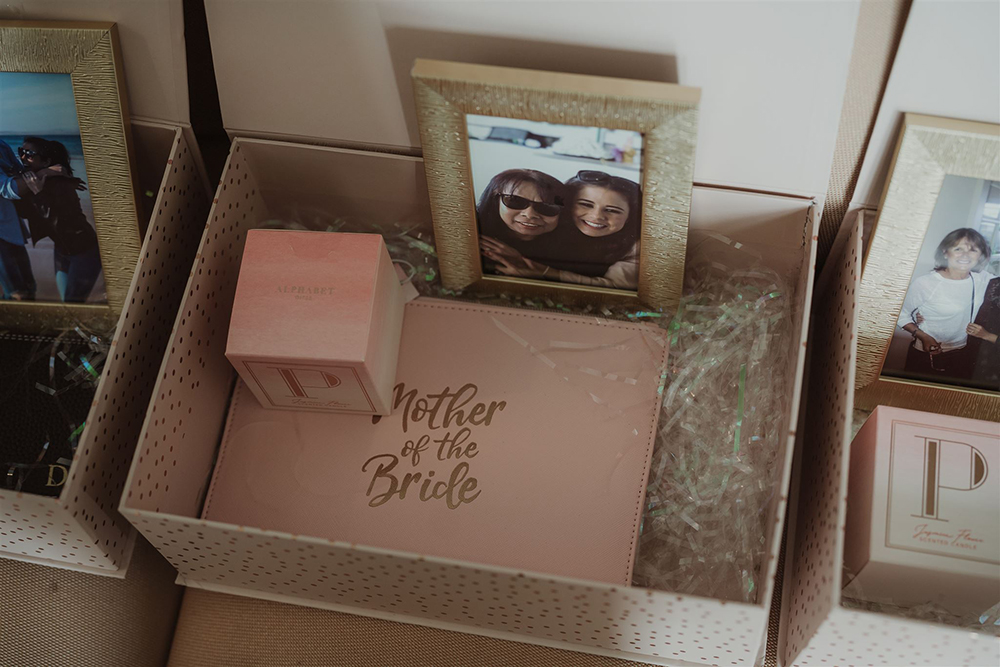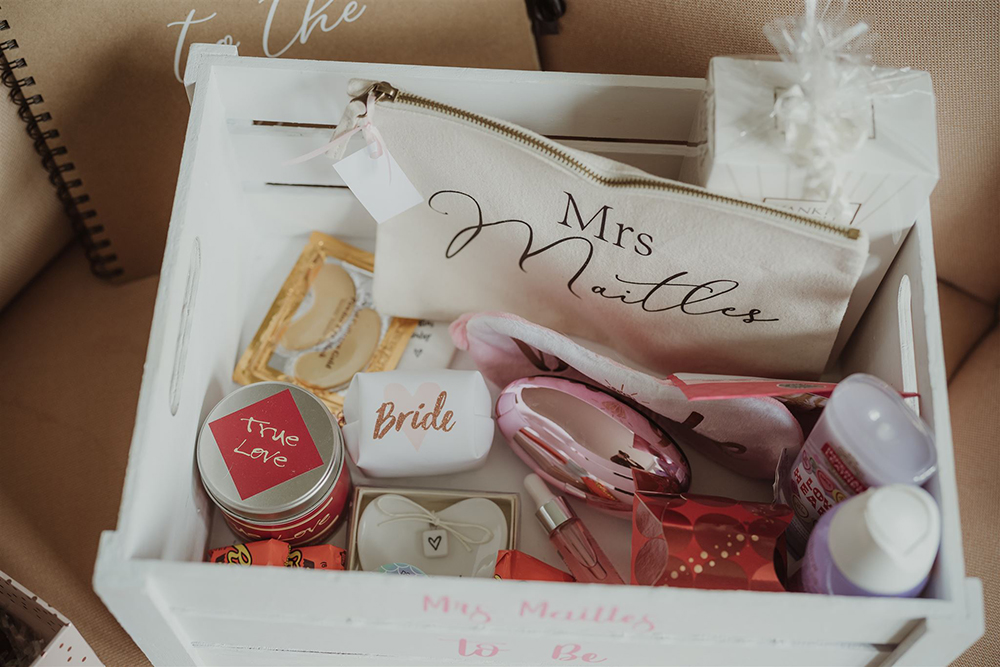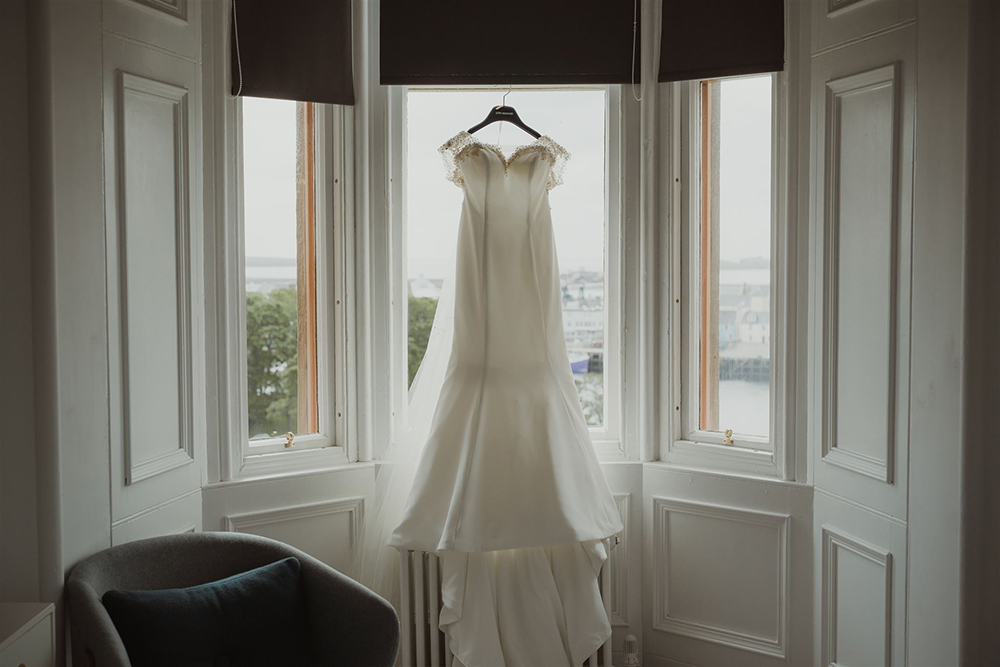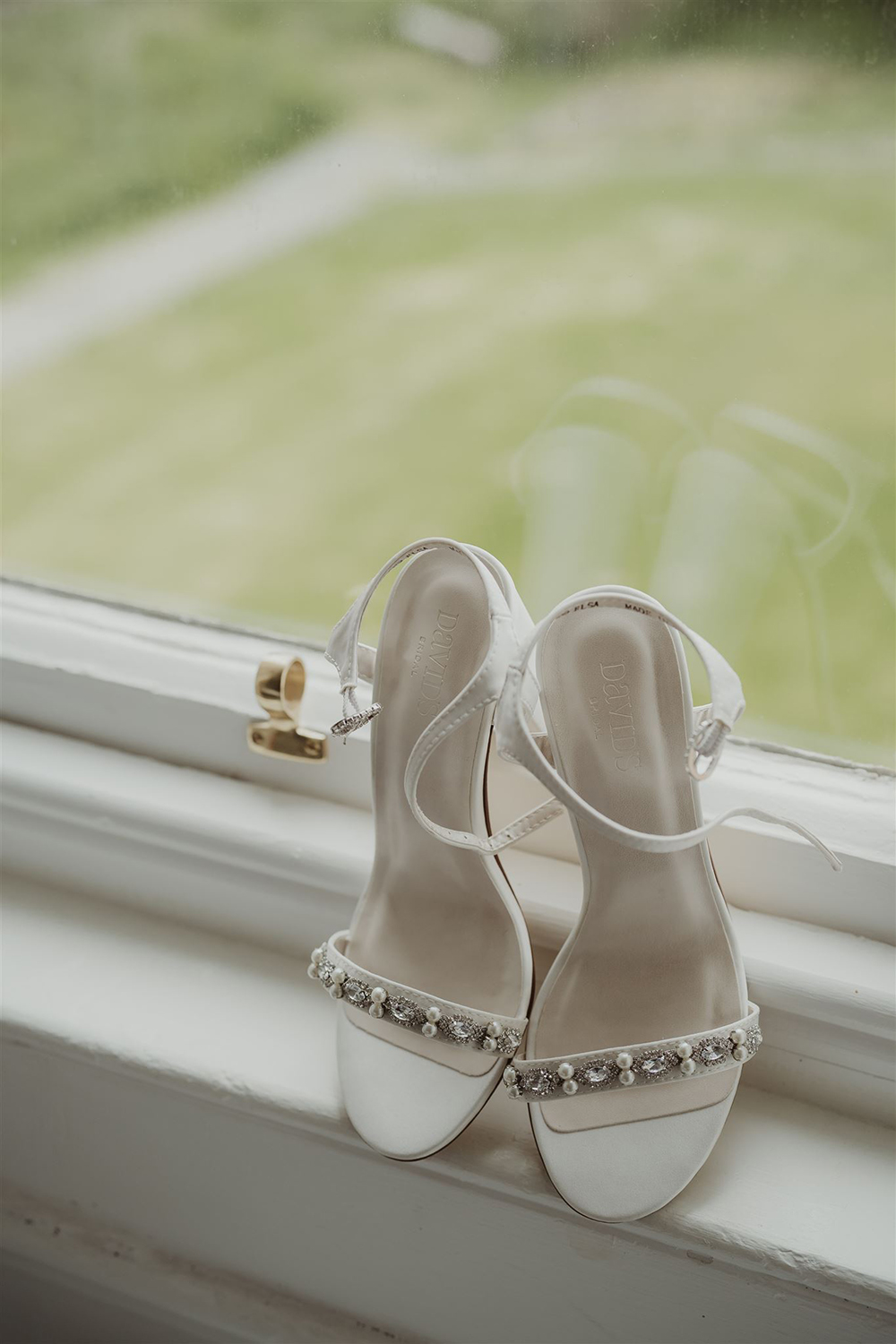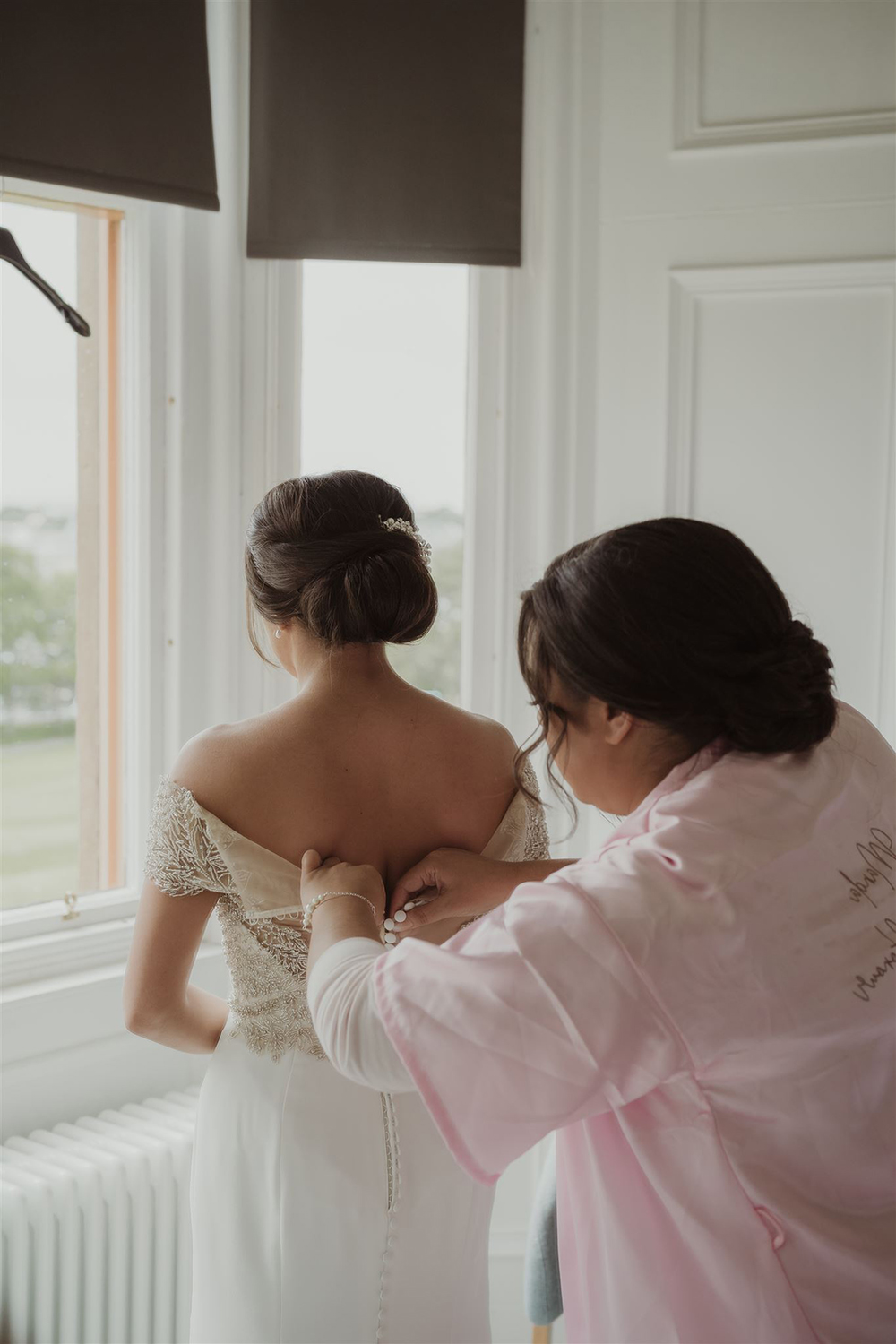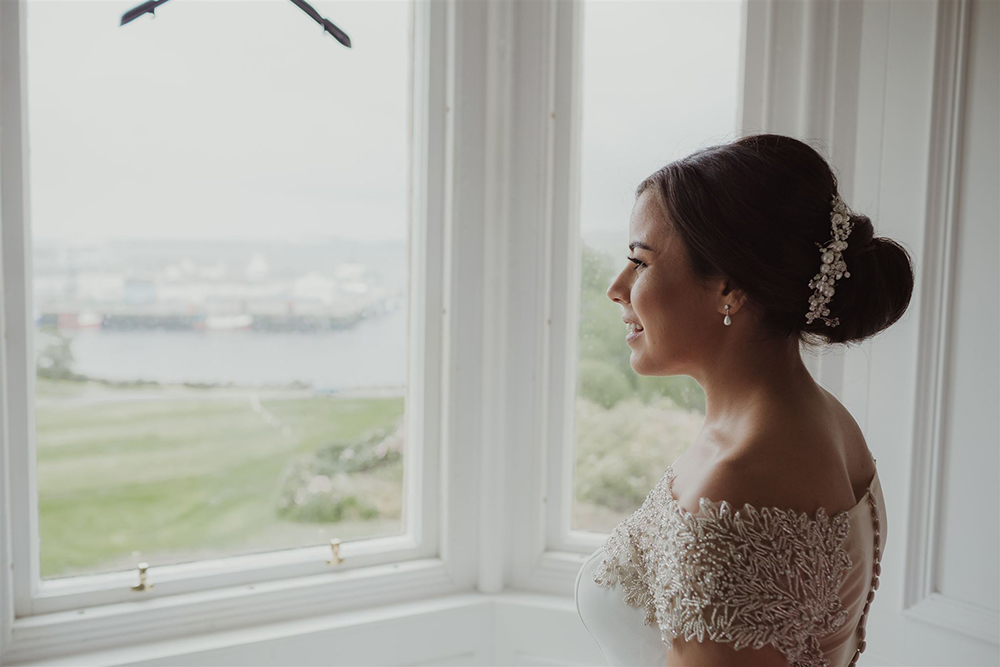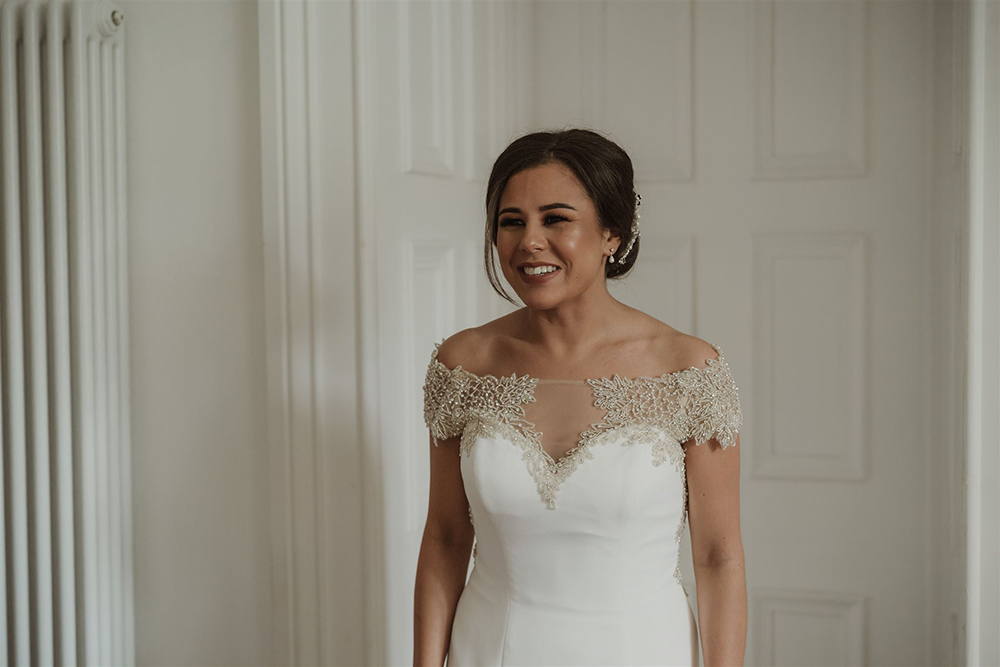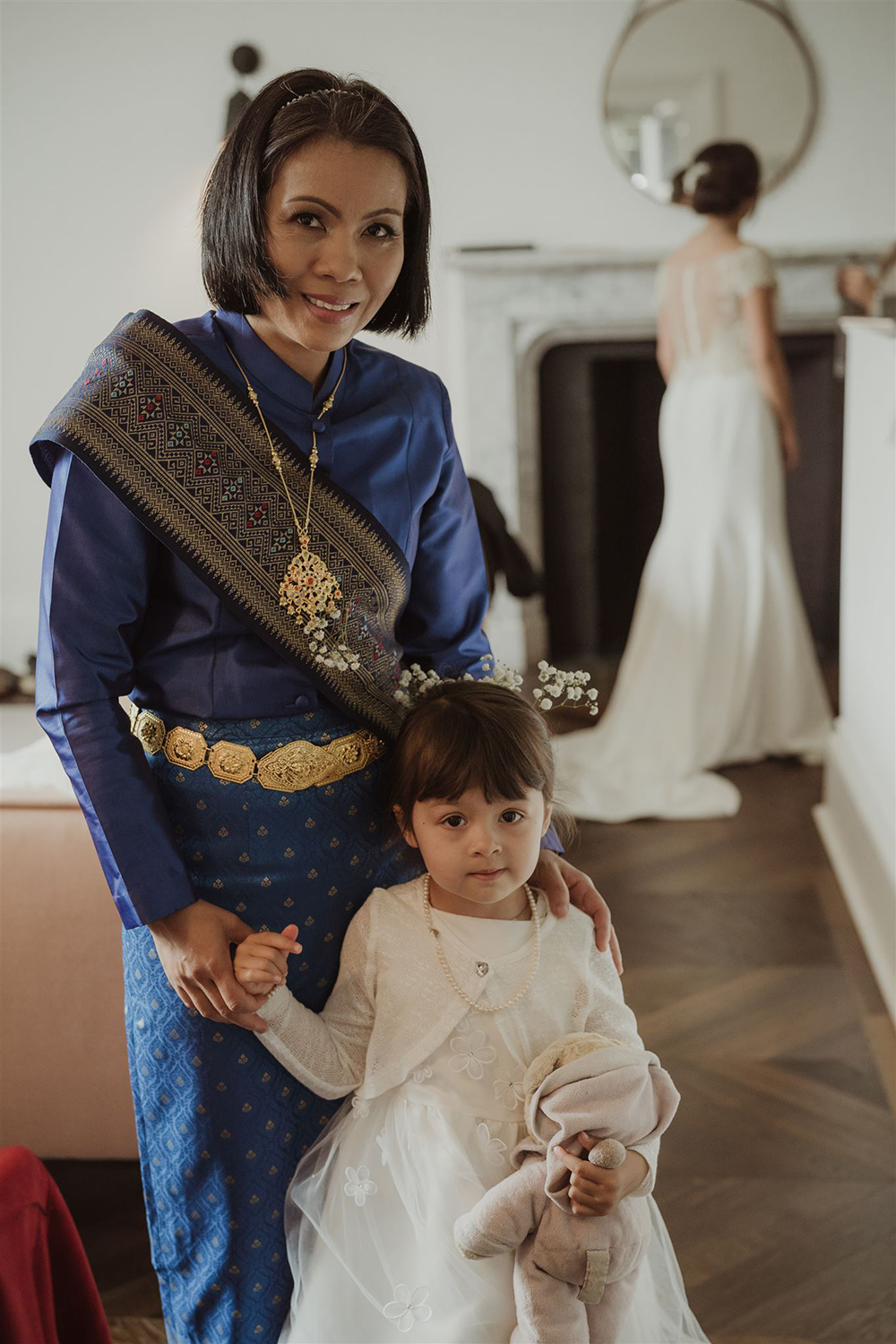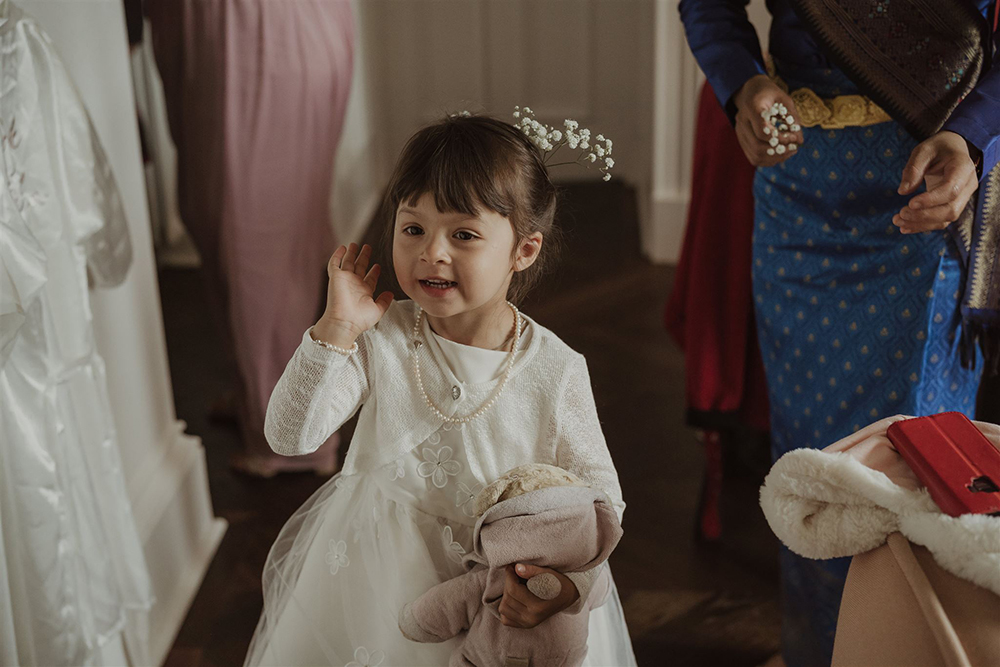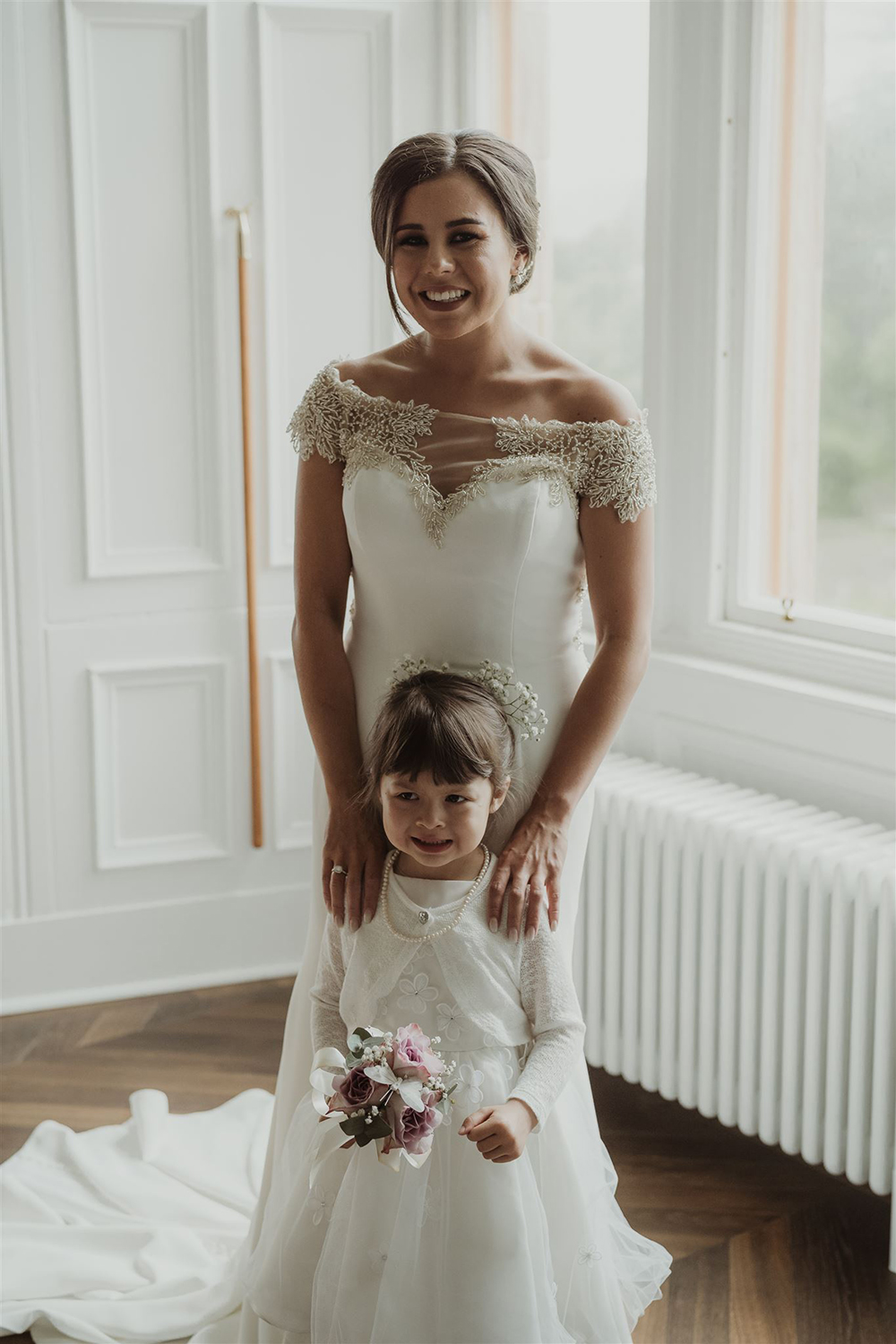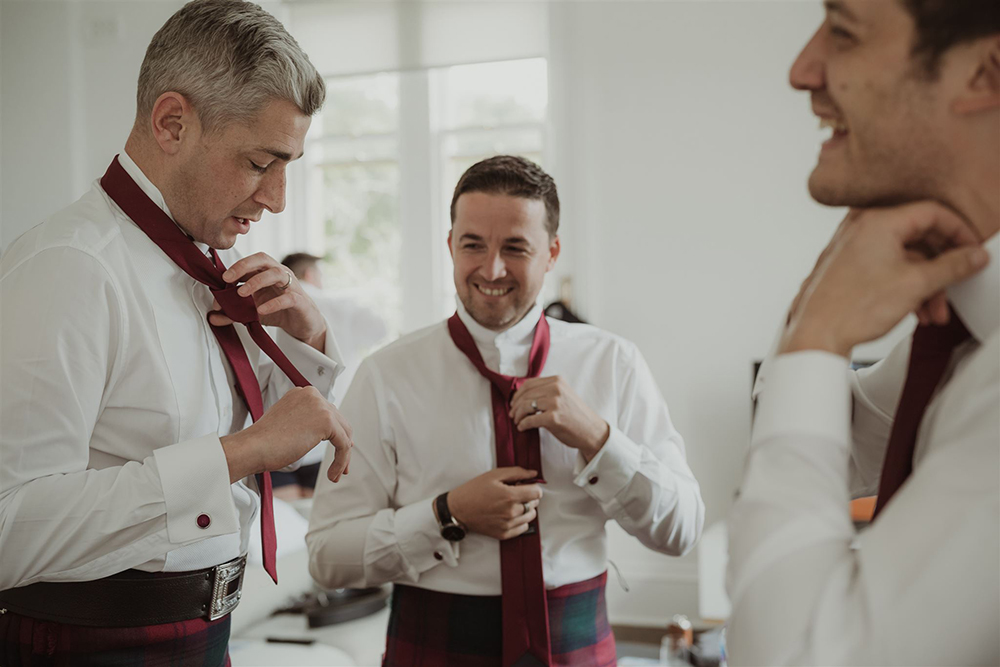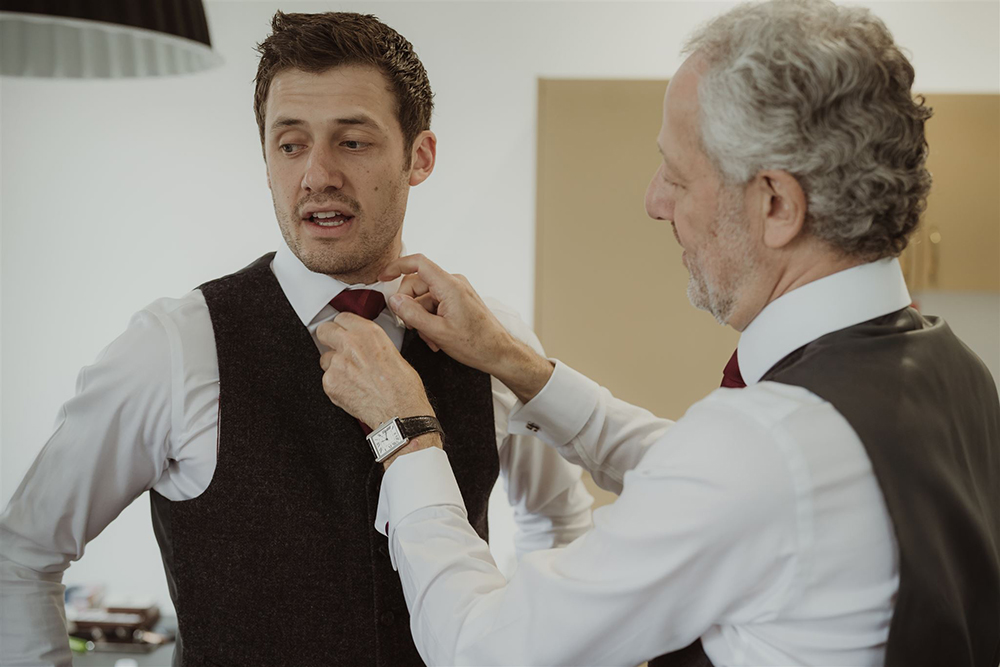 I grew up going to that beach with my family so it was a special place to me. I wanted to have a wedding completely outside the box – it was a challenge but worth it in the end!
Working in the wedding industry I had seen many weddings and took ideas from each of these. I have always loved the greenery/foliage style weddings and knew this was what I wanted.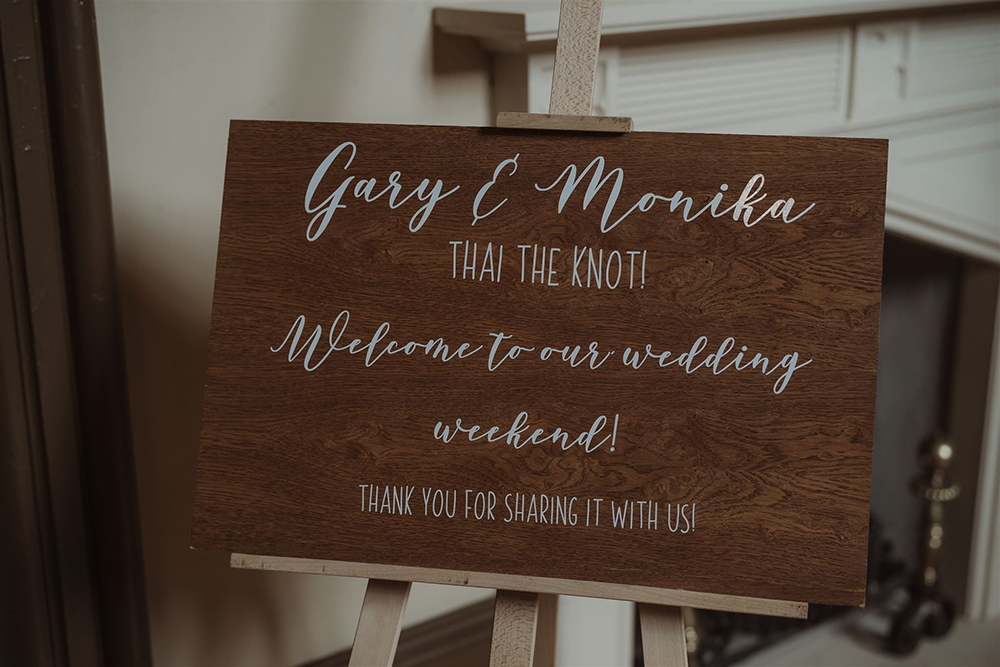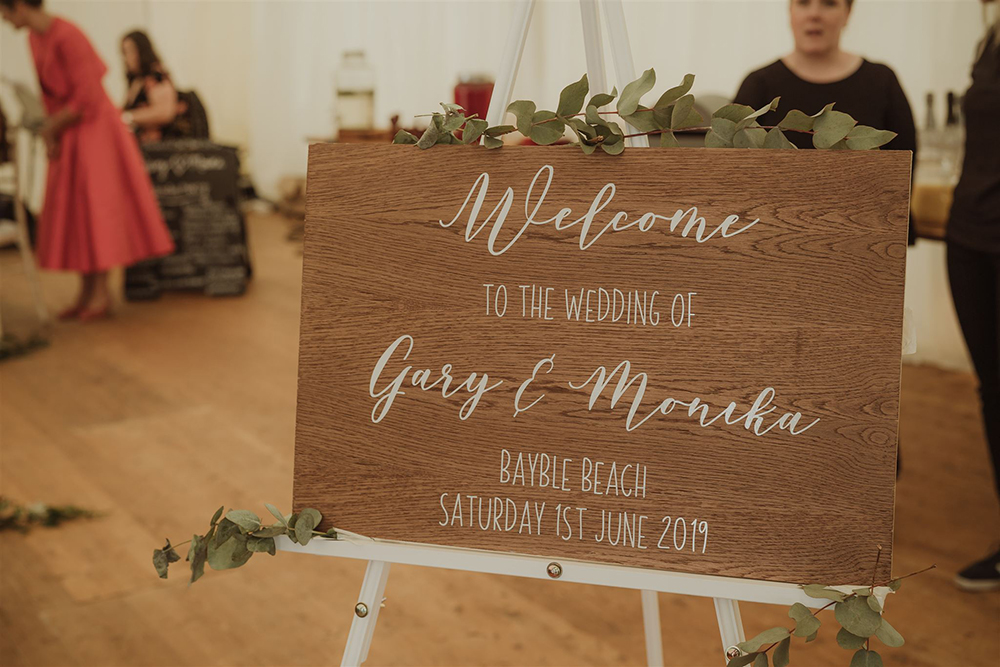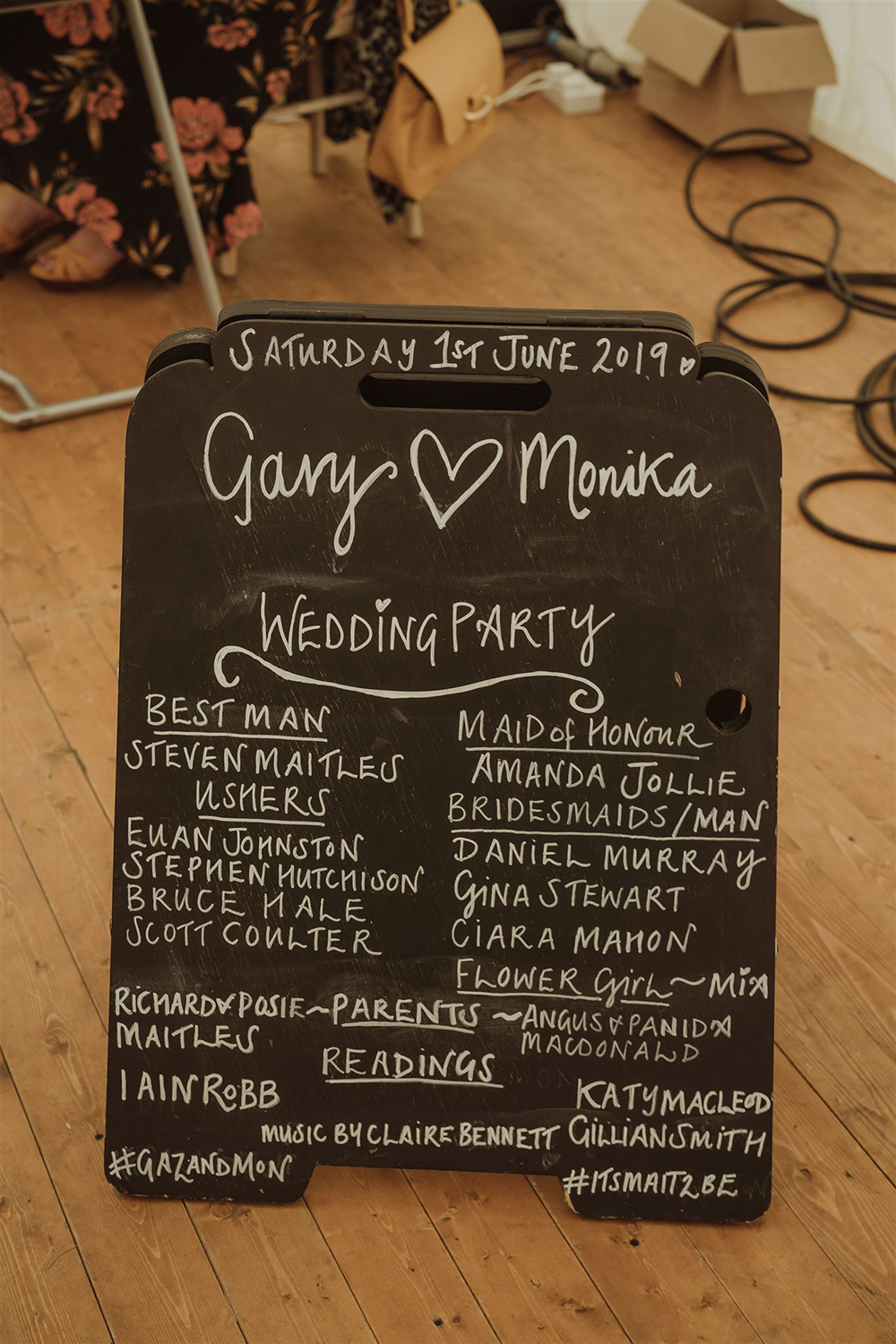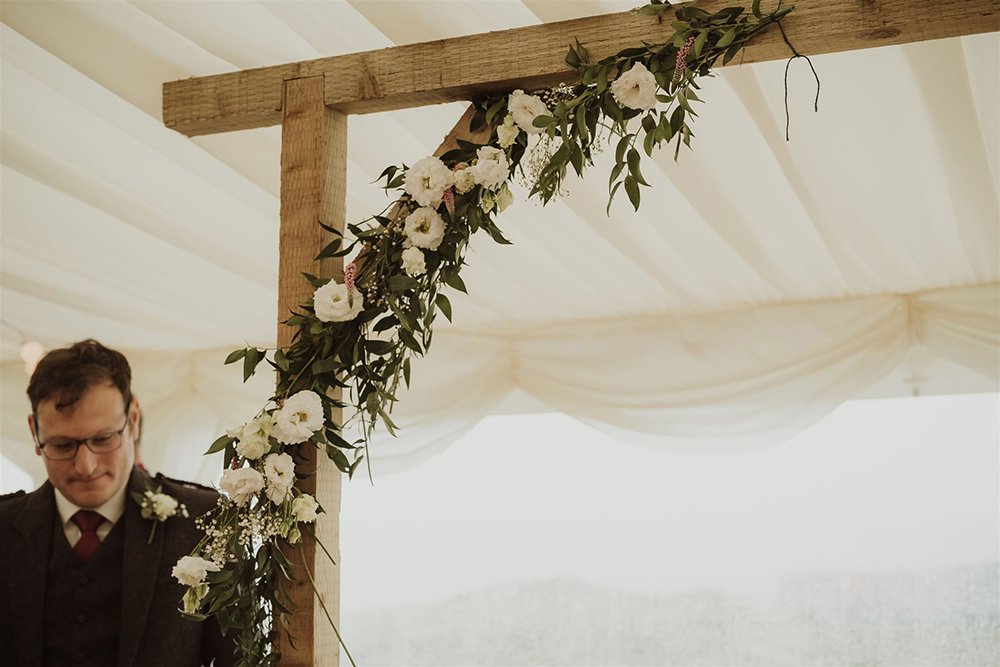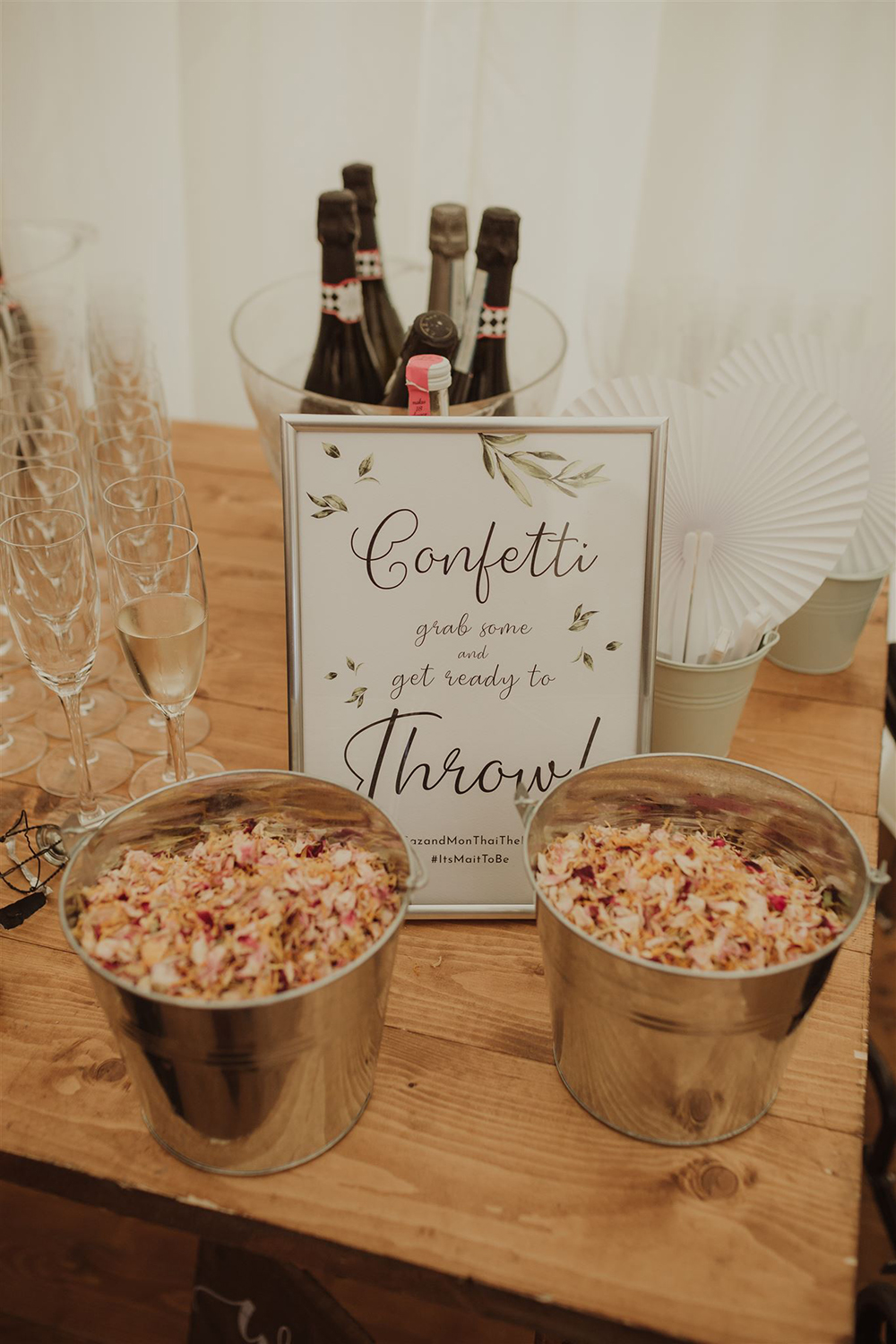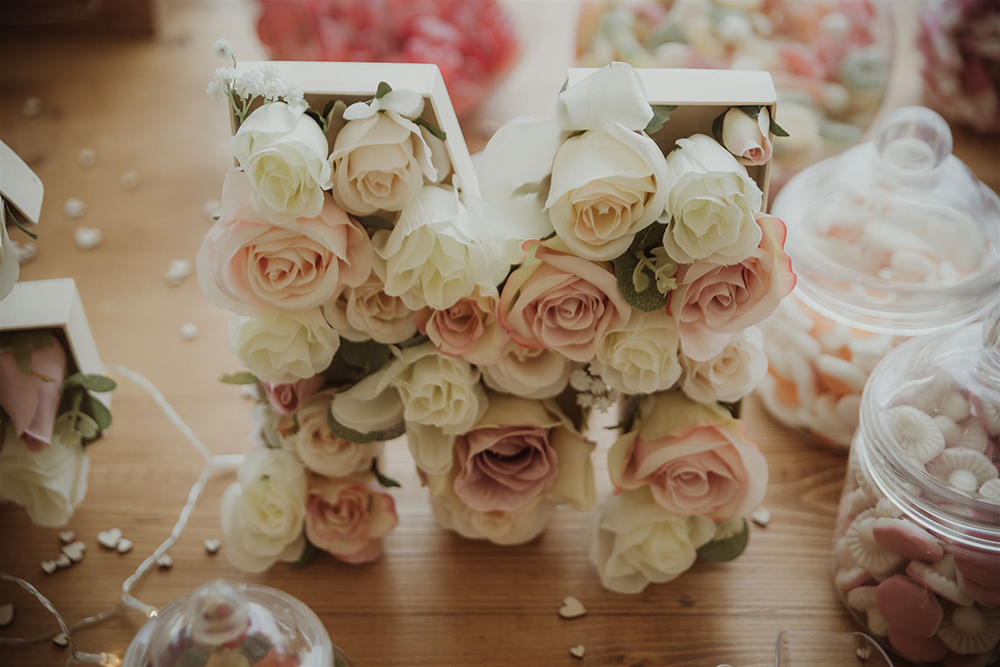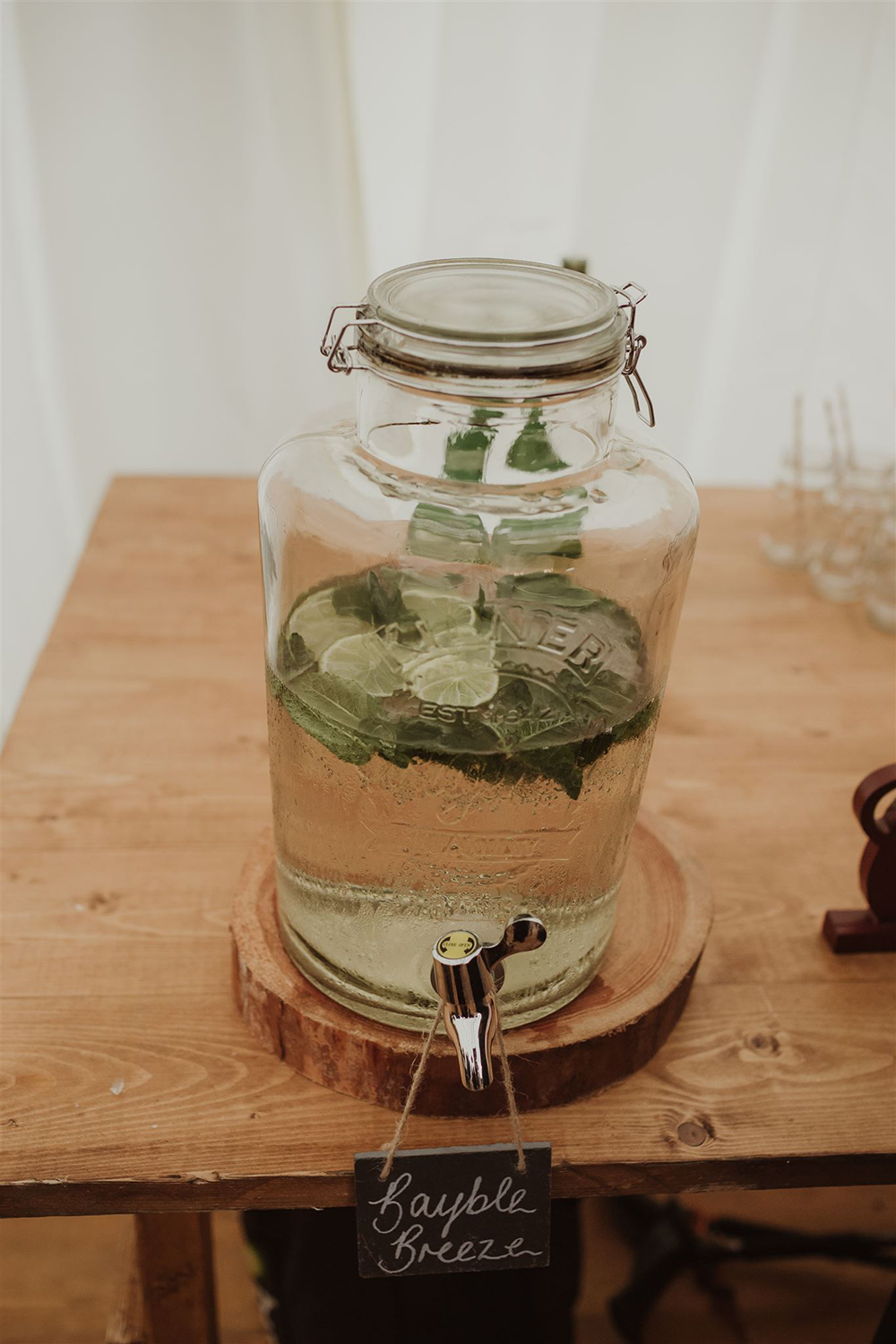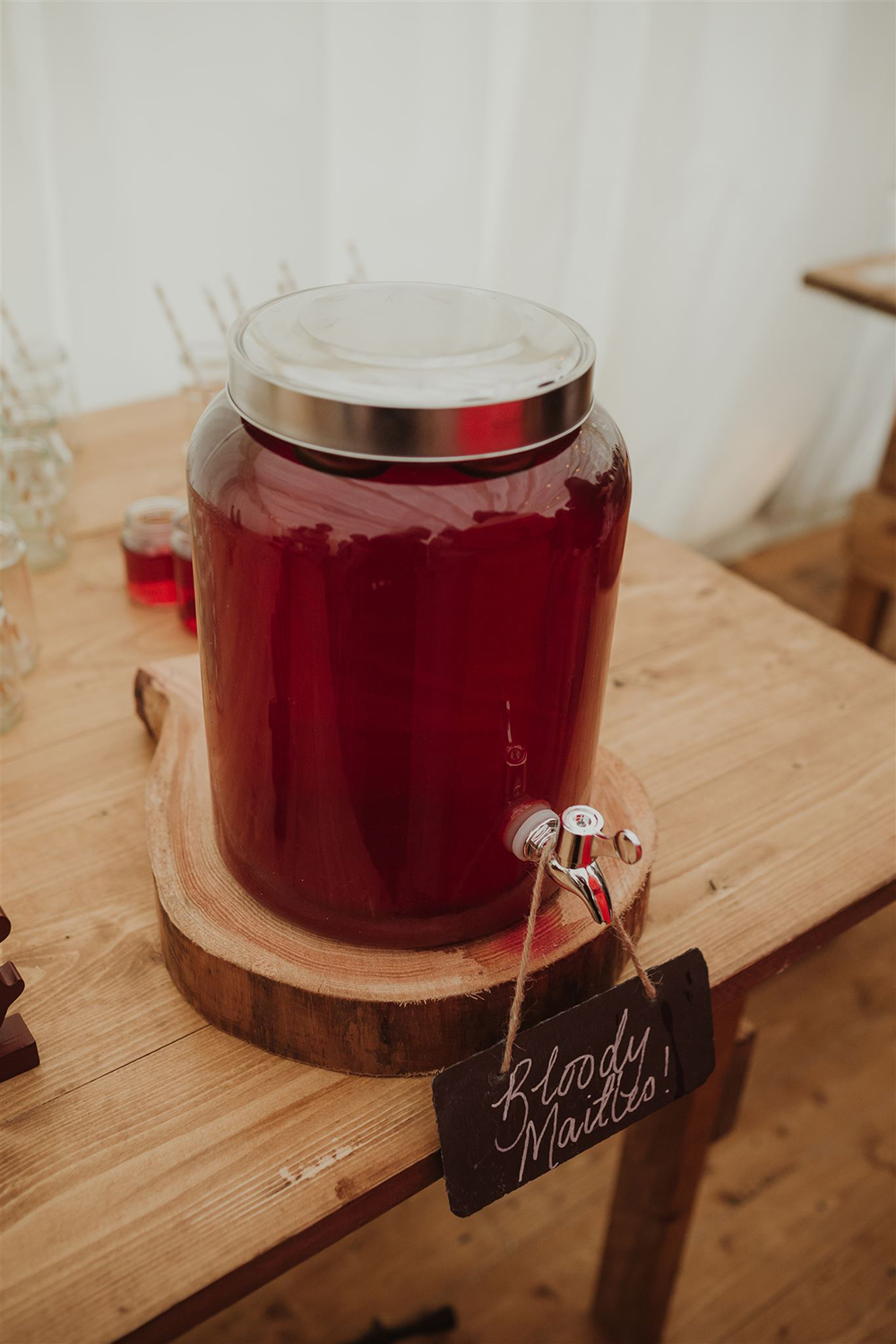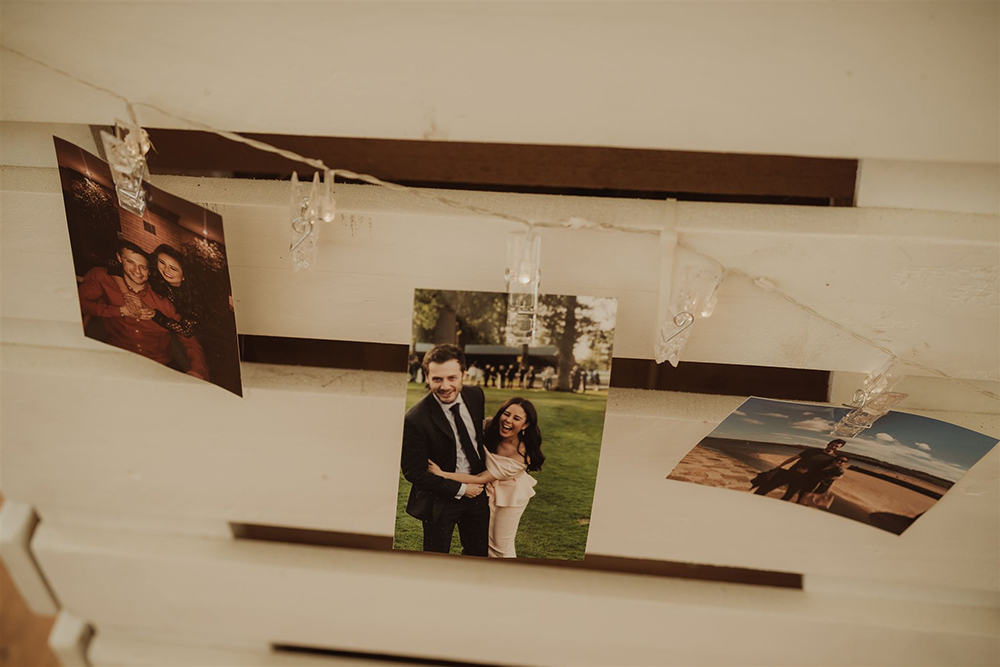 Most of our décor was wooden. I have an Etsy business called 'Welcome to your Signage' where we design bespoke wooden boards so of course we used these for the wedding signs! Our joiner made the wedding arch, my sister made the flower wall out of artificial flowers, a family friend made the bar from pallets, we had hula hoops wrapped in twine and decorated with flowers… I could go on!
I imagined myself having a lace dress with sleeves but none of them suited me!
I kept an open mind, tried loads of different styles on but off the shoulder has always been a style that suits me. I went for a Justin Alexander off the shoulder beaded dress with a plain crepe bodice and mesh back.
I also wore a traditional Thai dress for a small part of the day as it was a dream of my mum's. It was so comfortable and I'm glad I got to incorporate our Thai culture.
My headpiece was worn by my sister on her wedding day – so something borrowed!
We got ready at Lews Castle which is a stunning venue that has recently been refurbished. It was nice to have everyone together, along with the mums, drinking Prosecco and singing old school songs.
I had been gifted 'letters to the bride' with notes from family and friends which had me in tears for a good hour!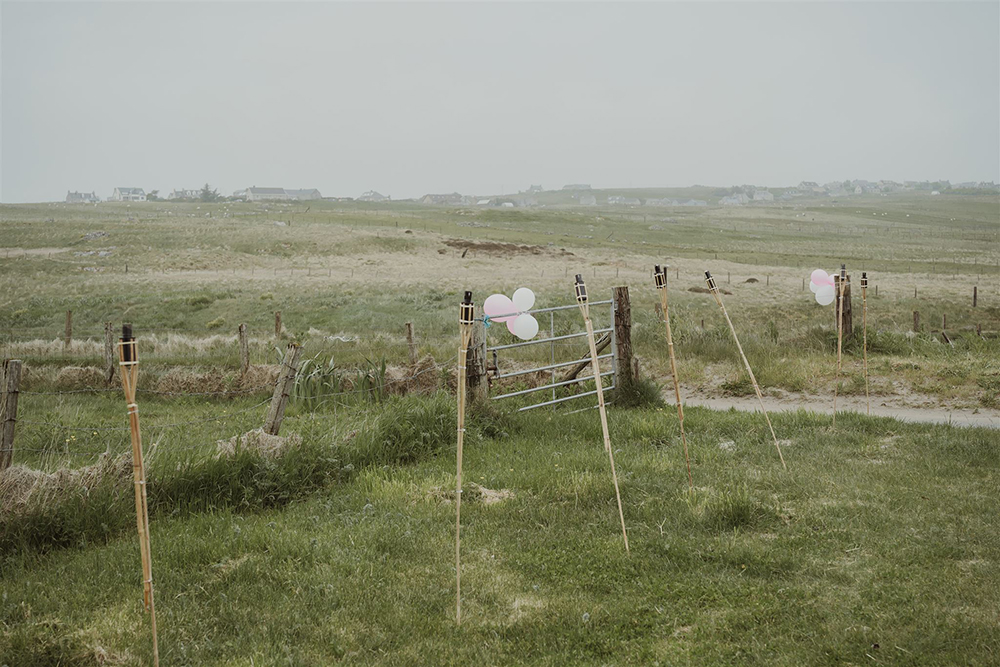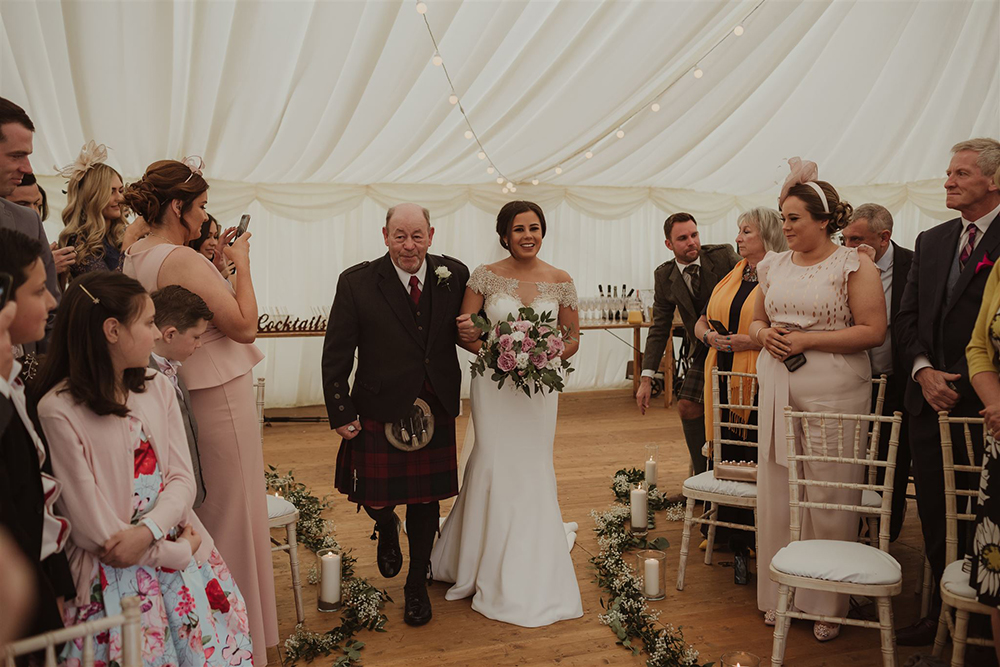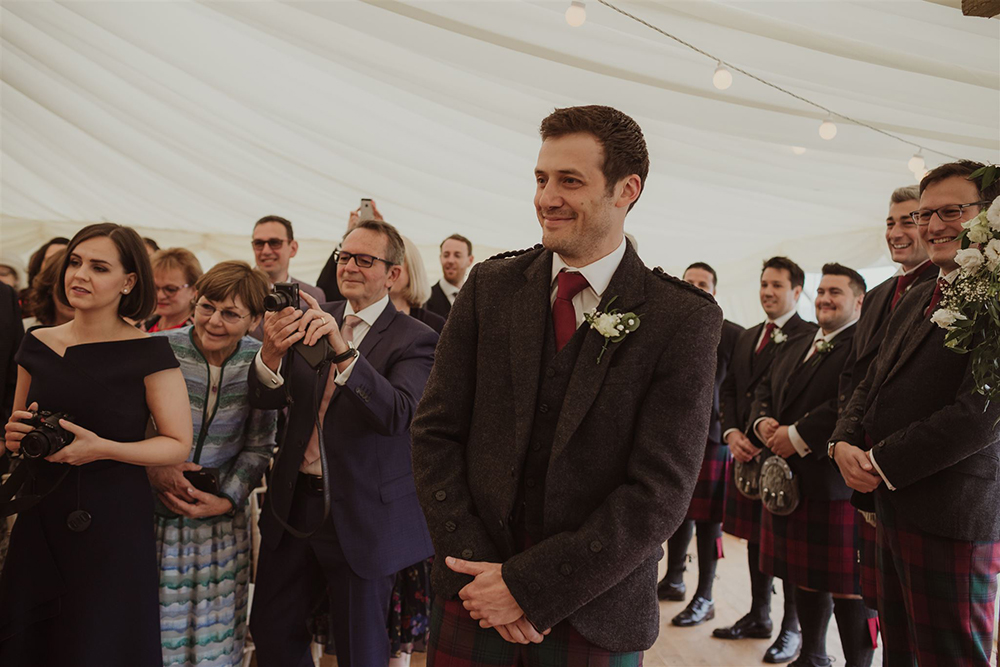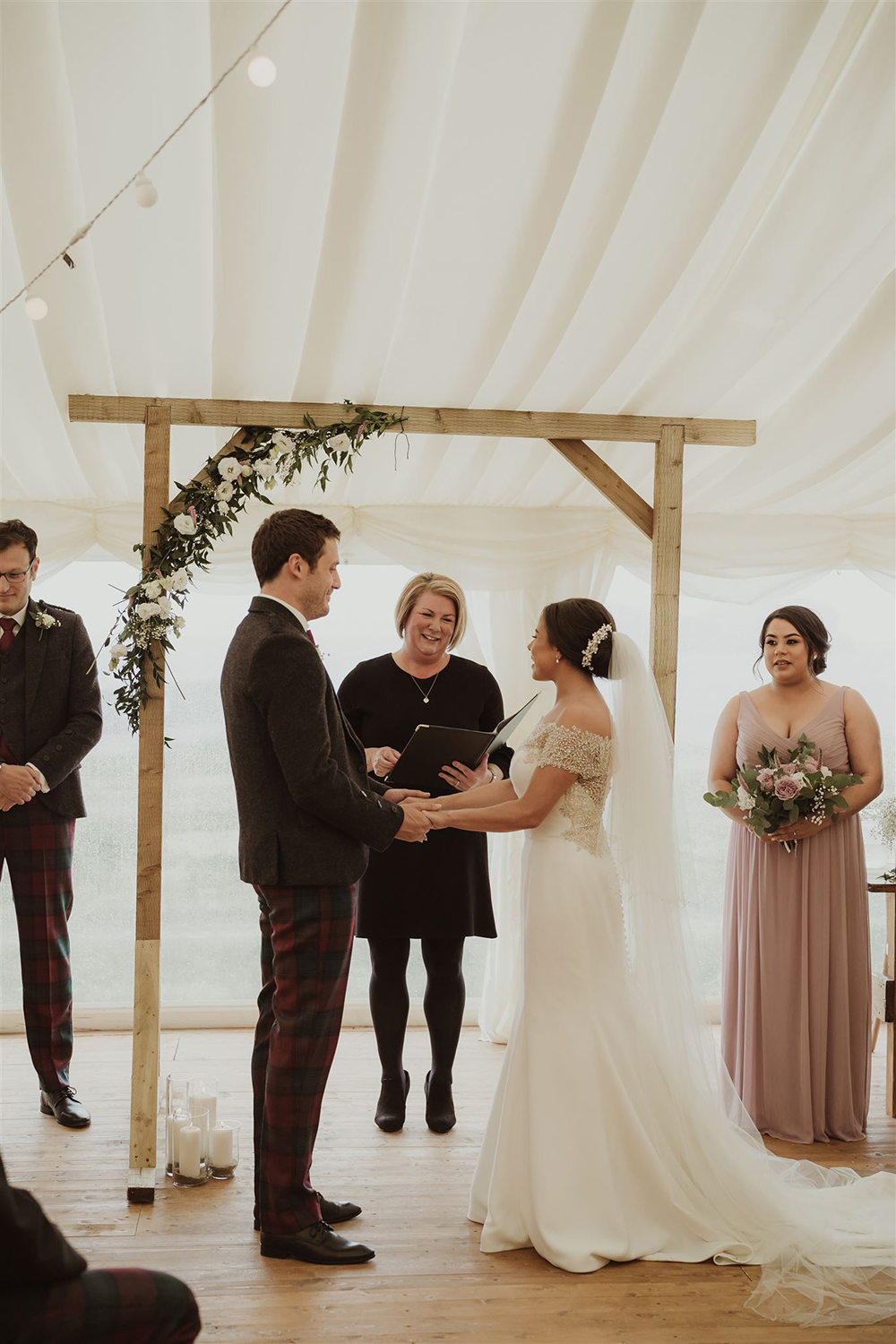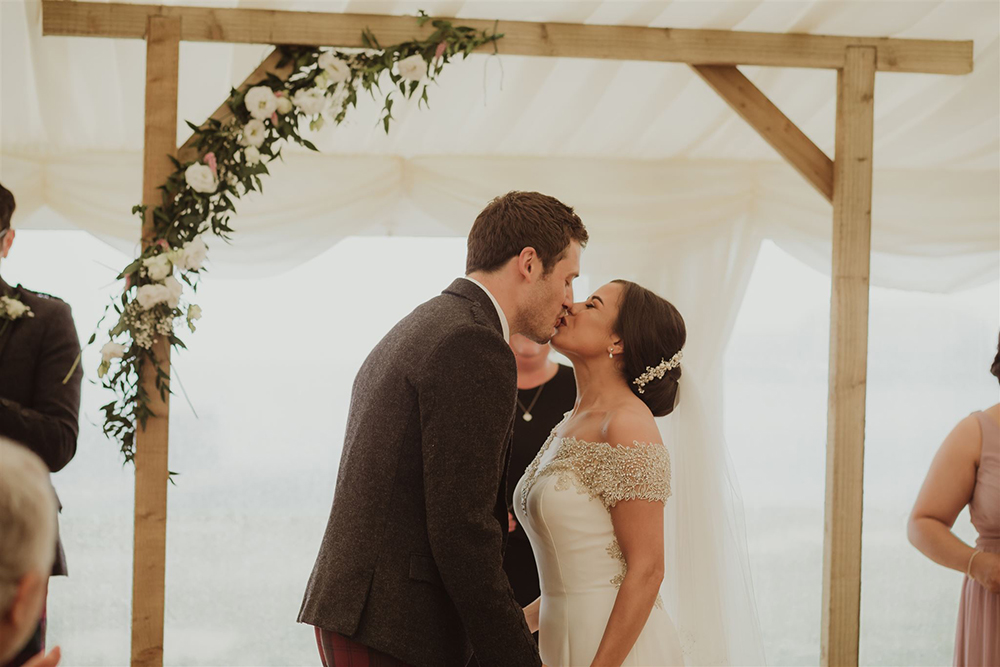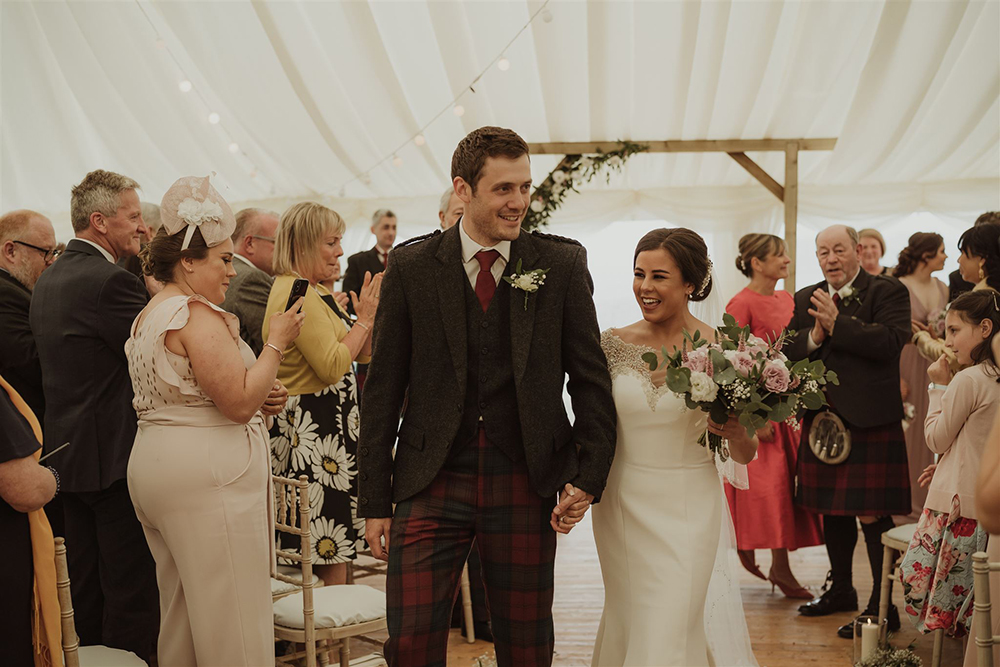 I felt so emotional as soon as I stepped out of the car for the ceremony.
The thought of all my favourite people being in the same place was really overwhelming but a special feeling.
I felt full of love as soon as I saw Gary, but what made me cry was my dad having tears in his eyes giving me away.
My friend Claire played us down the aisle on her piano which was so special. I LOVE The Greatest Showman so she played Never Enough as we walked down the aisle and A Million Dreams as we walked back up.
She also learned Lewis Capaldi's Someone You Loved for when we signed the register.
We wanted to have a fun, informal and relaxed ceremony as that is the type of couple we are. There were tears, laughs and good vibes.
After the ceremony we planned on having outdoor games but it was very rainy so we had drinks flowing.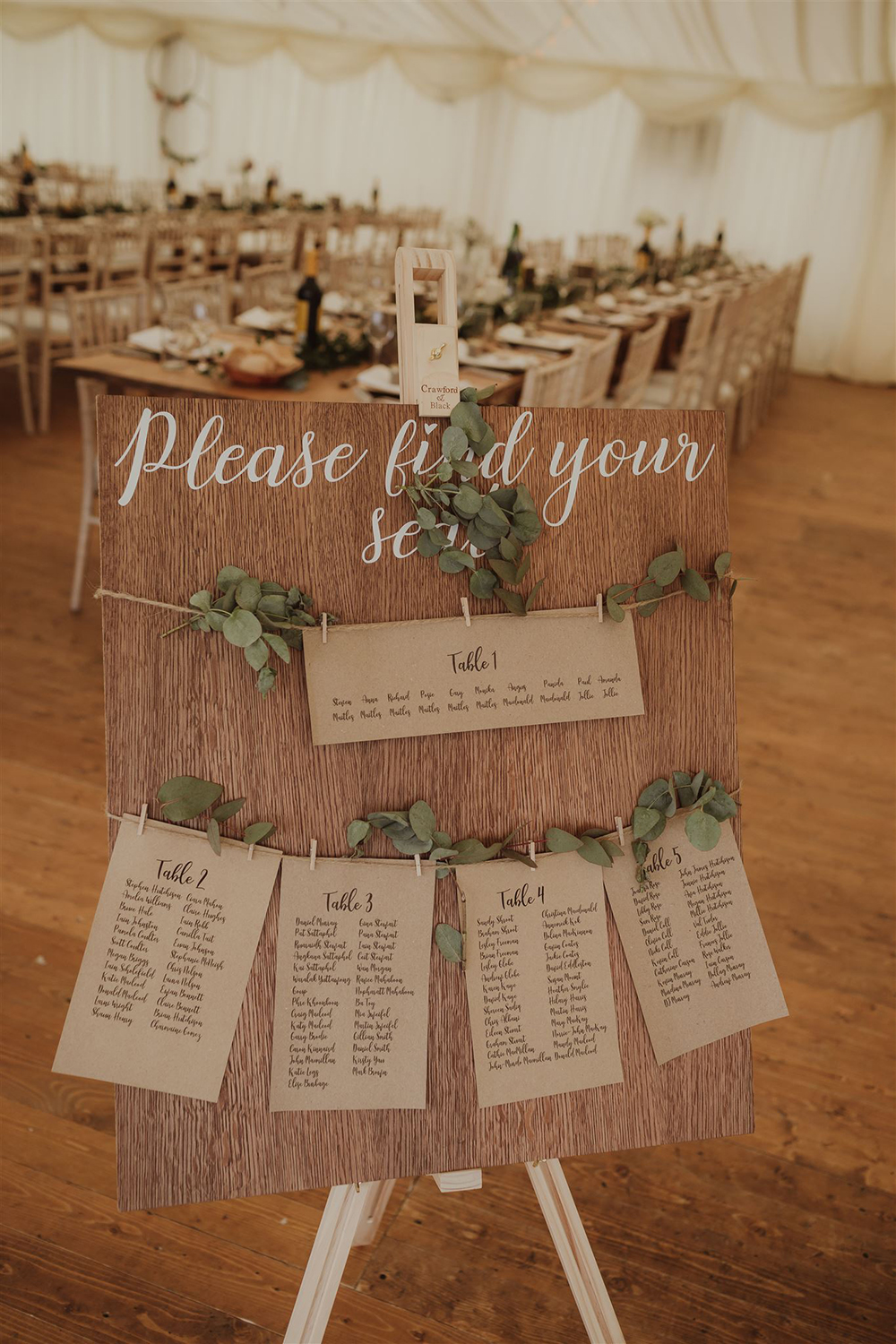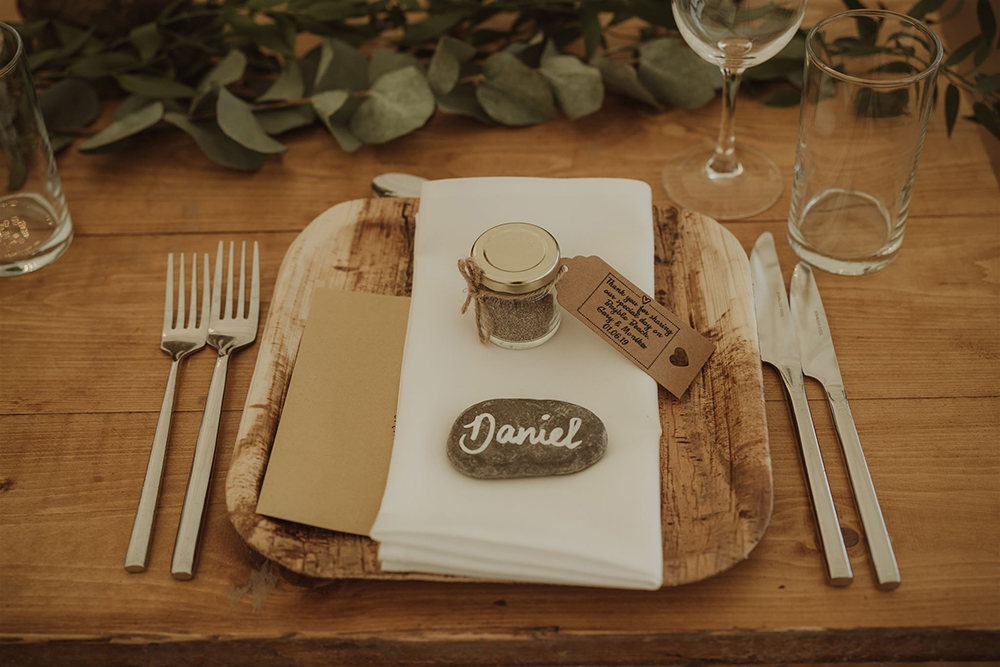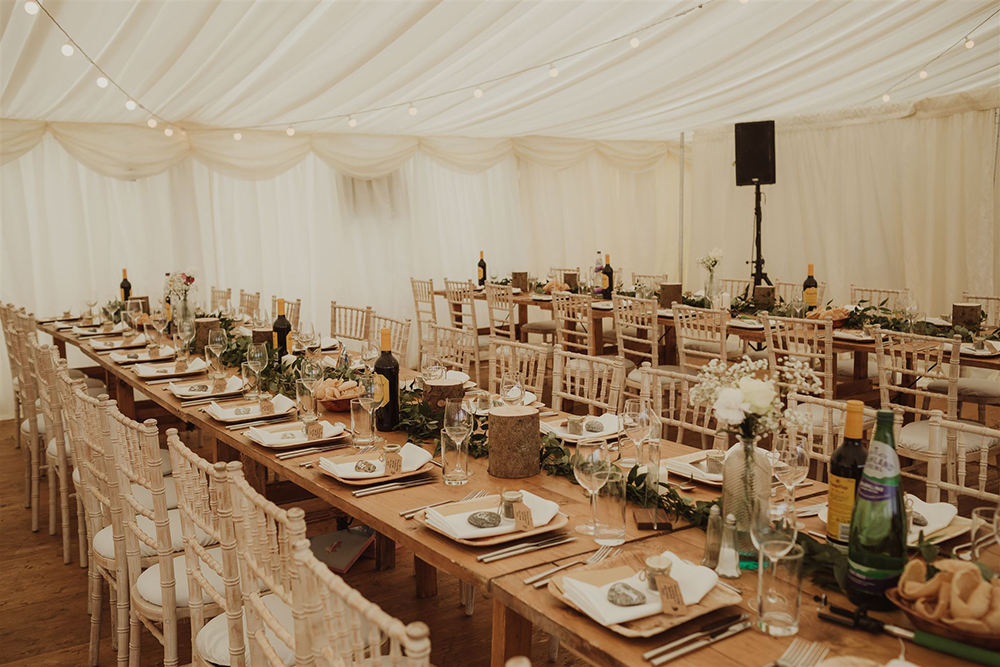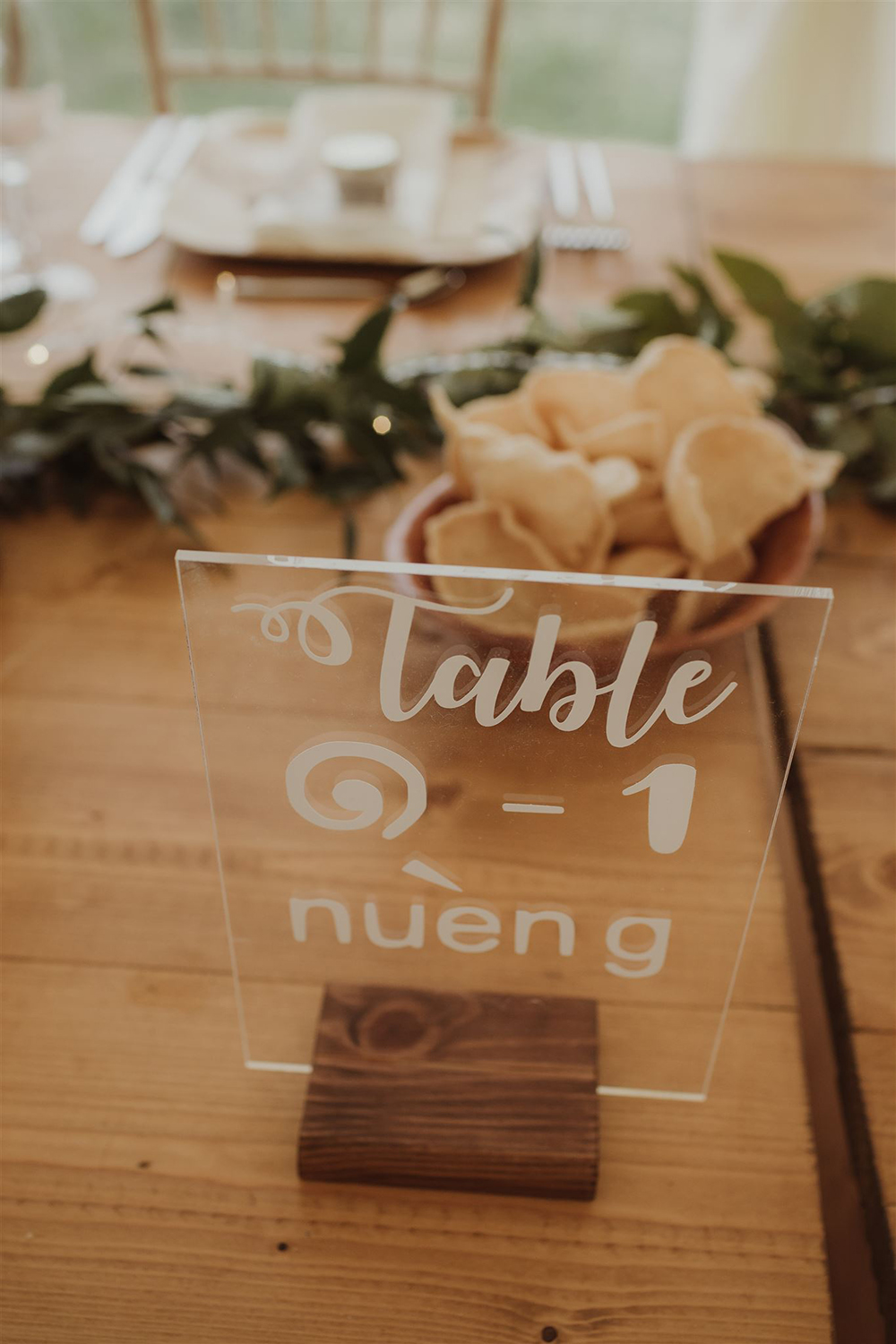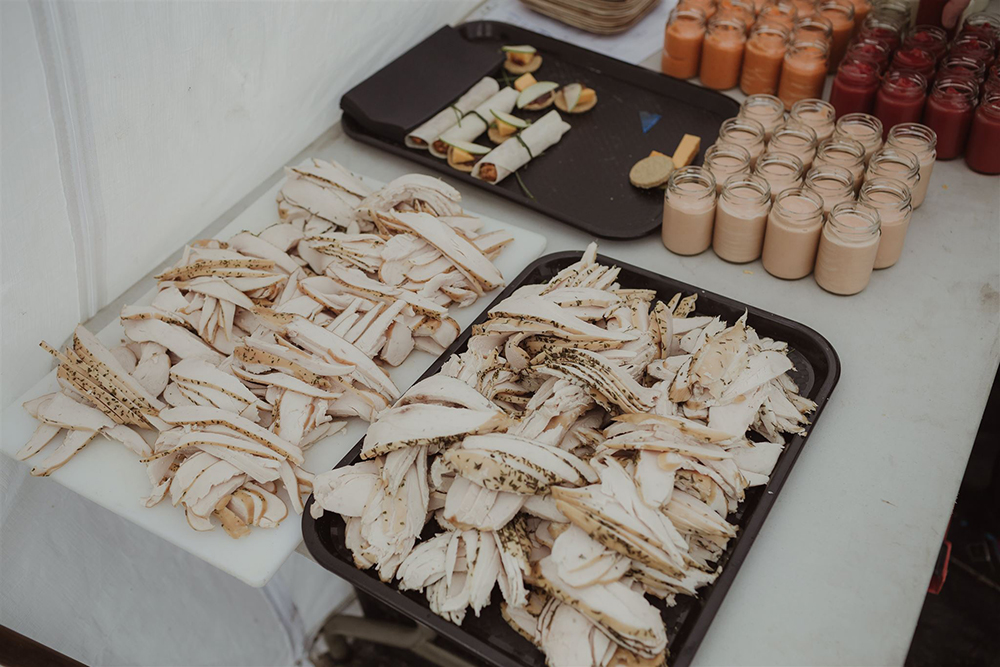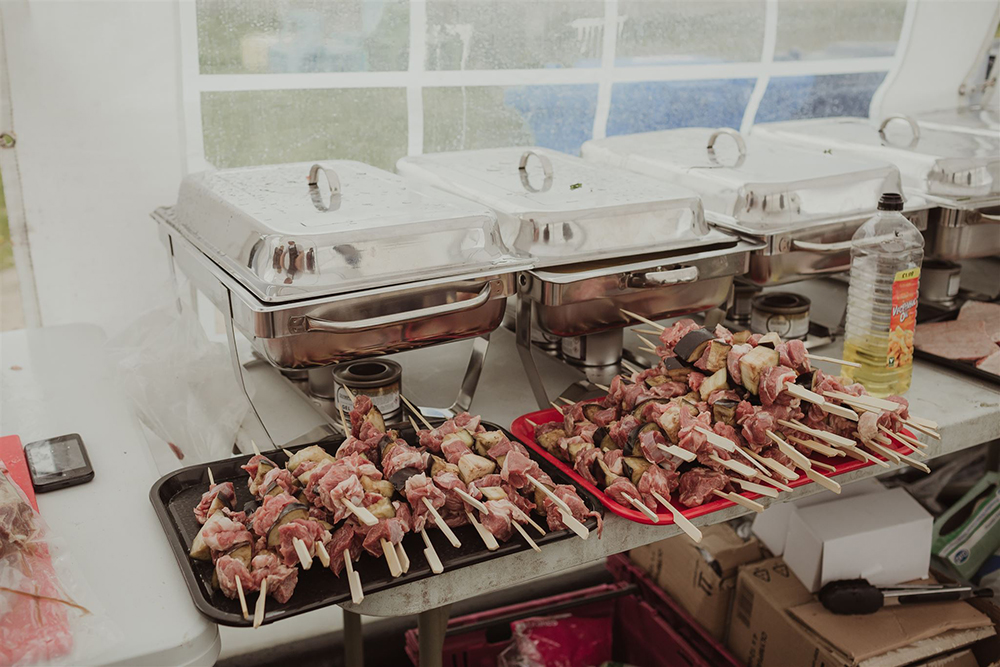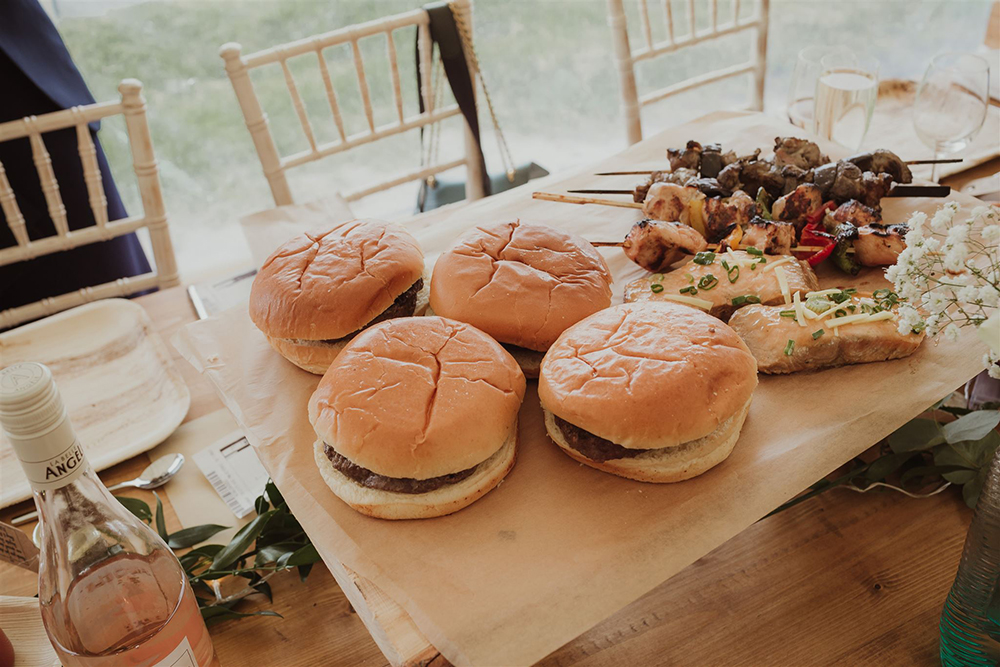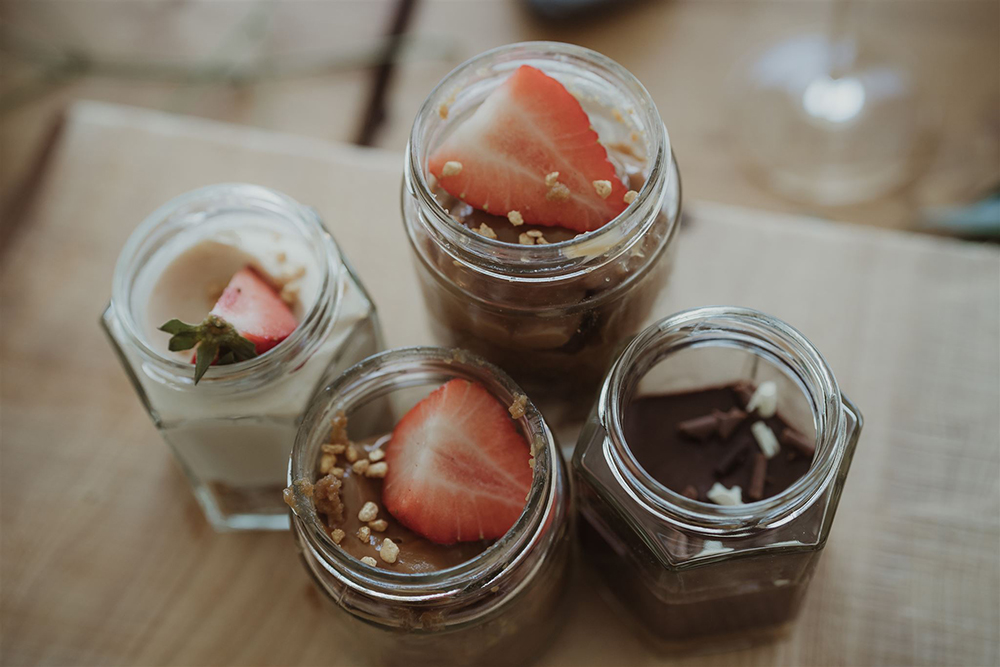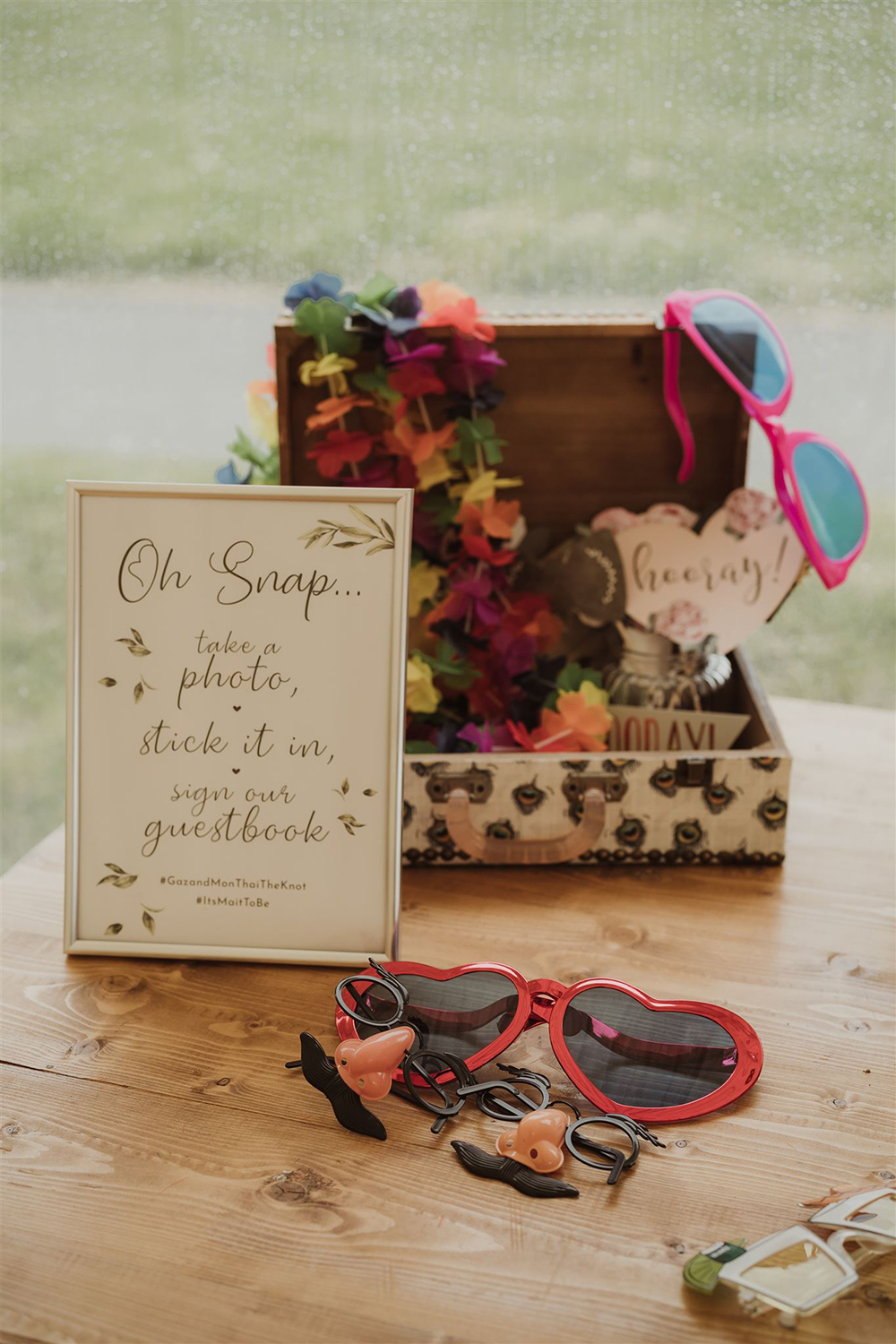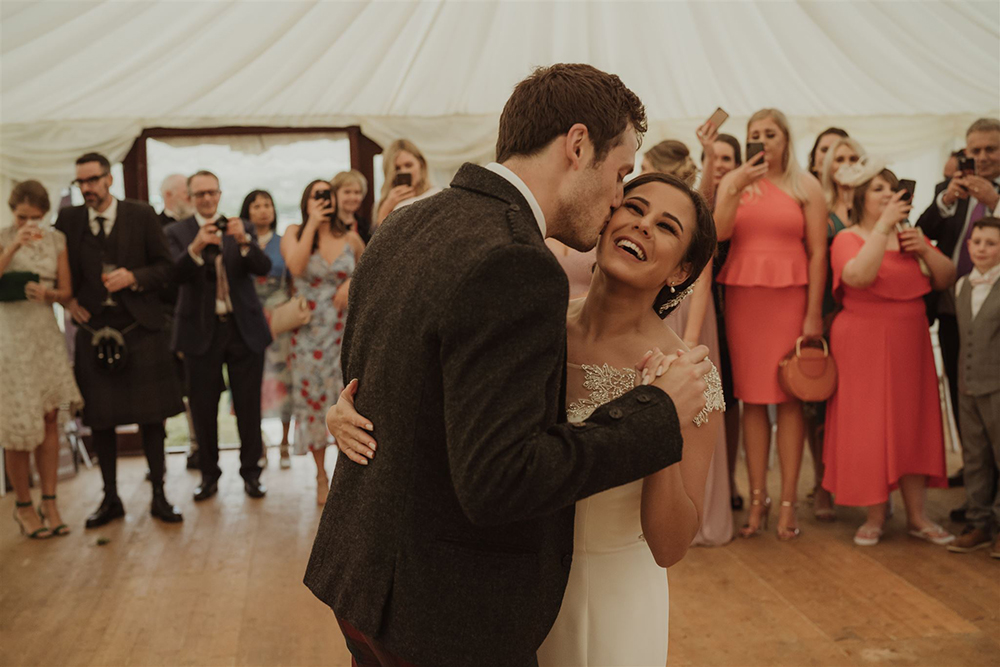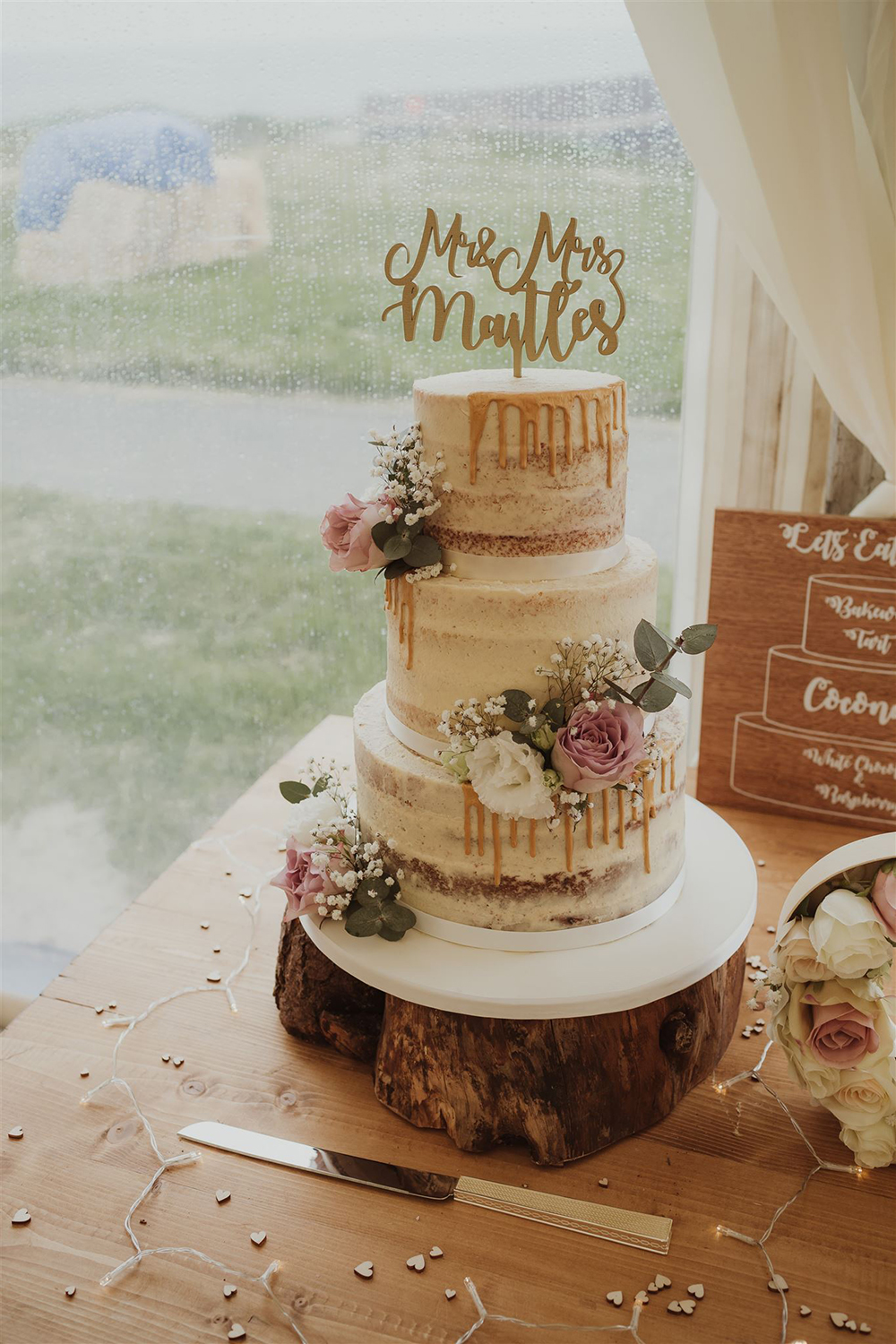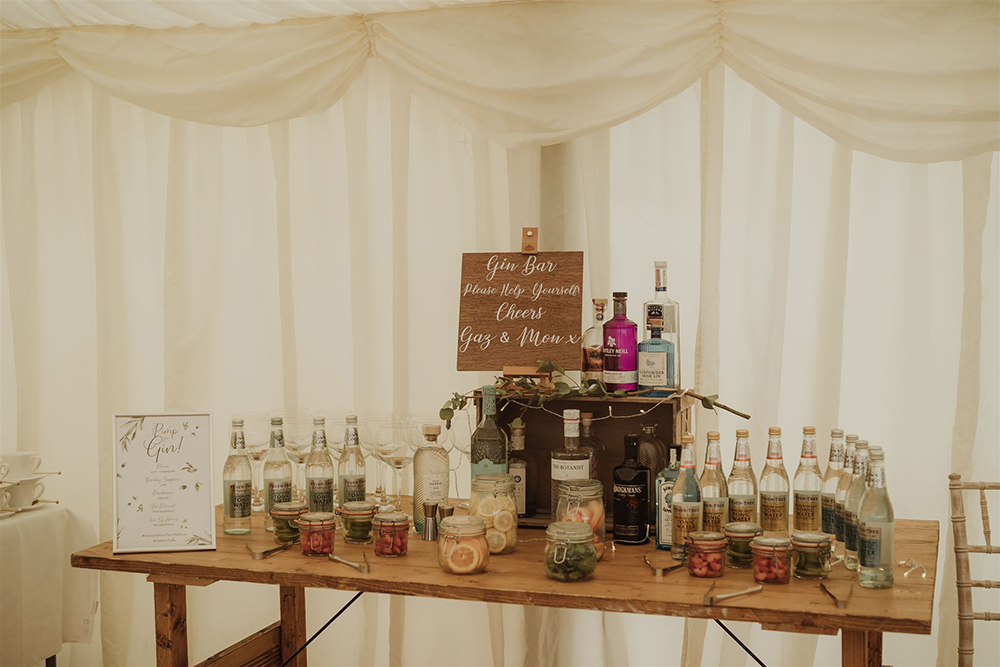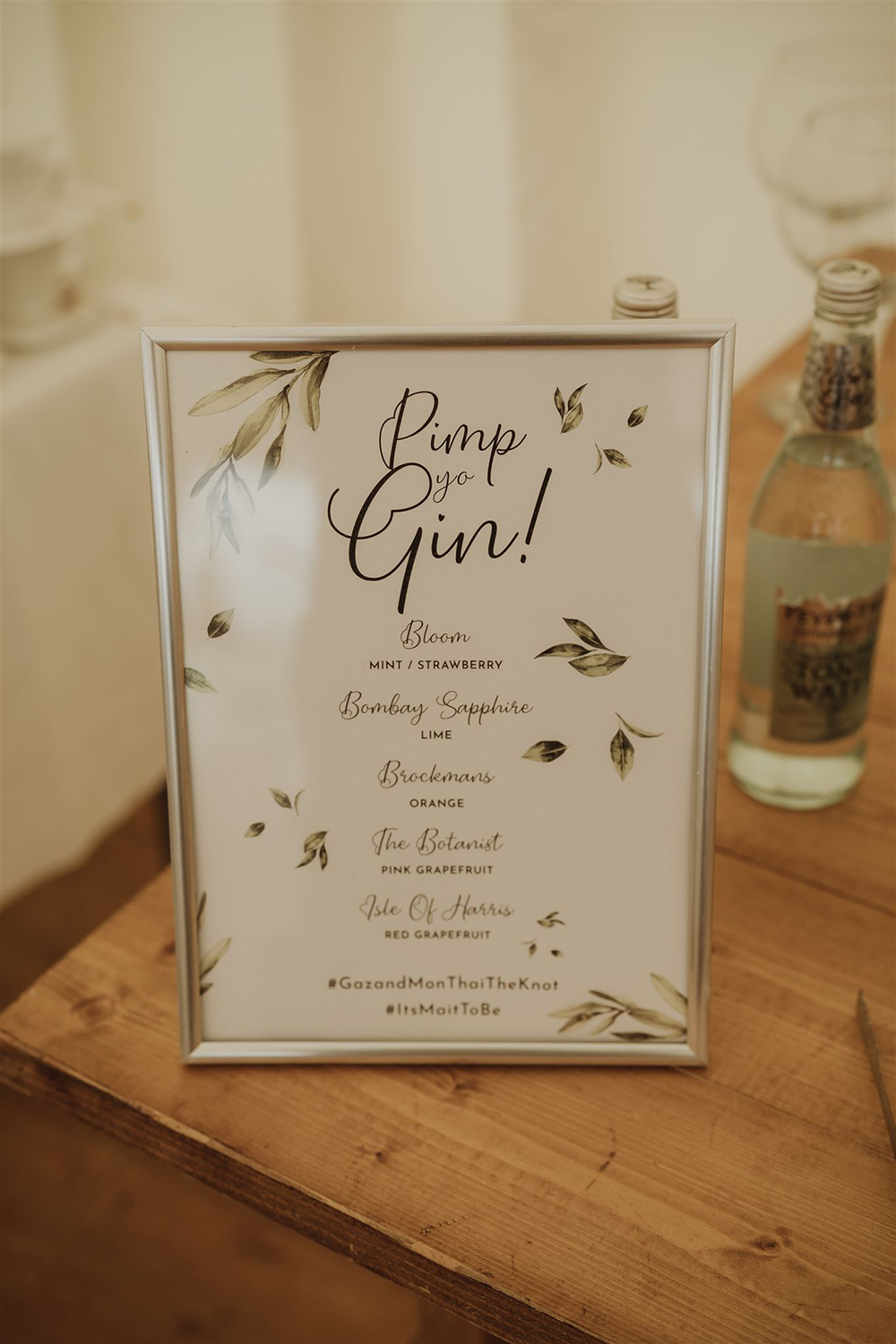 I love barbecue so it was the only option for our wedding menu! We had three chefs who are friends of mine travel up from Glasgow with a catering manager and waiting staff based on the island.
For our first dance we had Is that Alright? By Lady Gaga from A Star is Born. I heard it in the film and thought the lyrics would be perfect for a first dance.
It was an amazing surprise when we realised the band had learnt it for us.
The dancefloor was packed all night and the band The Foxes made the wedding what it was. Our guests are still talking about how fantastic they were.
The reception was absolutely buzzing! Everyone was on top form. It was just so special to see all of our favourite people in the one place at the same time, having the time of their lives. We really felt the love!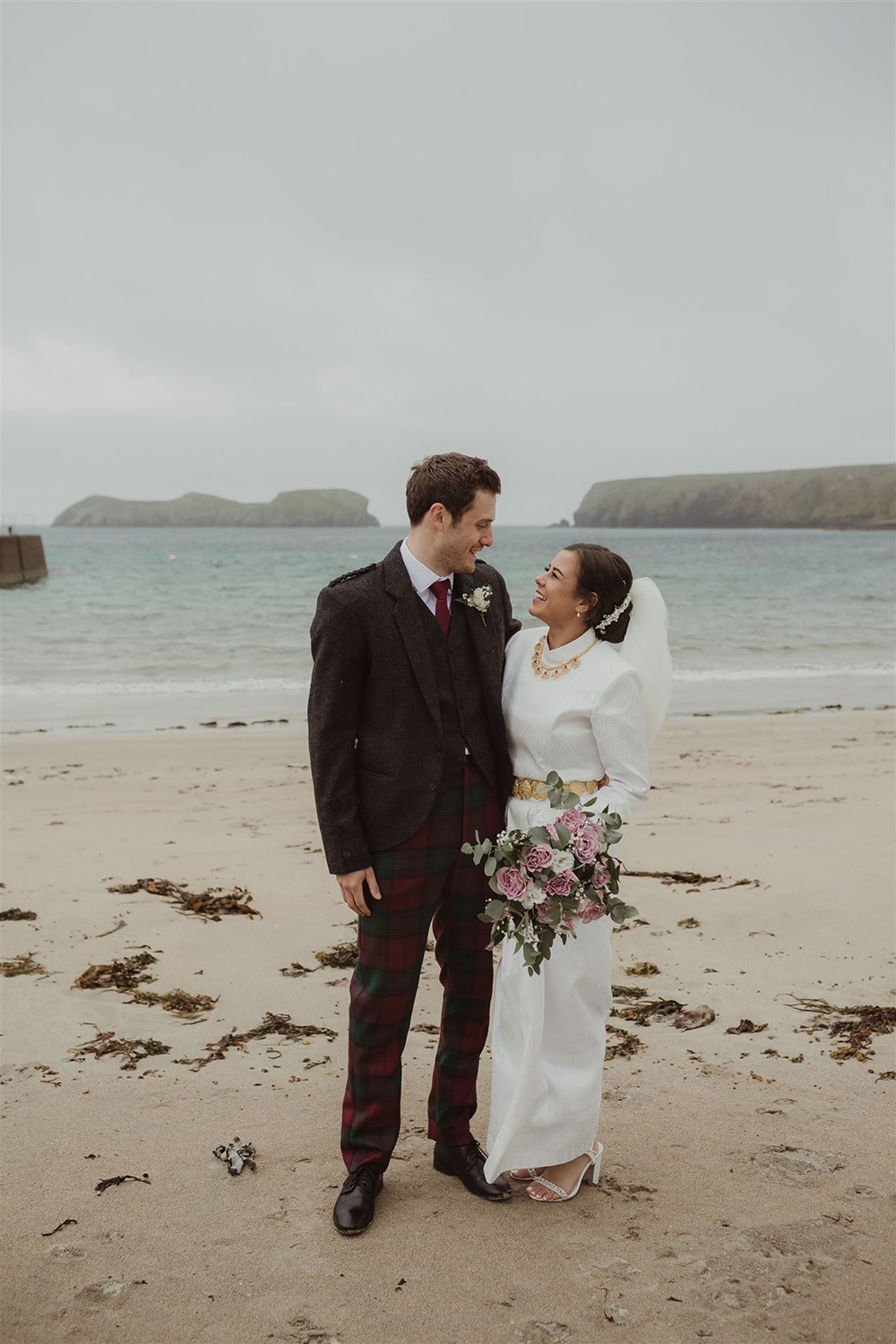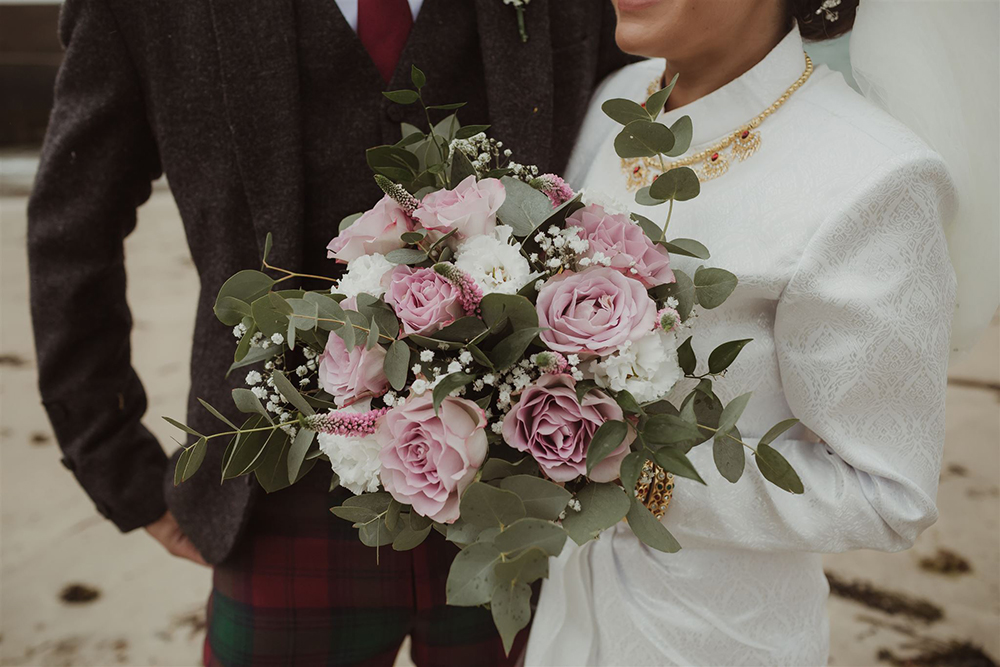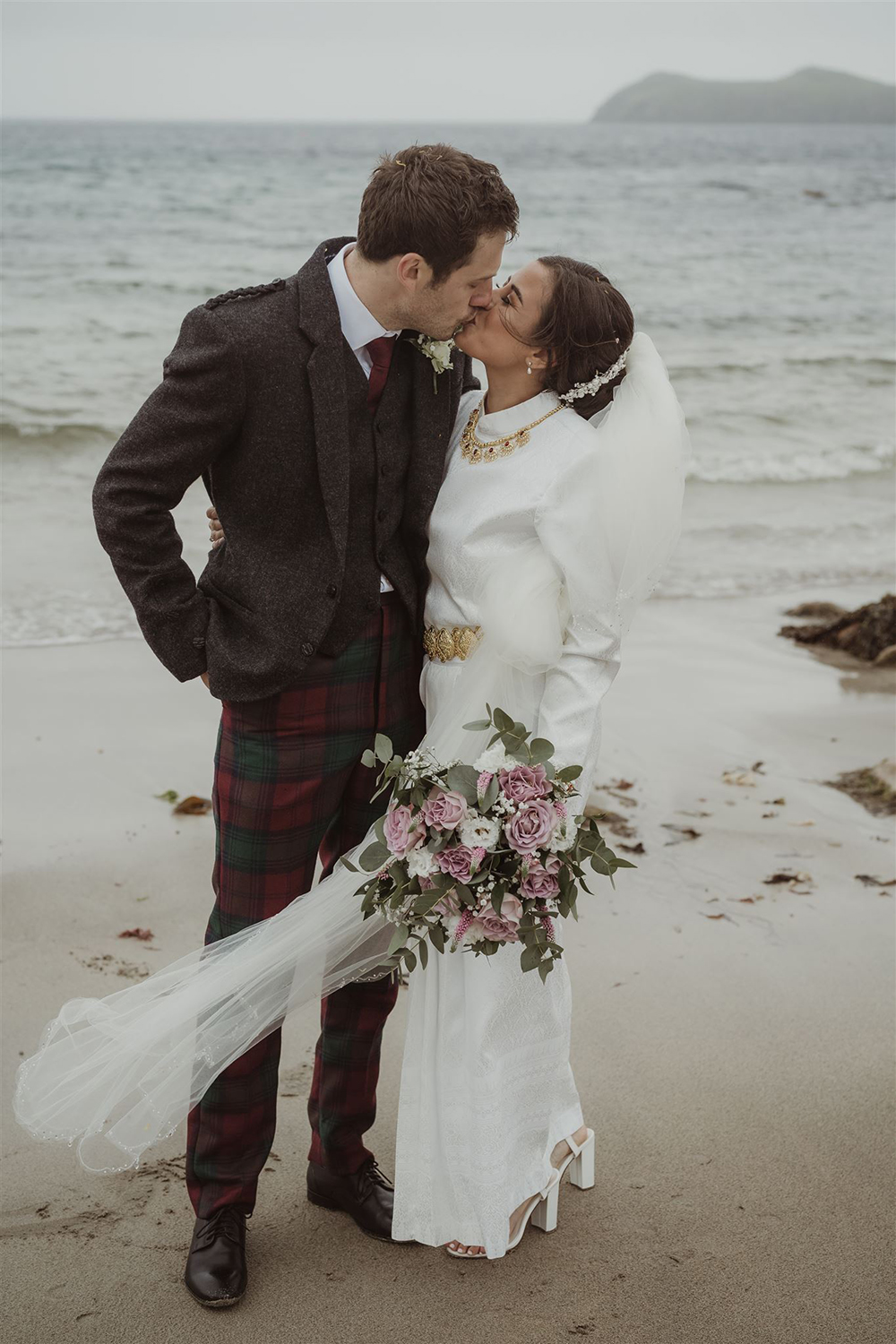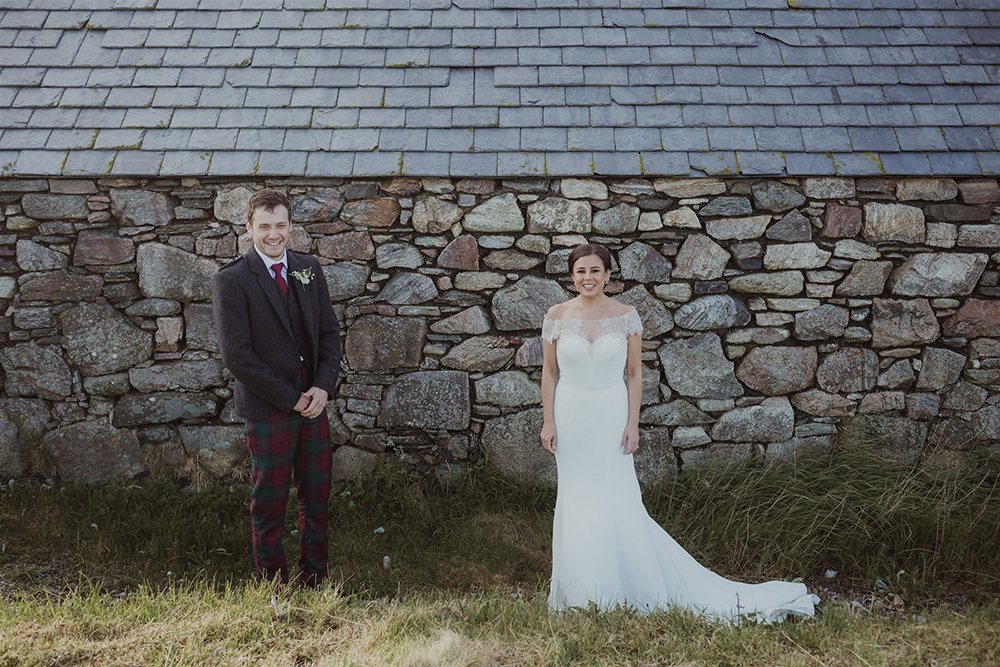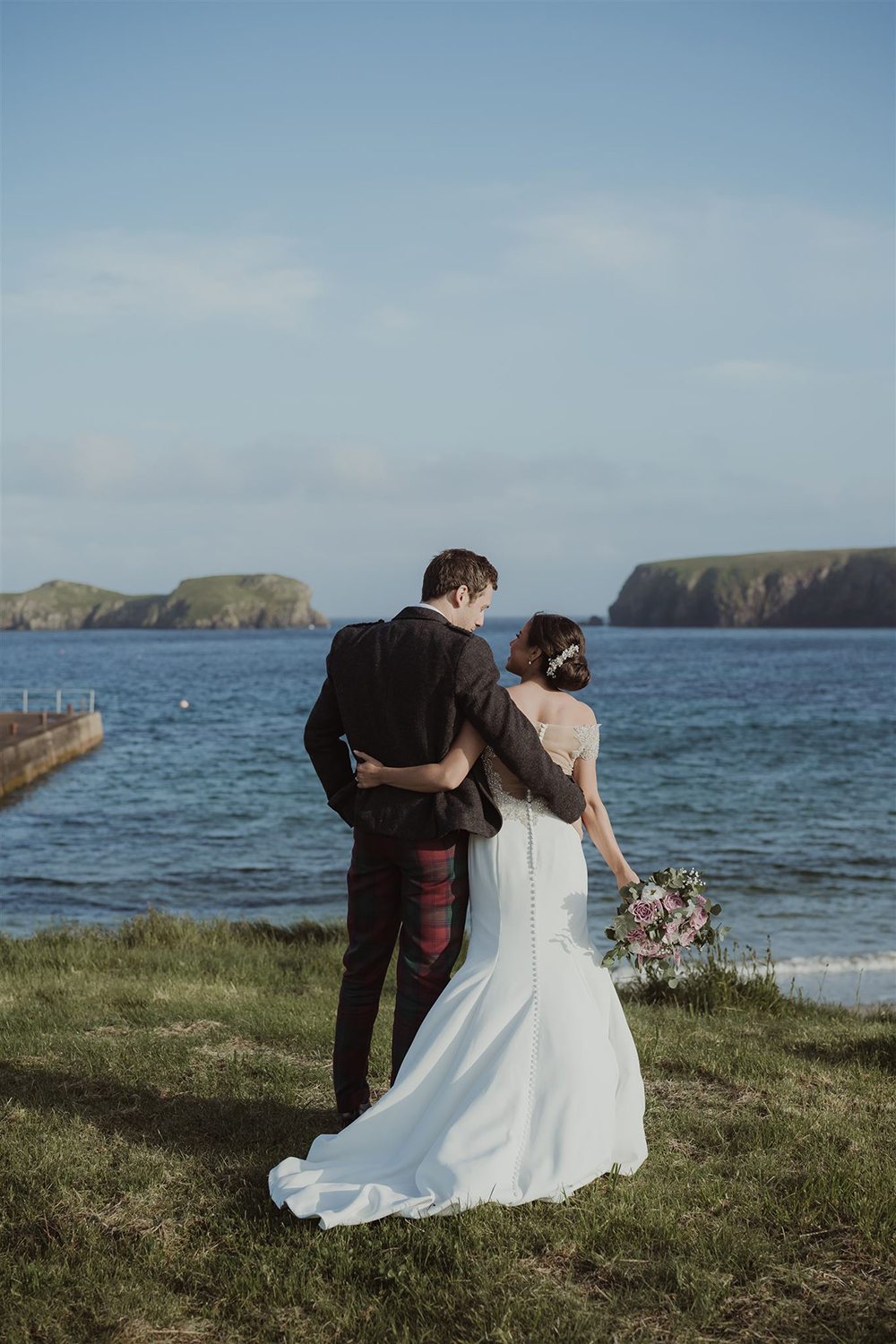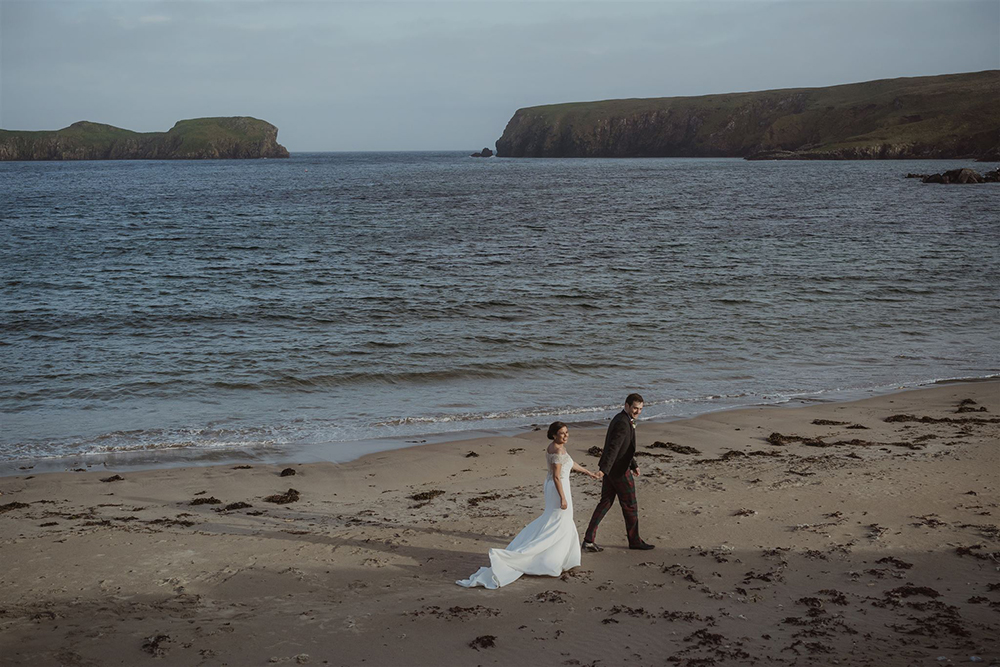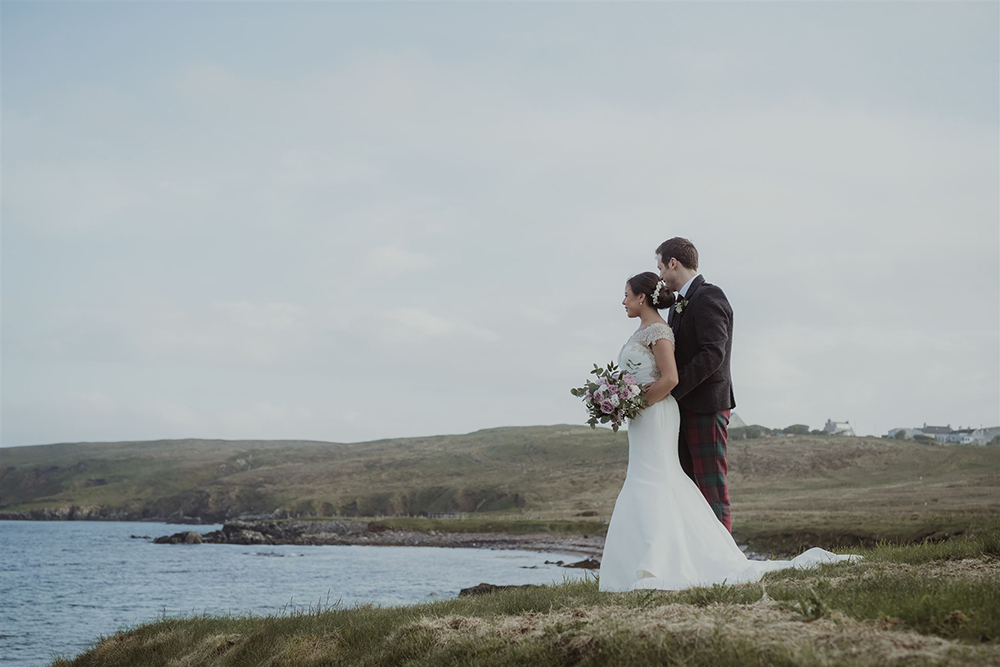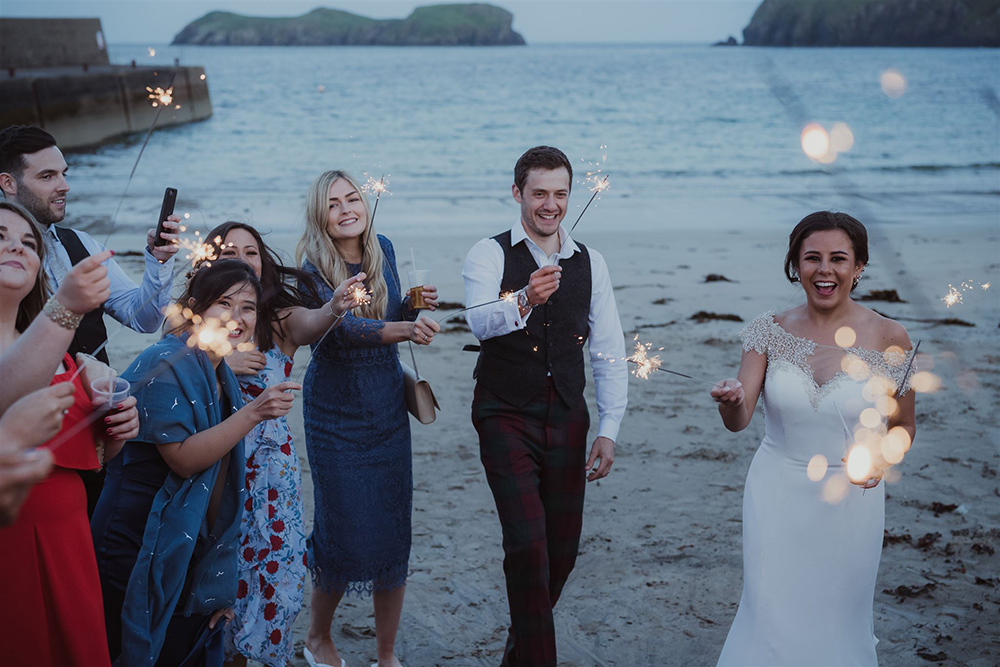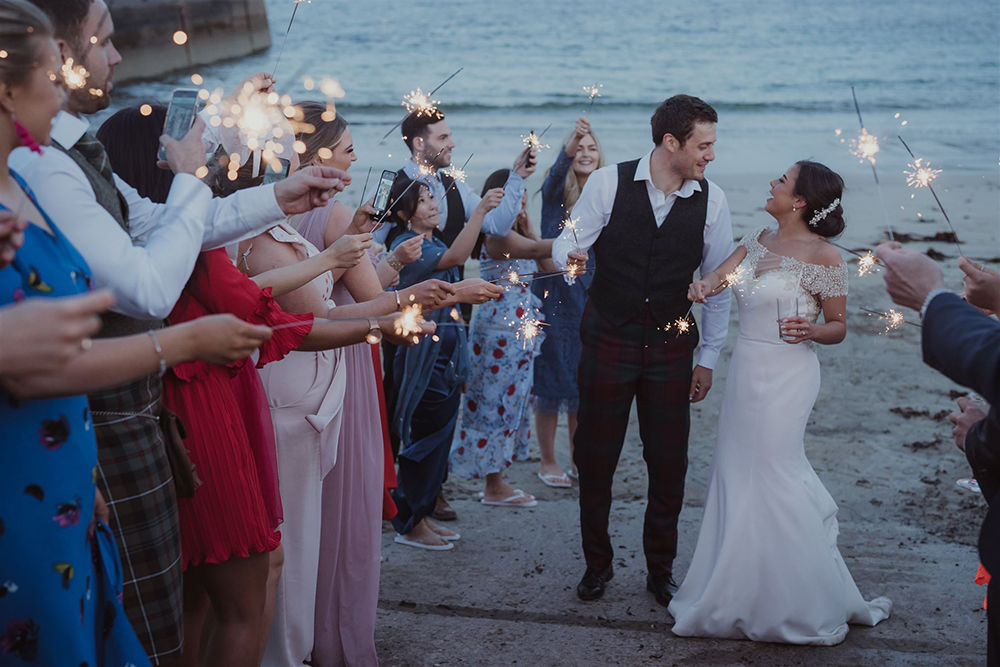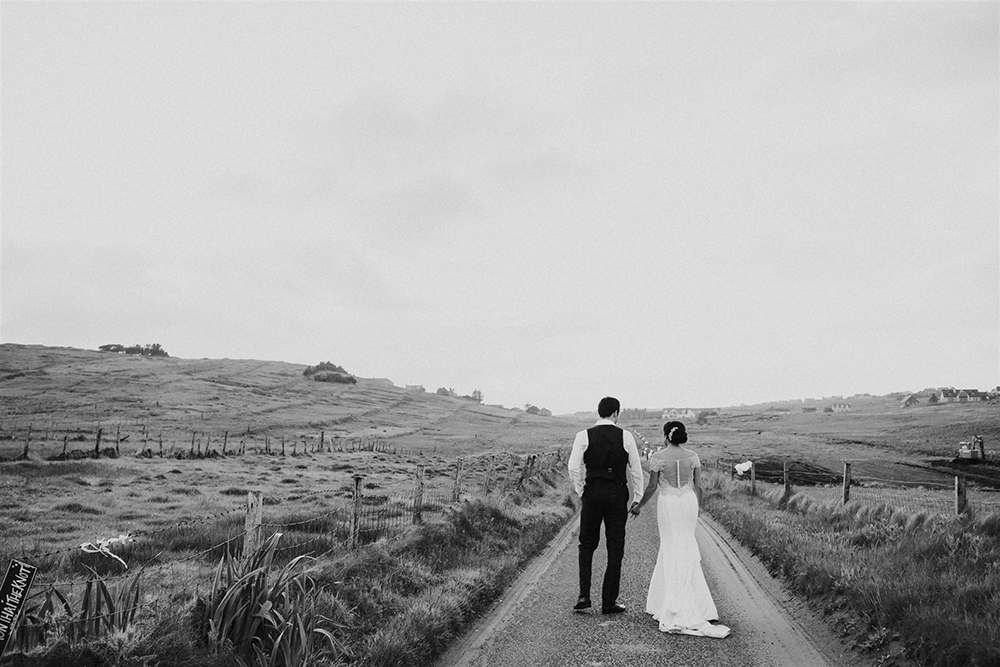 Being married feels exciting, knowing we have the rest of our lives to look forward to.
Gary has just surprised me with a puppy arriving in November so we have a new arrival to prepare for – we can't wait!!

Photographer and Videographer: Maureen du Preez | Cake: Karina's Cakes
 Rings: Kevan Scott Goldsmiths | Bride's dress: Justin Alexander from Wedding Wise
Bridesmaid dresses: David's Bridal | Groom's trews: Houstons Kiltmakers | Favours jars: Wilko Florist: Lavender Blue | Hair: Hair by Darrah | Make-up: Maggie Made Me Do It