A beautiful boho wedding at Wedderburn Barns, Scottish Borders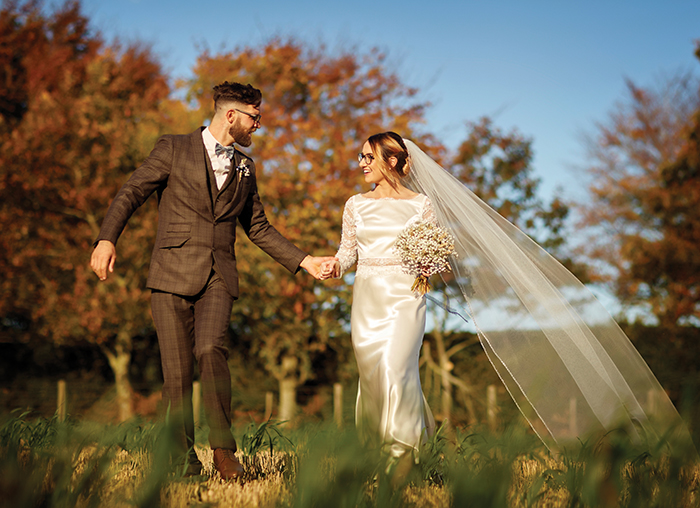 A picture-perfect Insta feed meant creative couple Rachael and Steve had already fallen for the charms of Wedderburn Barns before they even viewed it.
They knew the venue's stone walls, quirky cobbles and acres of grounds would make it the ideal setting for their wedding, and with the help of Rachael's friend Steph, the owner of Pretty Rustic Events, they set about crafting their boho dream using dreamcatchers and  macramé.
Rachael shares all the details from their gorgeous day, captured by Story of Love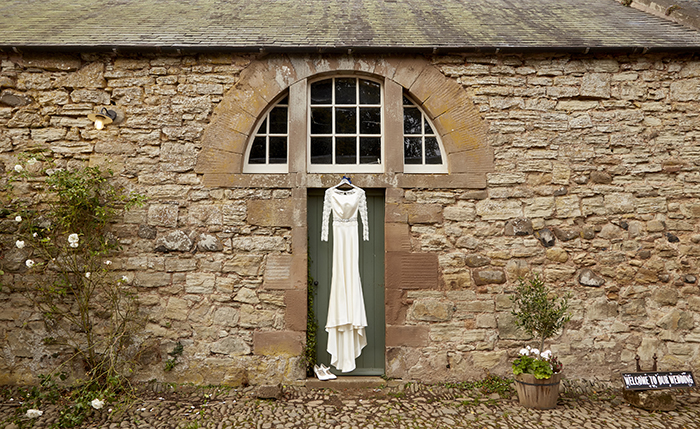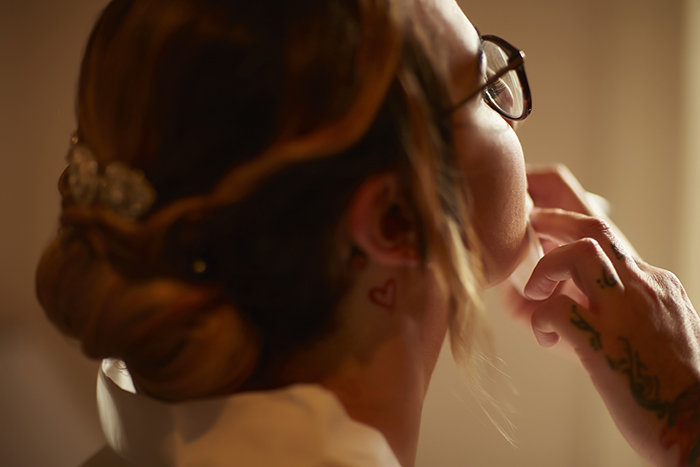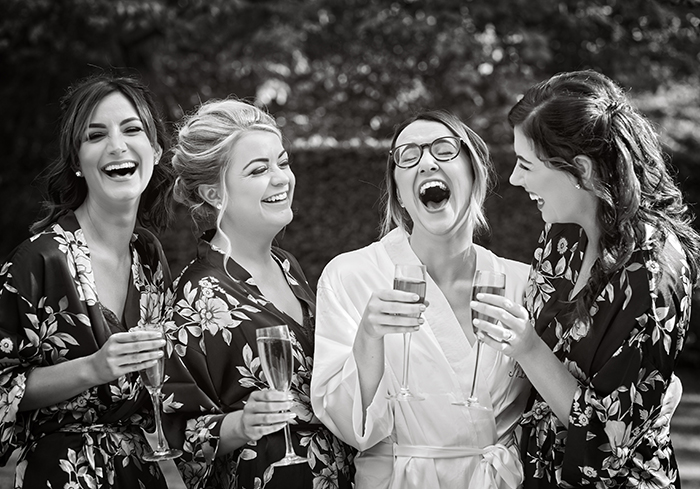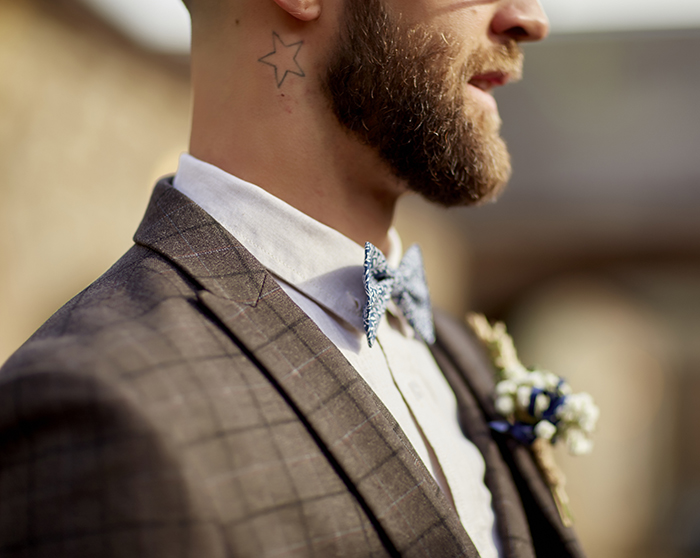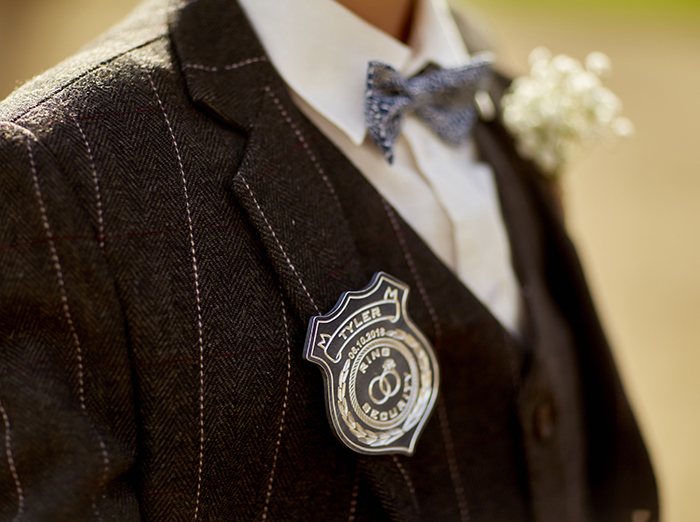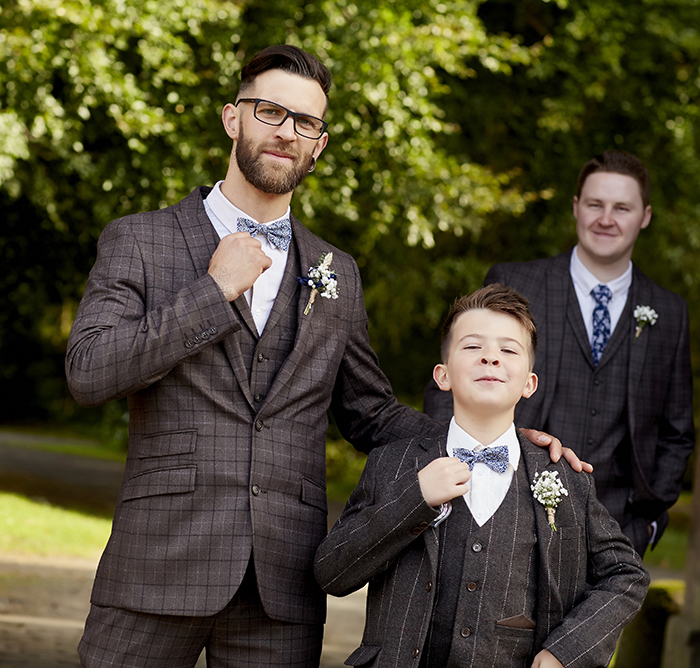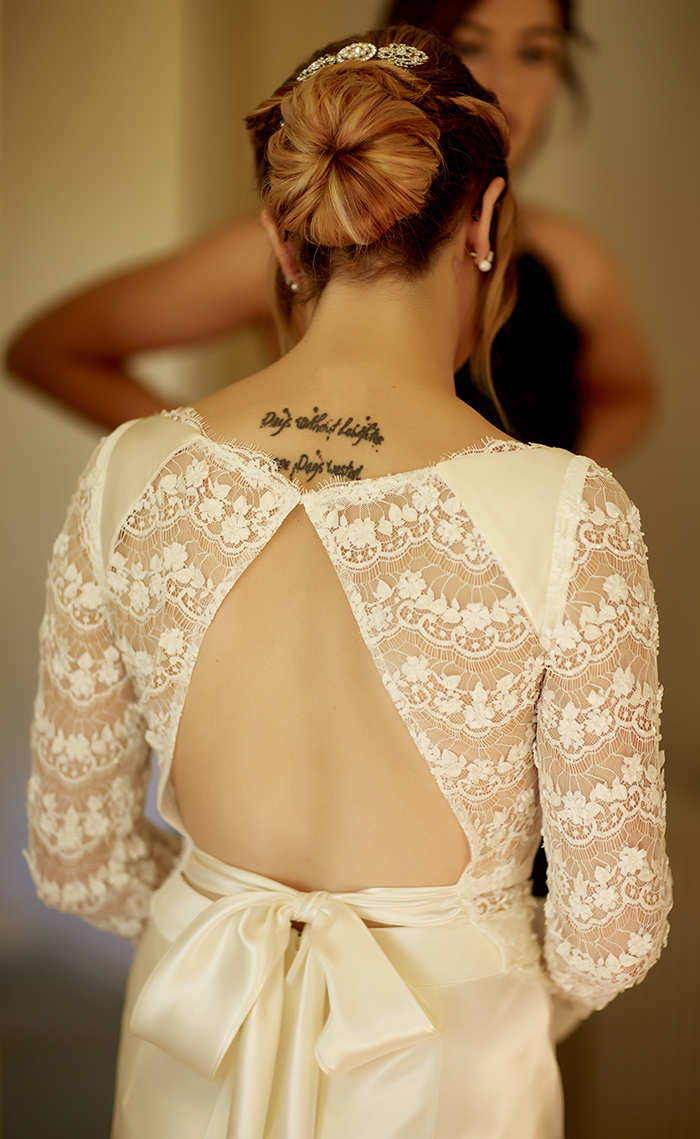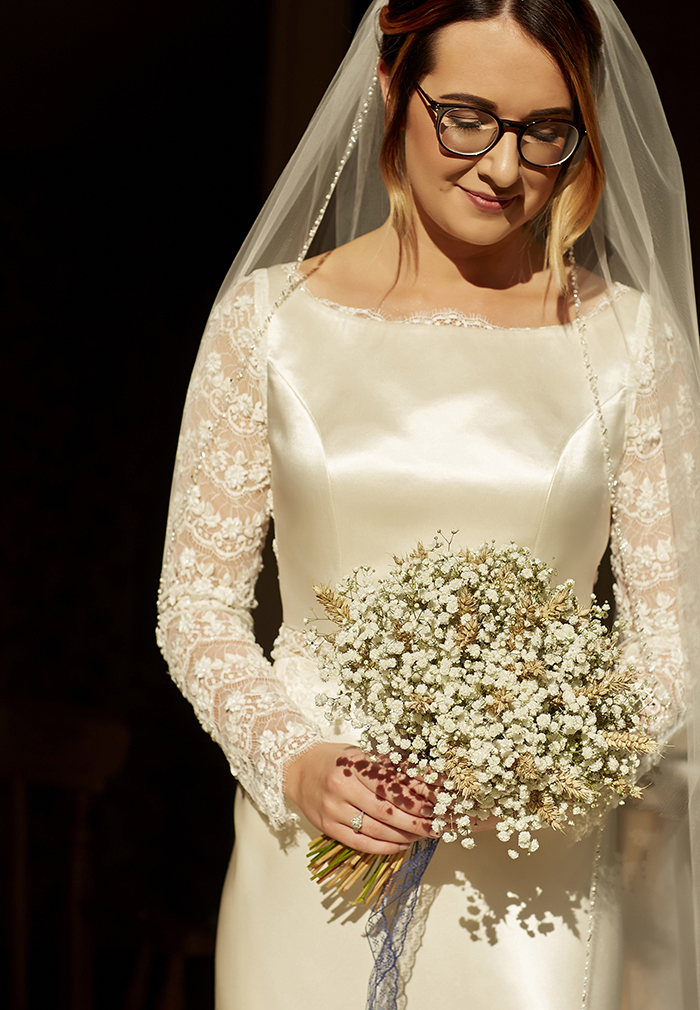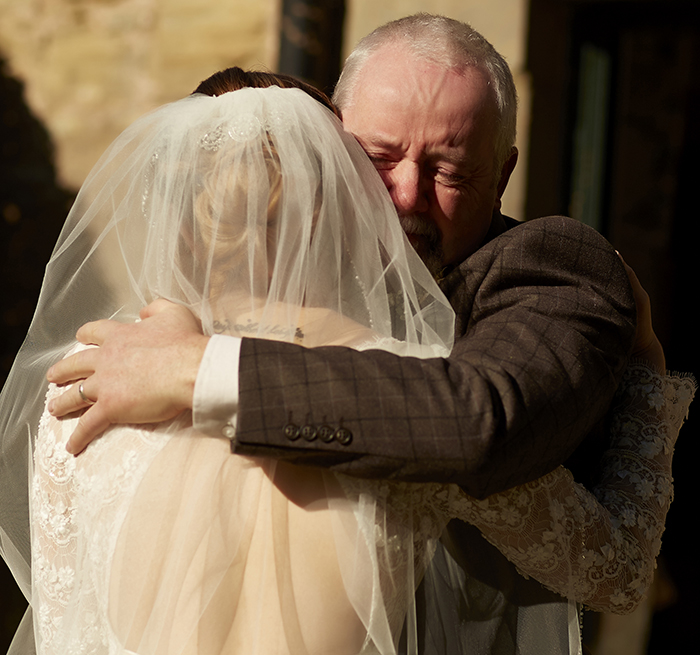 We met on an impromptu Thursday night out! A tipsy me approached an even tipsier Steve sitting on a pavement for a drink of his Pepsi and the rest is history! Classy!
Steve found me "interesting, silly, happy" upon first impressions.
I was attracted to Steve's height and tattoos at first, then he started making me laugh and I knew his personality was even better!
Getting the photography and the music right were my first wedding planning priorities. Memories of dancing the night away and the pictures to look back on are the most important things to me.
Venue and catering are close seconds.
I knew before we arrived at our viewing that Wedderburn Barns was the place for us, after days of scrolling through their Insta! It's full of character.
Steve made our bar unit from scratch and he also handmade all the men's little leather notebook favours.
I made all the stationery, (I have my own Stationery company Rachael's Kraftbox) and ladies' mini dreamcatcher favours, and we punched little heart shapes out of dried leaves to make our confetti.
We hung Steph's large dreamcatchers from the beams in the barns.
We had the ceremony on top of a giant Persian rug in front of a huge dreamcatcher/macramé hanging backdrop which was just stunning and our signing table was a large cable drum with a macramé cover on top.
She also made us a lovely chill out zone next to the bar with peacock chairs and poufs and bright coloured cushions.
I'd like to think everyone would agree that we were both pretty chill about the whole thing!
I tried to maintain the mindset of, "It will all work out and what will be will be! As long as me, Steve, the celebrant and our marriage licence are there, that's all that matters, everything else is a bonus!!"
Unfortunately, Steve and I were not as chilled the night before as we should have been though. We were running about like headless chickens because the venue was DIY décor.
And it was also a 45 minute drive from where we live, so we found ourselves still doing car runs back home to pack our bags at 9:30pm the night before the wedding!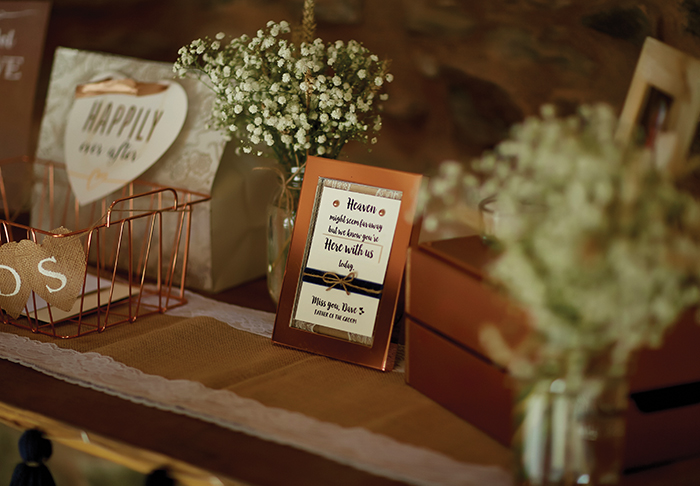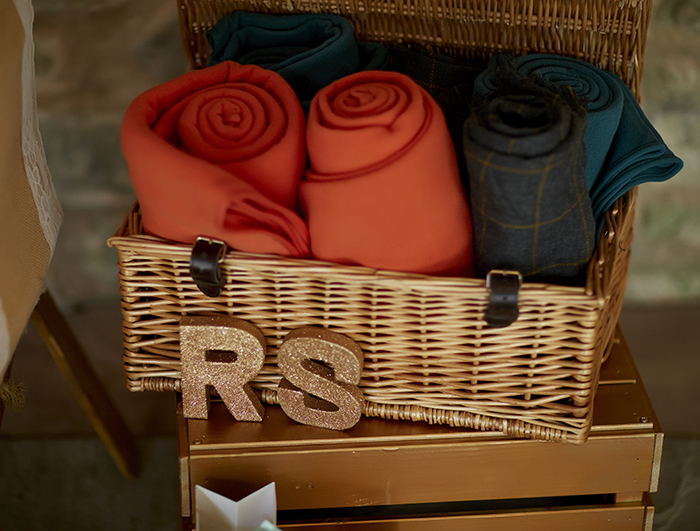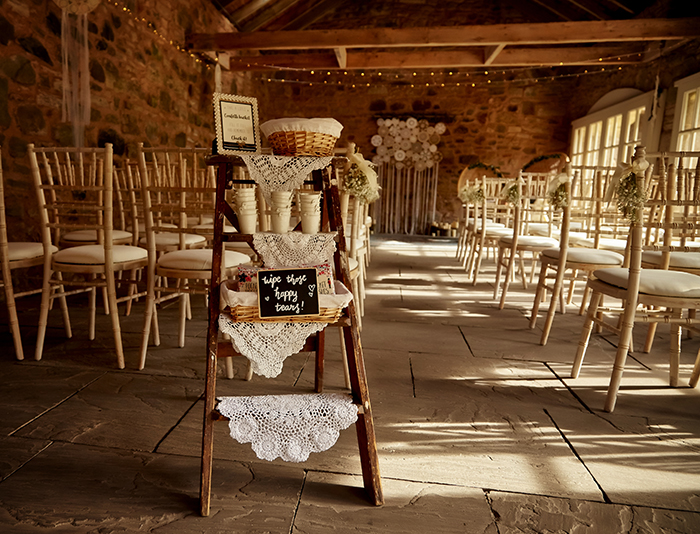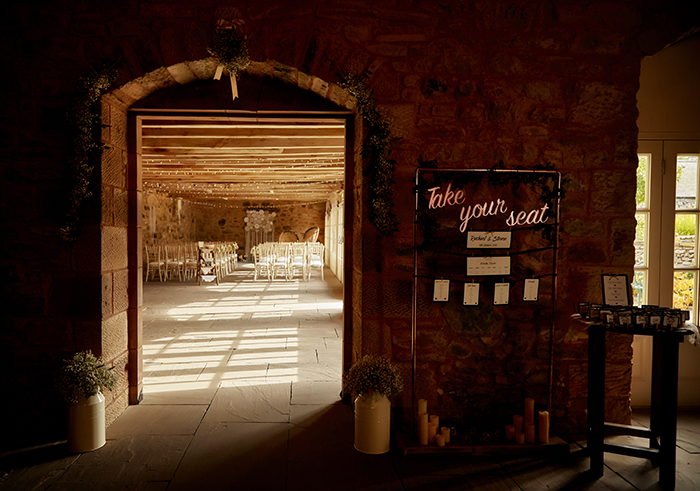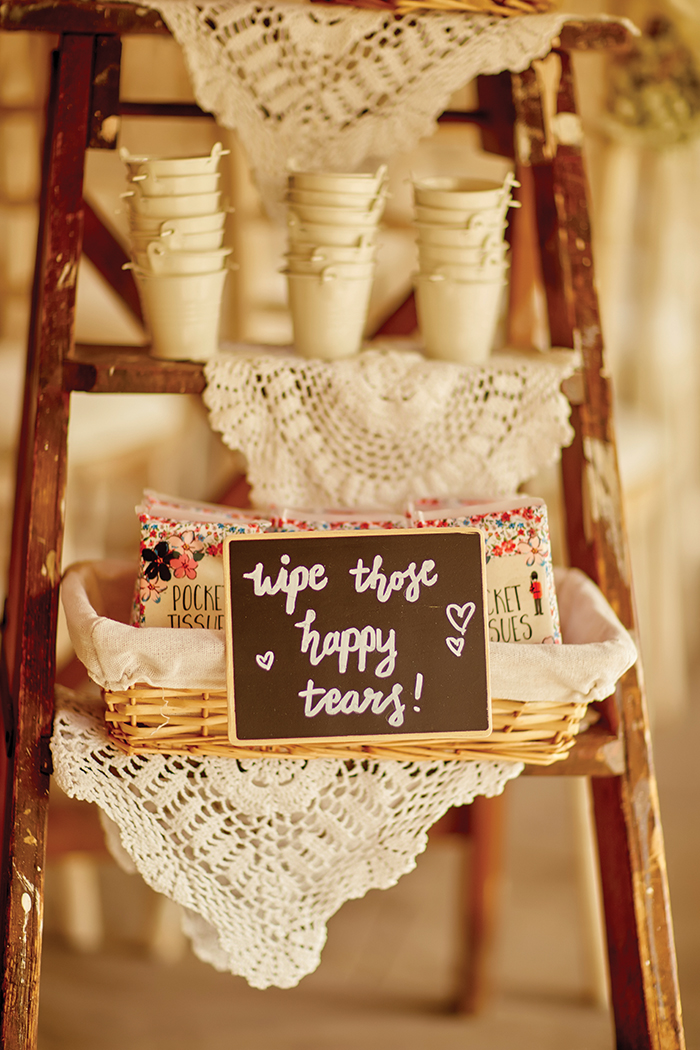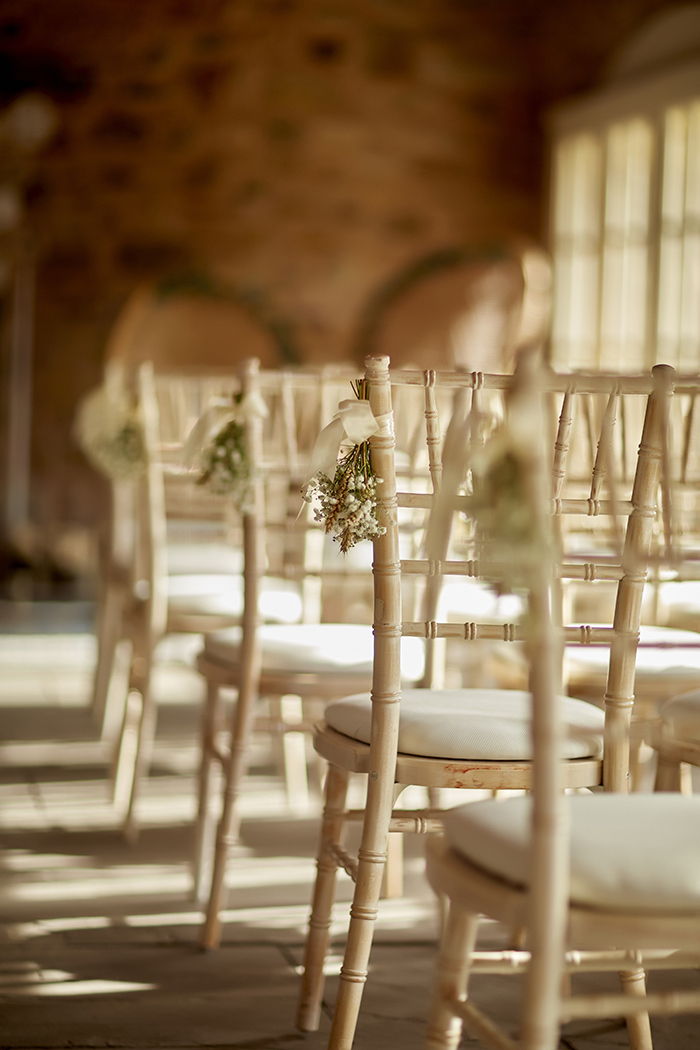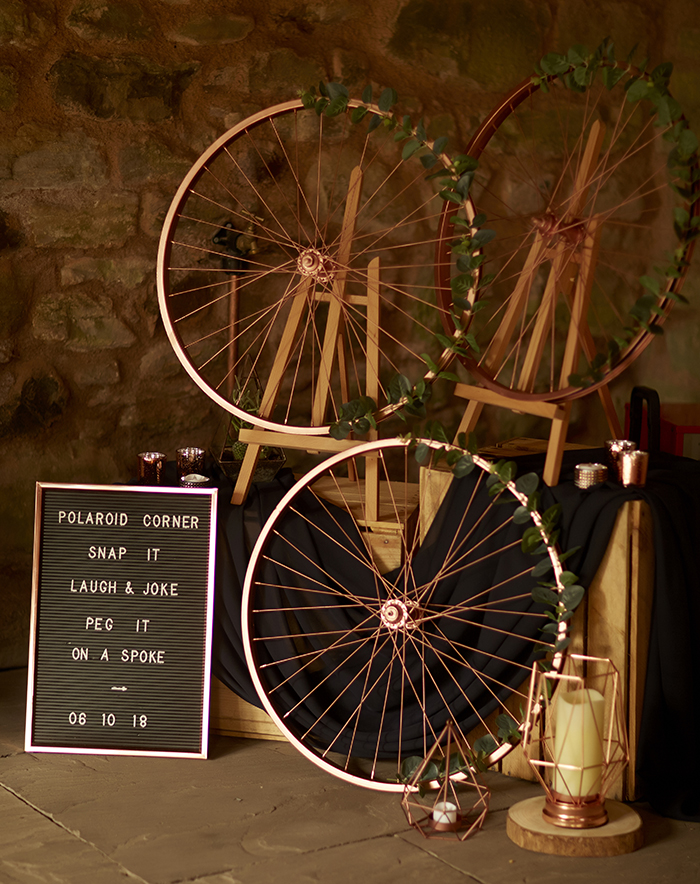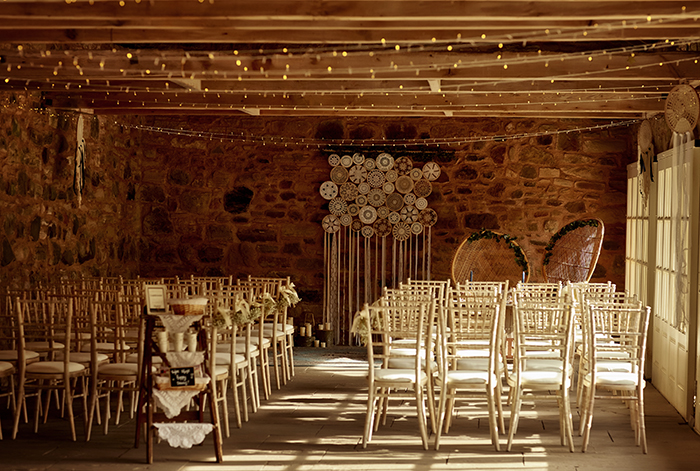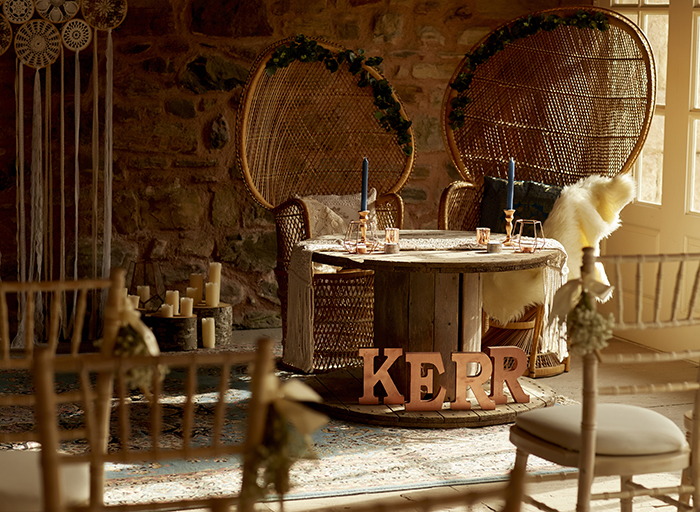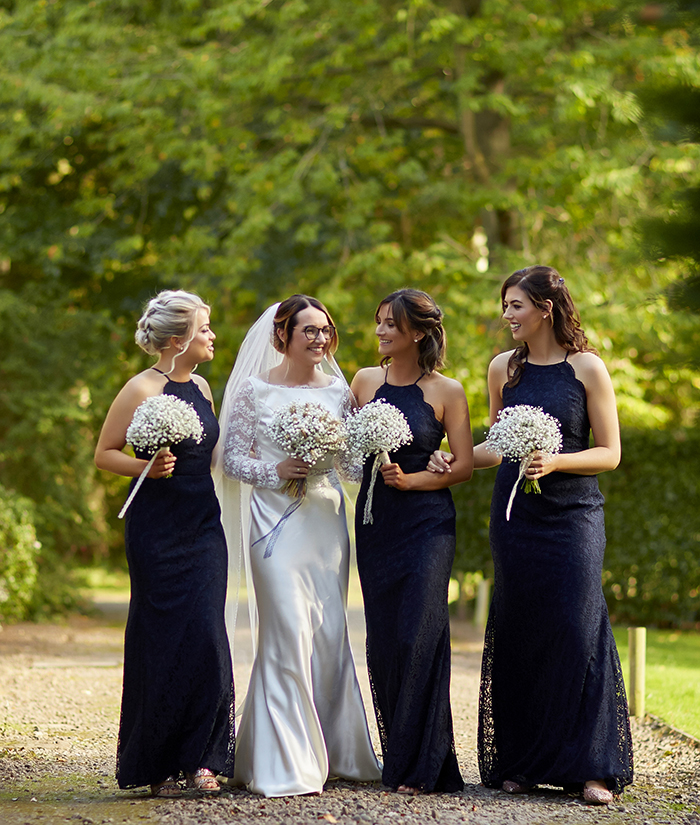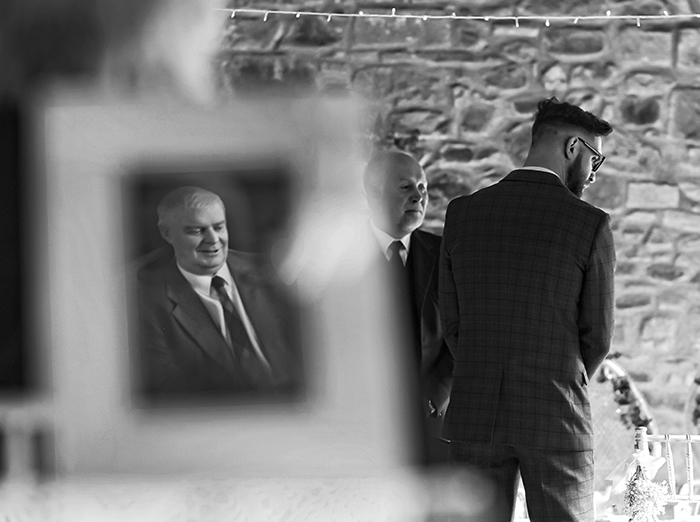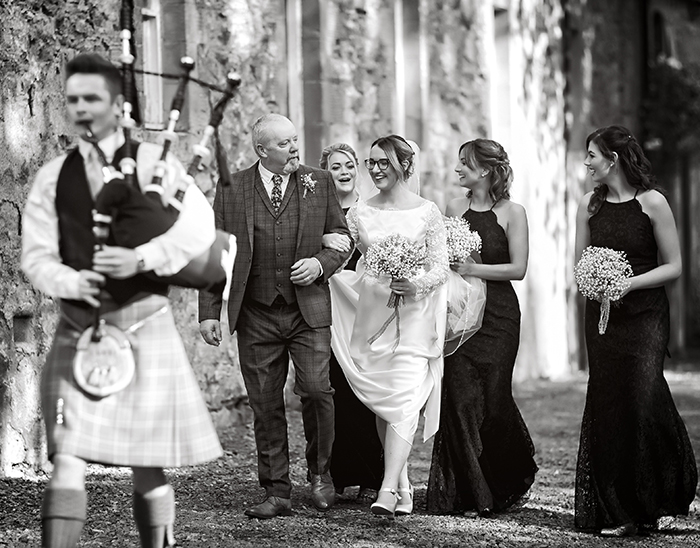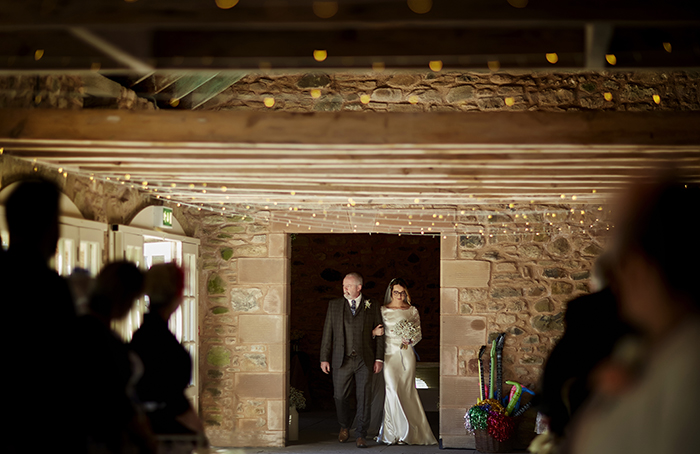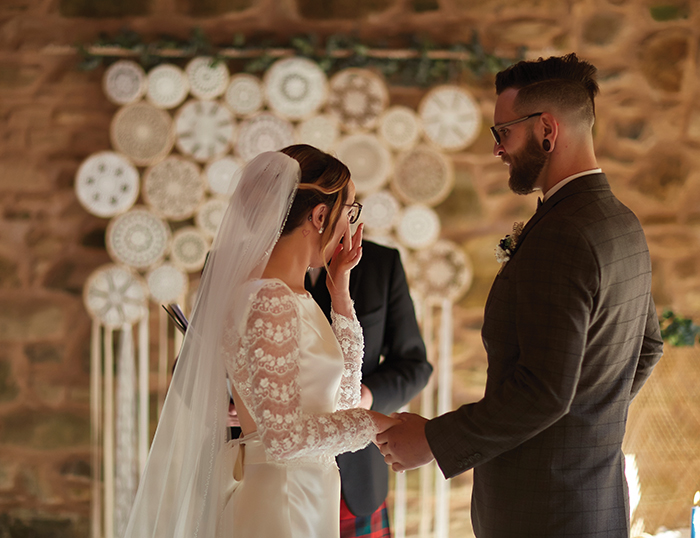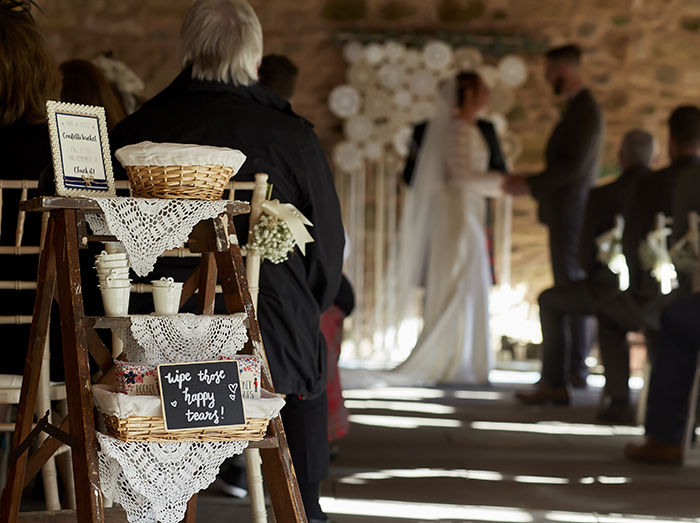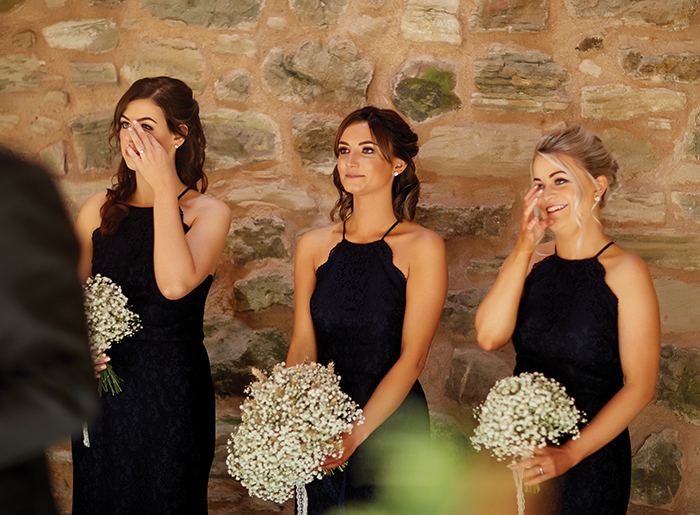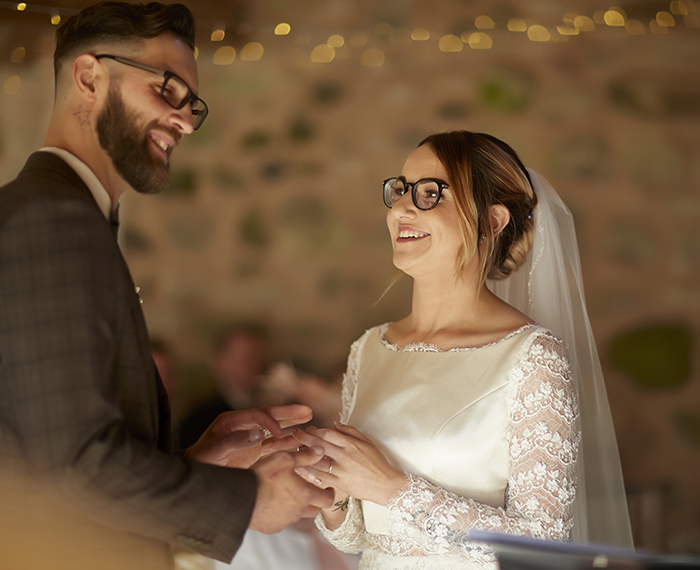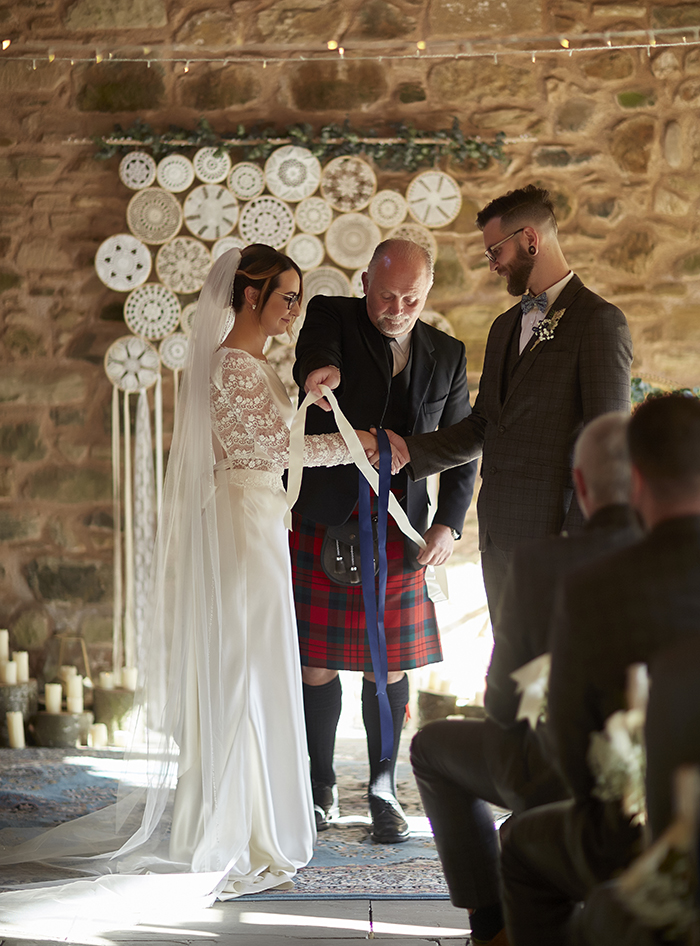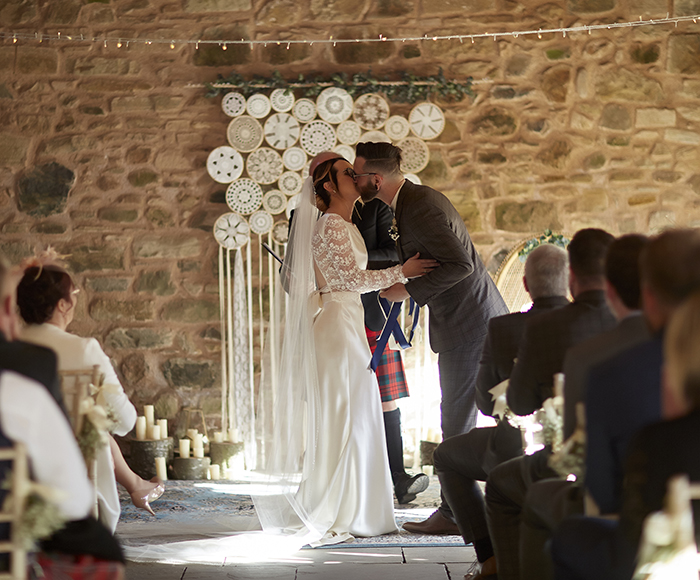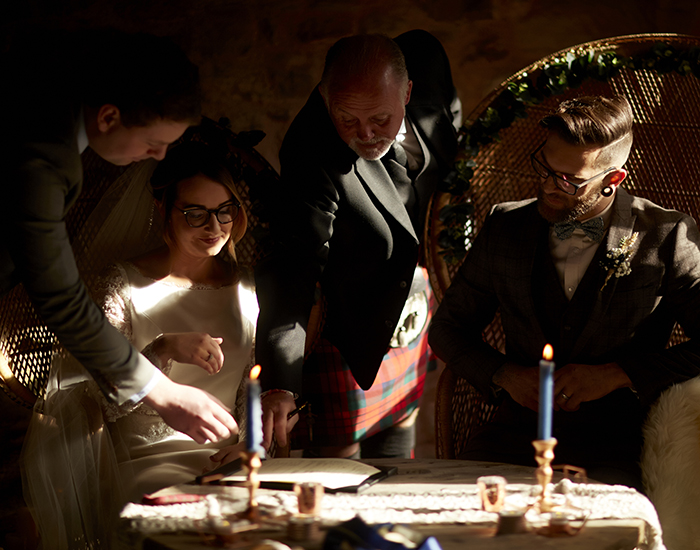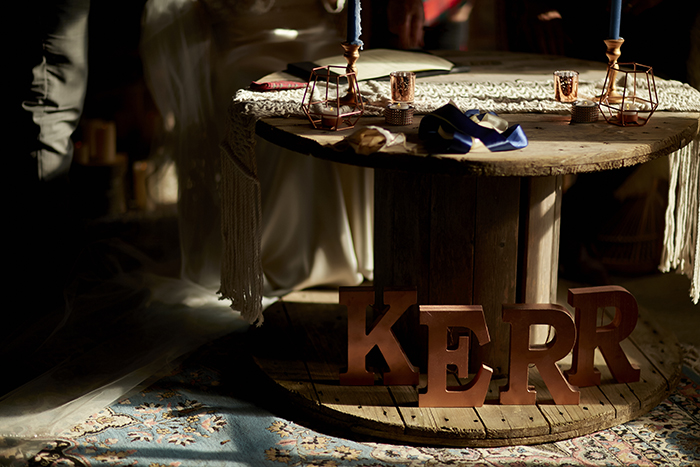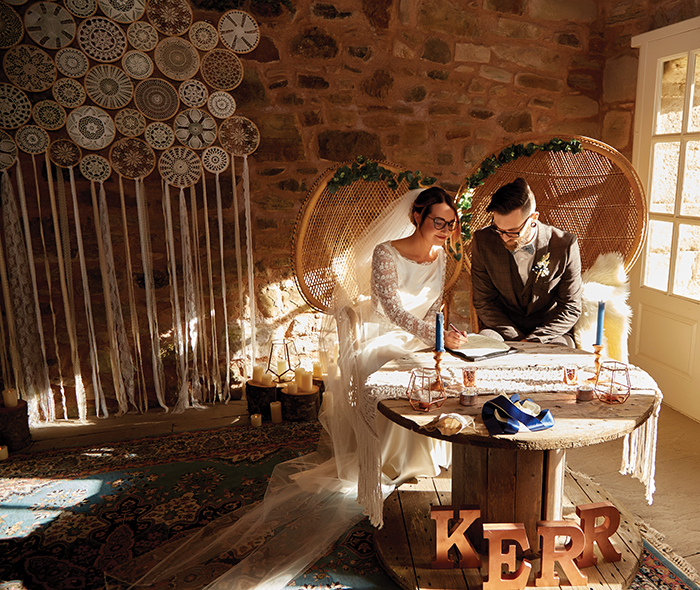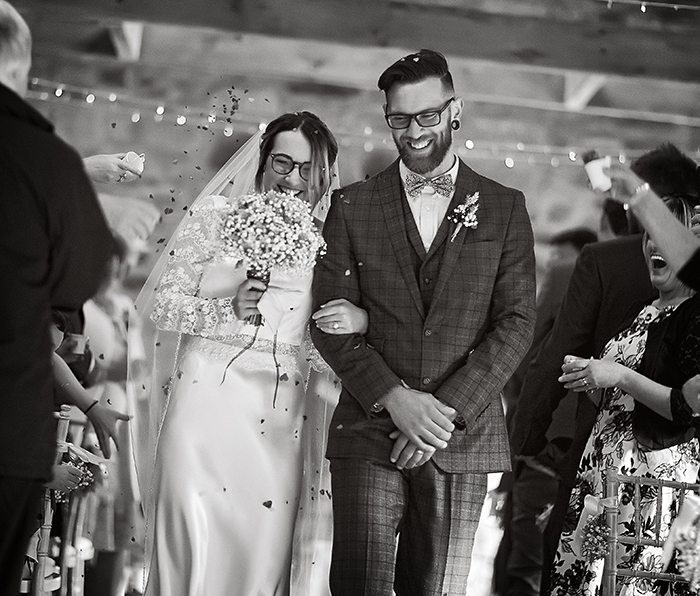 We had a piper for coming down the aisle and for the procession we played our own playlist.
We had been to three humanist ceremonies before ours, (all with Graham Duff, our celebrant), and we really loved them and thought it would be best suited for us being non-religious and wanting something very personal.
A humanist ceremony ensures nobody else will ever have the same ceremony as yours.
Ours was just perfect, and all our guests agreed. It was really special.
We played Newton Falkner's Dream Catch Me for walking through the confetti.
Our first dance was Jason Mraz's Best Friend – 100% Steve's song choice. I hadn't heard it until a few weeks before the wedding and the lyrics just summed us up.
The atmosphere at the reception was just so uplifting, so much love everywhere, you really could feel it.
I think that's the benefit of a small, intimate ceremony, it's more personal and everyone gets a proper chance to interact with one another. Some big weddings give you a sense of having to get round everybody or wondering who some group of people are.
Ours just seemed like one big happy family!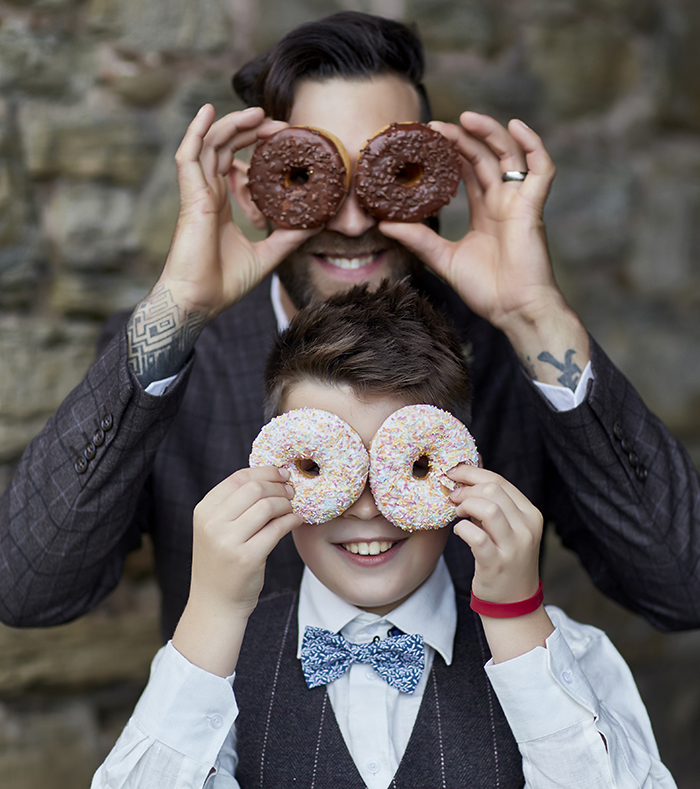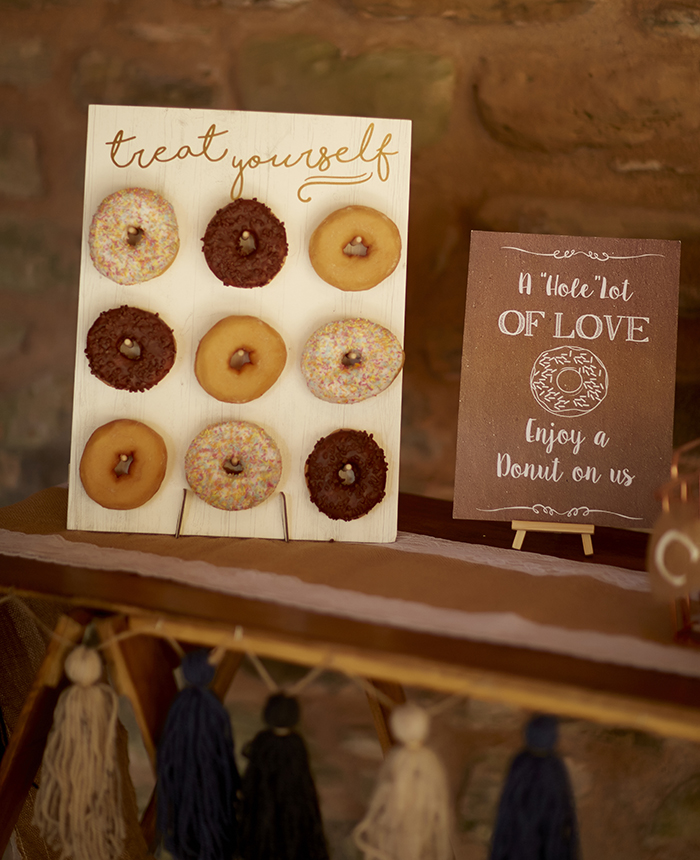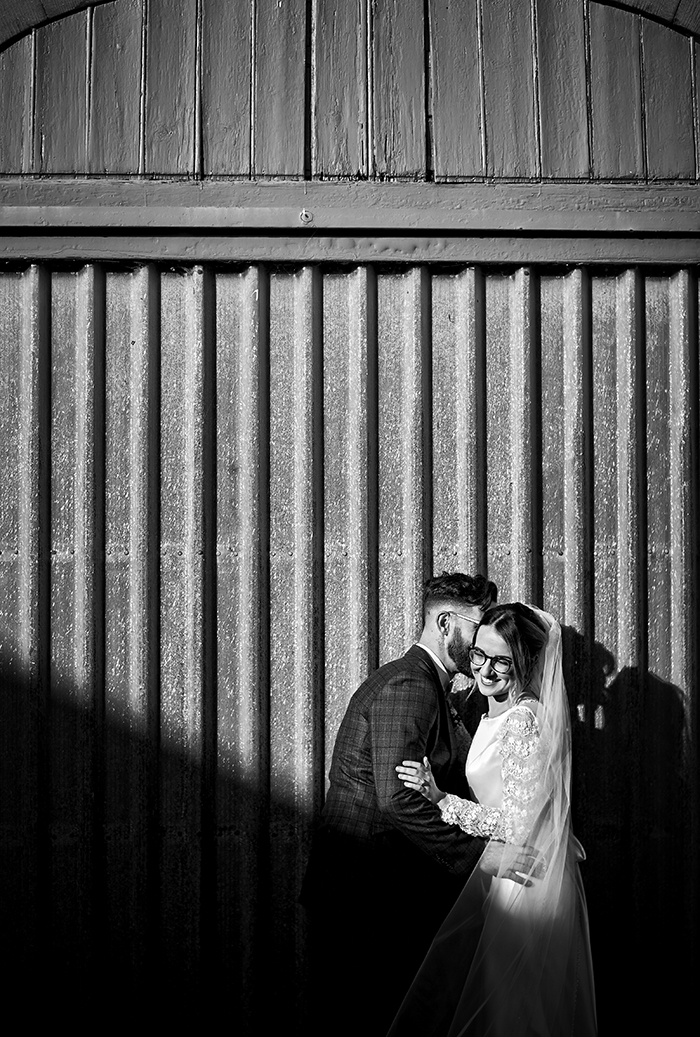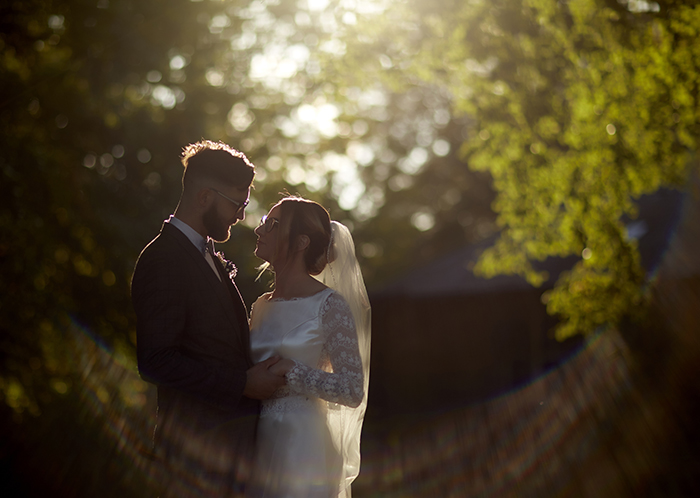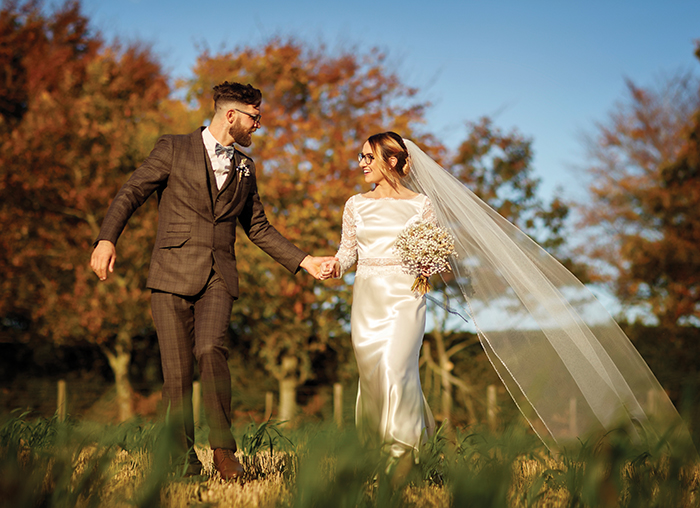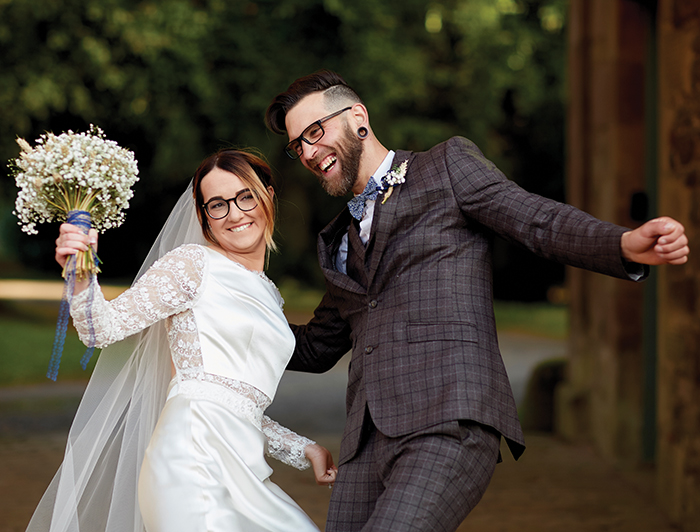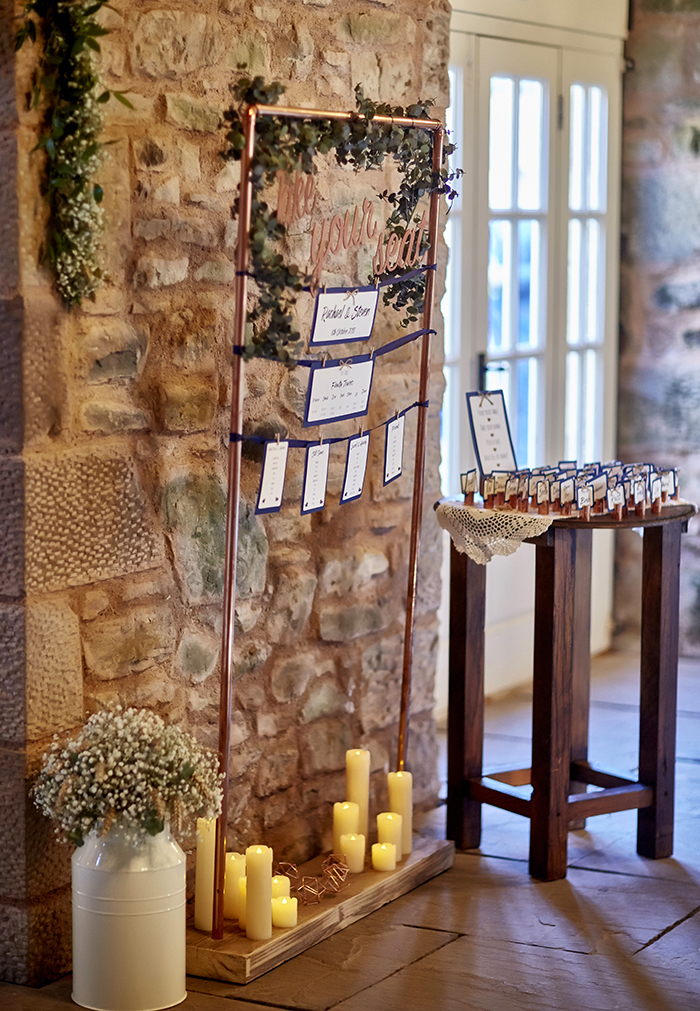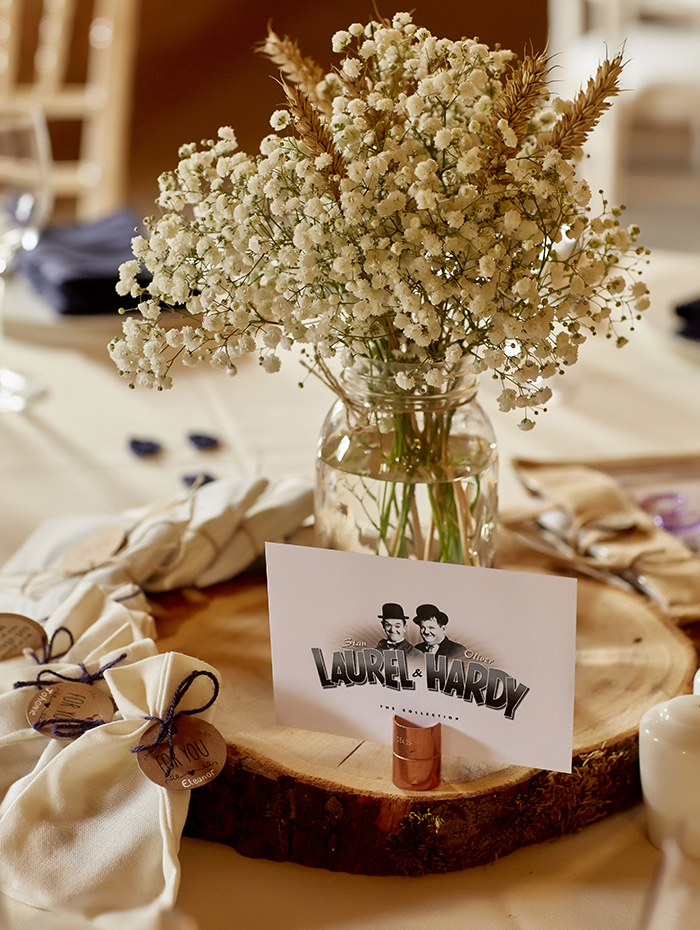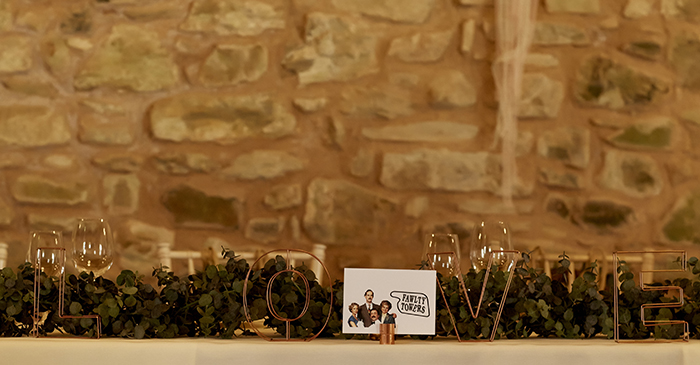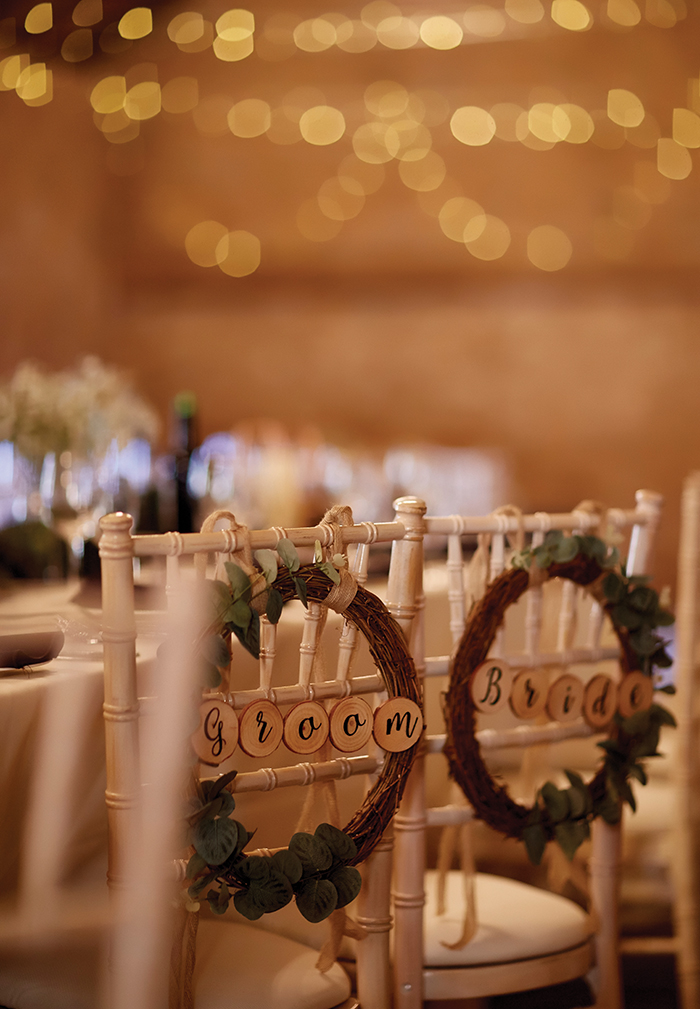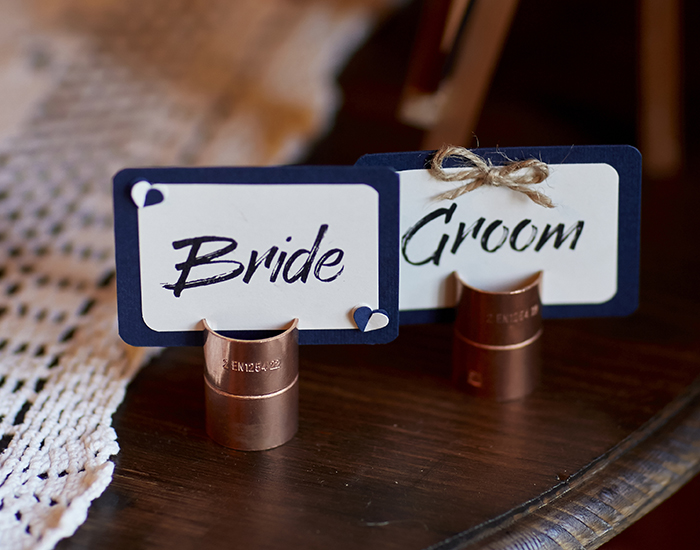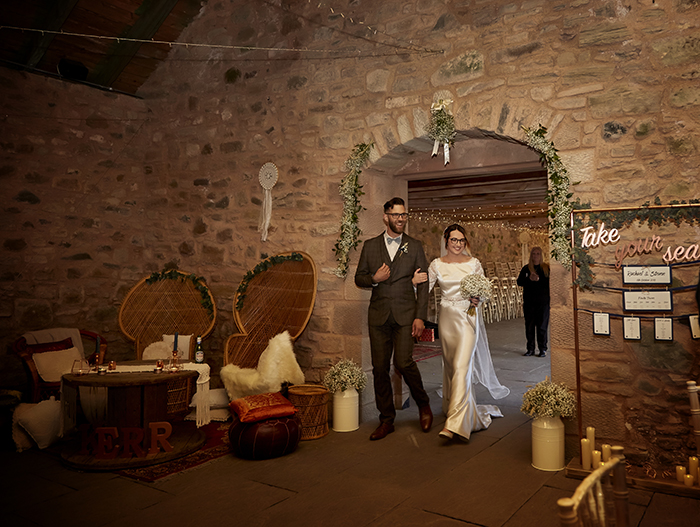 Bride's dress: La Novia | Groom's outfit: Slaters | Dreamcatchers: Pretty Rustic Events
Rings: H Samuel | Bridesmaid dresses: Dessy at Reflections Bridal Boutique
Florist: Scent Flowers | Band: Alfa Fnk | Food: The Orde Food Company
Transport: Robertsons of Duns | Bride's hair: Moira's Hairdressing
Celebrant: Graham Duff | Bridesmaids' hair: Platinum Hair and Beauty