We're engaged! Now what? The ultimate guide in how to start wedding planning
SWD writer and bride-to-be Rachel finds out how to get the wedding planning show on the road, from budget setting to venue finding.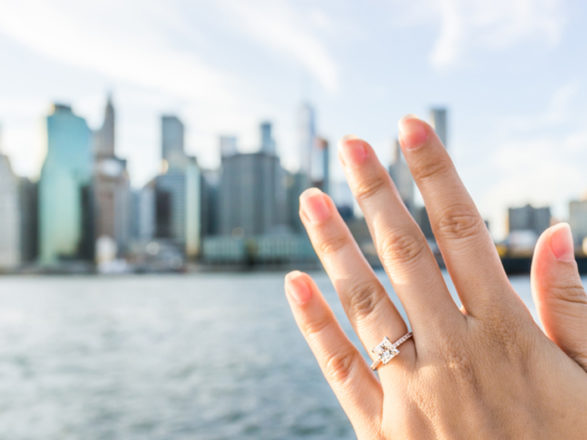 SWD writer and bride-to-be Rachel finds out how to get the wedding planning show on the road, from budget setting to venue finding.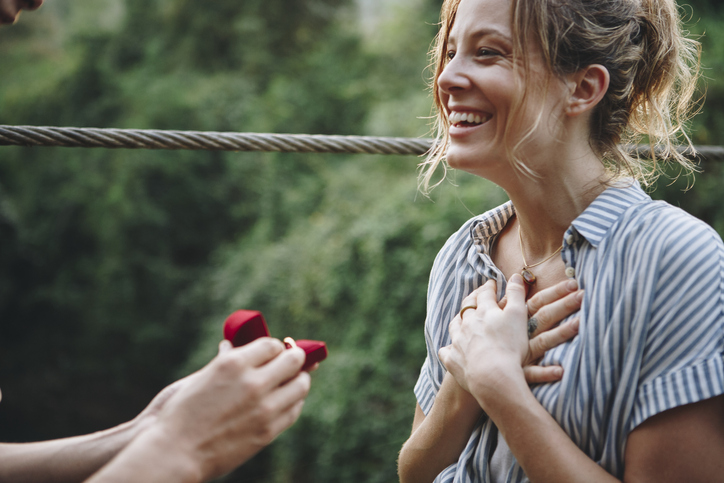 "You must know exactly how you're going to plan your wedding!"
I've heard this pretty much every day since getting engaged in summer.
I don't blame everyone for saying this – it's not unreasonable to assume that someone who works in the very heart of Scotland's amazing wedding industry would know every last detail of their big day plans before they even had a ring on their finger.
But the truth is I'm just the same as many brides (and grooms)-to-be in that I'm learning as I go when it comes to wedding planning.
It's one thing to be writing about it, but when you're actually doing it, it's a whole other story.
Overwhelming is an understatement: there just seems to be so much to consider before you can even get started.
One thing I've learned in my short experience as an engaged lady is to take it slow. There's no rush – it's totally ok to take a step back and give yourself time to adjust to it all before you begin plotting your dream day.
Once you're ready to ease yourself into the wonderful world of wedding planning, there are a few things you can do to make the wedmin feel a lot more manageable. We've totally got this!
Annnnd…relax! Here's 12 ways to de-stress from wedding planning.

IMAGE | Iris Art Photography
WHAT SIZE OF WEDDING DO YOU WANT?
Start with the basics: what size of wedding do you realistically want?
You might have always known you'd like an all-out celebration complete with helicopter arrival and juggling fire-breathers to greet your guests, or maybe you've long been set on a small and intimate wedding day atop a secret hillside location with only two guests to witness your nuptials.
You don't need to be too specific just yet, but having a rough idea of the size of your wedding will help narrow down your choice of venues and set the overall vibe of your day.
There's no point in going to see your dream venue, then realising after you've fallen in love that it's too small for your guest list (or has a minimum guest requirement, as some larger venues do).
Need some inspo? Browse our online directory of Scottish wedding venues here!
THE DIFFICULT DECISIONS
It's not just a numbers game, either. This is an ideal time to tackle the tough topics of plus-one etiquette, and whether children attending is a yay or nay for your special day.
It's best to have these difficult decisions done and dusted early on, as not only will it help you get closer to confirming guest numbers, but it'll also prevent any disputes further down the road.
What type of ceremony do you see yourself having? Consider this early on, as it may influence your venue decision.

SETTING A WEDDING BUDGET
Of course, the size of wedding you want to have will also be influenced by your budget, and it's hard to think about either of these things in isolation – they feed into each other!
Be realistic: everyone wants a day of dreams, but it's not worth putting yourself in massive debt to achieve it, something newlywed Eve Conroy agrees with.
"We didn't have a budget in mind when planning our wedding, we just knew we did not want to have any debt left to pay afterwards," says Eve, who married partner Chris in a relaxed wedding in the Highlands.
Don't worry if you don't have the exact date set, but by giving yourself a rough month and year to work towards, it will help you plan out how long you have to save.
Not sure where to start? SWD's Steph shares *exactly* how she set a budget for her big day.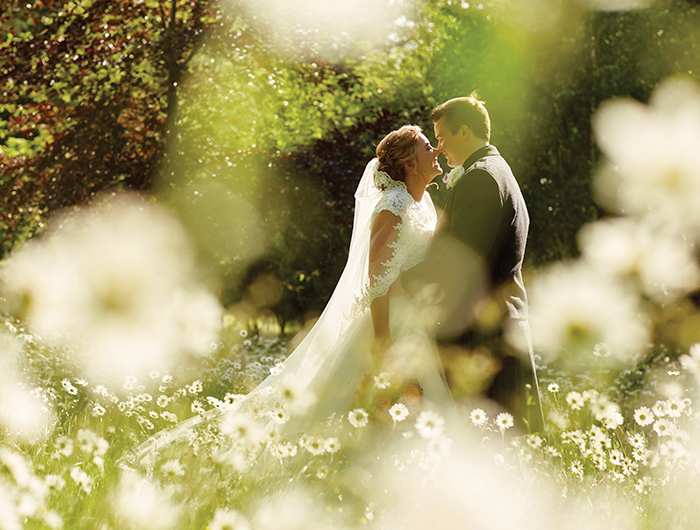 IMAGE | Story of Love
WHEN SHOULD WE GET MARRIED?
Ok, so the most popular time of year to get married is on a Saturday in summer, but it's not the only option open to you.
Autumn and winter weddings are becoming increasingly popular, and the good news is they can sometimes work out more budget-friendly.
Many venues (and even some wedding suppliers) offer special discounted rates during the winter months. You could also cut costs by marrying midweek, as some venues charge less for Sunday-Thursday weddings.
Look out for wedding fairs and special offers on our weekly round up – a great way to save some cash when you're planning!
WEDDING BUDGET APPS
This is where budget planning apps come in handy, like Goodbudget Budget Planner, a free download app which will let you see how much to save per month and track all your spending.
Setting up a wedding-only bank account will also aid in controlling your finances more easily and keep your outgoings separate to your day-to-day spending.
Try to make a list of absolutely everything you'll need for your wedding day, right down to the small details like dress alterations and buttonholes.

THE WEDDING EXCEL
A wedding excel  spreadsheet will help keep track of everything; create a column for roughly how much you want to spend on each thing, another for how much it actually ends up costing, a third for the deposit you pay for it and a fourth for how much you still owe.
If something ends up being cheaper than you had anticipated, don't be tempted just to fritter that money away; put the extra back in your wedding account, as you never know what other parts of your big day may end up costing a little extra.
Save some additional pennies where you can by enlisting the help of friends and family.
"We're incredibly lucky to have a creative family to call on and lots of willing pairs of hands to set up on the day," says Eve. "I wouldn't change a single thing about our wedding – big budget or not.
Stay on top of your wedding paperwork with our 6 easy wedmin hacks.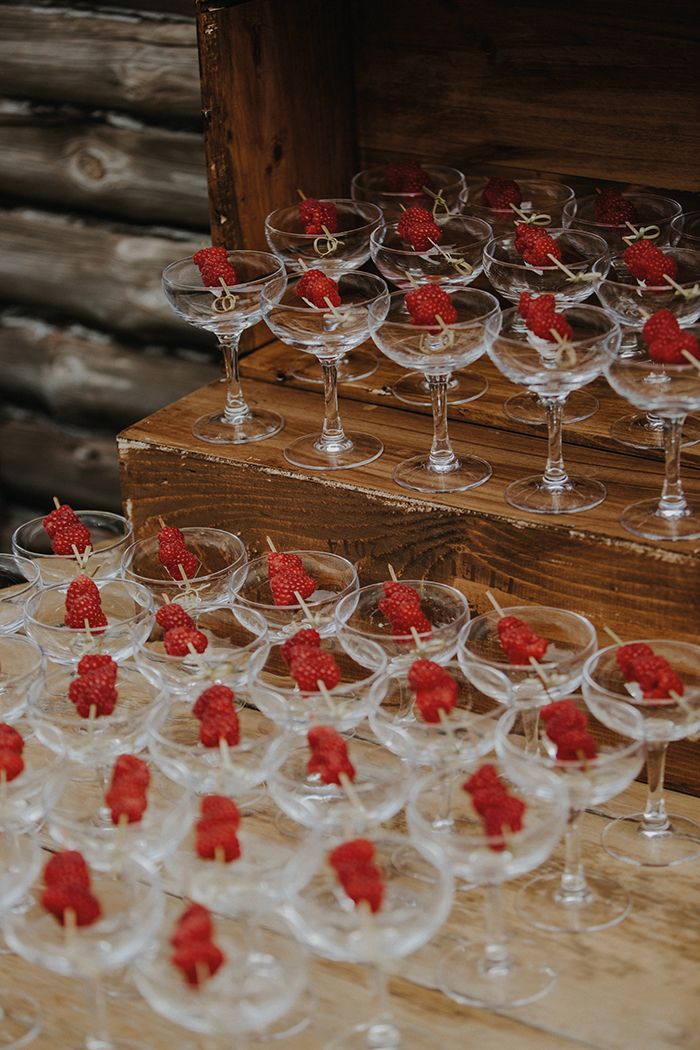 PLANNING AN ENGAGEMENT PARTY
If you've decided to give yourself a good chunk of time to plan your wedding and the prospect of spending the next couple of years mired in spreadsheets is making you blue, throw a low-key engagement party in the interim.
This is a great opportunity to bring both families and friend groups together to celebrate (although before you end up inviting everyone within a five-mile radius, take a minute and consider who you're likely to invite to your actual wedding. Engagement party attendees are likely to assume they'll be invited to the big day!).
An engagement party doesn't have to cost the earth. Research your venues, as a city centre location can end up costing so much more compared to a town hall, which can be transformed with decorations.
Pinterest has loads of purse-friendly DIY ideas and sites like Etsy and Ebay will give you plenty of cut-price stylish décor, like banners and balloons. Get creative to add personal yet inexpensive touch.
Party planning just got easier! Here's 12 engagement party ideas you'll love.
GOT A WEDDING PLANNING PROBLEM YOU NEED SOLVED?