Your guide to booking wedding transport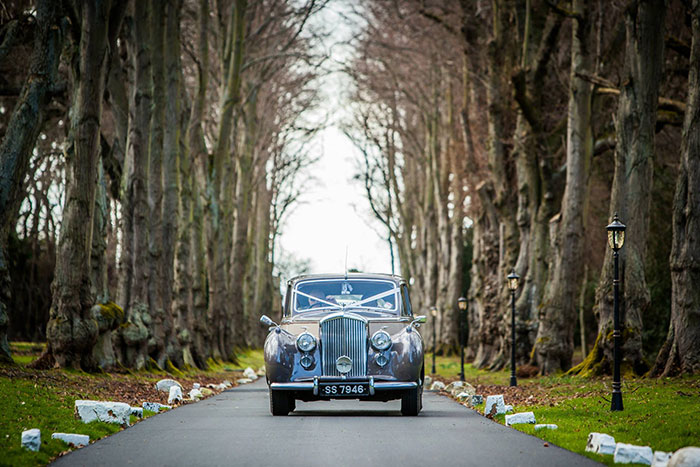 Hiring a glamorous car is more than just about arriving in style. It can provide you and your partner with precious moments alone, as well as looking amazing in photographs.
If you're looking to book with a wedding transport company, check our supplier listings and remember our top tips when you inquire.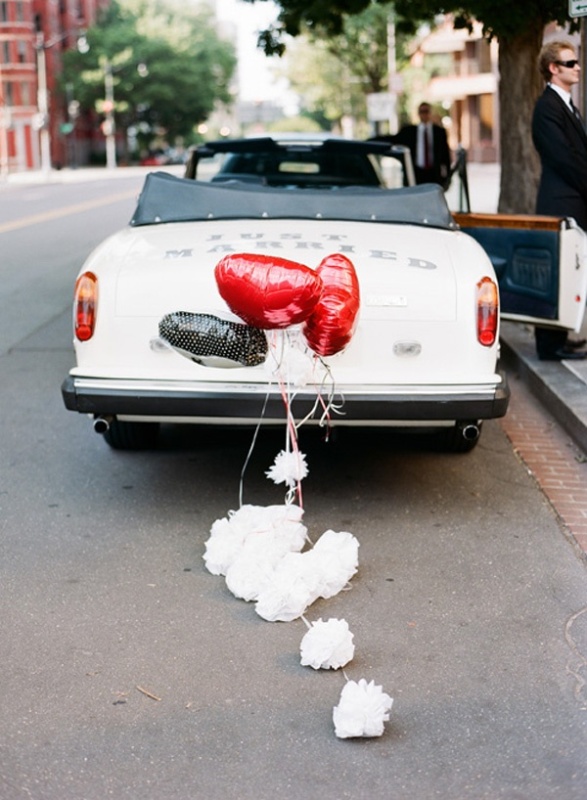 Book early
If you already have a particular car in mind, make sure you book it as soon as possible. Leaving booking until nearer the wedding date may result in you not getting the car you want.
Don't worry if you haven't finalised the time of your ceremony yet, as all the company needs to know at the initial booking stage is the date.
Ask about a ride-around service
Sometimes the bride needs a little break from the pressure to have a chat alone with her new husband. Some companies, such as Top Class Cars, value these precious moments by offering couples a ride-around service. This is where the chauffeur can take a short detour between your ceremony venue and reception to allow you a little extra time alone.
Check the pricing
Transport hire companies will hold a consultation with you to discuss your needs and will build a price based on your individual requirements. Some companies will fix their price based on mileage, while others will have a full day cost which could work out cheaper.
Enquire about availability
If you want the cars to be available for your party all day, make sure the company operates on a ˜one wedding a day' basis.
Plan ahead
You cannot predict how busy the roads will be on your big day and the last thing you want to do is show up late to your own wedding ceremony! To ensure you arrive on time, add an extra 20-30 minutes to your expected travel time.
If you're holding your ceremony at the weekend in a city centre venue, you need to remember how many other people will be on the roads, and factor this into your timing.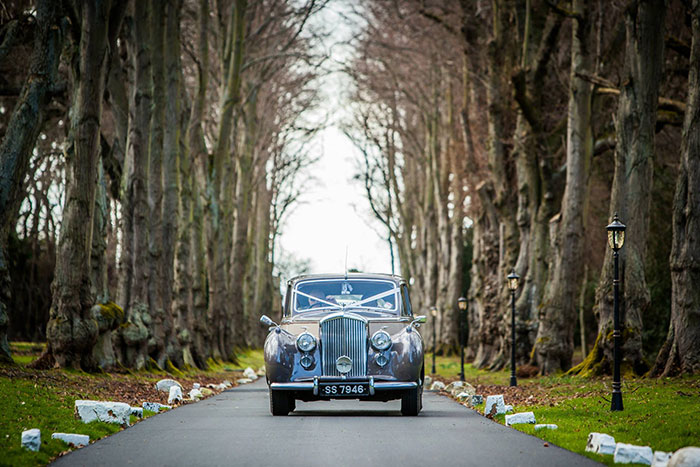 Check for a multi-car discount
If you've got a tight budget to stick to, it's always worth asking if there are discounts available for booking several vehicles " or if one car can be used for multiple journeys.
Be prepared for the journey
Ask about their stereo options " bring along a CD or iPod with a wedding day playlist to provide a soundtrack to your pre-wedding butterflies!
Choose your passengers
If you believe it's bad luck to see your partner before the ceremony, you'll need to organise separate transport.
The groom and best man traditionally travel together and will need to arrive first; ushers should also arrive before the bridal party too. Bridesmaids traditionally travel with the bride's mum, and the bride departs last and will travel with her father.
Of course, this is the conventional way of doing things and there's nothing wrong with breaking the rules!
Consider all-in-one wedding party transport
If you'd prefer, many brides now choose to ride with their entire wedding party to the venue. Mixing with the bridal party before the wedding can make for a relaxed atmosphere.
A limousine is an affordable and cost effective way of carrying up to seven people for the price of four," says George. If you've got a lot of bridesmaids then this will also cut down on the number of journeys you have to make, making it a time-effective option too.
For an unusual statement, why not consider travelling to your wedding in a vintage bus?
Make a statement
When considering which type of transport to arrive in, remember that snazzy vehicles can make a rather good photo prop.
After you've tied the knot, you could have your first photos as man and wife sitting in the sumptuous back seats of a vintage vehicle. And what could be more iconic than the image of the newlyweds driving off into the sunset, ˜just married' tins trailing?
Sure, it costs a bit extra to hire something fancy, but the images will definitely make it worthwhile.