Wedding Transport FAQS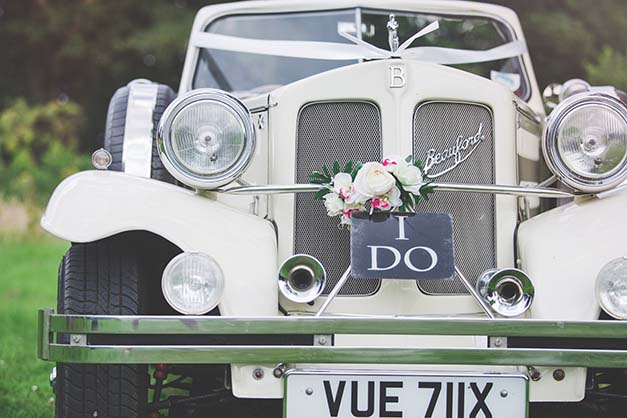 Stuck on wedding transport? We answer your burning questions but we'll give you a cheeky sneak peek to get you started with your transport planning!
Where should I begin?
First of all: research companies. The listings in our magazine and online at are a helpful starting point, and most companies will give an indication on their websites of the types of cars they have.
All car companies strongly recommend that you visit their showroom and check the cars out for yourself, so you can have a look (and a seat) inside the vehicles. Larger wedding fairs usually have several transport exhibitors too, which is a great way to browse a few at once.
Can I afford cars on my budget?
Companies usually have a large fleet of vehicles at a range of price points, sometimes offering discounts depending on the time of the week (or season), or through recommendations from friends and family. There are clever ways to get more for your money.
"Cars can do double runs," explains Emma Bruce of Bruce Wedding Cars. "A lot of people think they need four cars when they only need two."
What style should I get?
"Sometimes we get couples in who wanted a vintage car but end up getting a modern car and vice versa," says Alex Henderson of Rosebine Cars. It's a hard decision, but think of the theme of your wedding: is it romantic and whimsical or sleek and glam?
Incorporating your cars into the overall concept will help narrow your options down. No matter the style, the car company will usually include ribbons and decorations in the overall price " you just have to let them know what colour.