Newlyweds dazzle Glasgow in a diamond-covered Rolls Royce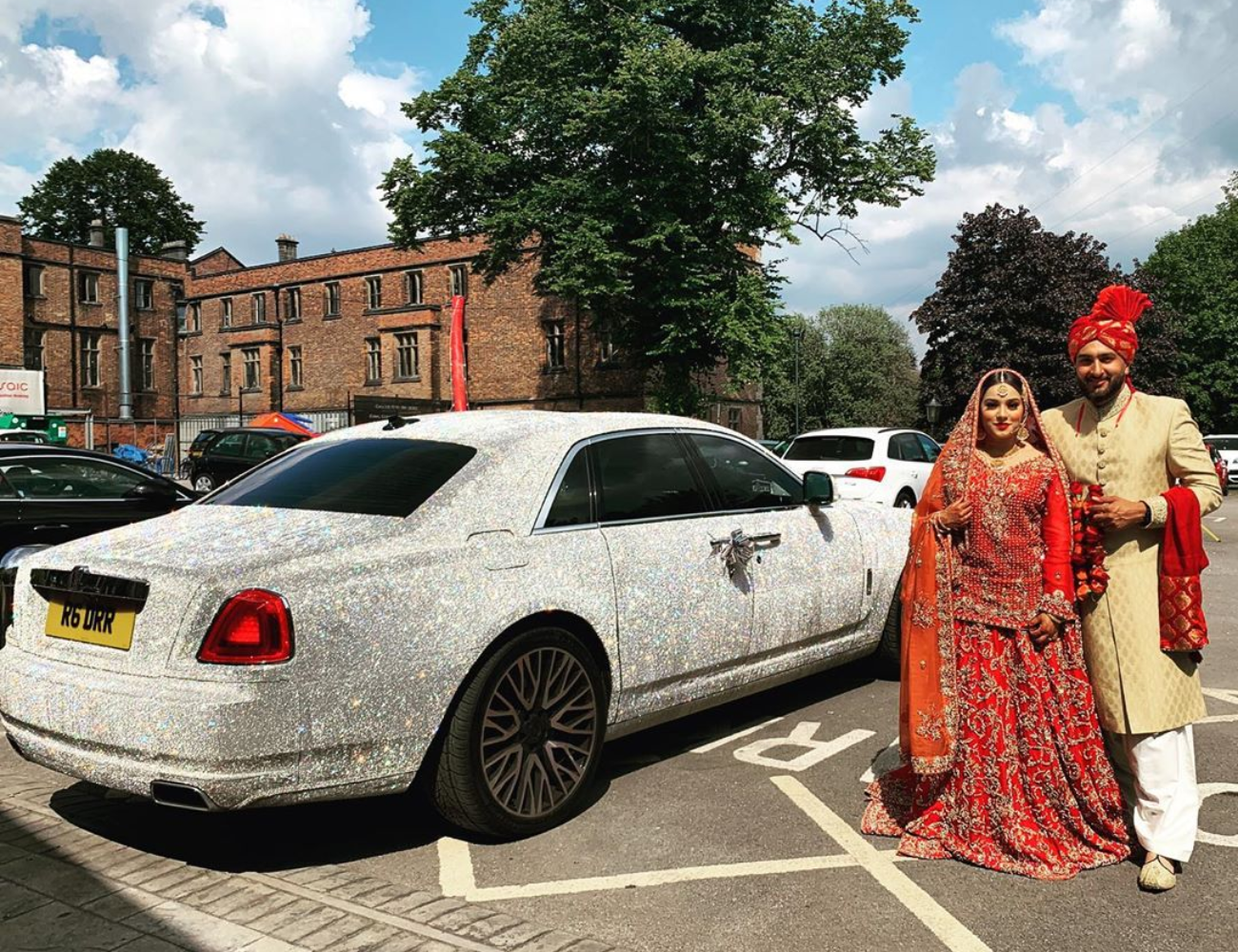 Newlyweds Zen and Iman Raza dazzled the streets of Glasgow on Sunday afternoon, cruising through in a Rolls Royce adorned with four million Swarvoski crystals and boasting an eye-watering price tag over £250,000.
Snaps of the Rolls circulated social media as Glaswegian's shared their awe of the magnificent car.
Glasgow native Zen, 24, rented the vehicle from Diamonds Rolls Royce to travel to his Manchester wedding.
With a starting rental cost of £350 a steal, this luxurious ride is a sure fire way of letting everyone know that it's your big day.
Find your own wedding transport in our online directory