The 7 Essential Tips for Picking Your Videograper
1. IT'LL GIVE YOU THE FULLER PICTURE We live in an age of content streaming, watching more video clips than we ever have before. And yet we still hear some couples ask why they need a film if they've already got a photographer documenting their day. As John Lamont of FairyTale Productions explains, motion footage […]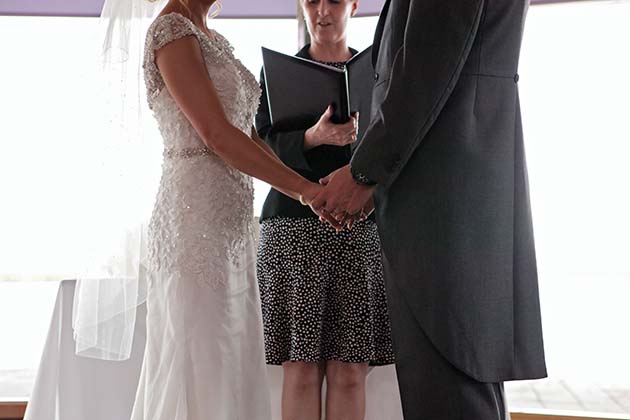 1. IT'LL GIVE YOU THE FULLER PICTURE
We live in an age of content streaming, watching more video clips than we ever have before. And yet we still hear some couples ask why they need a film if they've already got a photographer documenting their day.
As John Lamont of FairyTale Productions explains, motion footage of your wedding will round out the picture. "It's the only way you will hear the vows and Dad talking about his daughter in the speeches, and it's the only way you'll see your first dance," he says.
2. IT'S NOT CRAZY EXPENSIVE
Cost will of course be a concern for anyone trying to stick to a budget, and you may be reluctant to shell out when you've already spent more than you originally intended.
That said, most film companies are flexible and offer a range of packages to match the needs of different couples. If you can't afford to splash out on a full day's coverage, for example, some filmmakers will be happy to film a portion of the day for a lower cost.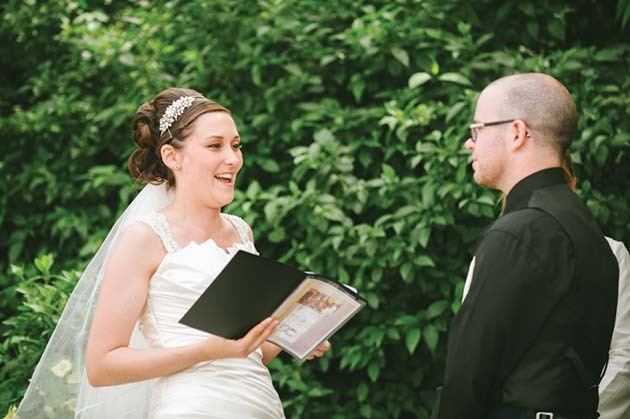 3. RESEARCH IS PARAMOUNT
It's imperative that budding film stars know what they want before they put pen to paper on a contract. Not only because each filmmaker will have their own distinct style, but because it's important that you actually like them.
Once you've found someone whose work you like, meet up with them to have a chat about your wedding. "The benefit of meeting is that it builds a relationship between myself and the couple," says Geoff from Watch The Birdie. "If they've met me and we have a rapport, the couple can tell me what they want filmed " which guests and moments [are most important to them] " and then on the day we can have a bit of a laugh!"
4. DON'T BE AFRAID TO GET CREATIVE
There are a lot of options when it comes to deciding how you want your film to turn out. And having the courage to ask and let your imagination run wild can make a huge difference to the final product.
5. CONSIDER THE ADDED EXTRAS
A lot of filmmakers still provide DVDs and Blu-Rays because couples like to have them as keepsakes, but a much more popular option now is to receive a USB stick that can be plugged directly into your laptop or TV, making things much more convenient for sharing your fabulous film with family and friends!
If you've got overseas guests who can't attend, you could even have your wedding streamed live so that they can feel like they're there!
When American couple LeAnn and Tom from Toledo, Ohio ran off to Scotland to elope, they asked Weddings Live to film their Comlongon Castle celebrations and stream them online. "Our family and friends even held parties at their own homes so everyone was able to get together to celebrate and watch the wedding online," smiles LeAnn.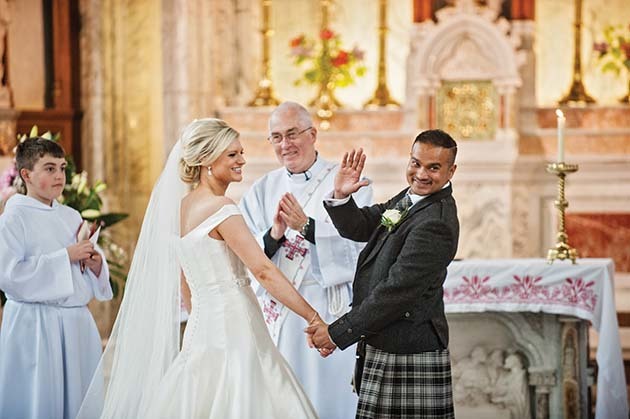 6. BE PATIENT
So that's it, the big day is done, the last slice of cake eaten and the confetti all swept up. While you enjoy the delights of the honeymoon, spare a thought for your filmmaker in their editing suite!
While you might be desperate to see how you look on the screen, editing can vary depending on what has been requested of the film. On average, companies aim for between six and eight weeks for delivery of the final product. And as Mike explains, this part of the process is crucial.
"In the out-of-peak season, we're normally between four to six weeks, but usually we say six to eight," he says. "Sometimes we can be pushed to 12 weeks but you never want to rush post-production. It's vital that it's done properly because if not, it'll look like it's been rushed."
7. HAVE FUN
There can be a lot to think about ahead of the big day and when it dawns, your main priority should be to enjoy yourself and soak up every single moment without distraction.
You might think that it'll be hard to relax with the cameras on you, but trust us " you will barely notice your photographer or filmmaker, other than during those key moments when a little bit of guest interaction is required.