"Why should we hire a wedding videographer?"
Why bother with a wedding film? Euan L Davidson discovers the benefits of committing your big day to the big screen.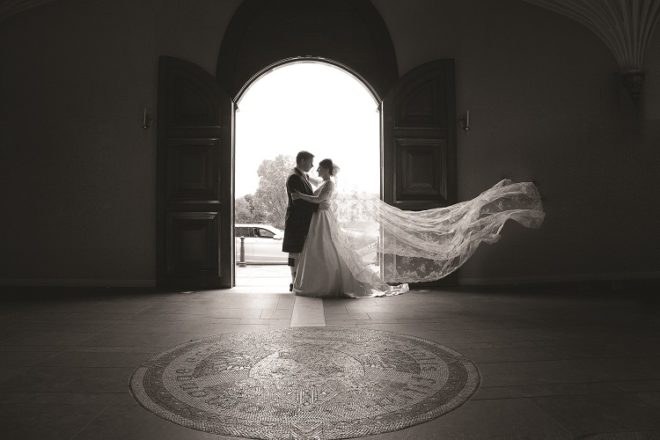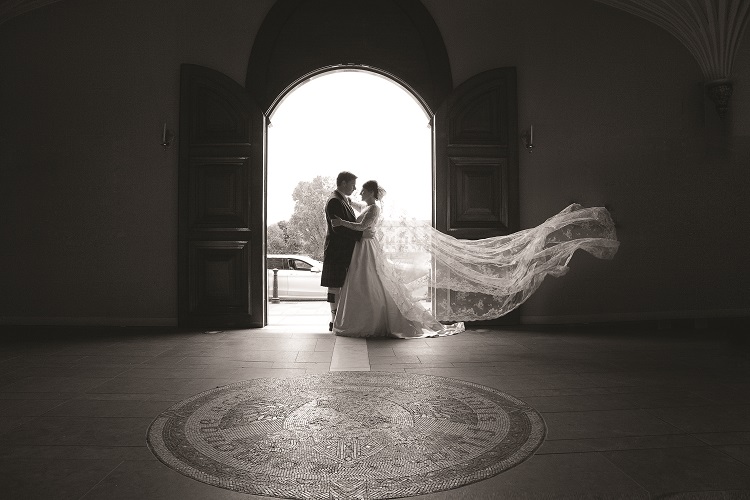 Why have your wedding filmed? Euan L Davidson discovers the benefits of committing your big day to the big screen.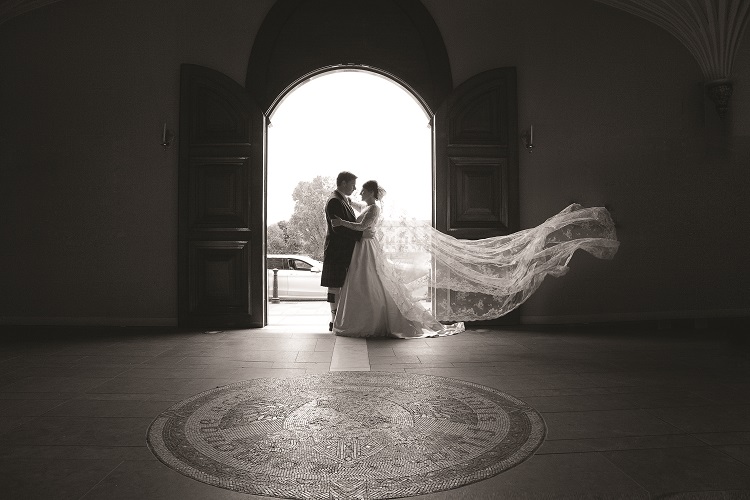 ALL IMAGES | John Hendry Photography
A clumsily placed brogue tramples silk, and the inconveniently placed swimming pool (there's always " inexplicably " a pool) looms larger than it did when nobody was near it. The minister suddenly wears a Munch-esque gaze of horror, the guests on baited breath as the bride stumbles in slow motion through the outdoor altar and into the water. It's a day ruined, but it's £250 in the bank for the filmmaker, with Harry Hill's narration completing the scene for terrestrial television.
When one thinks of a wedding film, there might be trepidation. You've seen it a million times if you've seen it once; ˜hilarious' wedding bloopers, caught on celluloid and backed up on a computer, an eternal monument to a moment got wrong. However, more and more couples are holding on to wedding films for the right reasons. In a visual-obsessed world that demands increasingly better cameras, you can sit and watch your happiest moments in glorious HD.
Whether it's arty, film noir angles or a standard capture of the ceremony and dancing at the reception, wedding films have moved on from You've Been Framed fodder to something much more substantial. The blurry days of home video are over.
A CUT ABOVE
You might recall stifling a yawn while watching a relative's bum-clenchingly long wedding video as a child, but the contemporary filmmaker likes to flex some creative muscle to create a film that's a joy for anyone to watch (the number of wedding film clips shared on Facebook is testament to this).
"Wedding films offer the filmmaker all sorts of artistic opportunities", says Neil McGregor-Woodhams of Grand Gesture Wedding Films. "We use a number of techniques to try to make our films look and feel more cinematic. We also use digital cameras and lenses that allow us to shoot with a very shallow depth of field, which can give the footage a filmic quality. The use of music over some parts of the film is something that we use to bring out the emotions of the images on screen and gives the filmmaker a whole new layer to be creative with in the editing room."
All of the wedding film companies I spoke to said that the finished works are collaborative, from editing techniques down to the music " so whether it's elegance, soft fades and a string quartet or star wipes and Metallica, you're covered.
There's also good news for the bridesmaids and best men, as the reception speeches can be given permanence by kind lighting and angles, picking up every ounce of scripted comedy genius, or indeed a more profound retelling of important stories.
"The speeches are the most vivid memories," James of Strawberry Wedding Films tells me. "Yes, some are funny and on the other hand some are sad, but you get this nice insight into people's lives and as a filmmaker it's great hearing so many stories."
There's plenty of scope to add extra features to your film to personalise it further. Wedding guests can record messages for you, in addition to footage of the ceremony itself. For the benefit of family and friends who aren't able to make the ceremony, there's always the option of a before wedding interview, recapping the story of how you and your other half got together.
If you'd prefer to take a more light-hearted approach, Matt Crofts of Next Scene Films confirms an excellent addition to any film package.
"We provide an outtakes section for the happy couple if they wish, with funny moments of their day," he says. "Lots of couples have loved this."
QUALITY CONTROL
Opportunities for comedy aside, filmmakers can face challenges: equipment failure, bad lighting (a problem generally faced in older churches), leaving enough time to set up before the arrival of the bride and " how to put this delicately " more refreshed guests playing up to the cameras.
However, as Matt from Next Scene Films reassures: "a filmmaker who is well planned doesn't run in to too many issues on the day that can't be amended in editing." This means, then, that it's important to go for the best. Be thorough when researching potential filmmakers: check out their portfolios, look for reviews and if possible, meet them in person before you book.
Yes, a film can be expensive, but you're paying for experience and talent; the last thing you want is grainy footage that could've come courtesy of a friend's smartphone. And forget all notions of a man dripping with sweat, heaving an unwieldy camera and thrusting a furry boom mic in your face.
Modern cameras are compact, and the inconveniences are minimal; with companies bringing overhead mics or using microphones attached to the cameras themselves, there's rarely a need for the intrusion of attaching radio mics to guests, the master of ceremonies or the couple.
Booking a wedding film is a decision that you won't regret!