Barry Talks… Wedding Films
Originally, we weren't going to have a wedding filmmaker for our big day. You've probably heard a few people say that a wedding film is something they consider near the end of the planning process " maybe that's just because us Scots don't like to hear our own voices on film! Our decision changed because […]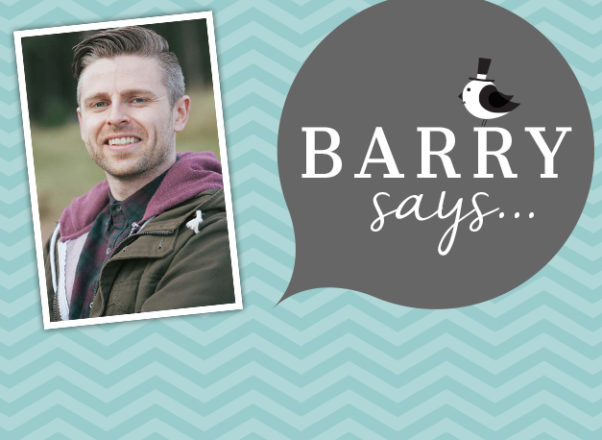 Originally, we weren't going to have a wedding filmmaker for our big day.
You've probably heard a few people say that a wedding film is something they consider near the end of the planning process " maybe that's just because us Scots don't like to hear our own voices on film!
Our decision changed because we spoke to a friend who chose not to have a wedding film made of their day, and it was one of their biggest regrets. If there's something I don't want to feel after our day is over, it's regret, so we've taken the plunge and booked one.
I'm so happy that we've now booked Erin Rose Films.
CAPTURE THE MOMENTS
A good resource to use if you're stuck as to who to pick as your videographer is your photographer.
Ours " Emma Lawson Photography " has worked with Erin Rose Films on several occasions. It's reassuring to know that they can work together well, so maybe ask your photographer if they have any recommendations.
Ali and Andrew from Erin Rose Films will be with us for all the important parts of the day, starting with the bridal preparations as Polly and the girls get ready.
My groomsmen and I will get in front of the lens when we arrive at the venue.
From then on they will be capturing all of our guests arriving, the service, reception and speeches, right through to the first dance and hopefully sneakily catching some of our guests throwing some shapes!
YOU'VE BEEN FRAMED!
If I'm honest, I am a little apprehensive about being caught on camera! Film can be unforgiving so I think it's natural to be a little nervous about it.
Polly and I are both a little worried about being caught in a You've Been Framed! kind of moment where we fall flat on our face, or I mess my speech up.
Having that film in our hands will be the best moment of it all. The knowledge that our special day has been preserved forever to watch whenever we please will be a really satisfying feeling.
Erin Rose Films – See an example of their gorgeous work below…