7 reasons why you should hire a wedding filmmaker
Having a wedding filmmaker present at your big day could be one of your most valued decisions. Â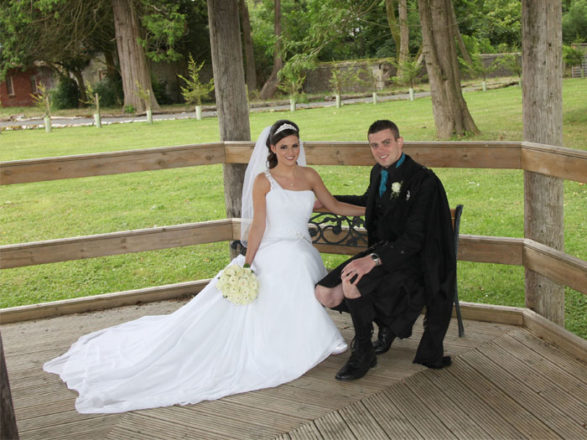 Having a wedding filmmaker present at your big day could be one of your most valued decisions.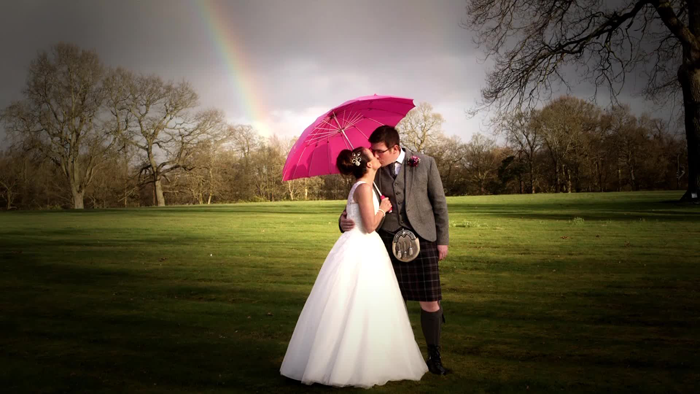 1. They capture those special moments that live on forever
A good wedding filmmaker comes down to being able to become part of the wedding day. They anticipate the action at the wedding and look for the special moments that will never happen again.
StrangeWorx Wedding Films' James Strange recalls two of his favourite shots, both captured spontaneously. One occurred when a rainbow appeared at the window.
The other shot was taken just as the bride emerged with her dress on. At that moment, her dad came into the room and saw her for the first time. They were both fighting back the tears.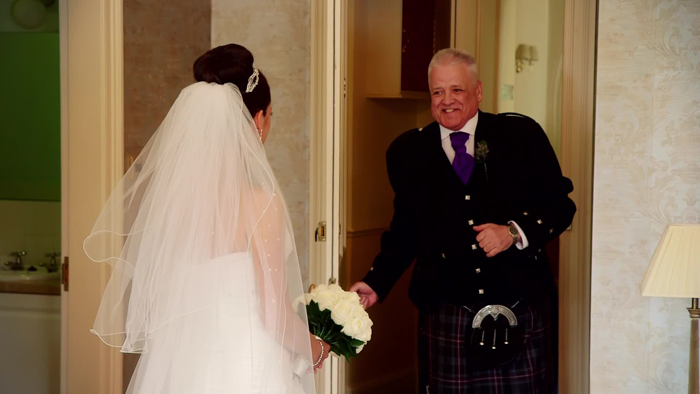 2. They have extensive training and expertise
Creative Director of Solar Weddings Philip Mallon explains that the more weddings you work on, the better you get at naturally spotting when those special moments are going to occur.
Not only are these instincts important, but extensive training and expertise also plays a very large part in a wedding videographers skills.
3. Your shots will be edited professionally
A videographer can shoot professionally, but they also extensively edit those shots into a fantastic end product which evokes all the emotion of the wedding day itself.
Only a professional videographer will be able to offer you this service, so make sure you choose wisely and research your choices extensively.
We don't recommend you get an amateur filmmaker to do it if you want a truly special film at the end.
4. It allows you to relax and plan appropriately
Pre-wedding preparation is very important to ensuring everything you want is captured on film. Having a chat with your videographer in the week before is assurance that anything that you have missed on the day will get caught elsewhere. Make sure you stay in constant communication with your wedding filmmaker, just as you would with your other wedding suppliers.
5. They are perfect for planning surprises with
If you're springing a fantastic surprise be sure to tell your videographer " they'll keep it a secret. When Martin Tierney surprised new wife Julie Ann during their first dance, it was caught on camera by TRMedia Wedding Films. If the couple hadn't booked a filmmaker, then they wouldn't have had the extremely special footage of Julie Ann's reaction when she heard her husband's voice as they took to the floor for their first dance.
Martin told Tony, their filmmaker, that the surprise would be happening so that he could be poised with the camera.  A few people had taken videos on their mobile phones but the professional video remained a special memory for the couple.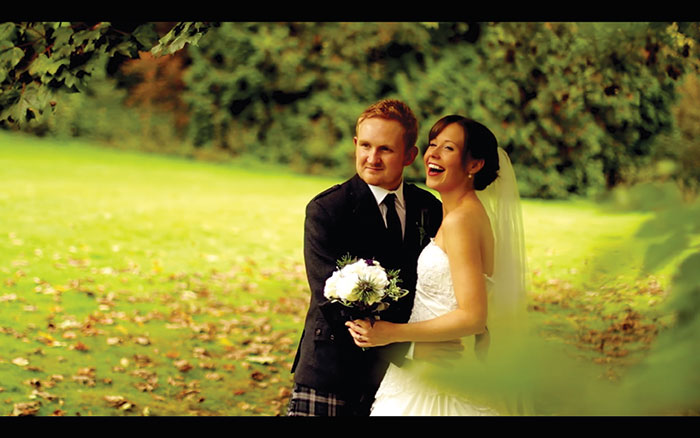 6. They can offer extra services
Make the most of your videographer and ask about extra services: a video guest book or even a marryoake are great ways to make sure that all of your guests have their moment on camera.
"We set up a room in the hotel and go through our process with the bride and groom well before the wedding so that guests are fully aware that we're going to capture messages," says Dominic Reynolds, Managing Director of Reflections Video.
"Some of the messages we've recorded in the past have been hilarious. Others have been very heartfelt from parents, grandparents and friends. When loved ones are gone this is a way of keeping them alive forever."
7. You can often take advantage of a second shooter
If you're having a big wedding then it could be a good idea to have a second shooter. This means that the videographers can cover more ground, especially handy if you're having different activities spread across the venue during the day. "Of course having a second cameraman always allows more to be captured," says Philip Mallon.
"One can go with the couple to a photshoot away from the venue whilst one stays and continues to capture the moment the couple will miss."