Your ceremony, your way
Humanist Society Scotland reveal how to focus on the important things in your ceremony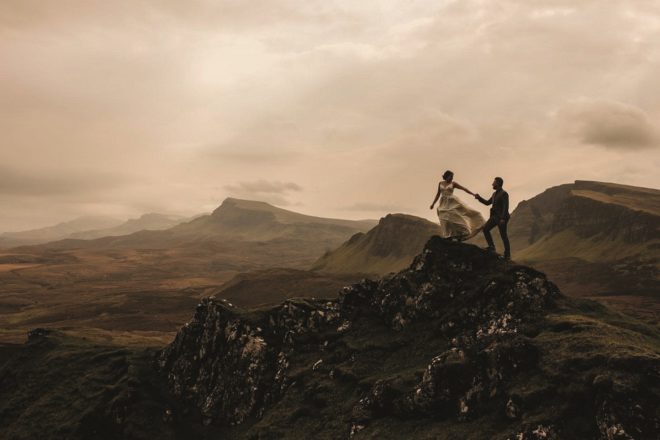 Here's a cool thought: nobody in the world has a relationship quite like yours. Every couple getting married is completely different – so doesn't it make sense for your ceremony to reflect that?
It's something Humanist Society Scotland always has in mind.
Its creative and thoughtful celebrants know that your relationship is unique, and that you'll want to focus on what's important to you in your ceremony.
They'll go the extra mile to create a ceremony that is personal and fitting for you, wherever and however you choose to celebrate your love.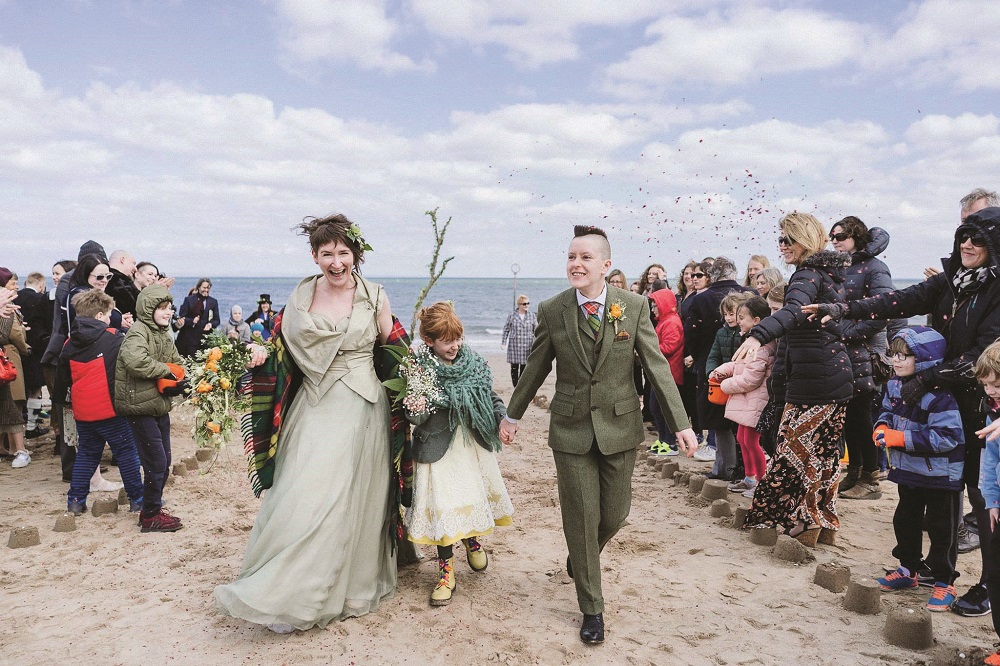 IMAGE | Inga from Glitter & Twigs
TELLING YOUR STORY
Whether you're planning a big or small wedding, there are lots of ways to make your ceremony meaningful.
Perhaps you want to involve friends and family (or maybe a pet!); pay thoughtful tribute to a loved one who has passed away; exchange vows in a place that is special to you both; or share memories that will make everyone smile.
Your Humanist Society Scotland celebrant will have lots of suggestions and ideas to help you create a ceremony around your priorities.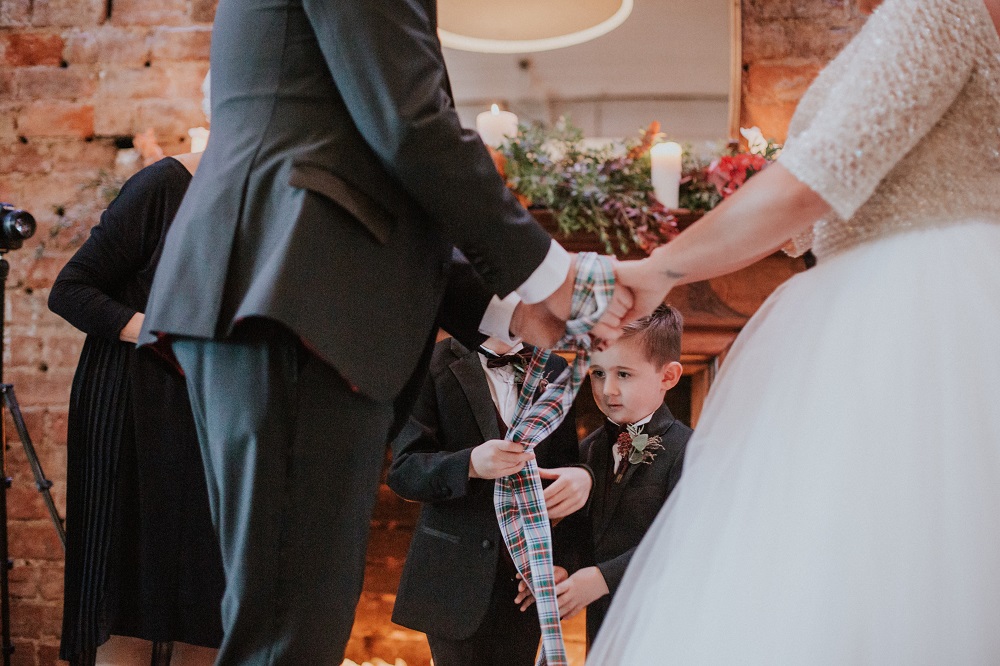 IMAGE | In The Name of Love Photography
MAKING IT PERSONAL
You can incorporate symbolic gestures others can join in with (think a family handfasting or a Mexican hug), or include music or a reading that reminds you of a person or fond memory.
You could also incorporate something a bit different like a sand ceremony, where you'll use different layers of sand to symbolise people or sand from different places important to your relationship to create a wonderful memento of your day.
Having a smaller ceremony or eloping? If your family or friends know your plans and you'd like to include those who can't be there in person, ask them to write letters, keep them sealed and then read them at your ceremony.
Handfasting ribbons made from clothing (ties or scarves, for example) can serve as a tactile reminder of those that aren't there, whilst an oathing stone picked up from home or a favourite trip away can be a meaningful reminder of a place that's important to you.
Whatever it is that's important for you to include in your day, your Humanist Society Scotland celebrant will chat you through lots of options to make sure it's part of your ceremony in a fitting and personal way.
and start planning your perfect ceremony!