One easy decision! Organising your ceremony with Humanist Society Scotland
The most important part of your wedding can also be the most straightforward to organise!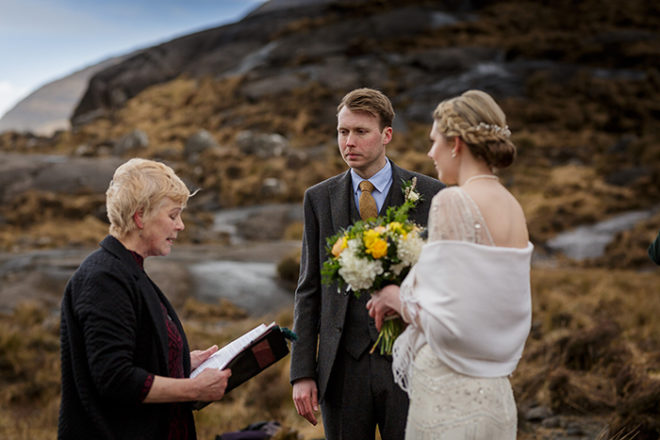 The most important part of your wedding – your ceremony – can also be the most straightforward to organise, thanks to Humanist Society Scotland!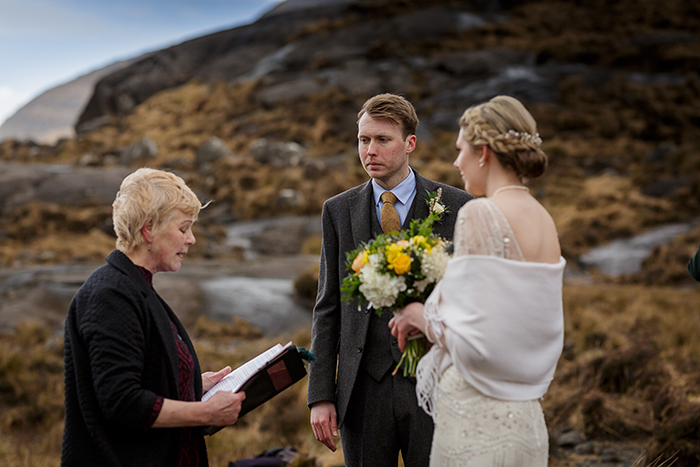 IMAGE | Lynne Kennedy Photography
Package deal or DIY blank canvas venue, band or DJ, buffet or sit-down meal – there are so many decisions to make when planning your wedding. Here's one that's really simple: finding your celebrant.
Humanist Society Scotland is the most trusted provider of Humanist ceremonies in Scotland, and the only one with celebrants permanently authorised to conduct Humanist weddings.
Book one of the 100+ Humanist Society Scotland celebrants across the country and you can relax knowing you're in safe hands. All undergo extensive training and on going professional development, so whether they've conducted five ceremonies or 500, you can rest assured they'll create a perfect ceremony that's just right for you.

(Almost) all the Humanist Society Scotland celebrants together!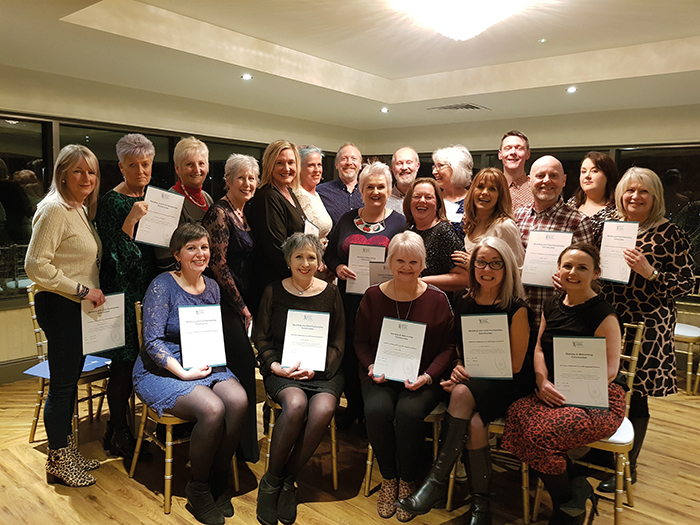 Your ceremony – your way!
No idea where to start? It's super easy. Just visit Humanist Society Scotland's website, where you can find out all about each celebrant and choose someone that suits the style of ceremony you've got in mind.
They'll have a chat with you both to find out more about you, and make sure your ceremony is as personal as possible. They may also set you some wedding homework, like thinking about the top three things you love about each other (aww!).

Your celebrant will also give you lots of options and ideas for elements you might want to include in your ceremony; they can talk you through personalising or writing your own vows, including or creating symbolic gestures, and options for readings or music. If you already know what you want to include, they'll chat with you about how to make the elements of your ceremony fit together perfectly, and offer ideas for options you might not have thought of.
At each step of the way your celebrant will make sure you're happy with your ceremony and that it's a true reflection of you as a couple. That may mean writing everything from scratch, or incorporating phrases and ideas that you know and love – it's up to you!
t. 0131 281 0880 | e. ceremonies@humanism.scot