Humanist Society Scotland clinches award at first Proud Scotland Awards
The organisation was honoured for its work in inclusive weddings.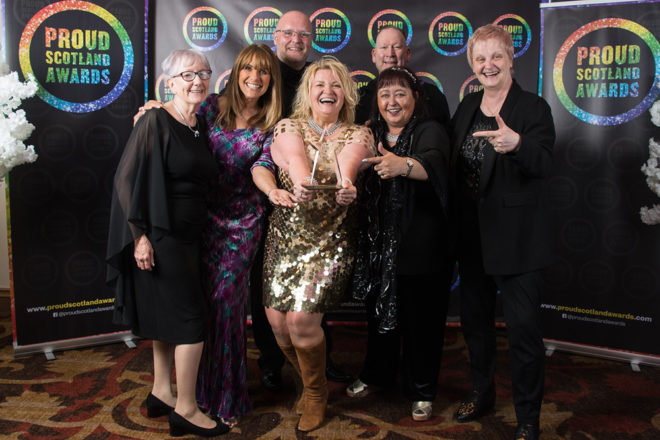 Humanist Society Scotland was among the winners at the first Proud Scotland Awards on Saturday.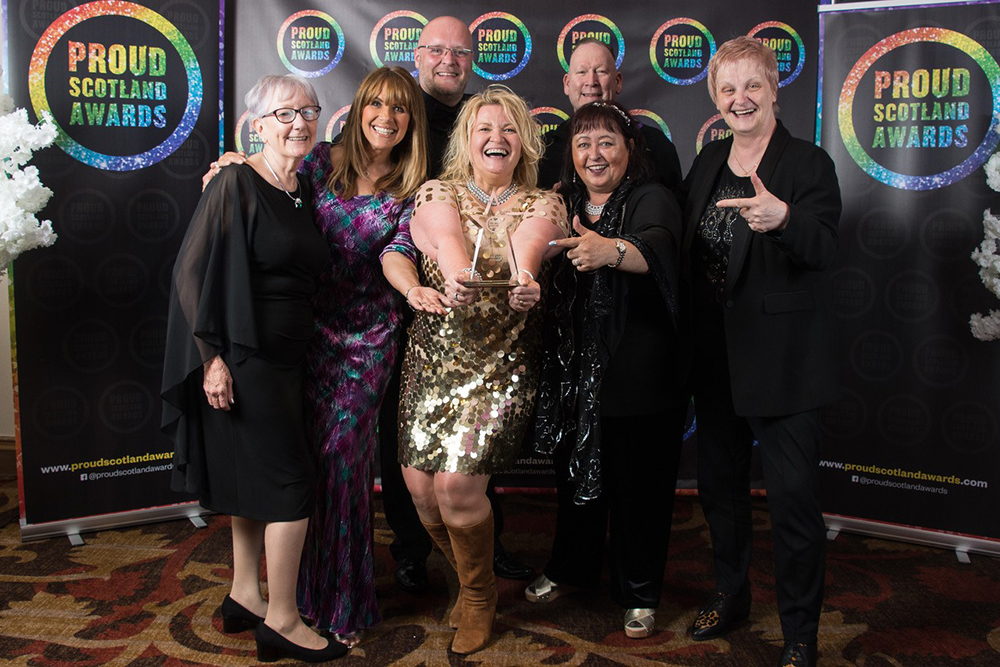 Six celebrants attended the glittering ceremony at Glasgow's Hilton Hotel to celebrate the LGBTQ+ community by recognising the outstanding work and commitment of individuals and organisations.
The awards are designed to honour those who stand up for diversity and equality.
The Humanist Society Scotland scooped the wedding award with the celebrants in attendance representing over 130 celebrants, staff and members of Humanist Society Scotland.
Chair of the Board, celebrant and a winner in her own right in the Inspiration category, Maggie Kinloch, said, "Between us all we conduct a huge number of weddings each year.
We marry people of all genders, to other people of all genders! We do it in joy, in commitment to equality and in the name of love. We do it as part of our lives as Humanists.
Humanist Society Scotland was very involved in the drafting of the Equal Marriage legislation – our fellow celebrant Ross Wright was a key player in that.
So thank you Proud Scotland Awards for honouring Humanist Society Scotland in declaring us the winners of the Wedding category. Our work matters so much to our charity.
Your recognition of our work for and with the LGBTI+ community means the world. You can be sure we love what we do, and we are going to keep right on doing it! Mighty proud we are too!"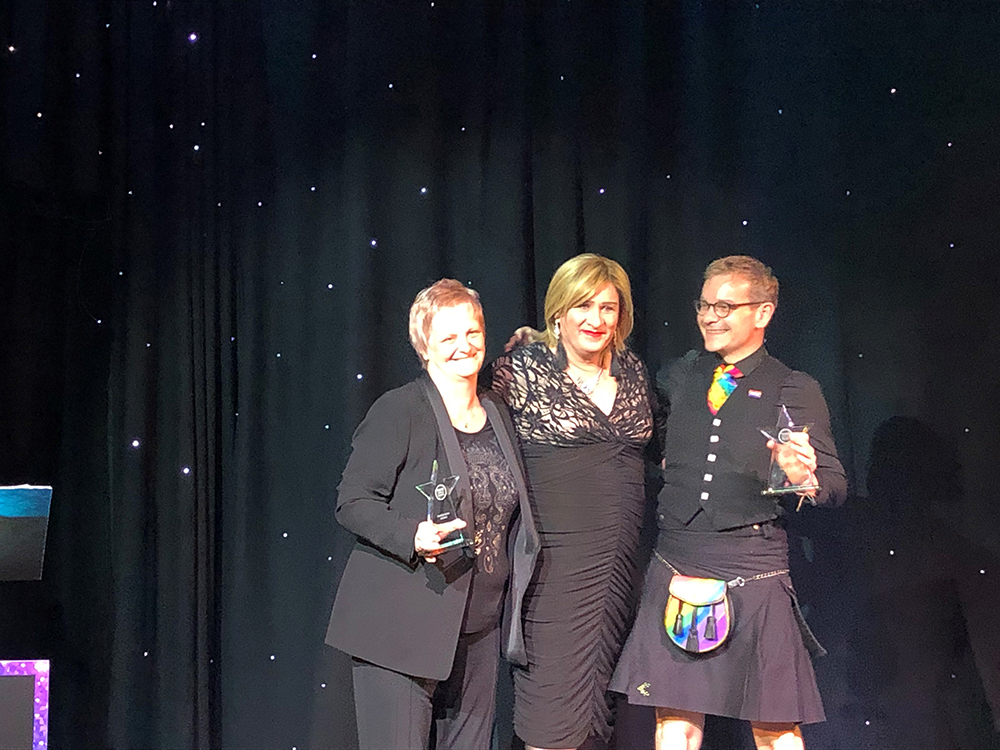 Fellow celebrant Carol Knight was also at the awards.
She said, "It was a lively night celebrating diversity and individuality in all its glorious forms. The most important part of all our ceremonies is love, respect and dignity."
ARE YOU PLANNING A HUMANIST WEDDING CEREMONY?