How to write meaningful, personal wedding vows
Writing personal vows will confirm exactly why you're marrying the love of your life. Sometimes all of the organising and planning of a wedding leaves you no time to reflect, says Paula Wilkinson, celebrant at Fuze Ceremonies.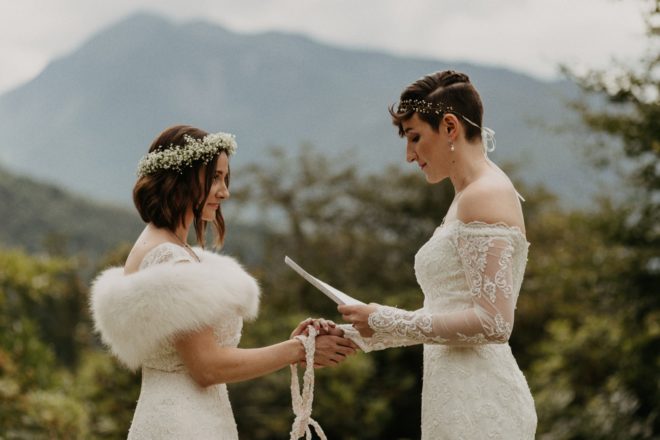 Gone are the days when couples and guests would simply endure a boring wedding ceremony in order to reach the fun part.
Now, the ceremony gets the party started and with Humanist ceremonies being all about the couples' personalities, is there a wonder that there has been a massive increase in Humanist wedding ceremonies in Scotland?
One main reason that couples opt for a Humanist ceremony is because they want to inject their own personalities into their wedding day, and that includes writing personal vows.
We've answered some of your frequently asked questions about writing personalised wedding vows…
[LEAD IMAGE | Wonderful and Strange Photography]
Q. WHAT EXACTLY ARE PERSONAL VOWS?
A. The content of personal vows vary massively from couple to couple, but they generally include elements of deep meaning and romance balanced with humour.
We like to think of personal vows as modern day love letters! It's about sharing meaningful and significant words with the person you love.
Q. ARE PERSONAL VOWS LEGALLY BINDING?
A. Humanist ceremonies are legally binding here in Scotland. There are two vow sections within a ceremony – legal vows and personal vows.
Legal vows are an essential part of the ceremony where couples 'repeat after me' and exchange rings, and personal vows are optional but something we think every couple should do.
Q. DO WE HAVE TO READ OUR VOWS OUT LOUD?
A. While most couples like to read their vows to each other, this is definitely not compulsory and if you're feeling anxious about it, then your celebrant will happily recite your vows for you.
Q. DO WE HAVE TO WRITE OUR OWN VOWS?
A. If the prospect of writing and then reading something so intimate and personal to your partner in front of everyone you know brings you out in a cold sweat, don't worry!
Many couples choose to write a set of promises which your celebrant will read on your behalf. Alternatively, you could write your vows and seal them in a love letter, exchanging them during the ceremony.
Your celebrant will explain what's happening to your guests and that you'll read them privately when you're alone.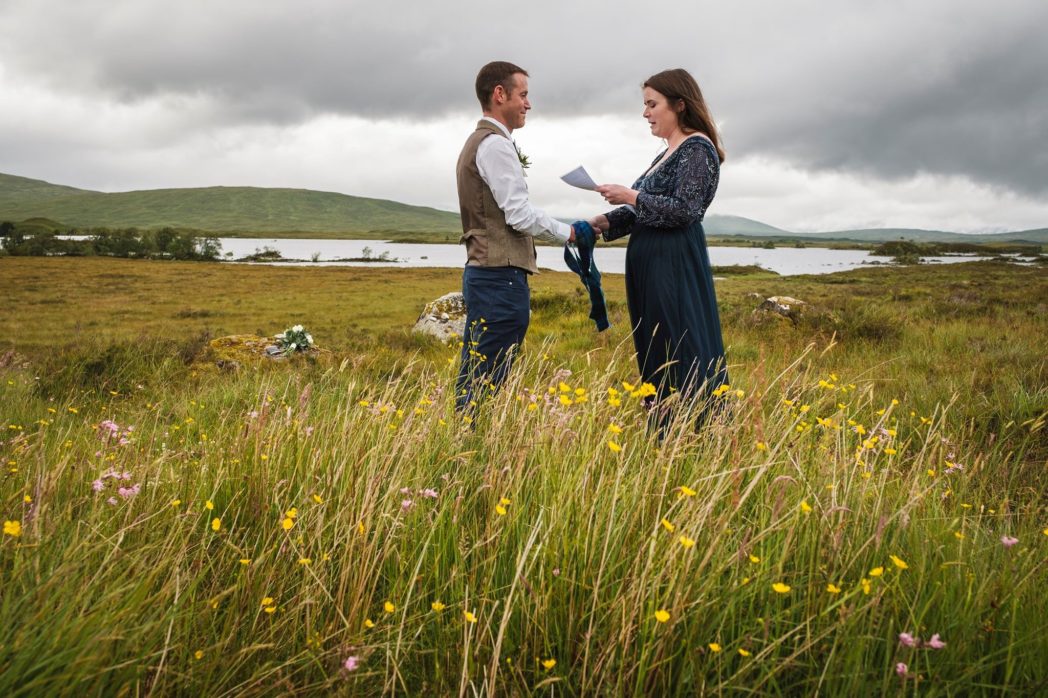 IMAGE | Silver Photography
~ Paula's top tips to writing your own personal wedding vows ~
KEEP IT A SECRET | Don't tell each other what you're planning to say until the big day. Think of it like the wedding gift to each other that money could never buy.
AGREE ON LENGTH | You don't want to get into the embarrassing situation where one of you reads a 2000 word love-a-thon while the other coughs out two sentences! Agree on an approximate word count.
AGREE ON TONE | If one set of vows reads like something out of a Michael Mcintyre routine and the other is more akin to a Jane Austen novel, things will feel unbalanced.
PLAN AHEAD | Don't leave it until the last minute. Try to finish them about four weeks before your wedding day. This gives you time to think about what you want to say, and the luxury of rehearsal time in front of the mirror!
Find a wedding celebrant that you click with by contacting Fuze Ceremonies
Visit the Fuze Ceremonies website | t. 0800 0148237 | e. info@fuzeceremonies.co.uk