Create a ceremony that really reflects your relationship with independent celebrant, Rachel Cheer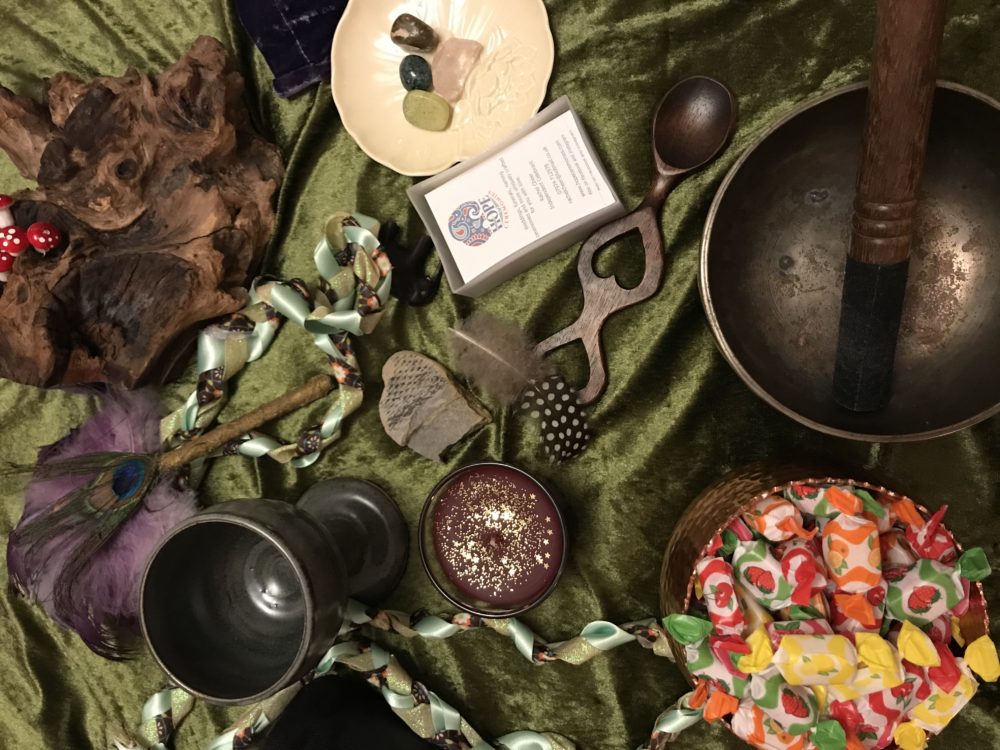 1. How would you describe what kind of celebrant you are Rachel?
Simply put, as an independent celebrant, I don't have to follow any rules. The ceremonies I create are only limited by the imaginations of those creating them.
I am creative, empathic and intuitive, and allow the couple to feel confident that their ceremony will be just what they want and that they will safe and supported throughout my time working with them.
My philosophy is that couples must be allowed to invoke whatever spirituality they have personally, whether they believe in God, Mother Nature, a higher force, the wisdom of our ancestors or nothing at all.
We can create a spiritual but non-religious ceremony brimmed full of meaning, and as unique as the couple are, but with no doctrine to adhere to.
2. What kind of couple would want you to conduct their ceremony?
I will appeal to couples who are creative, looking for something a little different or a more unusual setting.
If you want to get married during a full moon in a stone circle or at sunrise on the beach, then I am certainly the celebrant to help you with that!
3. How would you work with a couple on their ceremony?
My first job is getting to know the couple, and understanding their love story. It's from this that the shape and style of the ceremony will emerge.
It's important for me to understand what ideas and requirements they have about life and love. The ceremony must be a true reflection of their energies and absolutely tailored to them as a couple.
I ask the couple to answer a list of questions separately but no conferring about the answers! These answers will form the style and shape of the 'love story' aspect of the ceremony.
Your wedding ceremony is a sacred space. I work hard to ensure that everyone present feels separated from the everyday and is mentally and physically present in the moment.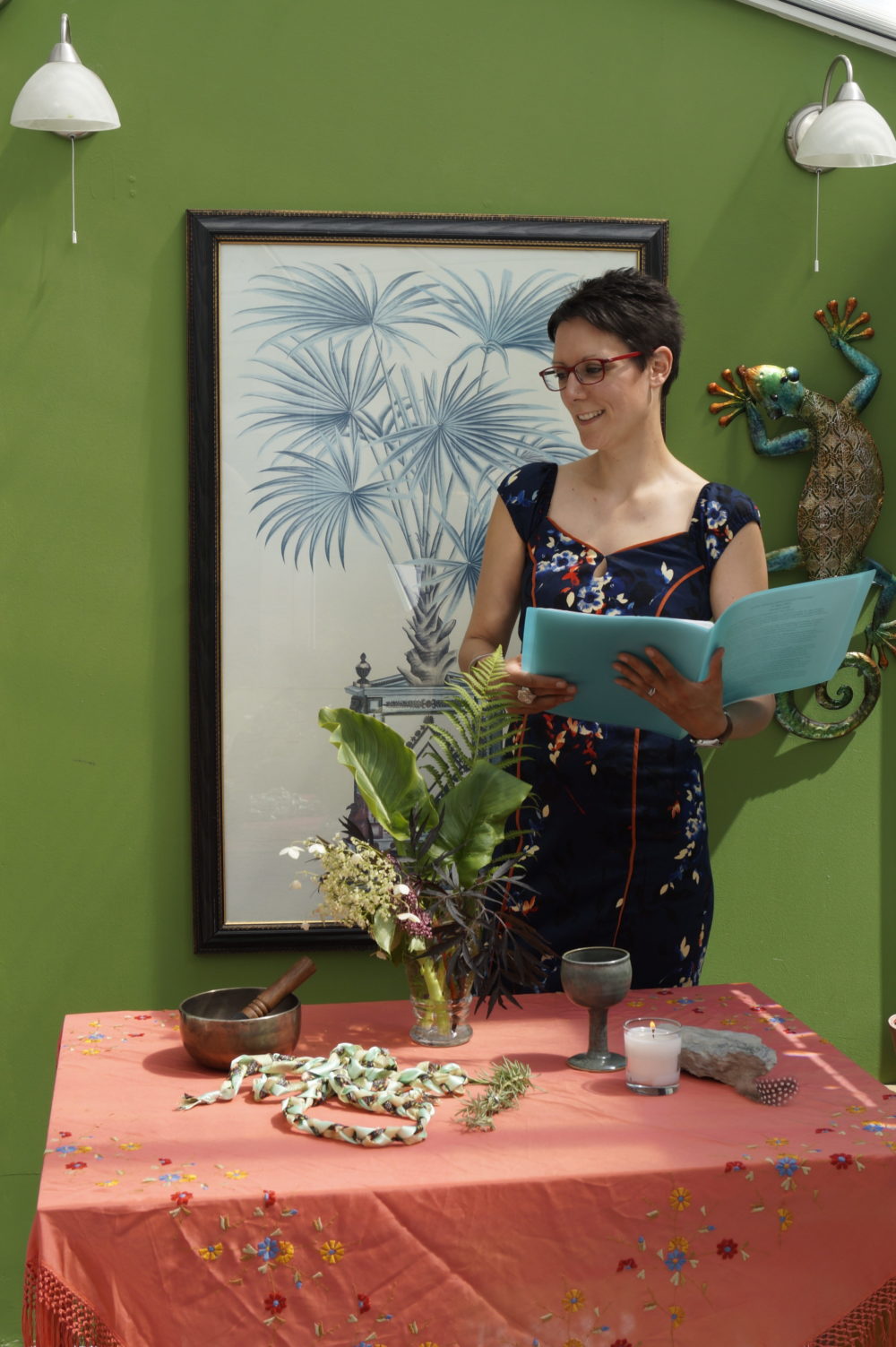 Rachel set up for a ceremony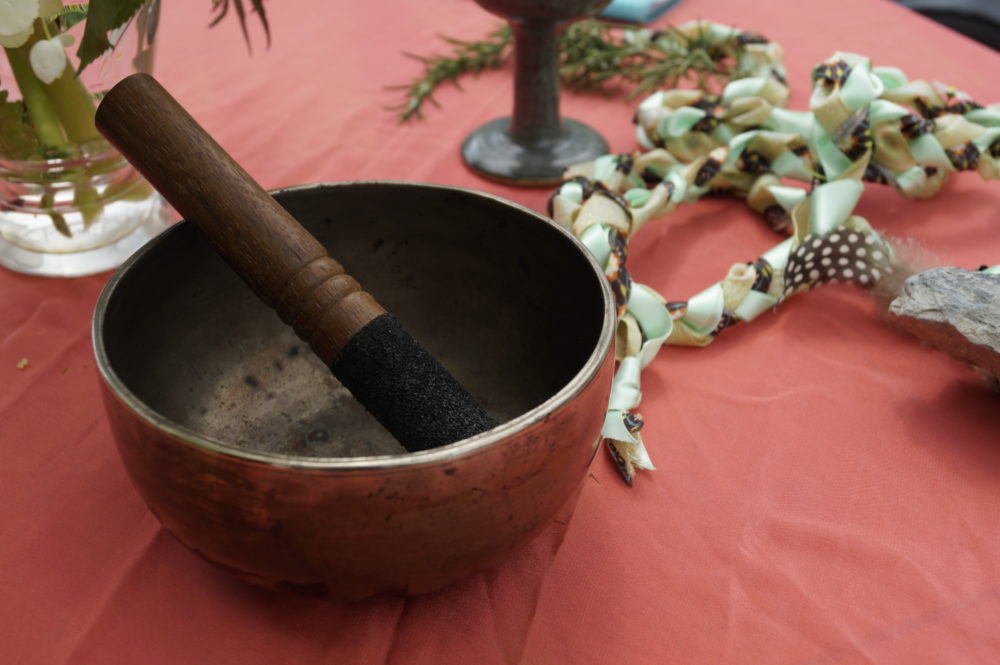 A singing bowl
4. Can couples include anything unique into their ceremony, like a ritual?
Yes! Rituals really inject meaning into the moment in a ceremony.
They are rites of passage and give reverence to the couple. They can also look great in your wedding photos!
A popular ritual is a handfasting using a bespoke cord of three ribbons.
Other ideas include a flower blessing, music and readings, sand blending, jumping the broom, ring warming, a unity bowl or a candle lighting ceremony. There are plenty more options too!
5. How much does it cost to hire you?
My fee is £400, which includes the ability to approve the draft script and a rehearsal if you like. I also offer a free, no obligation, initial consultation to offer a chance to explore ideas before you commit.
6. What do you love most about being an independent wedding celebrant?
It's such a joy working with people and getting to know them.
I love the creativity of crafting a ceremony, and the way I work means that each one is totally different.
Seeing my couples elated at the end of the process is the best gift I could wish for!
Interested in finding out more about hiring Rachel Cheer for your Scottish wedding?
You can contact Rachel on her Facebook page or via email at rachelcheer@hotmail.co.uk