How to have a vegan wedding day
"Veganism is better for the environment, for animals, and for people – so don't feel bad about it!"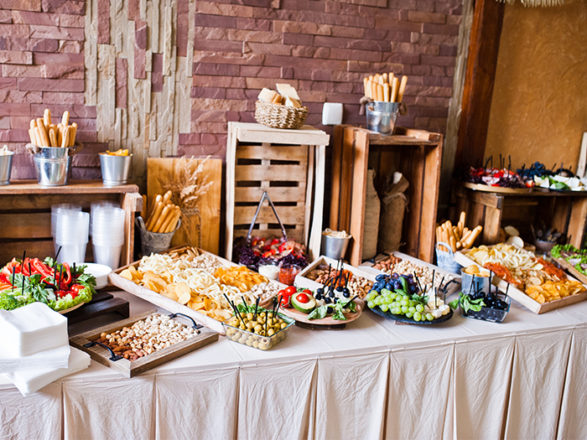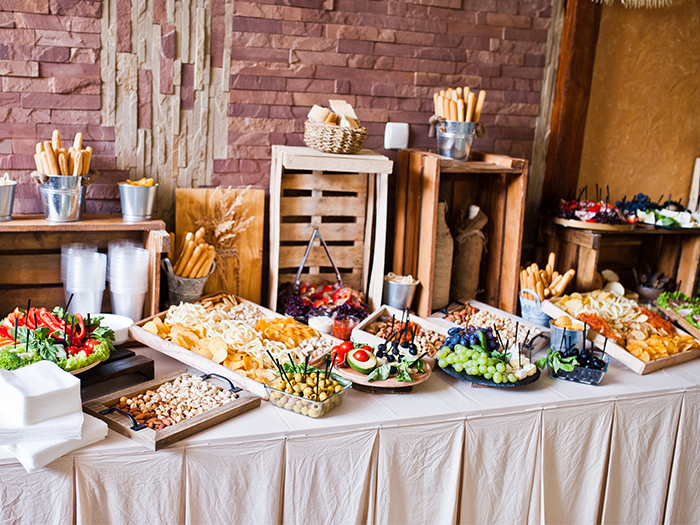 Veganism is becoming an increasingly popular lifestyle choice due to its health and environmental benefits – but how easy is it to keep it vegan on your wedding day? SWD finds out…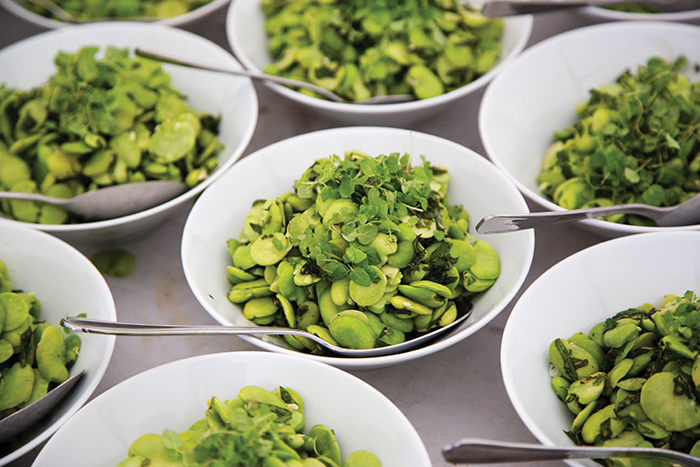 Last year, the (now former) editor of Waitrose Food magazine received a pitch from a freelance journalist for a series of plant-based recipes. His response? "How about a series on killing vegans, one by one?"
He was promptly sacked – cue a social media furore – with many of us left rolling our eyes at an attitude that felt woefully past its sell-by date.
While many meat-eaters have been guilty of making the odd vegan joke, the audience for them is at long last diminishing thanks to a growing awareness of the societal, environmental and health benefits of adopting a vegan lifestyle.
The number of vegans in the UK has quadrupled in four years, rising from 150,000 to 600,000 – and it's only expected to increase.
In all likelihood, as this trend continues, we'll see more vegan couples having the confidence to throw an entirely vegan wedding.
But how do you do it when your grandad has never knowingly eaten a vegetable?
Getting innovative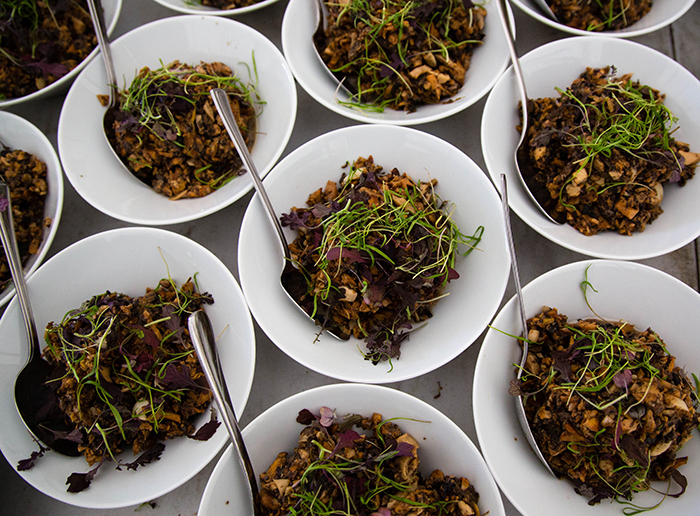 "Vegan options aren't just for vegans; they can be enjoyed by everyone," says Elena Orde, editor of The Vegan magazine and Communications and Campaign Officer for The Vegan Society.
"If you opt for a completely vegan wedding, your guests may find that they enjoy the food provided much more than they expected – and that in itself is a wonderful and effective form of activism."
One of the best things about vegan food is that it demands chefs to really think outside of the box to create out-of-the-ordinary meals that wedding guests will remember forever.
"We are always so excited to work on a vegan wedding," says Monika from En Croute Catering. "It allows our kitchen to get creative, and elevate the previously humble vegetable to something more celebratory!"
En Croute's vegan menu includes options such as Sri Lankan sweet potato curry; cauliflower, apricot and almond tagine; and a beetroot, bramble, caramelised walnut and rocket salad, all of which are so tasty guests would be unlikely to be despondent over the lack of meat.
If you're worried about bamboozling fussy eaters, think about your favourite comfort meals and work from there.
"I would say that big hearty dishes like stews, curries and pasta dishes work great as a vegan-friendly crowd pleaser," says Susannah from Bespoke Catering.
"As soon as you can show guests that you can recreate their favourite dishes with vegan ingredients, they feel much more comfortable trying vegan food."
Another boon of dishes centred around veg, leafy greens and fruit is that they suit informal dining options.
"Sharing-style meals are really popular at weddings just now, and vegan food really lends itself to this style of eating," says Claire from The Edinburgh Catering Company, which serves up sharing platters of dishes such as herb falafel with ras-el-hanout yoghurt and jewelled quinoa salad with raisins, pomegranate and garlic-tahini dressing, all with a generous portion of wood-fired flatbreads.
"Contrary to popular belief, you can put together a spread that is really beautiful, colourful, interesting – and most importantly, delicious!"
Let them eat (vegan) cake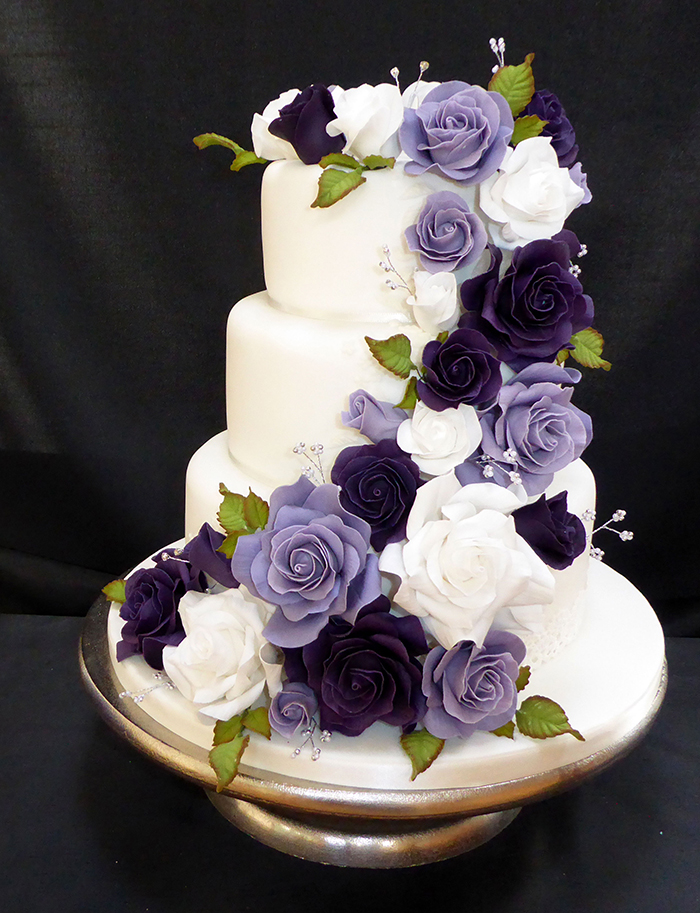 And what about the foodie Big Kahuna, the wedding dish star player: the cake. Well, according to some cake designers, punters don't even notice the difference between vegan and non-vegan bakes.
"I have made and served a vegan chocolate cake with a yummy salted caramel filling to my own guests and they never guessed it's vegan!" laughs Mandi at Rainbow Sugarcraft.
Alison at A Bonnie Wee Cake has had a very similar experience: "My favourite vegan flavour is the chocolate orange sponge. I regularly take it to wedding fairs where it goes down a treat, and people are very surprised to find out it is vegan!"
Breaking the news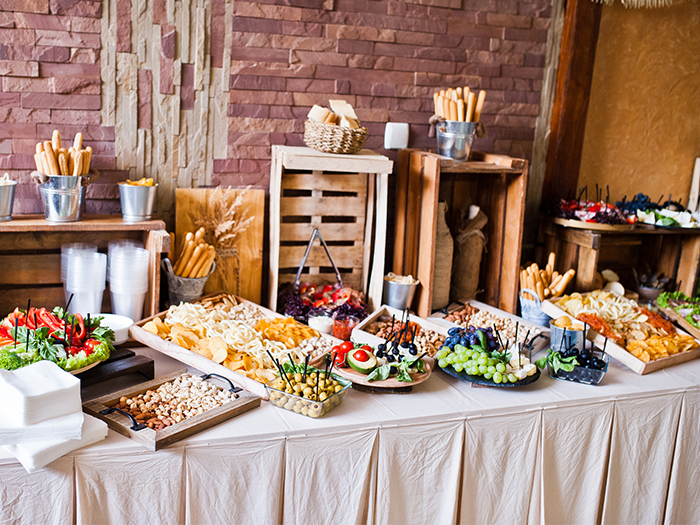 So now you're thinking about how cool it would be to throw caution to the wind and serve up delicious vegan food on your wedding day – but there's a catch, isn't there?
There's no way that crusty old uncle no. 4 is going to let that happen without a strongly worded Facebook message to your mum.
Make it clear on your invitations that your food will be vegan, but give guests the option to select an alternative. "There's always going to be someone who will consider a vegan meal a step too far for them," says Claire.
"In situations like this, we'll usually just advise the couple to put this down as a 'dietary requirement'. Well-fed guests are happy guests and we'd rather couples didn't stress about what certain people were going to eat!"
And before anyone tries to make you feel bad, remember that your wedding day means your wedding rules.
"It's your day, and you should celebrate it in a way which is in keeping with your own beliefs and values," says Elena from The Vegan Society.
"Veganism is better for the environment, for animals, and for people – so don't feel bad about it!"
Haven't found your wedding caterer yet?