How to make a statement with your wedding cake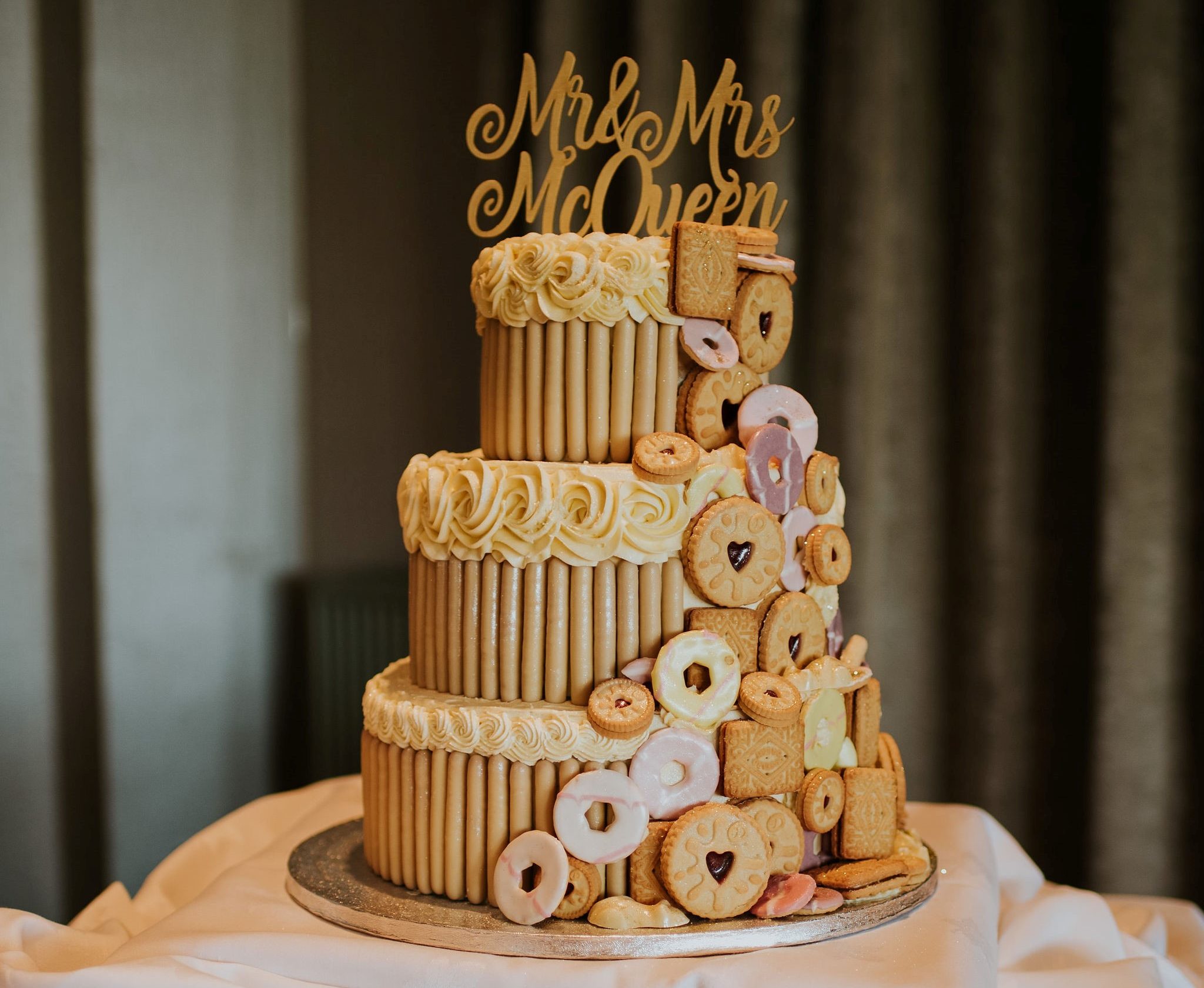 Take some delicious inspo from cake designers around Scotland, as they tell us about their favourite styles and flavours that are making a statement on the wedding circuit.
MAKE A SPLASH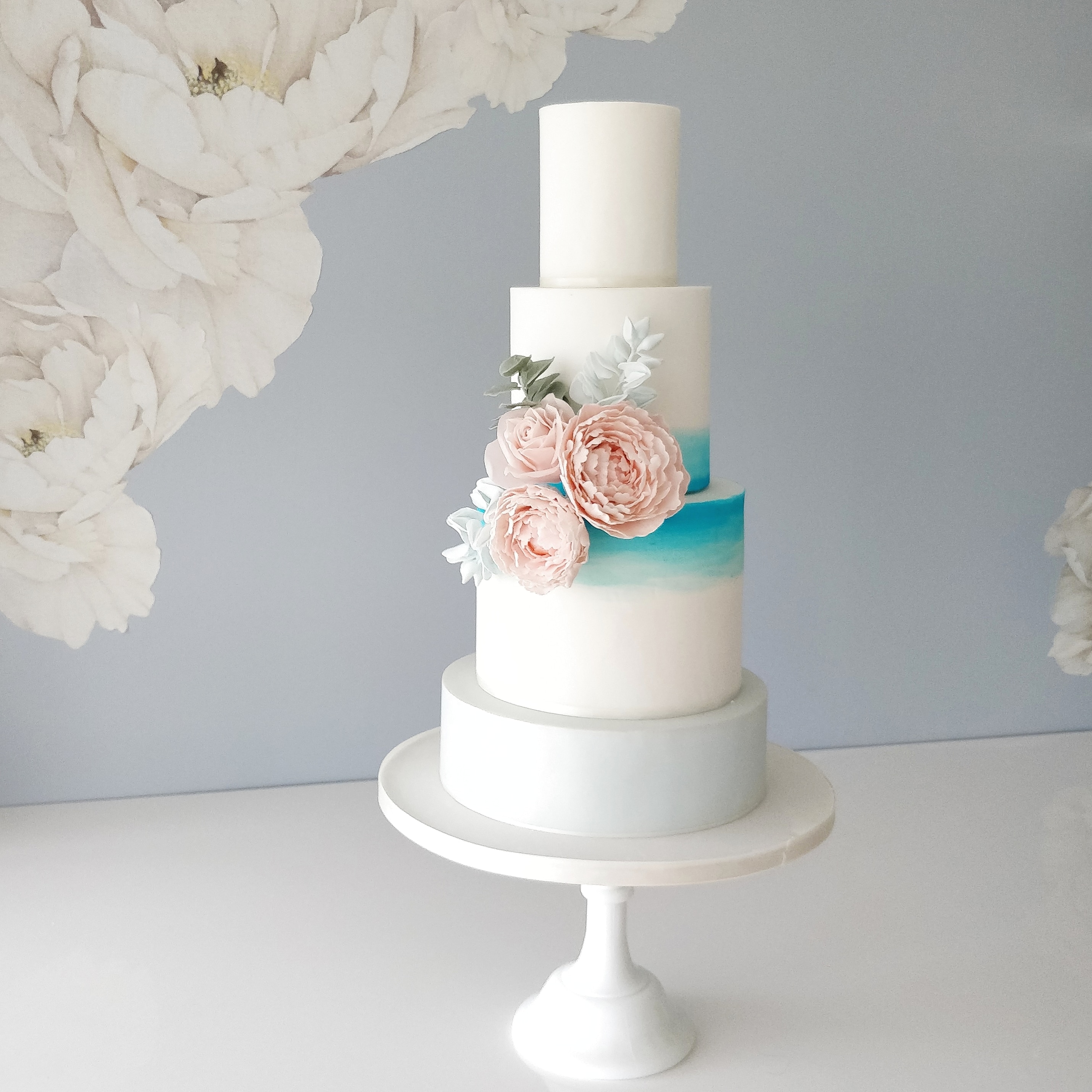 Watercolour cake by Truly Scrumptious Designer Cakes
Adorned with beautiful brushstrokes in soft shades of blue, a watercolour bake from Truly Scrumptious Designs steals the show with a touch of colour – perfect for a waterside soirée.
TAKES THE BISCUIT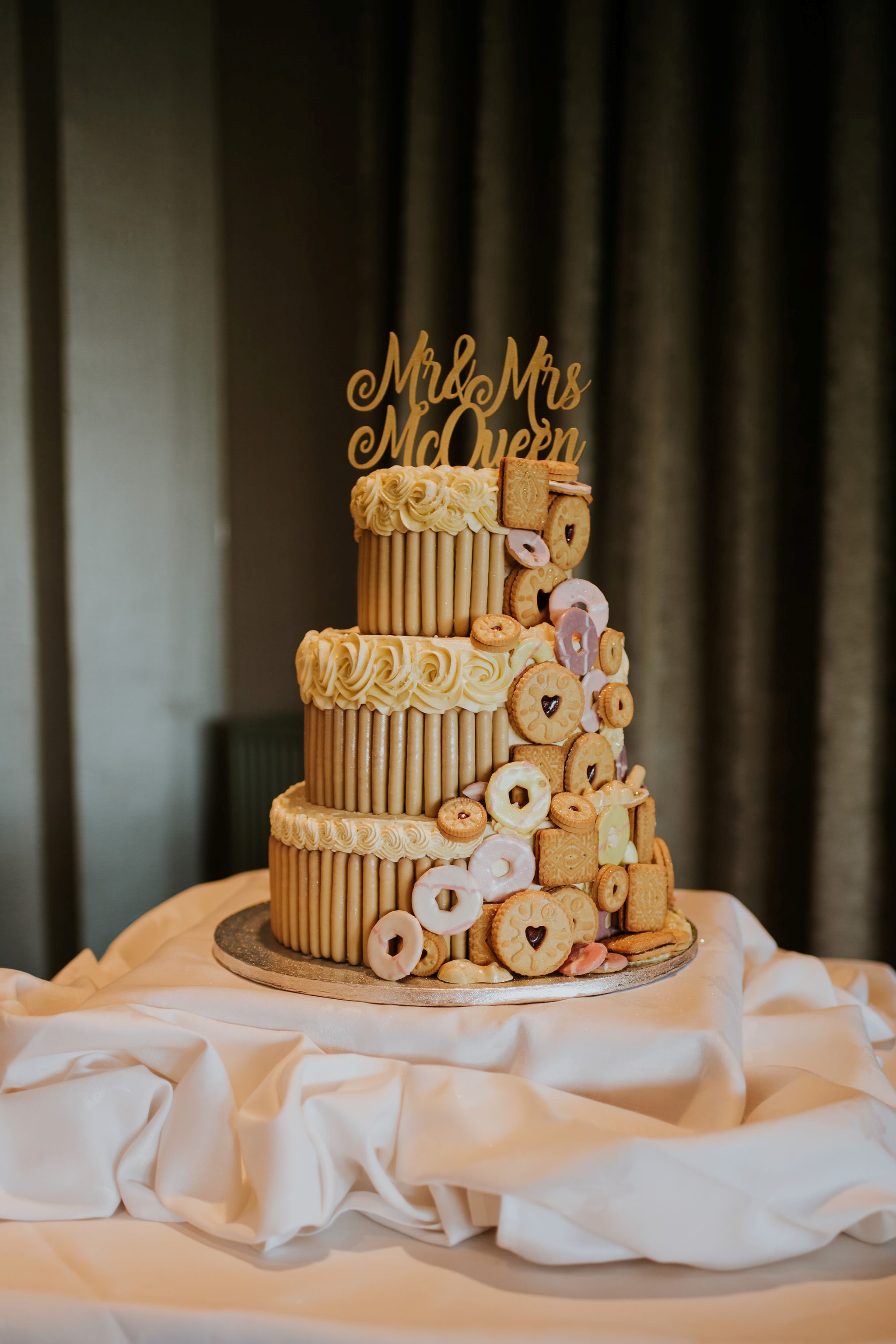 IMAGE | Ross Alexander Photography
Biscuit cake by Sunflower Bakehouse
Almost a decade ago Prince William and Kate Middleton shook up the traditional wedding-cake flavours by opting for a McVities biscuit-filled bake – and the quirky flavour is just as popular it was back then.
This Nutella-filled cake from Sunflower Bake adorned with the couple's favourite biscuits to add a personal, not to mention delicious, touch.
THE DEVIL'S IN THE DETAILS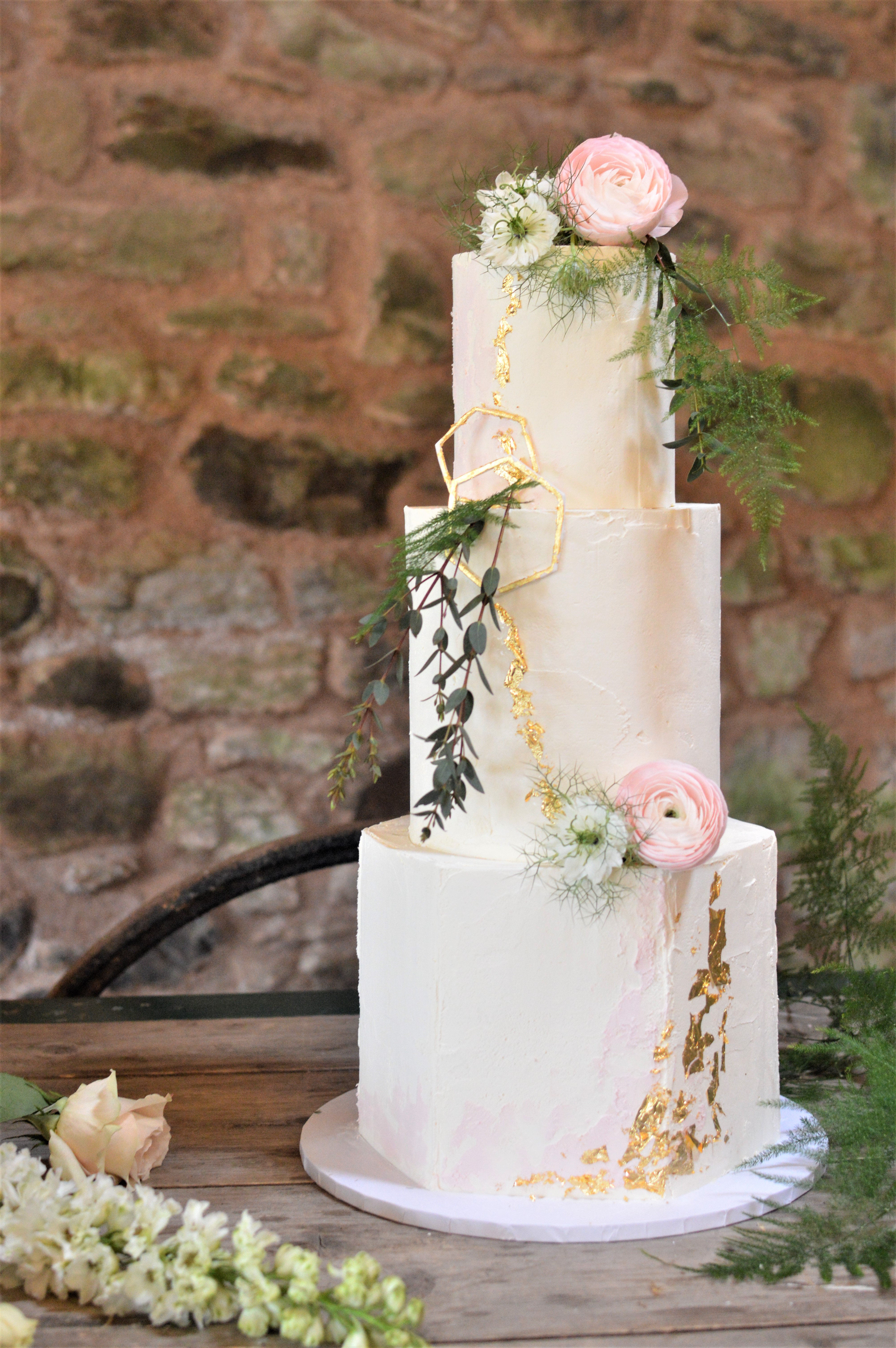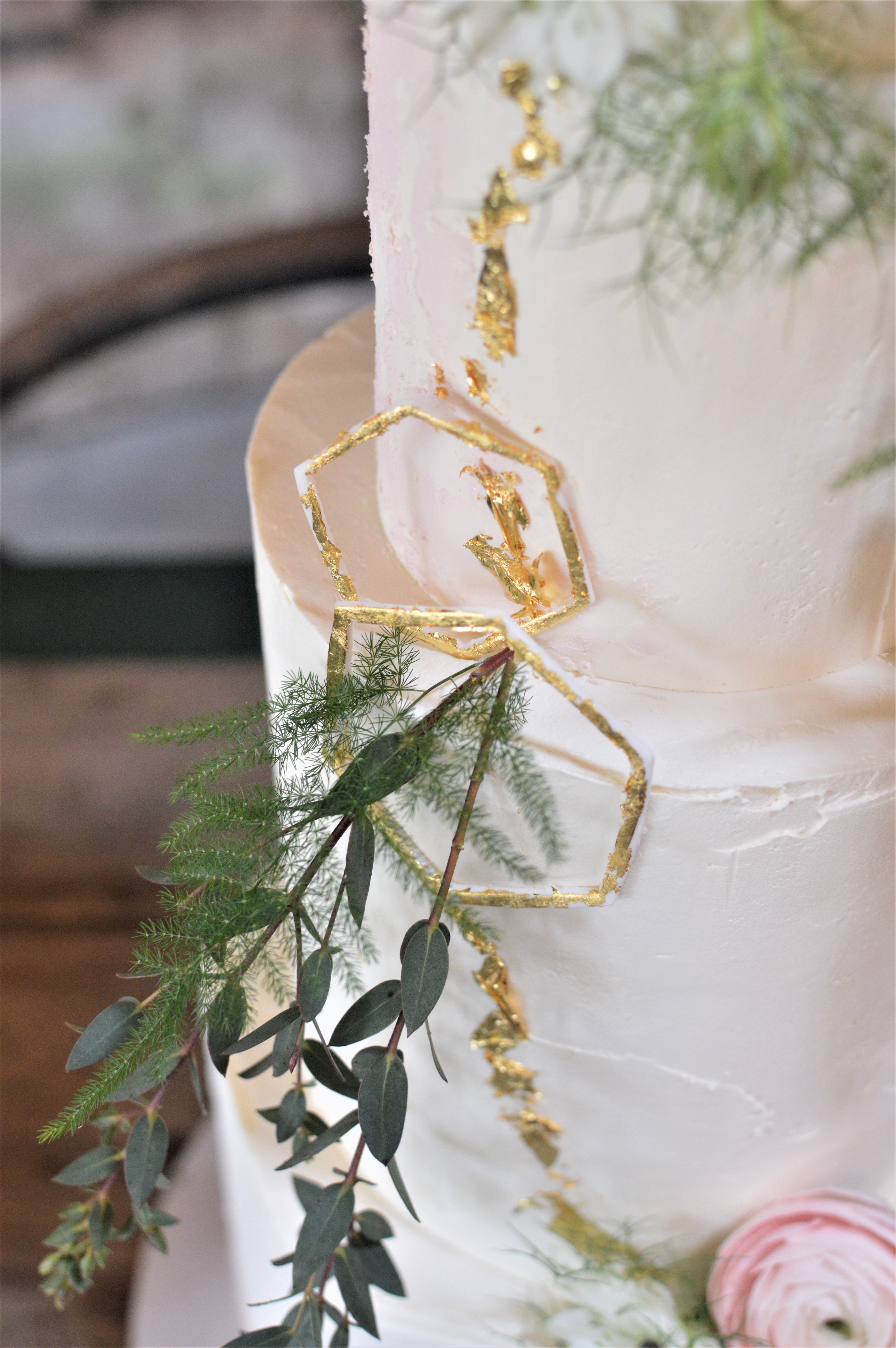 IMAGES | Lianne Mackay Photography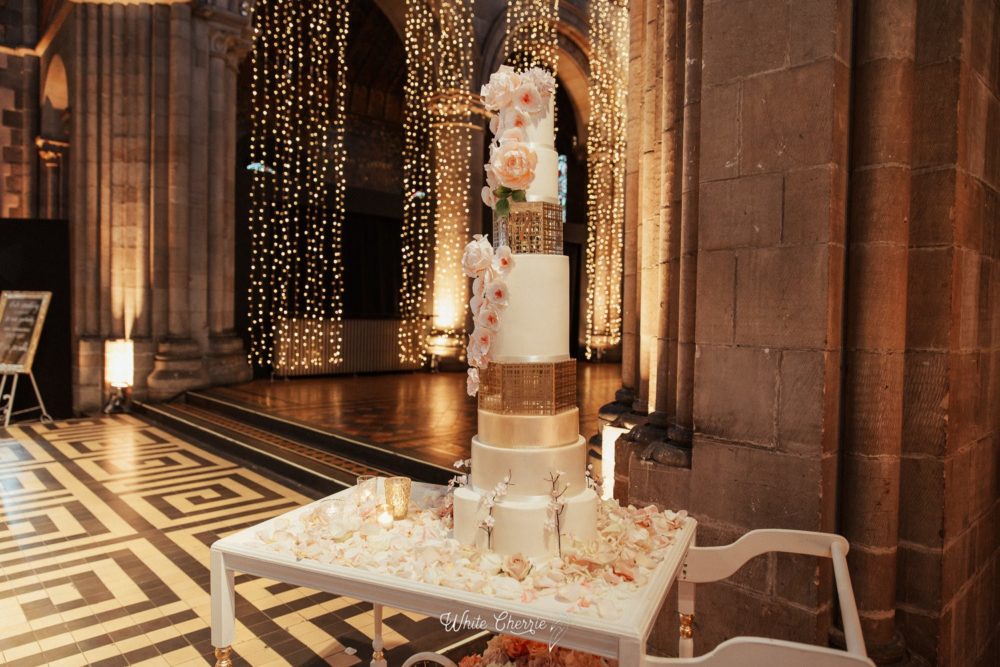 IMAGE | White Cherrie Photography
Cake accents by Ruby and Pearl Cake Art and Tilly Makes Cakes
Give a nod to your event's aesthetic or your own personal style with some dreamy accents. Whether its honouring tradition with a classic floral detail or a modern twist with glistening geometric adornments, delicious details can lend a wonderfully refined flair to your dessert table.
"Any cake can make a statement if the details shine – even if it's single-tier!" says Nicola Moffat of Ruby and Pearl Cake Art.
"I'm always looking at ways to bring those personal touches to a design whether it be from the wedding invitations, details from the venue itself, or the dress."
THE FRILL OF IT ALL

IMAGES | Martin McLellan
Ruffle texture cake from Happy Hills Cake
Add a major touch of romance to your bake by embellishing your tiers with ruffles and frills.
You can use this trend to reflect your wedding-day look, venue décor, or simply create a delicate design that's almost too gorgeous to eat.
TIER DE FORCE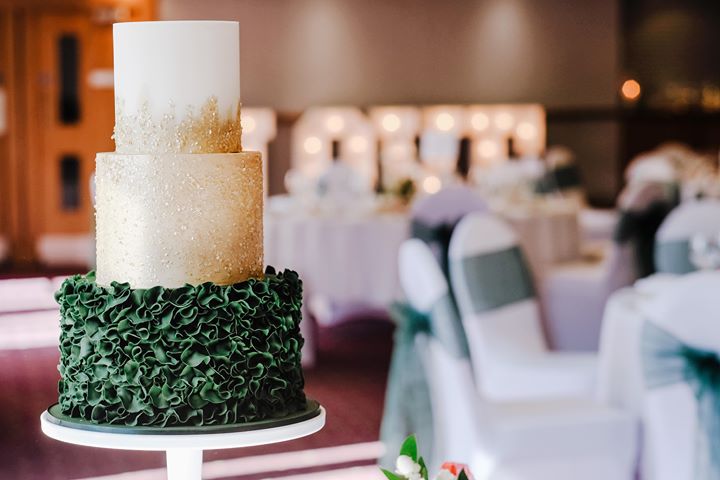 IMAGE | Ally Stuart Photography
Statement Tier Cake by Cherry On Top
Pack a punch with a statement tier.
This cake from Cherry On Top marries soft golden glitz with a lush green bottom tier.
It's a mix of textures that will keep guests eyeing up the confectionary perfection all night – and not just because it looks so delicious!
BARE IT ALL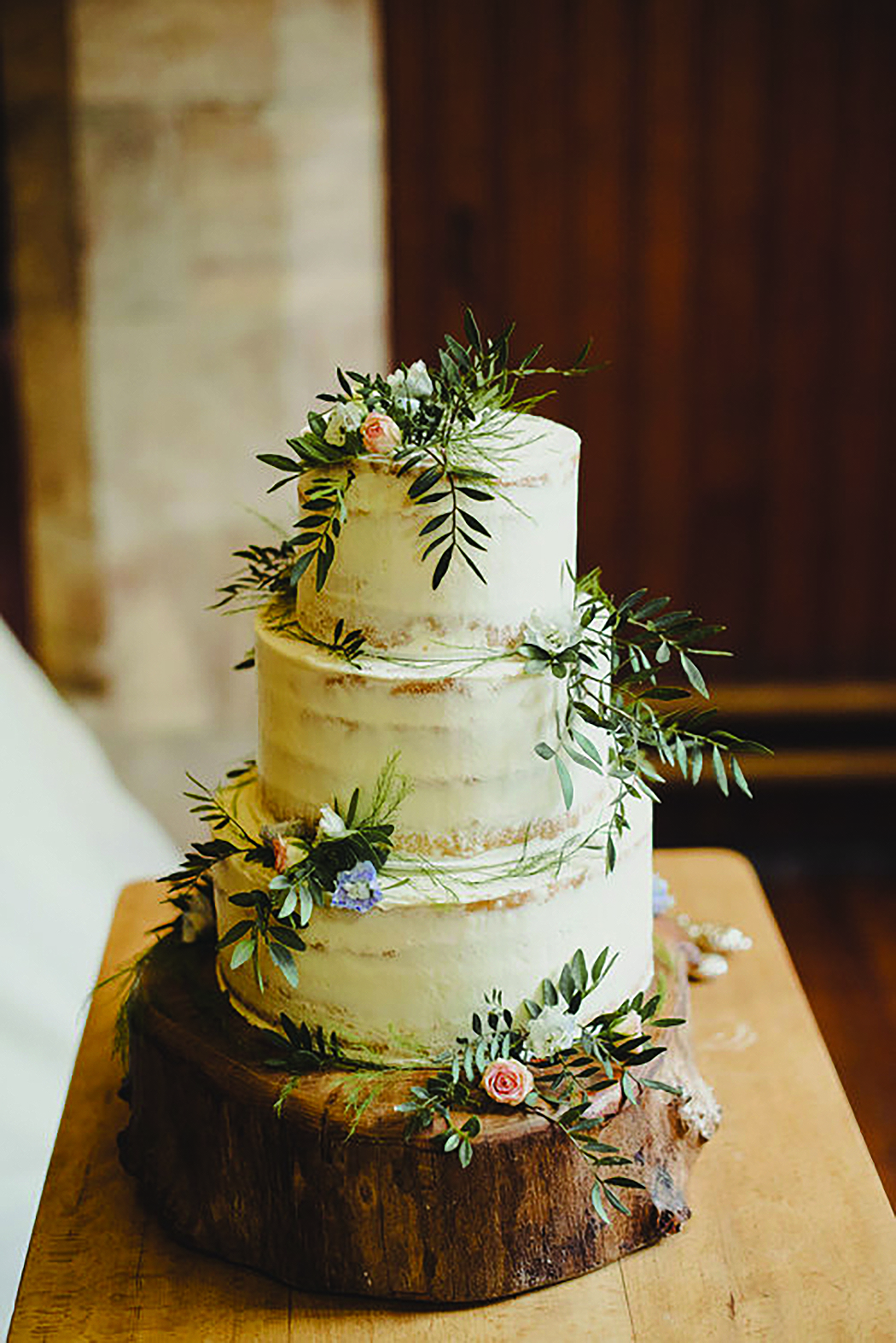 IMAGE | Anna Urban Photography
Naked Cake by Loren Brand Cakes
The naked cake is a wedding trend which doesn't seem to be shying away any time soon.
This understated statement from Loren Brand Cakes is just dripping with rustic charm, adorning the exposed Victoria sponge with smatterings of powdered sugar and wildflowers.
You can never have too many florals, can you? Too bloomin' right.
FORSAKE THE BAKE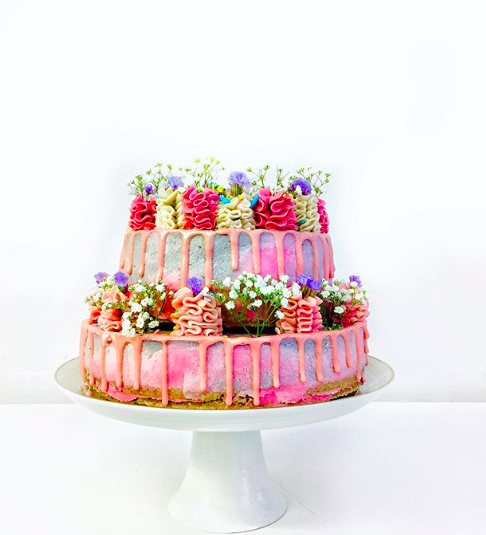 Raw bake by Rawnchy
Dairy-free, gluten-free, soy-free, and refined sugar-free: raw cakes keep ingredients simple without compromising on design.
Topped with bright pink raspberry-infused cashew frosting, this plant-based no-bake cake from Rawnchy is bursting with colour and exciting textures.
"On a daily basis I am challenged to convince a wary customer to try one of my cakes and in the three years of trading, I have never been let down," Poppy Murricane from Rawnchy.
"I promise you that if you eat one of these cakes you will have no idea that it's even vegan and be absolutely blown away."
PLANNING YOUR WEDDING? HEAD OVER TO THE SCOTTISH WEDDING MAGAZINE INSTA FOR INSPO GALORE.