Cakes decoded: Understanding wedding cake buzzwords!
Understand wedding cake terms with our piece-of-cake guide!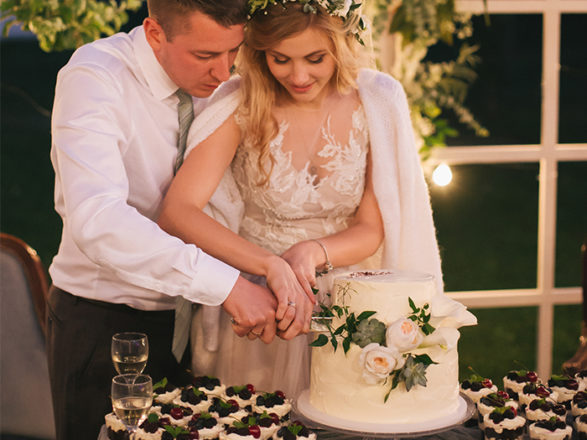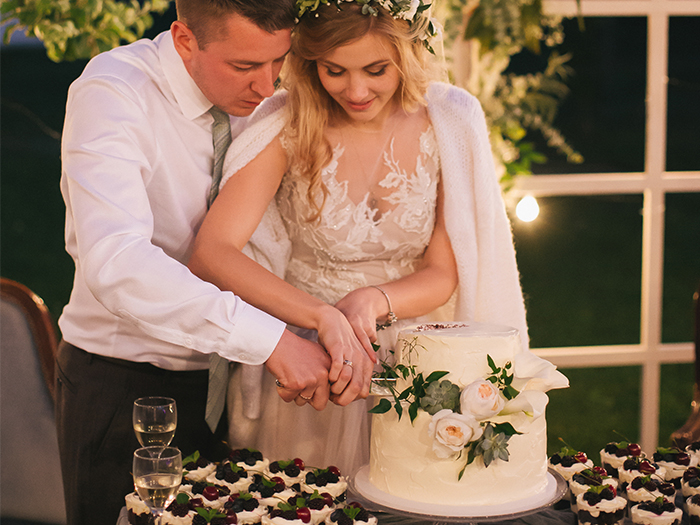 Don't know your cutting cakes from your naked cakes? We translate the baking buzzwords so you know exactly what to order!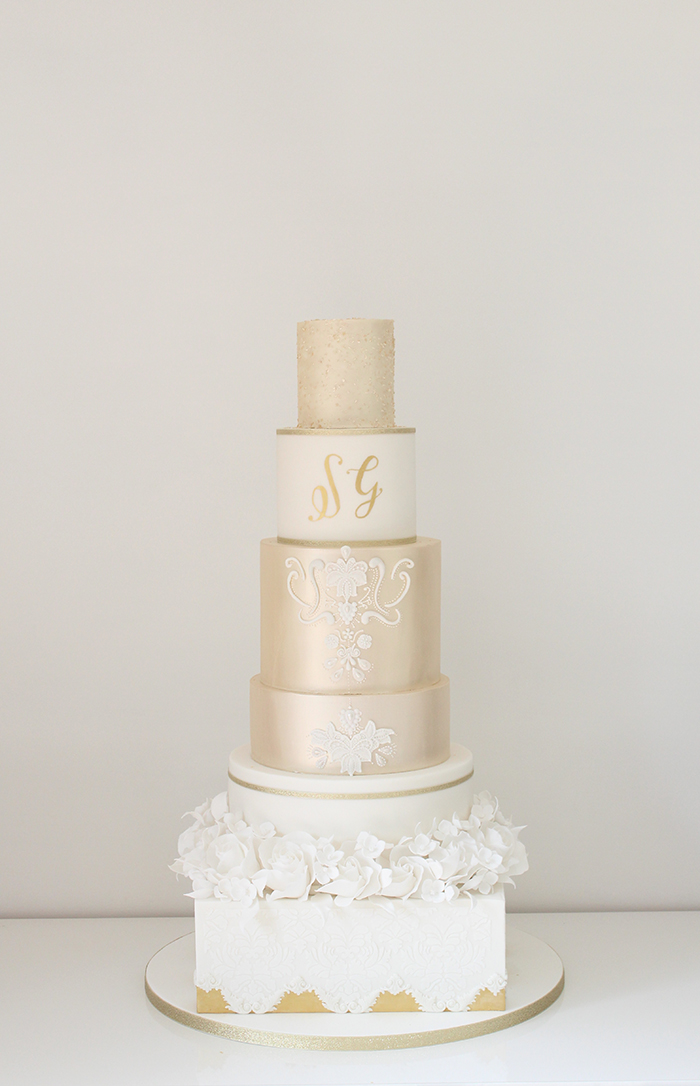 ~ Sugar Craft ~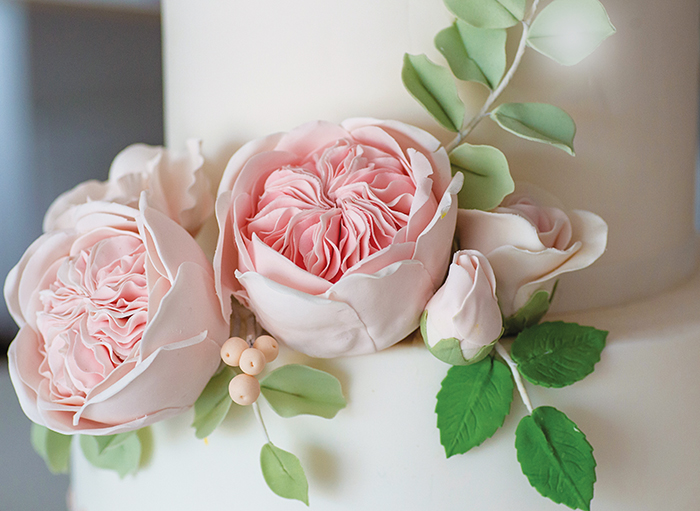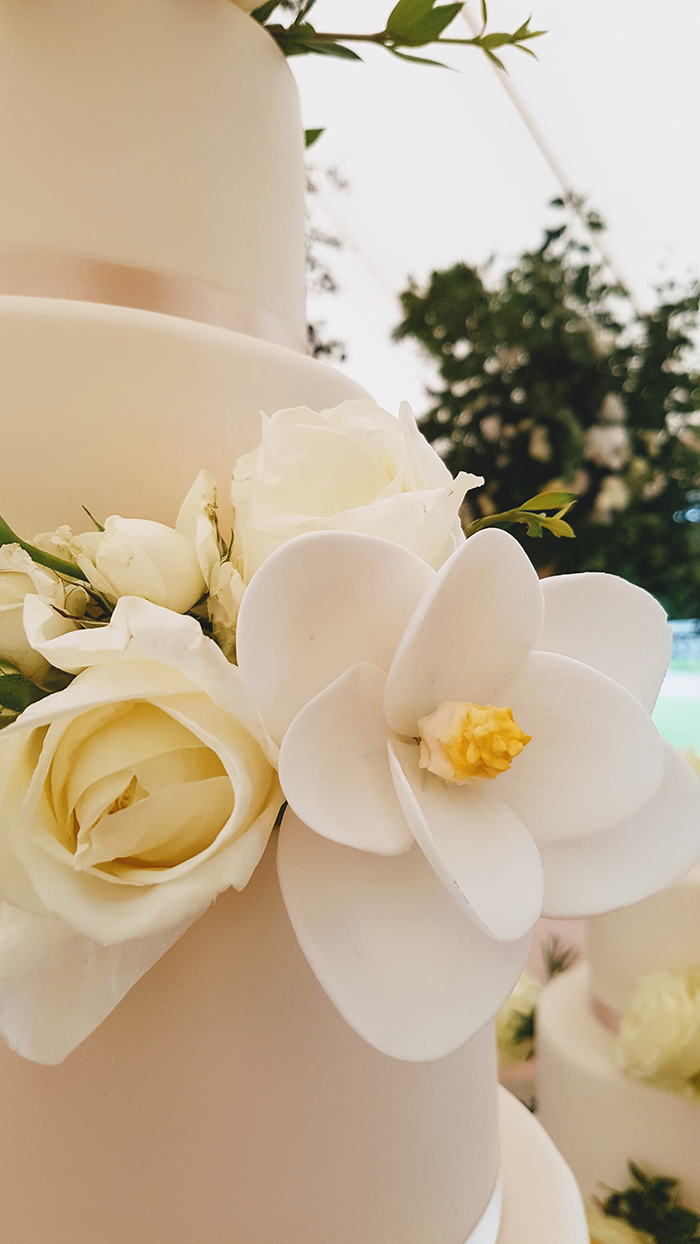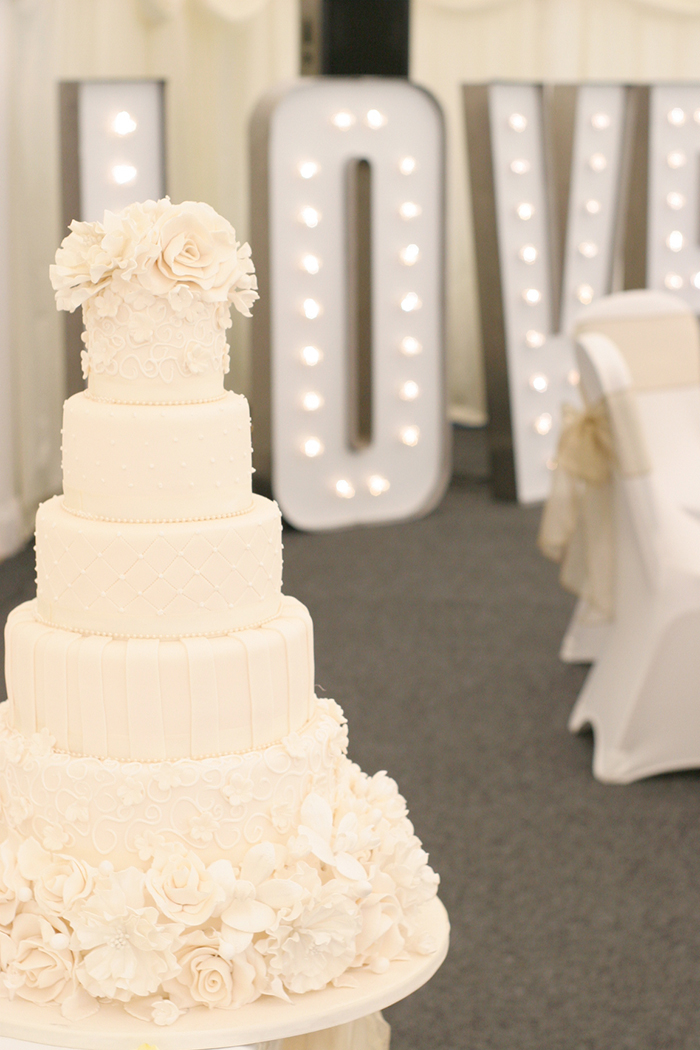 Ornate 3D cake decorations, often flowers or leaves, made entirely from sugarpaste or fondant. They can be painted or stained in a variety of colours.
~ Dummy Tier ~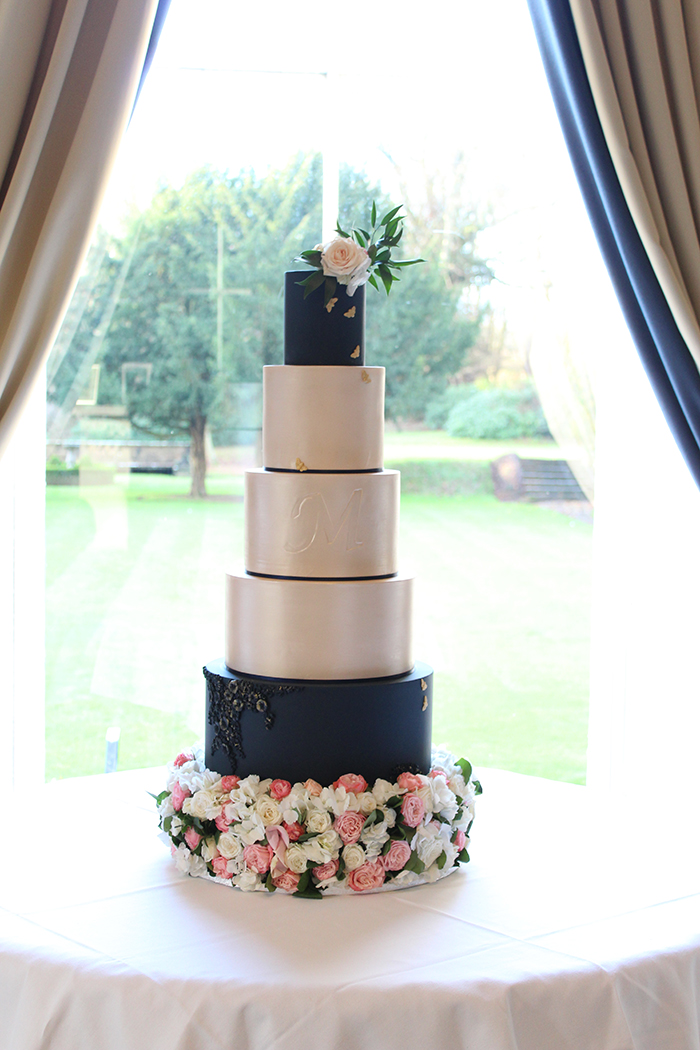 A fake tier, often made from polystyrene, that's decorated to blend in with the rest of the cake. It'll look delicious and can be used to add some dramatic height to a cake, but it's mainly there to provide support – or create an expensive look on a budget – and is (sadly) not edible.
~ Column cake ~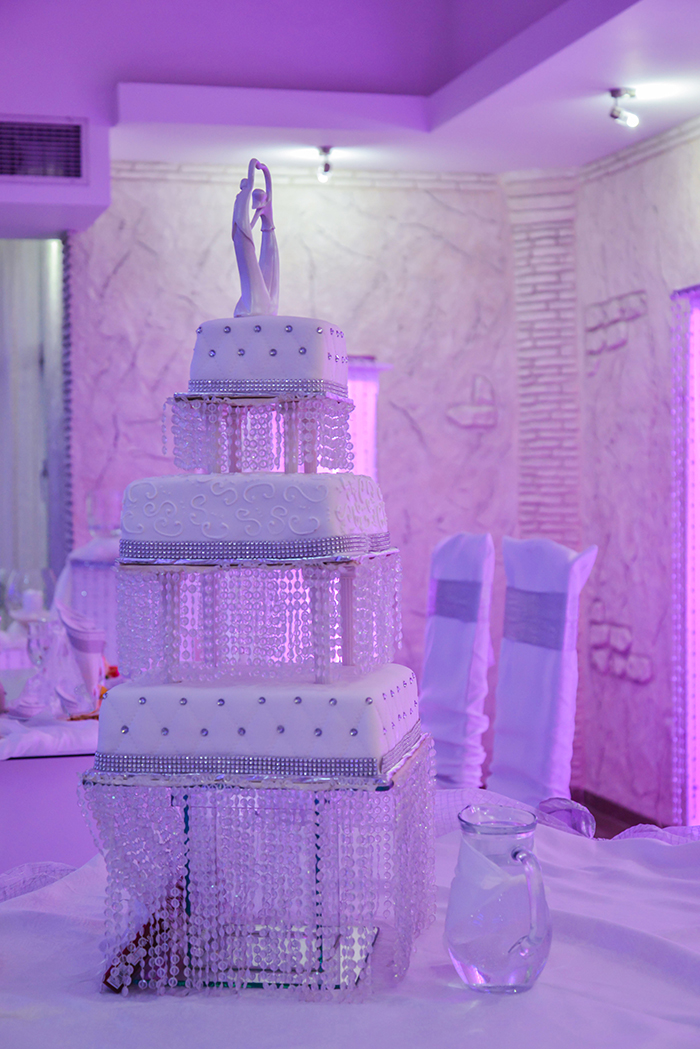 A traditional cake, popular with royals, where pillars separate the individual tiers. Allows more room for other decorations.
~ Hand Painted ~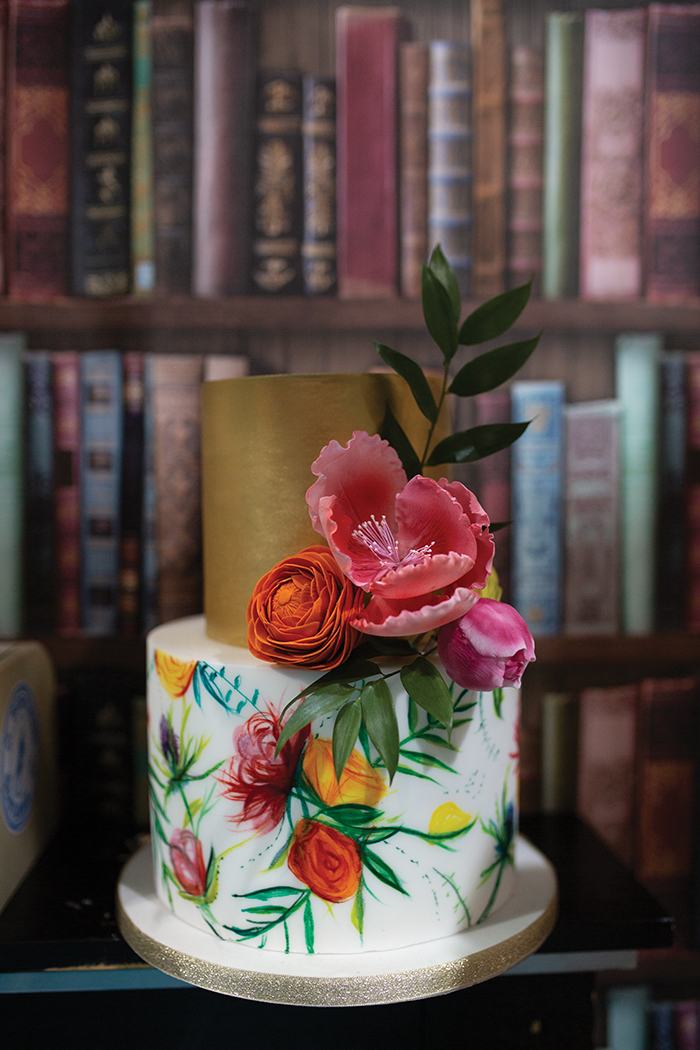 Don't worry: nobody will use actual paint to decorate your cake. this technique involves a cake being hand-painted using food colouring and brushes to create an arty, whimsical look.
~ Cake Topper ~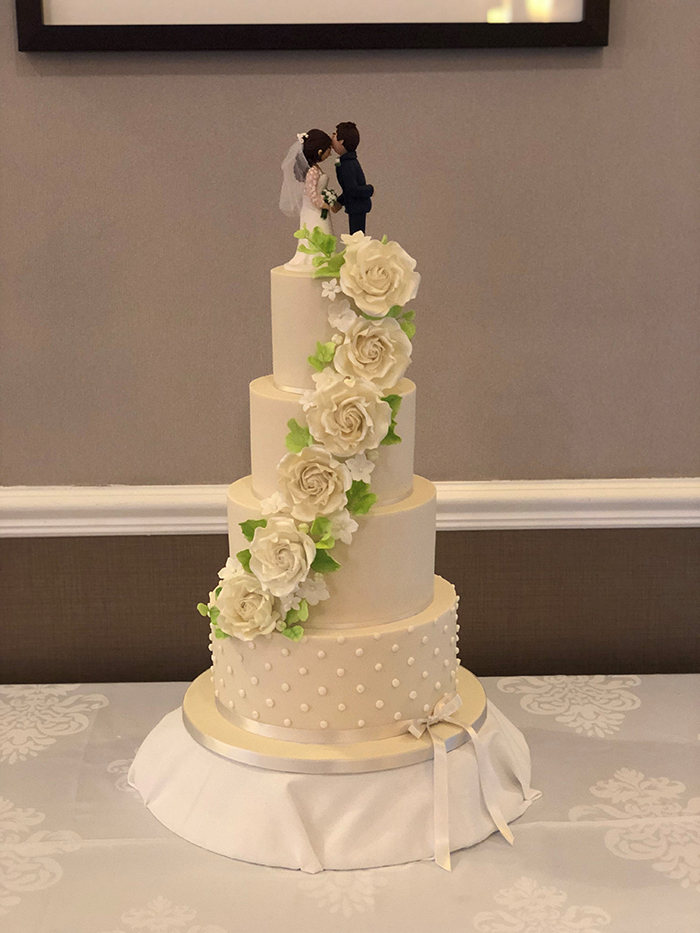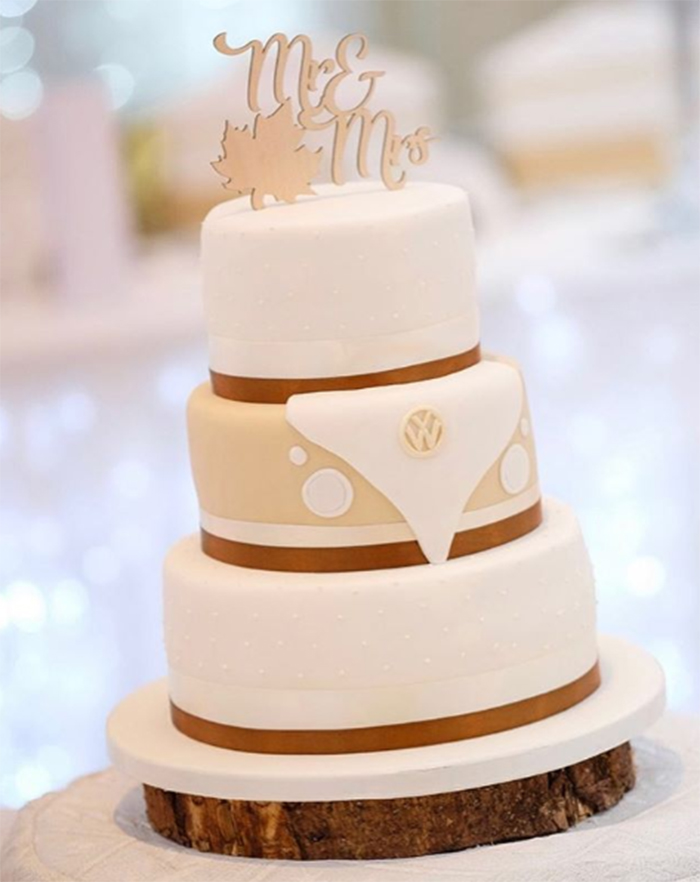 A decorative figure or model that sits on top of the cake, traditionally depicting the newlyweds although nowadays it can also be a sign or other design relating to your theme.
~ Cutting Cake ~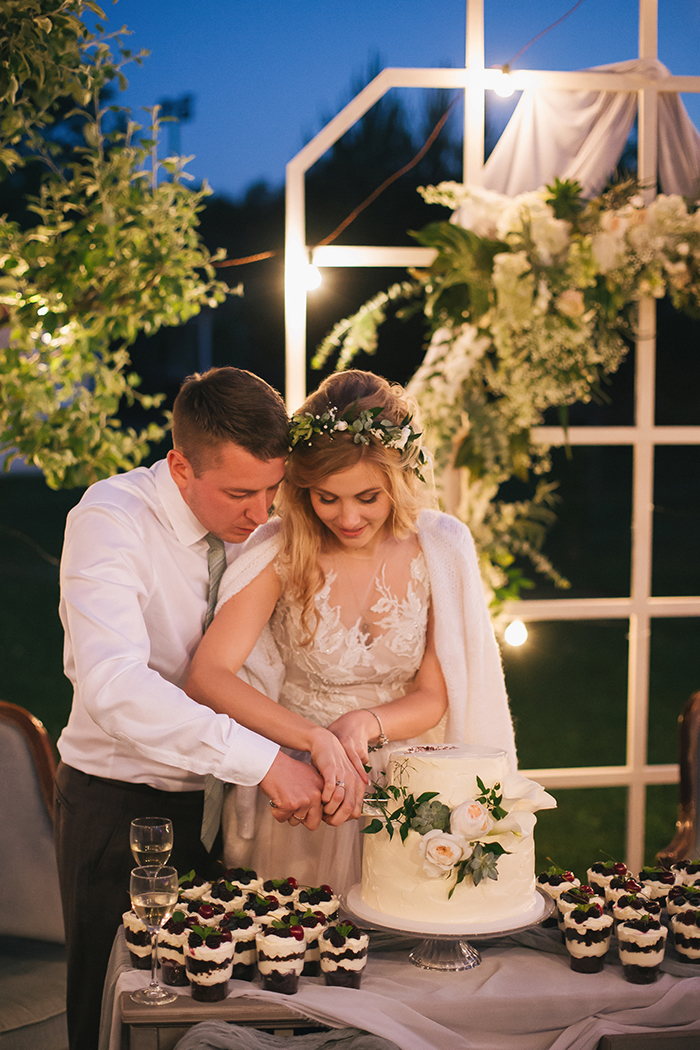 Also known as a sheet cake, this is a simple tray bake made from the same ingredients as your wedding cake which doesn't go on display and can be sliced and served to guests.
It's an ideal solution if you want a photo-worthy cake for your cake cutting, but don't have the budget for it to be a five-tiered creation that'll feed everyone.
~ Naked Cake ~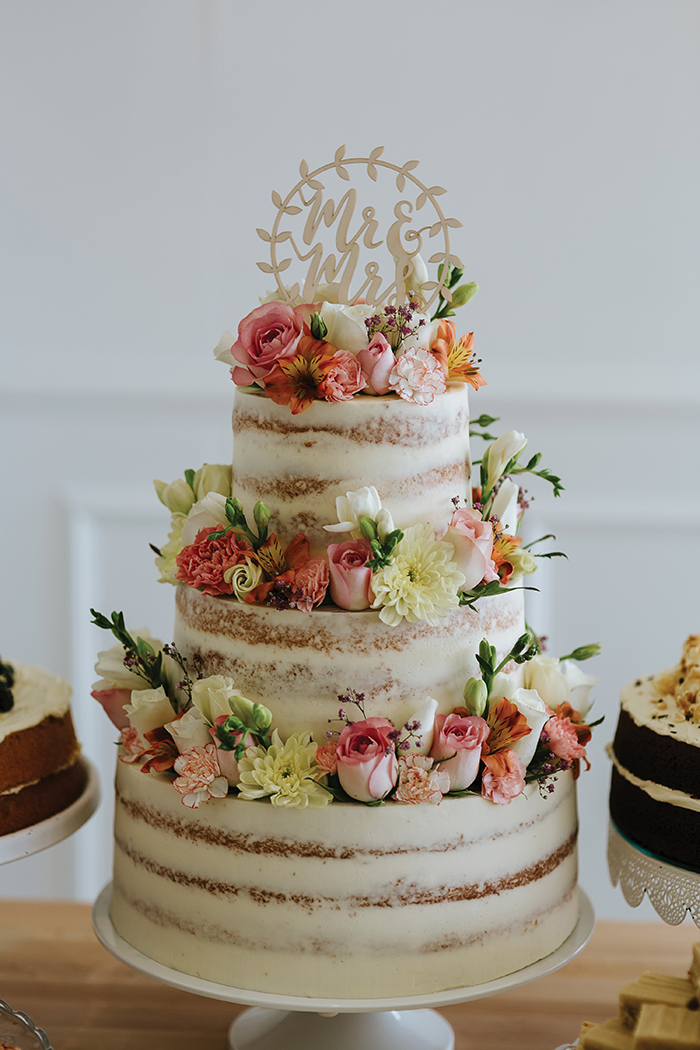 Three Sisters Bake | Struve Photography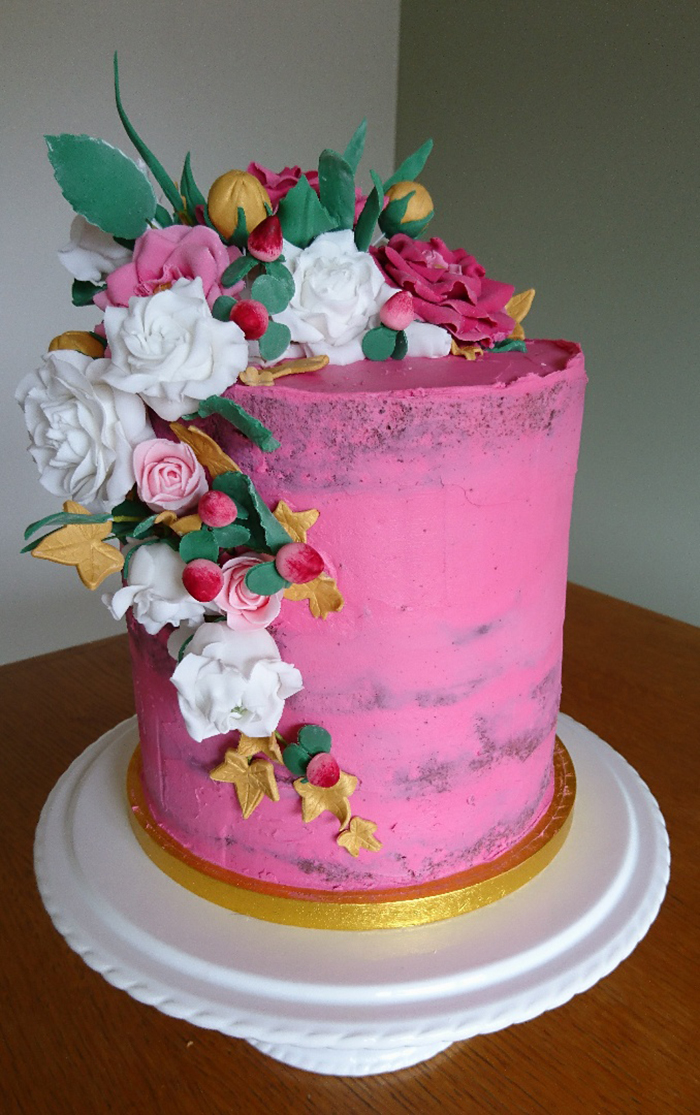 Audorable Creations by Audra Webster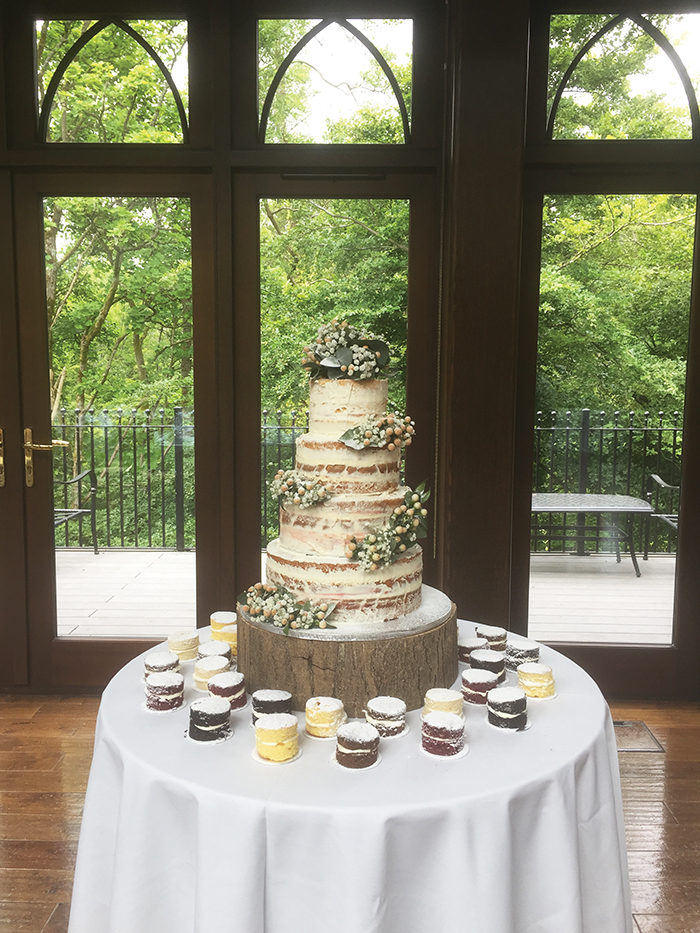 Classic Touch Cakes
Super-popular style of cake where the sides are left bare, allowing the layers of the cake to be seen.
The sponge is usually dusted with icing sugar and decorated with fresh fruit. It creates a rustic look, perfect for informal weddings.
~ Cake Table ~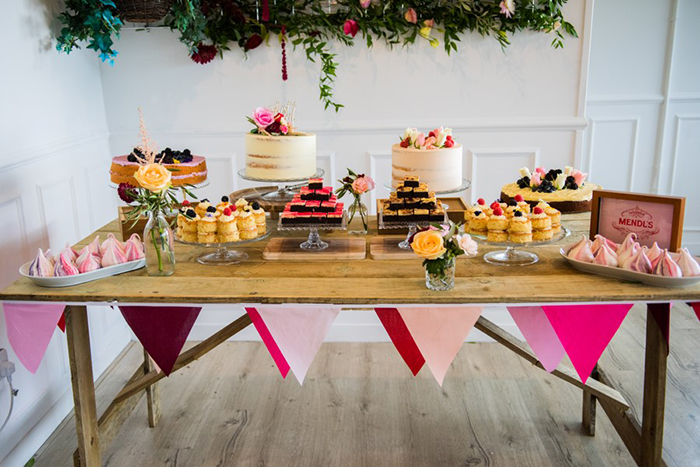 Three Sisters Bake | One Big Picture Photography
A table filled with smaller cakes, individual desserts or other pretty confectionaries (like macarons) rather than one large multi-tiered cake design.
Still looking for the perfect cake designer for you?