All your wedding cake questions answered!
We spoke to wedding cake makers from across Scotland to get the answers to your wedding cake questions!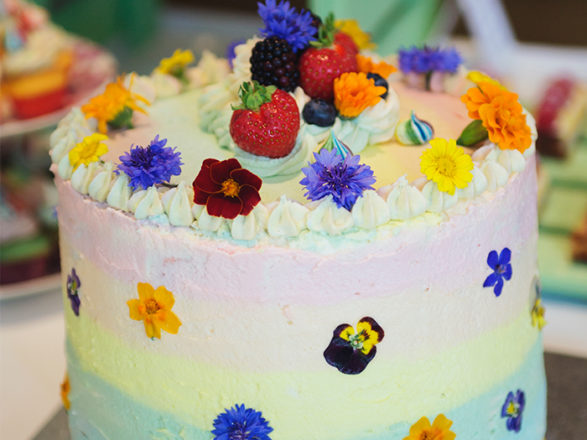 We spoke to wedding cake makers from across Scotland to get the answers to your wedding cake questions!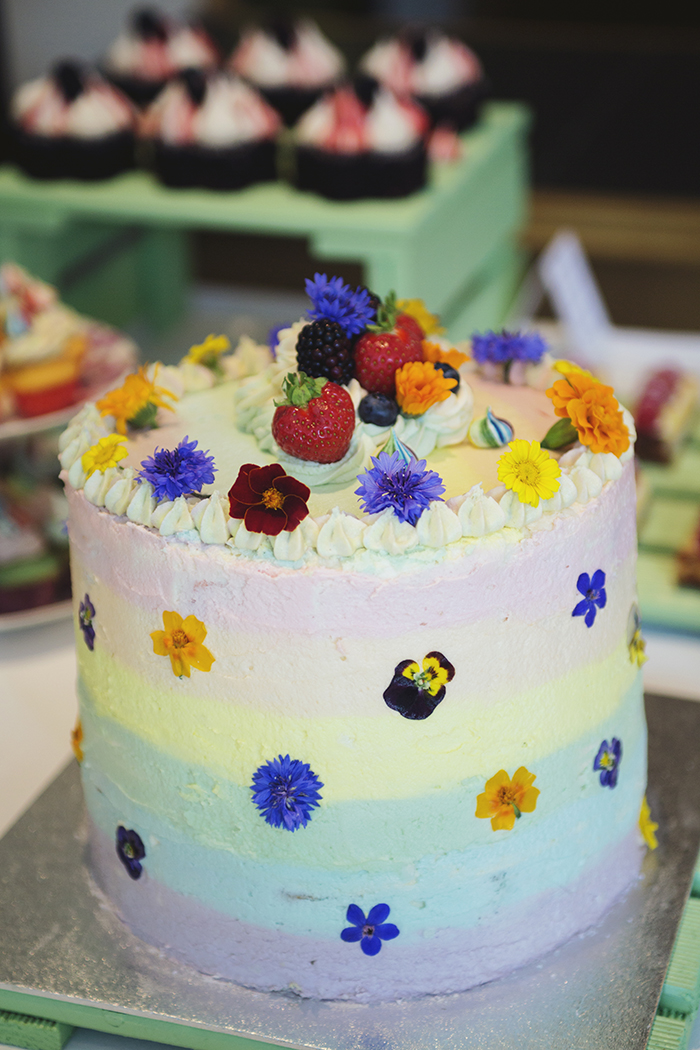 HOW LONG BEFORE THE WEDDING SHOULD WE BOOK OUR WEDDING CAKE?
To get your first choice in wedding cake designer, you should book them as far in advance as possible.
"Many cake makers get booked up pretty quickly, with some [being booked] as much as a year before the wedding," says Lesley at Eat Me Ltd. "This also leaves room for any change in your design to be incorporated into the planning stage " booking in advance gives you as much flexibility as possible!"
If sorting your cake out isn't at the top of your priority list, you should still be trying to tie it up by at least six months before the wedding. But if a booking falls through or you're trying to organise a wedding in a short space of time, don't be afraid of reaching out to cake designers on the off-chance they can sort you out.
"We've helped out at only two weeks' notice before!" laughs Anne at Sugar and Spice.
HOW DO WE FIND THE PERFECT CAKE DESIGNER FOR US?
Every baker has a signature style, and before you can find the perfect cake maker for you, you have to find out what kind of style you like.
Pinterest is a great way to scout for inspiration, and it's always worthwhile going to a wedding fair where you can actually see what the cakes look like in person without feeling the pressure to buy.
Remember that while many companies will have a trademark style, they'll have done a variety of different types of cakes for different weddings.
If you have an idea for a cake but can't find any cake companies in your vicinity making something similar, just explain to your designer what you're looking for and see what they say " you'll be surprised at what they can whisk up!
HOW DO WE GET THE CAKE TO THE VENUE ON THE WEDDING DAY?
The vast majority of cake designers will drop the cake off at your venue of choice, or at the very least at your home in the days before the wedding, but double check to ensure that there is no room for error " you don't want your cake delivered to your home in Aberdeen if you're getting married in Edinburgh!
Try to give your cake designer and the staff at your venue as much information about each other as possible to avoid any confusion or mistakes regarding the cake's set up.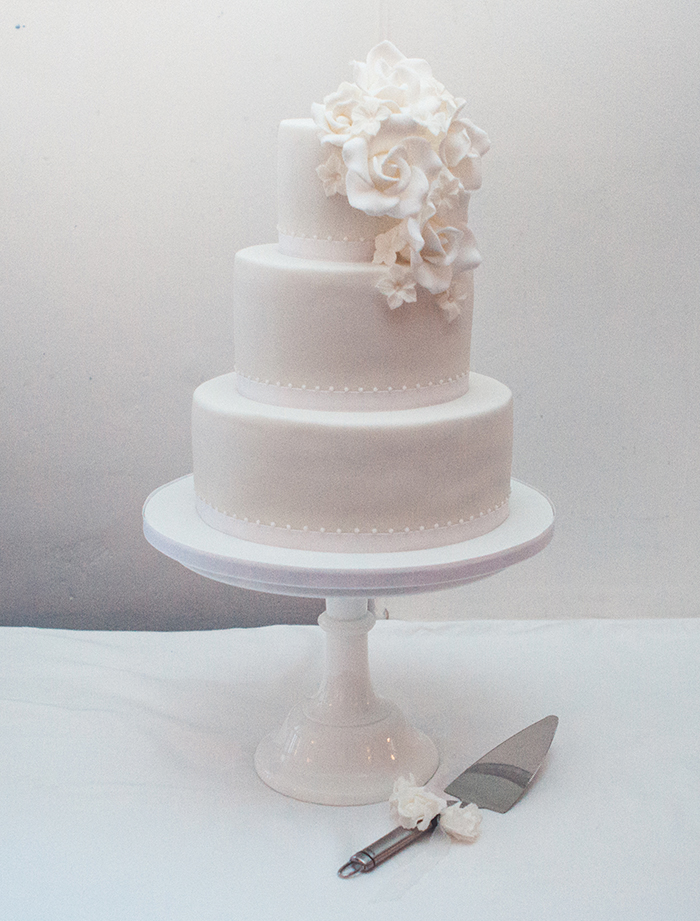 WE WANT A SHOWSTOPPING CAKE BUT ARE ON A TIGHT BUDGET " WHAT DO WE DO?
The most expensive cakes are the ones that take the longest to make, so embellishments, ornate fondant designs and time-consuming sugar flowers will all drive the price up.
But that doesn't mean it isn't possible to get a wow-factor cake without a huge price tag. "Naked and buttercream cakes are less expensive than those iced with fondant, but lose none of their charm or impact," explains Jo at Heavenly Tiers.
Plain cakes decorated with real or artificial flowers can look really beautiful, and to cut the price you could buy the flowers wholesale and decorate the cake yourself. "Also, you could opt for a dessert table instead of a cake; a beautiful selection of sweets, biscuits and layer cakes usually wins guests over quickly!" points out Jo.
HOW MUCH CAKE DO WE ACTUALLY NEED?
This depends on a few factors: how many guests you have, whether you want to serve the cake to your guests during the wedding, and if you want to keep some for after the day is over.
"We usually recommend that the cake caters for around 10% less than the total of day and evening guests as not everyone takes a piece of cake. That's only a rough guide and we always encourage couples to find out if the majority of their family and friends are cake lovers or not," says Anne.
"It's also become popular to have an extra tier that isn't cut at the wedding to share with family and friends afterwards," adds Jo.
WHAT ELSE CAN OUR CAKE COMPANY HELP US WITH?
Your cake designer can often provide a cake stand and other extras like a cutting knife to save you unnecessary extra costs (your venue may offer to supply these items too).
Many also offer a set-up service where they come to your venue on the morning of your wedding to dress and position the cake to ensure it looks perfect.
Also, ask if they can help you out with your pre-wedding celebrations. "I can make cocktail cupcakes for the hen parties or even some to enjoy on the wedding day with breakfast! I have a selection of six cocktail flavours which all taste amazing, and they can be made as weak or as strong as you see fit for you and your guests," says Lesley at Eat Me Ltd.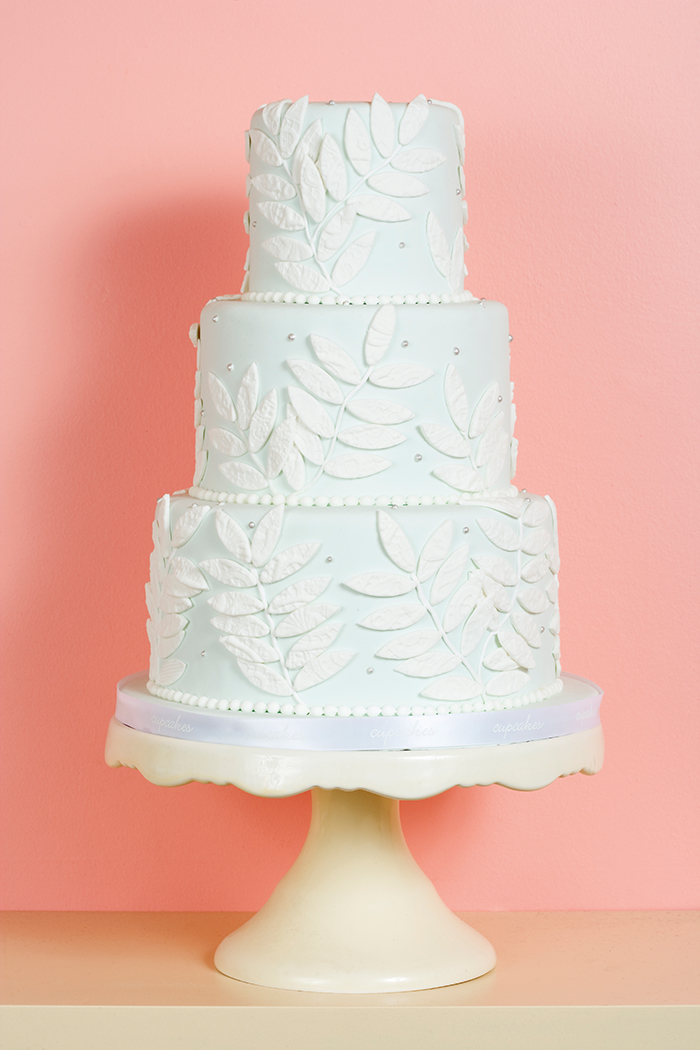 HOW DOES A CAKE CONSULTATION AND TASTING WORK?
A cake consultation is probably one of the most enjoyable parts of wedding planning, as you get to try different flavours of cake!
Cake designers will usually have a list of popular flavour types and bring around three to six for you to taste, but if there is a flavour that's off the beaten track that you would like to try, ask if they can make it for the tasting to ensure you're not disappointed when the big day comes.
"We try to make it as enjoyable and free from stress as possible, and as a guideline we make the appointments for about an hour," explains Anne at Sugar and Spice.
"The couple gives us a call with a date and time that suits them best to visit the shop, and they tell us what flavours they would like to try. We have a display room where they can relax, do the tastings, have a look at our designs on the iPads and see our dummy cakes that give them a better idea of actual sizes of cake."
WE DON'T WANT TRADITIONAL CAKE FLAVOURS " WHAT ARE OUR OPTIONS?
You have plenty of options if you want to push the boat out, and your cake designer will be full of ideas for delicious alternative cake flavours.
"Infusions of alcohol or chocolate variations are really popular at the moment, and if a customer is looking for a particular flavour combination we'll always do our best to accommodate them!" says Jo from Heavenly Tiers.
"Unusual flavour suggestions quite often come from the couple themselves; we've had requests such as Nutella filling, chocolate and peanut butter, and even coconut and lime " we're always happy to try new things!" says Anne. If you want to be really adventurous, consider having a selection of smaller cakes so that you can have a variety of flavours on offer.