Organising transport for your guests? Check out these vintage Routemasters from Lothian Motorcoaches
Sorting out transport for your wedding guests doesn't have to be stressful!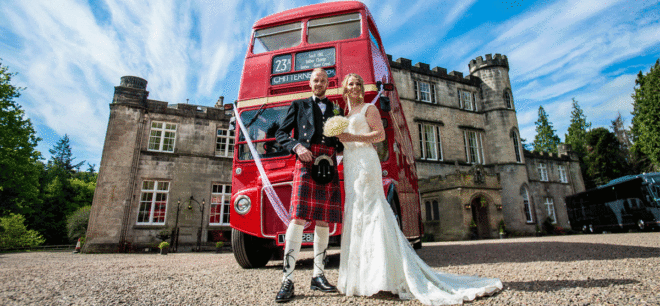 These vintage Routemasters from Lothian Motorcoaches are the perfect way to knock two things off your wedding planning to-do list.
Not only will they help solve the pesky task of getting all your guests to your venue, they'll also add a little something special to your wedding celebrations.
Here's the lowdown on organising transport for your wedding guests with Lothian Motorcoaches¦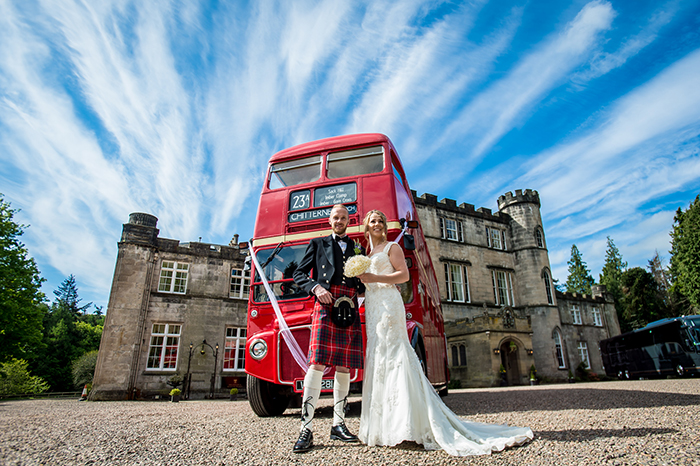 IMAGES | Wullie Marr Photography
Stress-free travel
Organising a wedding can be pretty stressful at the best of time, but even more so if your guests are having to travel to your venue.
Maybe there's parking restrictions at the venue, or there's far too many guests hoping to have a drink and not nearly enough designated drivers.
Regardless, it's all getting just a little bit complicated.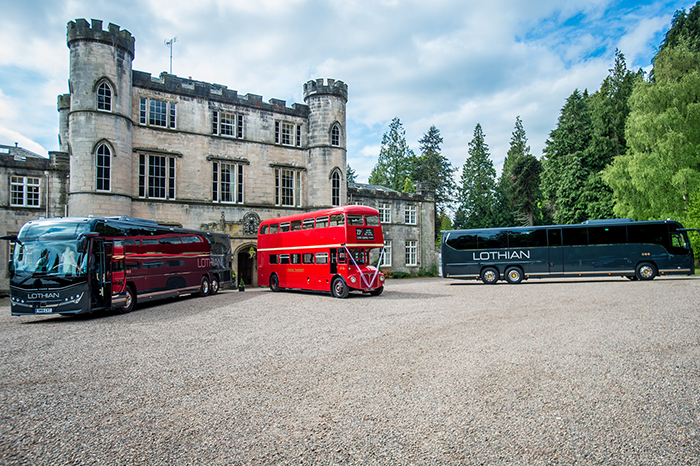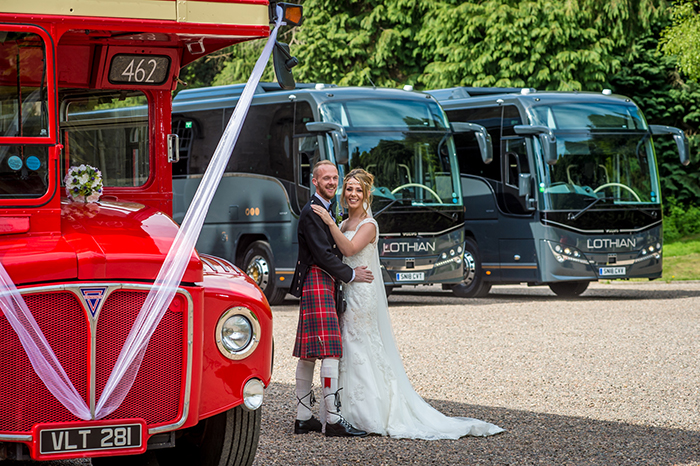 Lothian Motorcoaches's door-to-door group private hire service is the most practical and comfortable way to get your guests from your ceremony to your reception.
Punctual and spacious, its luxury coaches will allow your guests to arrive at the reception feeling relaxed, refreshed and ready to celebrate.
Its smart and well-presented drivers are focused on making sure the journey is smooth and efficient, and they'll always know the best alternatives if there are delays on the planned route.
They also want to make the journey as comfortable as possible for your guests. That's why their vehicles are always immaculately clean and well ventilated, with plenty of space for any luggage your guests might have.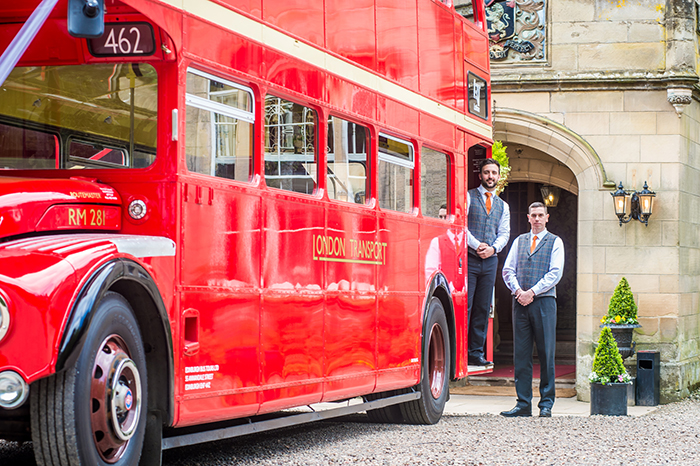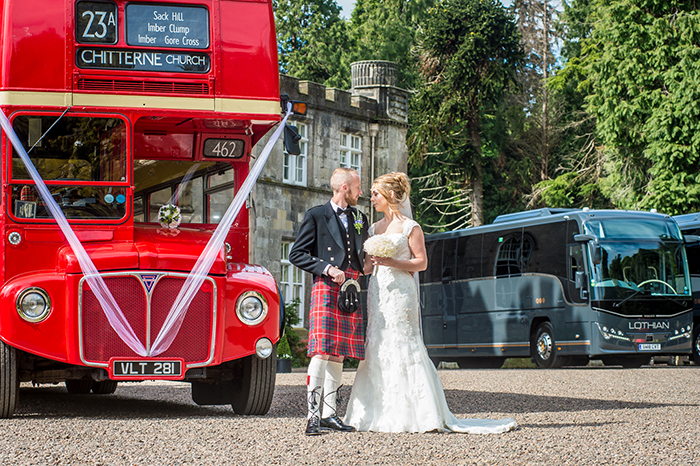 Practical but stylish
The Lothian Motorcoaches fleet has both contemporary and classic options, including the newly restored vintage Routemasters. These classic red buses won't just solve the logistical nightmare of organising transport for your guests – they'll also help set the tone for your wedding day!
They come with open platforms, authentic red livery, tartan moquette seating, tungsten lighting, plenty of chrome and the opportunity for a personalised destination screen.
Basically, it's like letting your guests step back in time! Each bus will let up to 76 guests travel in style.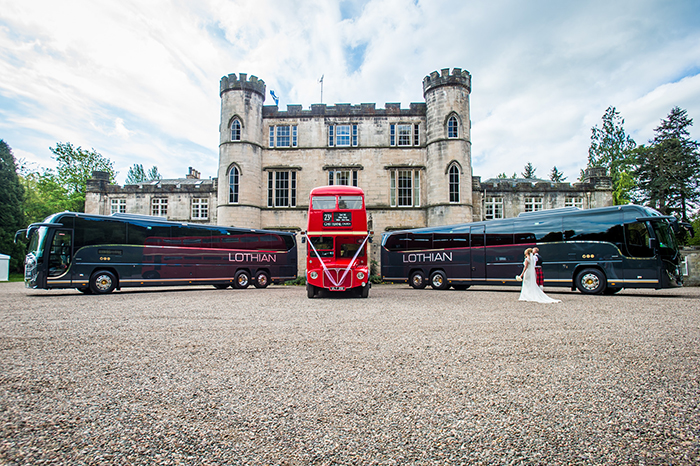 Lots of options
But if you've got more of a contemporary style, then luxury coach hire from Lothian Motorcoaches will probably be a much better fit for your big day!
Your guests will be able to sit back and relax in the distinctive, modern executive vehicles.
These brand new executive coaches are fitted to a superior standard, offering you and your guests a high quality, luxury experience.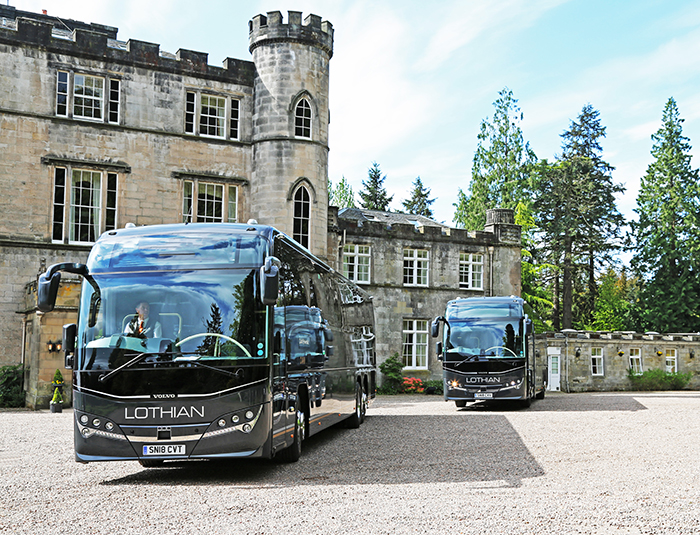 They're custom-built with customer focused features including Wi-Fi, USB charging points and comfortable high back seats " ideal if your guests are going to have quite a long journey!
With a seating capacity of 61, they also feature a new entrance arrangement that reduces step height at both the main entry door and into the gangway, making access easier, particularly for the elderly and infirm.
Whatever you have planned for your wedding, Lothian Motorcoaches will work closely with you on a package that offers you flexibility to suit your special day.
Get in touch with Lothian Motorcoaches to find a package that's right for you by calling 0808 169 8888