SWD Visits… Kinkell Byre St Andrews
We fell in love with this magical blank canvas wedding venue!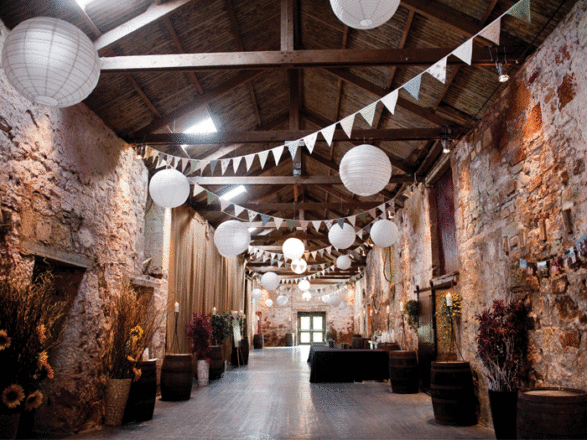 We explore Kinkell Byre St Andrews – the perfect blank canvas venue with a stunning coastal setting!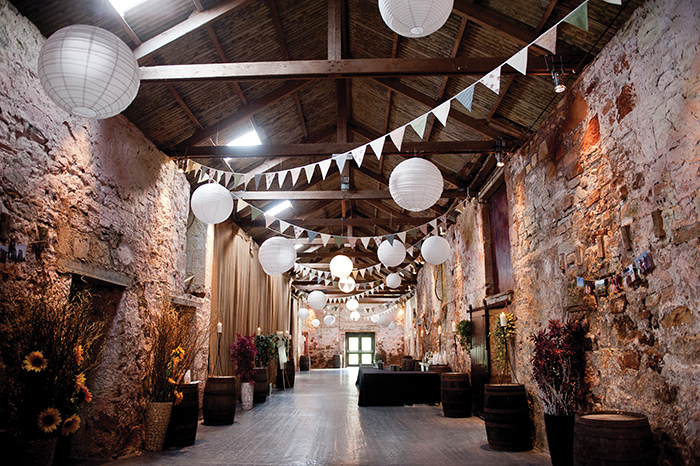 IMAGE | Elemental Photography
It kind of goes without saying that St Andrews is a pretty town, but despite being familiar with the tourist hot spot, I'm blown away when I pop over to Kinkell Byre for a visit.
Its peaceful location is unbelievably beautiful, outside of the town and right on the edge of the coast with postcard-perfect views out over the sea.
Rolling hills and fields surround this former farm steading, so no matter which angle you take your wedding photos from, you're guaranteed to find a stunning backdrop.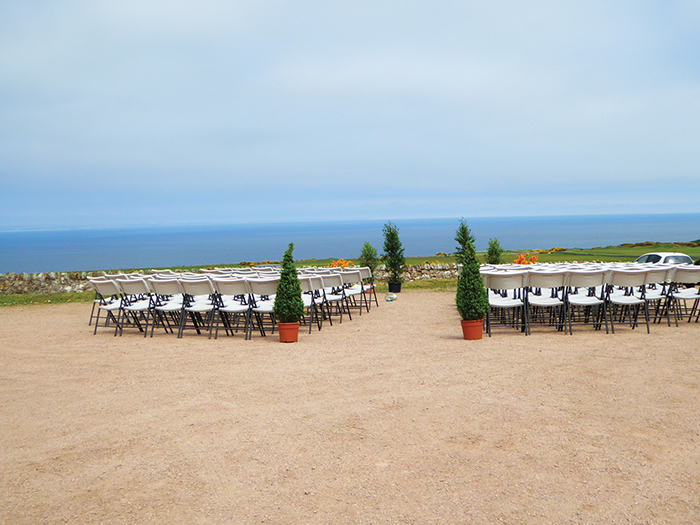 Flexible spaces
You can of course get married outdoors with the sea behind you, but the barn itself has plenty of charm to more than match the views outside.
You enter through large red doors and down through the main drinks reception space, which has a bar, seating area and windows that perfectly frame the sea.
There's also the ceremony room, a beautiful space with flexibility to arrange seating as you wish (it's been set up in the round when I visit and feels magically intimate despite the fact it can seat 200).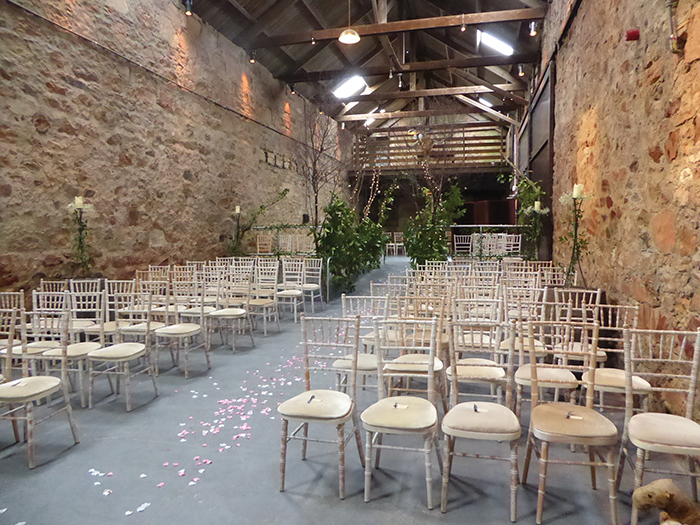 Finally, I reach Kinkell Byre's main reception area, which is ideal for a proper party.
It still has the original troughs from when the building was used as a working Byre, not to mention plenty of room for tables and dancing.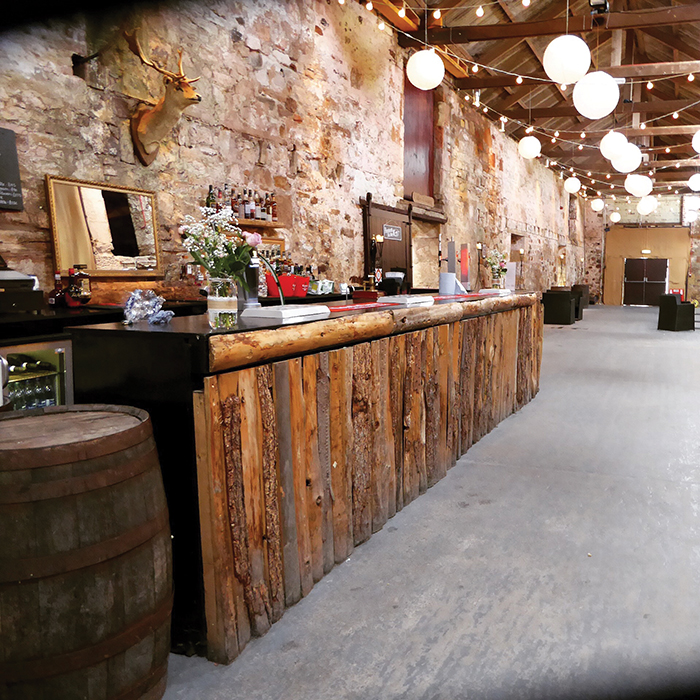 Blank canvas
The whole of Kinkell Byre flows perfectly from room to room, and because it has separate spaces for each part of your day, you won't have any lull periods during your wedding while a room is being changed around.
It's also a complete blank canvas, meaning you can style it however you like.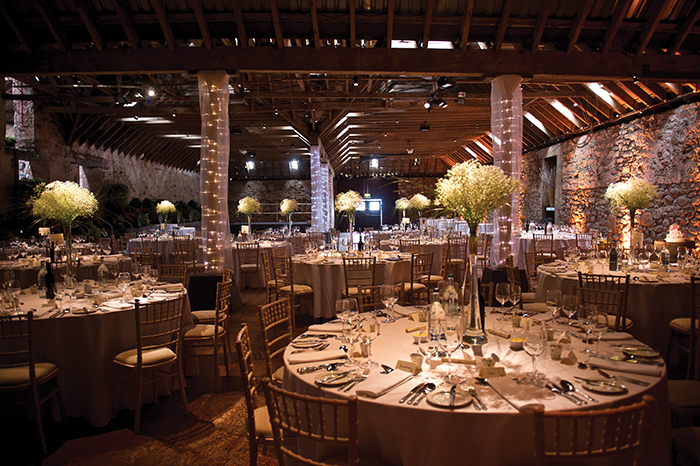 When I'm there it's decorated with greenery, flowers, candles and fairylights, giving it a Midsummer Night's Dream vibe.
Kinkell Byre does have preferred suppliers for lighting and the bar, but you'll have total flexibility for everything else – including no corkage charges – which means you really can create exactly the wedding day you want.
There's no on-site accommodation but there's plenty of parking and the town of St Andrews and nearby areas (including Dundee which is just half an hour way) offer plenty of holiday cottages and hotels.
t. 01334 472003 | e. info@kinkell.com
Read reviews for Kinkell Byre St Andrews