SWD Visits… Kingsmills Hotel, Inverness
We loved the 'home-from-home' feeling at this Inverness wedding venue!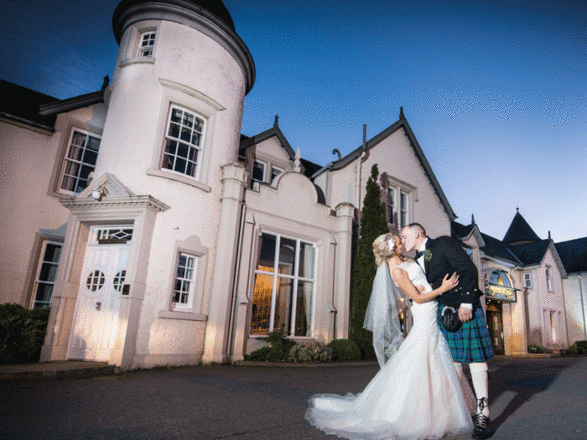 We enjoyed a relaxing stay at this luxe but cosy venue near the centre of Inverness. Here's the lowdown on our wee trip to Kingsmills Hotel…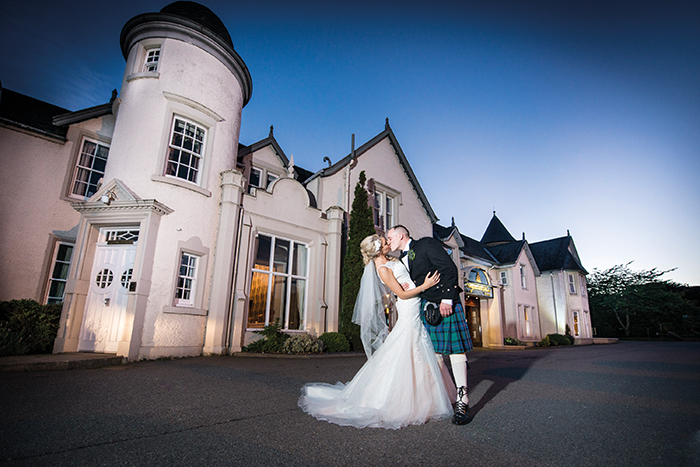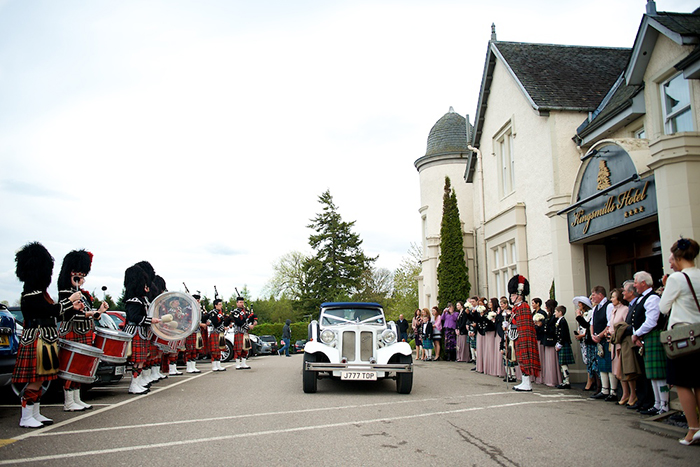 The drive to Inverness from SWD Headquarters in Dundee may be picturesque but it's also pretty long. Luckily I was heading to The Kingsmills Hotel, which is exactly the kind of cosy, comforting place you want to arrive at after a lengthy stint in the car.
We pulled up at the main hotel to find that we were actually staying at the chic Kingsclub, the executive building which houses the spa and 37 contemporary bedrooms and suites.
After checking out our stylish room and enjoying a complimentary welcoming dram of whisky on our balcony overlooking the golf course, we headed back to the main hotel for a drink before dinner, stopping for a quick sneak peek at the new garden terrace rooms which are divine!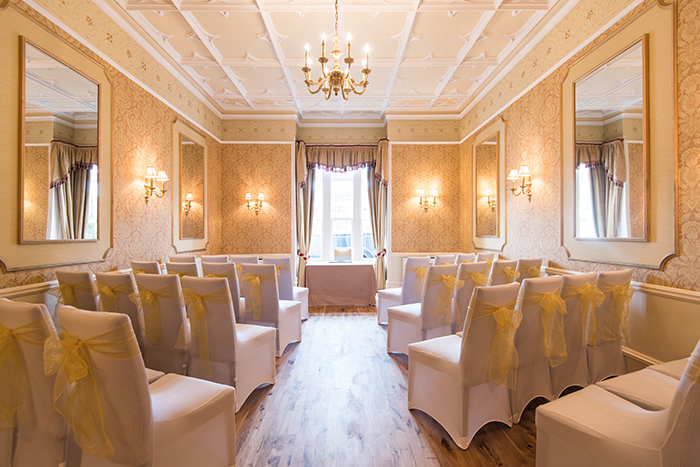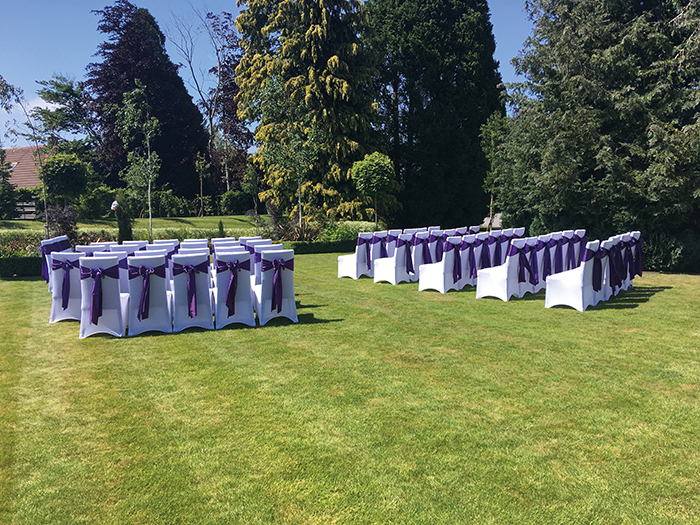 Home from home
The bar with its comfy sofas and armchairs was one of our favourite spots, but actually the whole hotel has a similarly comforting and relaxing vibe thanks to its warm décor; it's the kind of place which instantly gives you a home-from-home feeling.
The friendly atmosphere is definitely helped by the accommodating and approachable staff, and it's easy to imagine that their warm hospitality and first-class customer service would make planning your big day here super easy.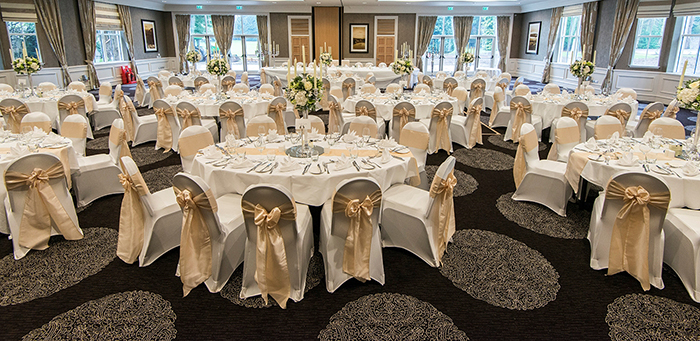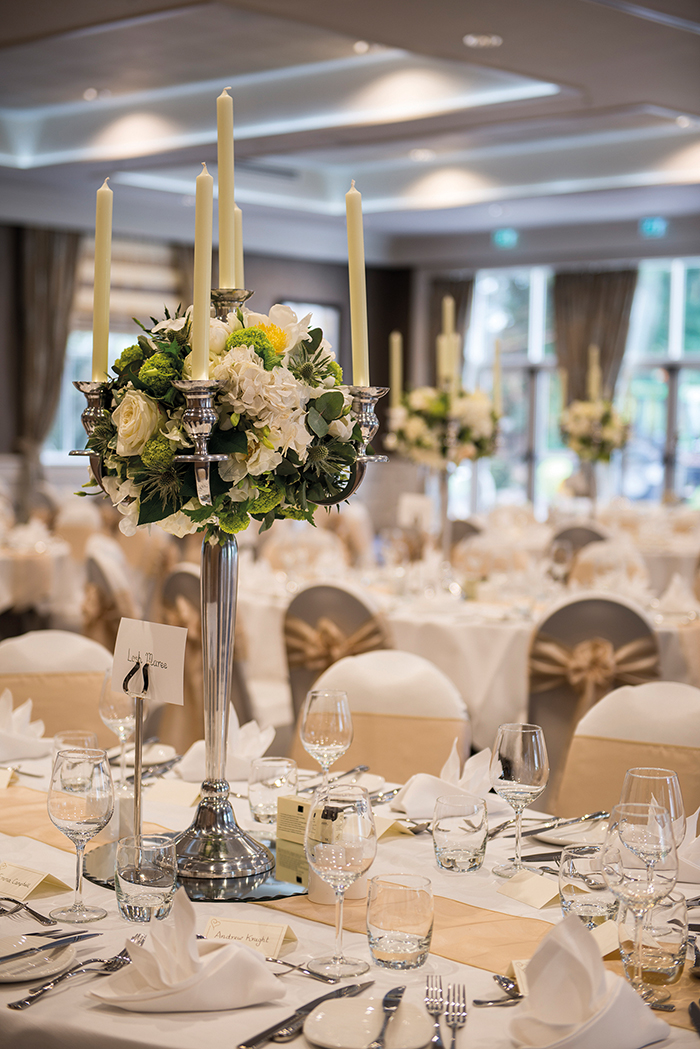 Classic or contemporary
If you do get married at the Kingsmills Hotel you'll have both contemporary and classic spaces to choose from. The bright, airy and modern downstairs function area can host up to 300 guests and as its slightly apart from the rest of the hotel's main areas, feels very private.
If you fancy celebrating in a more traditional style, there are a variety of different sized rooms to choose from upstairs, all of which have plenty of character and charm.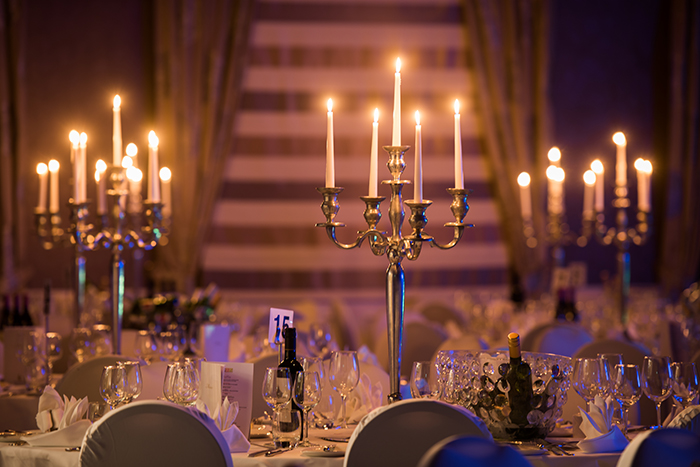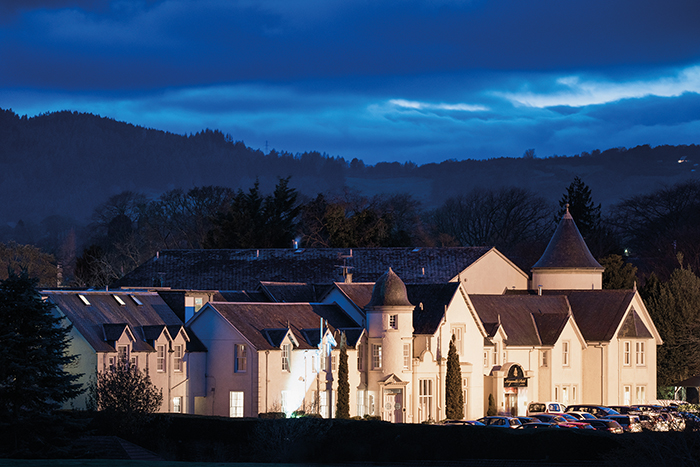 No matter which space you go for you'll be given lots of flexibility for setting up and styling your day, as well as the full support of the hotel's excellent wedding team and staff.
When it comes to your wedding meal, you can mix-and-match dishes (or request totally new ones) to create a bespoke menu! You'll also find prices for individual meals in the wedding brochure so you can budget accordingly.
t. 01463 257102 | e. events@kingsmillshotel.com