SW tries… wedding dance lessons
Felicity Drever McLean from Learn 2 Wedding Dance puts features writer Katie Bletcher through her paces.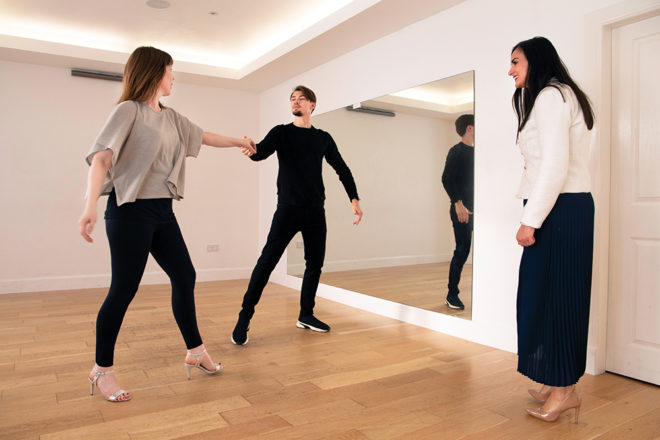 IMAGES | Ailsa Kerr
Back in February, with the Strictly Come Dancing final still fresh in my memory I decided it was about time I learned some actual dance steps.
Sure, I'd made it through my own wedding first dance, but I wanted to put myself in the dancing shoes of many of the brides I speak to, preparing for their own moment on the dancefloor.
Plus my dance-obsessed daughter seems to live permanently in tap shoes so I wanted to be able to join in the fun!
I contacted choreographer Felicity Drever McLean of Learn 2 wedding Dance to see if she would teach me a simple first dance routine.
The former VOWS Award winner founded her company in 2003 and has taught over 5,000 couples since (including a former Scottish Wedding editor!).
When I arrived at her dance studio in Edinburgh I was immediately paired with dance assistant Max Ivley, my partner for the morning.
Felicity had asked me to wear proper shoes (not trainers), and select some songs.
I opted for first dance classics Stevie Wonder's For Once in My Life and Signed, Sealed, Delivered, and Al Green's Let's Stay Together.
After finding out what dance experience I had – that'd be none – she started with some basic side steps with a step-together step-together.
At this point I discovered I needed to make my steps a lot smaller and learn to let Max lead, which is actually surprisingly difficult and an issue that's not uncommon.
"It can be hard," says Felicity. "All of a sudden [the men] have to be in charge."
Then I learned some basic steps including: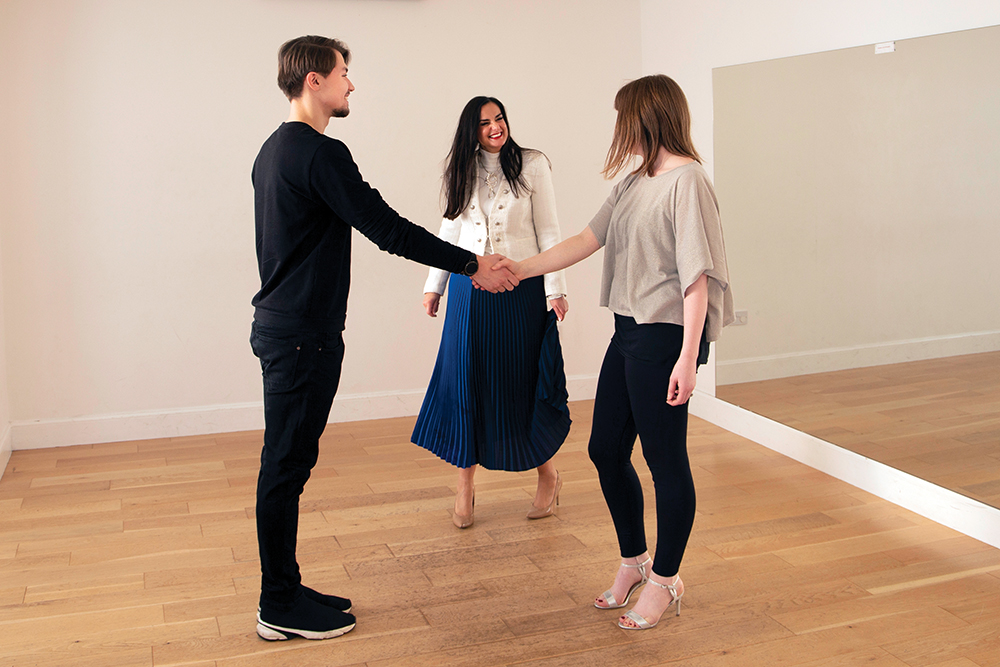 the 'handshake turn'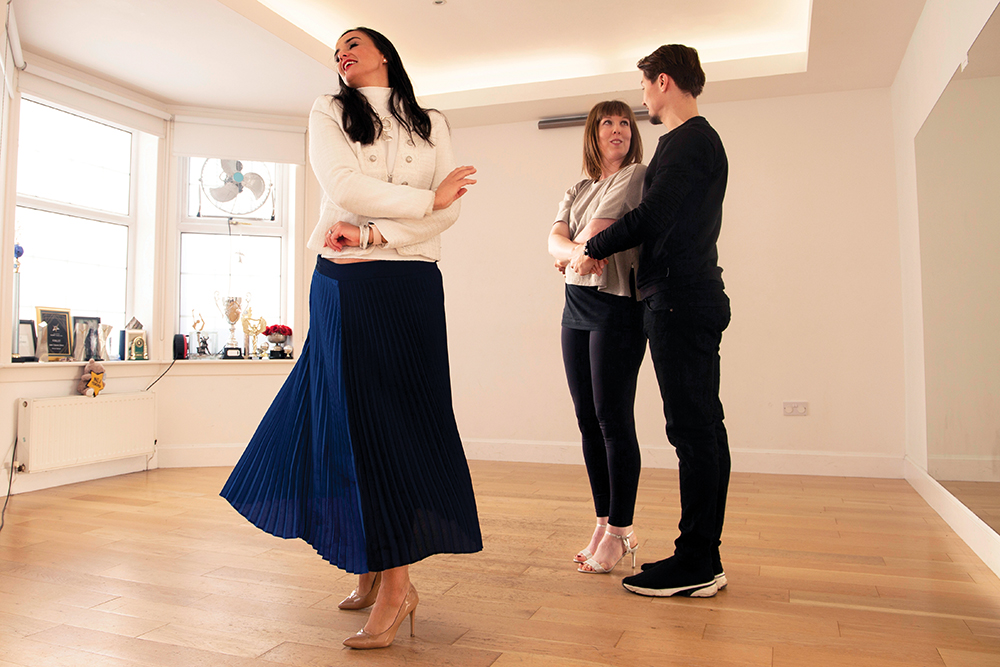 the 'basket'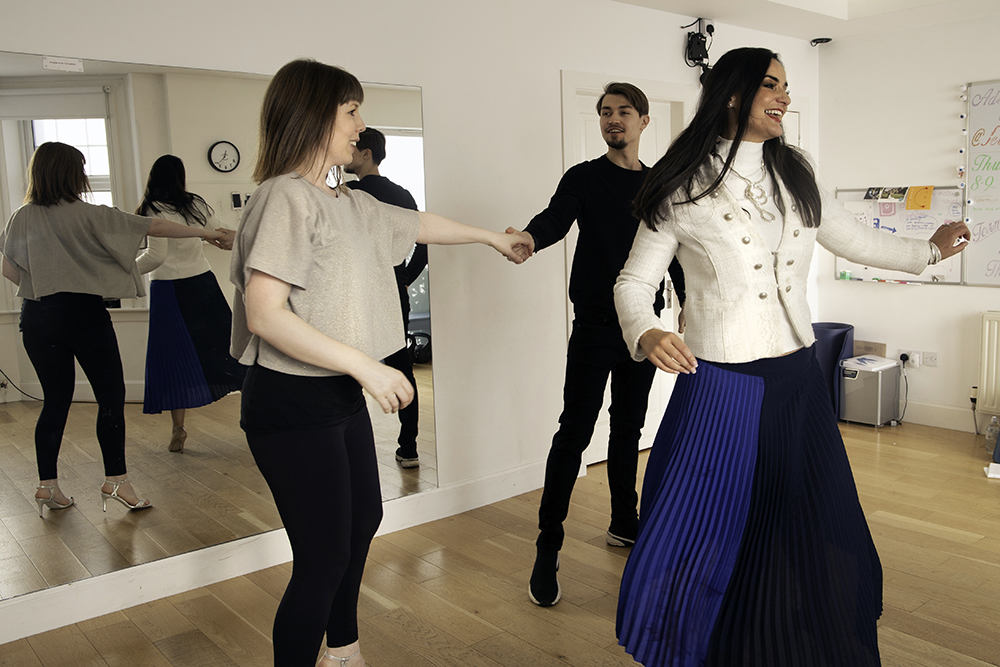 the 'roll out'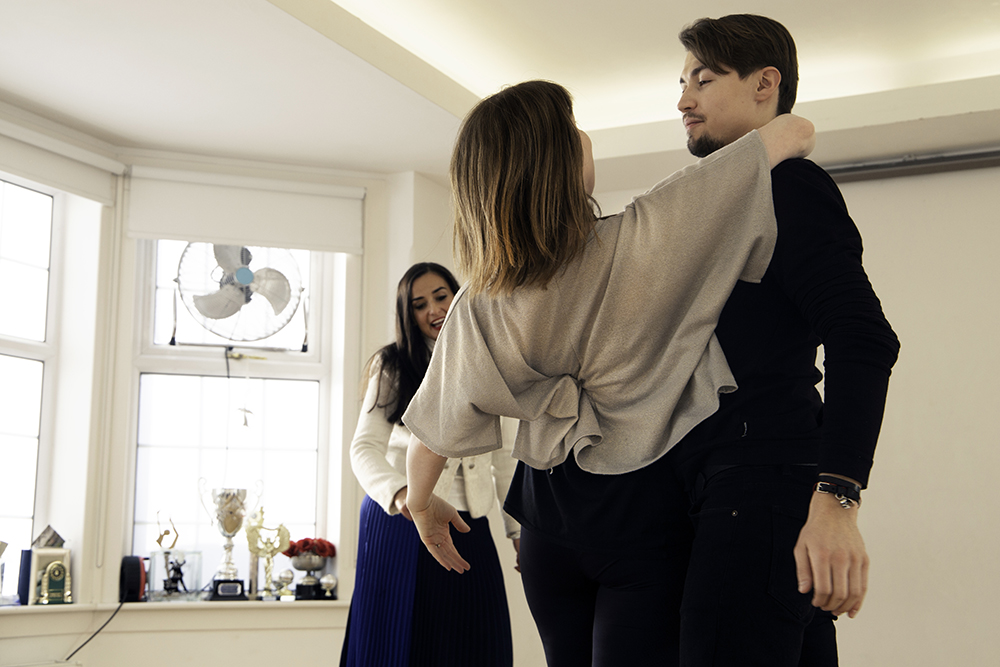 the 'backwards dip'
We started to put them together in different combinations and before my hour and a half was up Felicity had choreographed three unique routines that I could pull off with something approaching confidence.
What's more I'd had an absolute ball, even when the training skirt came out to give me a much better idea of what it's like to do all these moves in a wedding dress.
Check out one of the final routines here:
After just one lesson I already felt like I could achieve a half decent first dance, though I was well aware I was dancing with a professional and not my OH.
And I'd had the most fun. It's no wonder so many couples turn to Felicity to put them at ease for their big day's performance.
Read the full feature in the upcoming Spring issue of Scottish Wedding.
Can't get to the shops?