Suit up with Slater Menswear's new collection
There's something to suit every groom at Slater Menswear!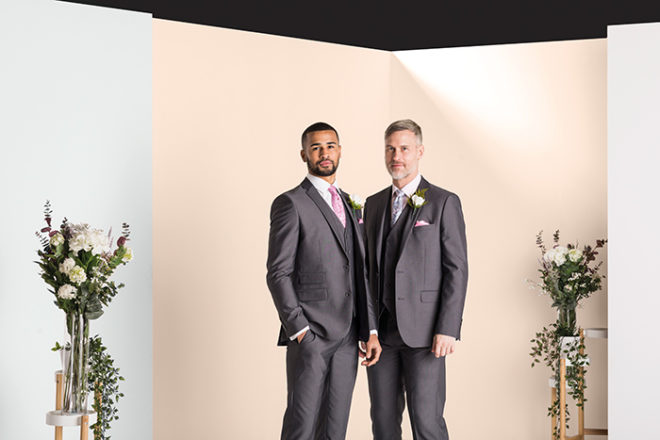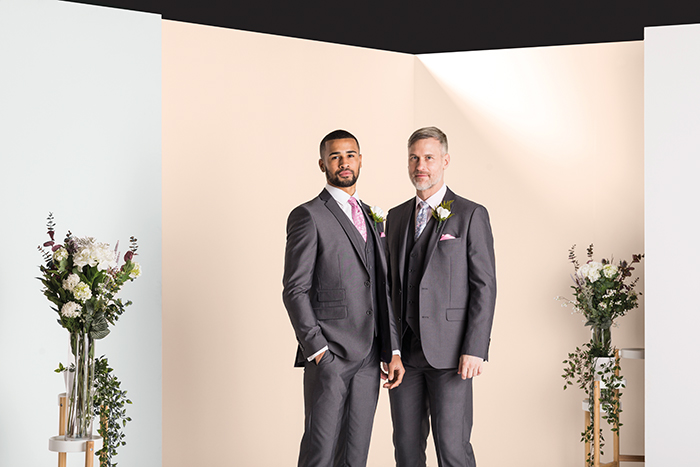 From chic charcoal to modern navy, the new season suit collection from Slater Menswear contains a colour option for every groom…
If there's one thing that'll make the hunt for a stylish wedding suit all the easier, it's having plenty of choice. At Slater Menswear you won't have to worry about struggling to find the right colour to match your wedding theme, nor will you have any trouble getting an outfit that fits like a dream.
With a huge range of suits in every conceivable colour, fabric and pattern, plus differing styles to suit every size and shape, there's no shortage of options for your big day look.
You'll be done and ready to suit up in no time at all, which means you'll have plenty of energy – both mentally and physically –to get your groomsmen all kitted out in matching styles, too.
The best thing is, you won't have to break the bank to accomplish it. Sure, Slater Menswear offers luxury designers if that's what you're after (if you can't treat yourself to a fancy suit for your wedding, when can you?), but it also has plenty of on-trend suits at budget-friendly price points. Who said groomswear shopping had to be stressful?
Here are three of Slater Menswear's favourite new season looks: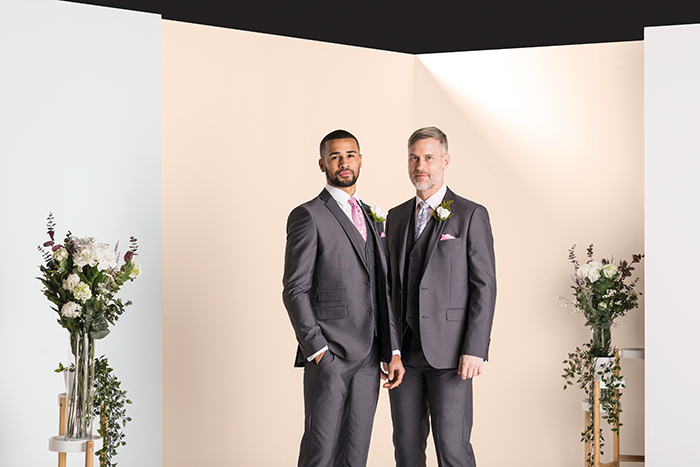 Sawyers & Hendricks charcoal tonic three-piece suit (£99)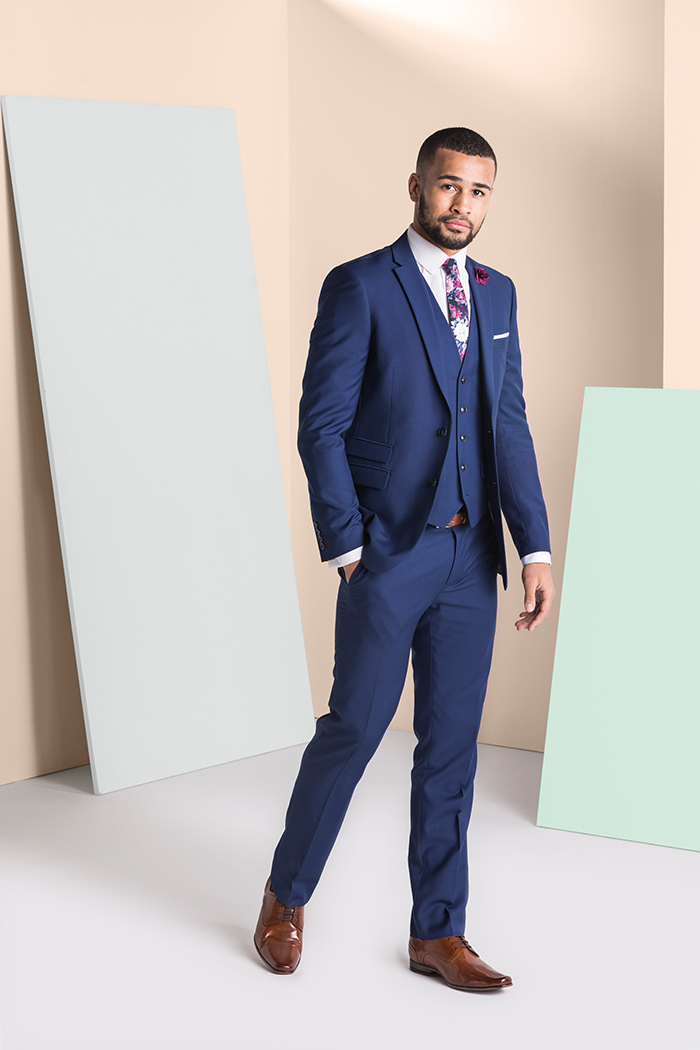 Onesix5ive navy three-piece suit (£89)
A sharp blue three-piece suit is always a firm favourite with grooms. A bold floral tie adds personality and makes you stand out from your groomsmen.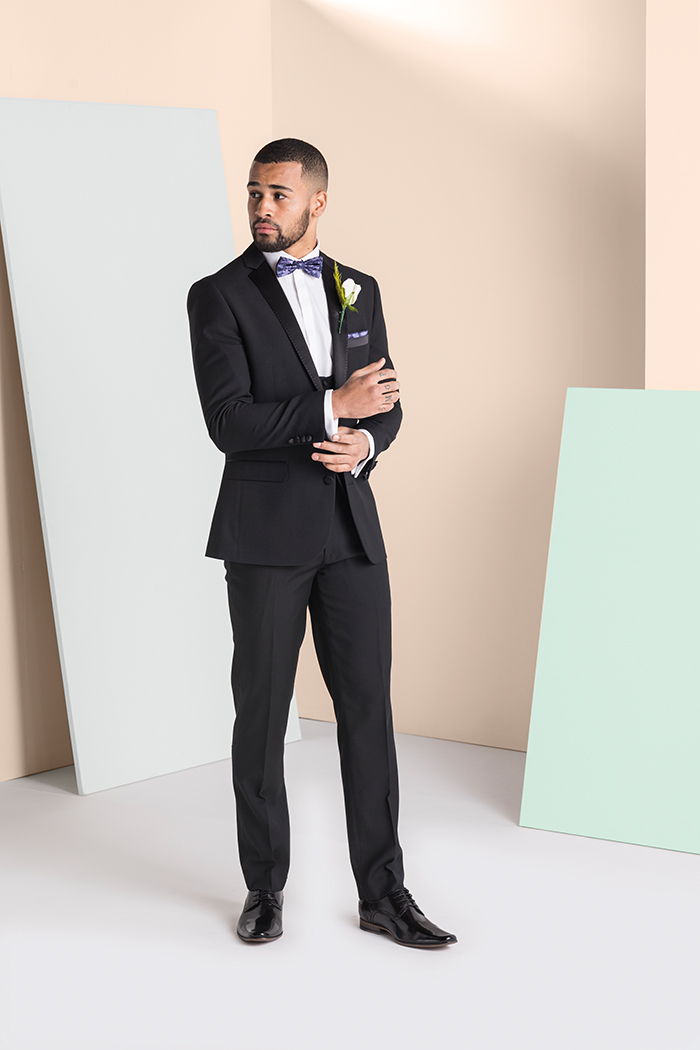 Harry Brown black three-piece suit (£110)
The classic dinner suit is definitely making a comeback this wedding season. It's hardly surprising – what groom doesn't want to feel like James Bond on their big day?
t. 0141 548 6485 | e. contact@slaters.co.uk
Read reviews for Slater Menswear