Our guide to building your dream gift list with The Wedding Shop
A gift list with The Wedding Shop is stress-free!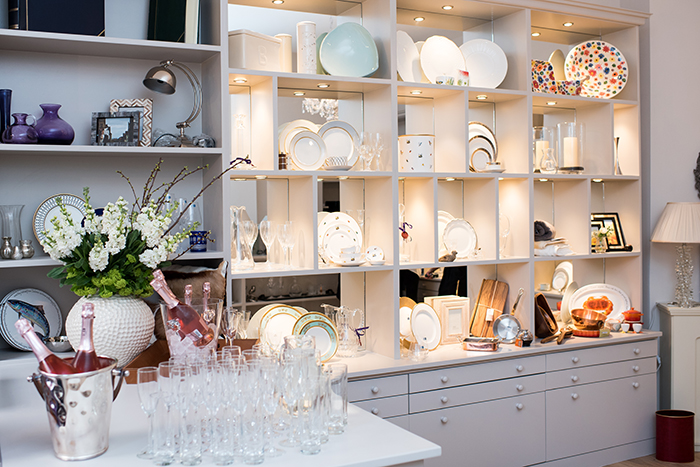 Wedding gifts can be a whole lot of awkward –you're worried about being lumbered with a horrendous vase or dinner set you'll feel obliged to have on display,and your guests are no doubt in knots over how much to spend and on what.
With a gift list from award-winning The Wedding Shop you can cut out all potential awkwardness in a polite,stress-free way.
Your guests will know exactly what you're looking for and they can team up with multiple other guests to contribute to pricier items, so money doesn't have to be a concern.
Not sure where to start? We've put together a guide to the whole gift list building process to help you stay organised…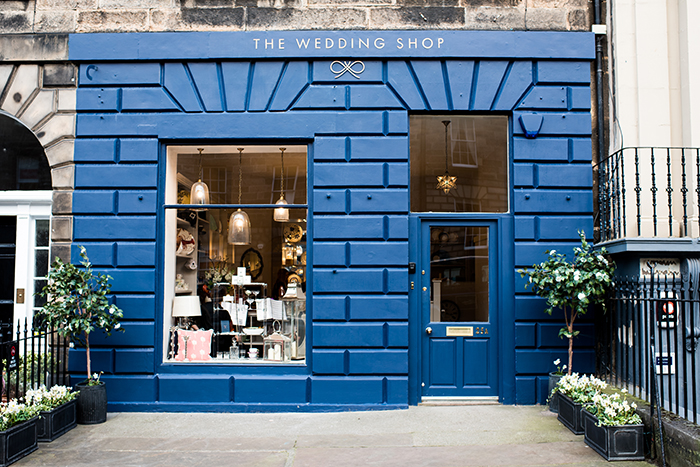 1 Getting started
Register online or book an appointment at The Wedding Shop's Edinburgh showroom to begin your journey! Located on Dundas street, it's filled with a carefully curated selection of homeware and is bound to give you lots of inspo.
If you go for a private couple's appointment, you and your partner can browse the showroom at your leisure and even start picking out a few goodies.
You can also book in for one of The Wedding Shop's new Bring a Bridesmaid appointments; you and one of your maids will head along for a 20-min appointment including a tour, intro sesh and free glass of champs!
Ideally, you'll be doing this around six months before your big day, but it can be done in less if time's creeped away from you.
2 Ask the experts
Once you're registered you'll be assigned a personal Gift Guru who'll be on hand to offer advice and help.
Each experienced guru fully understands the importance of creating a truly tailored list that reflects you and your partner's styles, so they'll keep you on track throughout the process.
And don't worry, if you can't visit The Wedding Shop showroom in person, you'll receive the same exceptional service online. Just use their online chat function for instant access to their team of knowledgeable Gift Gurus.
With more than 28 years'experience in the industry, The Wedding Shop knows how to make wedding gift lists seamless and stress-free to organise – that's why they're the UK's most popular fee-free gift list provider.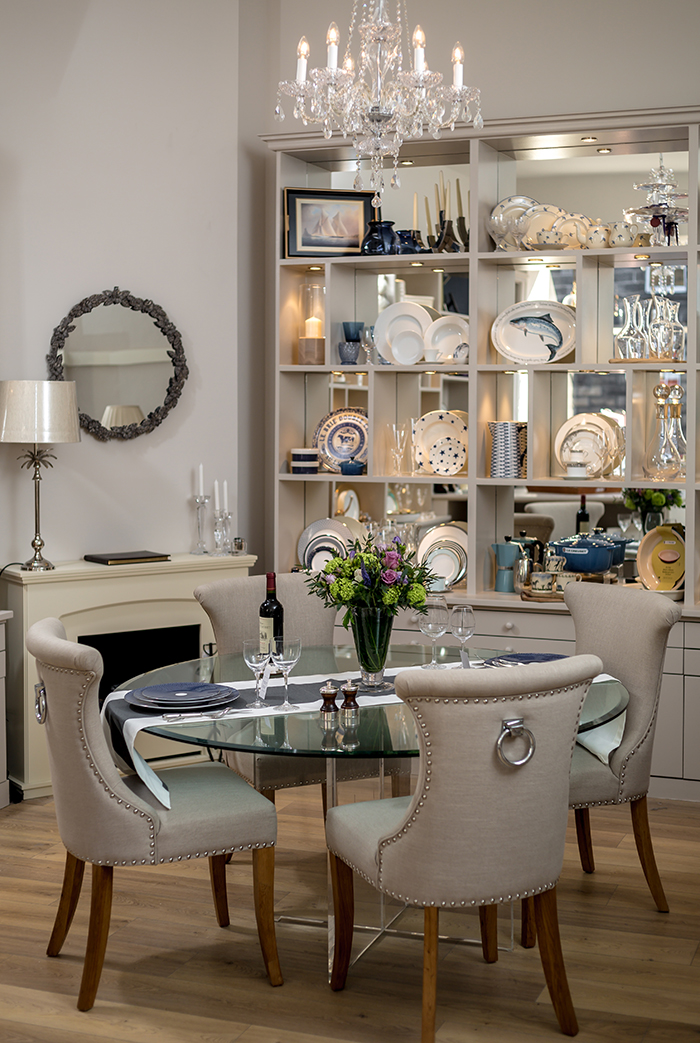 3 The fun bit
Now it's time to actually choose gifts, which is basically shopping without the horrible 'having to actually pay for everything' bit at the end.
The Wedding Shop offers products and services from over 350 different brands, so you'll be spoilt for choice. The options really are endless; original artwork, weekly or monthly subscriptions (we love the flower subscription from Bloom &Wild), unique homeware and fabulous experiences.
You can add anything you want to your list, including gifts, cash funds, subscriptions and experiences all together.
You can even ask for contributions to your honeymoon or a charity that's close to your heart, and if you happen to see a product from a UK retailer not currently with The Wedding Shop, just let your Gift Guru know. They'll source the item on your behalf once it's been purchased by your guests.
The best bit is that with group-gifting you don't have to feel bad about adding in pricier gifts! Your guests will have the option to pledge any amount they want towards a prezzie.
4 Over to your guests
Next up, it's time to launch your gift list. Ideally you'll be able to pop one of The Wedding Shop's notification cards in your invites, and you can also personalise your own website link to share with your guests.
You can do this at any time but aim for around three months before your wedding!
You can also download the app and use it to help build and manage your list on the go (it features a barcode scanner), and you'll recieve email alerts whenever a guest purchases a gift. The Wedding Shop is the only UK gift list provider to offer an app,and it's a huge help!
It's also worth mentioning that even after your wedding date,The Wedding Shop gives you the flexibility to change your mind before you finalise your list.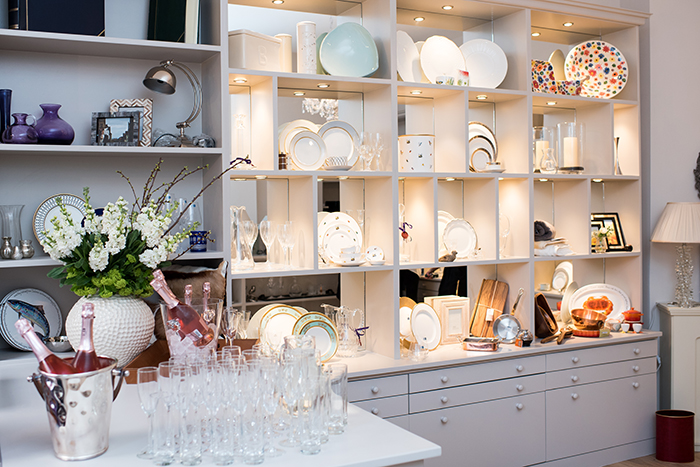 5 Get your gifts
Once all your gifts have arrived in their warehouse, The Wedding Shop will notify you and offer free delivery anywhere in the UK.
They also provide free storage for up to six months, which is perfect if you're heading off on an exotic honeymoon after your wedding!
Just let your Gift Guru know what'll work best for you and they'll arrange delivery for a day that suits you.
Then all you need to do is unwrap everything (the really exciting part!) and start enjoying all your thoughtful gifts.
SWD's Wishlist!
Looking for a little inspo to get you started?
Here are a few products and brands we've got our eyes on…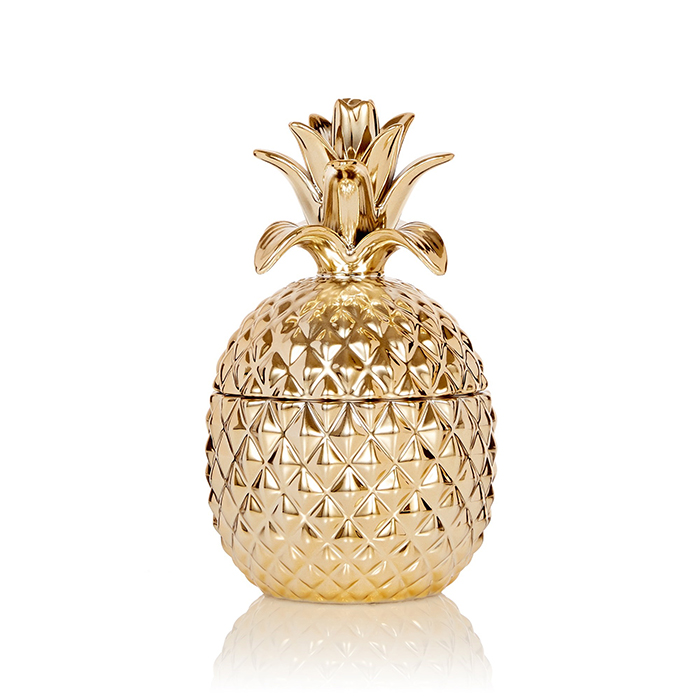 Coveted London three wick candle (£75)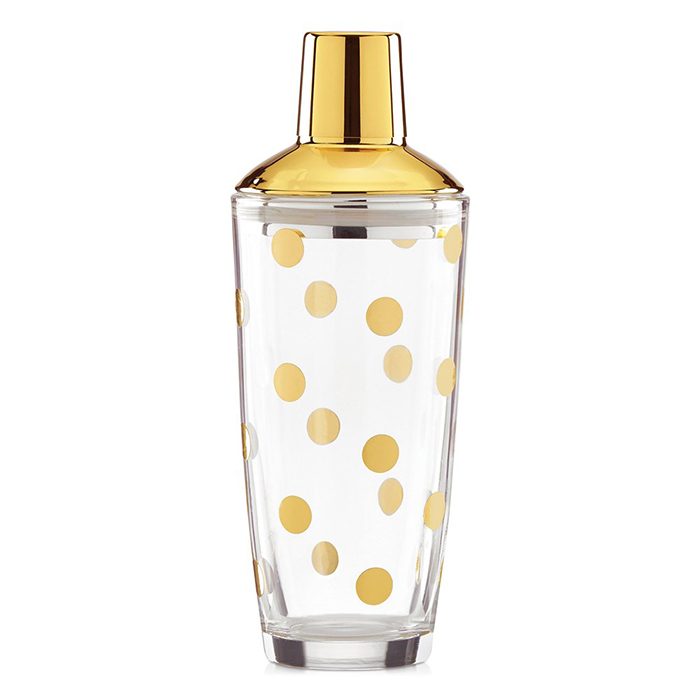 Kate Spade Two of a Kind cocktail shaker (£57.50)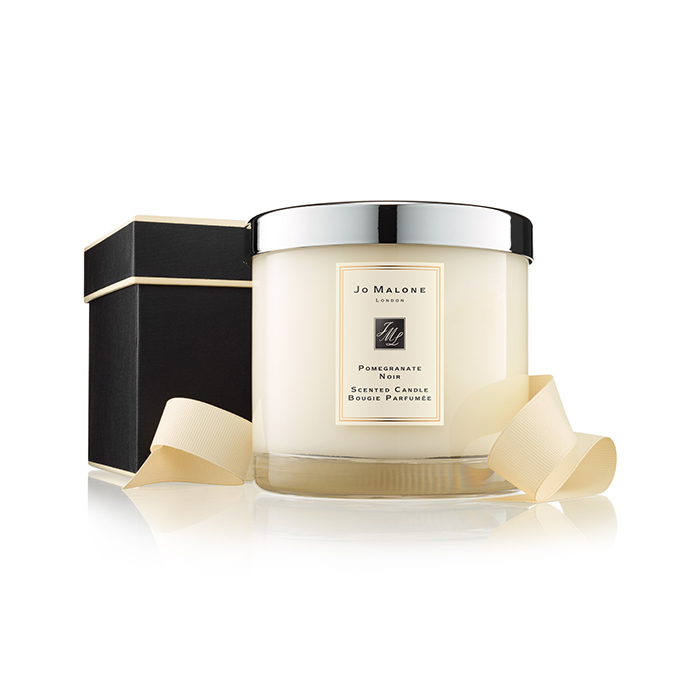 Jo Malone pomegranate noir candle (£120)
t. 0131 558 7755 | e. hello@weddingshop.com