Eloping to Scotland – all you need to know
With landscape this stunning it's no wonder couples from across the world want to marry here.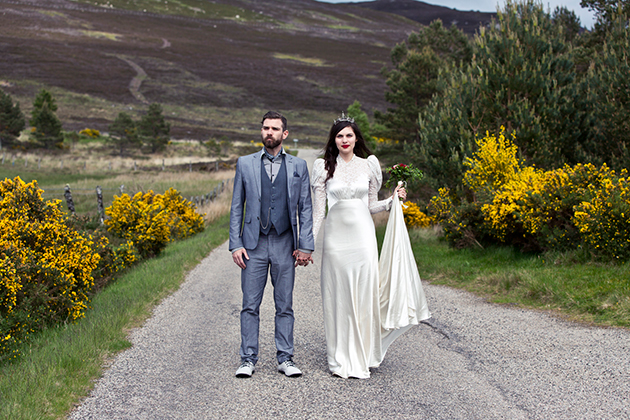 IMAGE | Solen Photography
Call us biased but we reckon Scotland is one of the most beautiful places in the world in which to tie the knot.
What's more, it's one of only a few countries where couples can marry exactly where they choose, so if you plan on eloping here you'll have your choice of mountain, glen, beach or city.
Celebrant Paula Wilkinson of Fuze Ceremonies says, "There are SO many advantages for couples who decide to say "I do" to Scotland.
"Scotland is one of only a handful of countries in the world where couples are free to marry wherever and whenever they want, which is a massive advantage in a country as breathtakingly gorgeous as Scotland!
"With serrated mountain ranges, mile-deep lochs, isolated glens, ancient woodlands, uninhabited islands, pristine beaches, history-steeped cities and medieval architecture and castles everywhere you look, Scotland is packed to the rafters with epic ceremony locations."
But before you get carried away deciding on your exact location give some thought to the logistics.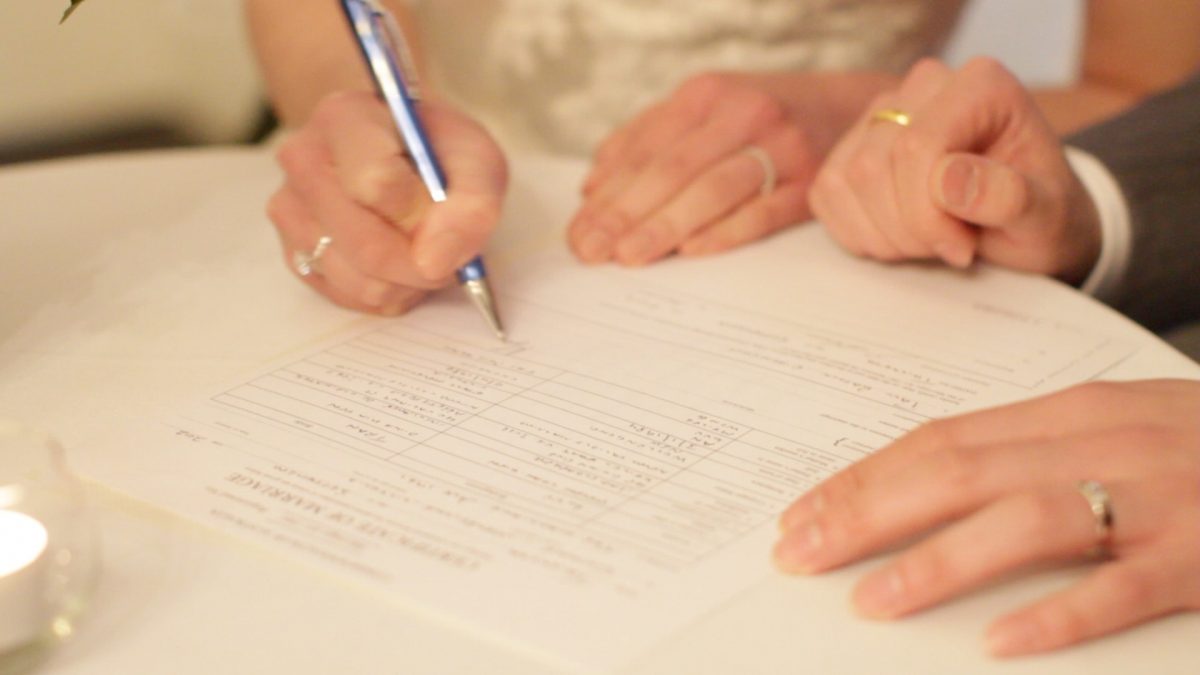 THE LEGAL BIT
According to the National Records of Scotland website foreign nationals who do not live in the UK are free to get married in Scotland.
However, depending on where you come from you may be subject to immigration control. "Otherwise, the arrangements are the same as those for a couple living in the UK," according to NRS.
If you're from a country outside the European Economic Area (EEA), and Switzerland and you want to elope to Scotland you WILL need an entry clearance.
So, for example, if you're travelling from Australia, Canada or the United States, to name just a few, you need clearance.
Further information is available on the GOV.UK website where you can apply for a marriage visitor visa.
This costs £95 and applies to couples who don't intend to live in the UK after the wedding.
Paula adds, "You should get a decision on your visa within three weeks. A Declaration of Immigration is something else that you will need to look into."
You don't need entry clearance to change your civil partnership registered in Scotland to a marriage. However, will need to provide evidence of your existing civil partnership.
WHAT IF WE WANT TO LIVE IN THE UK AFTER THE WEDDING?
The price of a fiancé visa if you want to live in the UK and you're marrying a UK citizen or settled person ranges from £1,033 to £1,643 according to GOV.UK.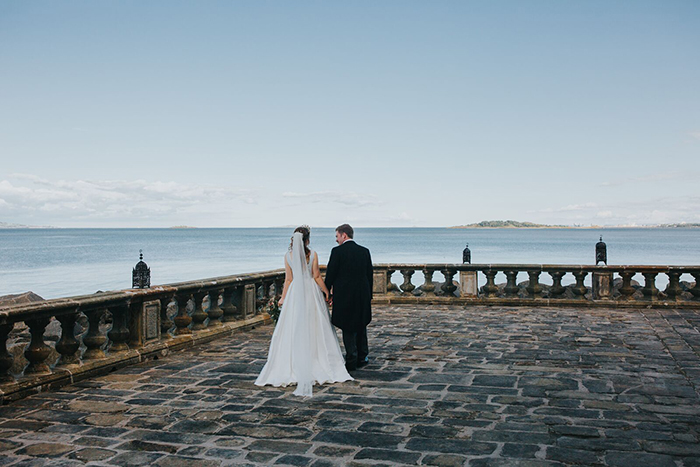 IS THERE ANY OTHER PAPERWORK TO COMPLETE?
Once you have chosen your ceremony location, date and celebrant you can begin the actual wedding paperwork.
Paula says, "Thankfully it is incredibly straightforward to marry in Scotland and so all that is required is the couple, their celebrant, two witnesses over the age of 16 (we can provide witnesses if the couple are eloping alone) and a Marriage Schedule, which is the form which the couple, their witnesses and their celebrant will fill in on their wedding day."
The Marriage Schedule is granted by the registrar local to your wedding venue and can be collected in person up to seven days before the big day.
To be issued a marriage schedule you must each fill in a Marriage Notice form (M10 form).
The form must be submitted with a £70 processing fee no earlier than 12 weeks and no later than 29 days before the wedding day.
You will also need to submit your birth or adoption certificate, passport and proof of residence.
Divorce certificates or a Certificate of No Impediment are also required for couple coming from abroad.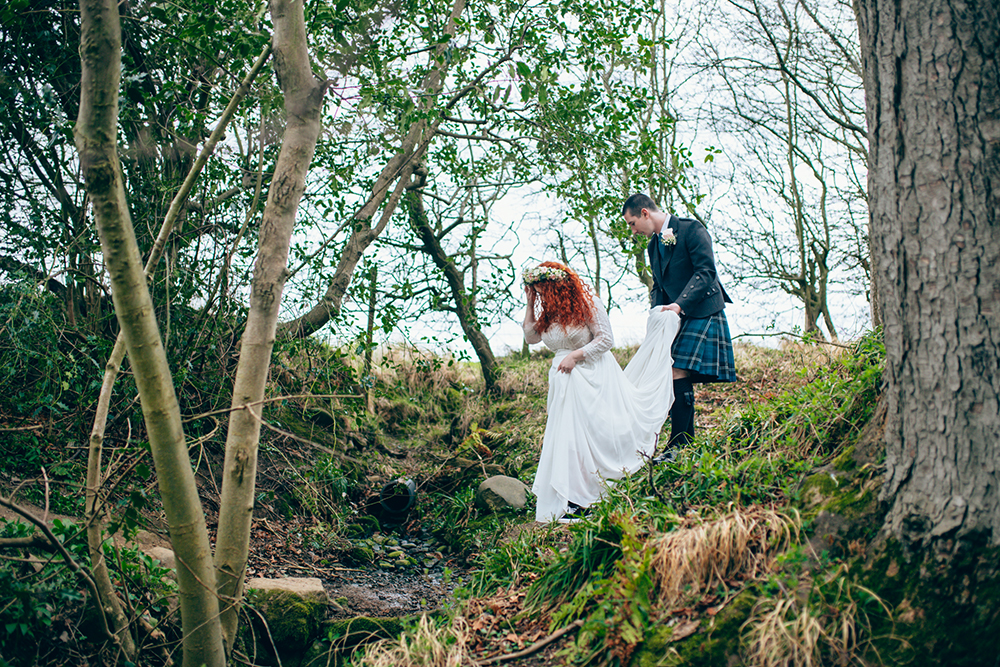 IMAGE | Samantha Kay Photography
HOW DO YOU CHOOSE WHERE TO MARRY IN SCOTLAND?
Before you get bogged down in the final marriage paperwork you get the fun of choosing your wedding location.
Unless you have a specific location or venue in mind this may be trickier than you think!
Our guide to small and intimate locations in Scotland to elope to is a great start as well as our venues directory.
Paula also suggests hitting up social media and searching the hashtags #scottishwedding #scottishelopement and #scottishelopementphotographer.
Paula is actually Fuze Ceremonies' dedicated elopement specialist. She offers free advice on the perfect ceremony location to suit a particular couple.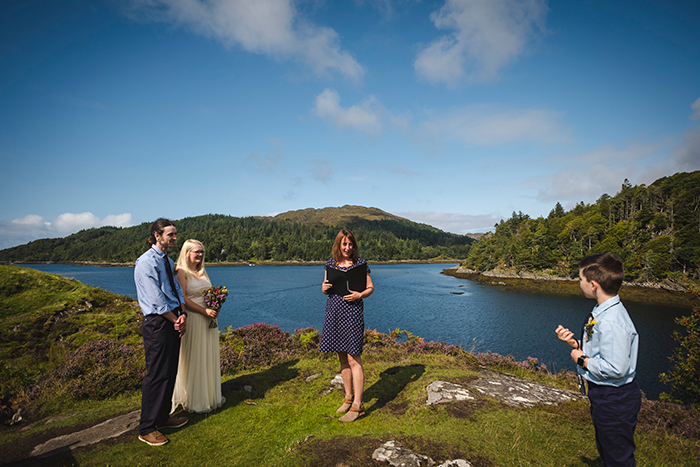 HOW SHOULD YOU CHOOSE WHO TO MARRY YOU?
Again start by looking through the celebrant page on our directory here where you'll find details of celebrants all over the country.
Think about the sort of ceremony you want.
To get married in a religious ceremony contact the individual church and check if there are any limitations or requirements.
To go down the civil ceremony route contact the registrar of the council area in which you wish to marry.
Then there's also interfaith and humanist options.
Paula advocates finding the celebrant who is right for you and who you naturally click with.
"We would recommend that couples head over to our website where they can narrow down celebrants based on location, and from there they can dig deeper by checking out the whittled down celebrants' social media platforms," she says.
Always meet with your celebrant or at least FaceTime or Skype them before you make a decision.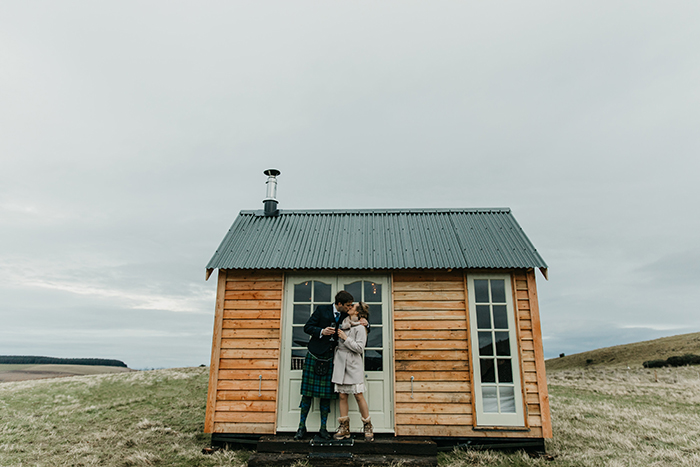 IMAGE | Emma Lawson Photography at Aswanley
AFTER YOU'VE ELOPED TO SCOTLAND WILL THE MARRIAGE BE LEGALLY BINDING IN OTHER COUNTRIES?
Yes, it's that straightforward!
"Once a couple, their witnesses and their celebrant have signed the Marriage Schedule on the big day, they are declared officially married, which is legally binding and internationally recognised," says Paula.
CHECK OUT TWO GORGEOUS REAL LIFE ELOPEMENTS HERE AND HERE