How to legally change your married name in Scotland
Humanist Society Scotland Ross Wright explains all.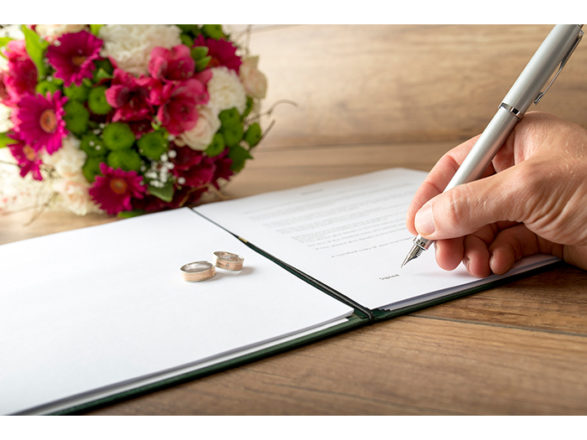 Humanist Society Scotland celebrant Ross Wright explains the different options if you want to change your married name in Scotland (or fancy doing something completely different!)
"What will I call myself after I'm married?"
If you are a man marrying a woman then you have probably never considered this question, and if you are a woman marrying a man, you might be one of the majority who intend to change to their future husband's name " but there are lots of other options.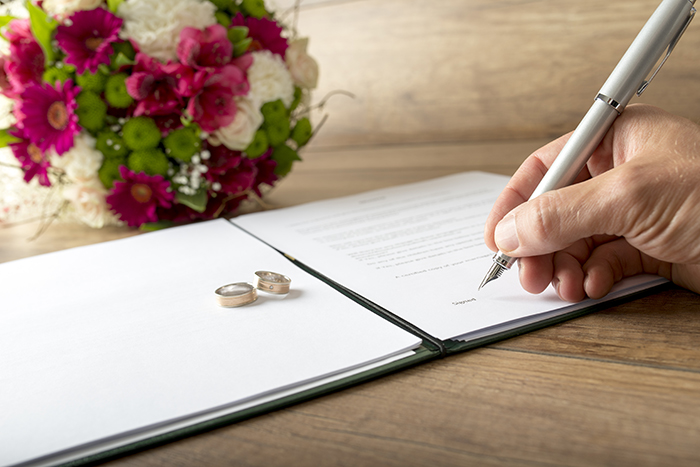 How do I legally change my married name in Scotland?
Humanist Society Scotland celebrants have been conducting legal weddings since 2005. We've seen naming choices change over time.
In Scotland, you can actually call yourself anything you like and change your name at any point in your life, with the only proviso being that you're not doing so for fraudulent purposes.
When you change your name in marriage, you're not actually changing your name " legally, you'll be living under an assumed name. If you want to legally change your married name, contact the National Records of Scotland, pay £40, and your birth certificate will change too.
To live under an assumed name (which is what many people do), all you need to do is decide what you'd like to be called, and then contact all the people and organisations who interact with you to ask them to accept that new name (here's a quick list of people you should contact when you want to change your married name in Scotland).
Marriage or civil partnership are two of the circumstances where a name change is easily agreed by banks, building societies, the NHS and other public bodies.
What if I don't want to take my partner's name when I get married?
Ask yourself: who would you like to be?
First off, you can just keep your name " there is no legal obligation to change your married name in Scotland. And don't forget, a man can just as easily take his wife's name¦and it does happen!
Alternatively, you could combine both surnames by smooshing them together to make a new one.
My friend and colleague Andrew Simmons married Jennifer Smith and both became the Smithsimmons (you can read more about their decision to do this in the Summer 2018 issue of Scottish Wedding Directory).  You have to be careful though. A Ms Wilson marrying Ms Norrie resulted in them becoming the Winos (true story)!
Another two women, who were dearly loved by one of the girl's grannies, both changed their name to Granny's surname.
With same-sex couples, another issue can arise: what if you have the same first name? When I helped Stuart marry Stuart last year, they came up with a clever idea. They each hyphenated with their old surname first, so Stuart Rennie-Cameron and Stuart Cameron-Rennie can be told apart!
If you would both like to start afresh, you could choose a completely new surname; one unconnected to your ancestries but that you both like. One couple who both loved the outdoors became Mr and Mrs Lakes.
So when it comes to that important discussion about who might change their name, remember that it's a privilege if someone takes your name, but it doesn't mean they don't love you if they won't.
In today's more equal times, there are plenty of ways to marry and let everyone be who they want to be.