I postponed my wedding due to Coronavirus, and now I feel positive about it
Bridal make-up artist + bride-to-be Louise Ballantine was supposed to be getting married today, but instead had to postpone until next year.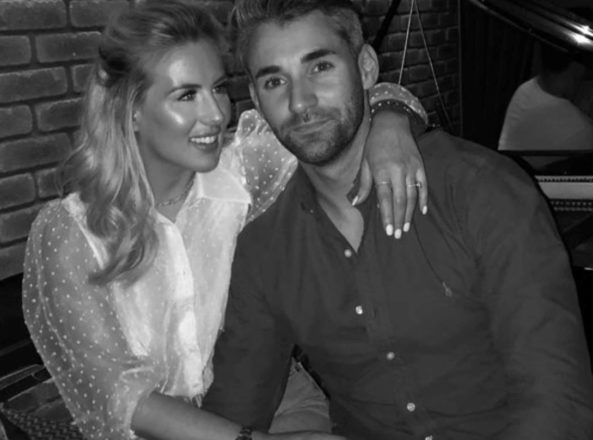 "Our original wedding date was today, Saturday 4th April 2020 and, because of the COVID-19 outbreak, we've rescheduled until Saturday 27th March 2021.
We're getting married at the beautiful Turnberry resort in Ayrshire, with a guest list of 130 people, so making the decision to postpone so close to the date was heart wrenching.
When I first heard about Coronavirus, never in a million years did I think it would affect us. I really brushed it off as a cold or a flu, which I now feel so embarrassed about. I even joked to our wedding coordinator before we met up that if we went into lockdown, I'd be turning up with my bags at Turnberry!
He told me not to worry, and if we had to reschedule we could. When he mentioned that word, I froze. It hit home that it could be a possibility.
We met up with Calum, our wedding co-ordinator at Turnberry and we decided that we had to move fast because the wedding was only a few weeks away. I didn't want the florists to start ordering flowers or food prep to begin, so we made the decision: we had to postpone. My husband-to-be Scott was on his stag do at the time, so when he came back we had a COBRA style meeting with our families, and it was finalised.
Scott and I were so disappointed. We came so close to the wedding day. There was also a sense of relief though, because of the uncertainty surrounding the virus. It was a weight off of our minds to have made the decision.
The wedding team at Turnberry were so brilliant and understanding. Calum and the general manager, Ralph, assured us that they would do everything they could so that we could have the wedding we'd planned on a different date. My other suppliers were also brilliant. I contacted Supernova first, as they had planned and created the whole wedding decor and florals, and they were so understanding. Our photographers, Craig and Eva Sanders, were also brilliant and I am so lucky that we were all able to get a date that everyone could do.
We'd already bought 200 Lindt chocolate bunnies as our favours, and the contents of a full sweetie table, which I tucked into the day the wedding got postponed! My hard work at the gym to prep for the wedding will now be lost on these bunnies!
Opus Couture, the shop I am getting my dress from, have been truly amazing throughout the whole process. I can now fully appreciate why their walls are lined with awards.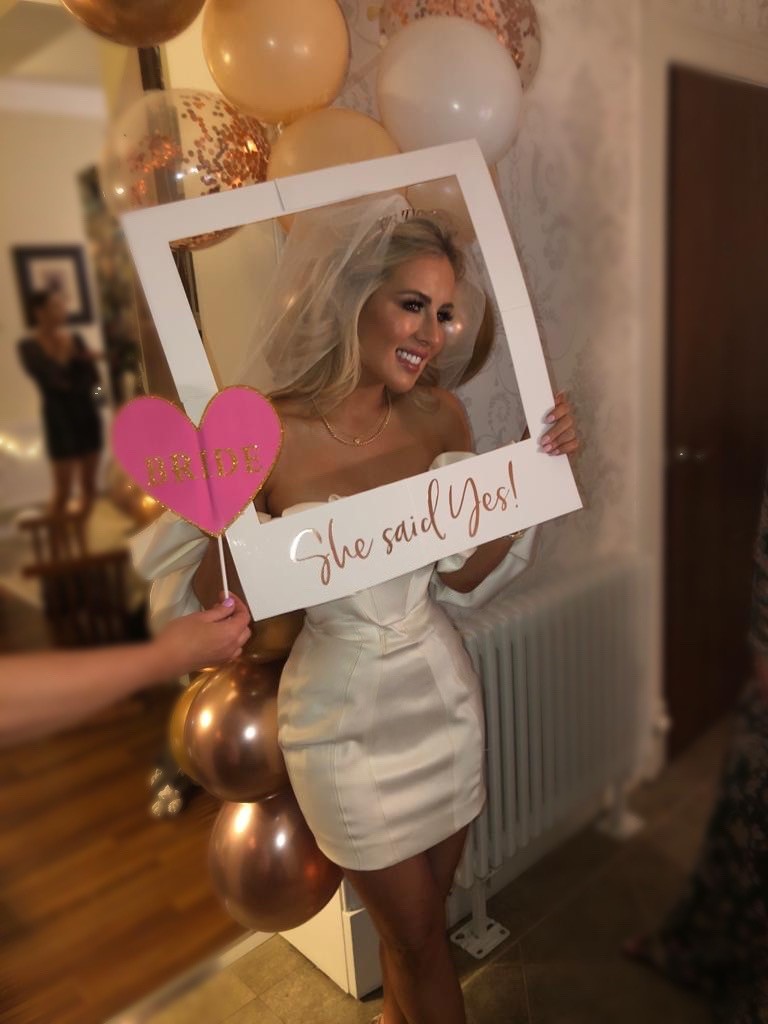 Louise at one of her hen celebrations
Now that it's sorted, I am taking positives from the situation. The way we see it, if we hadn't rescheduled, there would've been no way that we would have been able to have all of our guests and loved ones there with us. People wouldn't have been able to act with affection and love as they would normally, and that's what we want most.
I wanted to get some dental work done but ran out of time, so now I can get that done. Some of my friends are saying that it's an excuse for another hen do – which is a silver lining!
I have more time to practise my bridal makeup and hair looks too. This might sound small or insignificant to most people, but thinking this way helps me everyday because it's taking the best from a bad situation.
Lots of couples are facing even more devastating situations around their weddings than we have, and we all deserve an amazing day like we planned.
The best advice I could give to couples who are rearranging or postponing their weddings is that there's no other option than to take as many positives from it as you can.
You'll have more time to save, more time to plan. Imagine how special it is going to be when that day finally arrives!
I'd also say, as a wedding supplier myself, try to be understanding when you're dealing with your suppliers and venue. This is their livelihood, and while it's upsetting for you, they might not be able to keep their jobs because of this, so some give and take is required. I have seen it from both perspectives with my own brides coming to me worried about their wedding dates, all while I was rescheduling my own wedding – and I can tell you now, it is so stressful!
Try to focus on enjoying the time you have with your partner during this lockdown too. Remember why you want to marry each other."