23 of Scotland's coolest food + drink trucks for your wedding 2019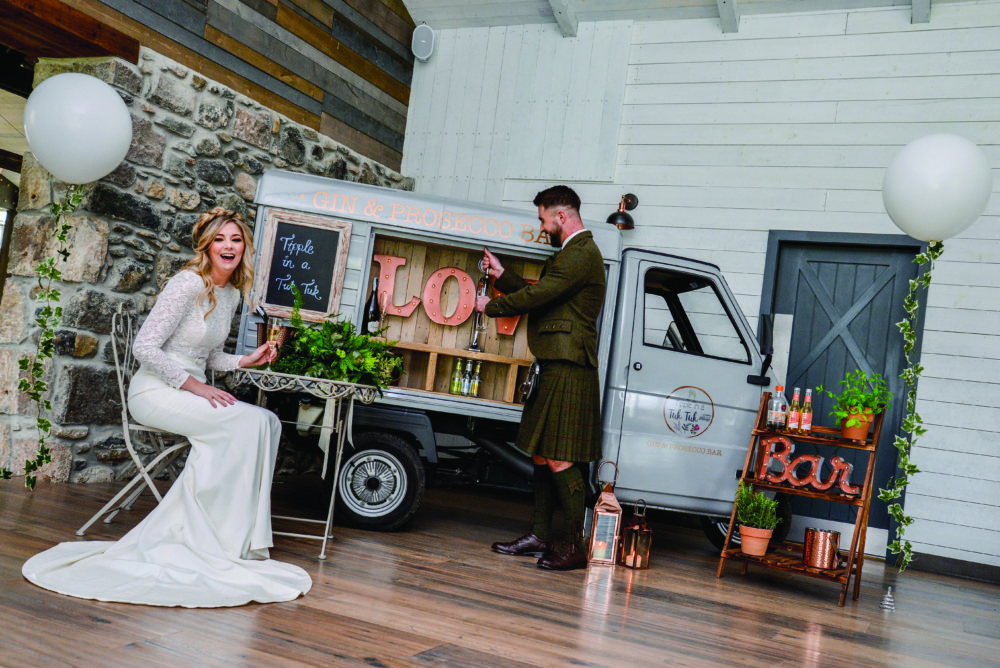 Your guide to Scotland's coolest wedding food + drink trucks, perfect for your wedding!
This post contains some paid-for content.
FOOD TRUCKS IN SCOTLAND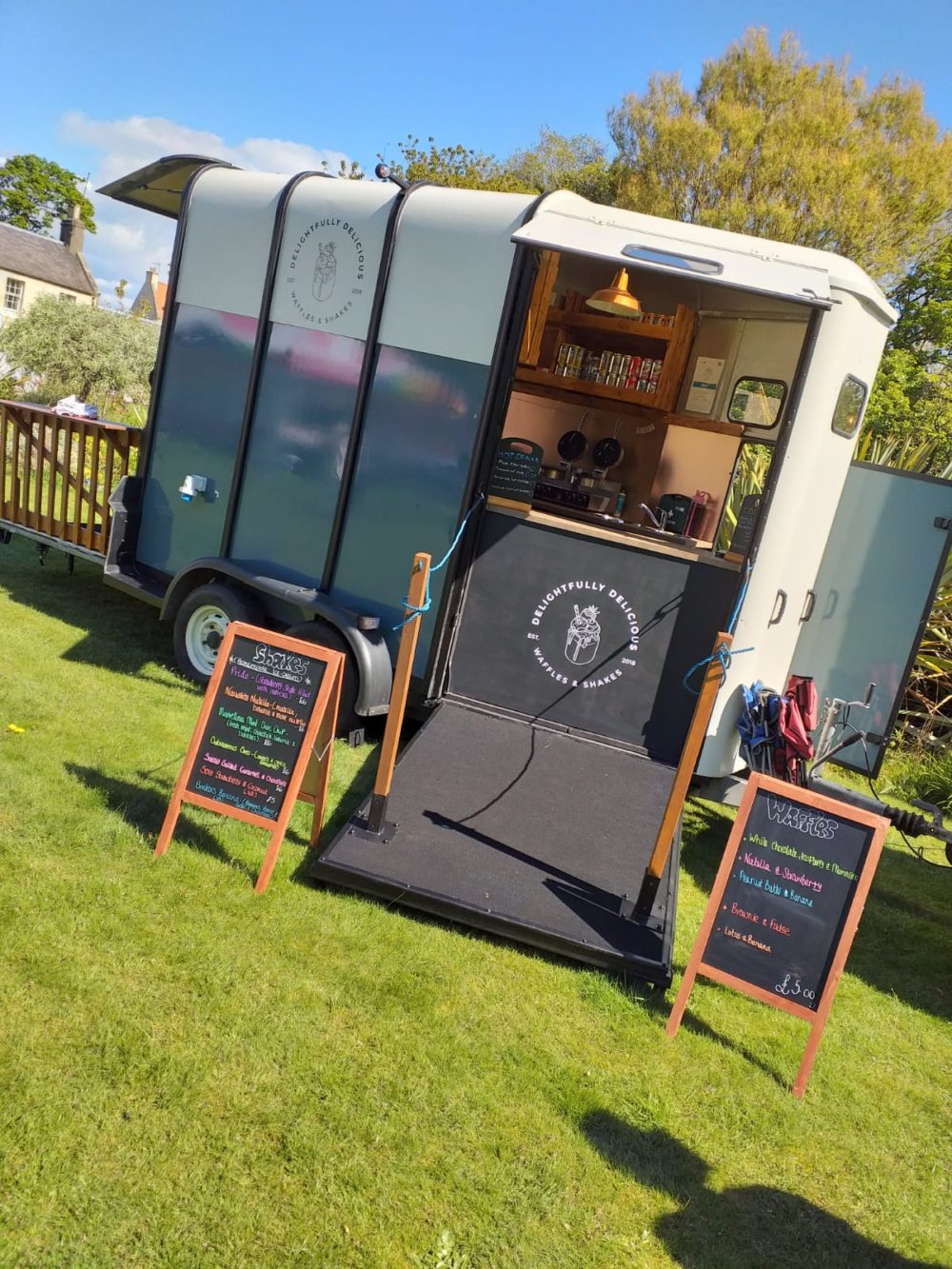 It was a family member's illness that spurred owner of Delightfully Delicious, Jessica Skinner, to take the leap and start her own business. "It completely changed my outlook on life," Jessica says. "I'd always loved cooking and baking but I thought it was just a hobby. Never did I think it would become my career!"
Jessica always loved waffles and milkshakes, so decided to buy an old trailer and set up a fun mobile food truck. "It doesn't matter how old you are, waffles and shakes are fun and everyone likes a sweet treat!" We agree!
The waffles are homemade buttermilk and Jessica churns her own ice-cream for the yummy milkshakes.
The trailer itself looks great and offers a unique and quirky touch to your wedding.
WHAT YOU GET
Prices start from £8 per head for 100 guests. That includes three flavours of milkshake and three flavours of waffle, with the guest choosing either a waffle or shake. Anything over 2.5 hours away from Edinburgh will require an additional fee to cover fuel costs.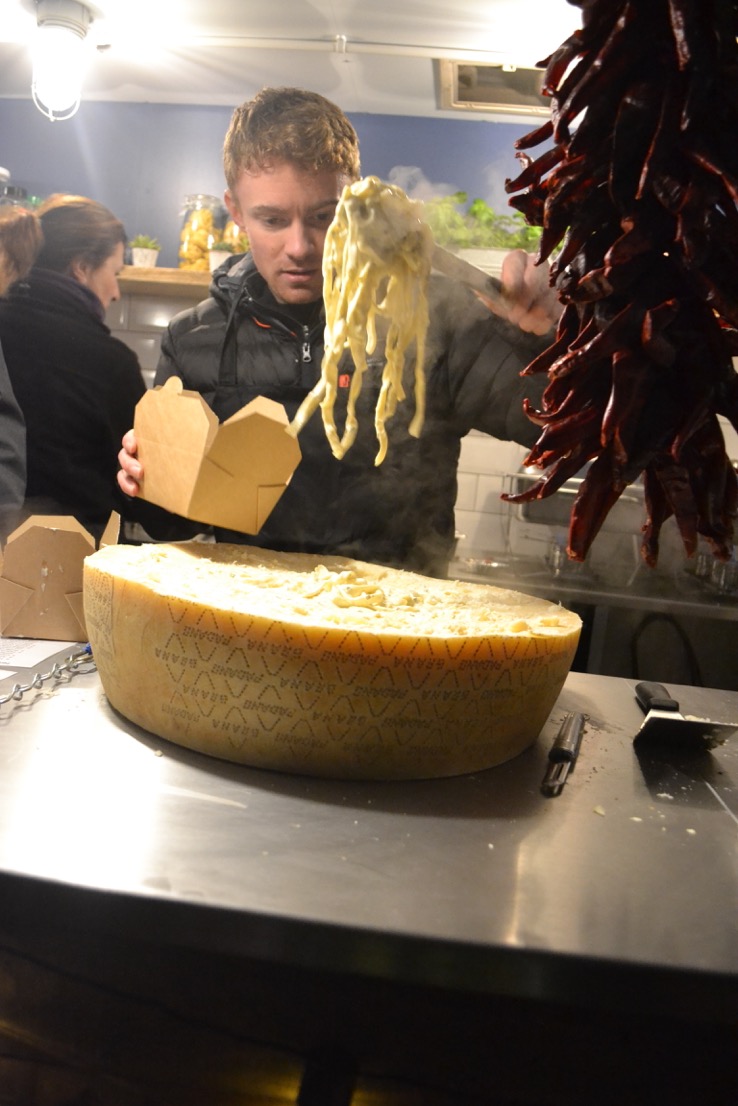 "My grandad moved from Italy to Dundee in the mid-1950s, bringing a wealth of cooking knowledge with him which I've been so lucky to learn by his side over the years," says Chiara Di Ponio-Horne, who set up Mezzaluna
after noticing a lack of authentic Italian street food in and around Dundee.
From pasta and lasagne buffets to cheese wheels and antipasto sharing boards, Mezzaluna is all about hearty, tasty home cooking.
"We make all of our pasta, sauces and meatballs by hand using local ingredients," says Chiara.
"We always bring a lot of smiles and laughs with us too!" Your menu can be made fully bespoke, and guests will love having a relaxed eating experience.
WHAT YOU GET
There are no booking or set-up fees, and pasta dishes cost £5-£7 per head which includes service from the street kitchen. Mezzaluna love working with venues across Fife, Angus and Perthshire, but are happy to discuss going further afield.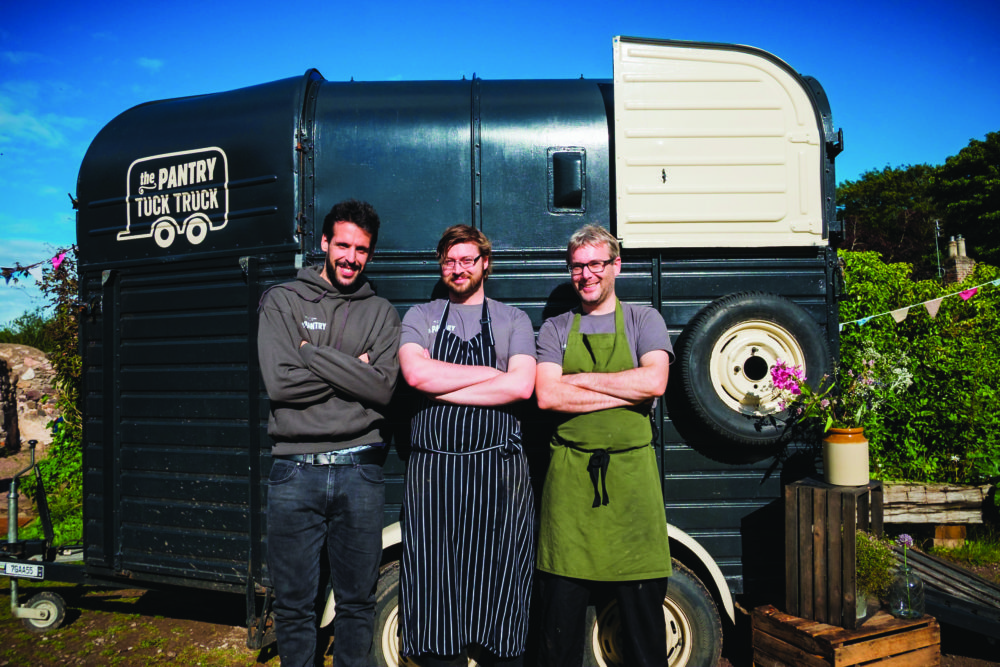 If you're a foodie you'll have heard of The Pantry, which has three fantastic eateries in Edinburgh that use fresh, seasonal produce in their mouthwatering dishes. But did you know that Pantry Events can cater weddings too?
They can take care of all food and drinks on your day – a boon if you're marrying in a blank canvas venue – and their Tuck Truck tends to come along at night, twinkling with fairy lights, as a surprise for guests.
"We've had entire menus worked around a period in the couple's relationship, favourite cocktails on the bar and even childhood favourites from the Tuck Truck in the evening," enthuses event planner Ellen Fisher.
We hear the mac'n'cheese always goes down a storm.
WHAT YOU GET
There's no set package, but as a ballpark, a wedding for 80 with canapés, a three-course sharing meal, the Tuck Truck, drinks service and management tends to cost around £5,000. Weddings can be catered to within a three-hour journey from Edinburgh.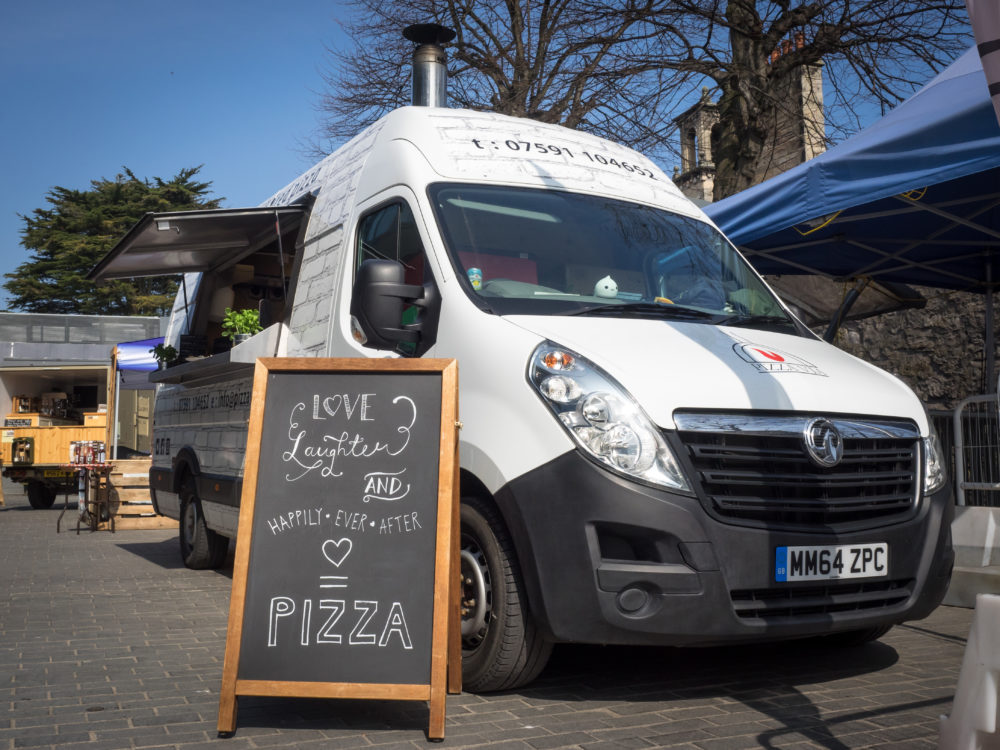 A passion for cooking and a desire to bring fresh, tasty food to people ("without it costing them an absolute fortune!") led to husband-and-wife team Colin and Alanna Ramponi launching Pizza Via, a wood-fired pizza van.
Colin and Alanna understand how important it is to be flexible and are happy to adapt to whatever will suit your wedding.
Some couples like to have a random selection of pizzas put out on the buffet table, while others prefer to give guests the option to come up to the van and order specific pizzas – they'll roll with whatever you fancy. "
We can also cater for gluten-free, and always carry vegan cheese – just in case!" says Alanna.
WHAT YOU GET
A minimum order of 50 pizzas costs £600, which includes a buffet table, serving plates, napkins and van decorations. They can quote for weddings all over Scotland, and may include a mileage charge if it's a long journey.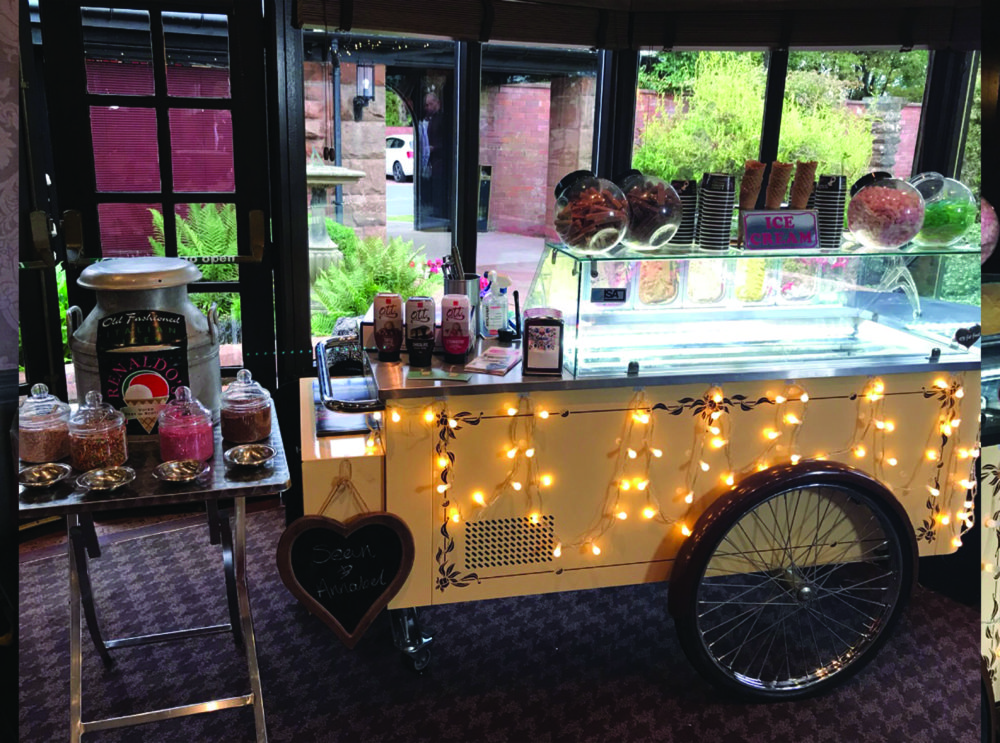 "Folks travel from all around for our ice cream, in particular our Old Fashioned Vanilla," beams Linda Galli, who runs Ayr institution Renaldo's with husband Silvio.
Can't make the trip to Ayr? No worries – Linda and Silvio can bring their famous ice cream and a candy buffet to your big day!
Take your pick from an array of tasty ice cream flavours including Nutella and McCallum's Crunch (vegan options are available too) with toppings such as flakes, fudge sticks and sprinkles.
You'll also get to choose your dream candy buffet, which will be dressed to match your wedding colours (plus you'll receive personalised wafers and sweetie bags!).
WHAT YOU GET 
The Ultimate Package includes all-day service (afternoon and evening), unlimited ice cream and a 25kg bespoke candy buffet for £795.
There's no travel charge for venues within 30 miles of Ayr, it's £50 for those 30-60 miles away, and POA if you're further.
---
FIND YOUR WEDDING VENUE | 43 of the best exclusive-use wedding venues in Scotland 2019
Hired a brilliant Scottish florist yet? Take a look at our directory to find yours!
---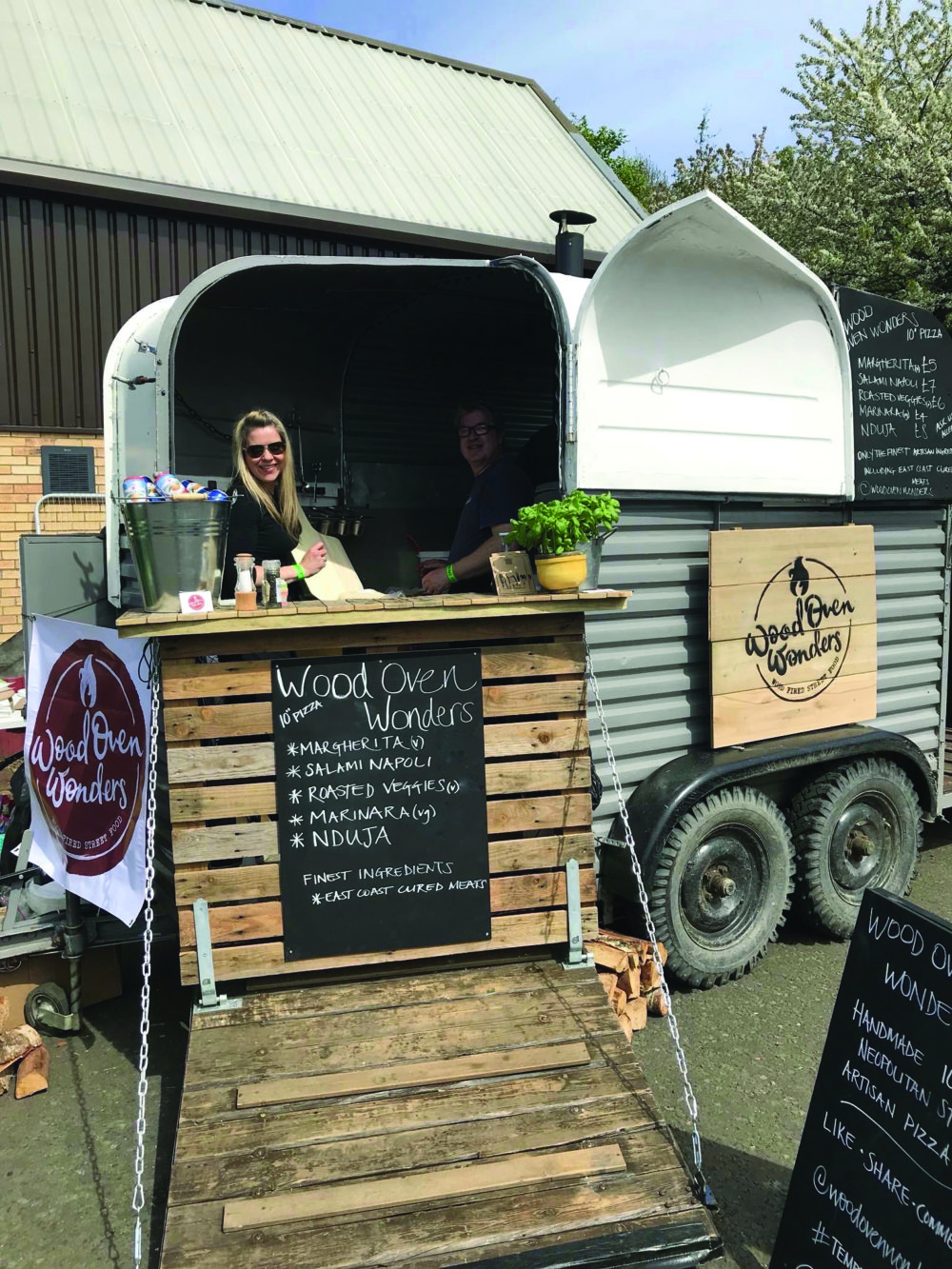 Simon Dougherty has always been renowned for his fantastic cooking, and started experimenting with his own sourdough starter a few years ago (well, it is in his name!).
After becoming a pizza maestro, he lovingly converted a vintage Rice horsebox to house a pizza oven – and so Wood Oven Wonders was born.
Wood Oven Wonders work with their couples to decide on pizza toppings, and the pizzas never fail to wow guests.
"A classic margherita is always well received and continues to be popular, as does nduja, a soft, spicy sausage originally from Calabria, which we source from East Coast Cured in Leith, along with a whole host of delicious charcuterie," says Simon.
Food intolerances can be catered for too.
WHAT YOU GET 
They can work to your budget, but prices start from £500 which includes the first 50 pizzas. Additional pizzas are £8 each (topping dependent).
They're based in the Scottish Borders, but weddings across Scotland can be catered for.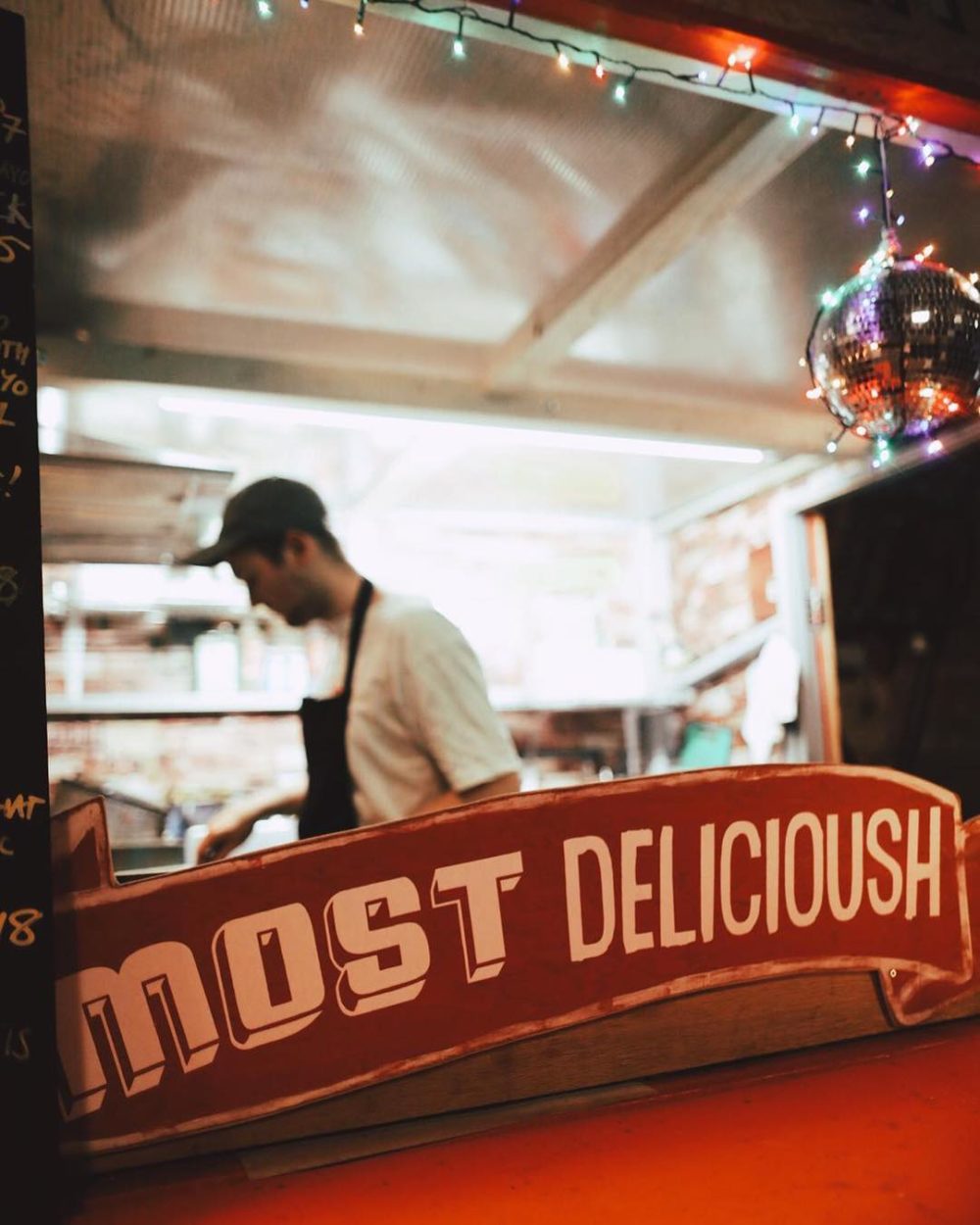 If you love Indian food, then you've got to hire this iconic Glasgow travelling kitchen. Light curries and pakoras are on the menu – your guests will adore the unique and innovative dishes.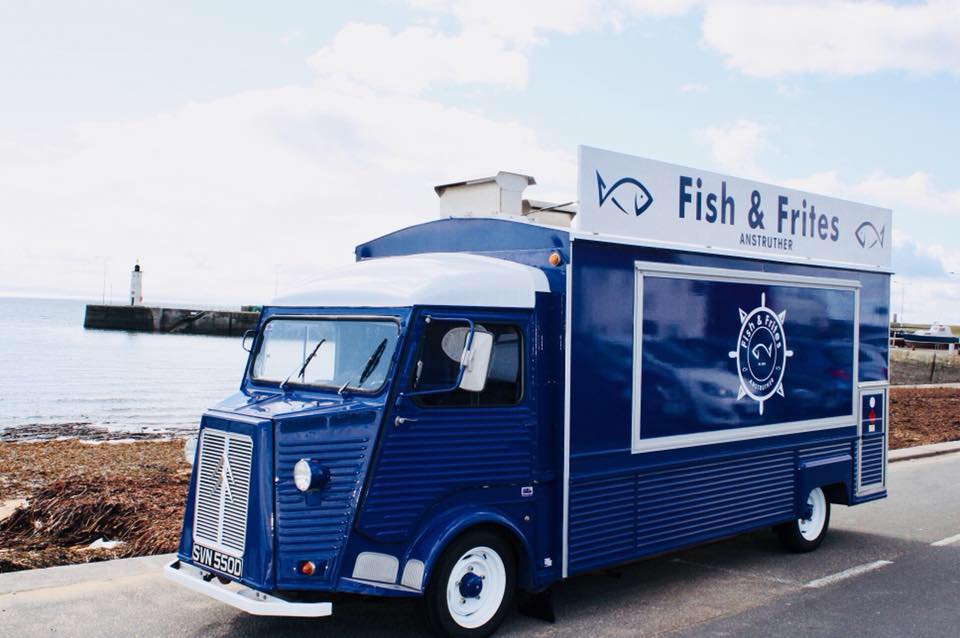 Personalised menus are available from this modern take on a traditional fish and chip van. Based near Anstruther, it serves up East Neuk haddock, black pudding and delicious frites!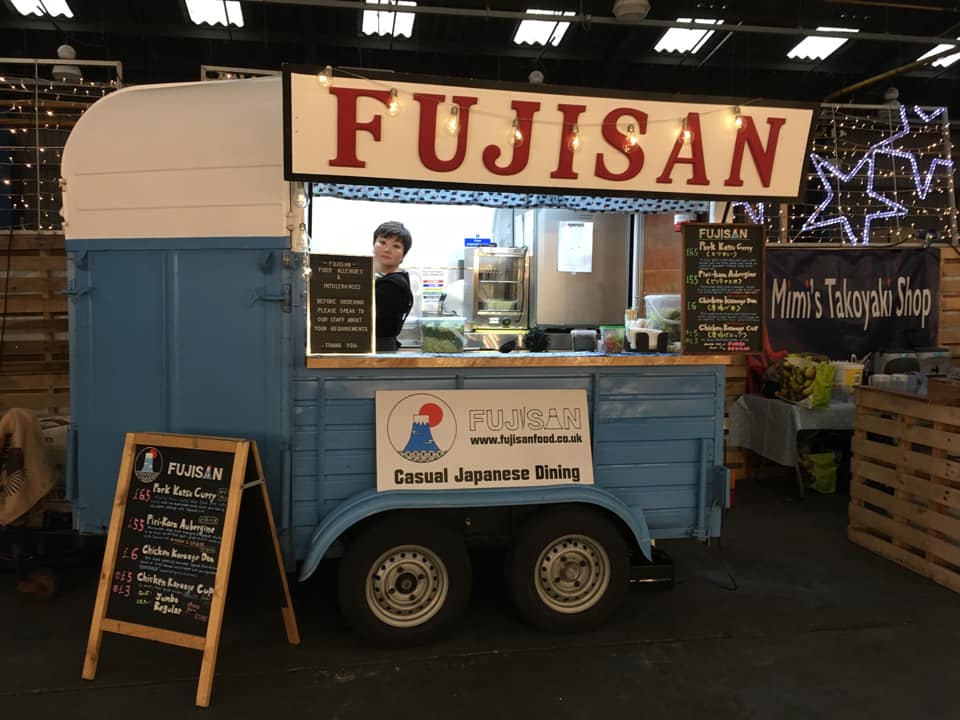 Run by a Glasgow-based husband and wife team, this dinky little van serves up authentic Japanese cuisine, like the ever-popular katsu curry.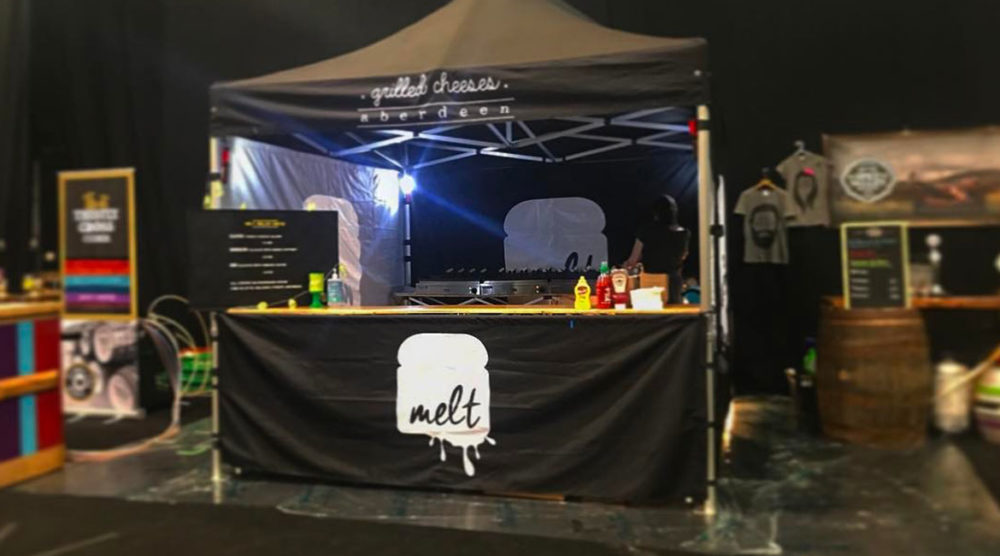 This pop-up grilled cheese tent hails from Aberdeen, and can travel to your wedding to serve up delicious, comforting toasties with exciting fillings like haggis and macaroni!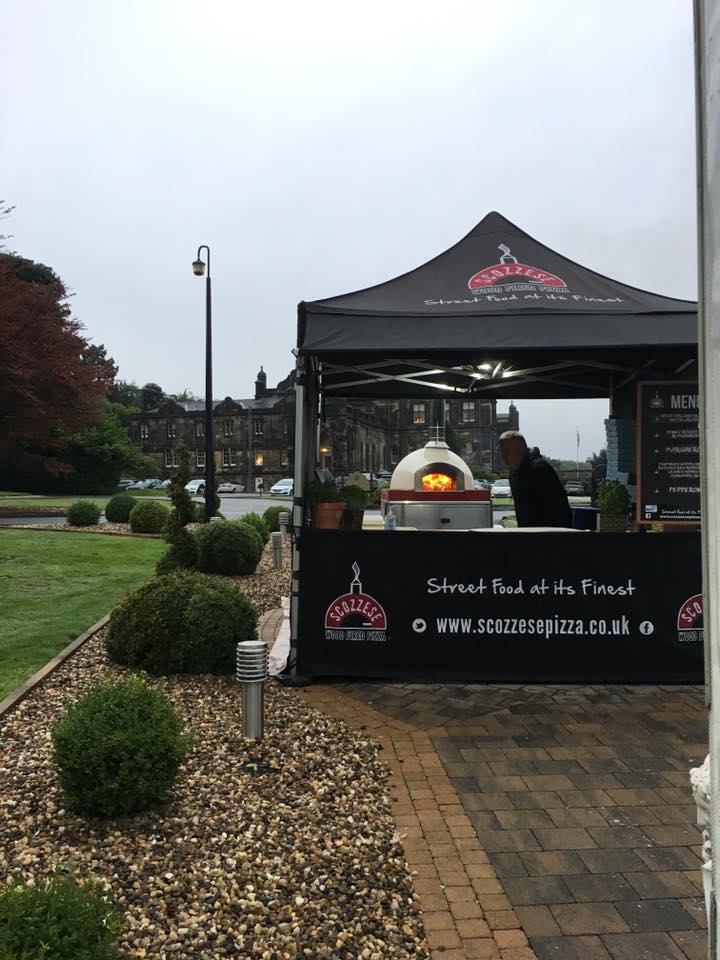 Delicious, fresh pizza straight from the wood fired stone oven for your guest to enjoy. An alternative for your reception buffet, perhaps?
---
30 examples to help you write unique + romantic wedding vows
YOUR WEDDING DREAM TEAM | Find your Scottish wedding photographer in our online directory 
---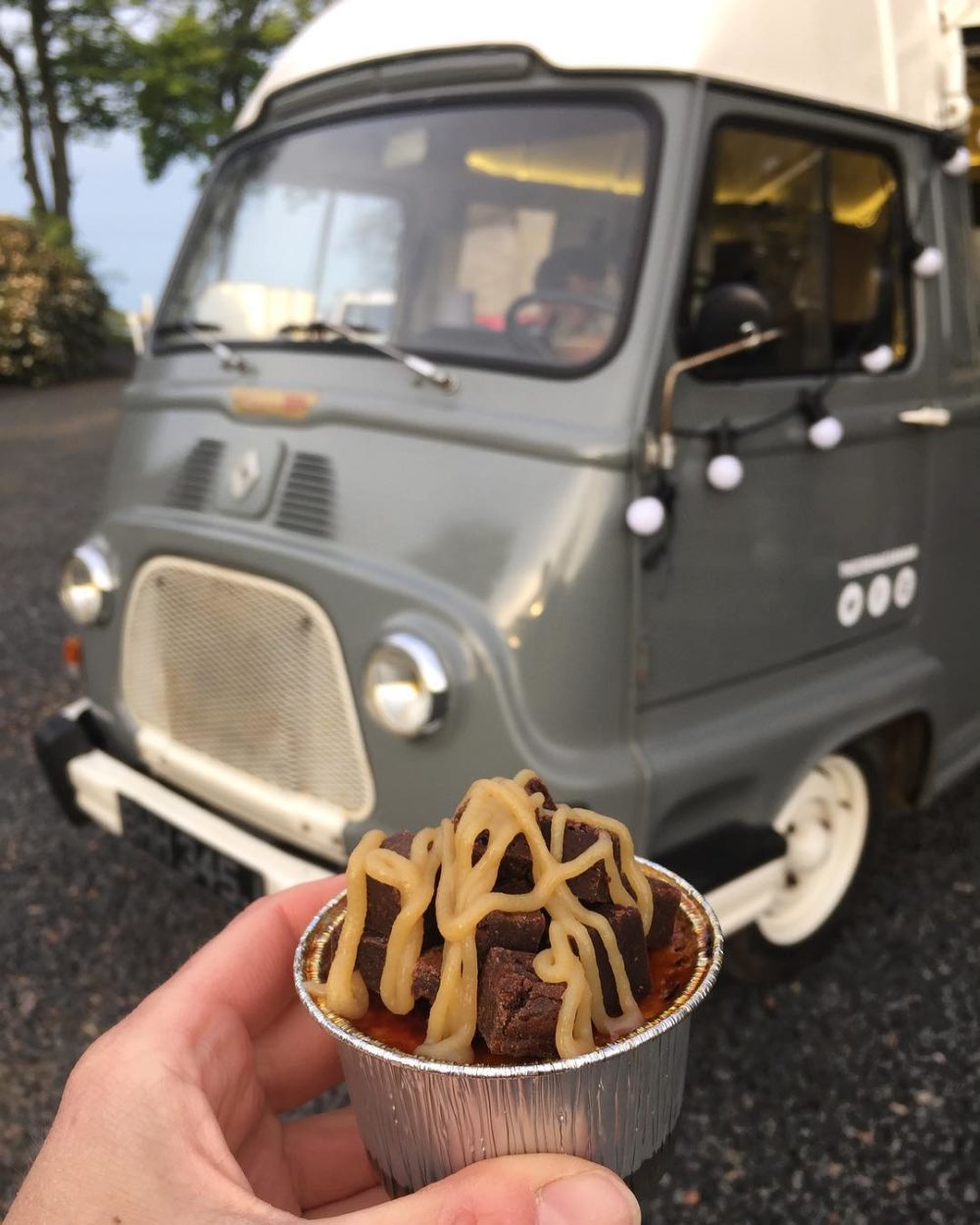 A wee van that serves up delicious crème brûlée, in flavours like Madagascan vanilla, hazelnut praline and salted caramel. The sweet treats are served out of a vintage Renault.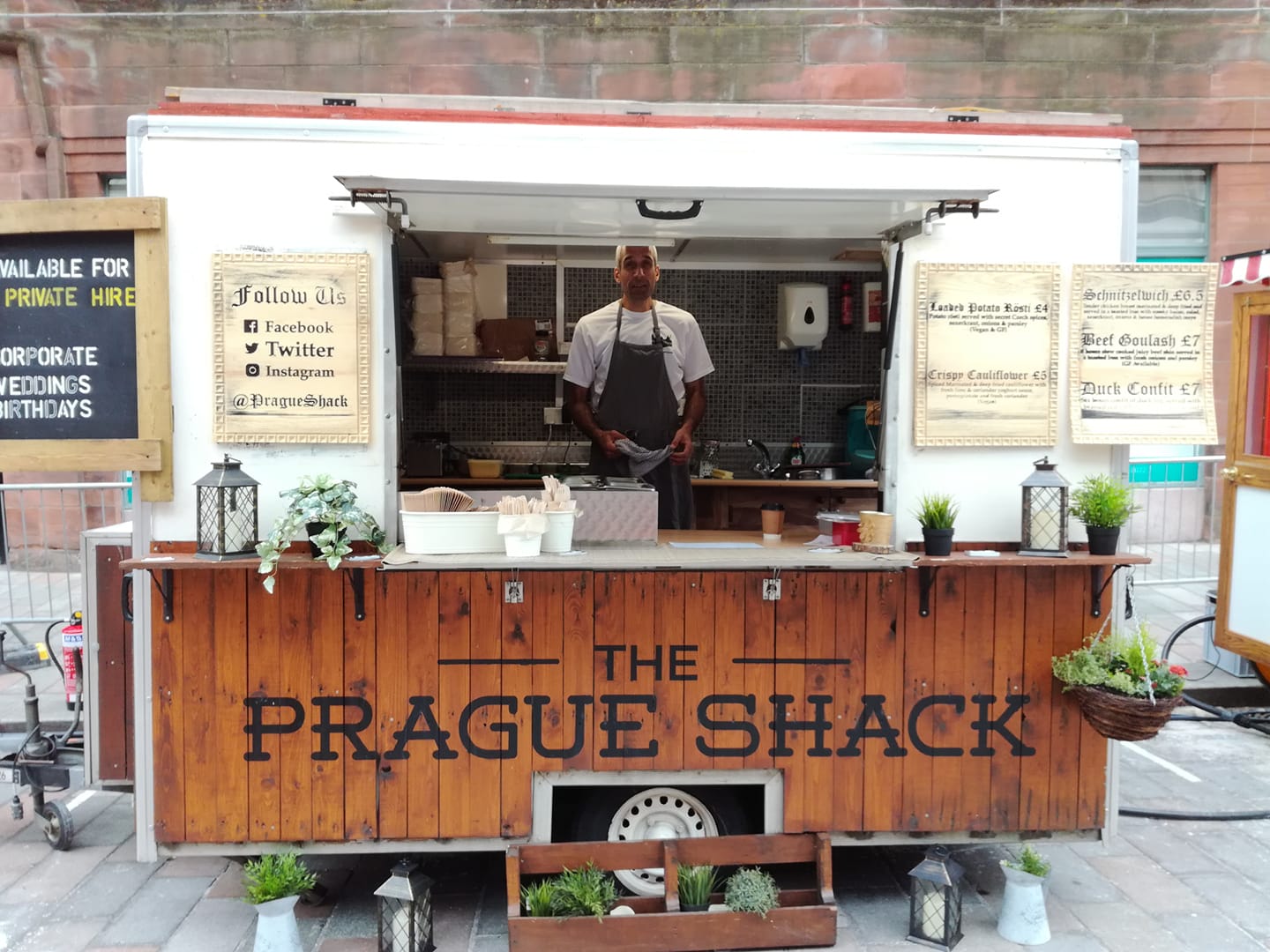 Based in Edinburgh, this unique street food van delivers tasty food based on traditional Czech recipes using fresh, local ingredients.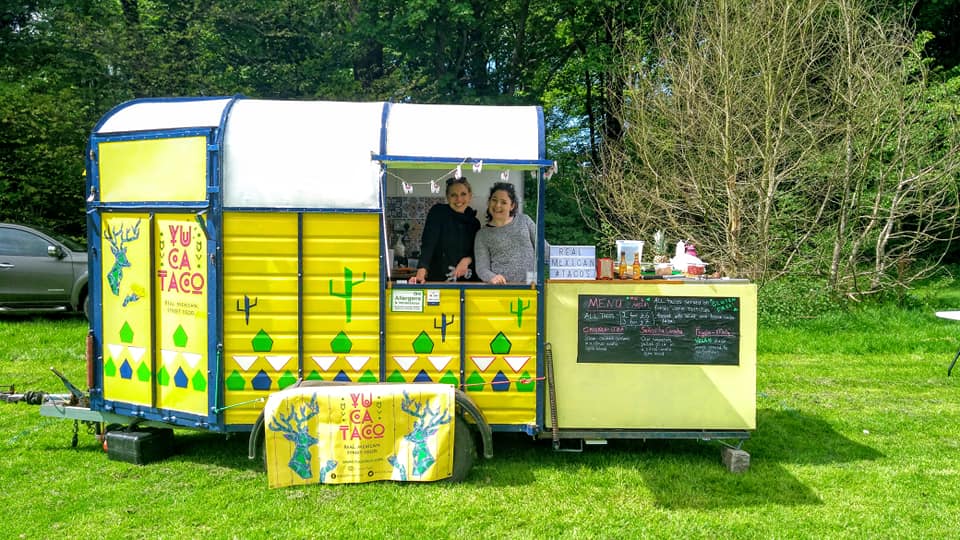 Bring some authentic Mexican flavour to your wedding day with this cute taco truck! We'll take a Senorita Carnita, please!
DRINK TRUCKS IN SCOTLAND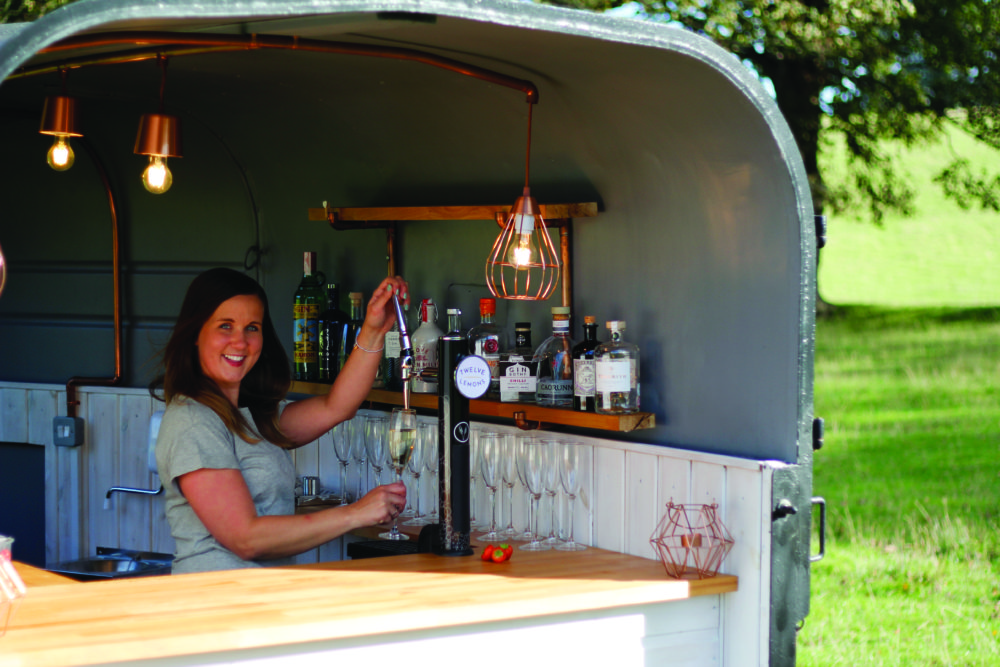 The bright idea for Glasgow-based 12 Lemons came to owner Ali Bremner whilst lounging in the sun on holiday. She bid on a trailer online and by the time her flight had landed home, it was officially hers!
"I am a self-confessed gin and fizz lover, so the bar is a reflection of that," says Ali, whose business is all about creativity, positivity and happiness.
From sparkling Italian fizz on tap (legally it has to be called fizz, as it can only be called prosecco once bottled), to Pimm's, Scottish gin and homemade lemonade, 12 Lemons bring a slice of sunshine to your wedding whatever the weather.
"We can also provide alternative fizzes to the standard on-tap offering, source different gins and venture to other spirits and cocktails."
WHAT YOU GET
Packages start at just over £600, offering two hours of service and 160 glasses of fizz. All packages can be tailored.
Will travel throughout Scotland; no charge within a 50-mile radius, anything above that is charged as mileage.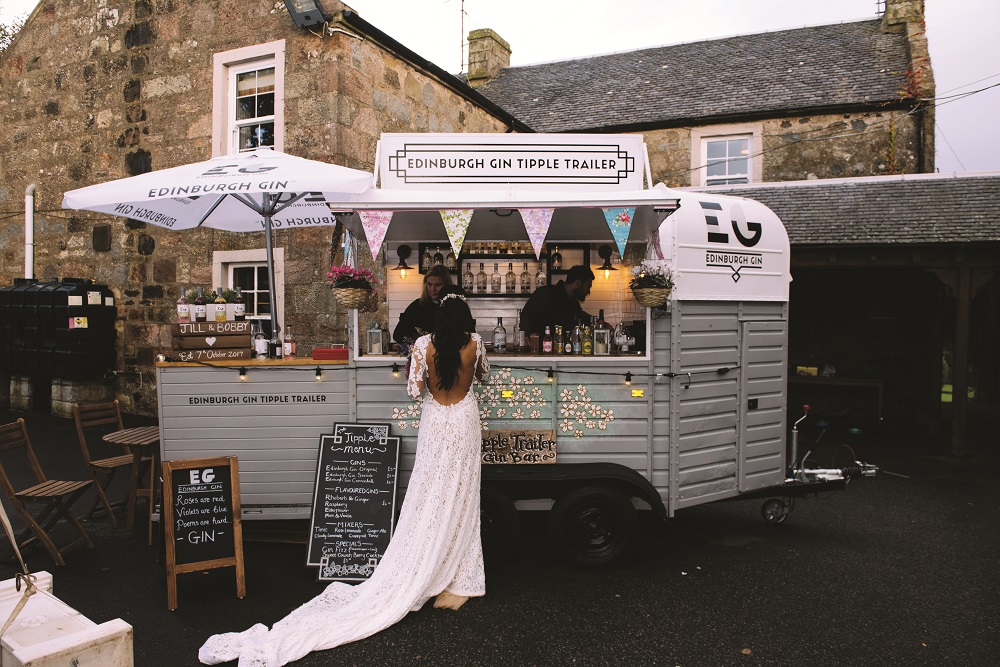 IMAGE | David Muir Photography
If gin's your thang, you'll already be enamoured with this multi-award-winning Scottish gin distillery. Now prepare to fall for its cuter-than-cute Tipple Trailer!
Converted from a former horse trailer into a quirky mobile bar, it makes an eye-catching addition to your day.
You'll enjoy a bespoke menu of delicious Edinburgh Gin based drinks, which can be personalised to suit you and your other half.
Crowd pleasers include the Gin Fizz cocktails (an Edinburgh Gin liqueur topped up with prosecco or cava – amazing), and the sweet-and-sour Candied Bramble cocktail, made using Edinburgh Gin's Rhubarb and Ginger liqueur.
WHAT YOU GET
An experienced team and a full range of Edinburgh Gin drinks. The Edinburgh Gin Tipple Trailer can cater weddings all over Scotland. Hire price depends on location, hire time and travel.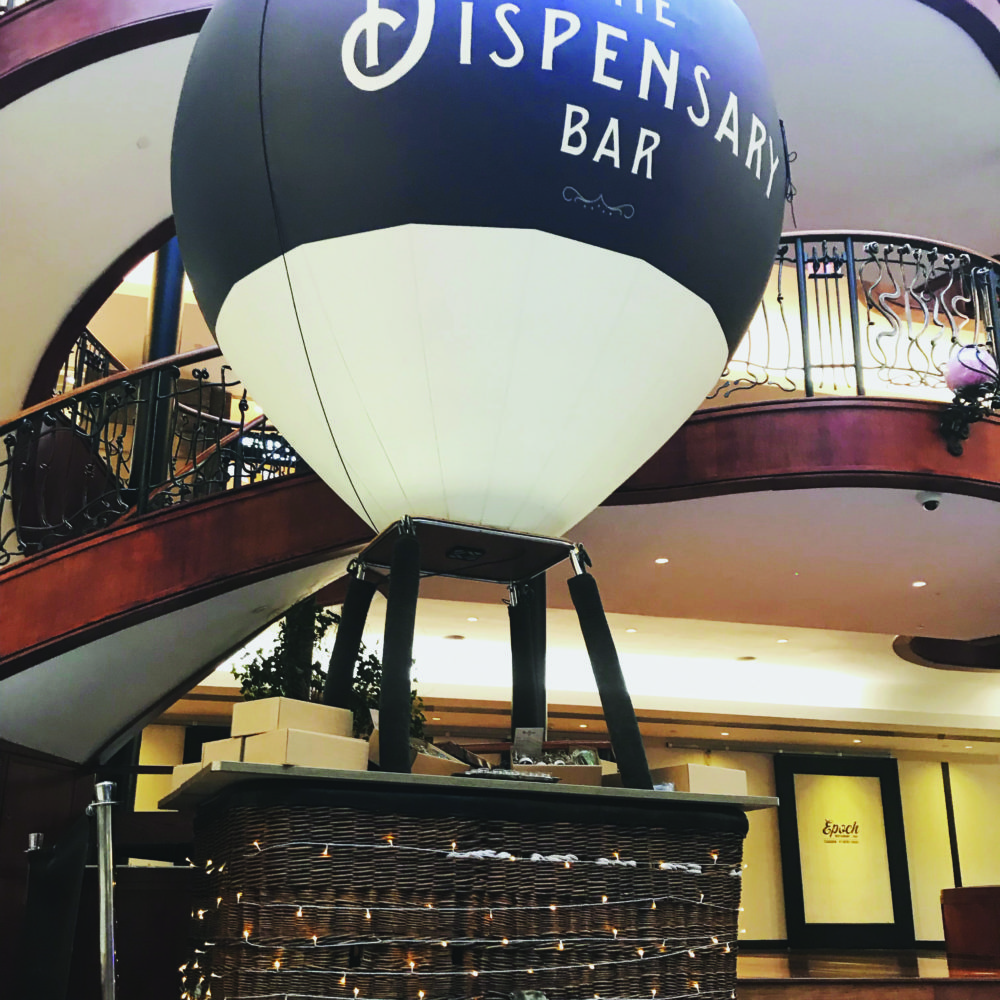 This uber-cool hot air balloon bar, which hails from the southside of Glasgow, makes a statement addition to any wedding. But its cocktails are the real selling point.
"My aim is to create a better cocktail culture in Scotland using all-natural ingredients," says head mixologist Greig Sparkes. "I mainly use my own handcrafted recipes to offer fresh, flavourful cocktails at reasonable prices, and theatrically served."
You're in charge of the cocktail menu (design your own if you're feeling adventurous!), and Greig says drinks involving coloured gin are hot right now.
Feeling generous? The Dispensary Bar also offers personalised and engraved cocktail kits that make perfect gifts for bridesmaids and groomsmen.
WHAT YOU GET 
It's £5 per cocktail and you can buy your guests drinks, or the bar can set up in the evening and guests buy their own drinks (no fee for this currently, T&Cs apply).
All of Scotland can be covered, but surcharges may occur over extended travel.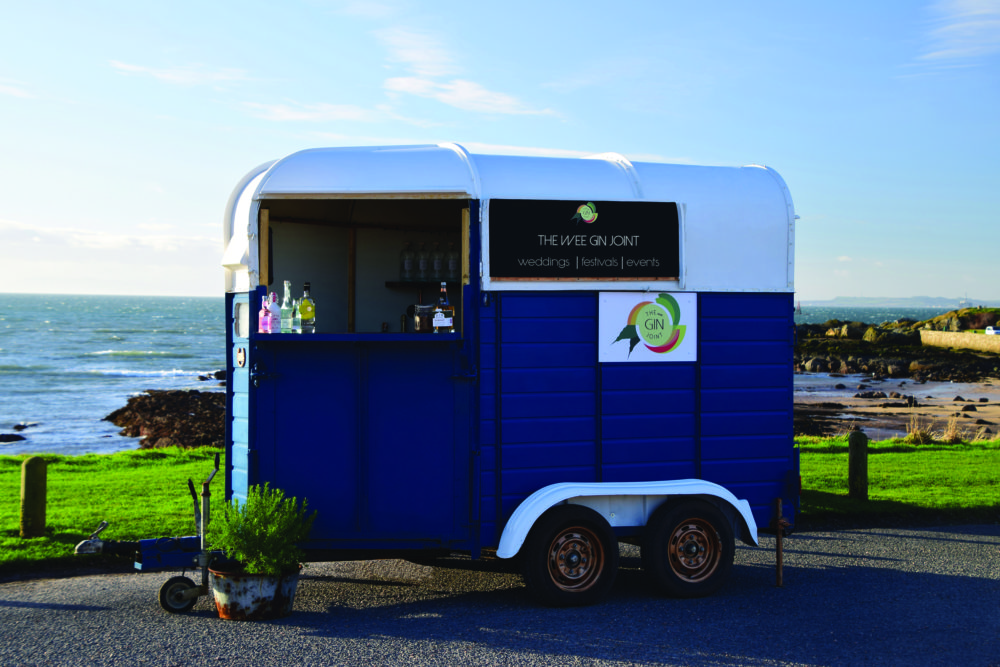 Sisters and gin enthusiasts Jen and Ange McBride had always dreamt of running their own bar, so when the opportunity arose to transform an old Rice horsebox and turn their vision into a reality, they seized it.
As well as looking incredible in photos, The Wee Gin Joint offers a diverse selection of gin with seasonal garnishes and local mixers. Jen and Ange love creating bespoke drinks menus and experimenting with new and inventive flavour combos, even creating personalised cocktails for their couples.
Though gin is their speciality, they have a small selection of Scottish craft beer, prosecco, cocktails and non-alcoholic options, and can offer a full bar with additional spirits and wine.
WHAT YOU GET 
Packages start at £500 which includes hire of the horsebox for two-three hours for reception drinks and a gin fizz cocktail for up to 100 guests.
The horsebox can also be hired on a cash-bar basis for £150 (minimum spend required). Available throughout Scotland.
---
Need a helping hand to get your day just right? Take a look at these Scottish wedding co-ordinators and event stylists
17 pre-wedding sleepover ideas for you and your 'maids!
---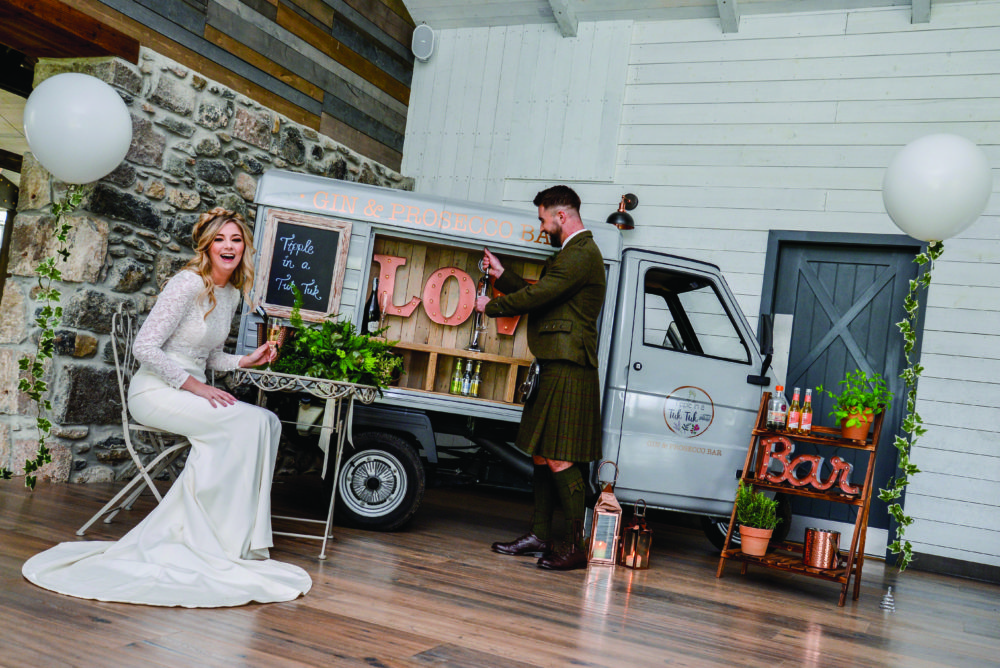 Say hello to Juniper, a gorgeous tuk tuk that can fit through the smallest of spaces. "This allows us to set up behind the scenes and then be a surprise for everyone when they come out of the ceremony," says owner Samantha Lockhart-Fleming.
Whether you have specific gin or cocktail requests or you're hankering after a particular craft ale, drinks packages can be tailored to your tastes and Juniper can even be decorated to tie in with your theme.
Guests will love taking snaps of her while sipping on this year's coolest tipples. "Eden Mill have released a Love Gin Liqueur which works beautifully topped with prosecco," tips Samantha.
WHAT YOU GET
The Barrel of Bubbles package, which can be tailored, includes three-four hours' hire time, full set-up with staff, a 20-litre keg of Glera Frizzante (160 flutes), soft drink station and glassware for £595.
No travel cost within 45-mile radius of Perth, but mileage will be charged for venues further afield.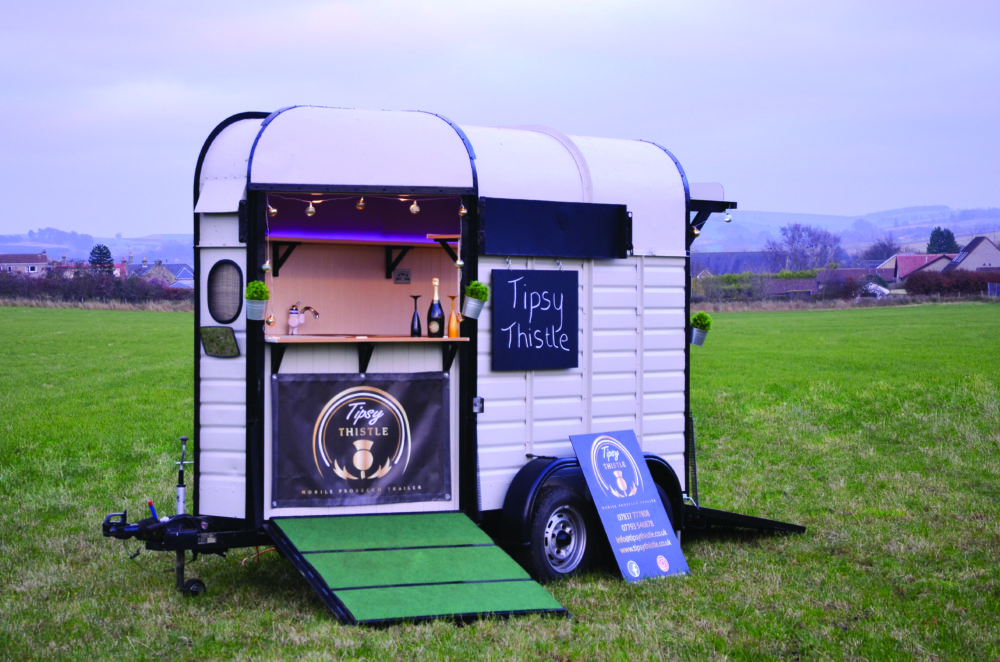 This incredibly photogenic trailer was formerly a horsebox; Alison and Nicola, who run Tipsy Thistle with their partners Raymond and Ross, both own horses, so it seemed a fitting way to kick off their family-run business!
Though it started life as a prosecco trailer, a variety of drinks can be served up in addition to our fave fizz, from gin and cocktails to wine and beer (there are full-sized fridges to keep the drinks chilled).
Couples are encouraged to get in touch for a tailored quote, and there are plenty of fun add-ons including a Pimp Your Prosecco table complete with fruit, flavoured gins, cocktail flavourings and edible shimmer.
WHAT YOU GET 
The Bronze Package includes three-hour hire, two servers and flutes, 150 glasses of premium prosecco, a Pimp Your Prosecco table, water and fresh orange for £650.
Silver and Gold packages are available; all can be tweaked. No travel cost within 40-mile radius of KY15, but mileage will be charged for venues further afield.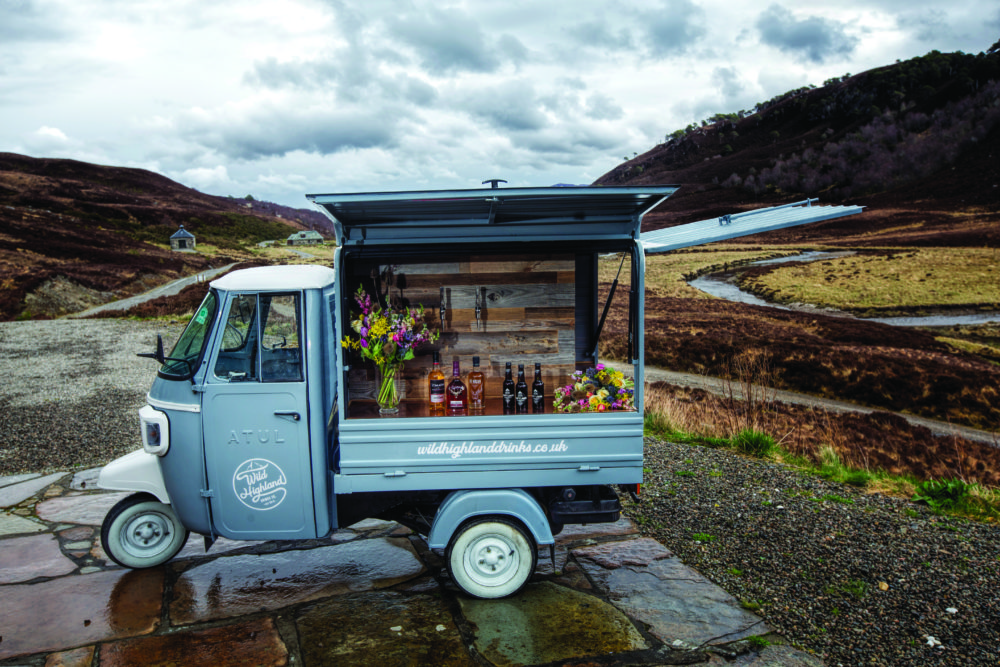 The Wild Highland Drinks Co was born from a simple idea: to provide a superior and rewarding drinks experience for people fed up of asking for a slice of lemon in their G&Ts. And they've totally nailed it.
Their ethos is to promote the delectable produce of the Scottish Highlands, but drinks can be sourced from around the world to suit your wedding.
You can have a full bar service as a standalone or alongside their very Insta-friendly Wee Dram Van. Prosecco, draft beer, lager, ciders and cocktails can all be served on tap from the Wee Dram Van, alongside a huge selection of spirits, soft drinks and mocktails.
We've become slightly obsessed with the Candy Floss Prosecco – too cute!
WHAT YOU GET 
The Suilven Package provides a bespoke bar service, The Wee Dram Van and approx 160 flutes of prosecco for £545.
Tailored options are available and the whole of Scotland can be covered, but additional costs may apply.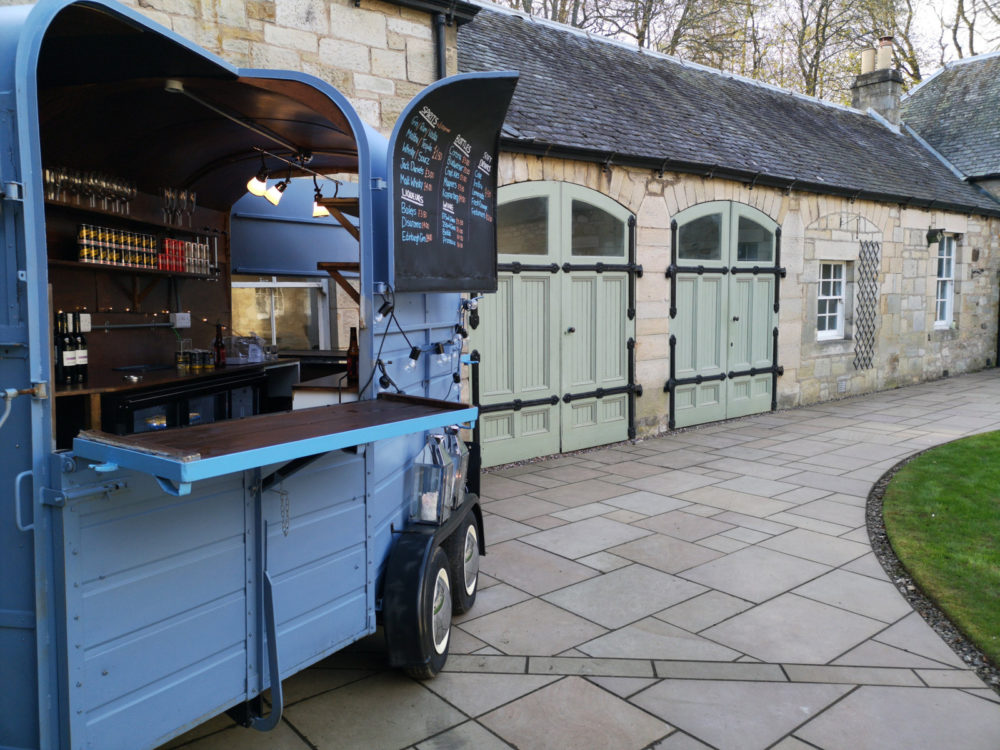 If you want a classy mobile bar for your wedding, then consider this Fife-based quirky horsebox setup, serving welcome drinks, wines, beers and even shots!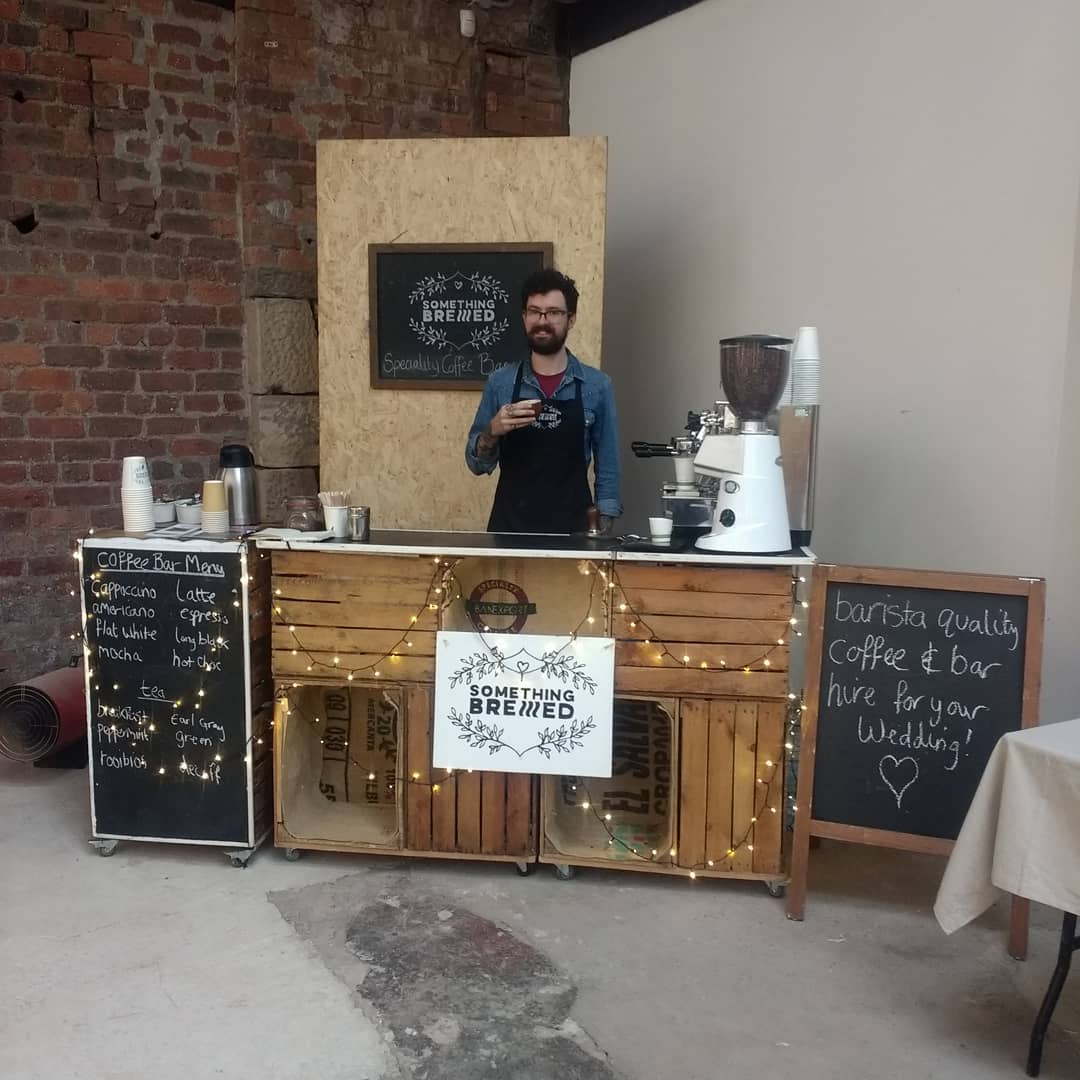 If you can't live without your coffee, then make sure it plays a part in your wedding day too with Glasgow-based Something Brewed! Treat your guests to speciality coffees, perfect for chilly days.
Have you found your wedding venue yet? If not, we have lists of the best wedding venues in Scotland to help you find The One!