Glasgow Cocktail Collective offer a virtual bar crawl, delivered to your door
Because drinking French Martinis in my PJs is way better than going to the pub.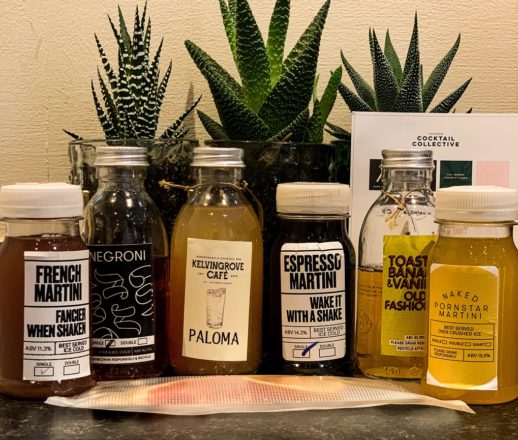 Now that pubs and bars have opened across Scotland it might be tempting to go out more, but if you're looking to have a girl's night out then you could struggle to find a bar that can accommodate your numbers.
Say hello to your new pocket best pal, the Glasgow Cocktail Collective app.
A cocktail delivery service in Glasgow and beyond, this app allows you to order pre-made cocktails from a variety of popular bars, meaning that you don't have to settle for your fave tipples from just one place; instead, you can order cocktails from a variety of places to be delivered direct to your door including Vodka Wodka, Kelvingrove Cafe, The Dam, Tiki Bar, Blue Dog and loads more.
"We began operating at the start of lockdown as a way of supplementing the license industry, by providing jobs for bartenders and drivers, while allowing bars to use their stock and bring in some much needed income," says the Cocktail Collective's Ritchie Munro. "The business has grown, and continues to adapt to the changing times."
One request from customers was for larger scale cocktails, ideal for BBQs, postponed wedding parties, hen dos or even micro weddings, so the Glasgow Cocktail Collective have added five and 10L cartons of Pink Gin Cosmo, Mango Rum Punch and Jolly Rancher cocktails to their menu.
Individual cocktails start from £4 and Party Packages from £70, including returnable dispenser.
You can get full menus and delivery details by downloading the Glasgow Cocktail Collective app for iOS or android.