7 mouthwatering food station ideas for your wedding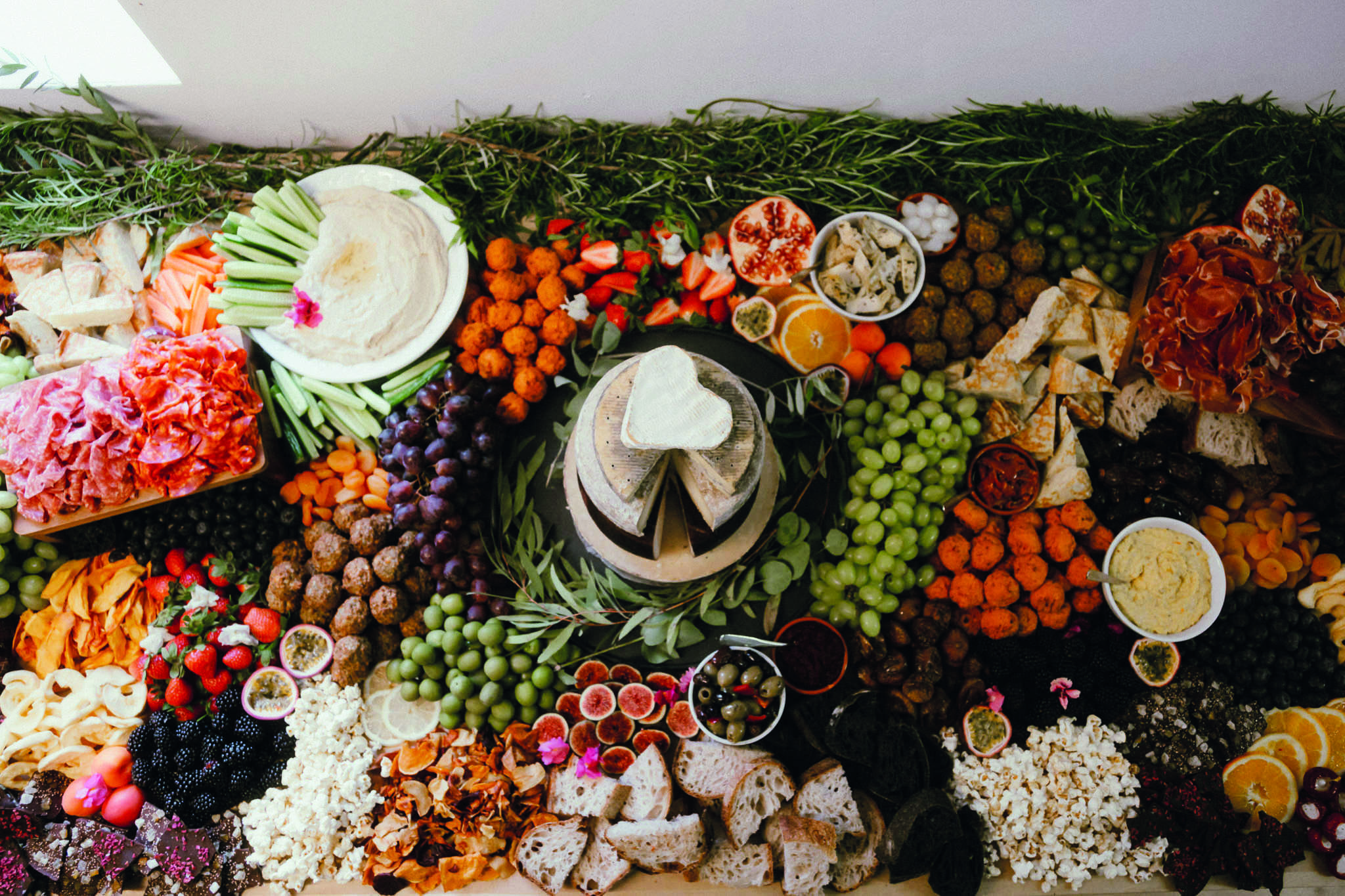 The buffet's bougie cousin is a creative and cost-effective way to cater your big day – here are some ideas for yours…
HOLEY MATRIMONY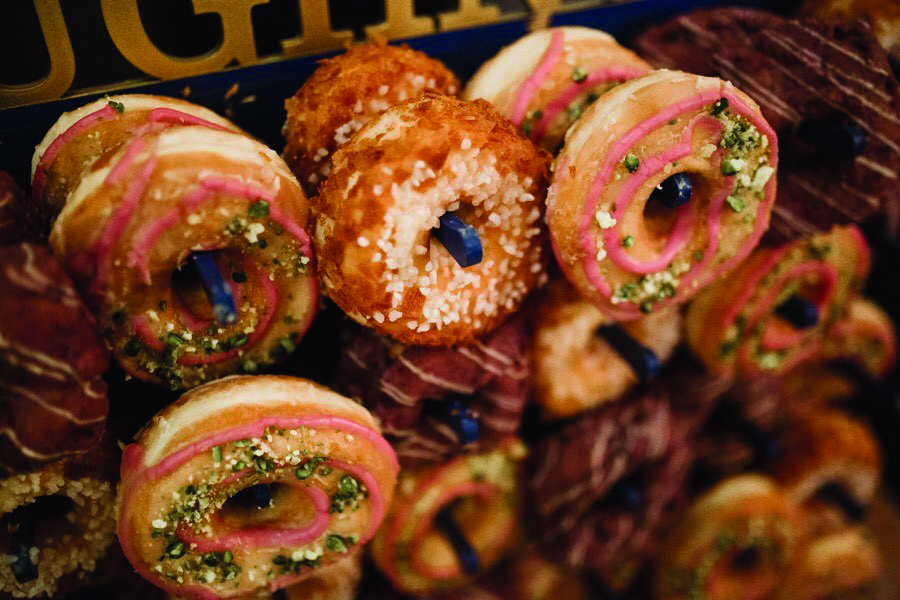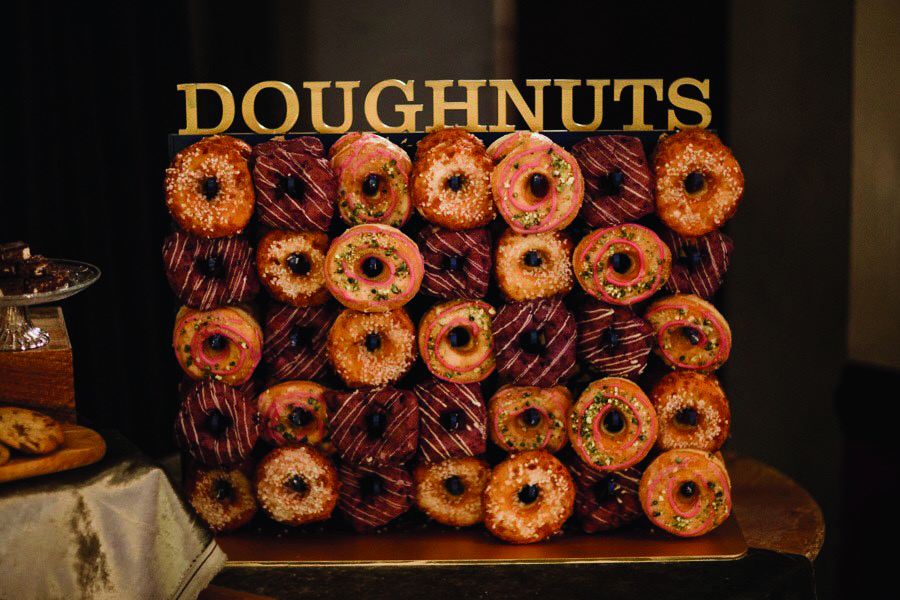 IMAGES | Martin McLellan
This diminutive dessert has proved itself a crowd-pleasing party food in recent years.
Filled, frosted, boxed, or on walls: it doesn't look like this wedding station will be going stale anytime soon, as this spread from Tantrum Doughnuts proves.
KEEP 'EM SWEET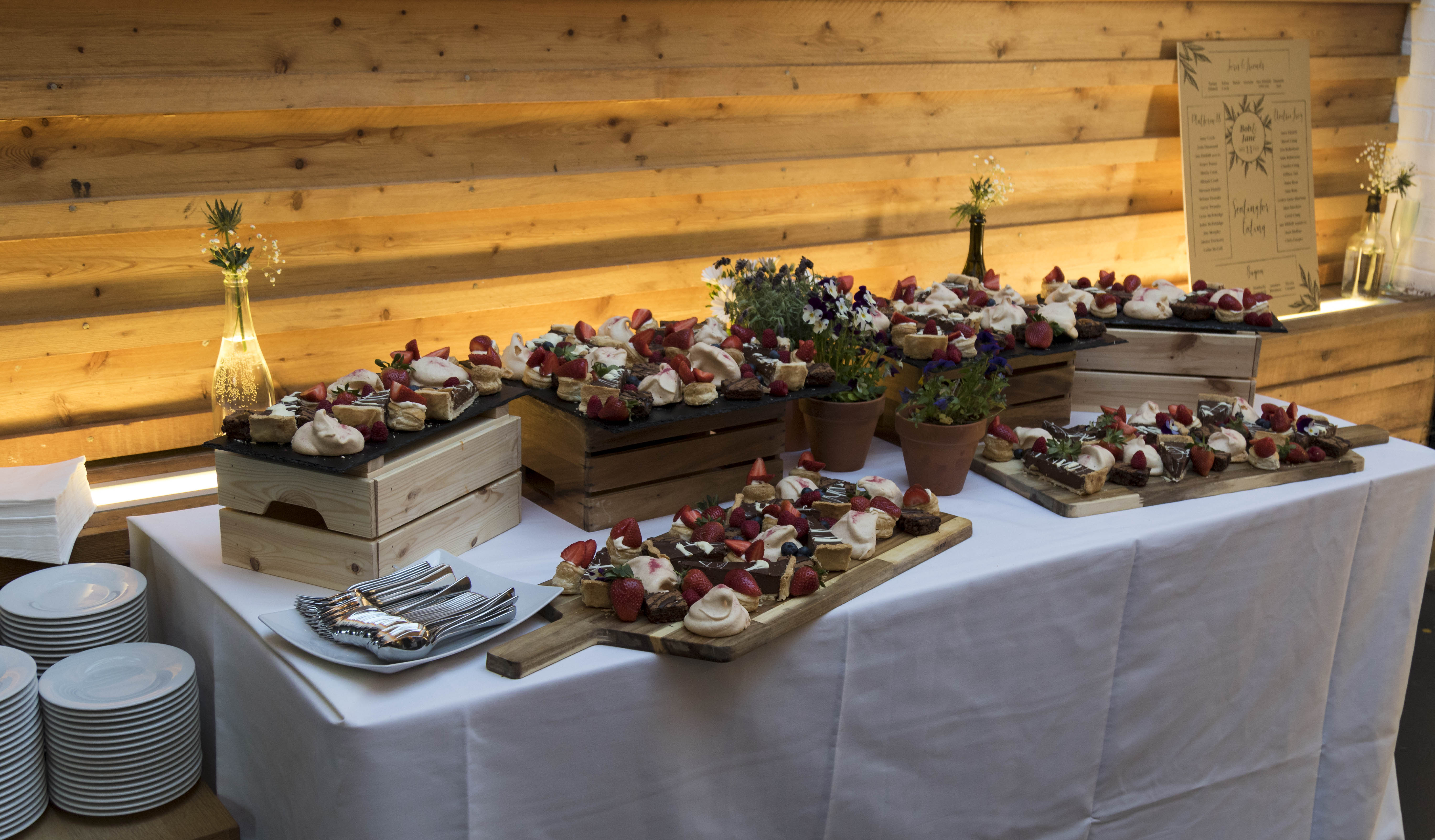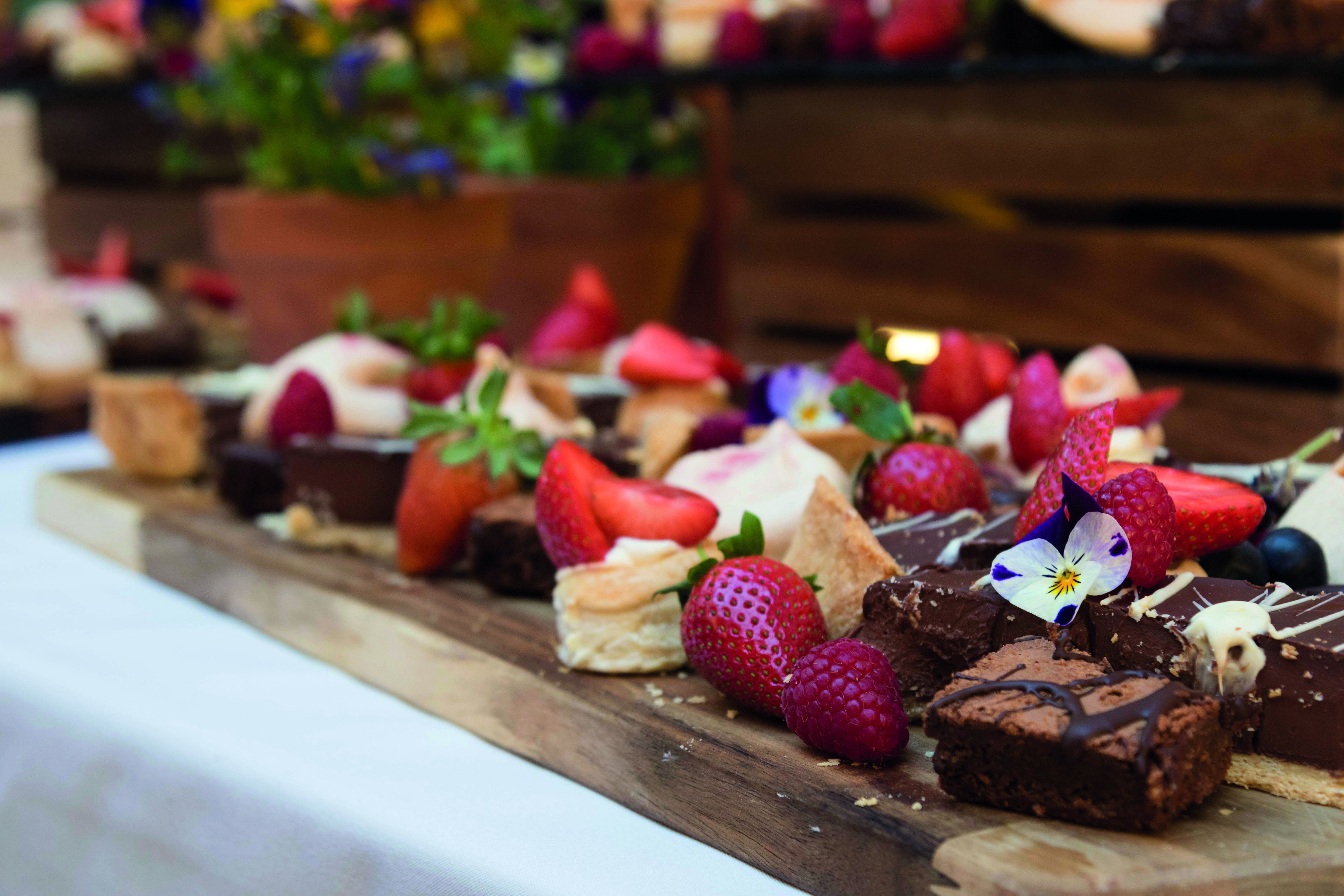 If you've got a sweet tooth, choosing your after-dinner sweet treat is an agonising affair. So why not get 'em all? This spread from Turnip The Beet offered a wide range of puddings selected by the bride and groom themselves.
BABY, IT'S COLD OUTSIDE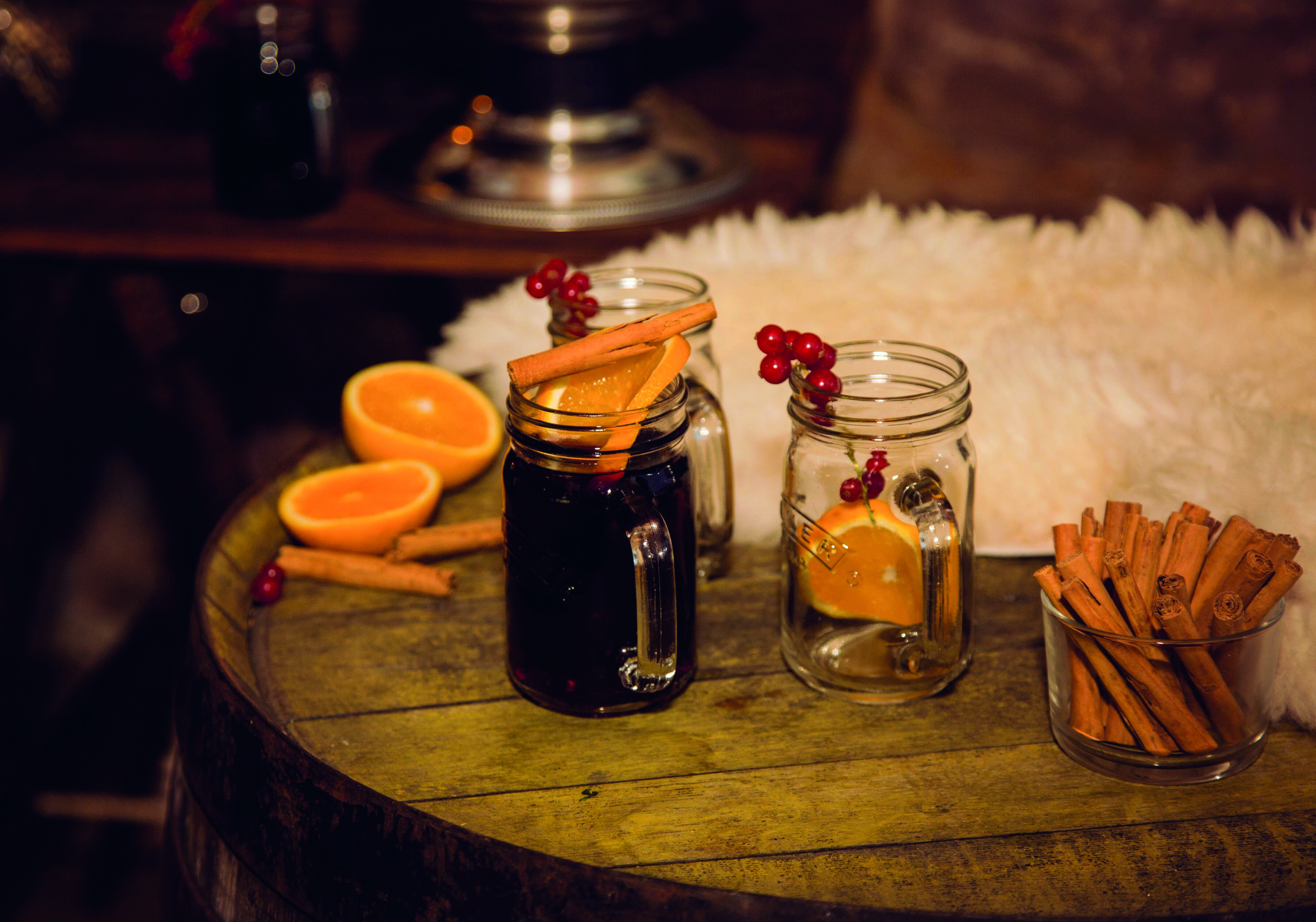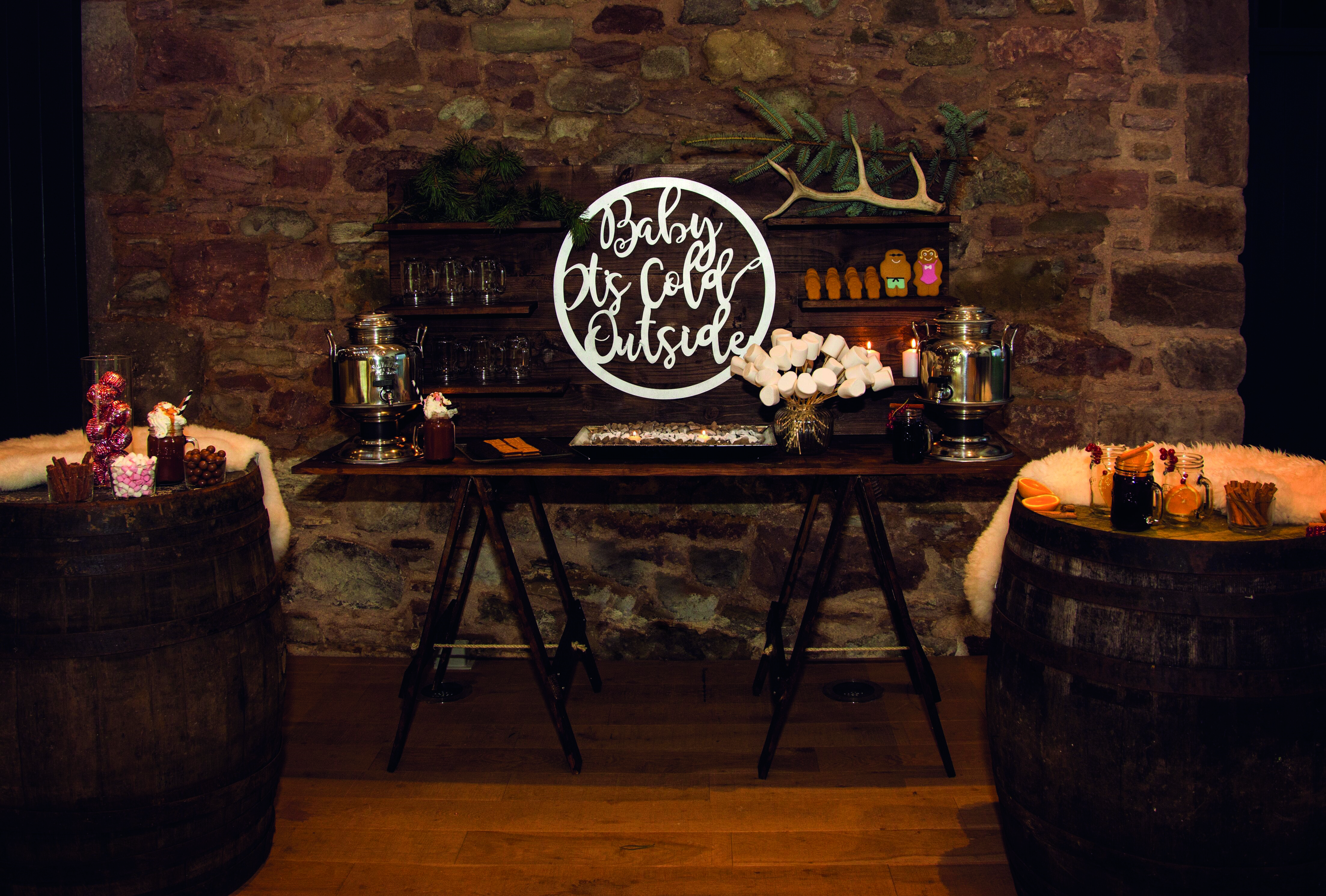 IMAGES | Daniela Flores Photography
Planning a winter wedding?
With its s'mores bar, mulled wine and luxurious hot chocolate, Bespoke Catering's heart-and-belly warming station will be sure to keep guests toasty.
GRAZE THE BAR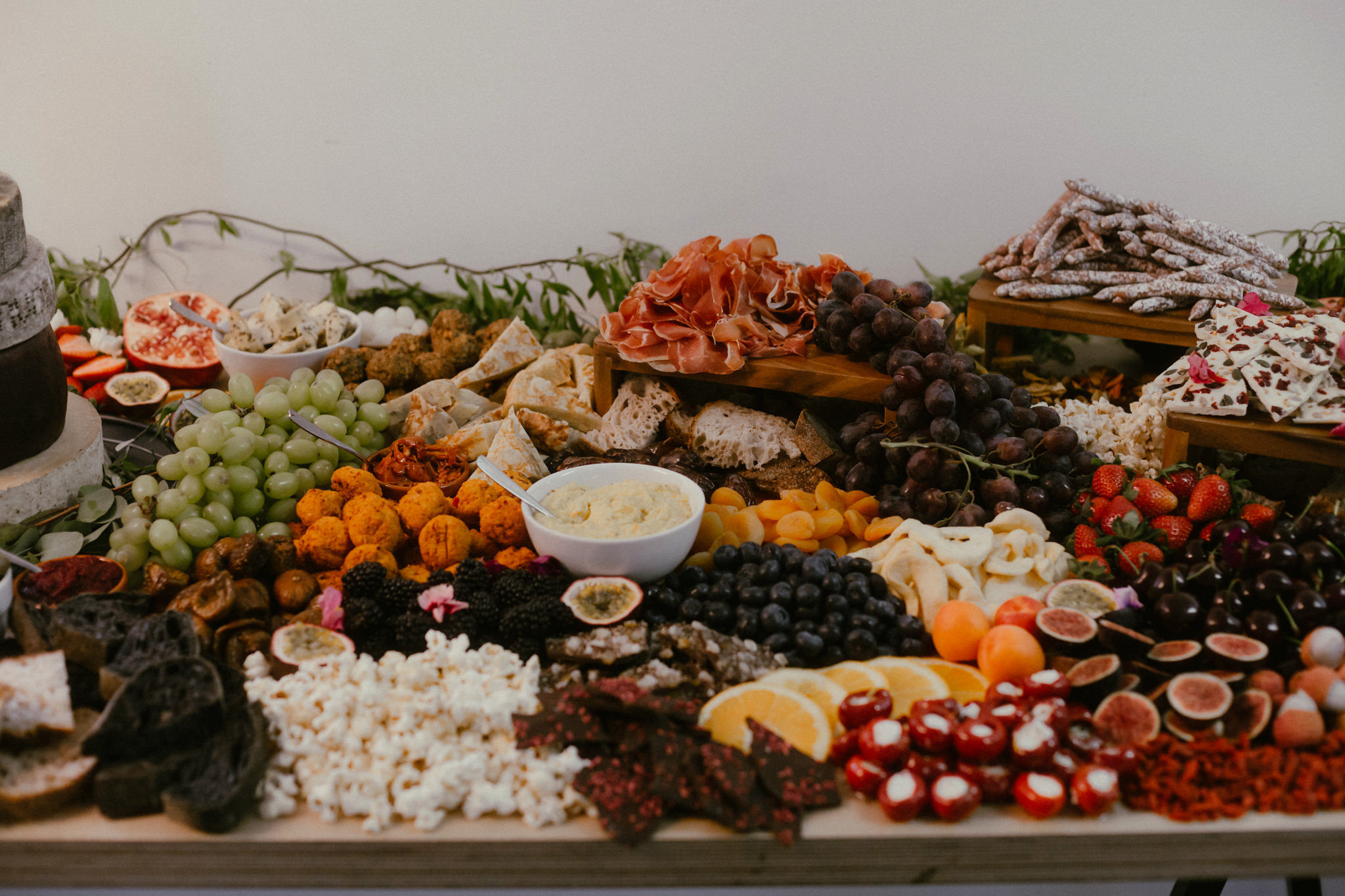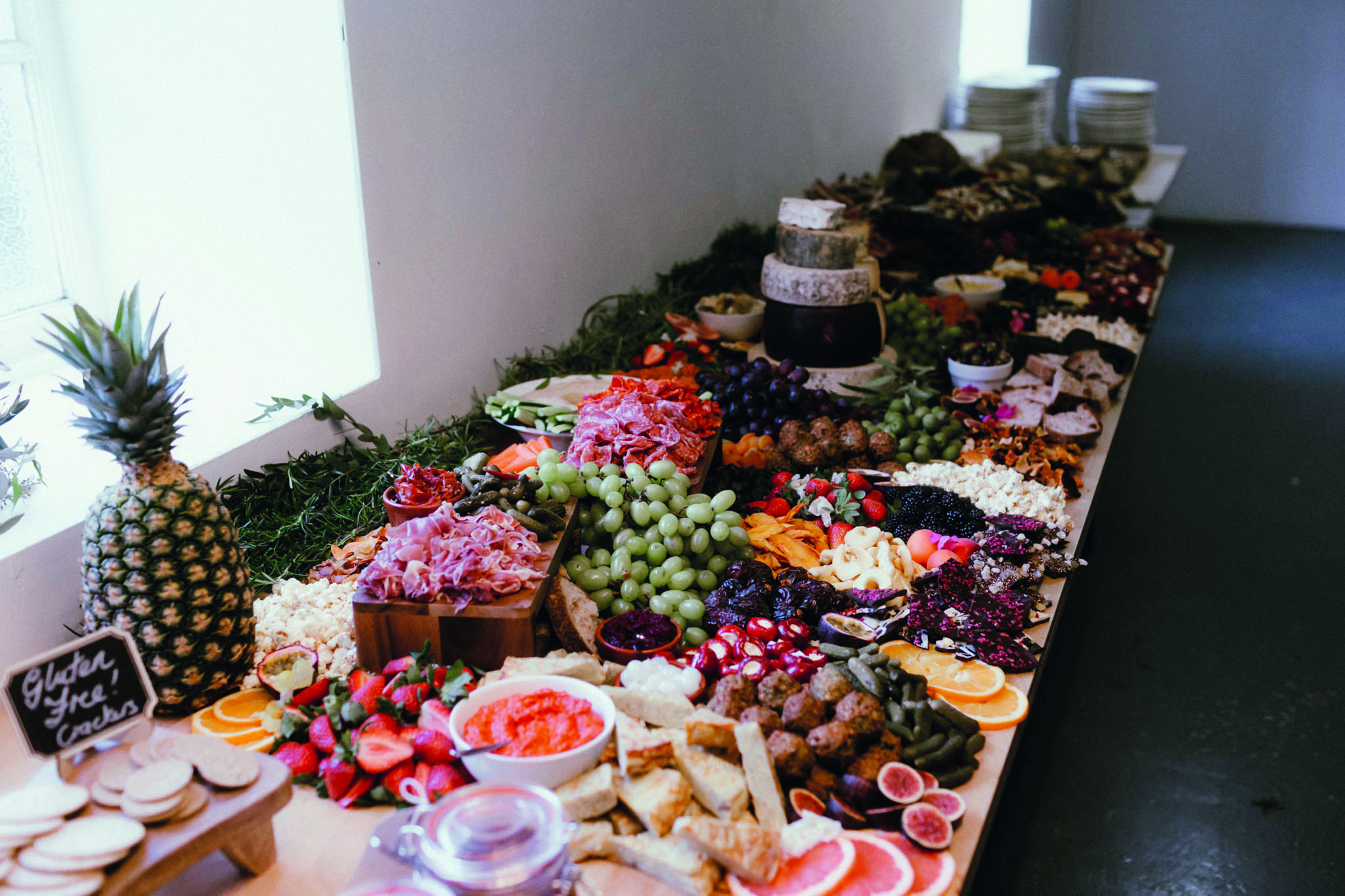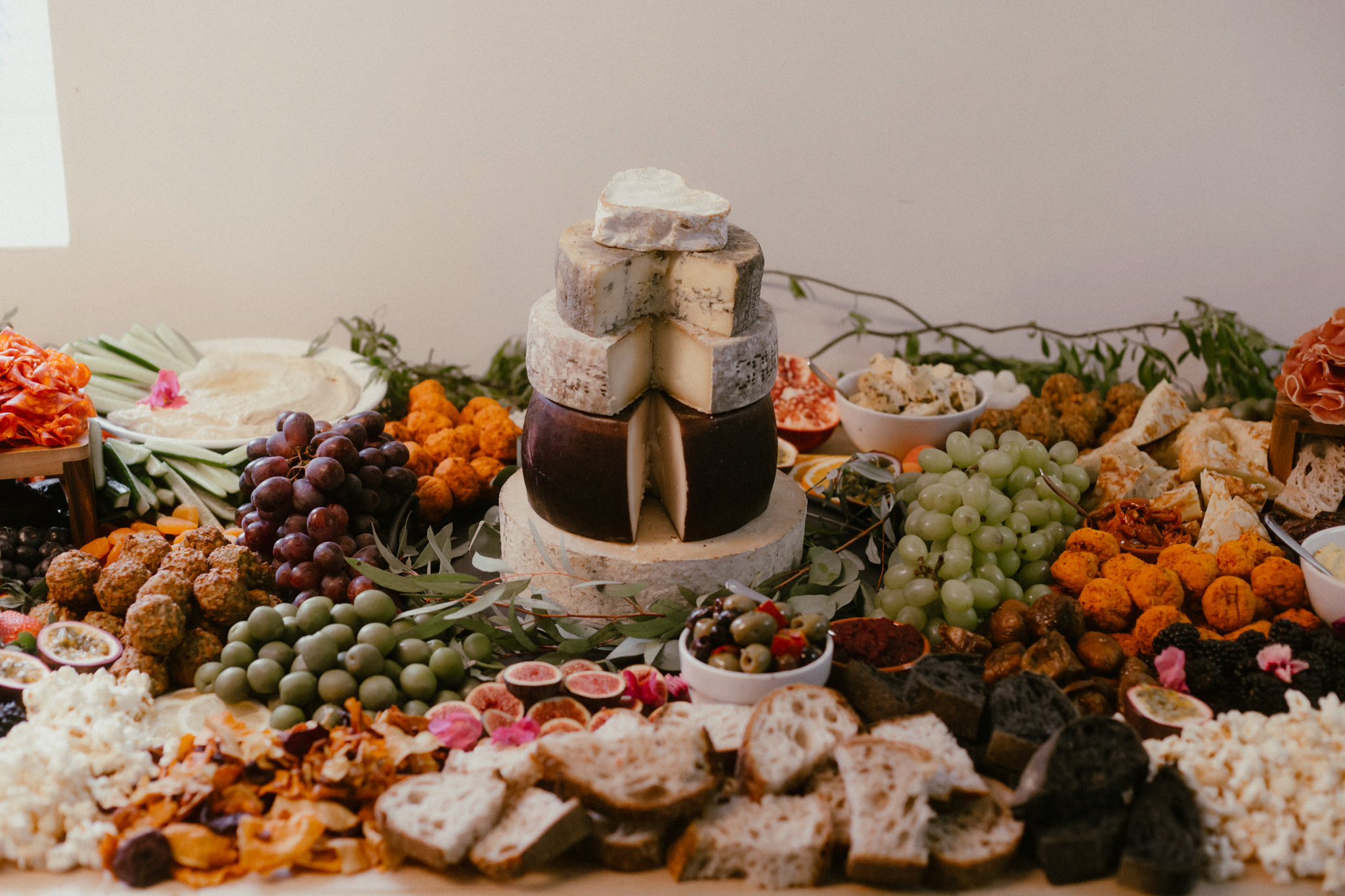 IMAGES | The Caryls
Three metres long, bursting with colour and boasting a sea of artisan cheeses, cured meats, cakes, and dried nuts and fruit, ByPlatter's trademark grazing table is proof that you don't need to rinse your wallet for a show-stopping dinner.
BUZZIN'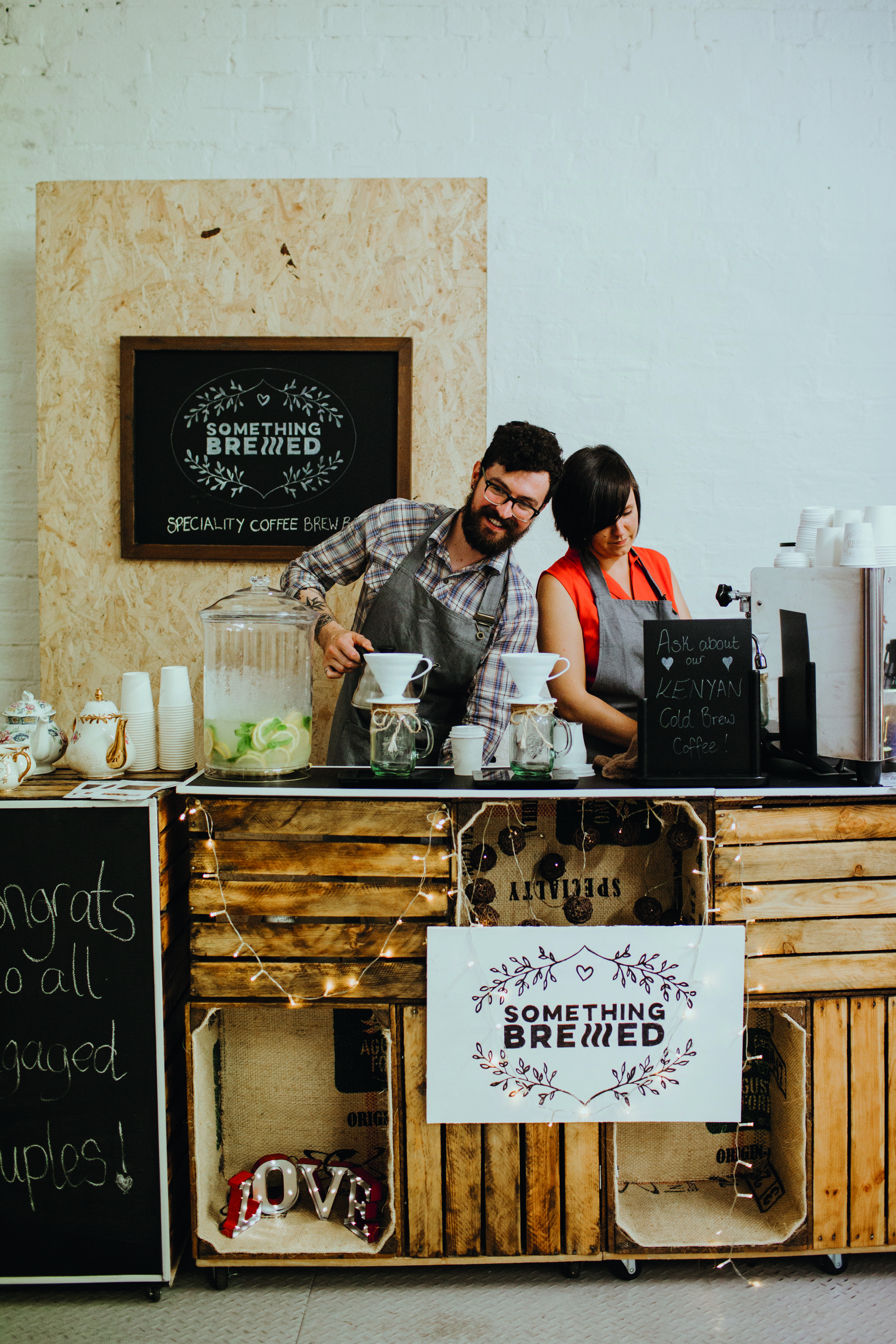 IMAGE | The Curries
Dancing, crying, mingling and eating – weddings sure are hard work.
A coffee bar might be the perfect way to keep the buzz going, and Something Brewed are on hand to provide that celebratory caffeine fix.
ON TAPA THE WORLD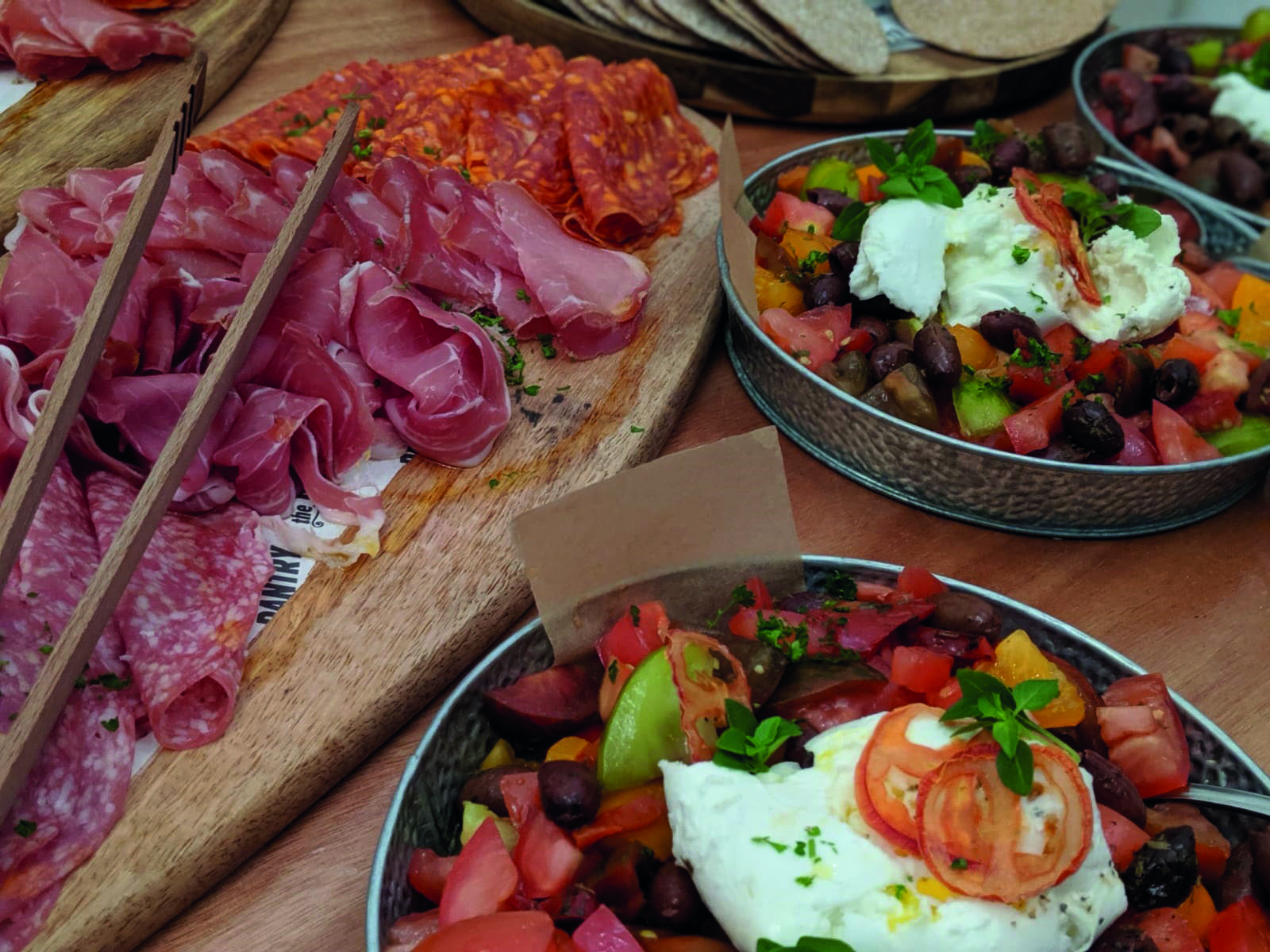 A real crowd-pleaser, this tapas-inspired set up from Pantry Events will keep guests fed, satisfied, and on their feet!
Does a tantalising taste of the Mediterranean go mano-a-mano with a self-serve cocktail station?
Sì, naturalmente.
ALFRESCO, BABY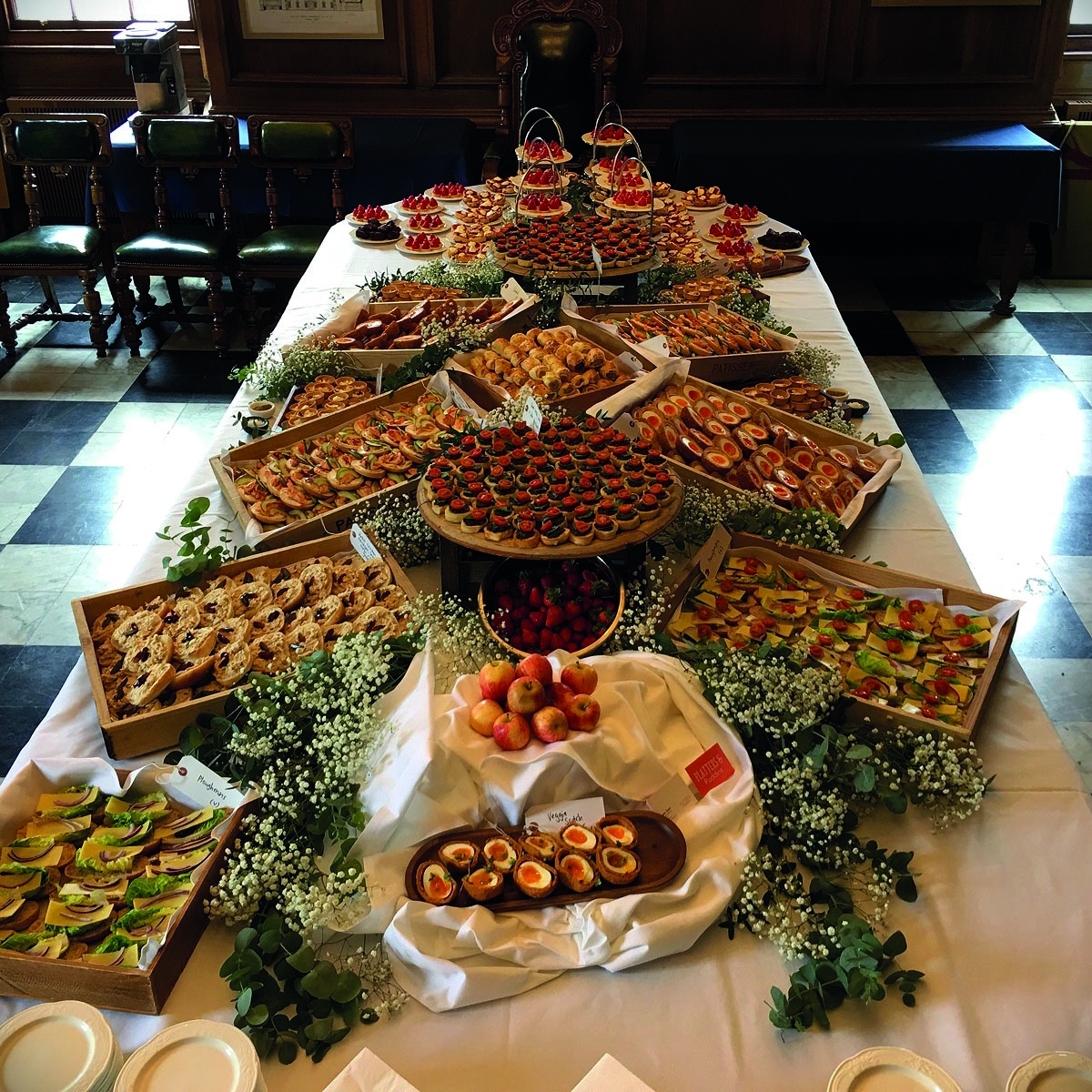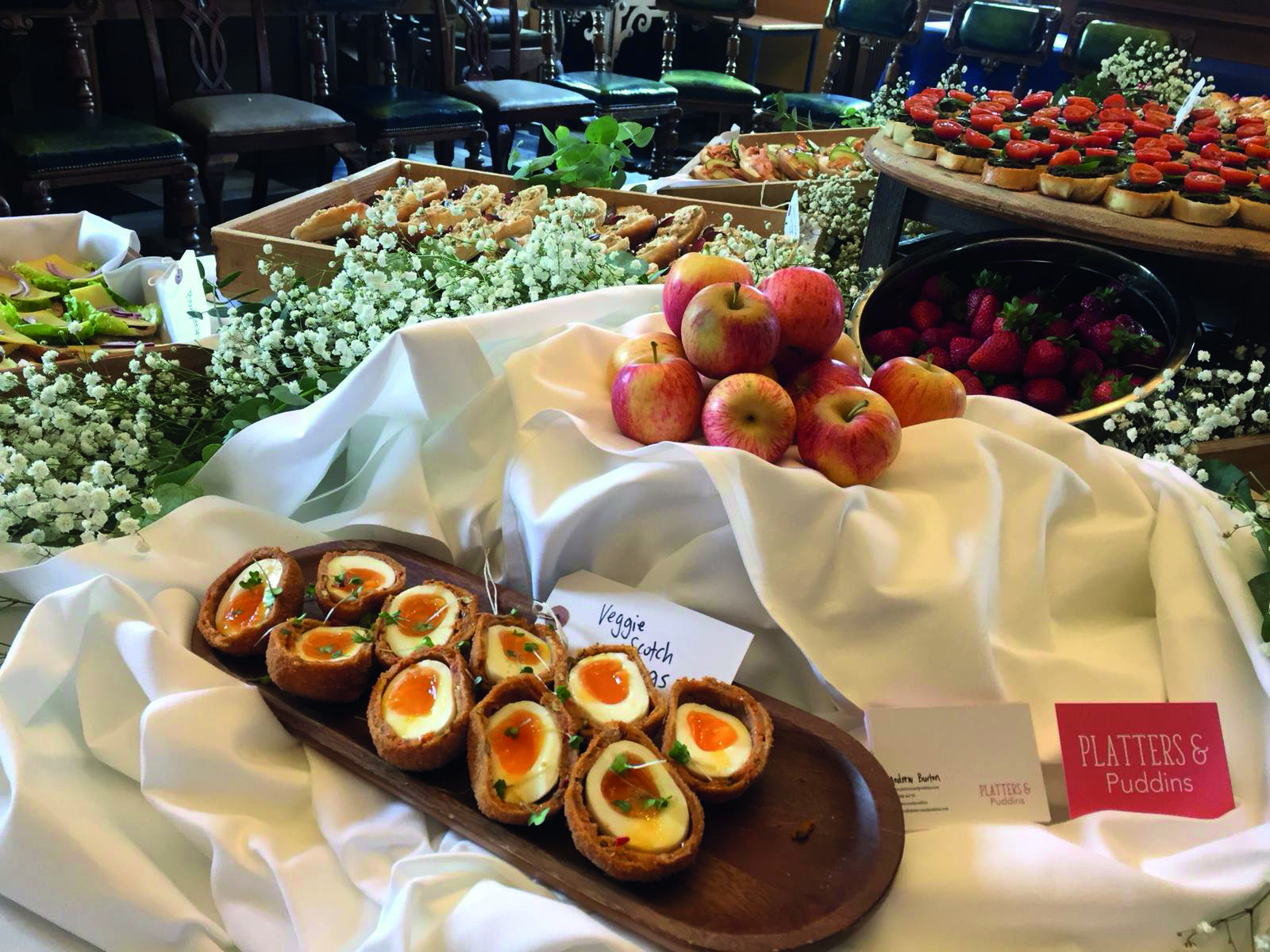 Have your dreams of chic alfresco dining been scuppered by a dreary forecast?
Don't fret – Platters and Puddins brought the outside in with this summer picnic themed spread comprising scotch eggs, sausage rolls, bruschetta, strawberry tarts, and Pimms.
PLANNING YOUR WEDDING? HEAD OVER TO THE SCOTTISH WEDDING MAGAZINE INSTA FOR INSPO GALORE.