Ask a florist: all of your FAQ about wedding flowers – answered!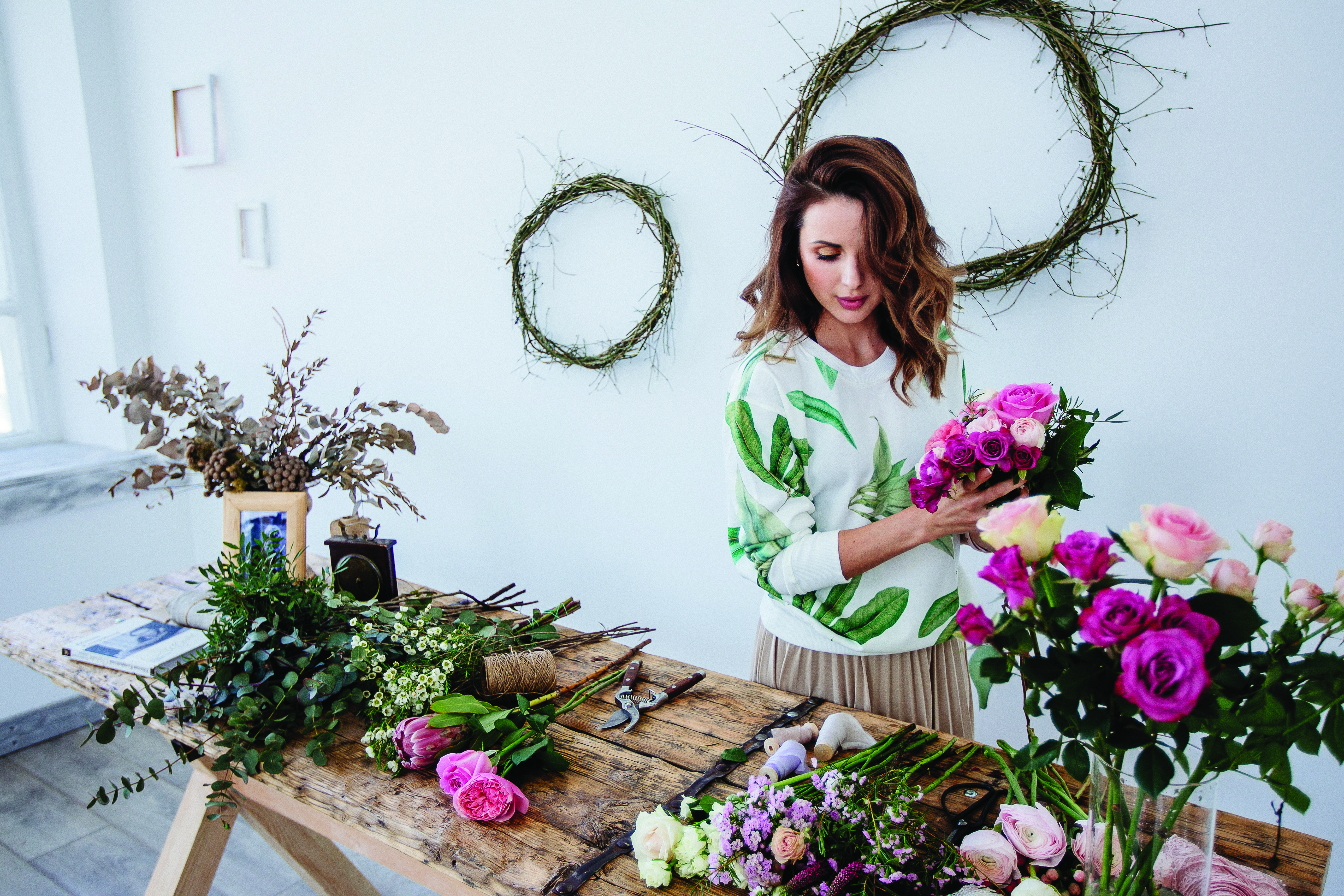 More comfortable buying £10 supermarket bouquets than floral chandeliers? Unsure how you're going to communicate what you like when all flowers seem to have names you can barely pronounce?
Features writer Claire McPhillimy asks real Scottish wedding florists the questions you are budding to know!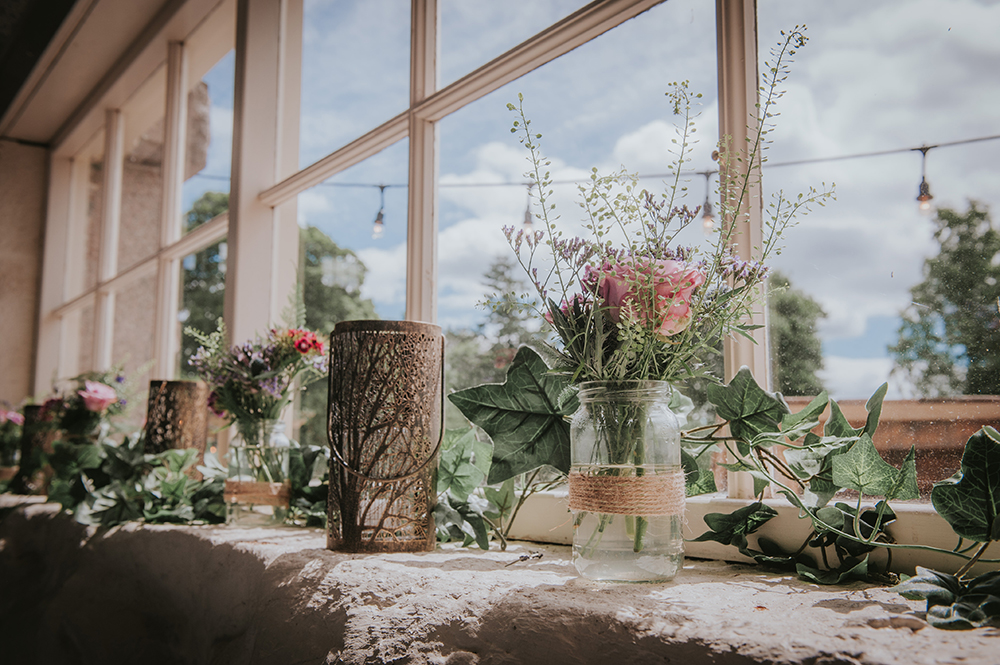 IMAGE: Aboyne Photographics
Q: How far in advance before the wedding should I book my florist?
The sooner the better, really, especially if you've got a specific florist in mind. "I would say a year-and-a-half to a year before your wedding, so you can secure your preferred vendor on your date," says Jillian from Something Special Flowers.
If you're planning a last-minute big day, and if they're not totally booked up, most florists should be able to turn something around in 2-3 weeks, Jillian tells us. It's definitely not advisable to wait this long, though. "It means you're dependent on what flowers the market has available at the time, and prices will probably be increased."
Q: What will my florist want to know during our first meeting?
There are lots of things you can research before your first meeting with your florist to ensure the ideas flow. "Normally, prior to meeting I'll ask brides or grooms to bring anything relevant to the wedding theme for inspiration, be it a fabric sample from a bridesmaid dress, a swatch of tartan or an invite," says Laura from Cherry Blossom.
"I'll also ask for some info about the feel of their wedding and what they want to achieve. It's about getting a whole picture of everything – the venue, dress and overall style."
Visual references, be it the physical samples already mentioned or even a Pinterest board, will always be appreciated, but don't worry if you don't even have that. "I also come to the meeting with ideas – this is what I do every day! I'll ask questions to help you figure out what it is you're looking for," reassures Laura.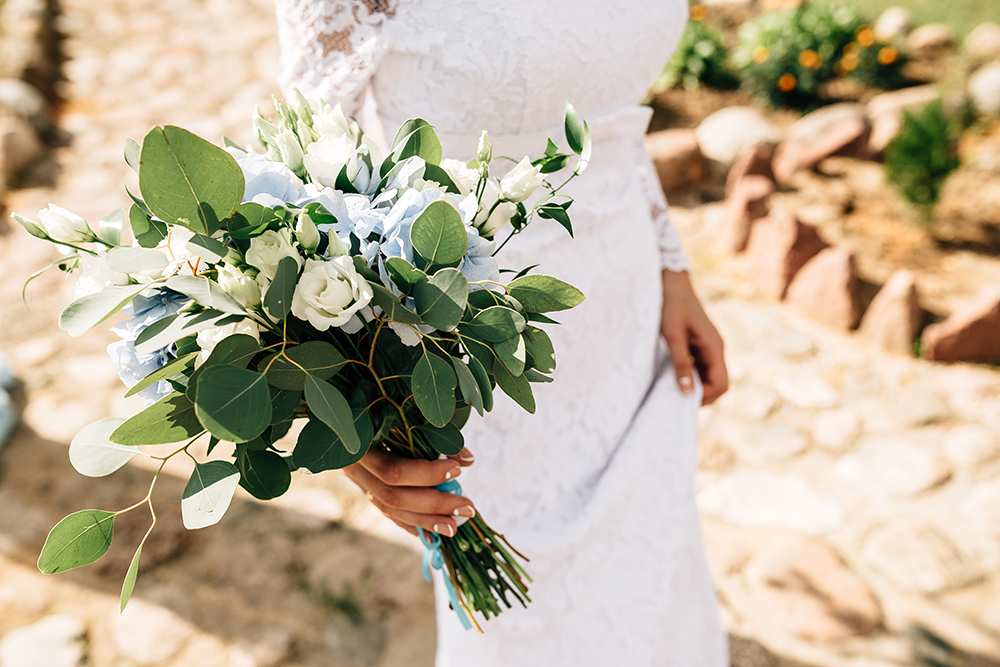 Q: I'd like to have big flower arrangements, but my budget is small. What should I go for?
Ok, your first step here is definitely to share your budget with your florist – it will make this whole process much less stressful for you.
"As floral designers, we love to have an idea of our client's budget so that during a consultation we're both on the same page and can discuss realistic designs and set expectations," says Ros of Stunning Flowers. "We can create big arrangements using limited flowers, with many varieties of foliage which look amazing. Big arrangements don't have to be hugely expensive."
Trudi from Trudi Todd Creative Florist also recommends picking less expensive flowers: "Flowers that are in season are often cheaper. Gerberas, carnations and chrysant blooms cost less but aren't everyone's favourite." Keep an open mind, be honest, and creating the look you want for less is definitely possible.
Q: I want to go all out with my floral décor and really make an impact, but flower walls feel overdone. What could I do that's a bit different?
If you like a flower wall then go for it, but if not, there are a million and one other things you can do instead. "I'd suggest an installation of some sort," says Jillian from Something Special Flowers, who recommends hanging canopies, cascades, hoops and similar structures in venues such as marquees and byres.
"It's a great way of doing your flowers! So pretty and creates impact, but also draws eyes up into the empty space and makes the venue flow together. It's also a great talking point!"
If your venue isn't ideal for these kinds of installations, then Val from Val Hamilton Flowers suggests a pretty and creative photo booth alternative. "Why not adorn a large old ornate picture frame with fresh flowers, in the wedding colours?"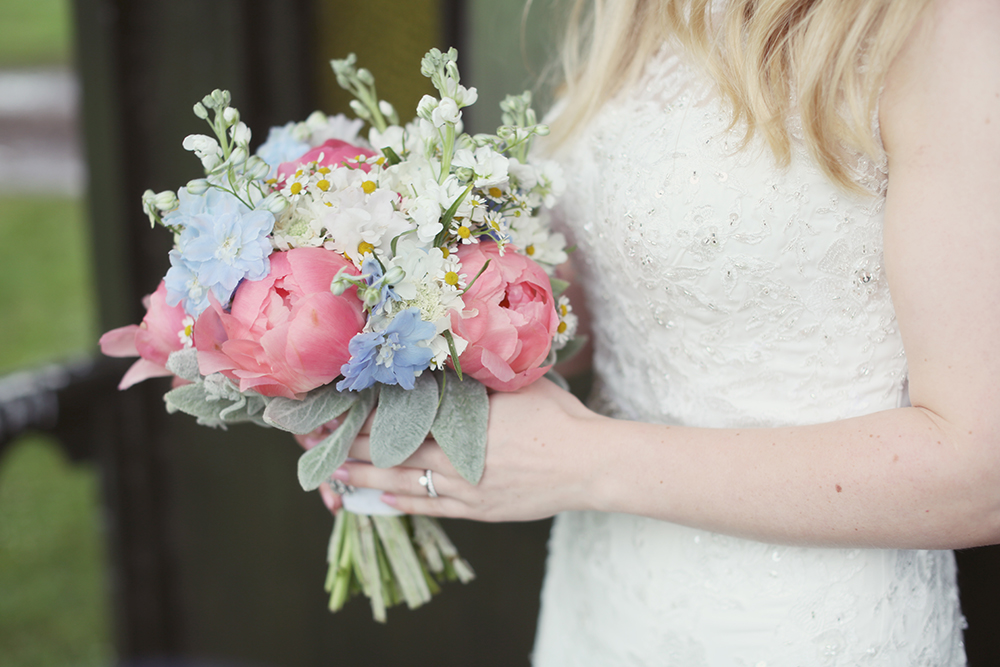 IMAGE: Craig and Eva Sanders Photography | Flowers: Cherry Blossom
Q: I'm trying to make my wedding as eco-friendly as possible. Any advice on how to do this?
Take a more eco-friendly approach by asking your florist to use seasonal and locally grown flowers. "You won't be able to be so picky, as we may not always be able to source certain colours from local growers, but you could always do a mix of homegrown and imported flowers," advises Laura from Cherry Blossom.
If you've got a really specific vision that locally sourced flowers won't achieve, then don't beat yourself up; there are other little steps you can take that will all add up. "Avoid plastic and try to use sustainable containers and materials, like bark, wood or glass," suggests Val of Val Hamilton Flowers.
Another top tip? Get as much use out of your flowers as possible. "We suggest trying to reuse flowers," says Laura. "For example, church flowers can be transferred to the reception venue, or we could provide vases so that the bridal party's bouquets can be placed along the top table."
You could even make like Harry and Meghan and donate your flowers afterwards, to help spread a little joy.
Q: When do florists typically set up floral décor, on the day or in advance?
This is one of those questions to which there is no definitive answer. "There are so many dependents that dictate and contribute to the planning, preparation and set-up arrangements," explains Ros, citing factors such as venue location and accessibility, amongst others.
"Table arrangements, pedestals, hoops and loops, garlanding and arches will generally be completed in the run-up to the wedding, and delivery will be at a time that works with the venue."
Some venues will allow a couple of days' access for set-up, whilst some will offer on-the-day access only, so make sure to check this and communicate it with your florist so they can plan accordingly. Happily, some floral details are less time-intensive to implement. "Typically, bouquets, buttonholes, hair crowns and any arrangement without a water supply will be completed the morning of the wedding," adds Ros.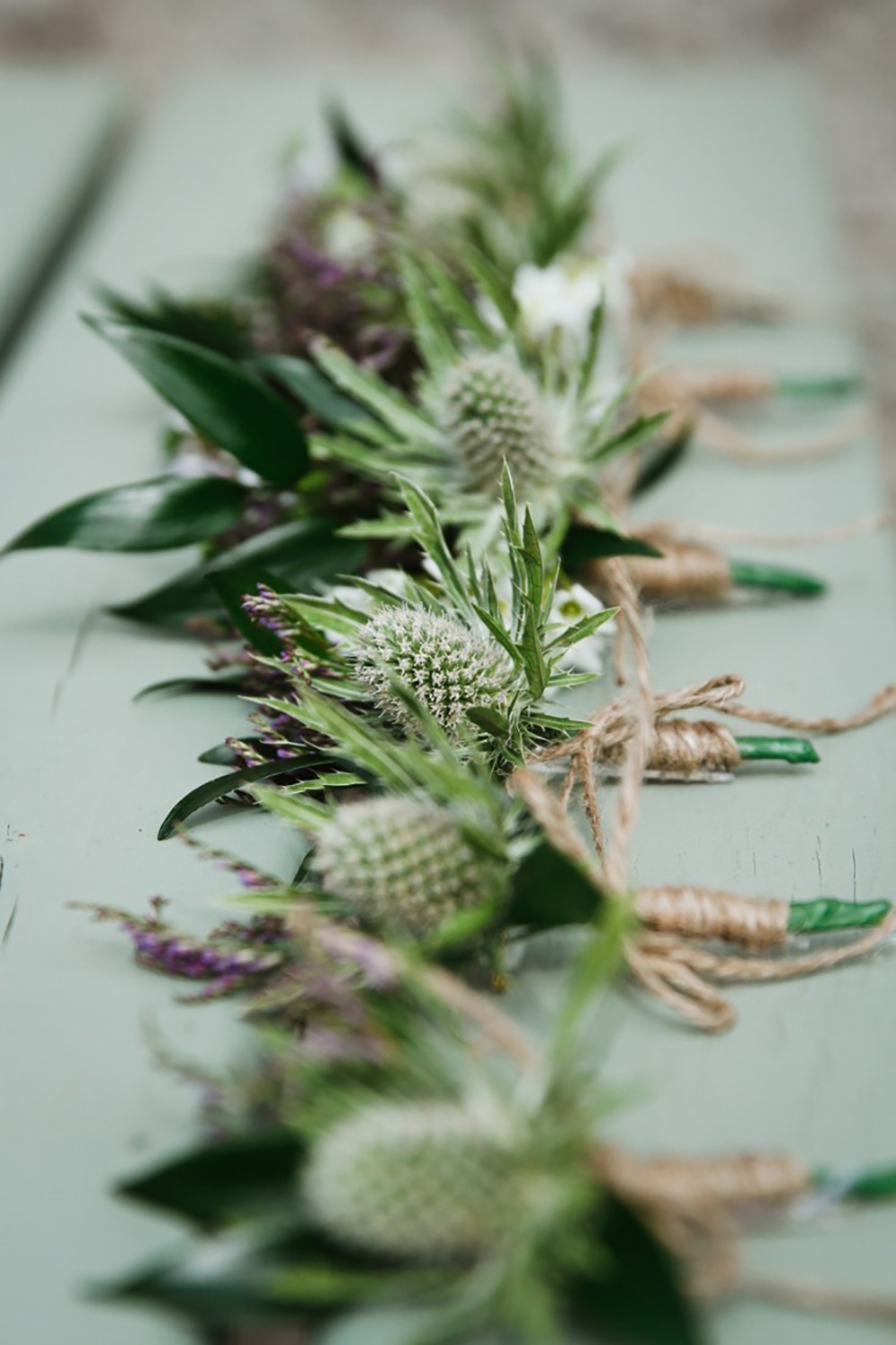 IMAGE: Rachael Sture Photography
Q: How can my groom make his buttonholes unique and personal?
People are getting more and more creative with their buttonholes, so adding a little personal touch is super easy. Trudi Todd suggests looking to your hobbies for inspiration: "There are lots of different groom buttonhole ideas if choosing something from a hobby, like a keen golfer adding a golf tee, or adding lego figures, a bullet cartridge or feathers."
Laura from Cherry Blossom has also noticed a trend where grooms give a nod to their home country in their buttonholes, adding in national flowers (thistles, of course, being popular with Scottish grooms). Want to do something totally different? Go for it! "Our tip – not too big! But absolutely anything is possible," says Ros from Stunning Flowers. Let your imagination run wild!
Still looking for the perfect wedding florist?