Everything you need to know about Kudos Bridal Edinburgh
You'll love the experience of wedding dress shopping at Kudos Bridal Edinburgh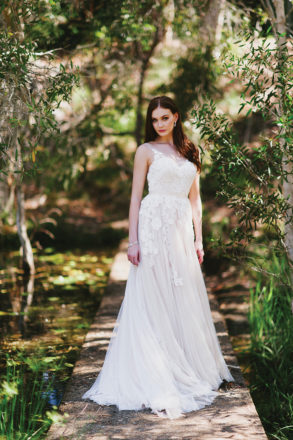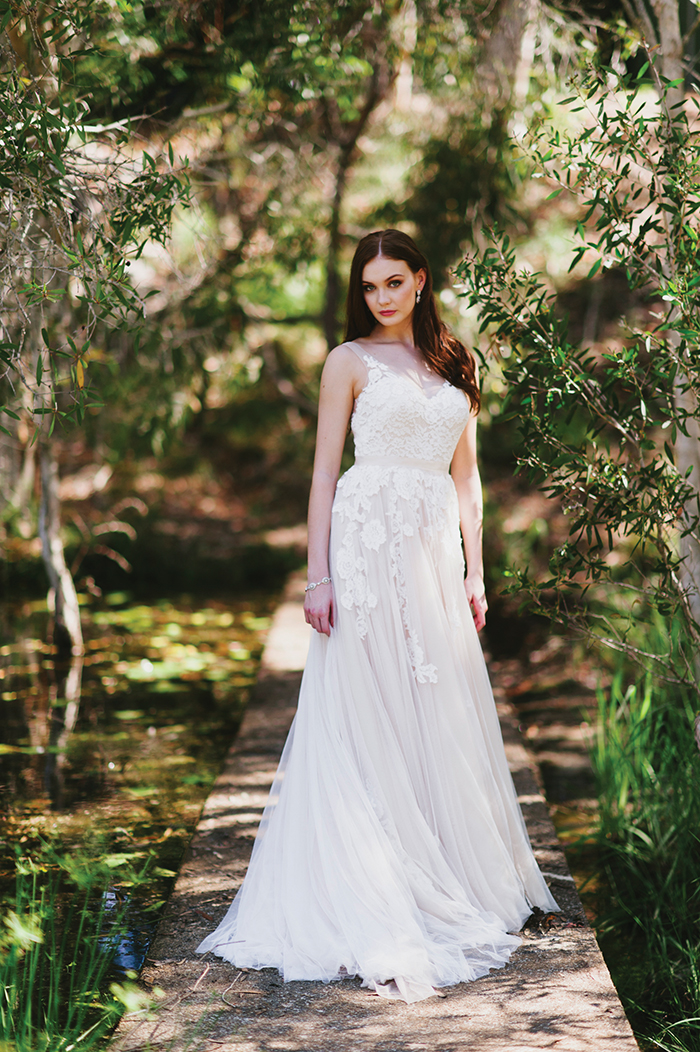 Kudos Bridal Edinburgh has everything you need for a successful wedding dress shopping trip! Here's what to expect from a visit to this gorge bridal boutique…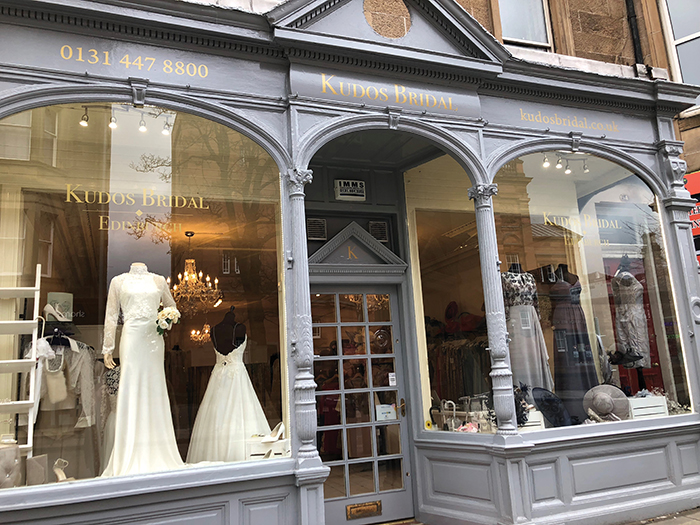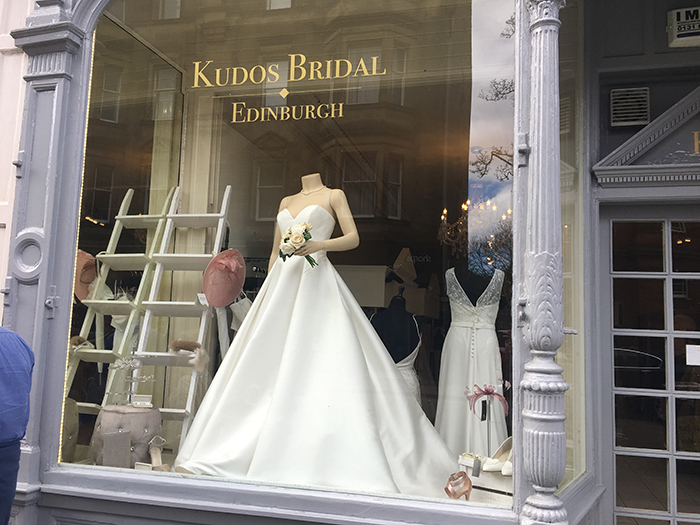 Scotland's capital is an atmospheric and romantic city,so it's only right that it's home to Kudos Bridal Edinburgh, a charming boutique filled with dreamy wedding dresses and exquisite accessories.
If you've ever passed by the shop on Morningside Road you're guaranteed to have noticed it; the extravagant window displays, changed weekly, are well-known amongst locals.
You may also have heard the boutique's praises sung by the many, many brides who've found their dream dress amongst Kudos's rails!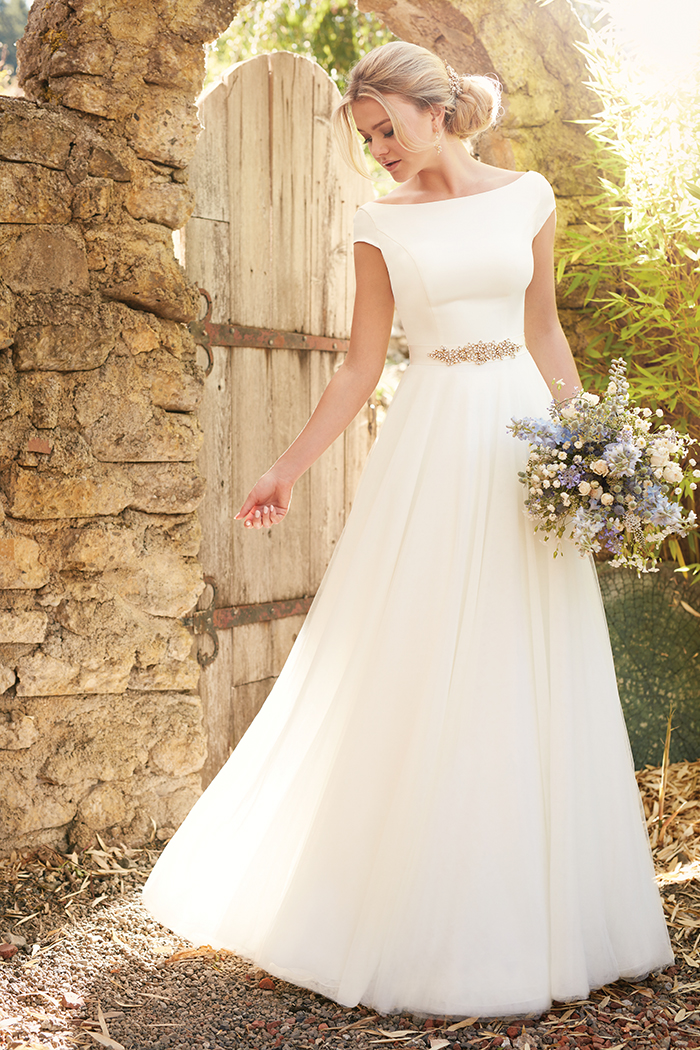 Formula for success
Kudos's long-standing reputation for being a bridal wear paradise is in part thanks to the feel of the shop itself. Although the Edinburgh store layout has recently been given a little refresh, it's retained its luxurious but friendly environment.
The result is a bridal boutique that manages to feel special (finding your wedding dress is a pretty important life moment, after all) without any of the intimidation that sometimes comes with high-end boutiques.
You can browse, try on styles and comfortably find a dress you love, all with the help of Kudos's friendly team, who are responsible for making the store so warm and welcoming. Led by newly appointed manager Millie, who's been a bridal consultant with Kudos for four years, the team of consultants are all experienced, knowledgeable and passionate.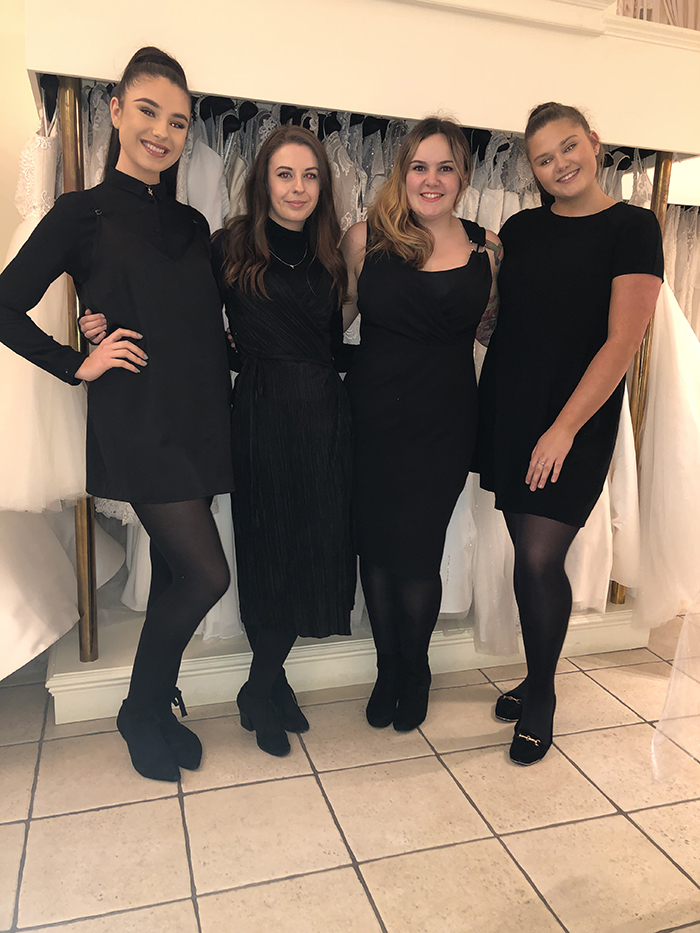 You'll be assigned a dedicated consultant when you first make an appointment, who'll be there to support and help you find the perfect dress to say 'Ido' in.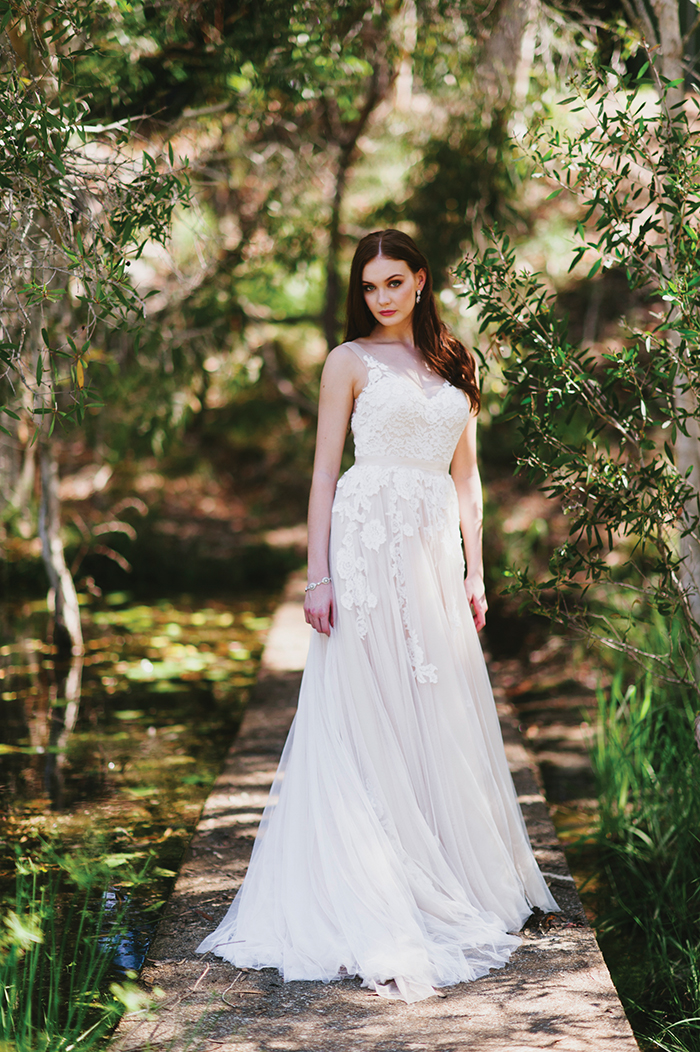 Dreamy designers
Of course, brides-to-be also flock to Kudos for the chance to shop its unique and exquisite designer wedding dresses.
Amongst the most popular of these collections are Essense of Australia (picture romantic bohemian gowns) and Rosa Clará (contemporary silhouettes with beautiful detailing). They're also proud to stock up-and-coming Australian designer Wendy Makin who, although not as well-known as some of their other designers (for the moment, anyway), delivers beautiful, unique wedding dresses perfect for fashion-forward brides.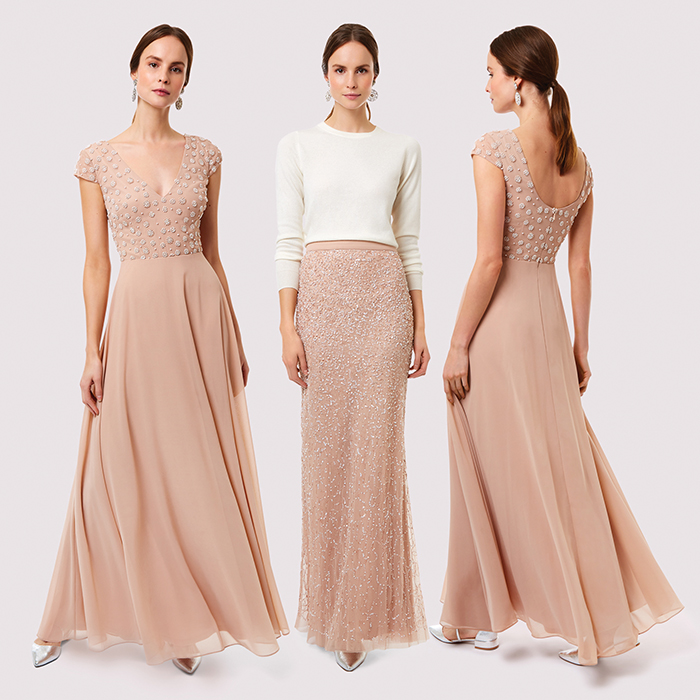 From start to finish
Once you've found your perfect dress, the Kudos Bridal team will also help with all the finishing touches; they've got a range of stunning accessories, from tiaras to shoes, to complete your bridal look.
They also offer all dress fittings and alterations in store which, again, helps to make the whole experience of shopping with Kudos feel friendly, personal and special.
After you've got your wedding day look perfected down to the last detail, you can also kit your bridal party out in style thanks to the boutique's gorgeous bridesmaid dress collection. You'll find lots of options to suit your 'maids, but the Motee Maids collection – which offers customisable dresses in mix-and-match styles – is our favourite.
By the time you all head down the aisle, you'll be feeling and looking ah-mazing thanks to Kudos Bridal.
t. 0131 447 8800 | e. manager@kudosbridal.co.uk