Don't book your wedding band until you've read our guide to wedding music!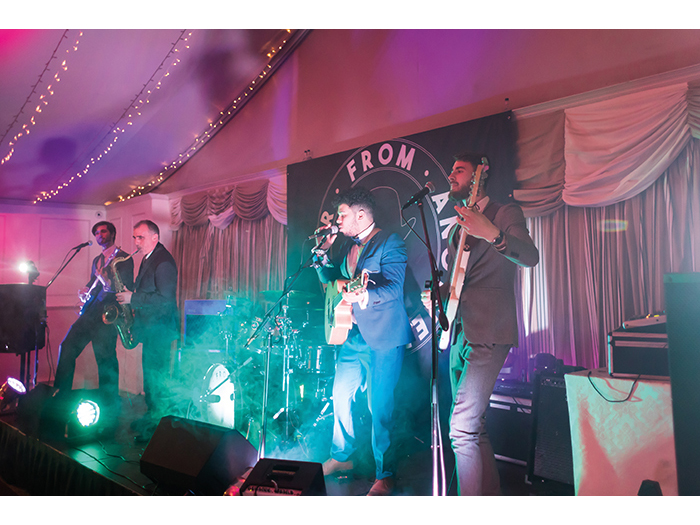 From finding a wedding band that suits your budget to figuring out what equipment your band might need, Patricia-Ann Young reveals exactly what you need to do to ensure your wedding music is on point.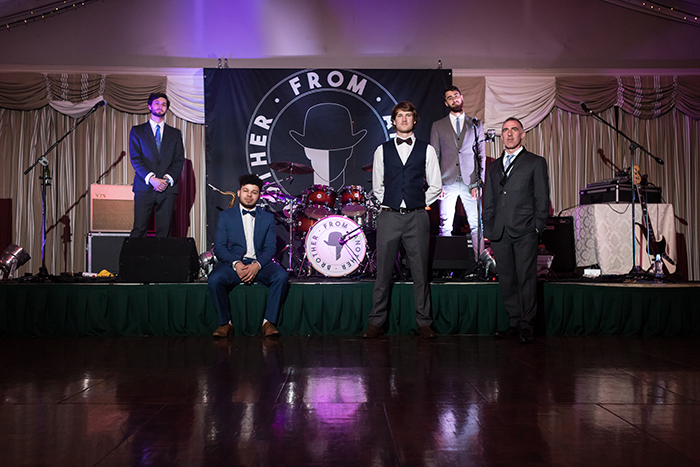 Image | Ryan White Photography
Set your wedding music budget
It might sound obvious, but deciding on a rough budget before you even start looking for performers is the best way to avoid disappointment (and spending more than you can afford).
If you're looking for smart ways to stick to a smaller budget for your wedding band, Del Cotton from Scottish entertainment agency Hireaband has some sage advice.
He says the best way to save money is to hire a local band (that way, you don't have to spend loads on travel costs), find a band with fewer members (smaller bands in general tend to charge less as their fee doesn't have to be distributed between so many people) and scout for new talent. "New bands on the scene are determined to get their diaries busy so they are very reasonably priced," he explains.
Know what your performers need
When booking musicians, it's important to think of the logistics. "The only things we really need are adequate space and access to a safe, reliable power source!" says Kim from wedding band Cut The Cake. If you're getting married in a marquee or blank canvas venue, check that it is equipped for live entertainment.
You should also check that your venue has ample room for your band and remember that some venues, especially older buildings, can be difficult to navigate with heavy equipment " this may add to your band's set-up time.
Wedding DJ Lee Live says it's important to ensure your day is running to schedule too. "Ask whoever is making speeches to speak for 10 minutes, maximum," he advises. "Many a meal (and consequently reception) has been delayed by someone speaking for 50 minutes instead of five."
Finally, find out if your venue has a sound limiter in place, and if it does, what level it's set to " it's crucial your band or DJ is aware of this in advance.
Consider your wedding ceremony music
Live music isn't just for the evening reception. Have a think about whether or not you'd like musicians at your ceremony and drinks reception to add ambience and keep your guests entertained.
Pipers, string quartets, jazz trios, pianists and harpists are some of the most popular options.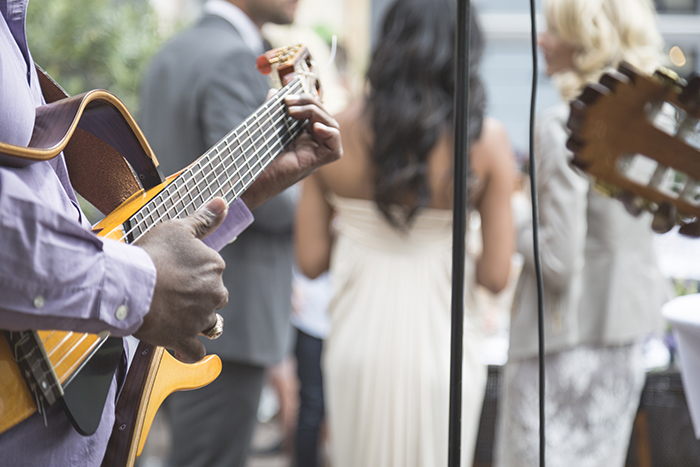 See your performers play live
Even if they come highly recommended, it's important to see the artists perform before they play at your wedding just so you know they're definitely your jam.
Wedding bands will play gigs and showcases quite regularly, but seeing other performers live can be trickier if you're not sure where to find them.
Sitting down with a DJ and discussing what music you like can help you gauge if you're both on the same page, while musicians such as string quartets, pianists and harpists often play in public spaces such as restaurants and bars (they'll usually publicise this on social media). "Wedding fairs can be a good place to hear musicians too," says Davie of the Christie Quartet.
Ask for what you want
Most musicians will happily learn a new song or two for you, so don't think any request is too obscure if you want to veer off the beaten track for your first dance or your ceremony processional.
"One bride wanted The Imperial March from Star Wars to walk in to!" laughs Davie. Of course, it's essential to give your musicians enough time to learn the new material. "We require at least two months' notice of any requests couples might have," says Kim from Cut The Cake, "even ones from our current repertoire that they might want to hear."
Relax about the first dance
"I always try to help people relax when it comes to choosing a first dance song. I think so much pressure has been placed on it being the ˜perfect' song," says Kim.
Not every couple has A Song, but many don't want to go down the well-trodden Ed Sheeran or John Legend route just for the sake of it. Searching online playlists is a good way to find new tunes you haven't heard of or have totally forgotten about (check out our first dance playlist for ideas!) but the best way to approach it is to simply look for a song you both really enjoy. "As long as it makes you both smile for whatever reason, then it's an excellent choice," says Kim.
Top tip: if you're nervous about all eyes being on you for the first dance, take a few dance lessons with your other half. You'll learn some moves and it's a great date night activity!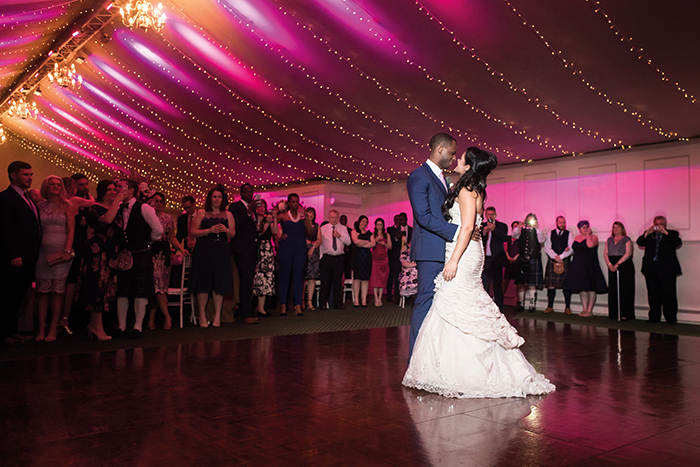 Image | Ryan White Photography
Trust your performers
It might be tempting to dictate to your performers what music you'd like to hear throughout the night (and what music you'd rather not hear at all) but purge the urge to micromanage and trust that the musicians you have hired know what they need to do to fill the floor.
"A wedding audience is the most varied audience you're ever going to have " it really is [people aged] eight to 80," says Del. "So most bands, even the trendiest bands, will do their version of popular songs because they absolutely always work. And I know from being in bands for many years that the trendiest guests will still dance to Stuck in the Middle with You!"