Stress-free wedding entertainment with Sporran Again
With over 20 years of experience playing weddings, Sporran Again will make organising your band and music as easy as possible!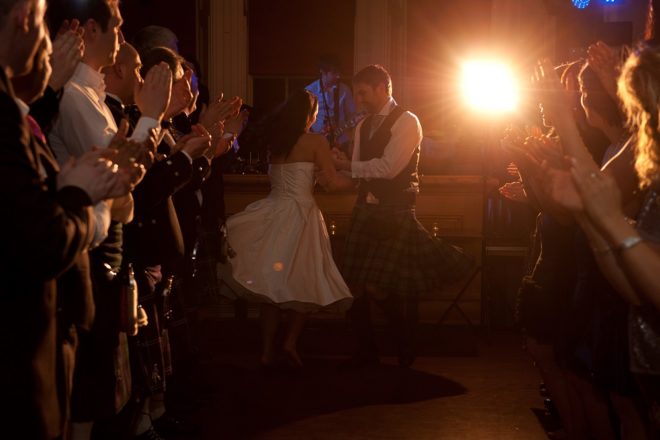 When it comes to wedding planning, finding a band to keep everyone entertained during your evening reception is no doubt pretty high up on your to-do list.
Sporran Again is a five-piece Scottish ceilidh band who, along with their in-house DJ, offer a flexible mix of ceilidh and disco to keep the party atmosphere buzzing all night long.
Solid performers on the Scottish wedding scene (with 1000+ ceilidhs under their belts!) they entice guests to their feet both at home and abroad with a refreshingly contemporary take on the traditional Scottish ceilidh.
There'll be no confusion during the ceilidh dances either; their excellent dance caller will keep everyone on track, perfect for any international guests or ceilidh first timers!
ON THE NIGHT
Book Sporran Again and you'll get a four hour block of entertainment as standard – the perfect amount of time to see you from your first dance right up until last orders. Plus, you're free to mix and match between ceilidh and disco throughout the night as you choose.
"The best evening's programmes have a degree of flexibility built in, allowing us to respond to guests and keep the dance floor lively," says Anne Curran, bookings manager and musician.
"Some crowds will happily ceilidh dance the night away, others enjoy a more generous helping of disco, and many appreciate a little extra down time between dances to mingle, catch their breath, and enjoy the party atmosphere.
"Whatever the unique demands of your crowd, our in-house DJ will be at the ready throughout the evening, allowing us to transition seamlessly between upbeat background music, live Scottish ceilidh, and even full on disco if and when desired.
"Even those of our couples who plan on a programme of primarily ceilidh dancing find it reassuring to know that our DJ is on hand if need be.
"Wherever the celebrations take us we love to recommend rounding things off with a final blast of live Scottish music and dancing. Something like a big Orcadian Strip the Willow, perhaps with the bride and groom as top couple, always goes down a treat and is a wonderful way to see out the night."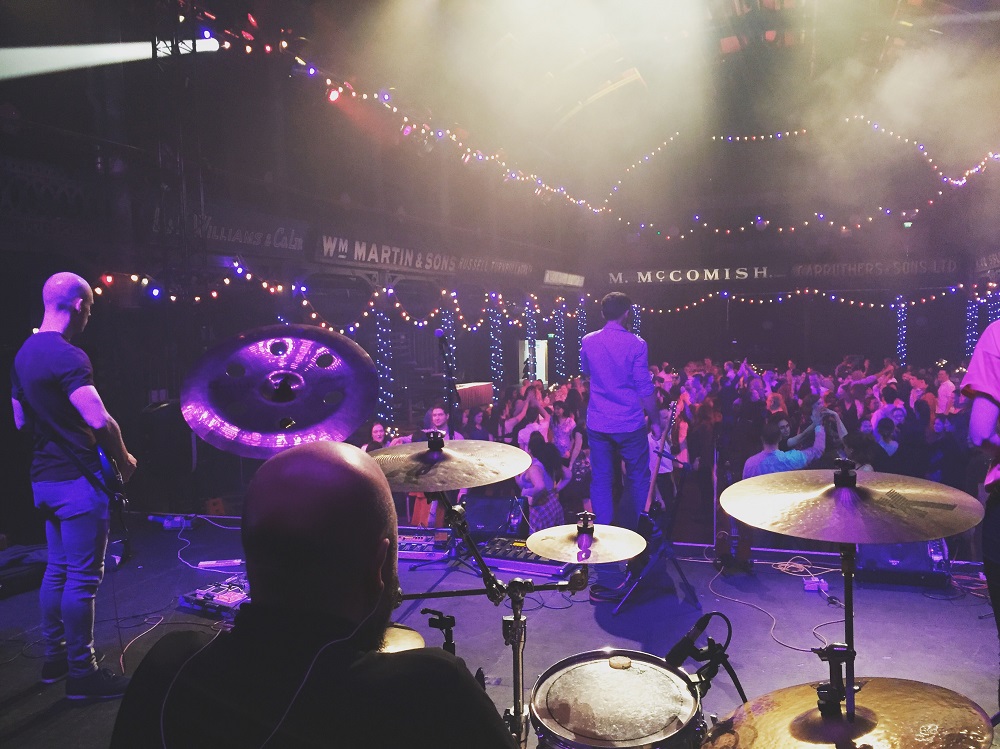 Typically, Sporran Again will include a good mix of well-known ceilidh dances and some newer favourites. You'll be expertly guided through them all by their frontman and highly experienced dance caller, Johnny Bell.
"Ceilidh dancing is such a great way to get folk mixing," says Johnny. "We do our best to make everyone feel at ease and eager to participate, especially if it is their first time at a ceilidh.
"Couples continually tell us how much their guests enjoyed the music and how delighted they were that their English and international guests in particular were so enthusiastic about joining in.
"Attending a ceilidh is high on many people's Scottish bucket list – what better opportunity than at a wedding, when amongst family and friends."
Check out these testimonials online here to hear directly from Sporran Again's happy couples.
WORKING WITH SPORRAN AGAIN
As well as keeping you right on the night itself, Sporran Again will make the whole process running up to your wedding as stress-free and easy as possible.
"Booking a live entertainment act is something that the majority of our wedding clients have never done before, so we try to make the process as reassuring and transparent as possible for them.
"From making sure finer details are considered, to liaising directly with the venue and other service providers to make sure everyone is on the same page, it all makes for a more polished evening," explains Anne.
"We really appreciate the trust our wedding clients put in us to help plan and lead their evening's celebrations in a way that engages their guests, and leaves everyone with a truly memorable experience."
Sporran Again will chat you through the plans and share their advice before your wedding. With their experienced experts taking care of the finer details, you'll be free to concentrate on having a good time!
GET IN TOUCH WITH SPORRAN AGAIN TO FIND OUT MORE
t. 07958 067 829 | info@sporranagain.com