Step by step: how to nail your first dance as a married couple
Here's how to put the perfect spin on your first dance as a married couple – both figuratively and literally!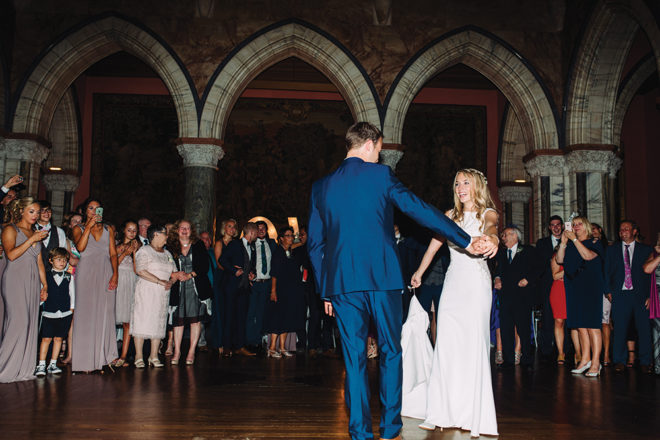 It's the beginning of your exciting new life together – so it goes without saying that you should step into it with your best foot forward, right? Here's how…
1. Get lessons
With huge wedding day details to consider such as the venue, décor and attire, it's tempting to let your first dance fall by the wayside until the moment to strut your stuff is almost upon you. Consider taking a few lessons to learn some impressive steps to lend you that much-needed boost of confidence on your big day. It doesn't have to be an elaborate routine that'd go viral, either – sometimes you just need a bit of guidance to ensure you don't step on one another's toes.
According to BidVine, the average cost of a dance lesson is between £50-£90 per class. "Generally, a couple will only need about three lessons," says Felicity McLean of Edinburgh-based dance school Learn 2 Wedding Dance. "We film the lessons, and they can use that to practise in their own time."
Even if you reckon your footwork is on a par with Anna Pavlova, it's important to remember that your first dance is a duet. Taking a few dance lessons can give you a chance to try things out and decide what works for both of you.
2. Make it personal
Weddings are tied together by the personal touches that tell a couple's story, and your first dance should be no different. Start by finding a song that gets both of your hearts singing; the routine can fit around whatever you pick. Films, books, and television shows that you both adore are a great place to start.
Newlyweds Steve and Roisin were determined not to succumb to the awkward shuffle when they planned their first dance at The Byre at Inchyra. The pair decided to recreate a scene from 1985 cult classic, Back to the Future.
"We used the song Earth Angel, which features in a prom scene. The dance was choreographed and taught to us over three lessons," explains Steve. "Our guests loved it, but it was a bit daunting."
Shelby and Tom couldn't afford lessons ahead of their wedding day, but still came up with a memorable dance.
"We did a slow dance (with some toe stepping). I was wearing a pair of Dr. Martens so it definitely hurt him more than it hurt me," says Shelby. "We danced to Escape (The Pina Colada Song) by Rupert Holmes because we served Pina Coladas at our reception."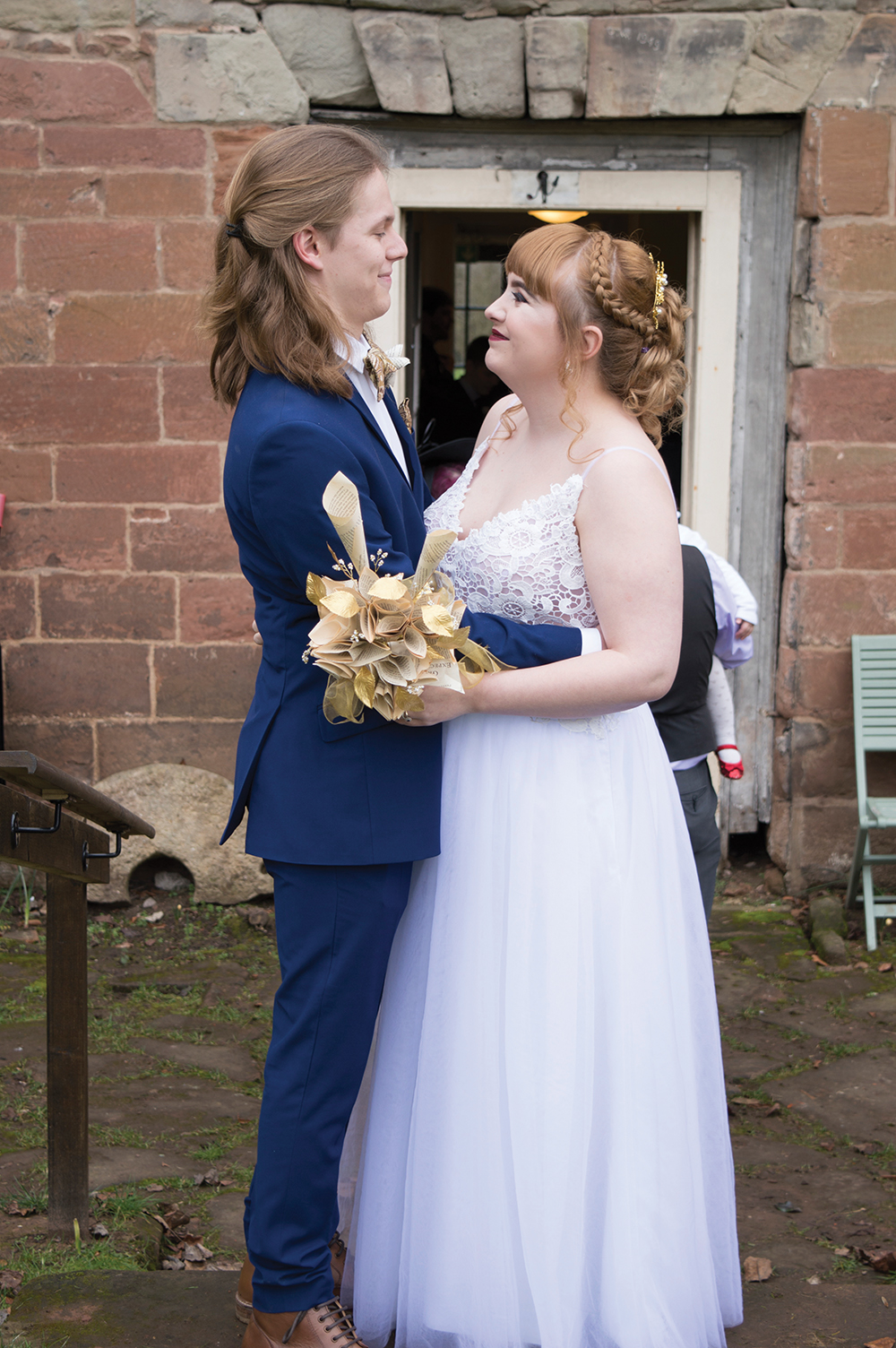 Tom and Shelby
Looking for some musical inspiration? According to Spotify, John Legend's All Of Me, Bruno Mars' Marry You, and Ed Sheeran's Thinking Out Loud top the list of couples' favourite first dance songs. The shorter the song, the bigger the impact, so bear that in mind when deliberating over what to choose. It'll help you fit more steps in quick succession, making for a more natural routine between you and your partner.
3. Be in it together
If you'd prefer to have a longer tune but don't like the idea of all eyes being on you for the full five minutes, Felicity has some advice to make it a less intimidating prospect. "After the first minute and a half of a song, it's a good idea to invite everyone up to join you," she tips. "That can make the night more interesting and engaging, and takes some of the pressure off the couple."
This is an approach that worked well for Jo and her wife Céline when they realised their dance wasn't quite going to plan.
"We hadn't really worked out how we were going to dance to the song (Golden Years by David Bowie), which wasn't helped by it playing really quietly due to some sound issues on the day," laughs Jo, who married Céline at The Kinning Park Complex in Glasgow.
"After about a minute the awkwardness became unbearable, so I shouted at everyone to join us! As embarrassing as our dancing was, I wouldn't change our choice for the world."
4. Eyes up
If you've opted for lessons, try not to get so caught up on nailing your steps that you forget everything else. Remember: guests won't be looking at your legs – all eyes will be focused on your facial expressions and how you move together.
"Concentrate on pointing your body language towards each other," suggests Felicity. "Don't worry about fancy feet that no one will be looking at!"
5. Dress for the part
Besides looking gorgeous while you pirouette and dip, your wedding day outfit is something you need to consider when practising those steps. Those moves might feel easy-peasy in leggings and a T-shirt, but things will change once you add the length and heft of a wedding dress into the equation.
If you're wearing a dress with a long train, you should try to incorporate it into the choreography, or ask your dress shop about having a hook or wrist loop added so you can hitch it up for ease of movement. And if dancing in heels leaves you looking a bit Bambi-on-ice, consider whether a move to dancefloor-friendly flats might cause your dress to trail on the ground. Y'know, this could be the perfect excuse to have a second outfit for the evening reception, whether that's a shorter dress or a playsuit. Like you needed an excuse…