Start 2020 by booking your wedding band at the Hireaband Wedding Showcase
This Scottish agency has some of the best wedding bands in the UK on their books.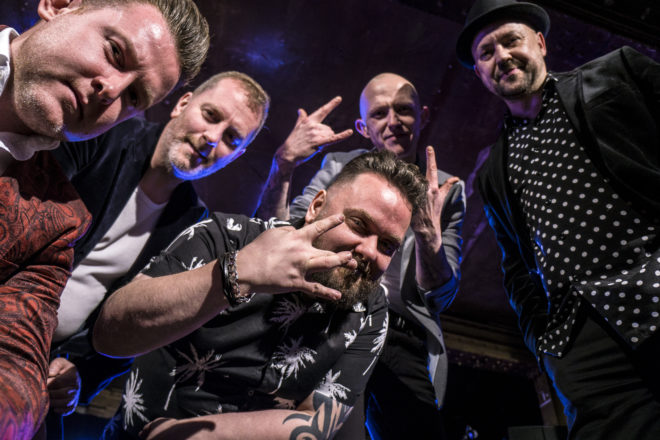 Hireaband Scotland's wedding band showcases are the biggest and best of their kind. See six amazing wedding bands play live under one roof, at the Holiday Inn East Kilbride, from 3pm 'til 5pm on Sunday 12th January 2020.
It's a rare opportunity to see wedding bands playing live, without having to crash a wedding!
The events fill up quickly, so make sure you register for your free tickets now. Seats fill up fast, so make sure you don't miss out!
BOOK YOUR HIREABAND SHOWCASE TICKETS NOW!
Find out more about the six bands that you can see performing…
COPENHAGEN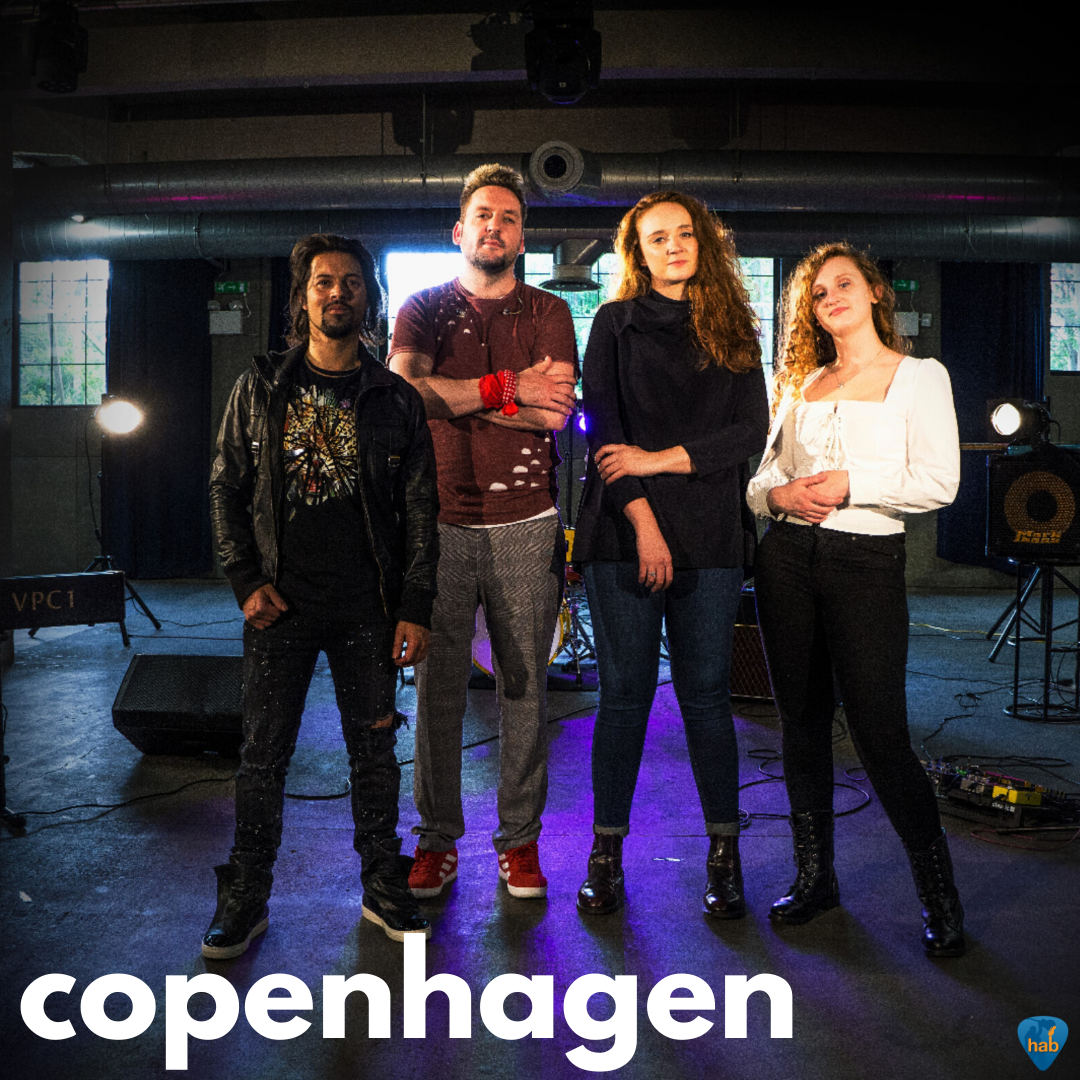 Forget everything you know about wedding bands; Copenhagen are a stupendously talented group of musicians who just so happen to play weddings.
Copenhagen features some of Scotland's top musicians who have performed with acts such as Bananarama, Altered Images, The Red Hot Chilli Pipers, JLS, Olly Murs and Brian May (yeah, the guy from Queen).
Members of the band have even performed for Barack Obama and his family at the White House; they've done it all.
Whilst Copenhagen know exactly how to fill the dance floor with every one of your guests, you'll find yourself watching in awe as these talented musicians take the stage.
The sheer vocal ability of lead singer Jessica will blow you away. She really has to be heard to be believed.
In keeping with their reputation for only representing the best bands in Scotland, Hireaband are incredibly proud to represent a band of such high quality.
Copenhagen are proof that you can have an unbelievably talented and accomplished act that will wow guests without breaking the bank.
If you really want to make a statement at your next event, Copenhagen are the band to book.
If you're a little hesitant to book a band before you've seen them perform live, then head along to the Hireaband wedding band showcase on January 12th to see Copenhagen and a host of some of the best bands in Scotland.
Check out more from Copenhagen and get an instant quote. 
STRANGE BRU
If your big day is all about having fun and not taking yourself too seriously then Strange Bru are absolutely the band for you.
These guys wrote the book on how to have fun and their electric energy gets every guest from eight to 80 up and having a great time. We think their music videos will give you a pretty good idea of what the 'Bru-Boys' get up to.
Strange Bru offer a brilliant ceilidh set, what they call 'ceilidh capers' as they love to interact with the guests whilst calling and demonstrating the steps.
The sight of Gregor and John skipping their way through a 'Military Two Step' is hilarious…but surprisingly helpful!
Whilst Strange Bru know how to party they're also excellent musicians in their own right.
They know exactly which songs to play and when, filling the dancefloor at every event. On top of this, the band always receive excellent reviews commending them for their top-notch customer service.
They were finalists for a VOWs this year!
Strange Bru have performed at hundreds of weddings over the years and are complete pros, they know exactly what to do to ensure your reception runs smooth as silk.
If you love the sound of these guys but want to see them live before you book anything in place, then make sure you come along to our 102nd wedding band showcase on Sunday 12th of January.
Check out more from Strange Bru and get an instant quote. 
THE STEREOBEATS
Omg do these guys know how to party?! With outstanding vocals and stunning live sax, The StereoBeats take everything you know about wedding bands up a gear.
Emma's vocals master every pop anthem and party hit they cover; whilst keyboard player, David, can switch to fiddle or accordion for an authentic ceilidh set and Marshali on sax brings the house down with her outstanding 90's Ibiza-style party set!
The StereoBeats are practically three bands in one!
Both The StereoBeats and Marshali were nominated for VOWs Awards this year for their outstanding approach to customer service.
Beyond being an excellent and talented bunch they are also some of the most genuinely kind and friendly people you'll meet. They're a pleasure to work with and will ensure that your evening reception goes off without a hitch.
If this all sounds too good to be true, then come along to the wedding band showcase on Sunday 12th of January to see this amazing band for yourself!
Check out more from The StereoBeats and get an instant quote.
WIRELESS
Wireless are truly the cream of the crop when it comes to Scottish wedding bands.
They have years of experience entertaining thousands of guests across the country and know just how to make every performance special for each couple.
On top of this, Wireless offer a level of fun and interaction that other bands can't equal.
In fact, their very name is a hint at one of their unique selling points; the three front men in the band use wireless radio equipment which means they're not tied to the stage or performance area.
It's not unusual at a Wireless gig to find one or all of the members of the band dancing next to while still playing their instruments.
Wireless are 100% reliable and have never missed a gig.
They are professional musicians with the best equipment money can buy, they even have their own sound engineer who makes sure that you'll get concert quality sound no matter the demands or restrictions of your venue!
Check out more from Wireless and get an instant quote.
ALAN RYDEN
While entertaining your wedding guests in the evening is expected, it's a nice touch to add some music for those parts of the day when you're busy being photographed or even during dinner.
To us, there's no better way to do this than by hiring someone like the fabulous Alan Ryden, a talented piano vocalist based in Dumbarton.
Alan has performed both as a solo act and in bands for the last 15 years. In fact he is currently very much in demand with his Billy Joel and Elton John shows as well as a huge number of wedding bookings.
As Elton, Alan recently entertained nearly 700 wedding professionals as the prestigious VOWS Awards in Glasgow and has been the buzz in the industry ever since.
If you'd like a chance to see and hear Alan in action, he'll be performing at the Scottish Wedding Band Showcase run by industry giants Hireaband on the 12th of January at The Holiday Inn, East Kilbride.
Check out more from Alan Ryden and get an instant quote.
CARLYLE
We were first made aware of this stunning band by their agent, Del Cotton from Industry favourites Hireaband Ltd.
Del's been in the wedding entertainment industry for 34 years and in his time has seen it all, so when we heard how excited he was about signing this band to his roster we were more than a little intrigued.
However once we saw Carlyle's latest promotional material we could see straight away what was getting this industry veteran excited.
The band is fronted by Crawford Carlyle, arguably the best male vocalist in the country. When the other musicians in the band heard that Crawford was putting together a new wedding and function band, they left their existing gigs for the chance to work with him bringing a level of musicianship and experience that would easily justify Del's description of them as a covers band supergroup.
They've started to quickly fill their diary on reputation alone, so if you want something really special for your wedding entertainment, you'll need to be quick.
They'll be performing live at the Scottish Wedding Band Showcase on the afternoon of January the 12th at the Holiday Inn East Kilbride alongside 5 other fantastic bands.
Check out more from Carlyle and get an instant quote.
THE TRUELOVES
The Trueloves are one of the busiest wedding bands in the country right now, and for very good reason. They were nominated again for a prestigious VOWs Award for their high standards and approach to customer service. Although only having been together for a couple of years, The Trueloves have managed to become one of the busiest wedding bands in Scotland.
They've built a set that is guaranteed to create a phenomenal party atmosphere at the best weddings and events in Scotland. The band is constantly evolving and updating their repertoire to reflect not only current hits, but classic dance floor fillers from the last 40 years.  Of course they also offer a blistering ceilidh set of up to 30 minutes with all the dances "called" so that even complete beginners to ceilidh dancing can join in the fun.
The Trueloves have over 300 verified 5-star reviews that rave about almost every event the band have ever played.
If this sounds like exactly what you're looking for, then come along to our wedding band showcase on Sunday 12th of January to see this amazing band LIVE!