Splendid Gentlemen are not your average Scottish wedding band
Looking for a non-cheesy wedding band? This three-piece band from Glasgow might just be for you!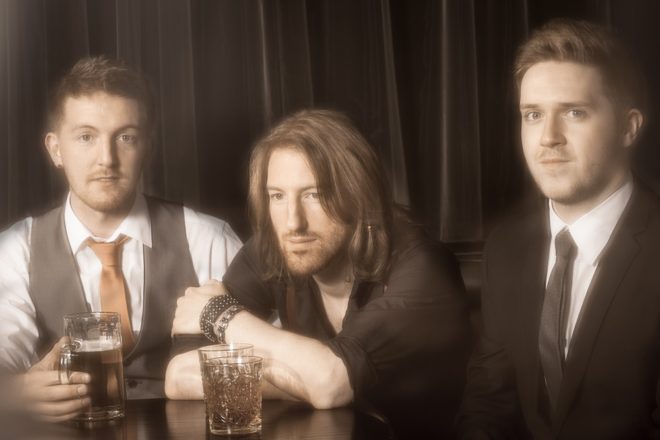 Back when they first created a band in 2010, Splendid Gentlemen had no plans to start playing at weddings.
Now, almost ten years later, they're in demand for weddings across Glasgow and Scotland.
"We had no higher ambition than playing the Scotia Bar in Glasgow when we started," explains Dee McLaren, one of the band's founding members.
"We were a really popular pub band for a while, then people started asking us to do weddings. We moved in to weddings but I think we kept the pub band ethos, which is why we've always seen ourselves as different to a cheesy wedding band.
"We've always seen ourselves as 'a band that plays weddings' rather than a wedding band."
But although weddings were never part of the master plan, playing during couples' big days is now something of an honour for Splendid Gentlemen.
"It's nice to be a part of something that has so much impact in someone's life," says Dee, when we asked him what his favourite part of playing weddings is.
"It's a big responsibility to make sure the end of the biggest day of someone's life goes off really well, so when it all comes together and the bride and groom are both over the moon at the end of it, it's pretty rewarding.
"Either that's my favourite, or constantly being offered cake at work. That's pretty decent too."
The band – consisting of original members and brothers Dee and Scott, alongside bass player of two years Michael – are based in Paisley, but travel all over the country for weddings.
Basically, if your wedding venue is within a four hour drive from Glasgow, Splendid Gentlemen will be able to happy to play for you.
SOMETHING DIFFERENT
One of the things that makes Splendid Gentlemen a popular wedding band is their unique mix of music and songs.
"We play pretty much anything and everything. We've always prided ourselves on having as big a repertoire as we can get," explains Dee.
"Rock and Pop are probably our biggest strong points, but we'll play anything from Disco to Motown to Punk. We have a fair few Alternative songs and quirky things thrown in there too.
"Even if we don't know a song, we've been known to google it on our break and at least wing it if we think we can manage it."
Watch this video for a sense of the scope of music genres you can expect from Splendid Gentlemen:
You also check them out in person at one of their regular pub gigs, particularly at one of their favourite venues, Maggie May's.
"We never liked how unnatural the wedding showcases felt so we just invite people to come along and see us in a pub atmosphere, which is much more relaxing. All our pub gigs are posted on our website and Facebook page," says Dee.
Already made up your mind? Get in touch directly with Splendid Gentlemen for a quote – although they've got a set price for weddings, some travel and accommodation fees may be added, dependent on your venue.
KEEP AN EYE OUT FOR SPLENDID GENTLEMEN'S NEXT GIG ONLINE AND ON FACEBOOK
t. 07979 490 300 | e. Dee@SplendidGentlemen.co.uk