"We had a ska band on our wedding day!"
Eilean and Greig took a risk with an unconventional style of wedding band – and it totally paid off!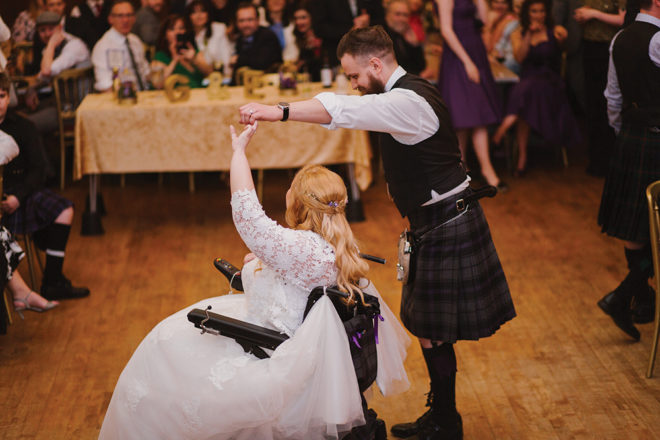 IMAGES | Laura A. Tiliman Photography
When Greig and Eilean planned their gorgeous wedding at Pollokshields Burgh Hall in Glasgow, they put lots of thought into the music that would soundtrack their day.
The pair will happily admit their wedding day was unconventional, but they kicked the day off on a traditional note with a piper ("I'm a Scottish girl through and through; even our dog was wearing a kilt," laughs Eilean). Dan from the Skye Association Pipe Band, a friend of the couple, played outside the venue for guests arriving, then again in the evening when the top table arrived to dinner to uproarious cheers.
They turned to friends for their ceremony music too, with pal Sean playing an instrumental version of Bright Eyes' First Day of My Life on guitar for the entrance of the bridal party, and another friend Teri beautifully singing I Hope You're The End of My Story by Pistol Annies.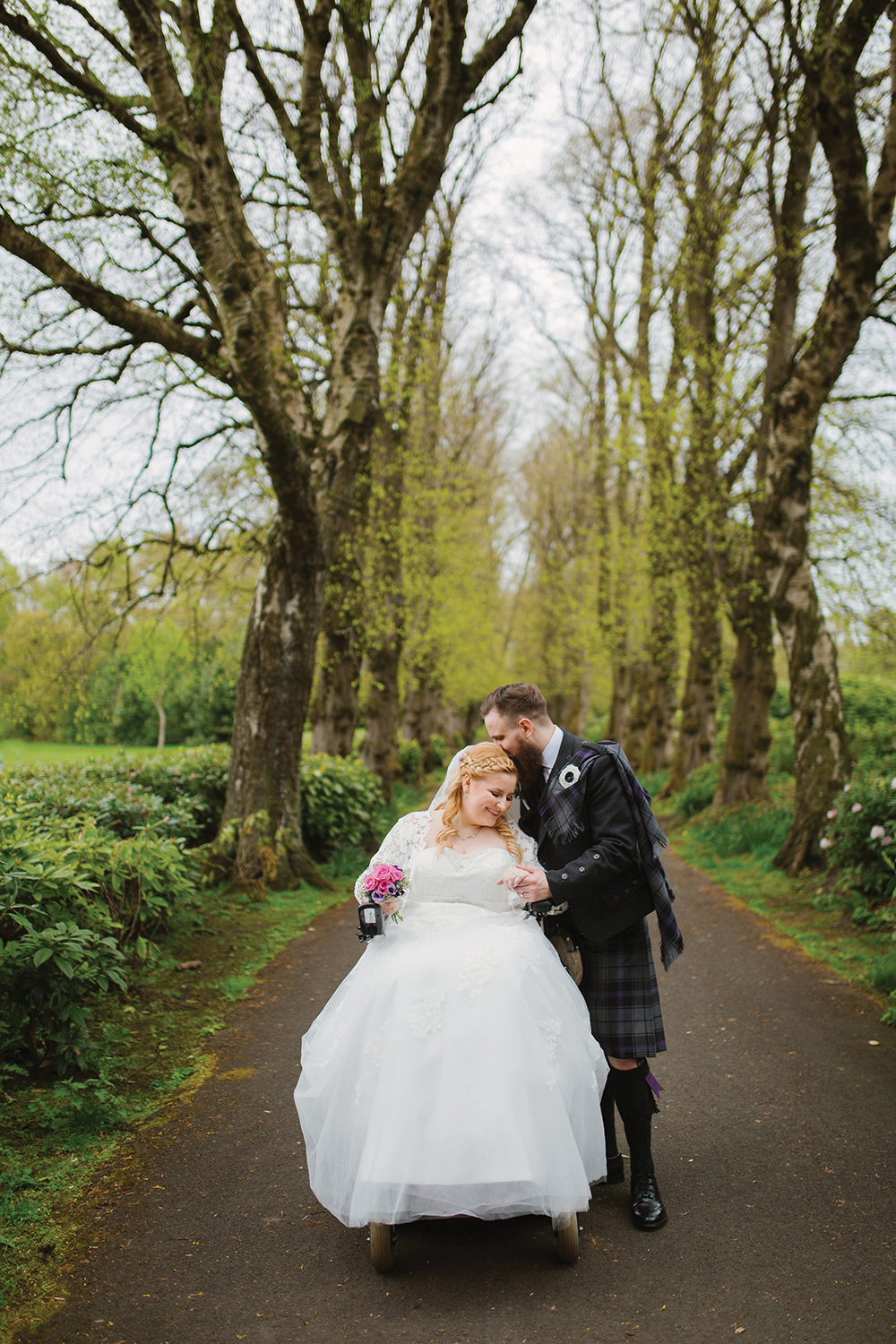 By night-time, everyone was ready for a proper good party. And rather than hire a traditional wedding band, the newlyweds had a surprise in the form of Bombskare, a nine-piece ska band!
Though Eilean had initially been a bit concerned that the music might be too upbeat for older family members – and even prepared a 'cheesy party classic' playlist just in case – she needn't have worried.
"The guests absolutely loved Bombskare. Every generation was represented on the dancefloor, all loving every minute of it," she says. "In the end, my only concern was that the floor might collapse under 120 people jumping up and down in unison!"
Eilean says that her and Greig's favourite part of the day was during the very first song Bombskare played.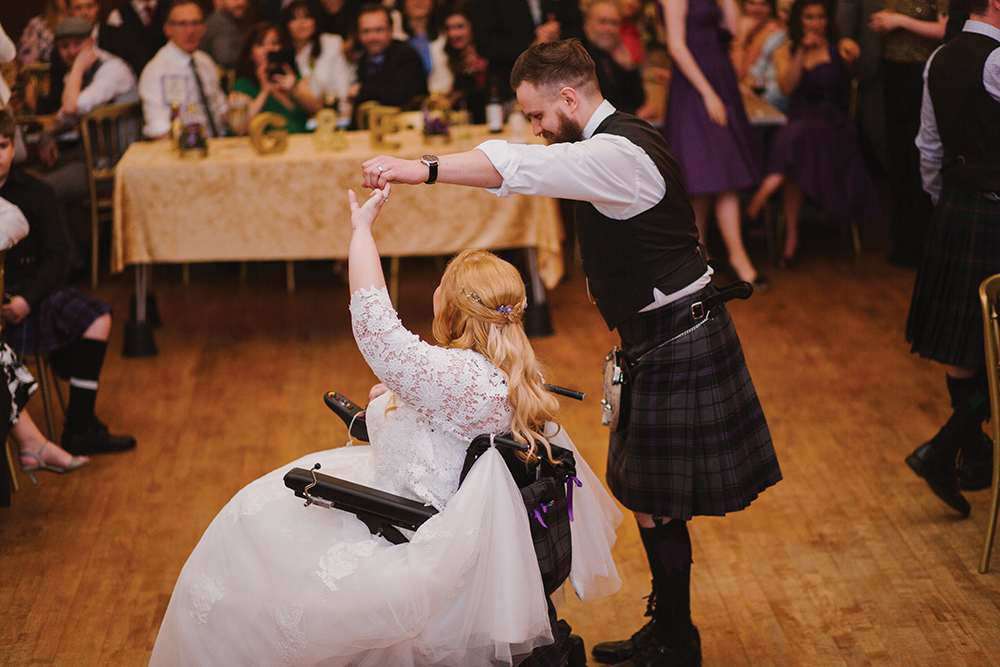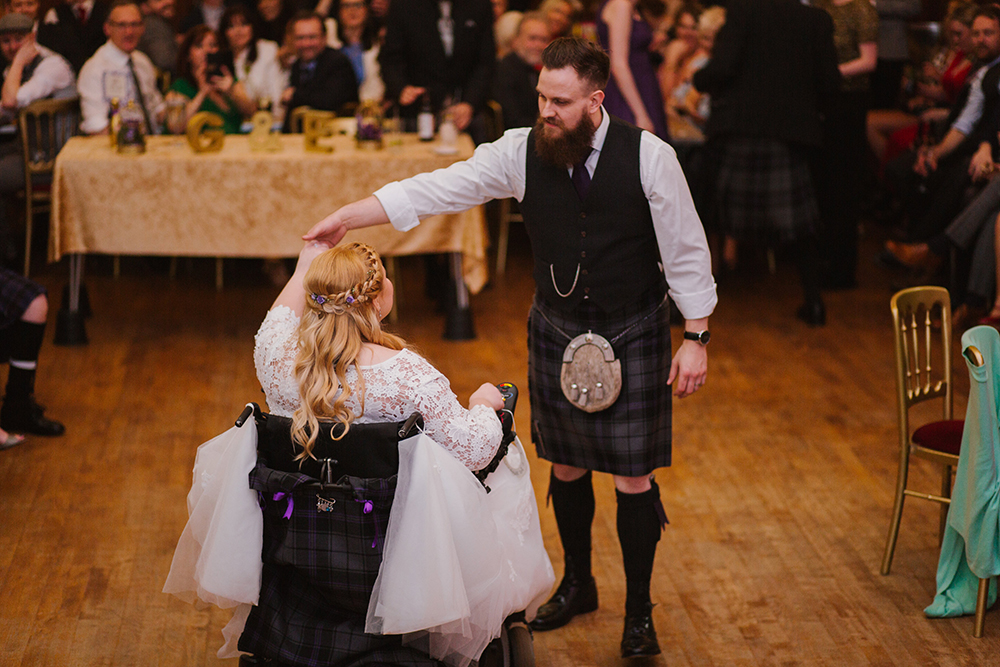 "Every single person came up to join us straight away on the dancefloor, and Greig stood behind me with his arms around me and said into my ear, 'All of these people are here for us'," she recalls.
"I watched as friends from different circles, who had never met before that day, embraced each other like old friends and danced their socks off. Every time I think about our wedding, this is the moment that still brings a tear to my eye."