Should you hire a wedding band if you've only ever seen them on video?
It's not always possible to see a variety of bands performing live, so what should you do when it comes to choosing your entertainment?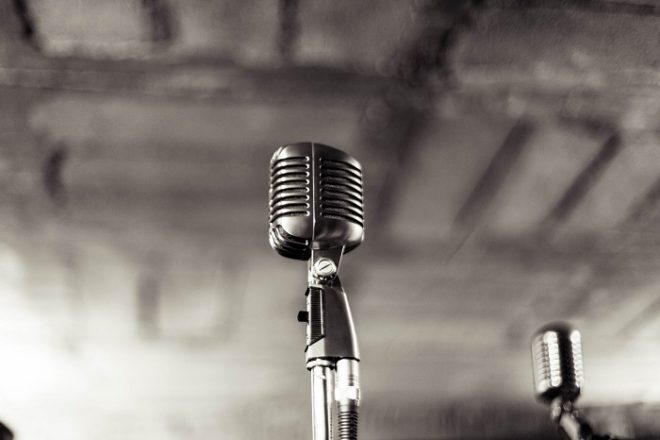 Del Cotton, managing director of Hireaband, and ex-wedding band member, gives his opinion on whether you should hire a band you've only ever seen perform on video.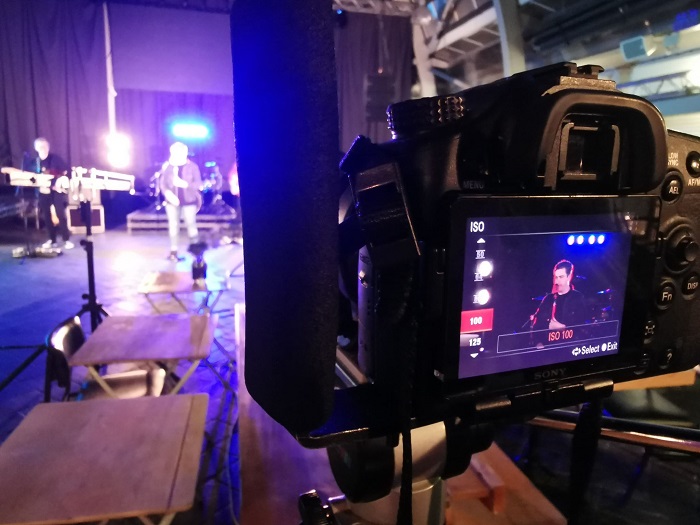 "In an ideal world you'd be able to see the wedding band that you'd like to hire for your big day at someone else's wedding, but that's not something you'll have any control over.
And, with about 800 active wedding bands in Scotland, you'd need to really like wedding cake to see them all in action!
The next best thing is to see your dream wedding band at another public gig – perhaps in a pub or club. The problem here is that the very best wedding bands are so busy playing at erm … weddings that they simply don't get the chance that often to let their hair down and play at a pub gig!
That leads to another issue. When a band that plays at a lot of weddings does get the chance to perform at a non-wedding, they tend to go a wee bit wild and play stuff you wouldn't perhaps normally expect to hear at a wedding.
Not only that, they'll relish the chance to play in jeans and a t-shirt.
You will therefore have to overlook some things that may not be very 'weddingy' when you see a band in this environment.
ATTEND A WEDDING BAND SHOWCASE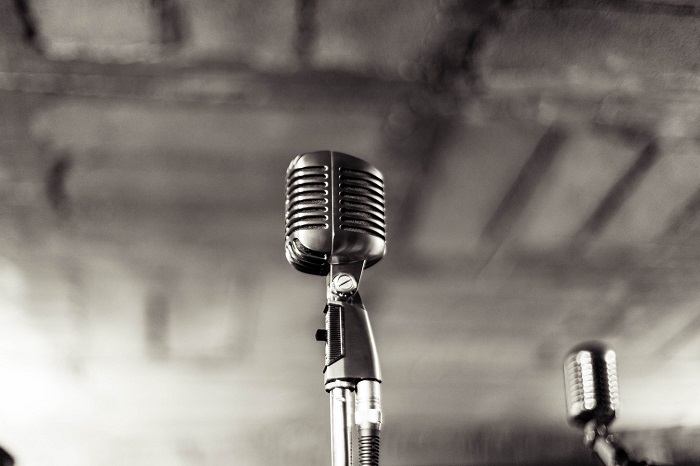 I recommend attending a wedding band showcase. This is a great opportunity to see several bands under one roof, and even book them there and then.
As Hireband is the company that pioneered wedding band showcases, we know them inside out. We do four or five every year, and we've recently completed our 100th show since we started in 1999. But there's something you need to know about showcases – there are quite a few of them, from various agencies, and it can get a bit overwhelming.
It's hard to know which ones to attend, but one thing I can promise you is that our showcases are for the creme de la creme of the Scottish wedding music industry. Getting on the Hireaband roster is the biggest hurdle most bands in Scotland face.
We're very selective, and we know what it takes to successfully pull off a rip-roaring reception celebration!
So if you're looking for the best Scottish wedding bands, Hireaband is the best place to start.
CHOOSING YOUR BAND FROM A VIDEO
Every single one of the bands on our website will have a selection of high quality videos for you to audition in the comfort of your own home.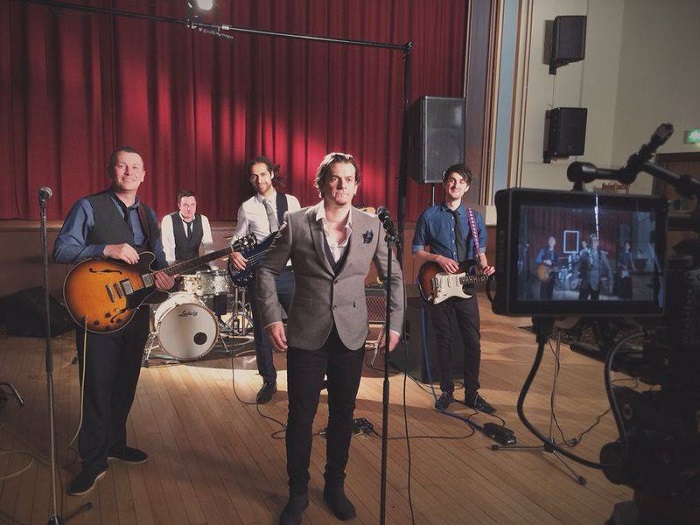 Yes, they look slick, but of course not all bands are created equal just as not all tastes are the same, so here are some top tips on how to tell if a band is the right one for you from their video…
Does the band look like fun? A wedding is a party so you want a lively band that look as if they're enjoying themselves.
Does their appearance meet with your approval? What a band decides to wear during a photo shoot is a good indicator of how they'll turn up at your wedding.
Are they playing a wide variety of tunes? If it's all ballads or from the same era or genre, that shows a lack of range and imagination. Wedding audiences are very varied so a band needs to keep as many people as possible happy over the course of an evening.  Videos should reflect this.
Is there enough video for you to get a proper feel for the band?
Does the video show off their personality? If you get the feeling that you'd like to be in that particular band, that's the best indicator possible.
Do they look comfortable performing on film? A certain self-confidence is essential in any wedding band.
One great feature on the Hireaband website is that you can add bands to a shortlist of favourites. You can then go over the shortlist after watching again, and decide which bands to drop. Once you've got your final list, you can fill in the online form to find out instantly if they're available, and a quote for each of them.
HERE TO HELP 
Now that you have your shortlist, simply get in touch with us at Hireaband and we'll tell you when the next opportunity to see your potential band live in action is.
They might even be scheduled to appear at a big showcase but, if not, some bands will be more than happy to invite you along to hear them rehearse; a great chance to get to know the band on a personal level.
So sit back, turn up the volume and watch some of our latest videos.  Here's a wee taster of what's new at the time of writing…
We've always got new videos in the pipeline so keep an eye on our Facebook page for new releases – you'll see them there first.
If the whole process of finding a band is overwhelming, just contact us for a free no obligation chat.
We'll be able to come up with a shortlist of options in no time along with our inside tips and information that we simply don't publish online.
You'll get our senior wedding entertainment expert, Gaye on 0141 413 4060 or Gaye@hireaband.co.uk.