These are the most popular first dance songs
The top 10 first dance songs for couples in the UK have been revealed. Is yours on the list?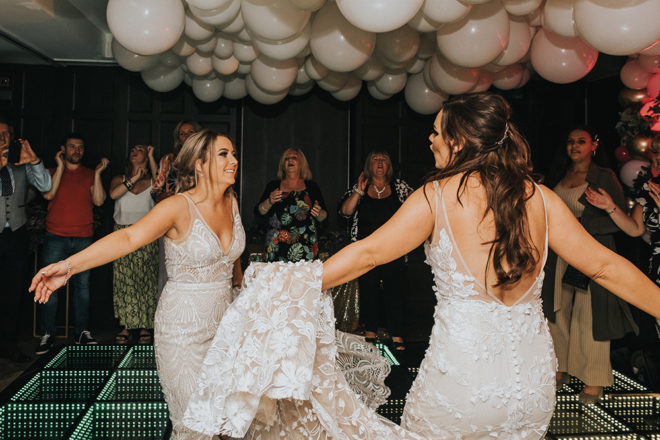 IMAGE | Dave Fallon Photography
Music taste is incredibly personal and, if you ask me, your first dance song should be one that reflects you and your partner's personalities or holds special meaning for you both.
But if you've never had A Song (because not every couple is starring in their own personal rom-com – who knew?), your music tastes are radically different or you simply cannot dance to the anthem you both always end up belting out while drunk (Tribute by Tenacious D: not waltz-appropriate) then perhaps you're on the hunt for inspiration for a suitable first dance song.
Coming to the rescue with a selection of the nation's most-loved first dance soundtracks are events specialists Chillisauce, who polled over 5,000 recently married UK respondents to determine the biggest wedding trends of 2019.
Their list reveals the most popular first dance songs at British weddings, many of which are perfect for a romantic slow dance with your beloved.
Here are the top 10 first dance songs for couples in the UK. No prizes for guessing who's number one…
10. AT LAST – ETTA JAMES
9. MAKE YOU FEEL MY LOVE – ADELE
8. MARRY YOU – BRUNO MARS
7. CHASING CARS – SNOW PATROL
6. SHALLOW – LADY GAGA & BRADLEY COOPER
5. YOUR SONG – ELTON JOHN
4. THINKING OUT LOUD – ED SHEERAN
3. ALL OF YOU – JOHN LEGEND
2. REWRITE THE STARS – ZAC EFRON & ZENDAYA
1. PERFECT – ED SHEERAN
NOTHING YOU FANCY ON THIS LIST? CHECK OUT SPOTIFY'S TOP 50 FIRST DANCE SONGS.