Make your first dance truly magical with GeO Gospel Choir
The talented choir's just launched an exciting new wedding package!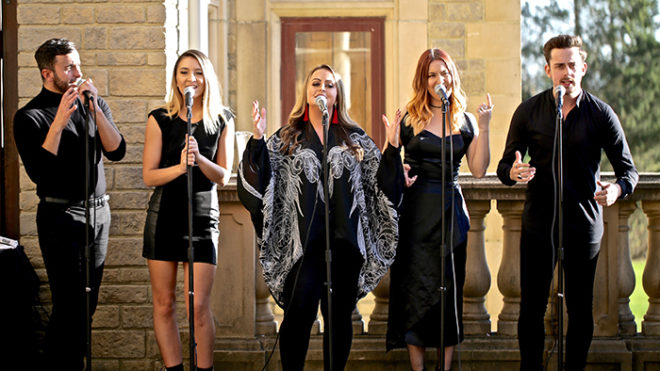 Your wedding will be full of special wee moments, but one of the highlights has to be the first dance!
It's not without its stresses, though, whether it's struggling to pick the right song or worrying about having your dad dancing so fully on display to everyone.
Luckily, GeO Gospel Choir is here to help make your first dance truly spectacular.
THE FIRST DANCE PACKAGE
The choir, run by siblings Gerad, Alexandra and Paul McArthur, was formed in 2018. They definitely know their stuff when it comes to wedding music; they're pros at transforming songs for maximum emotional impact.
GeO Gospel Choir offer varying different packages and set lengths, so that they can join your day at the point that suits you most. Recently, they've noticed a big rise in requests about first dance songs, so they've decided to create a package dedicated to this crucial moment.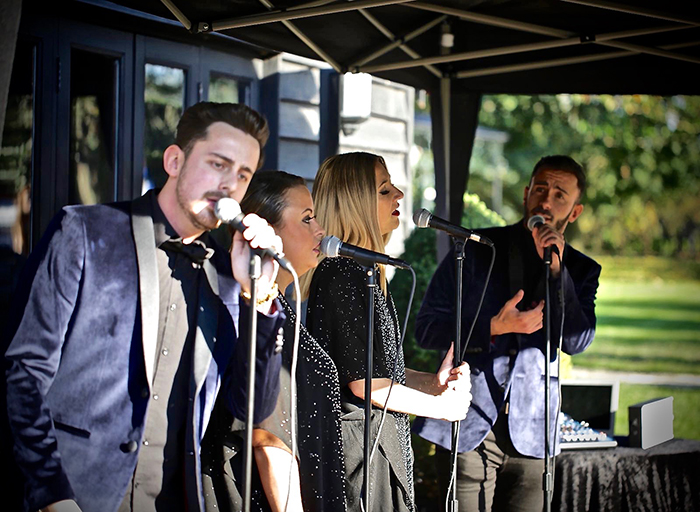 First two images by: Rosalind Alcazar Photography 
It includes a half hour set in which the choir will play for your first dance, a father-daughter dance, and a couple of extra songs to really get the party going.
Whether you want a full gospel arrangement (it'll really create a wow factor) or something more subtle (like a gospel version of your favourite tune), GeO Gospel Choir will work with you to create something bespoke and personal.
Since hiring wedding bands and organising wedding music can prove expensive, this new package means you can bring GeO Gospel Choir in to wow your guests at a pivotal moment. It'll give your wedding a boost right as all the evening guests join the party, and it's budget-friendly.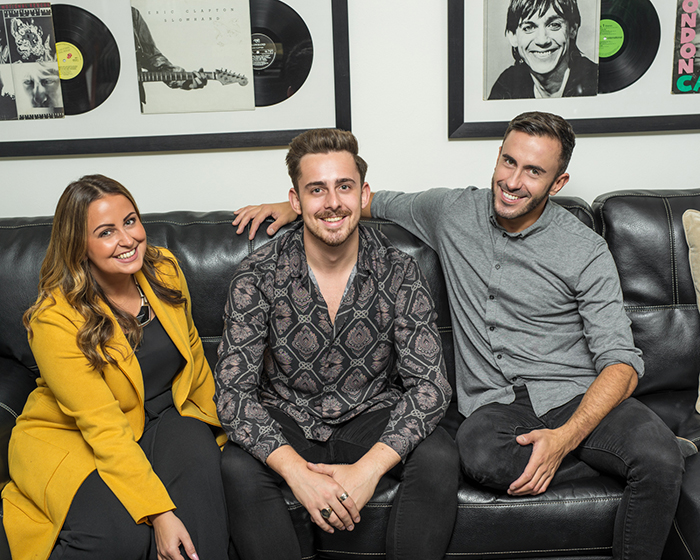 Image by: Eindp Scotland
EXPERT HELP AND ADVICE
Having GeO Gospel Choir perform the soundtrack to your first dance also means you'll get to pick their brains when it comes to choosing the perfect song – a decision that doesn't always come easy!
Here, the McArthur siblings (the founding members of the choir) share their fave first dance songs:
Gerad's pick: "Can't Help Falling In Love With You", Elvis Presley
Video by Rosalind Alcazar Photography 
"We wanted to keep this arrangement simple with it being such an iconic song, so we changed it up by starting with a gospel accapella."
Paul's pick: "A Million Dreams", The Greatest Showman
"It's only fair that we put our gospel spin on one of the most epic musical films of all time. What could be more fitting for a fairlytale wedding than a gospel choir performing your first dance."
Alexandra's pick: "Perfect", Ed Sheeran
"We love taking current chart songs and adding a bit of gospel magic to them. This is 'perfect' for the millennial bride and groom who are hot on today's top 40 chart hits."
about their wedding packages