A guide to choosing live music for your wedding
Have you thought about having a harpist at your ceremony, or a DJ at your reception? Don't forget the piper! We run down a list of your live music options...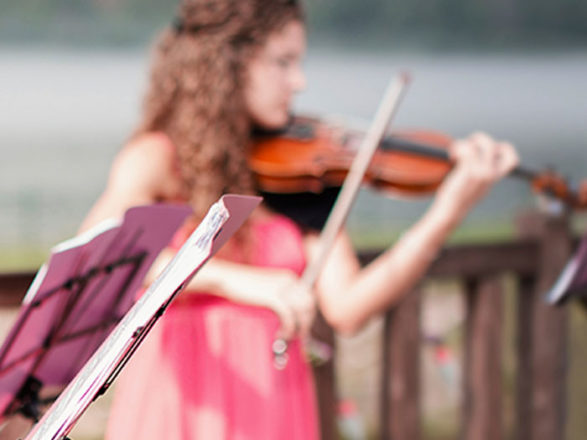 When it comes to selecting the perfect music for your big day the options can seem endless. Do you want a pianist or a string quartet? Do you go with a tried and tested classic or something up-to-date?
With so much choice the process of fine-tuning the soundtrack to your special day can get a little overwhelming.  Here's our guide to choosing the right live wedding music for you.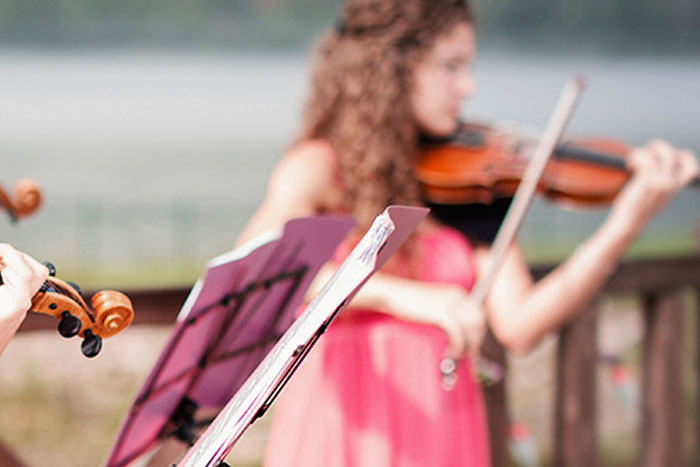 STRING QUARTET
String quartets are a popular option for daytime music and they can tailor their package to each couple's tastes and wishes.
Cellist Alan Barr of Capella String Quartet says: "We tend to do from guests arriving at the church or hotel venue, up and down the aisle, during the drinks reception and quite often through dinner. A year ago there was a trend for people only wanting modern music but nowadays people like the traditional sound of the quartet."
You're not limited to classical music, however. Many quartets will play a diverse range of genres.
Annemarie McGahon of Cairn String Quartet advises: "It's very much led by the couple themselves; we can set whatever mood you want."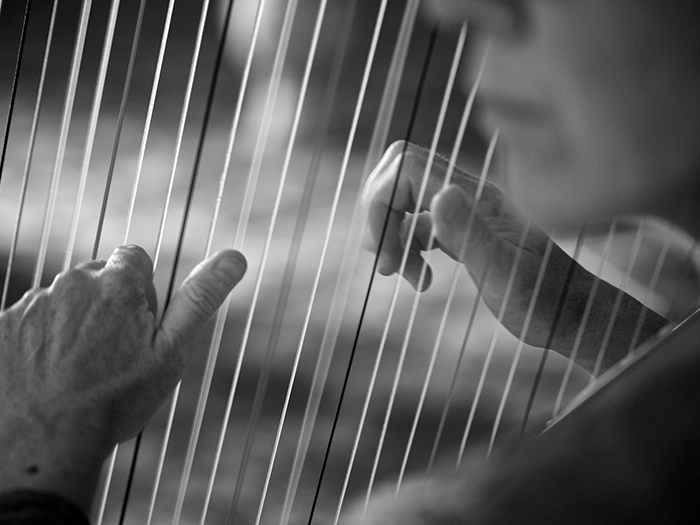 HARPIST
A harpist is guaranteed to set a relaxed, romantic tone for the day. "The harp's nice for a smaller, more intimate wedding in a hotel or castle," says Janet Annand, who plays everything from the bridal marches to The Gift of a Thistle as well as favourite popular tunes like A Thousand Years.
Most couples choose to have their harpist during their ceremony and up until the wedding breakfast.
Harpist Hannah Haynes advises: "The most usual thing is for me to be booked for a two-hour session, so I play for the guests as they arrive, for the bride's arrival, during the signing of the register and for the exit of the bridal party." You can usually expect your harpists to stay on to entertain guests while you are off having your photographs taken.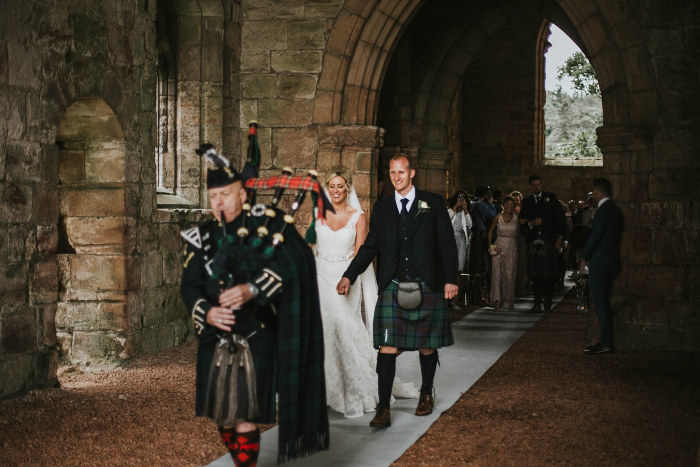 PIPER
Every traditional Scottish wedding needs a piper! Pipers don't only provide the soundtrack but offer a great spectacle, especially if you have friends from overseas.
Highland Piper John Mackintosh can propose a toast to the bride and groom in Gaelic and let them cut the cake with his ceremonial sword.
For Stewart Hamilton of Piping Preference it's all about tailoring his services to each couple's wishes.
"This year I have piped a bride and groom along the beach from Luss Church to Lodge on the Loch after the ceremony and piped a bride in to Waltzing Matilda." If you're getting married outdoors why not get your piper to play during the signing of the register – a popular choice according to George Taylor of Arkleston Piping.
DJ
Gone are the days of the wedding DJ showing up with a box of tunes and a couple of disco lights. Nowadays you can expect your DJ to provide mood lighting, help you select your perfect first dance song and even provide Master of Ceremony duties.
DJ Stephen J Elliott says: "No two weddings should be the same. It still surprises me when people haven't chosen their first dance two weeks before the wedding. Often I'll say let's take it back to how you first met."
Fife Wedding DJ Gary Nicol likes to provide a whole mix, going through the decades from rat pack classics through to 90s party tunes like the Macarena and up-to-date hits to get everyone involved.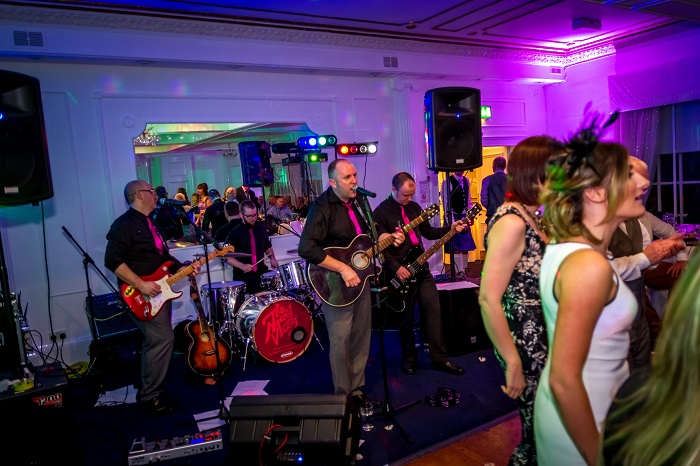 LIVE BAND
A good wedding band will always impress your guests by ensuring that there is a proper party atmosphere. They should also be able to personalise their set-list to what you want.
"We were once asked to learn Come Fly With Me by Frank Sinatra because the groom was a pilot," Kim Shepherd from Cut the Cake says. "It wasn't an easy task for a five-piece band but we enjoy a challenge and it ended up sounding rather authentic!"
However, don't go too obscure with your selections, Tommy Bell of Milestone warns. "It has to be up-tempo too but when folk are looking a bit tired you can slip in a slightly slower tune."
CEILIDH BAND
Nothing says "Scottish wedding" like a ceilidh! They are great for getting everyone from eight to eighty on the dancefloor and really get the party started, plus they're a brilliant ice-breaker if you have a mix of nationalities.
Most wedding bands play the usual selection from swing to pop but still offer the option of the ever-popular ceilidh.
"Ninety-five per cent of the weddings we do have an element of ceilidh to get people up dancing," Dave Dudgeon of Big Time says. Jamie Turnball from Rear View Music agrees.
"Everyone's into ceilidh," he says. "There are very few weddings we do without a ceilidh. The taste of the crowd might be different to the couple so we have to read the crowd."
From DJs to live bands, find your wedding music in our directory.