Different ideas for bagpipes at your Scottish wedding
Feeling patriotic? It doesn't get much more Scottish than bagpipe music at a wedding!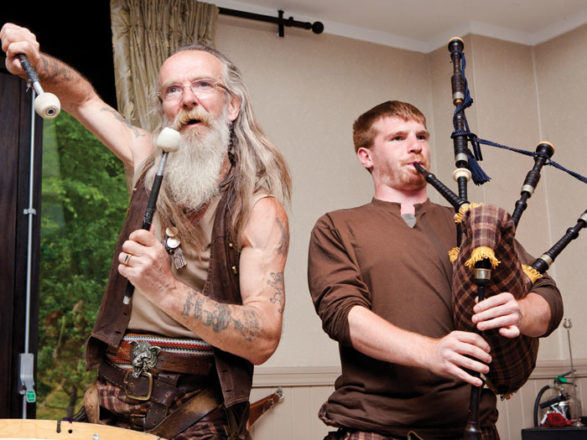 Feeling patriotic? It doesn't get much more Scottish than bagpipe music at a wedding! 
Check out our ideas for getting the most out of your bagpiper below…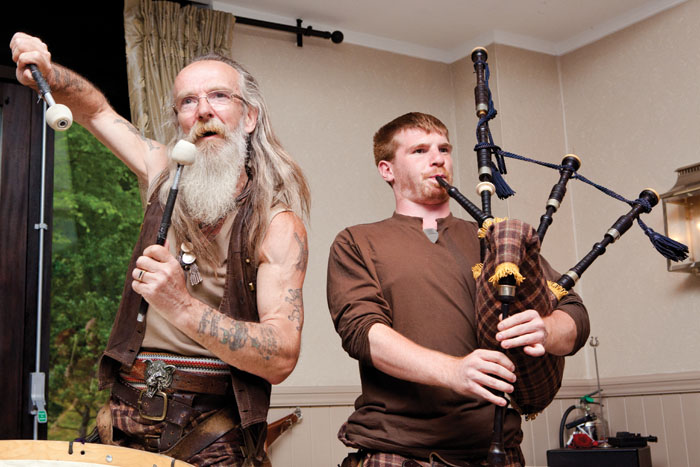 IMAGE | Archibald Photography
Couples who want a truly Scottish wedding really must have a piper. The stirring skirl of the traditional pipes will particularly impress your non-Scottish guests and set the perfect tone for castle or church weddings.
Traditional song choices can include Mairi's Wedding, The Highland Wedding and Lochanside but here are a few more piper-related ideas.
Have your piper play on the roof
No instrument can compete with the pipes when it comes to announcing your arrival.
Change up your ceremony music
An organ may be traditional but your piper can also play as you walk up the aisle.
Plan your pipes to a fireworks display
Why not organise a pipe band for a post-meal display in the evening " there's a reason why the pipes always accompany the fireworks at Hogmanay!
IMAGE | Crieff Photography
Have your piper play outdoors
If you're getting married outdoors,  why not get your piper to play during the signing of the register " a popular choice according to George Taylor of Arkleston Piping and Stewart Hamilton of Piping Preference.
As well as playing at the top table for the meal, Highland Piper John Mackintosh can propose a toast to the bride and groom in Gaelic and let them cut the cake with his ceremonial sword.
Although Highland Cathedral is the most popular music choice, Steven Dewar of Scotia Pipers says he encourages couples to choose music that is personal to them.
Speak to your piper about alternative options  – we've heard some rousing pipe renditions of Queen's We Will Rock You!
Enjoy a photo opportunity
Pipers offer a great spectacle, especially if you have friends from overseas. You can even pose for cake-cutting photos with your piper's sword for an extra touch of tradition!