How to get the party started at your wedding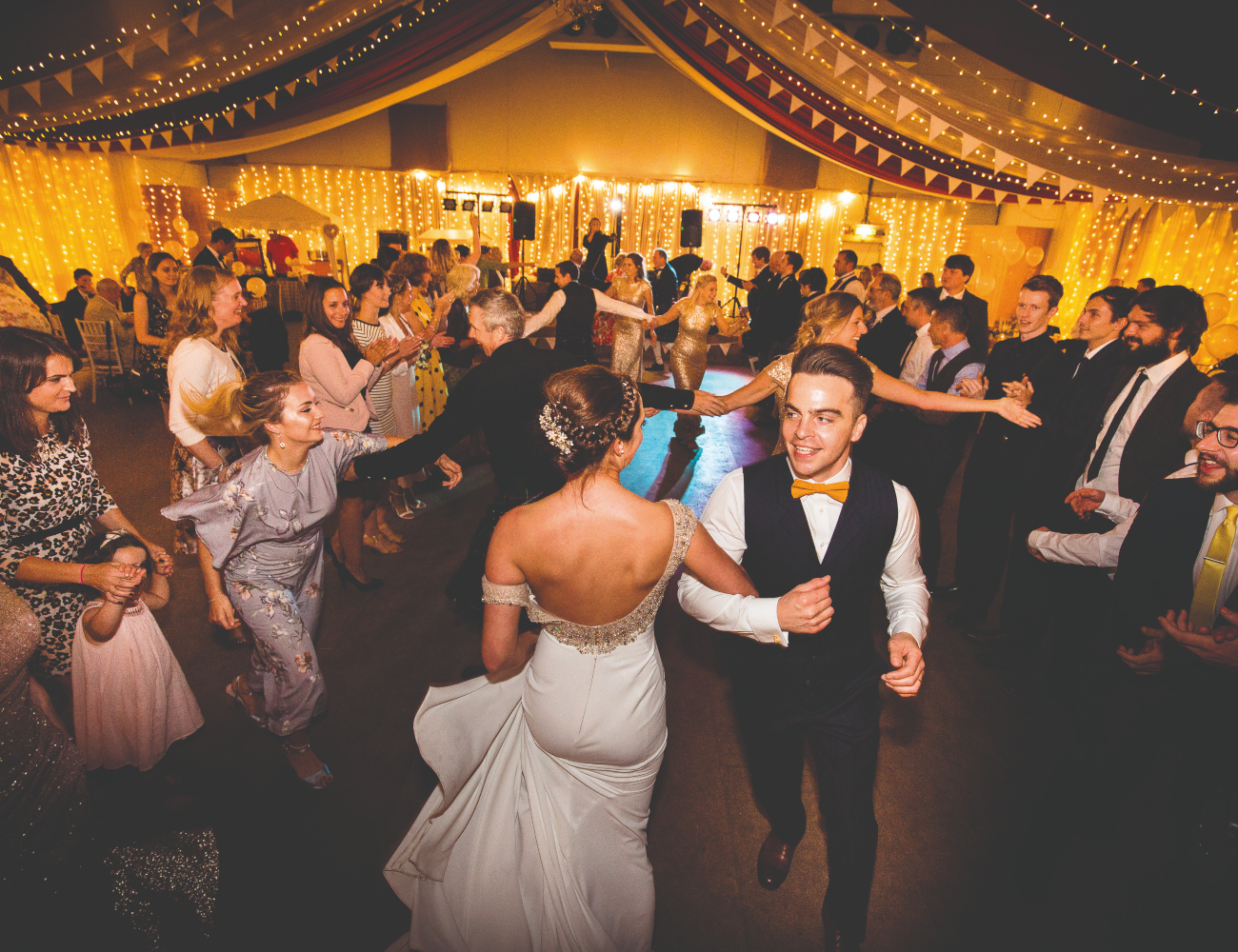 From photobooths to fireworks; shimmy your nearest and dearest off their phones and onto the dancefloor with these sure fire wedding party starters.
On the floor
Of course, entertaining your guests come evening wouldn't be complete without some (albeit questionable) moves on the dancefloor.
Ceilidh dancing always goes down well to get the party started, whilst a good DJ or band can suss out the vibe of the room and will know what to play and when.
If there are certain songs you know you want played, make sure to let your music act know well in advance and if you and your OH love a certain genre of music, like classic rock or old school RnB, some couples opt to have a slot of time dedicated to their favourites.
Websites such as hireaband.co.uk are a great place to start looking for wedding reception music acts, and keep an eye out for band showcases so you can see them in action before booking.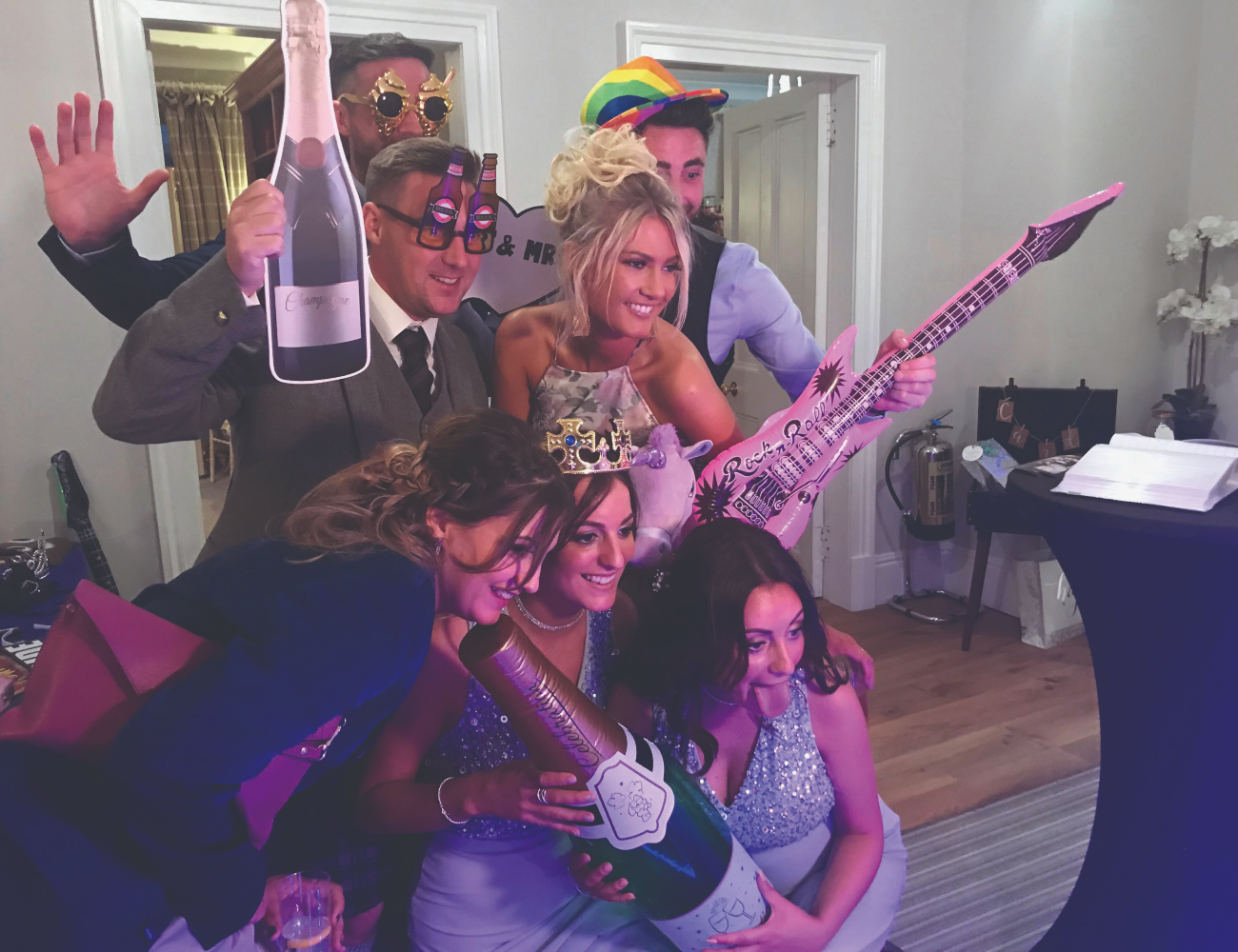 IMAGE | by Rulana Events
Mirror, mirror
We do love a photobooth at a wedding; when else are you going to get a hilarious snap of Great Aunt Sandra sporting a comedy crown whilst holding a giant inflatable champagne bottle?!
Treat your guests to a different photobooth experience with something like Rulana Event's selfie mirror, which is fully interactive and even has an option where guests have to scream loud enough to activate the camera!
Guests can sign messages in neon, add digital props and then text the photo to themselves. Plus, everyone in the photo gets a print out as a funny memento from the night.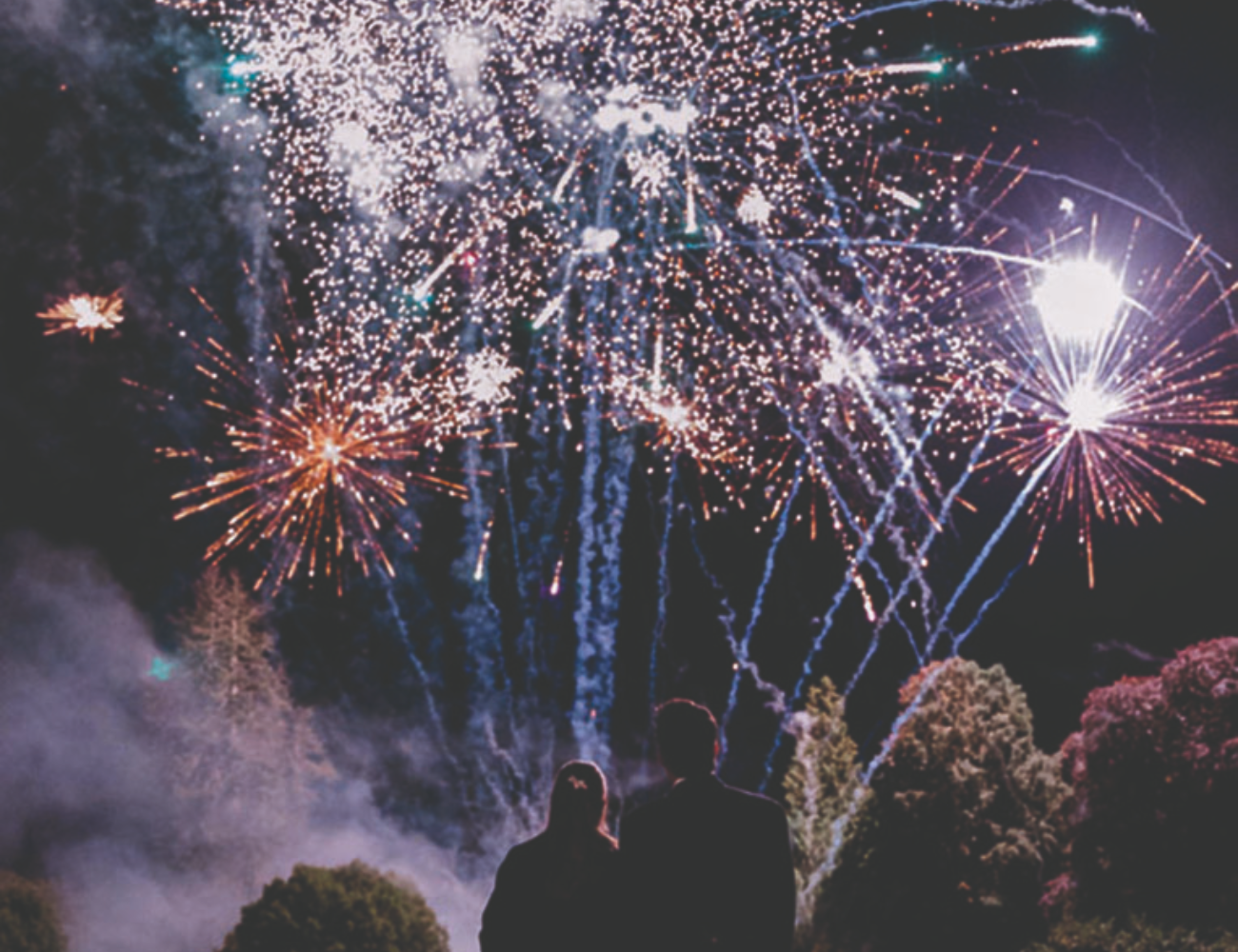 IMAGE | Chen Sands Photography
Baby, you're
a firework
Guaranteeing lots of 'ohhs' and 'ahhs' from your guests, a firework display always impresses. If an outdoor fireworks display isn't for you, you can still sparkle on the night. 21CC Group's Sparkular fountains can be used indoors and last up to 12 minutes, depending on your requirements.
It creates an amazing impact of sparkling gold or white light which adds extra drama to moments such as cutting the cake or your first dance.
An inexpensive way to include some dazzle is to give each guest a sparkler and invite them outdoors for a pretty sparkler reception – a great photo opp, too!