11 essential planning tips for your wedding music
Create some musical magic on the dancefloor with these essential music tips.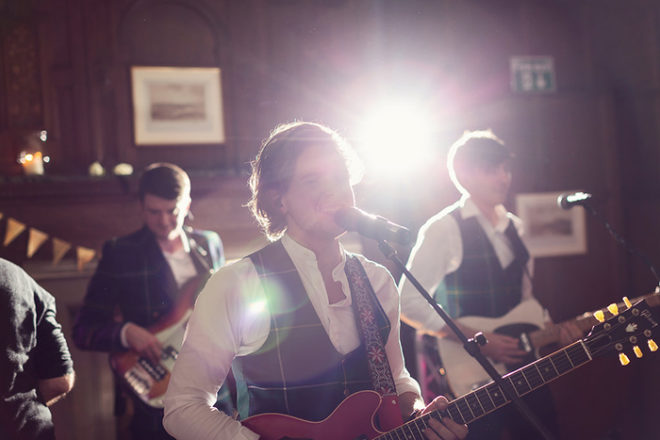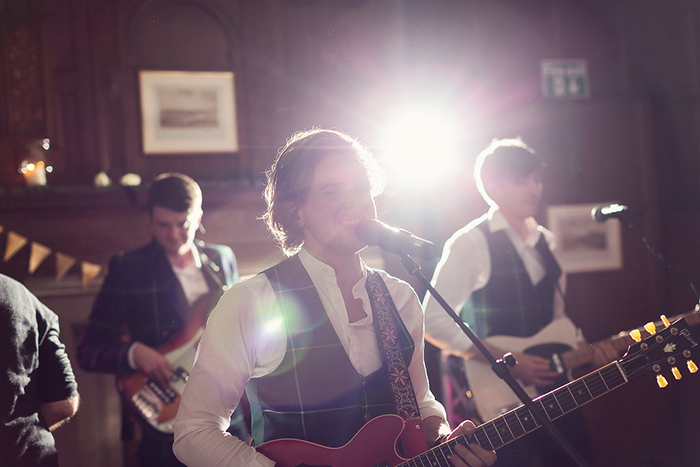 If you're looking to create some musical magic on the dancefloor, it may take some planning: here's our essential wedding music tips to get you started.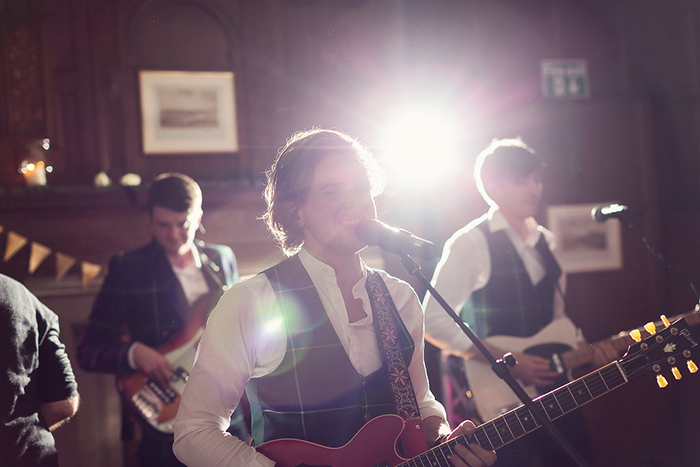 IMAGE | Craig and Eva Sanders Photography 
1. Decide how much you're prepared to spend
The old saying of you get what you pay for really applies in this instance. "Do you want a band made up of professional musicians, or a band of amateurs simply looking to make a little extra cash on the weekends?" advises Jamie from Rear View Music.
2. Check out an entertainment agency
It's an easy way to find a band that fits your budget.  Hireaband offers instant price and date check on hundreds of different wedding music acts. You can filter them by style, too.
3. Keep your reception music classy
Remember, you'll likely miss most of your music while you're having your photos taken, so now is maybe not the time to unleash your personal faves.
Harpist Katherine Harrison advises:  "The drinks reception is more for your guests. People often ask for a specific genre but there are a whole range of ages so I'll play a really good range because people like to hear something they recognise."
Similarly Capella String Quartet play a wide variety with everything from Frank Sinatra to show tunes.
4. Consider a musical balance
When it comes to deciding on the style of music you'd like, strike a balance. Choose music you are genuinely passionate about but, at the same time, remember your guests too.
Kim at Cut the Cake band advises, "Think about the ages and tastes of the majority of people you are inviting. If the entertainment won't appeal to the majority, there might not be a very positive atmosphere in the room."
5. Welcome your guests
Set the tone for the day with some carefully thought out tunes to greet your guests. It could be organ music if you're having a church wedding, a harpist or cellist, or for a truly Scottish vibe welcome your guests with a piper.
6. Take time to consider your walk down the aisle
Once the guests have taken their seats it's the bride's turn to make an entrance, so do consider the perfect track to glide down the aisle to. Pachelbel's Canon in D remains a firm favourite but modern classics like John Legend's All of Me can be just as effective.
7. Add to the occasion
Emotive music can really highlight important parts of the ceremony, such as the signing of the register. Consider a harpist as a way to have something going on that's non-intrusive. You can always include a piece of music to remember someone who couldn't be there.
8. Mix up your music choice
A string quartet can work really well during your ceremony. However, David from Capella String Quartet says it doesn't always have to sound classical. Have you heard Pharrell Williams' Happy or Gangsta's Paradise by Coolio played on the harp? Always enquire about your musical options.
9. Pick the perfect first dance song
The first time you take to the dance floor as newlyweds is super special so take time to come up with a tune that means something to you both.
Ghillie Dhu Ceilidh and Folk Band will play a folk arrangement of the couple's request so be sure to ask your band if they can learn your first dance.
10. Have a breakout hour
If you have niche musical interests, one way to ensure your wedding reflects this is to have a segment of the evening dedicated to these tunes. Or, if your venue opens into the wee hours, have a post-midnight rave with your pals!
11.  End on a high
Make sure you end on a fitting note. This could mean being in the centre of a circle of all your loved ones belting out the strains of Loch Lomond.
Kim at Cut the Cake says most couples opt to end on a traditional note, playing Auld Lang Syne nine times out of 10. But it doesn't have to end this way. Something like Chelsea Dagger by the Fratellis or Rockin' All Over The World can do the job just nicely.
From DJs to bands, find options for your wedding music in our directory.