Proposal goals! Unsuspecting bride-to-be's sister flies across the continent to surprise her
A last-minute surprise trip halfway around the world was a must-do when Christina's sister, Yolanda, was getting engaged.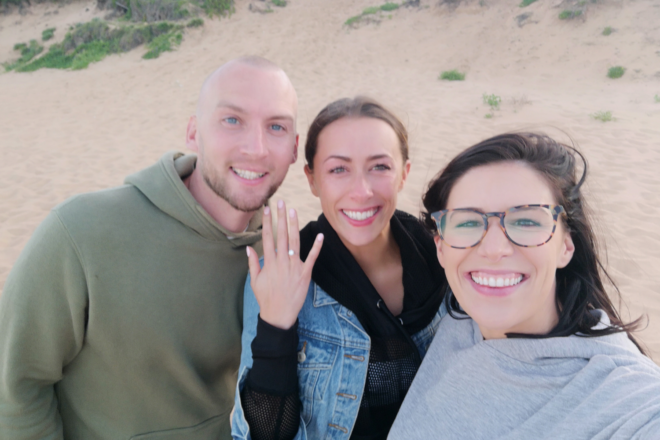 Sisters Christina and Yolanda have always had a special bond, which remains stronger than ever despite the fact that they now live on different continents.
Yolanda is in Australia with her partner John, while Christina and husband Chris stay in Scotland.
"John and Chris know how close we are and go out of their way to help us be together, whether in person or by video call," smiles Christina.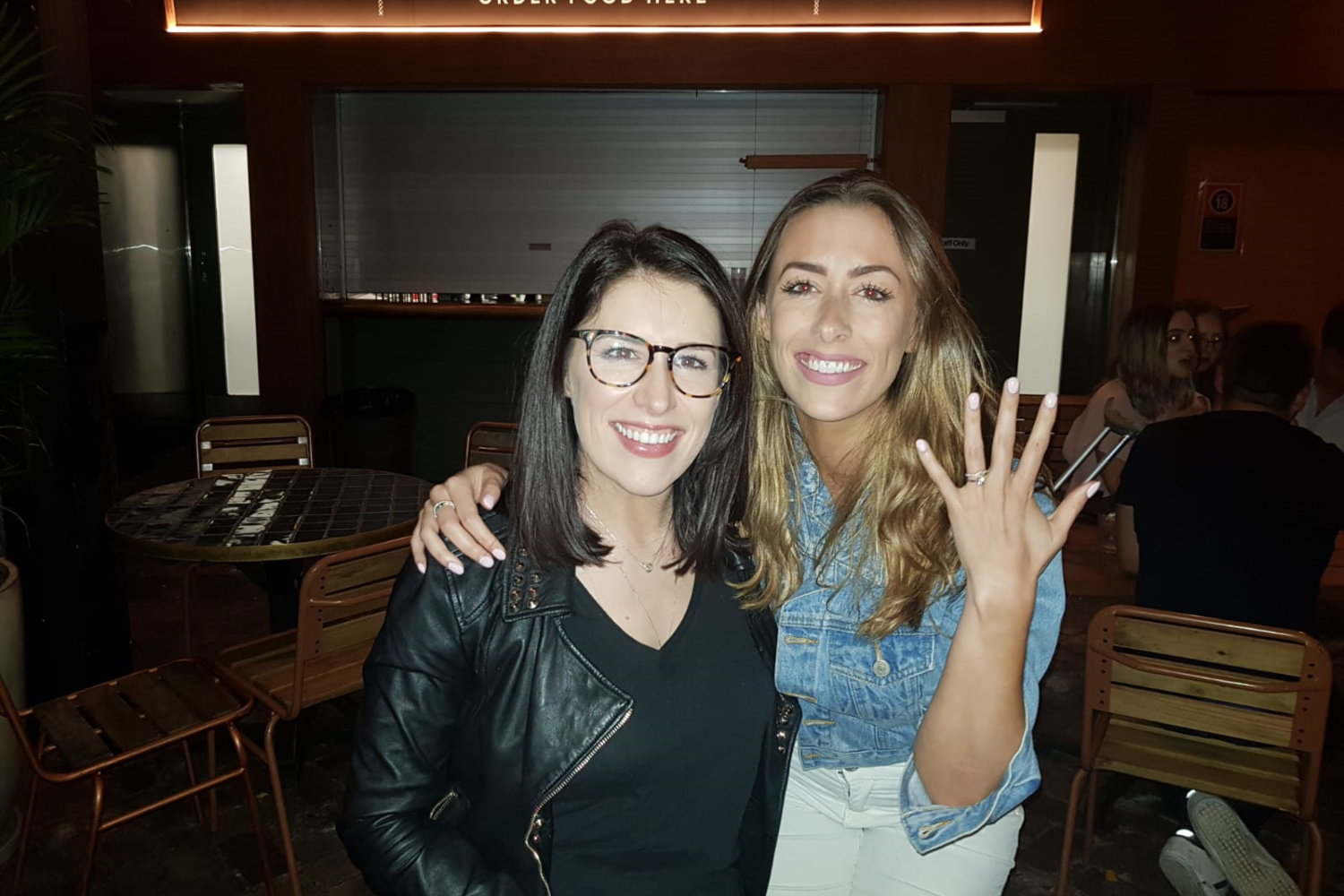 Naturally, when John decided he wanted to marry Yolanda, her sister was one of the first people he confided in.
"His original plan was to pop the question in December before they flew back home for Christmas so we could all celebrate together," says Christina.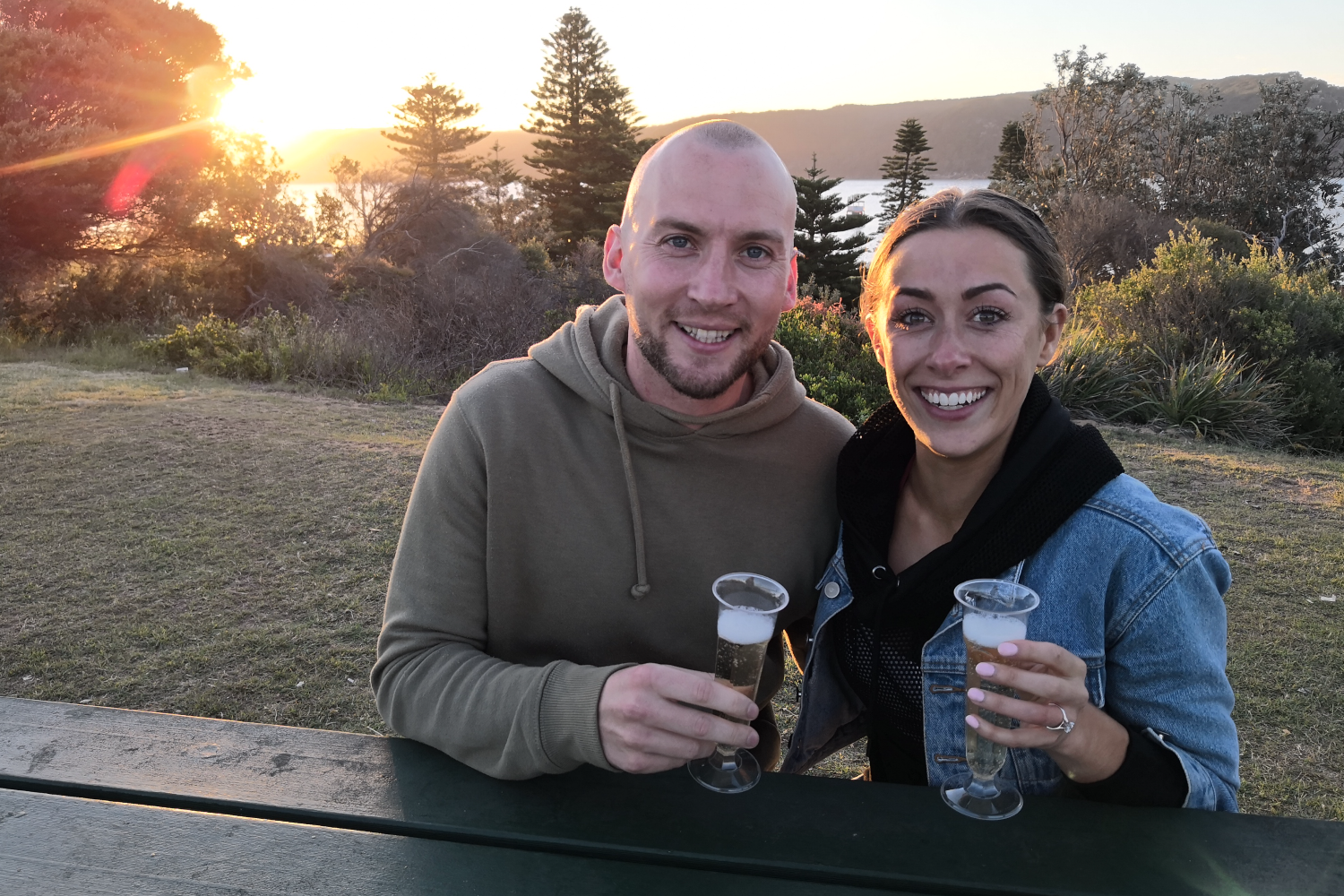 But like all of life's best-laid plans, things quickly went awry when John realised that Yolanda's work schedule was just too hectic, and he'd have to bring the proposal forward by a month.
"John phoned and said 'I need to do it next weekend and I know she would love you to be here'," recalls Christina. "I told Chris and he could see my sadness as I knew it was too short notice with the proposal planned just six days later."
Christina resigned herself to not being there for her sister's big moment – then hubby Chris came to the rescue and booked her a surprise flight to Oz. Just over 48 hours later, she arrived Down Under and made her way to Palm Beach, where the proposal was planned to take place at sunset.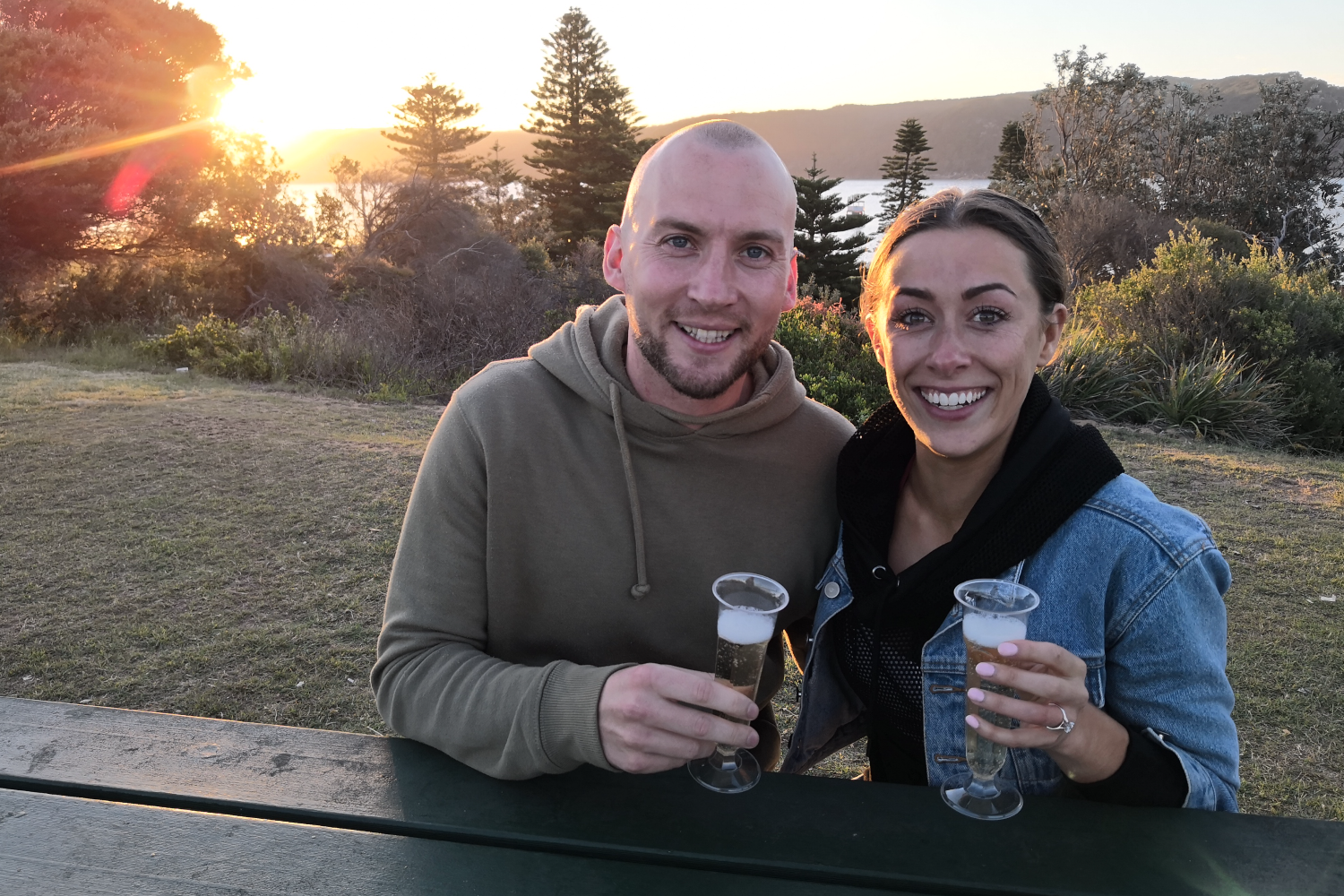 "Yolanda loves sunsets, but there are two sides to this beach and it turned out we were on the side that had no sunset," laughs Christina, who hid behind tall grass on the beach watching her soon-to-be brother-in-law get down on bended knee.
"Yolanda jumped back in disbelief before she eventually said yes. It was so special to watch."
Of course, that wasn't the only surprise in store for Yolanda, who video-called Christina not knowing that she was already on the very same beach.
"Yolanda was in tears and said 'I wish you were here!'"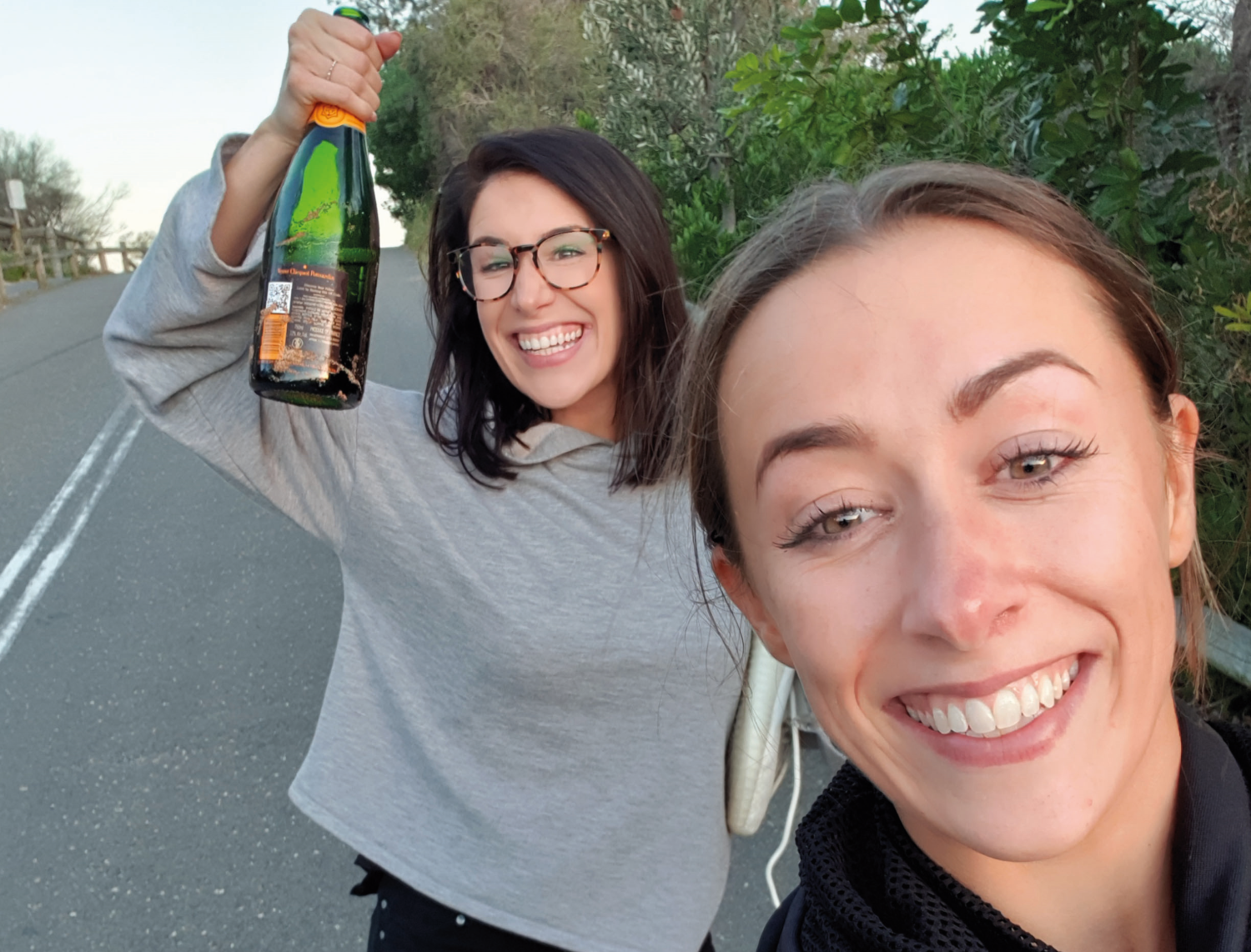 At that moment, Christina ran towards her unsuspecting sister.
"When I eventually reached her, champagne bottle in hand, we gave each other the biggest hug – it was one of the best moments ever," says Christina.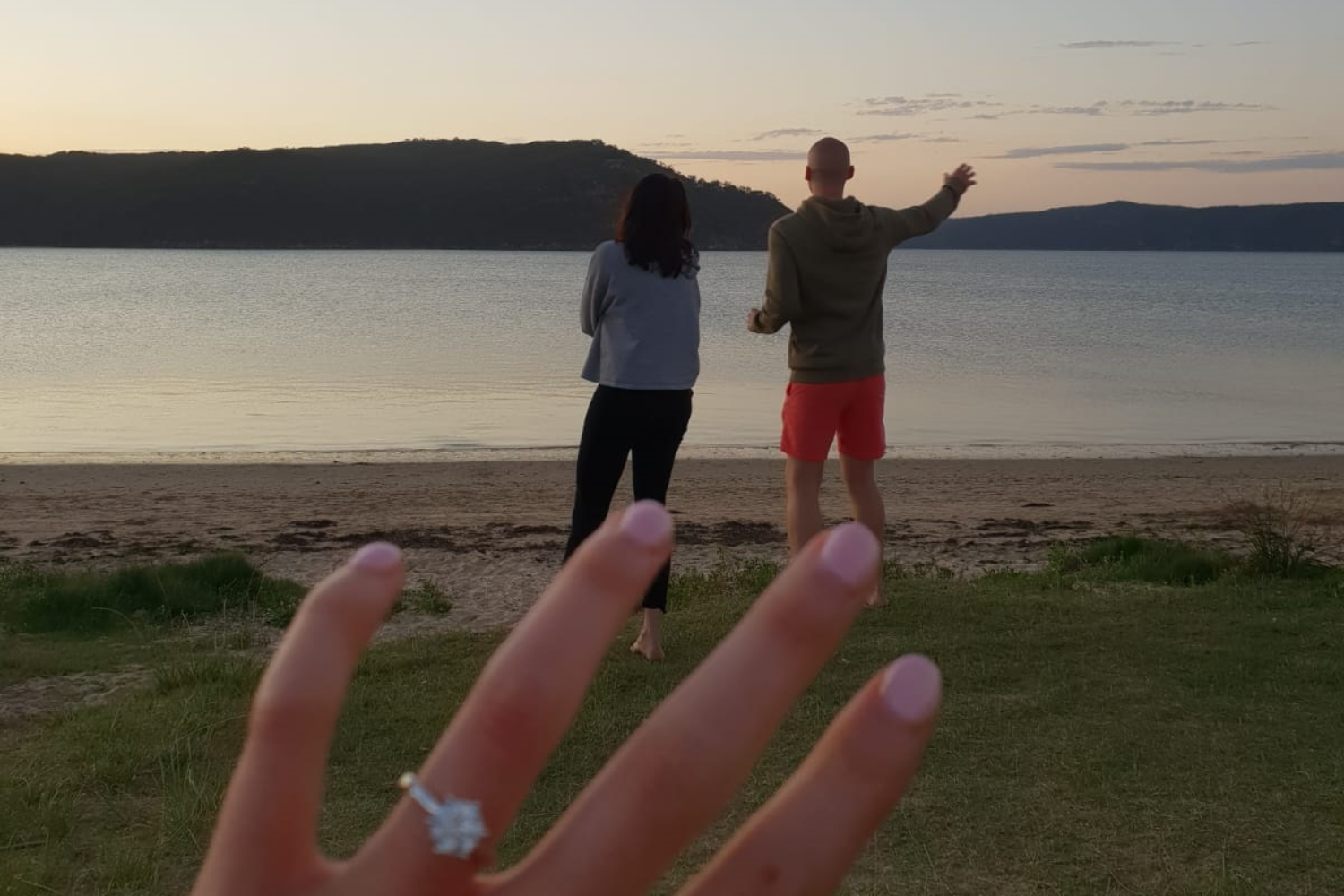 Yolanda is still speechless over how special her proposal surprise was.
"The fact that John, Chris and Christina all did something this important for me, I can't really put into words how that feels," smiles the bride-to-be.
Planning your own proposal?