He said YES! The women who bucked proposal tradition
Leap year proposals hit the headlines this year – but why should women have to wait to pop the question?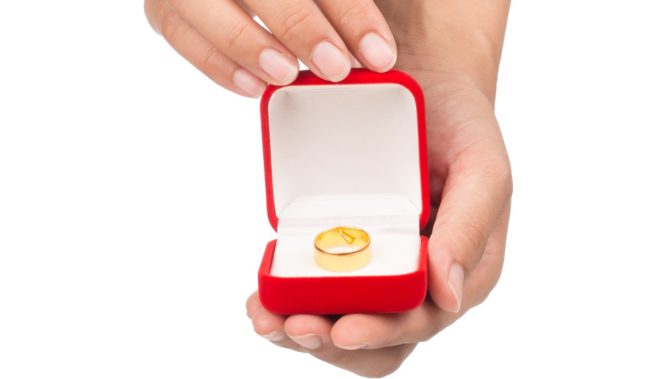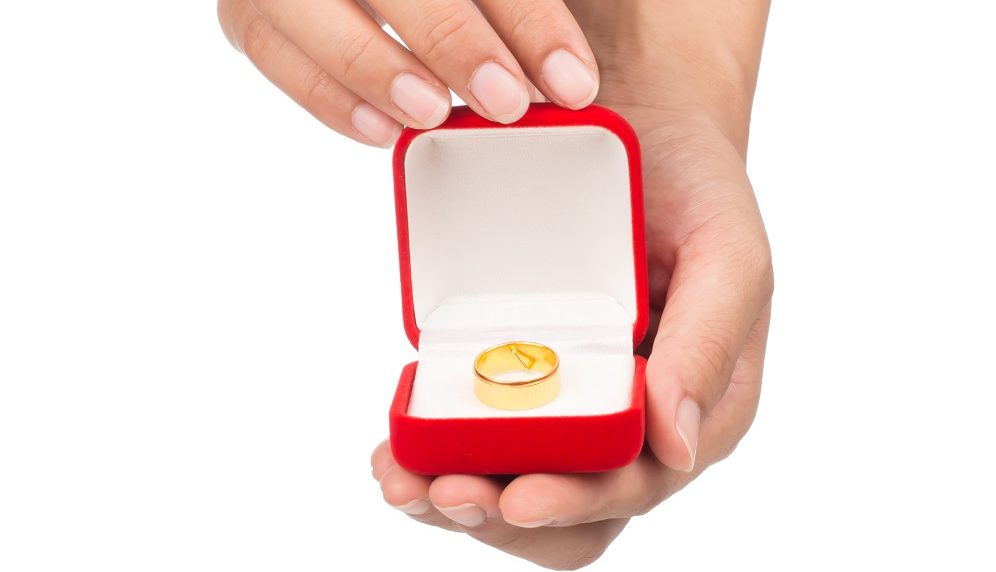 This year, February 29th cropped up on our calendars for the first time since 2016. As well as giving us an extra day, historic traditions tied to the so-called 'leap day' also offer heterosexual women the opportunity to mix things up and propose to their partner.
The reason? Legend has it that St. Brigid, a fifth-century Irish nun, asked St. Patrick, the patron saint of Ireland, to allow women to propose marriage because single women's suitors were taking too long.
Fine, said Ol' St. Paddy – but only on a leap day. And so, the tradition of 'Ladies Privilege' was born.
But new research indicates that this has become less of a leap year oddity, and more of a chance for opportunist women to break gender stereotypes.
A survey carried out by events agency Chillisauce found that back in 2010, just 5% of engaged and married women had proposed to their partners.
By 2019, that figure had jumped to 16%.
"In years gone by it was taken for granted that the only acceptable date for women to propose was every four years on February 29th," James Baddiley, spokesperson for Chillisauce, explains.
"But it is now much more common and financially accessible for the fairer sex to decide themselves when they are ready to get married."
So, how does it feel to break heterosexual norms and pop the question? We spoke to three ladies who jumped on the leap year tradition and put a ring on it. Literally.
GRAND GESTURE
When Rebecca decided to pop the question, the aim of her proposal was to make partner Ross feel special.
"Our five year anniversary was looming and we had recently bought a house together so, legally, it made sense for us to marry or enter a civil partnership," she says. "My partner is very loving and wonderful at showing it whereas I'm more emotionally reticent.
It felt important to me that I was the one to make the big gesture of a proposal."
Rebecca gave a small speech, and even incorporated a sentimental pun on their mutual love of reading by using a book called 'Ring' instead of actual rings.
"I think the pressure on men to be the ones to propose is enormous and doesn't suit all personality types," says Rebecca.
"I would love for the conversation surrounding marriage to change so that anyone who feels ready to propose is also societally empowered to do so."
TRADITIONALLY SPEAKING
Scotland has its own traditions surrounding a leap year proposal: allegedly back in 1288, the unmarried Queen Margaret passed a law that allowed a woman to propose during a leap year. But! She had to wear a red petticoat to warn her intended hubby-to-be of her intentions.
It was a tradition that Kerry was more than happy to adopt when she grew tired of waiting for her partner Lewis to propose.
"He took too long to propose to me! I was fed up," laughs Kerry. "It started off as a joke – I kept saying if you don't get a move on I'll take advantage of the leap year! I researched the traditions around it and ordered my red petticoat."
Kerry sprinkled some heart confetti and set up a card and ring box in Lewis' home office.
"I knew he wouldn't have enjoyed me asking him outright," she recalls. "But he rushed downstairs and said yes, before going out to buy me flowers and champagne."
For Kerry, the tradition that only men can propose is at odds with a society that advocates for female empowerment.
"In the world we live in, women want to take control of their lives and I don't see that proposals should be any different. So much pressure is put on men to be the romantic one, it's amazing to be able to turn the tables."
TAKE NOTE
It wasn't until the morning of the 29th that Chriselle decided she was going to pop the question to her now husband, Andrew.
"I knew from the beginning of our relationship that it was for keeps, and we had joked about it being a leap year and how I 'could' propose," says Chriselle. "I wanted him to know how much I loved him and that I wanted us to spend our lives together."
She wrote out a proposal on note cards, with the final card reading, "So, will you marry me? P.S. I'm hiding in the bedroom". She placed them in a gift box next to a bottle of wine and some candles. Of course, Andrew said yes.
"I think there's this huge stigma around women proposing as it comes across as 'desperate' or 'needy'," says Chriselle. "It's just love and that's what all proposals should be."